Recently, Saringer Life Science Technologies launched Benepod, the latest in its line of drug-free pain relief products. An innovative little device, the Benepod (unusually) utlizies both hot and cold simultaneously to fight pain.
We managed to speak to John Saringer, the founder and CEO of Saringer Life Science Technologies and discovered how his latest invention works.
Q: Please explain in one sentence what Benepod is?
Benepod is a thermal grill device primarily designed to treat central (chronic) pain syndromes.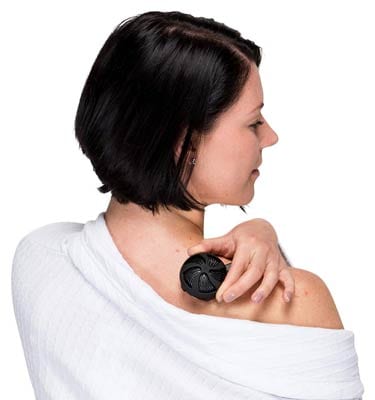 Q: How long did it take to develop Benepod and what did that process entail? How did you arrive at the final design?
Our research started in the early 1990s when hot and cold devices were designed and built for hospital use.
The original machines were large, complex and bulky, circulating hot and cold water through pads to heat and cool the body. Since then development has been focused on making the device easier to use and affordable.
The breakthrough with Benepod is that we found a way to make it inexpensive to manufacture, and by making it available through Amazon, accessible to everyone.
A short video overview of the Benepod thermal grill device:
Q: Benepod is based on contrast therapy, utilizing both hot and cold. In basic terms, how does contrast therapy work?
Benepod is actually a thermal grill device that heats and cools at the same time. Contrast therapy usually refers to treatments that cycle between hot and cold, but either way the effect is similar.
Hot and Cold together provide a much stronger neurological stimulation than hot or cold alone. Heating and cooling by themselves have been used for pain relief for centuries but the pain relieving affect diminishes rapidly with time.
Cycling hot and cold (contrast therapy) keeps the pain relieving effect high and a thermal grill keeps it highest.
Hot and cold sensors in our body share the same neural pathways as pain, so flooding these neural pathways with hot and cold sensations masks and blocks pain sensations.
Benepod is actually a thermal grill device that heats and cools at the same time.
Q: Is Benepod more suited to treating certain conditions / types of pain than others?
Yes. Acute pain that results from an injury is healthy pain that keeps us vigilant to avoid re-injury. Blocking this type of pain provides some short term relief, but the pain will come back because there is an ongoing source of the pain.
There may be some advantage to using Benepod for competitive athletes who value the competitive advantage they may get for a short time and who are willing to risk re-injury, but for most of us, acute pain serves a useful purpose.
Hot and Cold together provide a much stronger neurological stimulation than hot or cold alone.
Central or chronic pain, on the other hand, is pain that lingers long after the original cause has gone and the pain ceases to have any value. This type of pain is a nuisance and can lead to unnecessary suffering.
Benepod can disrupt this type of pain and the effects last longer, sometimes even permanently.
Q: What makes Benepod unique, how does it differ to other products on the market?
Benepod is the only thermal grill device in the market and contrast therapy devices are typically very expensive and only used in hospitals.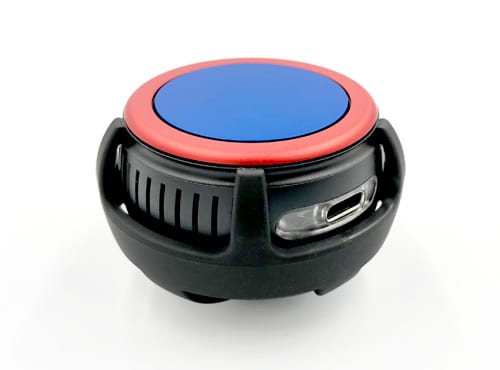 TENS and acupuncture also act in similar ways by flooding neural pathways to block pain, but are more invasive and, we believe, less effective.
Q: While the objective of Benepod is to provide drug-free pain relief, can it and has it been used alongside pain medications?
We have been making a smaller less powerful device called ICEotherm for 10 years. ICEotherm is useful for treating arthritis of the hand where very small areas like finger joints can be treated.
Feedback from many years suggests that the need for pain medication is greatly reduced (typically 50%) when ICEotherm is used. Benepod is simply a larger and more powerful version, so we expect a similar result.
Benepod can disrupt this type of [chronic] pain and the effects last longer, sometimes even permanently.
Q: Which territories is Benepod currently available in?
Currently the device is being offered in North America through Amazon and they also ship to some international locations.
It is our intention to make the device available as widely as possible, first through Amazon and eventually through other online sellers worldwide.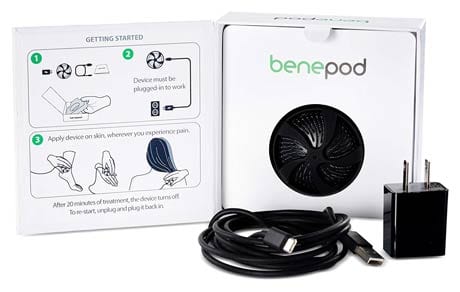 Q: What's next for Saringer Life Science Technologies, are you working on new products or continuing to develop the existing ones?
We intend to expand our range of Benepod devices to include more specialized versions for treating smaller or larger areas of the body or providing heat or cold only.
We would like to become the leader in providing therapeutic electronically controlled heat and cold products.
We'd like to thank John for taking part in this Q&A session and we're looking forward to tracking Benepod's progress. You can learn more about Saringer Life Science Technologies at: www.saringer.com
This is the latest in a series of question and answer sessions with individuals and companies who are working in the field of health and fitness that will appear on TheGoodBody.com.