You might think journaling is just good for your mental health, but it has tons of benefits for your physical health, too.
Workout journals give you a great opportunity to monitor your progress, set goals, hold yourself accountable and stay motivated.
After discovering all the benefits of journaling, we set off in search of the best fitness journals for you to choose from:
1.

Dailygreatness Training Journal: 12 Weeks to a Rocking Fit Body and Mind
Develop healthier habits to improve your fitness
Looking for a journal to help you get a rocking fit bod? This is the one.
With a huge focus on positive thinking it encourages you to explore how your daily habits can impact on your overall success.
Included is a 12 week fitness planner, where you can record your exercise and keep a food diary to help you reach your goals.
However, unique to the Dailygreatness Training Journal, is the 8 Daily Steps. This is effectively a series of daily exercises to follow, to help you develop new healthy habits.
For example, one step is meditation which has been shown to have a positive impact on both mental and physical health.
Though a little pricier than other fitness journals, once shoppers received the journal they could quickly see why. It's comprehensive with so much advice and different planning templates.
2.

Gym Diary & Fitness Journal
A straightforward journal without the fluff!
This is one journal you'll feel comfortable throwing in your gym bag.
One user described it as a "journal without the fluff", which is a great summary!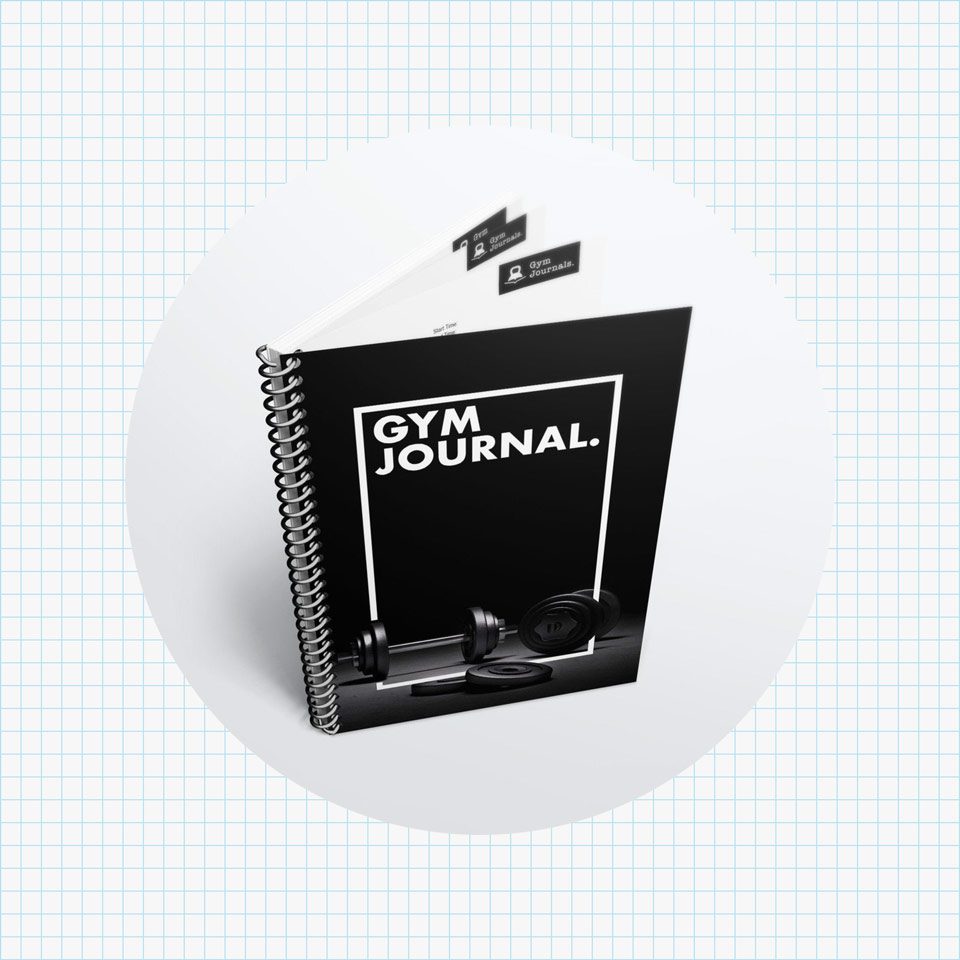 Check latest price
With a bold and clean design you get everything you need to track your workouts and nothing more.
Each page gives you the space to log your routine in detail – 6 months of workouts in total.
You can note what you ate pre and post workout, how you were feeling and then record in detail your strength and cardio activities.
If you're not a fan of inspiring fitness quotes or affirmations, and not particularly focused on weight loss, then this is the journal for you.
Plus with a water resistant cover you don't need to worry if things get a little sweaty.
3.

Fitlosophy Fitspiration Journal: 16 Weeks of Guided Fitness Inspiration
Get your body and mind in shape!
When you're searching online for the best workout journal, you'll quickly discover that a number of them are simply a few planning sheet templates repeated.
Fitlosophy's Fitspiration Journal is different…
This journal recognizes the connection between body and mind, encouraging you to express gratitude daily, as well as monitor your mood.
Of course you still get plenty of space and guidance for planning your workout and goal setters to keep you motivated.
Fitness fanatics loved how this journal really encouraged you to recognize the connection between body and mind to improve your performance.
Body positivity was also mentioned by many, who felt the Fitspiration journal focused on being strong and nourishing your body, rather than simply losing weight.
4.

Today is the Day: A 90 Day Food + Fitness Journal
Write your way to better health in just 90 days
If you want to see results fast, then commit to this 90 day food and fitness journal.
Record your daily statistics to get a clear overview of your progress and where you need to improve.
It's not just your workouts you need to record though, as you can also note other important health factors such as how much sleep you're getting each night.
After all, research does show that a great night's sleep is proven to increase your energy.
Those reviewing the journal loved how it really gets back to basics, presenting all the information and prompts in a clean and contemporary way.
5.

RBD Spiral Bound Workout Log Book with Pen, Tape Measure, and Index Tab Stickers
A great fitness journal complete with accessories!
This is probably one of the only workout journals out there that comes complete with handy accessories!
Add this journal to your cart and not only do you get the book itself, but you also get a pen, tape measure and index tab stickers.
However this isn't a gimmicky product:
You get detailed questions that help you determine your fitness goals, then all the prompts you need to break that goal down into actionable points.
There are color illustrations of different exercise routines, and guidance on how to use the tape measure to effectively monitor losses and gains up and down your body.
It doesn't have a space to log your food intake, so if that's important to you, you might want to take a look at the Hello New Me journal below.
However if you're more interested in building strength, stamina and improving your flexibility then this journal could help you get there.
6.

Hello New Me: A Daily Food and Exercise Journal
Gentle encouragement to get your healthy lifestyle back on track
Hello New Me is the perfect journal if you want a little more focus on tracking what you eat.
As well as workout planners, it looks closely at your eating habits, discussing the science behind cravings.
The journal also aims to show you the link between exercise and improved mood, to help you stay motivated.
You have space to reflect on your progress as well as monitor how your body is changing over time.
It's a positive and uplifting journal, encouraging you every step of the way.
People reported exciting results, particularly enjoying the space to track their food intake, including snacks (all healthy, obviously!).
7.

Track Your Fitness Journal from NewMe Fitness
Keep it simple and reach your goals
Hello New Me is the perfect journal if you want a little more focus on tracking what you eat.
With simple daily pages for recording your workouts, as well as goal trackers, you can keep your head in the game.
There is space for photos, and for noting your measurements, so you can watch as your new found focus pays off.
You also get handy fitness information, including facts about working out such as which exercises target which muscle groups.
The simplicity was appreciated by happy shoppers, with a number of personal trainers recommending the journal to clients.
8.

Clever Fox Meal Planner & Weight Loss Journal
A great way to journal your weight management journey
A journal for weight loss doesn't need to be super serious — this one makes it fun!
You firstly log your starting point, with complete measurements and even a before pic.
More importantly though there are prompts such as 'Why do I want to reach this goal?' and 'How will I feel when I've reached this goal?'.
Once you know the 'why?', then the fun begins:
You can literally record every aspect of your diet.
Keep a note of your breakfast, lunch and dinner, plus snacks, noting calories and nutritional information.
There is also space to track your sleep, caffeine intake, mood and energy levels.
Plus once you have favorite products, then you're able to record them so you have the nutritional information to refer to quickly.
Best of all, you get stickers!
Celebrate all your achievements with fun rewards and affirmations to keep you going on your tough days.
9.

Erin Condren Designer Petite Planner – Wellness Log
Add a little creativity to your fitness planning
Writing in your fitness journal shouldn't feel like a chore.
With fun wellness stickers and beautifully designed pages, it certainly won't feel like it with this journal from Erin Condren.
Consisting of six months of wellness planning spreads, each page encourages you to set goals and work towards them step by step.
It's inspirational in tone, so ideal if you've lost momentum and need encouragement to get going again.
Journal writers love the small size, making it ideal for carrying with you and updating on the go.
Though light and fun, it's still a powerful fitness tool. Many reported improved performance, thanking the journal for holding them accountable!
10.

Fitlosophy Fitbook: Fitness Journal and Planner for Workouts, Weight Loss and Exercise
When you need to find a place to start, this is it
If you like the Fitlosophy Fitspiration Journal but want something a little simpler then this is a fantastic alternative.
Ideal for beginners, it focuses on 12 weeks of workouts, encouraging you to track your activities and keep a food diary.
Whether you're taking classes or doing at home cardio, this journal will still work for you.
The simplicity is what really pleased fitness lovers. They appreciated how they could see at a glance what foods were helping them perform at their best.
Many had tried every fitness app, but felt this journal was more effective at holding them accountable.
A perfect gift for a fitness lover looking to kickstart their regime.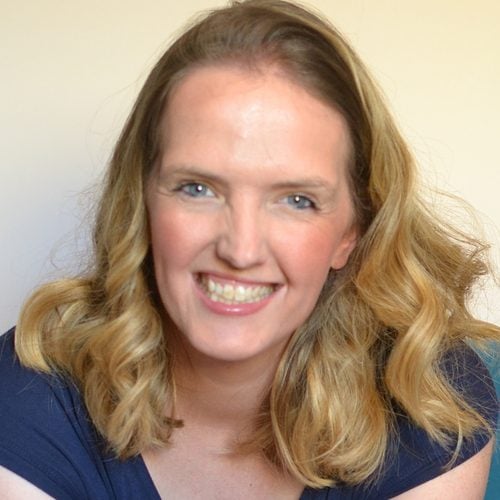 Author
Associate Editorial Manager
Specialist health & wellbeing writer, passionate about discovering new technologies & sharing the latest research.