Wellbeing is generally about discovering what makes you feel good, and embracing it!
The global wellness economy is currently valued at over $4.5 trillion, so unsurprisingly you'll find lots of people promoting their own version of wellness on Instagram.
If you're looking for people to follow take a look at our list of the 10 best wellbeing Instagram accounts and influencers: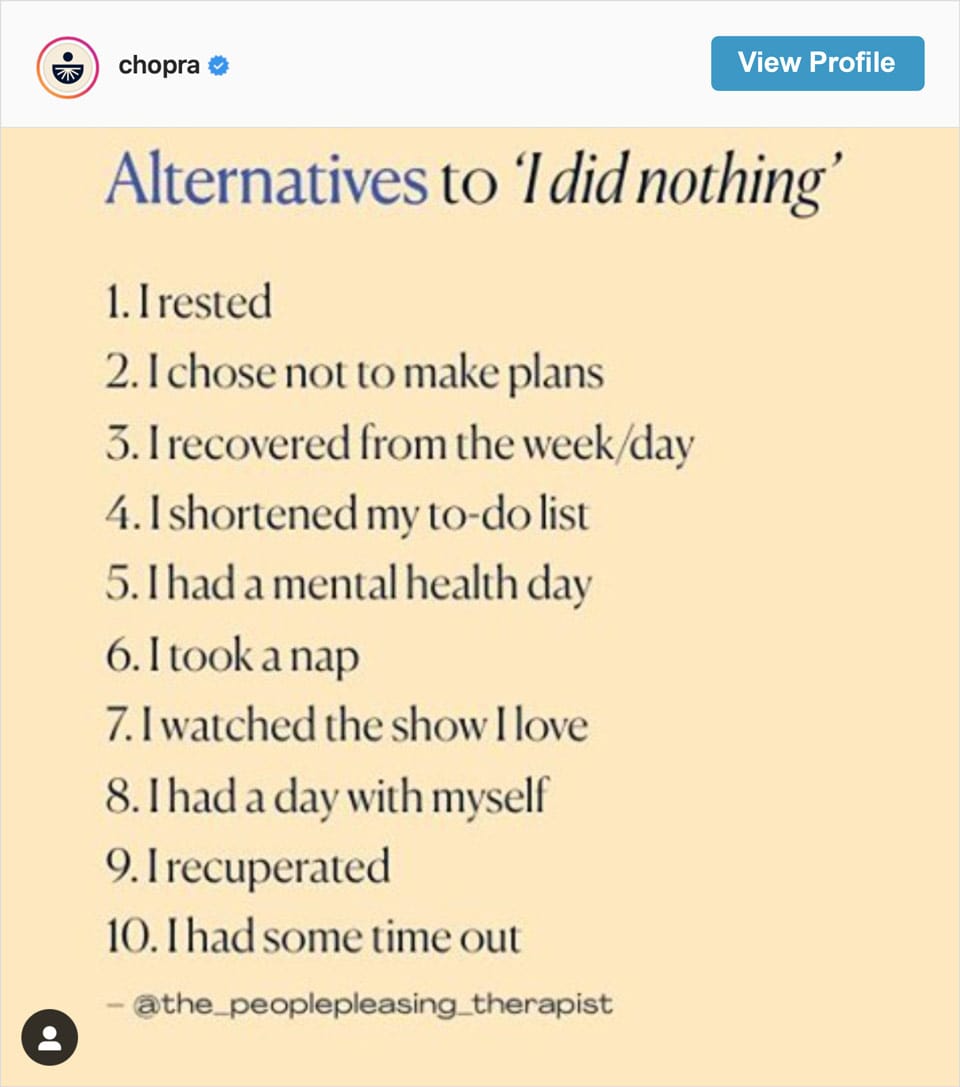 Chopra is the wellbeing brand founded by meditation guru Deepak Chopra.
Start following their page on Instagram and you'll learn about all the amazing health benefits of meditation.
If you're completely new to the practice and want to learn more they offer a great introduction, sharing a range of guided meditations.
While scrolling through the busy world of Instagram, Chopra offers a little reprieve "cleansing your newsfeed"!
Visit their website and you'll be immersed in a world of wellbeing inspiration focused on personal improvement.
You can also download the Chopra app which is a library of self-care guidance including tools and tips plus the best of their meditations.
Followers: 1,100,000+
Follow: https://www.instagram.com/chopra/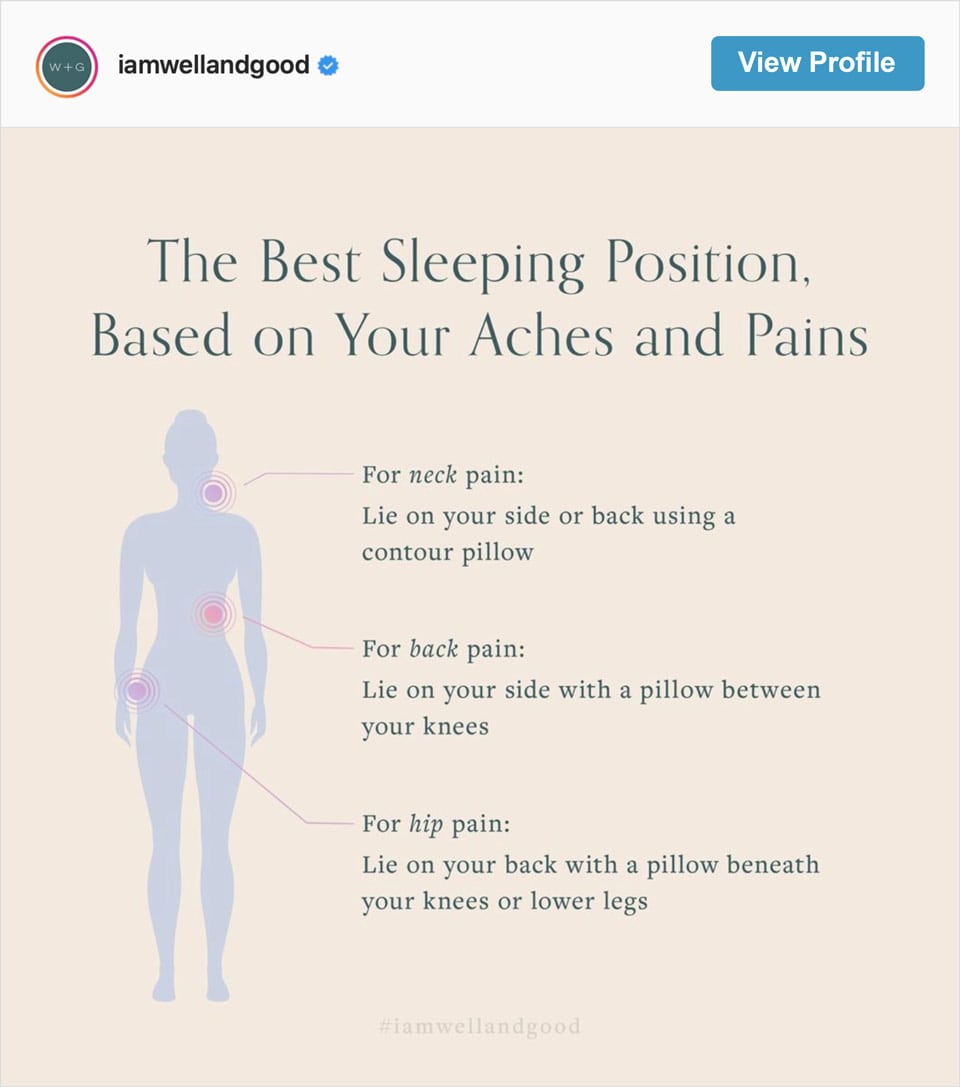 Following Well+Good gives you access to a varied mix of health, fitness and wellbeing content.
Explore their feed and you'll find strength training challenges, the best yoghurts for gut health and advice on getting a great night's sleep.
With over one million followers they're loved for their original, delicious recipes and light, fun reels.
Well+Good also have a great podcast covering topics such as fertility, grief and skincare.
Followers: 1,000,000+
Follow: https://www.instagram.com/iamwellandgood/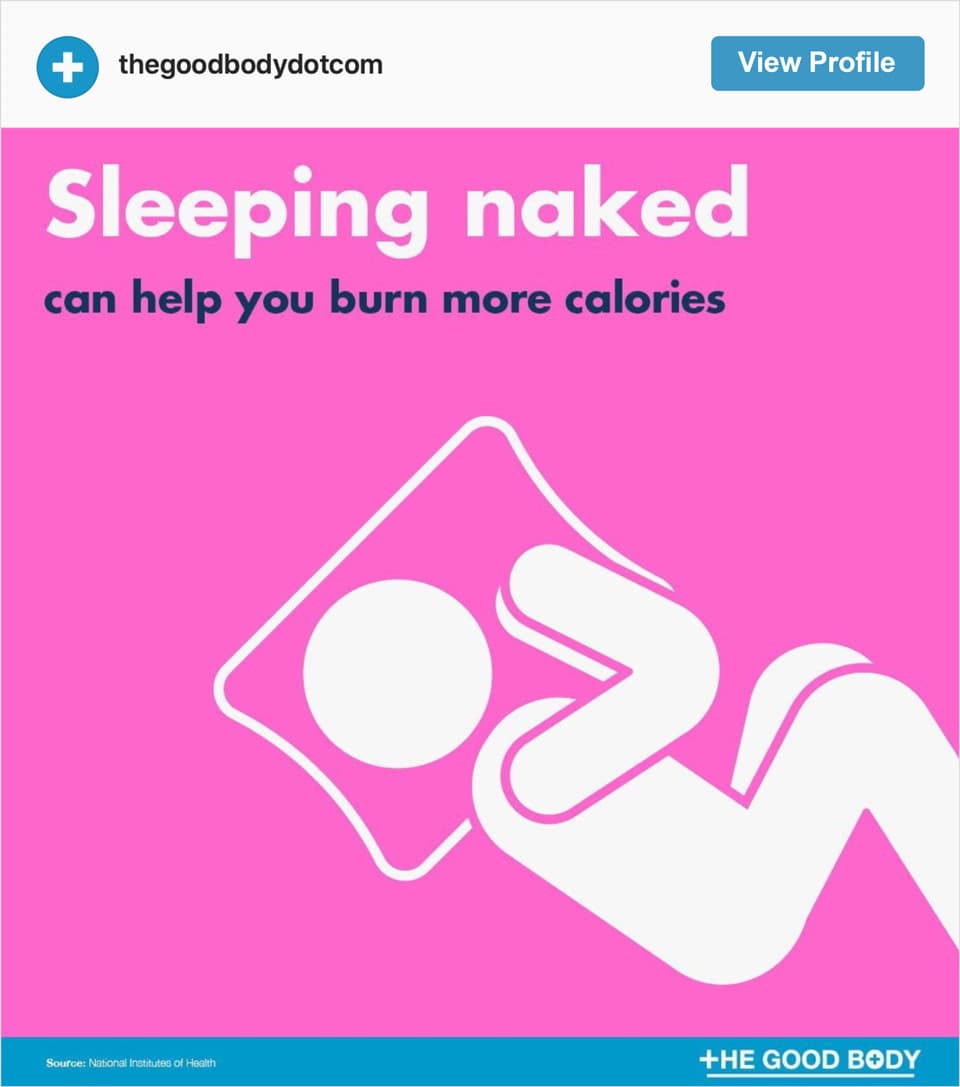 Searching for wellbeing Instagram accounts and influencers to follow? Take a look at The Good Body.
We're just getting started on Instagram, but our website has over 120,000 monthly visitors so we're certainly not a new brand!
Approaching wellness from many different angles, you'll find content on sleep, yoga, mindfulness, herbal teas and essential oils.
We also look at natural remedies for pain management and share fascinating facts and stats about fitness, back pain and many other relevant topics.
As a brand we're committed to helping people live a happier and healthier life, so why not come and join us over on Instagram?
Followers: Just getting started!
Follow: https://www.instagram.com/thegoodbodydotcom/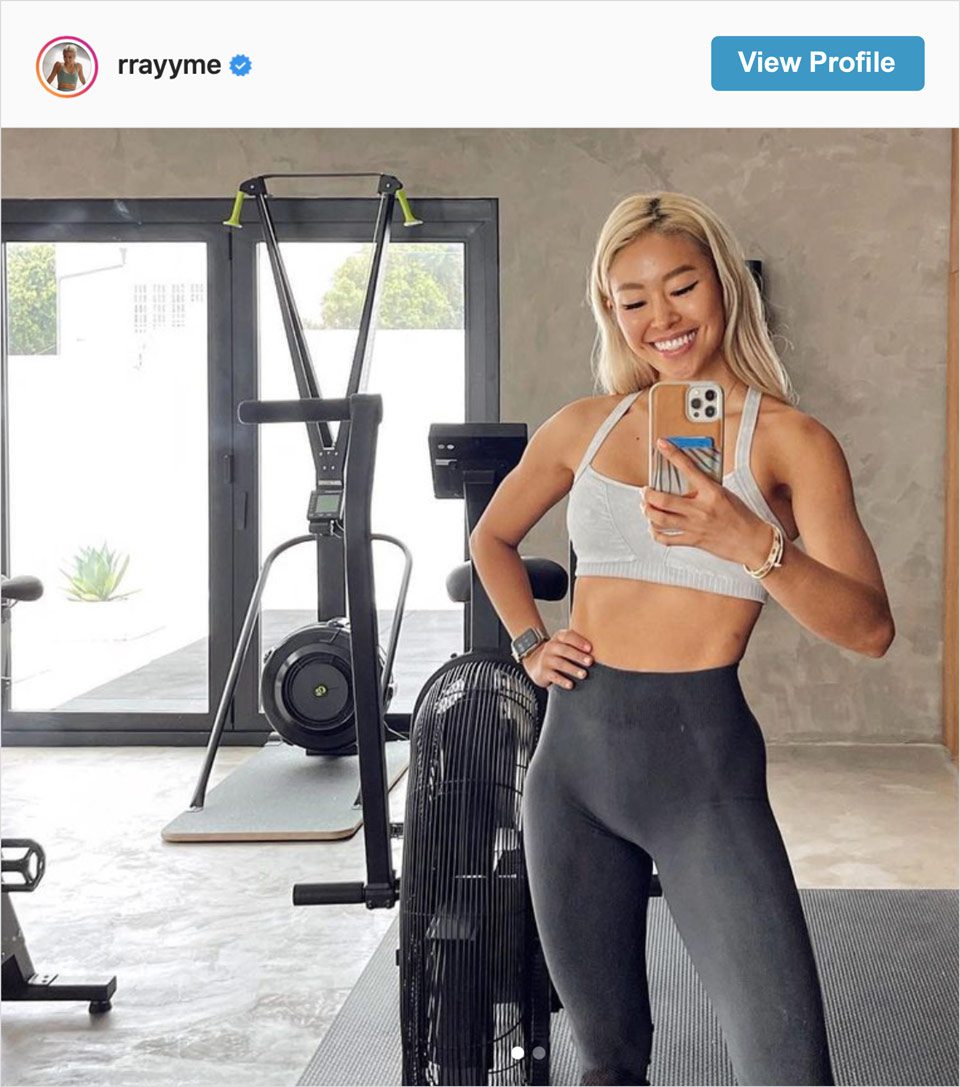 If you want the sun to shine on your feed then bask in posts from Remi Ishizuka.
Inspired by Kayla Itsines (who topped our list of the best health influencers), she decided to start blogging about her own wellbeing journey.
Now her hundreds of thousands of followers are inspired by her habit trackers and tasty summer recipes.
She shares insightful content filled with practical hints and tips without taking herself too seriously!
Remi's zest for life and passion for fitness is infectious.
If you love her energy you can get access to daily workouts by becoming a member of her HomeBodies fitness programme.
Followers: 274,000+
Follow: https://www.instagram.com/rrayyme/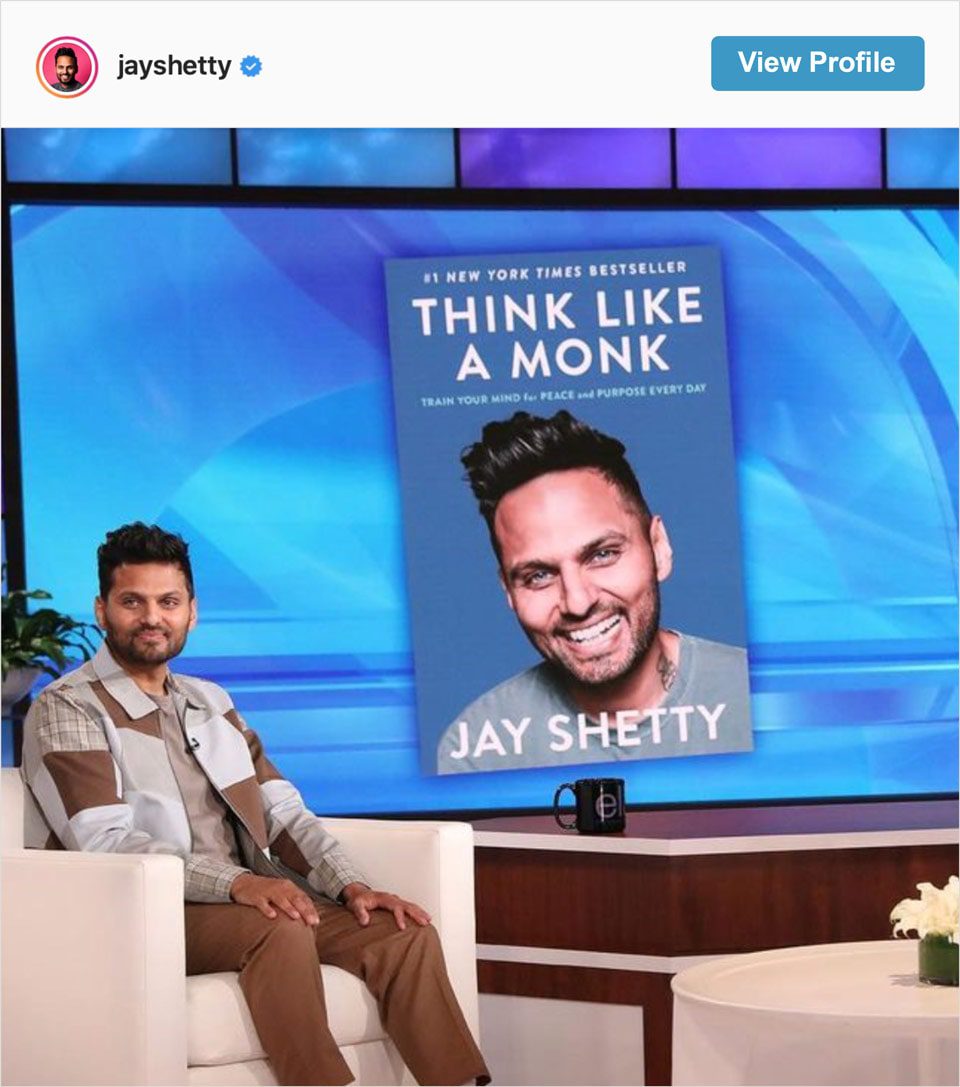 Jay Shetty is a former Hindu monk turned best-selling author who is determined to help everyone harness the power of positivity!
His feed is full of thought-provoking content specifically about mental wellbeing.
As the host of top rated health podcast, On Purpose, he shares extracts from his interviews that introduce you to wellbeing practitioners you may have not yet discovered.
Jay talks a lot about habits and how you can make small changes to improve different aspects of your health.
All the great mindfulness and meditation content is interspersed with viral videos too, posted to make you think or just make you smile!
Followers: 11,100,000+
Follow: https://www.instagram.com/jayshetty/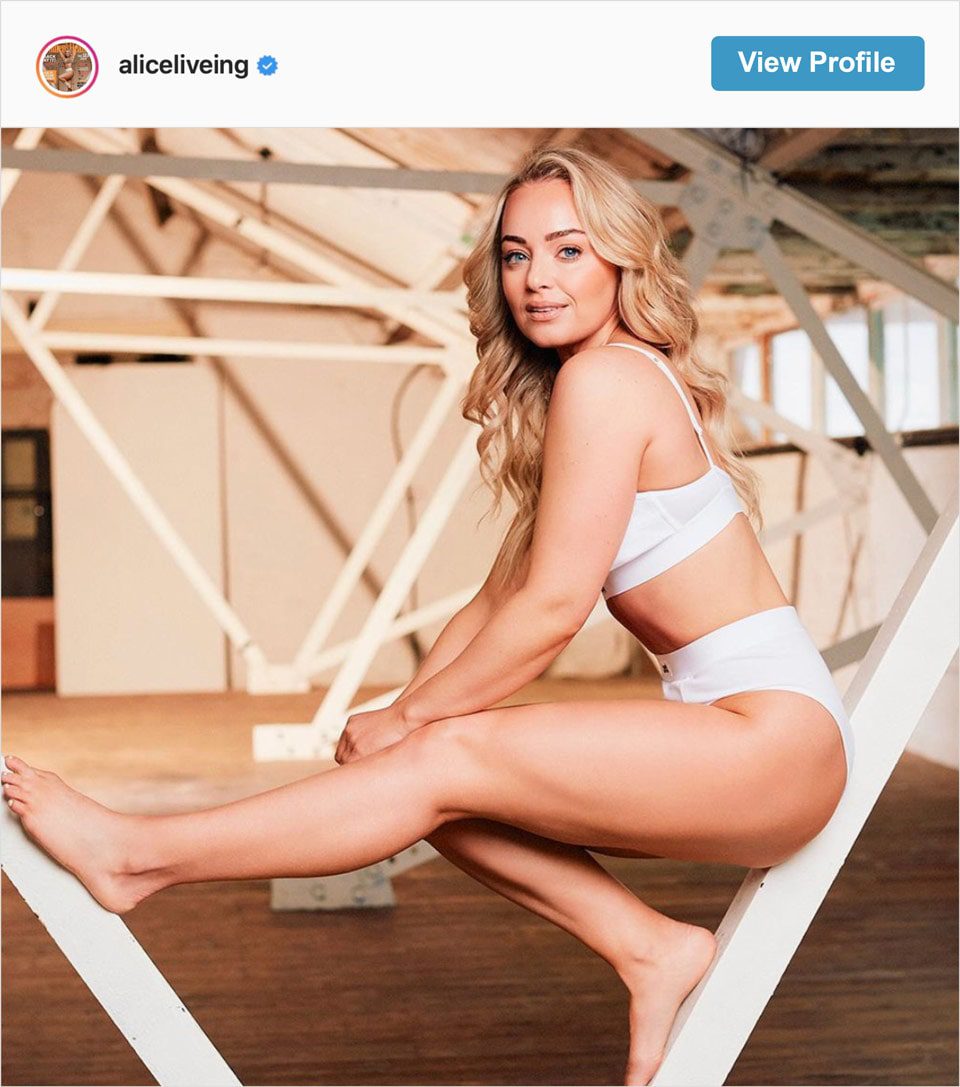 Health influencers don't come much healthier than Alice Liveing!
Known as Clean Eating Alice she has published three books covering everyday fitness, at home workouts and nutritious, healthy recipes.
Follow Alice on Instagram though and you won't just get complex clean eating recipes. You'll also get easy everyday meals that are simple to replicate.
Her workouts are easy to follow, even if you don't have any home workout equipment.
What really makes Alice a great wellbeing inspiration is how motivating she is to her followers without any judgement or negativity.
No wonder she was recently the cover girl for Women's Health magazine in the UK.
Followers: 696,000+
Follow: https://www.instagram.com/aliceliveing/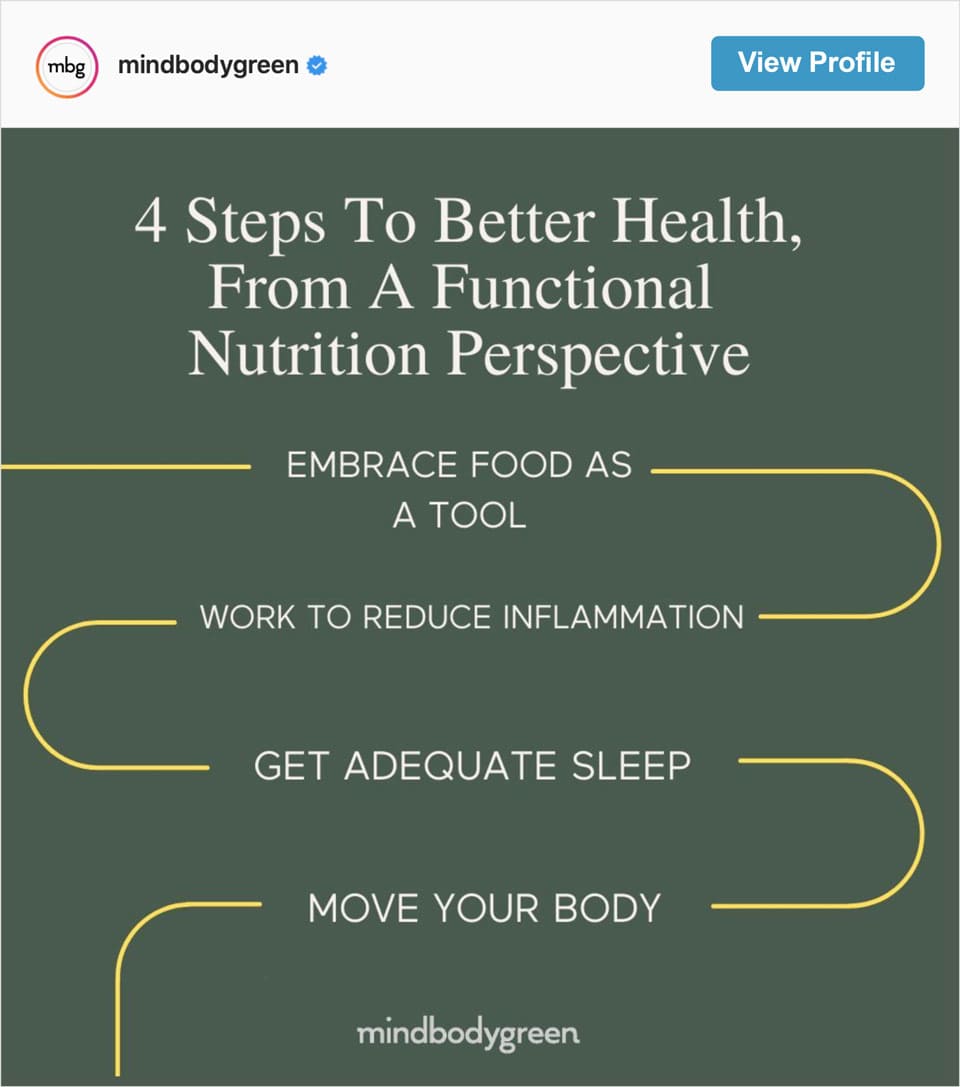 If beautiful quotes about health and wellbeing help you stay on track then you need Mind Body Green popping up in your feed.
Mind Body Green's goal is to connect soul and science.
Posts are a mix of inspiring words and science-backed hints and tips on a range of topics from skincare to manifesting miracles.
The esthetic of their feed is beautiful, with the odd post of yummy food providing a tasty little interlude!
Explore their website and you'll discover a wealth of wellness with articles covering mindfulness, parenting, beauty and climate change.
Followers: 1,200,000+
Follow: https://www.instagram.com/mindbodygreen/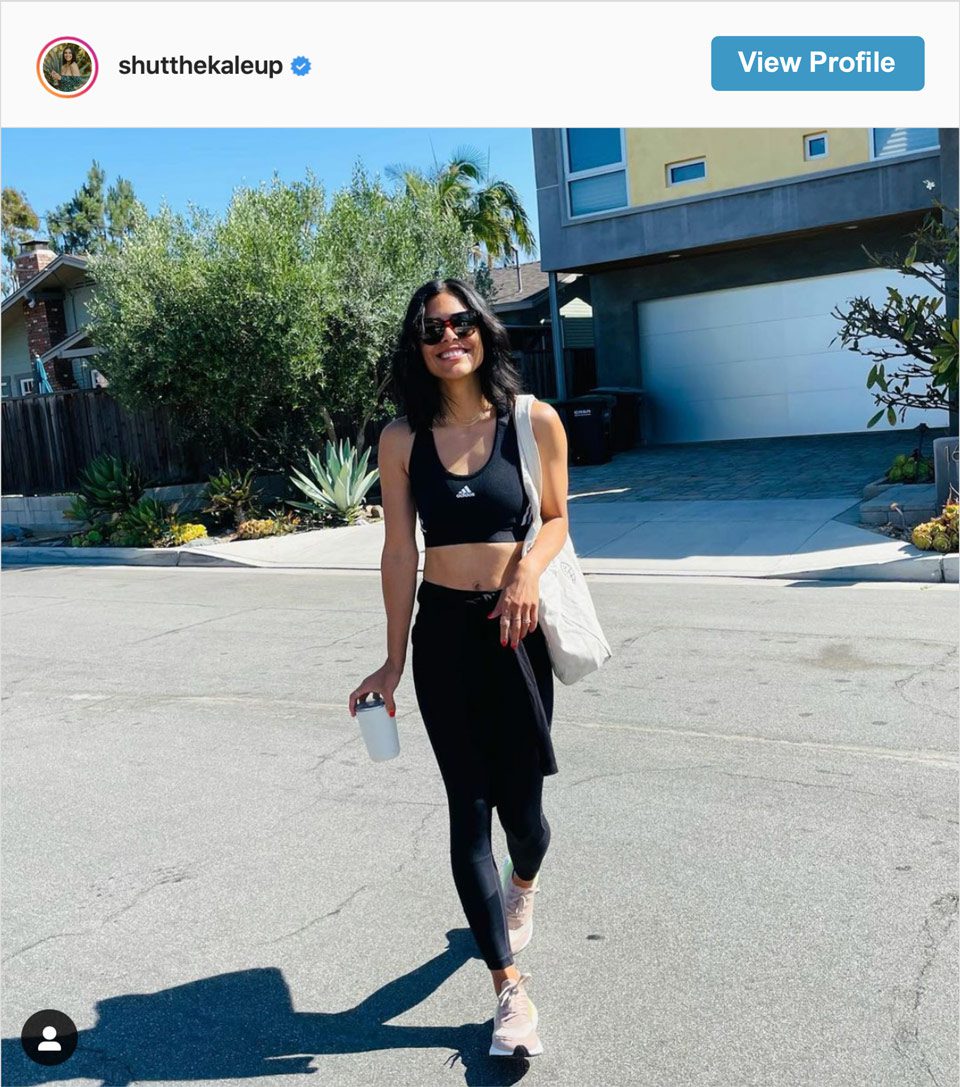 Eating clean doesn't have to mean giving up all your favorite treats. Let Jeannette Ogden show you how to recreate them!
Jeannette, known as the Shut the Kale Up, has gained a loyal following for her incredible recipes.
She loves to educate people on making more informed food choices after her own experience of disordered eating.
Savor her Salted Banana Muffin Tops or rustle up her Maple Bacon Pancakes.
Take a look at Jeannette's feed and you'll quickly learn that as well as being a foodie, she's also a passionate yogi and meditator.
Followers: 346,000+
Follow: https://www.instagram.com/shutthekaleup/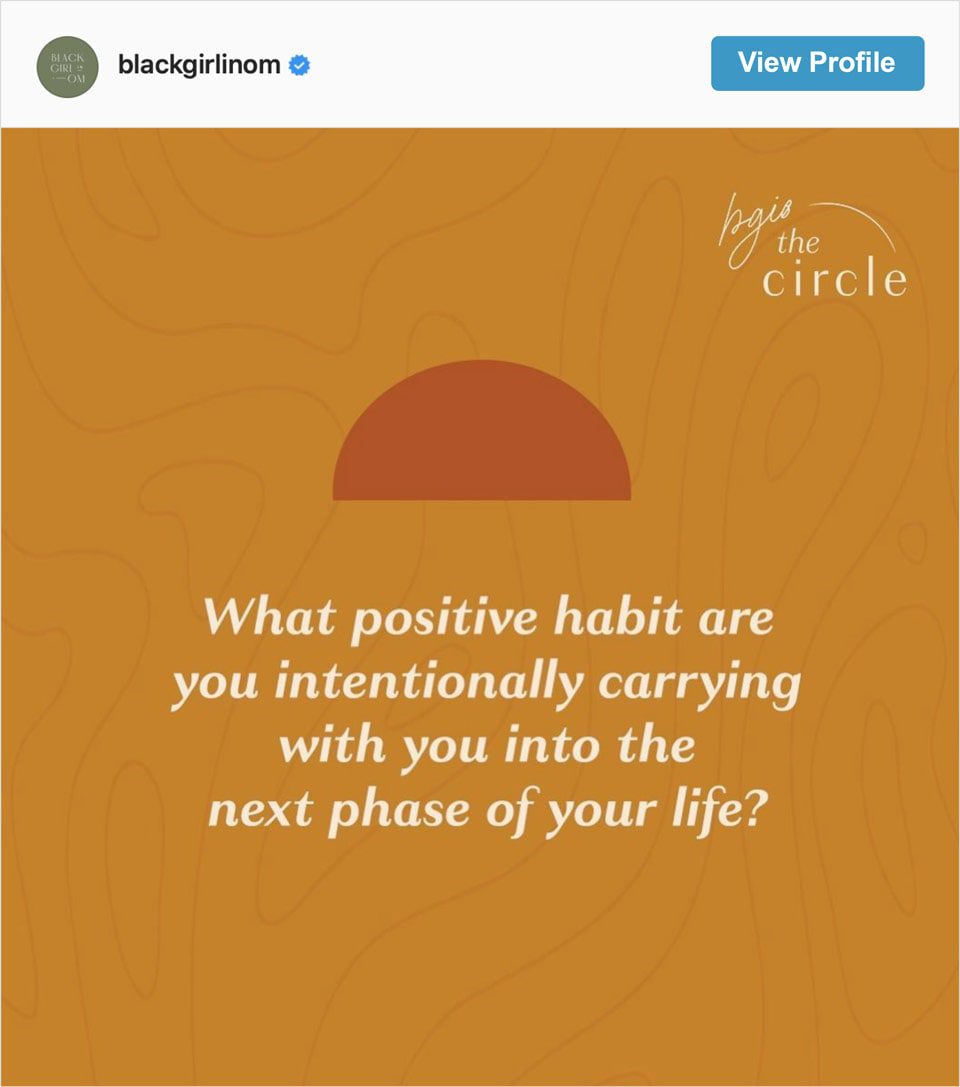 Instagram has created a vision of what "wellness" looks like. Black Girl In Om wants to take the wellbeing message to underrepresented communities.
With a focus on black women, Black Girl In Om is helping to address health disparities by promoting natural wellbeing methods and approaches.
Their content talks about yoga, meditation and asks many thought-provoking questions that will make you think about your own attitude to health and self-care.
You can also find links and extracts from the Black Girl In Om podcast.
With over 2 million listeners, they deliver words of affirmation and open up important conversations to inspire and uplift black women.
Followers: 123,000+
Follow: https://www.instagram.com/blackgirlinom/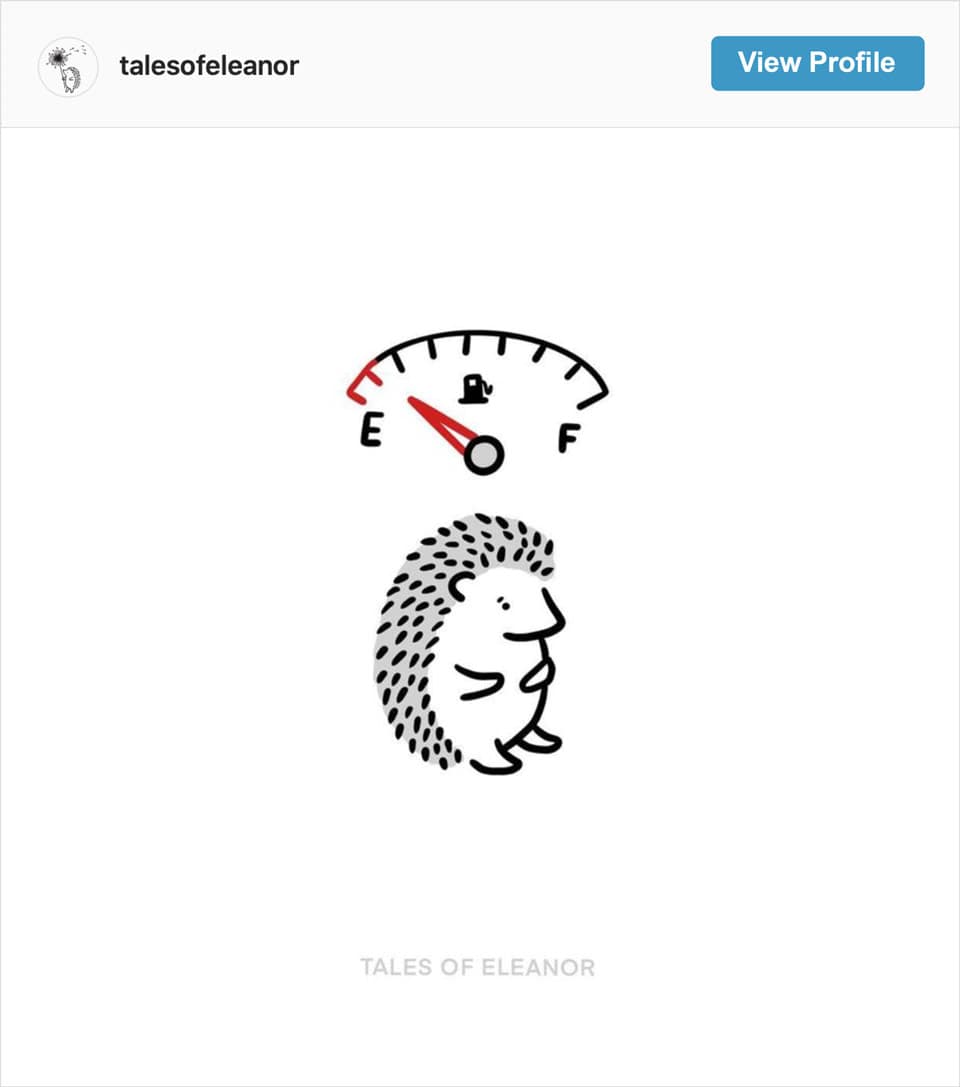 Tales of Eleanor might not have been the kind of account you had in mind when looking for wellbeing accounts and influencers.
However each post carries an important message, often reminding you to slow down, take care and appreciate who you are.
Creator Ke Chen describes the account as 'the stories of a brave hedgehog and her daily struggles'.
You can't help but smile when the little hedgehog pops up on your newsfeed with her reflective thoughts.
Tales of Eleanor merchandise is also available, including postcards, stickers and keychains.
Followers: 71,300+
Follow: https://www.instagram.com/talesofeleanor/