If you're shopping for a massage cushion you'll quickly realize you have so many options!
Do you go for a chair pad that you can use at home or a smaller back pain relief product that you can pop in your bag to use wherever you need it?
Our Top Massage Cushions
Massage Cushion Reviews
To help you make your decision, take a look at our list of the best massage cushions for 2023:
1.

Best for Back Pain:

Comfier Shiatsu Neck & Back Massager





4.5
It's time to experience finger pressure shiatsu
Position this Comfier cushion on your favorite chair and experiment with a whole host of different options.
Choose the rolling setting, which was popular with those reviewing the product, or perhaps go for a relaxing air compression experience.
Product Highlights
Fit to any chair
Features 3D Finger Pressure Shiatsu
Vibration and heat functions
Opt for 2D and 3D finger pressure shiatsu and the nodes will move in and out of the massage pad to closely mimic the hands of a masseuse.
Vibration and heat functions add to the spa-like experience.
In terms of massaging any back pain, you can target your upper, lower or full back, or use the spot feature to really hit the mark.
People described how easy it was to use and the incredible relief they experienced from their long term back pain problems.
One person said they used it for 10 minutes every day and it had given them their life back!
2.

Best for Neck & Shoulders:

Snailax Gel Shiatsu Neck & Back Massager





4.5
Ready to experience the softness of gel nodes?
Swap uncomfortable firm nodes for a softer gel massage.
Nodes in the Snailax Gel massager have been designed to feel like the hands of a masseuse.
Product Highlights
Features gel massage nodes

Detachable flap for a more intense treatment

Spot feature for trigger points
Traveling up and down the length of your spine, you have the option to tailor the different styles of massage for each area of your back and neck. You also get a Spot setting to really get to that niggle.
Fitted with a detachable flap, you get the flexibility to choose between a softer or firmer treatment.
If you're looking for a powerful neck massager, this Snailax chair pad really delivers.
Take a look at the neck area and you'll see four nodes that can be adjusted to suit your needs, and people of all heights.
Tall people loved this creation from Snailax!
Also it's worth mentioning that though the gel makes the sensation softer, users still felt it delivered on intensity.
3.

Best for Relaxation:

HoMedics Serenity Shiatsu Massage Cushion with Sound & Meditation





4.4
Take relaxation to the next level
Another great product on the market right now is the HoMedics Serenity Shiatsu Massage Cushion.
It really adds another dimension to your treatment as it's Bluetooth-enabled, connecting with the HoMedics app.
Within the app you can control and customize your treatment, and there's plenty to play around with!
Product Highlights
Choose from different styles of massage
Pairs with app to customize treatments

App includes guided meditations
Potential Weaknesses
More expensive than competitor products
The cushion offers five different massage styles, including shiatsu, rolling and tapping.
HoMedic's app also gives you access to soothing sounds and guided meditations for deeper relaxation.
There are many science-based benefits of meditation, including reduced stress and improved sleep.
Don't worry though if you want to relax in a smartphone-free zone. You still get a handy remote control to access all the settings!
4.

Best for Home:

iReliev Wireless Relaxable Pillow Massager





4.3
A stylish massage cushion that doesn't compromise on features
If you want a tool that will fit seamlessly into your home then take a look at the iReliev Wireless Relaxable Pillow Massager.
You could place it on your couch and no-one would ever know that the comfortable pillow is a powerful pain relief tool!
Product Highlights
Stylish and discreet

Cordless

Two-way massage nodes
Potential Weaknesses
More challenging to treat small, targeted areas
Available in four different colors, it's a highly-rated back massager that's perfect for lower back pain.
Tuck the pillow into your lower back and the circular kneading motion of the two-way nodes can really help to loosen tight muscles.
Experiment with three different speeds to reach the intensity you need, and enjoy deep penetrating heat from the infrared ceramic bulbs.
Plus it's cordless, rechargeable and really versatile!
You can position it wherever you need on your back, slip it under tired legs or even ease your neck pain.
5.

Best for Cars:

Zyllion Shiatsu Pillow Massager with Heat





4.4
A small massage cushion with a lot of power
We love the handy size of this Zyllion pillow massager.
At just 13 inches long it's perfect for dropping in your bag for the office or taking on vacation.
Product Highlights
Compact

Four shiatsu massage nodes

Adjustable straps to fit to any chair
Potential Weaknesses
Limited massage functions
The small size doesn't mean less power though!
You of course won't get the intensity and coverage you'd get with a chair pad like the Comfier Shiatsu Neck & Back Massager.
However you do still get four deep-kneading shiatsu nodes that change direction every minute in the same way a masseuse would.
Made from 100% vegan leather, it can be easily attached to any chair using the adjustable straps, so you can have the best massage chair with you on the go.
Reviewers looking for a tool to treat their sensitive neck found it a bit too powerful and wished they had the option to change the speed.
If you need that flexibility, take a look at the iReliev Wireless Relaxable Pillow Massager that gives you control over the speed.
6.

Best for Coverage:

Renpho Shiatsu Back Massage Cushion





4.3
Enjoy the relief of eight massage nodes
Fitted with an easy to clean leather cover, Renpho's Shiatsu Back Massage Cushion is a premium product that offers a little more than the competitors.
Compare it to many other seat pads and you'll see that you get eight nodes, as opposed to four.
Product Highlights
Includes 8 massage nodes

Adjustable neck pillow

Soothing heat and vibration
It also has an adjustable neck pillow to allow you to get the perfect position to treat your neck pain.
Your back is also well looked after! This Renpho cushion has three zones so you can choose to treat your full, upper or lower back.
Users loved the ability to adjust the neck position, as it was a frustration they'd encountered with previous chair pads.
7.

Best for Office Chair:

Shiatsu Back Massager with Heat - Portable Massage Cushion





4
Perfectly portable pain relief!
Another portable device with great features is this cordless shiatsu back massager from CooCoco.
With an easy carry handle it's great for the office, and the ideal gift for people who work from home!
Product Highlights
Features carry handle

Includes 12 massage nodes

Detachable flap to control intensity
Unlike the rechargeable iReliev pillow massager, it does have to be connected to the mains, however that gives you a great level of power.
Despite the compact size, you still get 12 nodes and two levels of intensity.
Plus it has a detachable flap that you can add as and when you need it for a softer massage.
Users loved the power and the way a 15 minute cycle loosens up tight and painful muscles.
8.

Best for Bed:

Homedics Thera-P Shiatsu Massage Pillow





4
A soft massage pillow you can snuggle up with
Take a look at most cushions and you'll notice they're quite industrial in their look and construction.
HoMedics Thera-P Shiatsu Pillow is the opposite.
Product Highlights
Covered in soft, plush fabric

Includes four rotating nodes

Built-in control panel
Instead of being made from leather, this pillow is covered in a soft plush fabric that you can really snuggle up with.
Hiding beneath the fabric are four rotating nodes that you can activate through the integrated control panel.
Like the Shiatsu Back Massager with Heat Portable Massage Cushion it also has a comfort flap to give you more effective control over the intensity.
Heat is not a feature of this product so that's worth bearing in mind. However stroke the super soft fabric and we're sure you'll quickly forget!
9.

Best for Control:

Zyllion Shiatsu Kneading Massage Seat Cushion





4.2
Adjustable massage nodes for neck pain
If you want a chair pad where you're really in control then we like the Zyllion Shiatsu Kneading Massage Seat Cushion.
Choose the area of your back you want to treat, or just go for a full back massage!
Product Highlights
Different styles of massage

Adjustable neck massage nodes

Heat and vibration settings
Whether you want a rolling motion or are in the mood for rotating nodes to perform a shiatsu style therapy, this chair pad can deliver both as well as heat and vibration.
One of the best features has to be the adjustable neck that allows you to move the nodes to exactly where you need them.
Most chair pads don't focus on the neck, so this 8.5" node movement up and down will be welcome if you're suffering with neck pain.
Seat vibration also gets to work on sore glutes and thighs, almost giving you the full body treatment you get with a massage chair.
Being able to adjust the nodes made the cushion a hit with many reviewers, who felt it really helped them target their pain points.
10.

Best for under $100:

Belmint Seat Cushion Massager with Shiatsu Vibration





4.1
A sleek and simple massage chair pad
Take a look at massage chair pads and you'll see that many look kinda bulky.
Not only that but they're typically black, and as mentioned previously, industrial looking.
This Belmint Seat Cushion Massager is sleek and stylish, folding away easily when you're not using it.
Product Highlights
Slim and stylish

Adjustable massage nodes

Folds away easily
Despite the slim design, you can still enjoy adjustable shiatsu nodes.
Sure it doesn't have the power or flexibility of the Zyllion Shiatsu Kneading Massage Seat Cushion, but you still get a satisfying treatment.
Plus it's one of the most affordable cushions on our list!
Interested in exploring more massage products?
Read our roundup of the best massage gifts to soothe pain and encourage relaxation.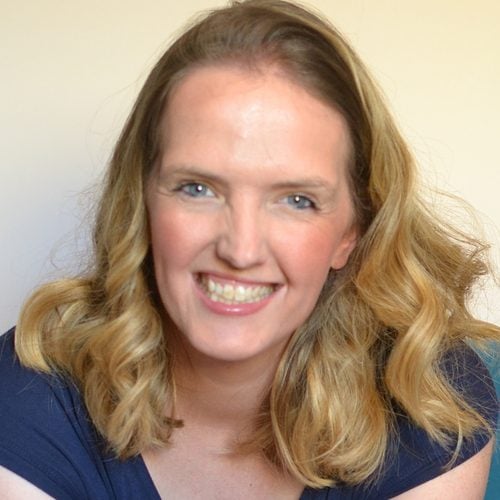 Author
Associate Editorial Manager
Specialist health & wellbeing writer, passionate about discovering new technologies & sharing the latest research.