Transcutaneous electrical nerve stimulation (TENS) therapy is the most widely used type of electrotherapy for the management of both chronic and acute pain.
The therapy is administered through a TENS unit (a small battery-operated device) that has leads connected to sticky pads (electrodes), although wireless versions are becoming increasingly popular.
A mild electrical current is sent from the device to the pads, providing a drug-free alternative treatment for a number of conditions including back pain and labor pains.
Below are two examples of modern devices – click on the images to read our in-depth reviews of those specific machines:
Table of contents
Table of contents
Pain relief
Physicians and other healthcare professionals have been using TENS therapy as a form of pain relief since the 1960s.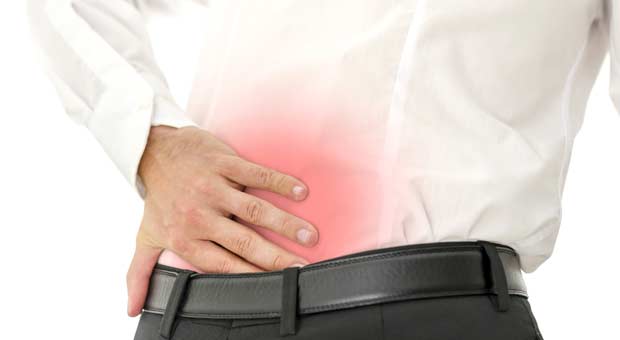 While there is conflicting research on the efficacy of TENS, many individuals and professionals use it in an attempt to alleviate pain.
Here are some points about TENS as a form of pain relief:
A drug-free alternative way to treat the symptoms of pain
Can potentially replace other forms of treatment, such as pain medication – for people who are unable to – or don't want to take drugs because of the side effects
Its effectiveness varies depending upon the pain and individual being treated
Is often administered alongside and combined with other forms of treatment
Not a cure for conditions, whereas other treatments (like physical therapy, surgery or medication) may be able to address the root cause
Not clear conclusive scientific research to prove whether it's an effective method for relieving pain
According to healthcare professionals, it seems to help some people
Evidence to support TENS as a treatment for patients experiencing chronic pain
Significant body of evidence supporting TENS as an effective intervention in acute pain conditions
Confused About The Difference Between TENS And EMS?
Many people confuse TENS with electrical muscle stimulation (EMS). While TENS and EMS units can look almost identical, the two have completely different purposes so it's imperative that you choose the correct type of device.
Cost
The initial cost involves the purchase of the machine. This usually comes in the form of a starter kit which includes the device, lead wires, pads (also known as electrodes), and the first set of batteries or charger (if it's rechargeable).
Over the counter (OTC) TENS units can be found for as little as $20 – and in some cases – perhaps even less. More expensive devices can cost hundreds and even thousands of dollars. Running costs include the pads and any batteries, if the device is not rechargeable.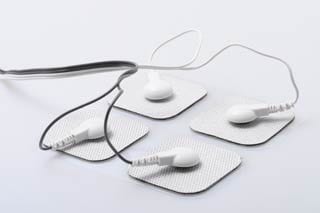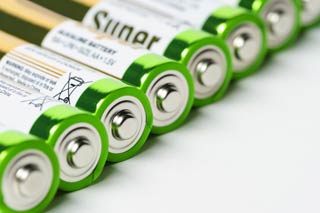 Initial purchase as an investment – equipment can be used over and over again
Pads need replacing after a certain number of uses or when they wear out
Non-rechargeable devices need replacement batteries
A more expensive unit isn't necessarily going to be better than a lower-priced one
Suitability
Even though TENS machines can be purchased without a prescription (in many countries, like the USA, Canada, and UK), there are a few individuals who should not use them. For this reason, it is best to first seek the advice of a medical professional (e.g. a doctor, physical therapist or chiropractor).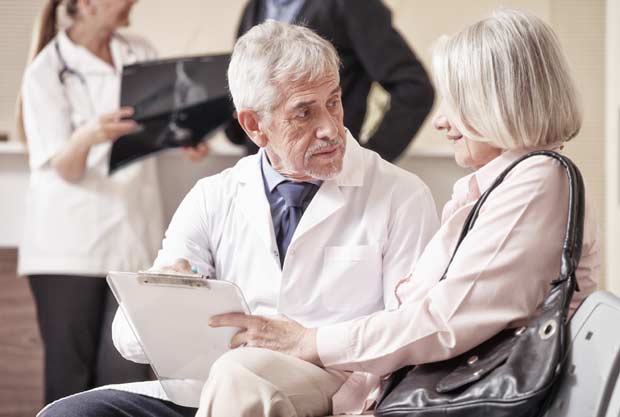 Medical sources and TENS manufacturers tend to list similar warnings about who should not use the devices. However, they are very rarely identical.
For example, the NHS website states that people with a pacemaker (or any other type of electrical or metal implant in their body) should seek medical advice before using a TENS unit. It says the same for anybody who is pregnant, has epilepsy or a heart rhythm disorder.
If you were to then go and look in the instruction manual for a device, (we'll use the popular TENS 7000 in this particular example), you would see almost the exact same warnings as on the NHS site.
What you would also find in that manual though is a whole lot more warnings and precautions. One of many instances of this is where the manual states not to undergo TENS treatment without first consulting a physician if you have cancer or any other health condition.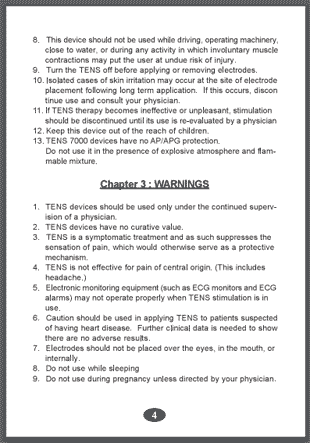 Taking this a step further, and comparing the lists in that manual to the lists in another, you will see even more differences. In this case we'll look at the instructions for iReliev's relatively new dual channel TENS machine.
Again, very similar to the previous example but not exactly the same. An example of a warning in this manual – that doesn't appear to be listed in the other – is not to use the device if you have recently undergone a surgical procedure.
While a number of them are essentially the same, the fact that all three of these sources have different warnings and precautions, would support a previous point about seeking medical advice before trying TENS therapy. It also underlines why studying and reading the manual before using a device is necessary.
To summarize:
TENS isn't suitable for every single type of pain or condition
It's possible to purchase a TENS unit – without getting professional medical advice – but generally better to have a proper assessment first
Side effects
Most people who use TENS do so without experiencing any side effects. However, it's common that a small number of users may have an allergic skin reaction to the pads (approximately 2-3%). To counter this, many manufacturers now offer special latex-free pads.
Other side effects from a TENS unit are often down to overuse or having the intensity set too high. Overusing the machine can make the area being treated sore. While setting the intensity too high can make muscles twitch and result in unpleasant sensations.
For most, it's a safe treatment with no side effects
When compared to drug therapy, TENS has very few side effects
A small percentage of users (approximately 2-3%) may have an allergic reaction to the pads
Overuse of a TENS machine can lead to soreness
Setting the intensity too high can make the muscles twitch and be uncomfortable
A brief history of TENS therapy
Electrical stimuli have been used for pain management from Roman physicians to Benjamin Franklin through to modern medicine.
Over the course of centuries, transcutaneous electrical stimulation (TENS) has fascinated the medical world – with significant evidence to support it as a successful alternative to medication – for certain conditions.
Below is a chronicle of the key points in TENS' evolution, from ancient times to the modern devices just appearing on the market. This timeline has been created to provide an outline of the development of electrical pain management.
Timeline
2500 B. C.
Stone carvings depict Roman physicians using electric fish to treat conditions.
46 A. D.
Scribonius Largus is the first to record using the electric ray torpedic fish for treatment of both headache and gout.
1551
Jerome Cardan, an Italian scientist who is thought to be the first to note the difference between electricity and magnetism, introduced a 'fluid therapy of electricity', which marked a transition to physical accounts of the phenomenon, rather than the common supernatural accounts more notable at the time.
1600
William Gilbert publishes 'De Magnete', which first mentions 'electricity' and becomes Europe's standard resource for electrical and magnetic phenomena.
1744
German physicist, Christian Gottlieb Kratzenstein was probably the first modern scientist to report therapy with electricity. His electrical treatments were known throughout Europe and subsequently replicated by others.
1756
Richard Lovett in The Subtil Medium Prov'd, the first English textbook on medical electricity, proved dozens of cures for many diseases using electrotherapy.
1772
John Birch, an English surgeon, used electrical current to control pain. He later founded the Electrical Department at St Thomas' hospital London.
1774
Benjamin Franklin observes that electrical shock causes muscle contraction.
Early 1900s
The Electreat appeared as the first electrical stimulator designed specifically for treatment for pain, as well as other physical maladies. It was battery operated and bears some striking resemblances to later TENS units. Many other electrical stimulators were developed at this time and, proving to be very popular, were sold to the public by door-to-door salesmen and in catalogues.
1950s
FDA banned the sale of electrical stimulators due to the plethora of unsubstantiated claims and cures.
1967
Wall and Sweet tested electrical stimulation whereby the patient could control the voltage level where sensations could be felt, but would not cause pain, but instead provide relief.
1977
A number of double blind studies emphasized that transcutaneous electrical nerve stimulation is not a placebo and can, in fact, assist and be used to manage pain.
2012
Centers for Medicare & Medicaid Services (CMS) stopped reimbursing patients for TENS units for the treatment of chronic lower back pain. (We covered this in greater detail in our back pain statistics research.)
2014
FDA allows marketing of Cefaly, a TENS unit designed specifically to treat headaches and migraines. It is the first FDA approved device for the prevention of migraines.
2016
A stylish and discreet TENS unit called Livia is developed and targeted especially for women suffering from abdominal pain related to menstruation. It recently achieved its crowd funding targets and will be on the market in October of this year.
2016
University of Texas at Arlington is researching and developing an implant device to serve as an alternative to reducing pain through electrical stimulation that acts as a spinal block, preventing the pain signals from reaching the brain.