When you're looking for ways to manage anxiety at home, you may have read about the amazing things that acupressure can do.
Acupressure is an ancient Chinese therapy shown to help with pain relief, your mental health and even weight management.
An acupressure mat means you can take advantage of all these health benefits in the comfort of your own home.
Our 7 Best Acupressure Mat Reviews
We've taken a look at the products on the market and put together a list of the 7 best acupressure mats for you to choose from:
Don't settle for plastic spikes, when you can have copper, iron, nickel, silver and zinc
If you're looking for the world's best acupressure mat, then look no further.
Akuspike takes acupressure mats to the next level, as instead of plastic spikes like the competitors, the spikes on their mat are metal.
Surely it's painful?…
We did a Q&A with the founder of Akuspike, Paul de Jersey, and we've tested the products extensively ourselves, and the answer is, at first, yes!
But don't worry, you quickly get used to the sensation and the results are totally worth it.
After all, no pain, no gain.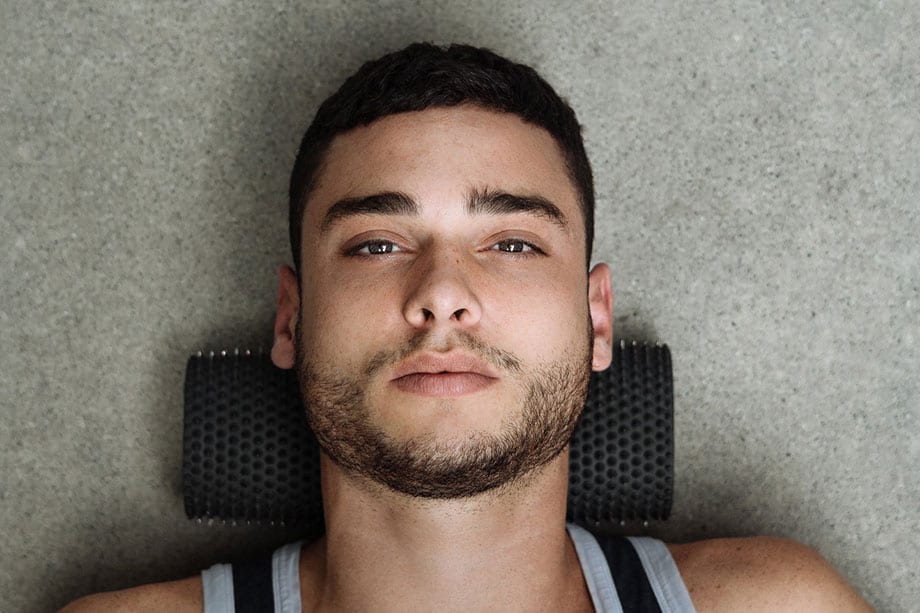 The Aku Mat is a premium product that commands a higher price and is smaller than the competitors, however it's a seriously good piece of kit that makes other mats look a little cheap.
Akuspike have also developed the Aku Ball, an acupressure ball that can be rolled on any area of your body and which they claim can help to combat Raynaud's syndrome.
We asked someone with rheumatoid arthritis in her hands to test out the ball.
She found it helped to reduce swelling in the short term and delivered a satisfying sensation that made her hands feel "alive" after a busy day when her pain is generally worse.
Made from organic materials, it's the ideal choice if you want a product that looks good
If organic materials are your primary concern when it comes to choosing an acupressure mat, then take a look at Ajna's cotton mat and bag.
The Ajna mat has over 5,000 spikes, so less than many other mats with plastic spikes, but is made from a high quality, organic linen.
It's filled with coconut fiber and looks great, shipping with a handy carry bag so it's easy to transport wherever you go.
People new to acupressure were impressed with how they didn't feel pain when lying on the mat and felt they quickly got used to the sensation.
It felt to them like a product that was built to last, and was wonderful for yoga practice due to the contemporary look and ethical production.
3.

Nayoya Acupressure Mat
A great mid-priced mat that also ships with an acupressure pillow
A great mid priced product is the Nayoya Acupressure Mat…
Nayoya's offering doesn't just include a mat for your back, covered in over 6,000 high quality spikes.
It also ships with an acupressure pillow to support your neck with 1,782 points, making it real bang for your buck!
Some found the quality not quite as good as they expected, and that the pillow quickly got misshapen.
However those with lower back pain were so grateful for their new treatment option!
They felt that both the mat and the pillow helped to release the tension in their back and provide pain relief.
An eco-friendly acupressure mat from a trusted industry brand
Another acupressure mat that is kind to your body and to the planet, is the Bed of Nails Eco Mat.
Bed of Nails has been a trusted brand in the acupressure market for many years.
Taking their name from the origins of the acupressure mat, they've built their reputation on supplying great quality products.
This new eco version of their mat has 8,820 nails (spikes), so offering much more coverage than the competition.
Nails on this mat are also made from recyclable plastic and secured with a melting process to improve the impact on the environment.
It doesn't ship with a pillow, however you can easily purchase a matching one from the Eco range, to complement your mat perfectly.
5.

Spoonk Organic Hemp – Combo
Ships with a standard mat, plus a travel sized one to use on the go!
If you're looking for a mat that you can travel with and use at home, then you get both with the Spoonk Organic Hemp Combo.
In the smartly packaged set you get a regular sized mat as well as a travel sized one, both made from their high quality organic hemp fabric.
The hemp used in their products is grown without any pesticides or nasty chemicals, so it's better for the planet.
With 6,120 acupressure points it might have less points than some of the competition, however the different sizes made its versatility appreciated by users.
The fact it can also be rolled up and stored neatly in a bag was an extra bonus!
6.

Kanjo Travel Acupressure Set
Throw this compact acupressure mat and neck pillow in your hand luggage!
Another great option if you're looking for healthy products you can take on your travels, is the Kanjo Travel Acupressure Set.
In the handy little bag, you'll find a compact acupressure mat as well as a neck pillow both covered in plastic acupressure stimulators.
The mat and neck pillow are both made from memory foam, helping them mold to your body more easily, and feel not as painful as more rigid mats.
Without a doubt the neck wrap was the favourite product in the set, particularly for those looking for a solution to their neck pain.
They found it comfortable and that it provided real relief exactly where they needed it.
7.

ProsourceFit Acupressure Mat and Pillow Set
Perfect entry price mat for beginners!
If you're new to acupressure and don't want to spend too much initially, then the ProsourceFit Acupressure Mat and Pillow Set is a great choice.
With 6,210 spikes on the mat and 1,782 on the neck pillow, you're not shortchanged on being able to hit your acupressure points.
Plus compared to other acupressure mats, such as the Aku mat, it's bigger, so you get really good body coverage.
Many people described how the mat is an evil torture device, but so amazingly effective in treating their pain! Especially for such a low price.
Choose from a range of different colors, making it ideal if you're looking for a healthy gift for someone special.
Features of Acupressure Mats
If you're unsure which mat is right for you then we've created a handy buying guide to help you make your decision.
Below we've explained some of the features you'll come across when shopping for an acupressure mat:
Acupressure points
Manufacturers will often use the number of acupressure points on a mat to promote their product. Normally quoted in thousands, it relates to the number of individual spikes on the mat.
With more spikes you should technically be able to hit more pressure points, of course this depends on the quality.
Generally acupressure points are plastic, however you can get metal spikes, like the Aku Mat. Their mat has less points in total, but in our opinion the fact that they're metal makes them much more effective.
Material
Mats can be made from a range of different materials, and typically contain a filling such as foam.
Some acupressure mat brands (such as Ajna) will concentrate on the environmental benefits of the material, while others will focus purely on comfort.
Size
Acupressure mats can vary in length and width so look closely at the measurements to make sure you'll get the coverage you need. Travel sized acupressure mats are also available, ideal for throwing in your bag for use in the yoga studio or at the office.
Added extras
Some mats come with an acupressure pillow or neck wrap which can be useful if you're looking to treat pain in the neck and shoulders.
Don't immediately rule out mats that don't have this added extra, as certain ones can easily be rolled up and positioned under the neck.
Carrying bag
Mats can ship with a carrying bag, useful if you're always on the go and want to take your new-found treatment with you!
Price
Prices range from around $20 and can go up to $100. Spending more doesn't always mean better quality, so use our buying guide to help you judge the features.
Customer reviews
When deciding if a mat is right for you, it's worth taking a close look at the reviews. It will help you get a feel for the quality and the different ways it can be used.
FAQs about Acupressure Mats
Below we've answered a number of frequently asked questions about acupressure mats:
Do acupressure mats really work?
What are acupressure mats good for?
How long should you lay on an acupressure mat?
Are all acupressure mats the same?
Which is the best acupressure mat?
Can acupressure mats be dangerous?
Do acupressure mats hurt?
Can you sleep on an acupressure mat?
Is it safe to use an acupressure mat during pregnancy?
How much do acupressure mats cost?
Where can I buy an acupressure mat?