Neck pain is one of the most common types of pain experienced by the world's population, second only to back pain.
So it's no surprise that the market is bursting with lots of different tools for you to choose from.
Our Best Buys
Neck Massager Reviews
Massage products vary hugely in style and features, so to save you time we've put together a list of the best neck massagers out there right now:
1.

Best for Deep Tissue:

Resteck Shiatsu Neck Massager





4.5
A deep tissue massage you control
Product Highlights
Use straps to control intensity
8 different massage modes
Ships with a carry case
Choose a massager that delivers an intense and satisfying deep tissue massage by investing in the Resteck Shiatsu Massager.
Position it around your neck and the kneading pillow will deliver a powerful massage right to the source of your pain.
Select from the eight different massage modes, and use the handles and speed settings to get the intensity you need.
Directional options and a heat function help you further tailor your massage.
Resteck have created this device for use on the go, as it ships with a handy carry case as well as an in car charger.
Neck pain sufferers couldn't say enough good things about the Resteck Shiatsu massager, particularly drivers looking for ways to stay healthy when they're stuck in a vehicle most of the day!
Looking for a massage tool you can also use for back pain? You have the versatility with the Resteck to also wrap it around your lower back.
2.

Best for Power & Performance:

Theragun PRO





4
A powerful device that's kind to the neck
Product Highlights
Powers 16mm into your muscle tissue
Adjustable arm
Ships with 6 unique massage heads
Potential Weaknesses
More expensive than competitors products
Could be too powerful for some
Your neck is a super sensitive area of your body, so it's essential that you're careful when treating pain with a massager.
One device that offers you the intensity of a satisfying massage, with the softness your neck deserves is the Theragun PRO.
As the top-of-the-range device in Therabody's new collection, it can power 16mm into your muscle tissue, and handle an incredible 60lbs of applied force without stalling.
You can choose from four adjustable arm positions and three grips, which makes it easy to hold in position.
We recently tested the Theragun PRO and did find it a little heavy to hold in place for long periods of time, but the results were more than worth it.
It ships with six heads, including the Supersoft attachment which Theragun recommend using on your neck.
Watch the video below to see how you can use the Theragun PRO to effectively treat your pain:
When you invest in a Theragun device you get access to the dedicated app which includes a number of massage programs specially created to treat neck pain, including Tech Neck.
If the PRO is out of your budget there are a number of more affordable alternatives, including iReliev's Percussion Massager featured a little further down this article.
3.

Best for Heat:

iReliev Shiatsu Neck Massager





4
Neck pain relief from a trusted brand
Product Highlights
Use handles to control intensity
Contains 20 massage balls
Built-in controls
You want a name you can trust when it comes to investing in a pain relief tool — iReliev is that name.
For years they've created many high quality pain relief products, including their percussion massager and range of TENS units.
The new iReliev Shiatsu Massager is just as good as you'd expect.
Like the Resteck device above you drape it around your shoulders, then use the handles to apply the intensity you need.
However the iReliev offers more nodes than the Resteck device, providing you with 20 balls working to release muscle tension as opposed to eight.
It's super simple to use, with built-in controls that give you access to three different speed settings and optional heat.
The iReliev Shiatsu Massager is not cordless (it ships with an AC adapter) but it does mean you don't need to worry about running out of power.
People raved about this product, not just for treating their pain but also for relieving stress (which is one of the top causes of neck pain!).
4.

Best for Trigger Points:

LifePro 4-Speed Vibrating Massage Ball – Peanut Massager





3.8
Roll away your neck pain
Product Highlights
Uses vibration therapy
Four levels of intensity
Cordless
Potential Weaknesses
Treatment not as intense as a massager with nodes
Switch on this vibrating massage ball from LifePro and get it to work on your sore neck.
It uses the principles of foam rolling and adds vibration therapy to release tightness in your muscles and help you recover faster.
With four levels of intensity, you're in control.
Plus when fully charged this vibrating massage ball can last for up to four hours, so you have a pain management tool you can take with you on the go.
Unlike the belt massagers featured above it doesn't have nodes, so won't offer a classic massage technique.
Though the deep vibrations will penetrate into your neck to break up knots and provide much-needed relief.
The power of the vibration impressed many customers, loving the sensation on their neck and lower back.
5.

Best for Tension Headaches:

Jade Tension Melting Face & Neck Massager





3.7
Neck pain relief from a trusted brand
Product Highlights
Made from genuine jade
Dual rollers
You control the intensity
Potential Weaknesses
Not as intense as electric tools
If you're looking for something a little bit different, then take a look at the Jade Tension Melting Massager.
This beautiful massage tool is made from genuine jade and has dual rollers that glide across your neck to help reduce tension.
You can use it at room temperature, or keep it in the fridge for a soothing treatment.
Make the Jade Tension Melting Massager part of your nightly skincare routine and it can help boost your circulation and reduce puffiness.
As you're controlling the pressure, you won't get a deep tissue massage like you would with the Theragun PRO for example.
If want a natural pain management solution that looks good, this could be the one for you.
Its beauty also makes it a wonderful gift for someone in need of a massage.
6.

Best for Office Chair:

Comfier Shiatsu Seat Pad with Neck Massage





4.3
Turn your favorite chair into a massage chair!
Product Highlights
Fit to any chair
Four massage nodes in the neck area
Features 3D Finger Pressure Shiatsu (for the back)
Potential Weaknesses
Not portable
No heat function in the neck area
Why settle for just a neck massage when you could have a back massage too?
We recently shortlisted the best massage cushions on the market, and this Comfier seat pad got the number one spot.
In the neck area, four shiatsu massage nodes that you can adjust easily to suit your height, provide a deep tissue massage.
For your back, you get a whole host of different settings, including 2D and 3D finger pressure shiatsu, air compression and a range of vibration functions.
You also get a heat option, but this is only for your back. So if you're looking for heat to soothe your neck pain you'd be better opting for a belt massager like the iReliev device.
Those suffering with discomfort appreciated how you could change the direction of the nodes in the neck area, mimicking the hands of a real massage therapist.
7.

Best for Laying Down:

HighBaller Twin-Ball Massager for Neck Pain





3.9
Lie back on this satisfying massager
Product Highlights
2 large massage balls
Includes adjustable pins
Position it on the floor or wall
Potential Weaknesses
Not as powerful as an electric tool
Requires effort from the u
Why sit up and suffer with your neck pain when you could be lying down and enjoying your treatment?
Choose this HighBaller Massager and you can do exactly that!
Two massage balls are positioned in just the right place to allow you to work on relieving tight spots, improving your mobility.
If they're not positioned just right, adjustable pins allow you to move them to the perfect spot for you.
The HighBaller Massager is versatile too, use it on your arms and legs or position it on the wall to treat your back pain.
You don't get as much power as an electric tool, but you can still enjoy a deep and satisfying massage that you control.
8.

Best for Value:

iReliev Percussion Massager





3.8
A simple and effective percussive massage tool
Product Highlights
Powers 10mm into the muscles
Includes 4 massage heads
Lightweight
Potential Weaknesses
Could be too powerful for some
If you're interested in the Theragun PRO but want a more affordable alternative, then take a look at the iReliev Percussion Massager.
As you'd expect for a lower cost you won't get all the features, but you still get a powerful tool for treating your pain.
Delivering 10mm strokes, iReliev's percussive massager has been designed to relieve tension in your muscles and help improve your range motion — perfect for a stiff neck.
It ships with four different attachments, including a Fork Head specially designed for use on the neck.
You also get the option of three speed settings, so you can apply gentle pressure or more intense percussions depending where you're treating.
Weighing just 1lb, you'll find it easy to maneuver it to where you need relief and hold it in place.
Those who'd only known iReliev for producing some of the top-rated TENS units around, found the gun both powerful and quiet.
9.

Best for Wearability:

Mighty Rock Neck Massager with Heat





4.1
A wearable massager just for your neck!
Product Highlights
Wearable device
Pulsating massage style
Compact and lightweight
Potential Weaknesses
Not as powerful as a massager with node
Many massagers on this list offer you the versatility to use them on different areas of your body.
Yet if you're struggling with neck pain you might want a tool that's just all about your neck!
Slip on the Mighty Rock Massager and the two metal pads start pulsing to soothe your discomfort.
Six different massage modes and nine intensity levels allow you to tailor the perfect massage you desire.
Made from a soft, silicone material and weighing less than half a pound, it's light and comfortable to wear.
Though you also get heat functions with the device, users felt it didn't really deliver. Yet the massage was so fulfilling that they were willing to overlook it.
If heat is a dealbreaker for you, then a better option might be the Resteck Shiatsu Massager.
It's worth noting on the whole that tools like this one tend to divide people. Some people swear by them with others finding them not powerful enough, so be sure to read the reviews before purchasing.
10.

Best for Car:

Zyllion Shiatsu Neck Massager Pillow





4.3
A small but powerful pain relief tool!
Product Highlights
Affordable
Compact and portable
Ships with a car adapter
The shape of the Zyllion Shiatsu Pillow Massager makes it perfect for treating neck pain.
Simply position it on your neck and the shiatsu nodes will deliver a deep massage, changing direction every minute to create the sensation of a professional treatment.
Soothing heat adds to the relaxing experience.
Zyllion's massage cushion is also perfectly portable thanks to its compact and slim design. Plus it ships with an AC and DC adapter so you can use it in the car.
Made from 100% vegan leather, owners of the pillow loved the quality.
They also couldn't believe the power of such a small device, appreciating how they could sit back as it got to work on their tense areas.
11.

Best for Manual Use:

AccuMassage - Deep Tissue Neck Massager





3.9
A simple and effective manual massage tool
Product Highlights
2 soft rubber massage balls
Removable arm for more convenient treatment
You control the intensity
Potential Weaknesses
Requires effort from the user
Less powerful than an electric tool
If you'd prefer to invest in a manual massage tool then take a look at the AccuMassage.
With two soft rubber massage balls in the center, you place it around your neck and then massage the pain and discomfort away.
The balls can be placed in three different positions depending on where you're targeting, or remove one arm and use the device more like a percussive massager.
One of the major benefits of this device is that you're in control. You decide the pressure and position of your treatment.
However if you struggle with your range of motion, or you think your pain might be a result of stress, then an electrical massager may provide more advantages.
Those looking for a simple device enjoyed how they could easily pick up and use the device, without the hassle of plugging it in or unpacking a complex piece of kit.
They also felt it was so effective for releasing tight muscles and helping them stay loose.
12.

Best for Whole Body:

Real Relax Massage Chair





4.4
A massage chair that will take care of your neck
Product Highlights
8 massage rollers and 50 airbags
Zero gravity settings
Enjoy a whole body massage
Potential Weaknesses
More expensive
Requires space in your home
If you're going to invest in a massage tool for your neck pain, then why not go the whole nine yards and choose a massage chair!
After taking a look at the top chairs out there, and considering many different factors, we found the Real Relax Massage Chair topped the list.
Many chairs concentrate on the back, but the Real Relax also has great features for painful necks.
Within the chair are eight massage rollers and 50 airbags for the back and neck.
Various modes and settings, and the option of zero gravity means you have so many options to play around with.
Heat therapy adds to the relaxation and a simple-to-use remote means you're always in control.
Of course you're going to spend a lot more compared to the other massage tools on the list, but this is pain relief taken to the next level!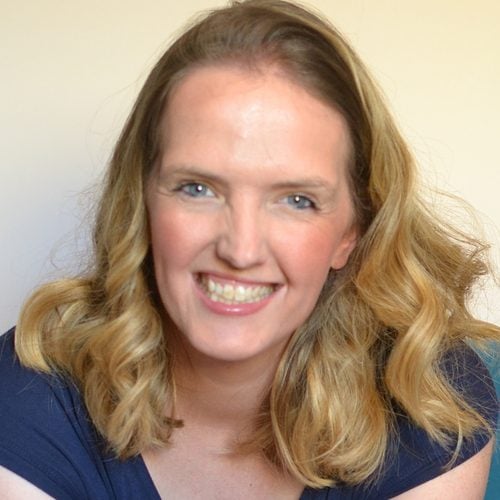 Author
Associate Editorial Manager
Specialist health & wellbeing writer, passionate about discovering new technologies & sharing the latest research.