Wait though…
Don't just take that list and run off to the store, read on for all the different considerations you need to make.
Massage chairs don't come cheap. Get the most for your money by understanding each feature and how it can be beneficial for you.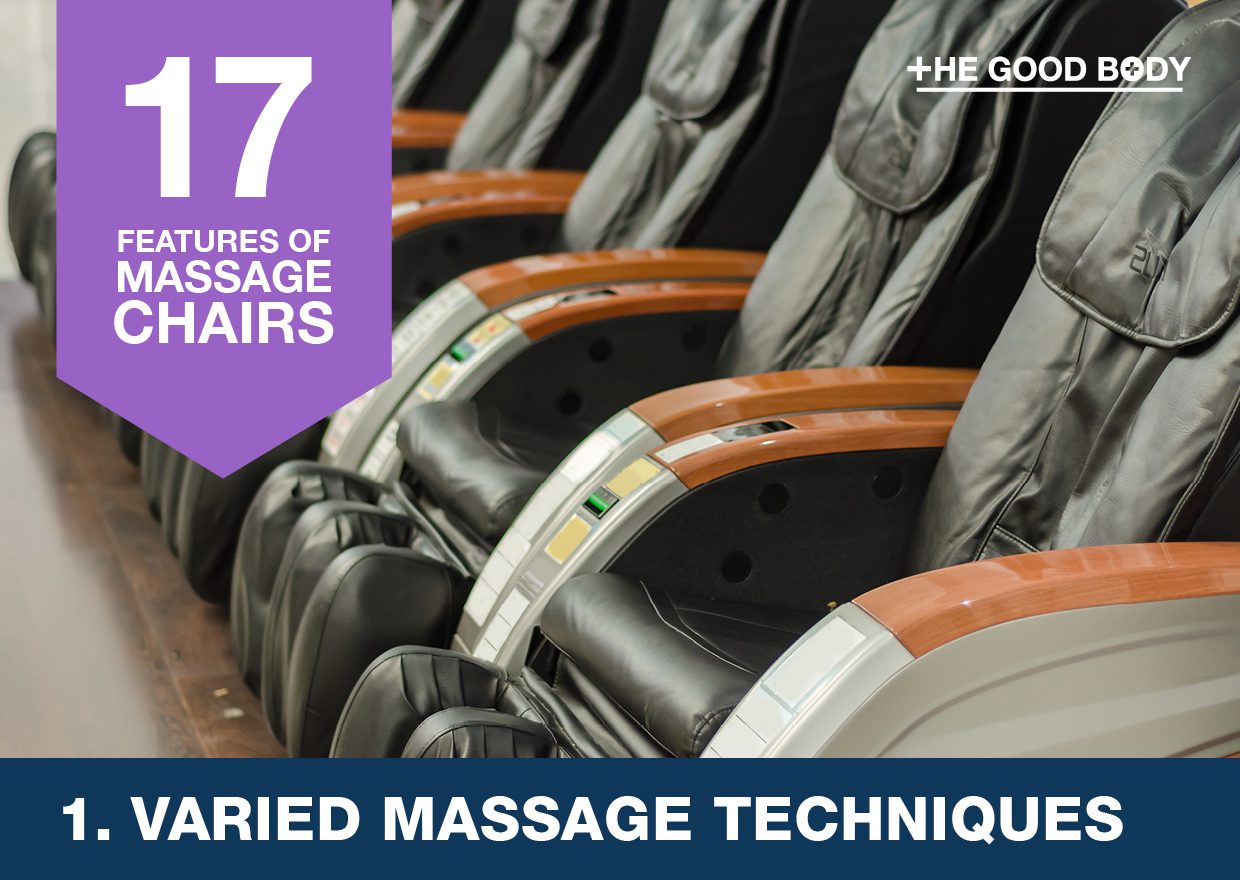 The primary function of a massage chair is of course to give you a great massage, so understanding what techniques a product offers should be your starting point!
Typically you get a selection of Auto Modes.
These are different massage techniques such as Full Body Massage, Kneading, Tapping and Shiatsu.
Other modes could be routines which might mix techniques and are designed for a specific purpose such as Fatigue Recovery or muscle relaxation.
Various auto modes provide flexibility over your treatment, allowing you to experiment with different styles.
Manual options mean you can choose the method and the intensity for yourself.
The majority of massage chairs use nodes or rollers. However some also use air bags to treat large muscle groups or so you can enjoy a softer therapy.
Also, be aware that lower priced models sometimes use vibration to mimic massage techniques.
Though enjoyable, it won't be as powerful as nodes or rollers.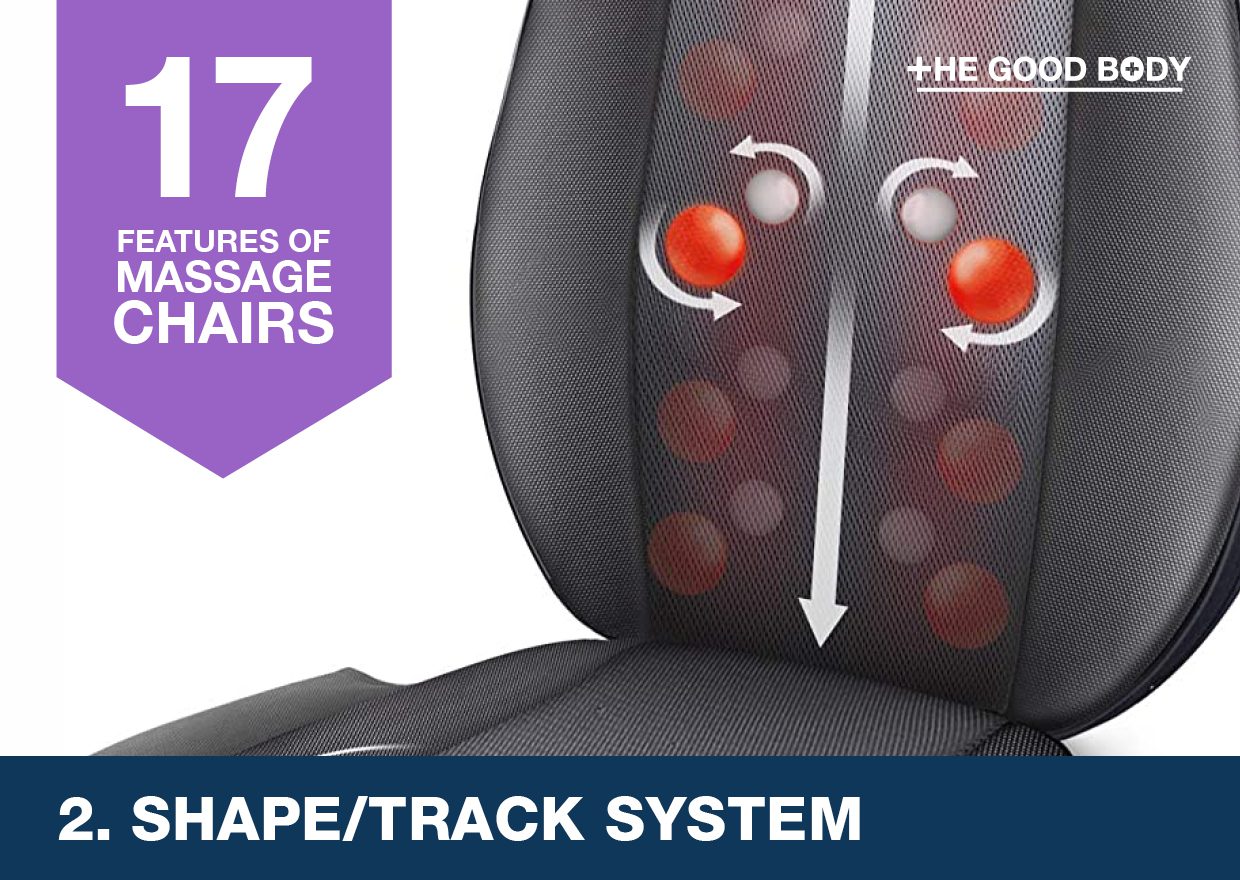 One overarching factor to look at when choosing a chair is the shape or track system.
This effectively refers to the way the massage nodes or rollers move up and down your back.
There are three different options to choose from:
S-Track – Imagine the rollers marking an S on your back. S stands for sinusoidal, a mathematical term for a sine curve or waveform.
L-Track – Picture yourself sitting inside a giant letter L. L-Track offers greater coverage as you can also treat your glutes and hamstrings.
SL-Track – Like the sound of them both? Invest in an SL-Track chair and you get the benefits of both systems!
What are 3D and 4D massage chairs?
Many manufacturers will describe their products as being 3D or 4D.
On a 3D chair the nodes won't just move up and down the track, they'll also protrude out of it, so deeper into your muscles.
This means you can enjoy greater intensity and really hit those tricky trigger points.
4D is essentially the same, however you can also alter the speed at which the nodes move back and forth out of the back of the seat.
Some models will alter this speed automatically as part of a program, with others allowing you to control the intensity.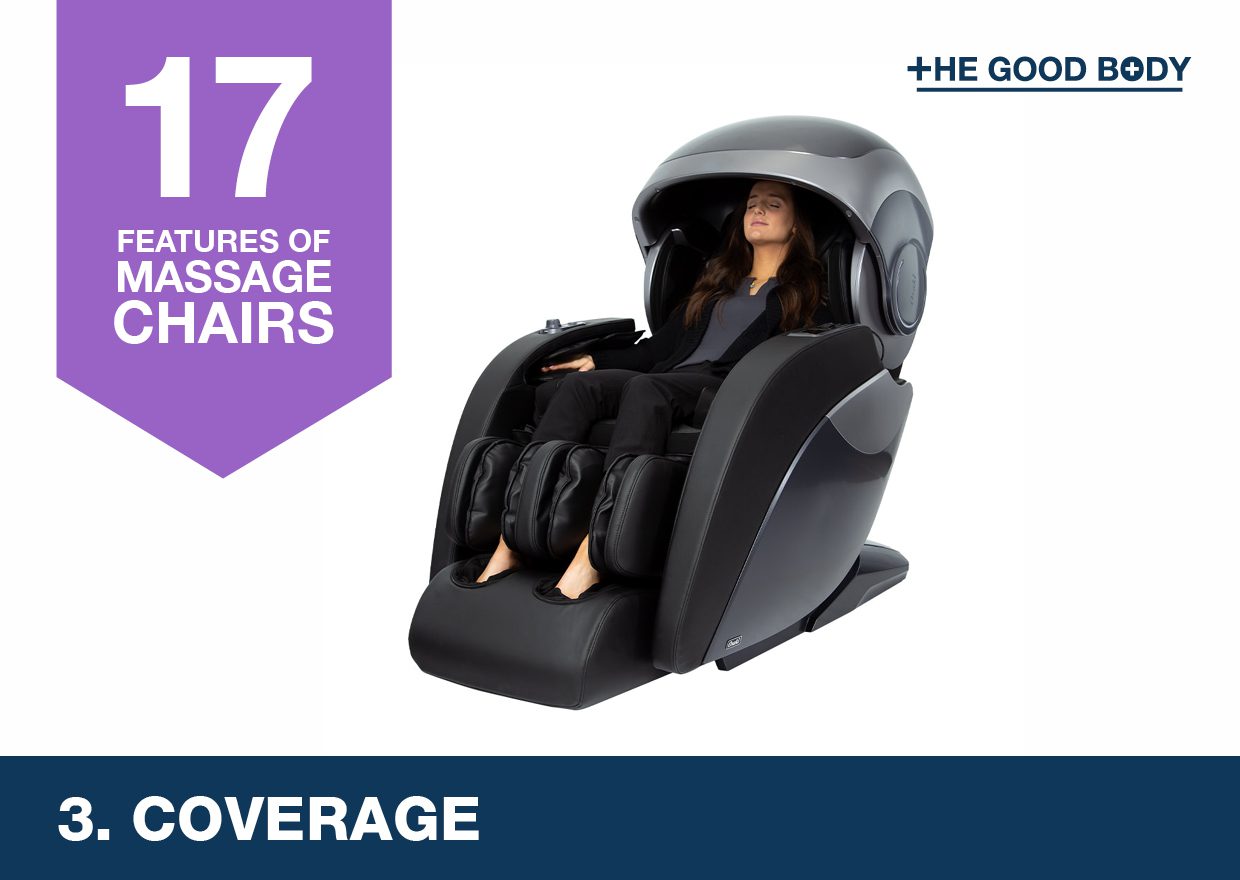 Assessing the track system ties into another consideration, which is coverage.
Think about where you want to treat…
Is it just your back or do your neck and shoulders need a little attention? Perhaps even your feet could do with some love?
Some offer rollers and airbags positioned to ease tension in your neck or relax muscles in your feet.
4.

Intensity/Speed Settings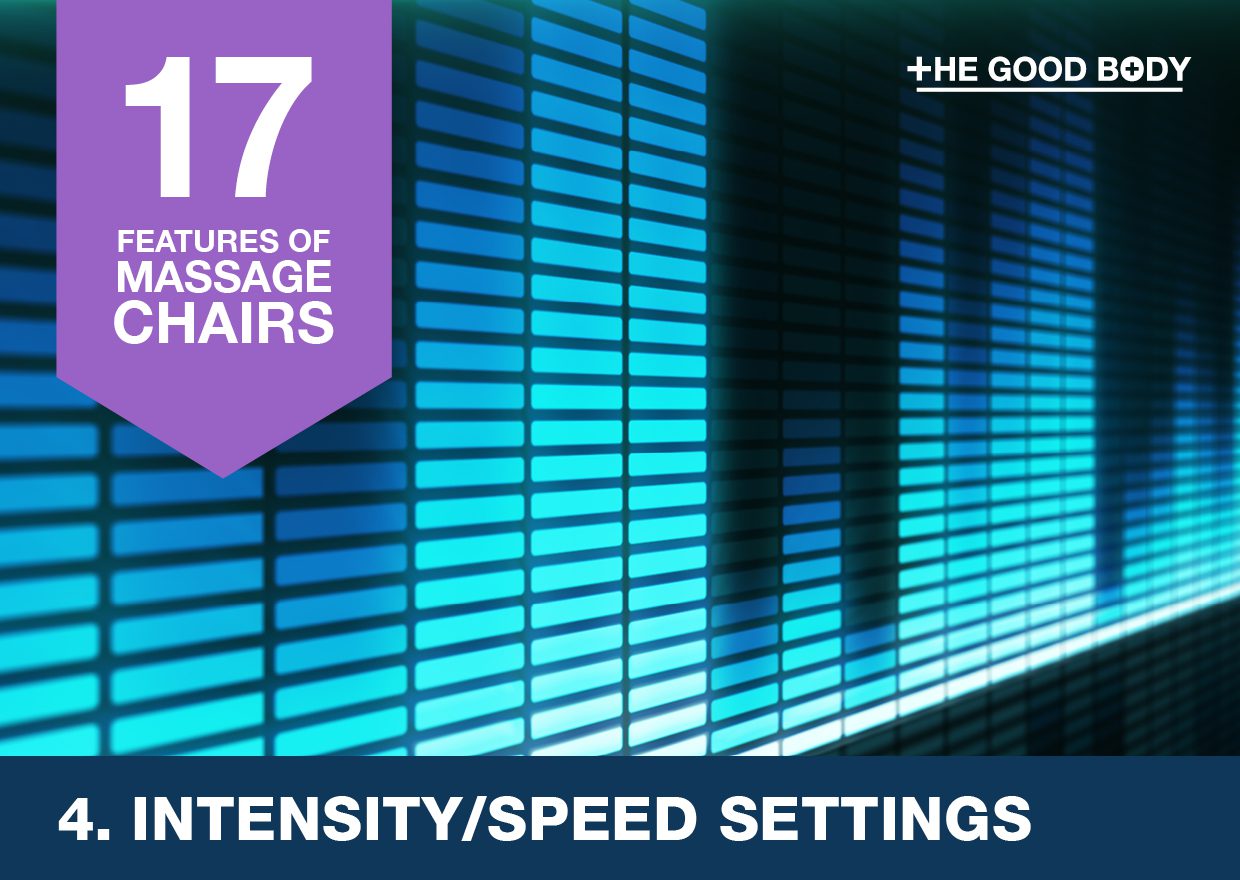 A higher number of speed settings can be handy to give you ultimate control over the intensity of your treatment.
Certain products only offer one setting so it's worth looking into the feature in a bit more detail.
It's worth mentioning that a higher number of intensity settings doesn't mean it's more powerful. It only means that the power can be increased or decreased in smaller increments.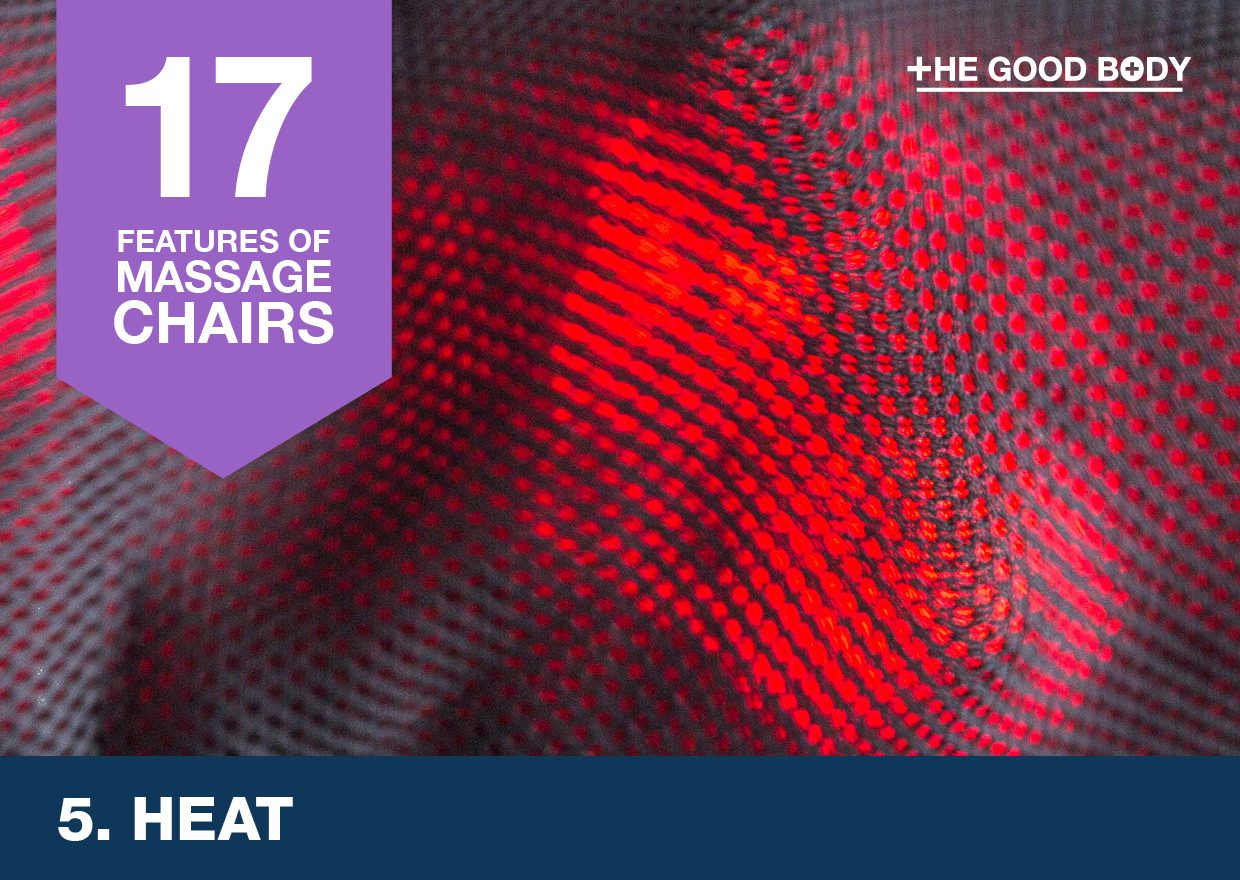 Heat treatment can be powerful for pain relief and relaxation.
It's readily available on many models, but it could just be for the lower back.
If you want your whole back to feel the warmth look at where the heat radiates from, this is typically illustrated in the product visuals.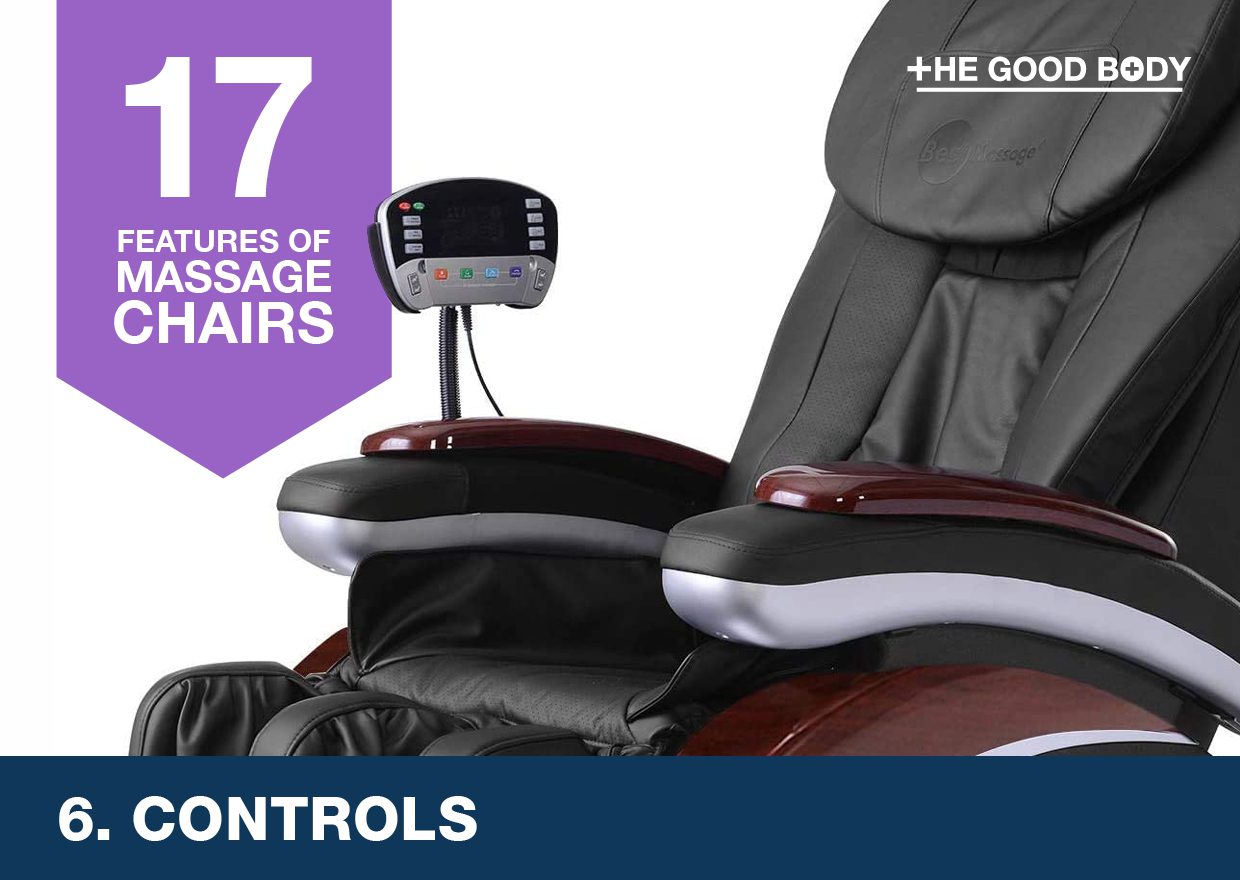 How you operate the chair is important, particularly if you're someone who struggles with technology.
In-built controls are useful as you don't have to search around for a remote.
However a separate controller can be beneficial so you don't need to adjust your position to get access to the controls.
Newer models allow you to control your treatment through an app, however that of course relies on you having your smartphone to hand.
When you want to switch off and relax this might not seem appealing, though it's likely many manufacturers will take their controls in this direction.
7.

Zero Gravity Functions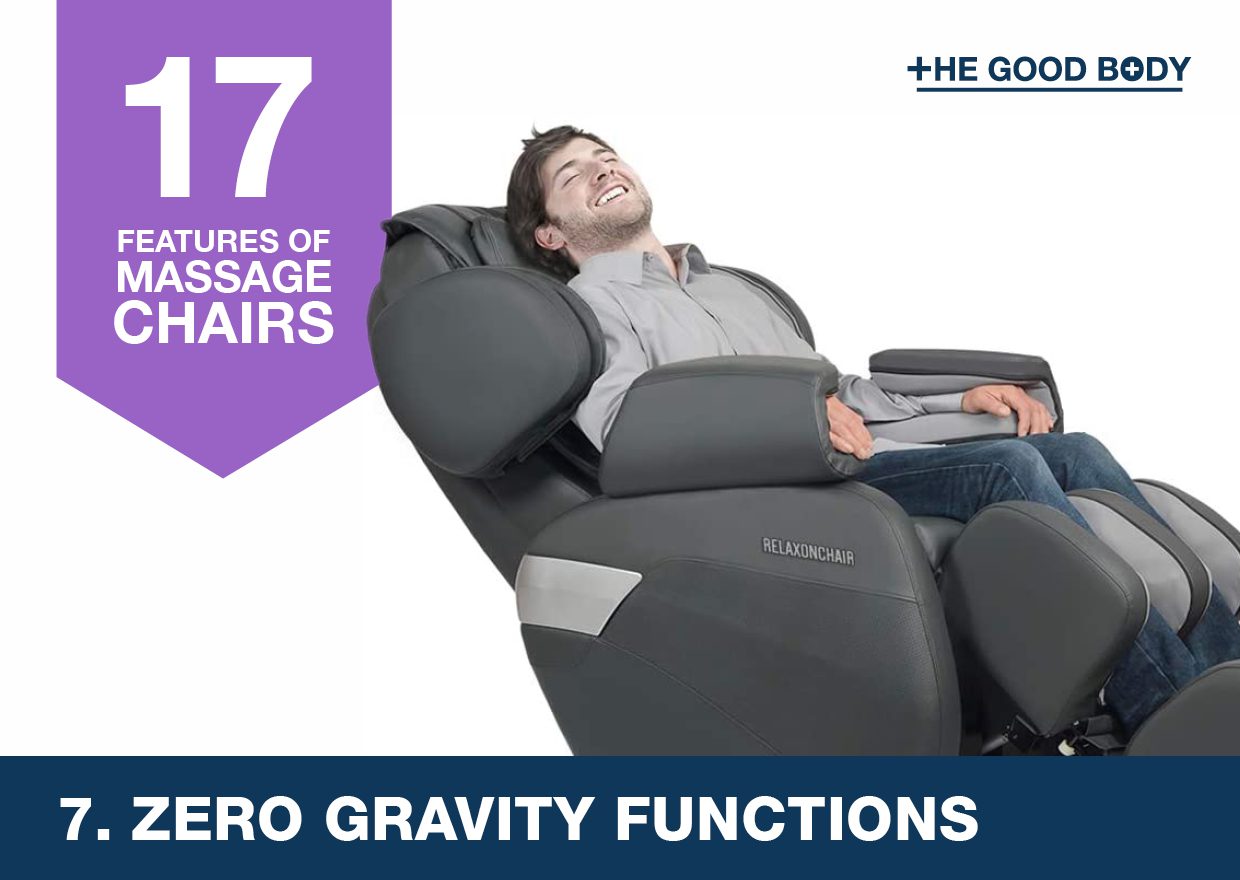 If you're looking for a tool for back pain, then zero gravity could be an attractive feature.
Hitting zero gravity means the chair reclines all the way back, raising your legs above your heart level.
Pressure is taken off your back and your body is suspended, helping to boost your circulation (just one of the many reasons massage chairs are good for you!).
Chairs with this function are typically larger so will require more floor space which is worth keeping in mind.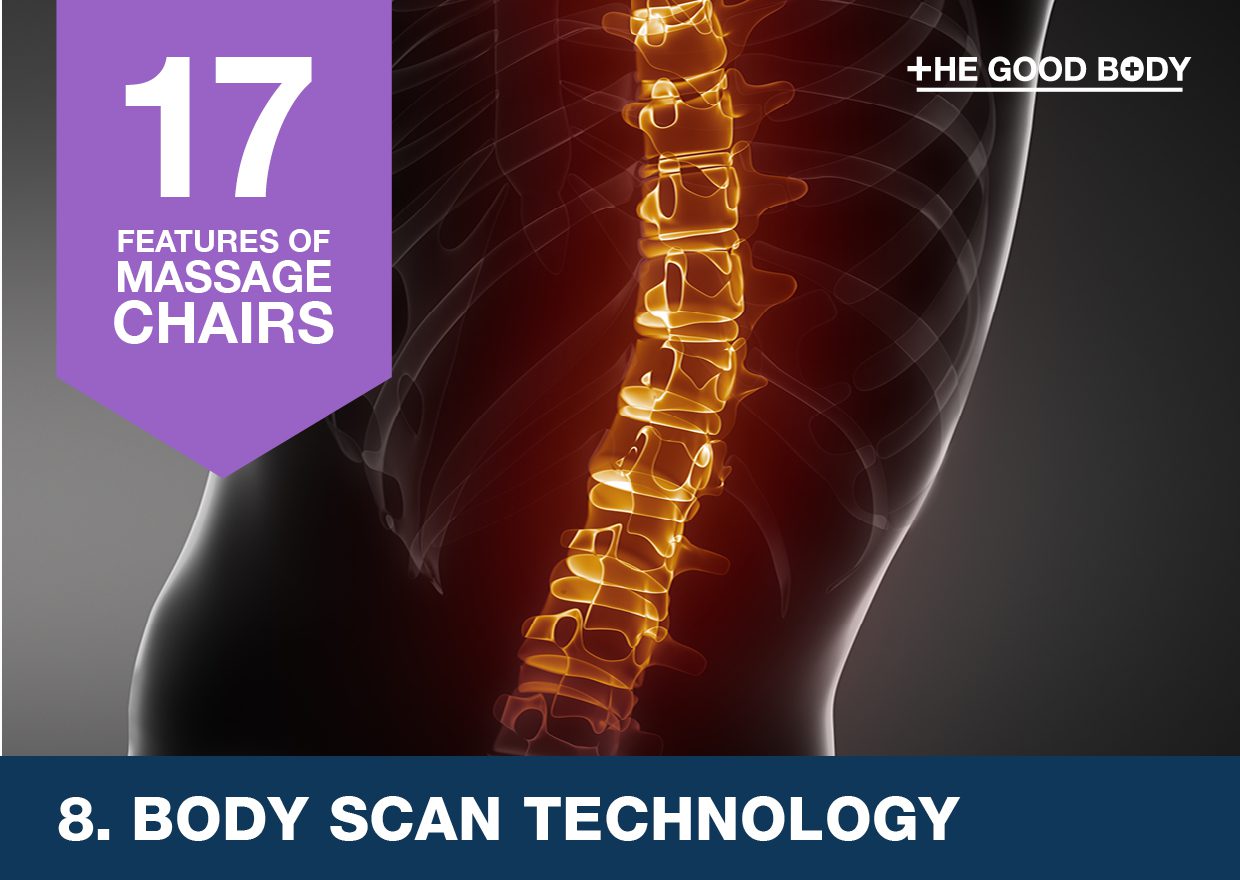 A feature typically reserved for pricier chairs is body scan technology.
The chair runs a scan, assesses the length and width of your body, then adjusts the rollers to hit certain parts more effectively.
If multiple people will be using the chair in your home, this could be a little time-saving benefit.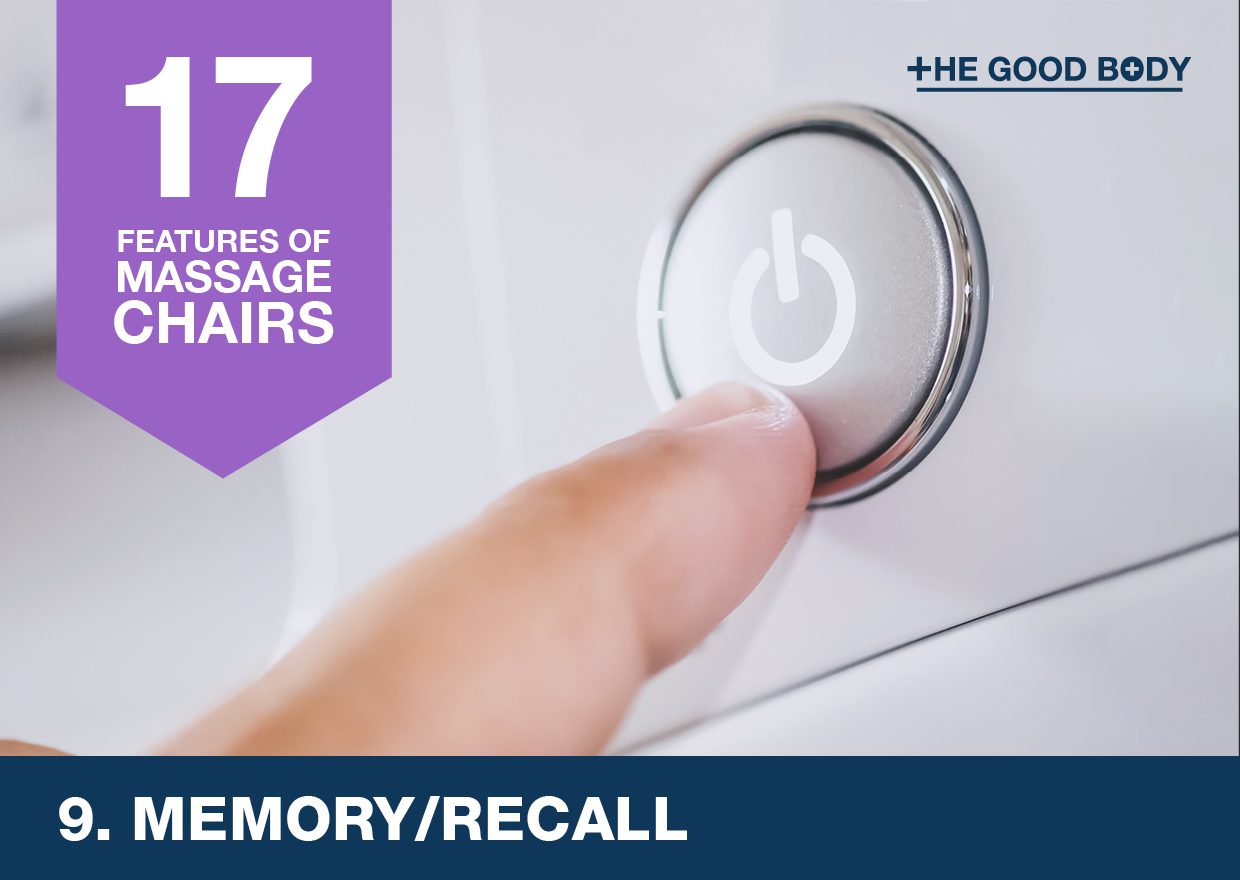 Memory/Recall functions enable you to store specific settings.
If you struggle to get to the source of your pain this can be valuable, as you can simply recall the session that really hit the spot!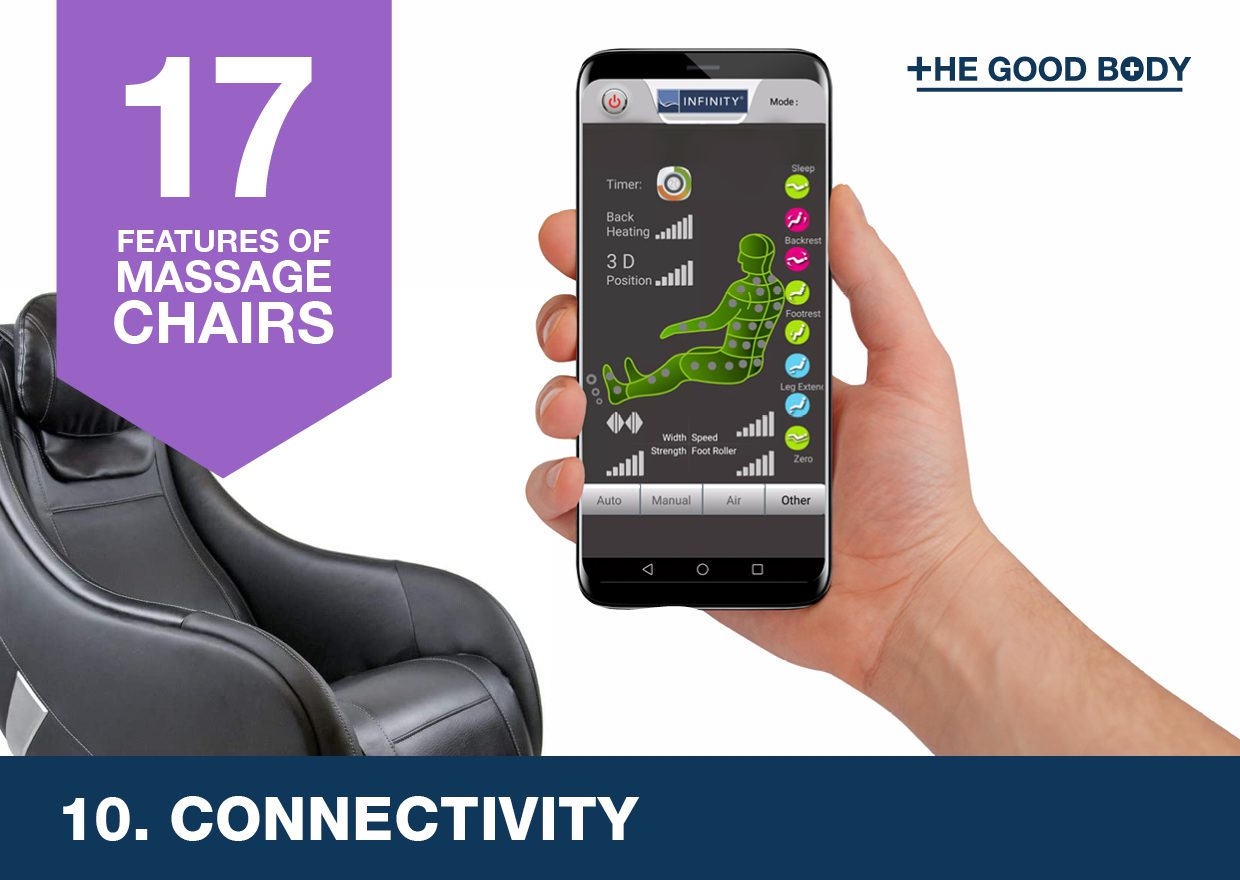 Connectivity features such as Bluetooth and USB ports to charge your device might seem like luxury add-ons.
Yet they can really enhance the relaxation experience, allowing you to feel completely immersed in your treatment.
It also might mean you use it more often, so though a bigger investment, the overall cost per use could be much less.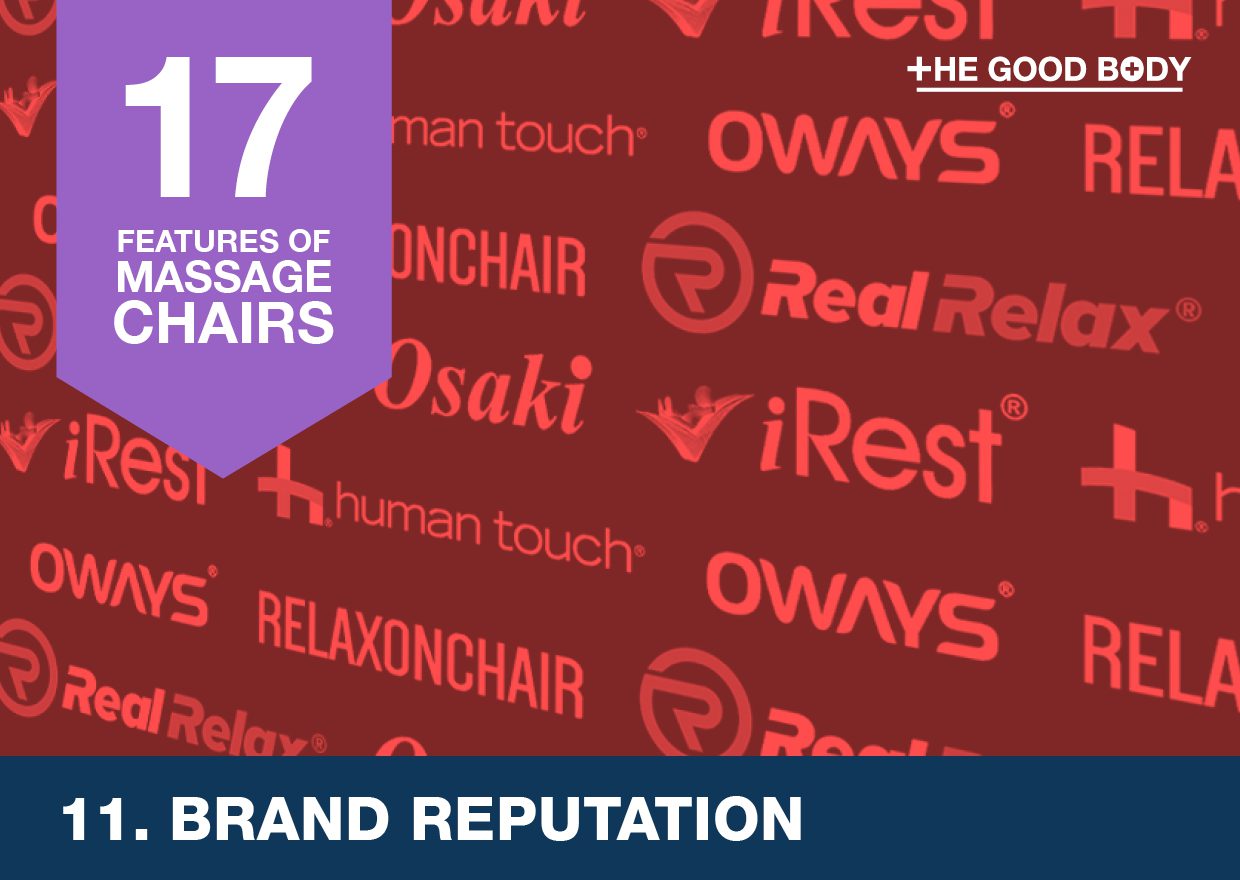 Knowing which brands are best can be tricky if you're new to the market.
How long the company has been running? Are they relatively new or do they have a well established reputation?
Of course, only because a company has been running a long time doesn't mean they're automatically superior.
It might just mean that your after care service and warranty is in safer hands!
Also, we know that many doctors recommend massage chairs, however endorsements can tell you a lot about a manufacturer's products.
Are there any medical experts or professional bodies that vouch for the brand?
If not, reading lots of reviews will give you the information you need to judge the quality of their products.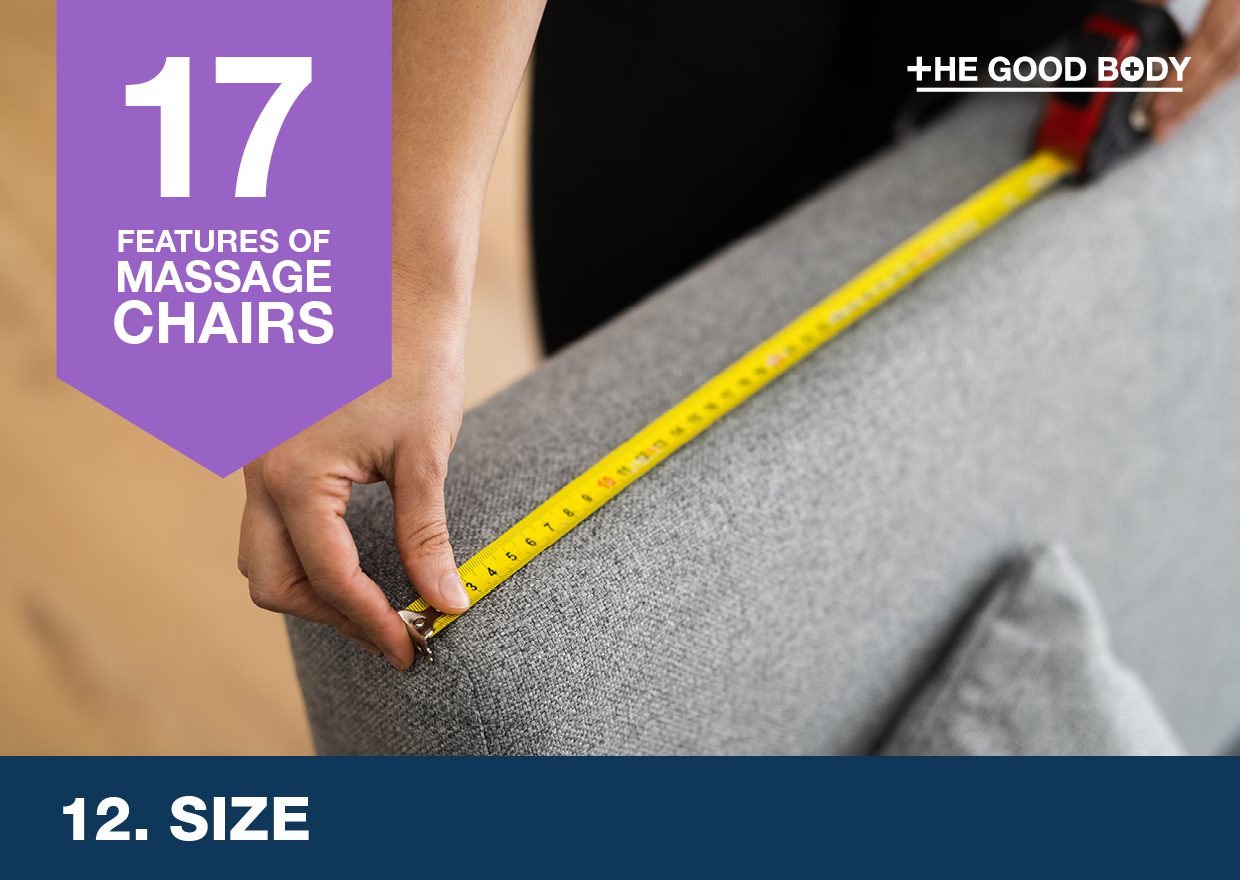 You likely already know where you're going to place your new piece of furniture.
Measure the space you have available before reviewing the dimensions.
Ensure you're looking at the dimensions when the chair is fully reclined so you're confident you're going to have the space you need.
Access to a plug will be important too, so you don't have any wires running across your room.
There are a number of space-saving models on the market, perfect for smaller homes, however they might not be ideal if you're a taller person.
Look closely at the Recommended Height Range quoted by the manufacturer to ensure that it's right for you.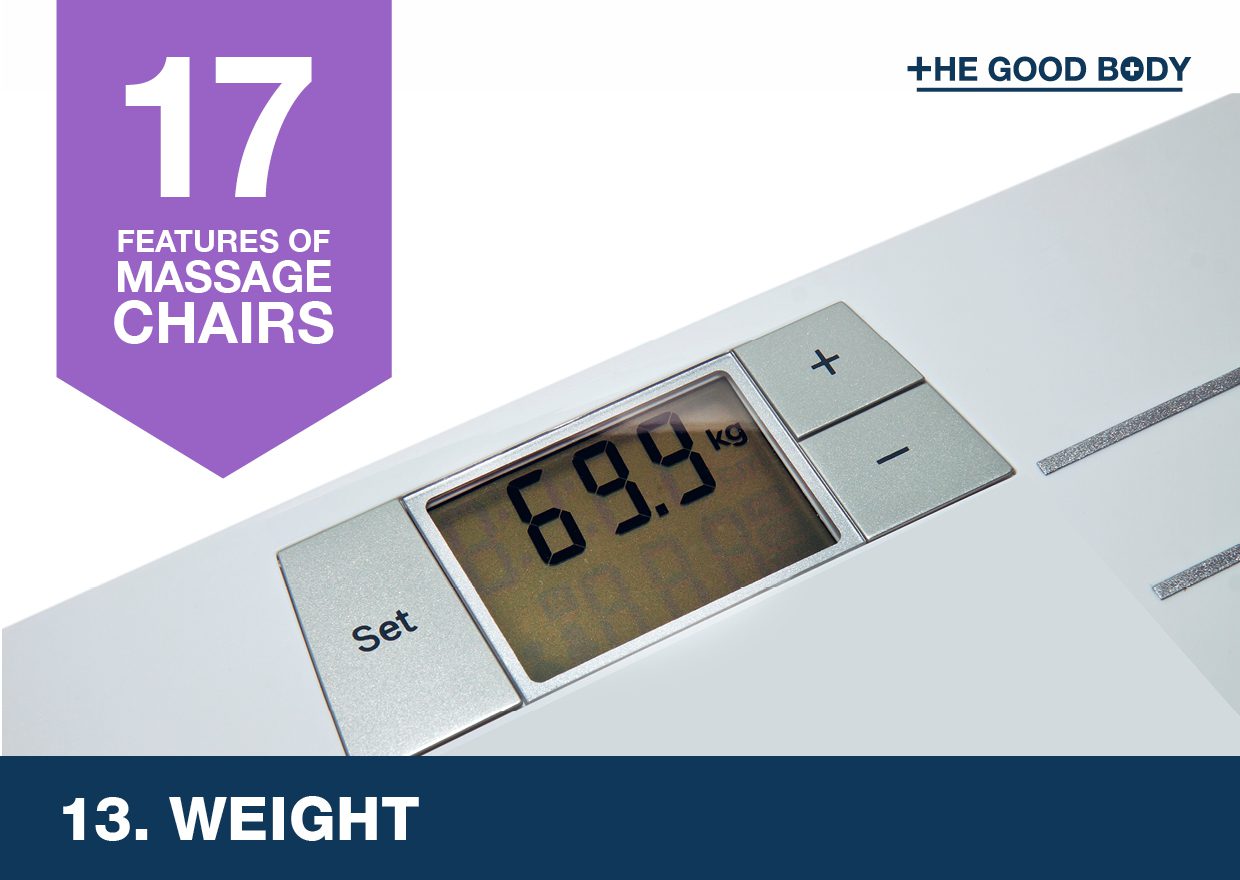 Weight for many might not be a serious consideration, as once in place in the home it won't be moved.
However if you have dreams of moving your chair from room to room then it might be something you want to think about.
Luckily certain models have built-in wheels to help you do exactly that.
Another aspect to the weight of the chair is the Maximum Weight Limit, which of course relates to the size of the user.
250-300lbs is the capacity for most chairs, however there are certain products specially designed for larger people that offer higher limits.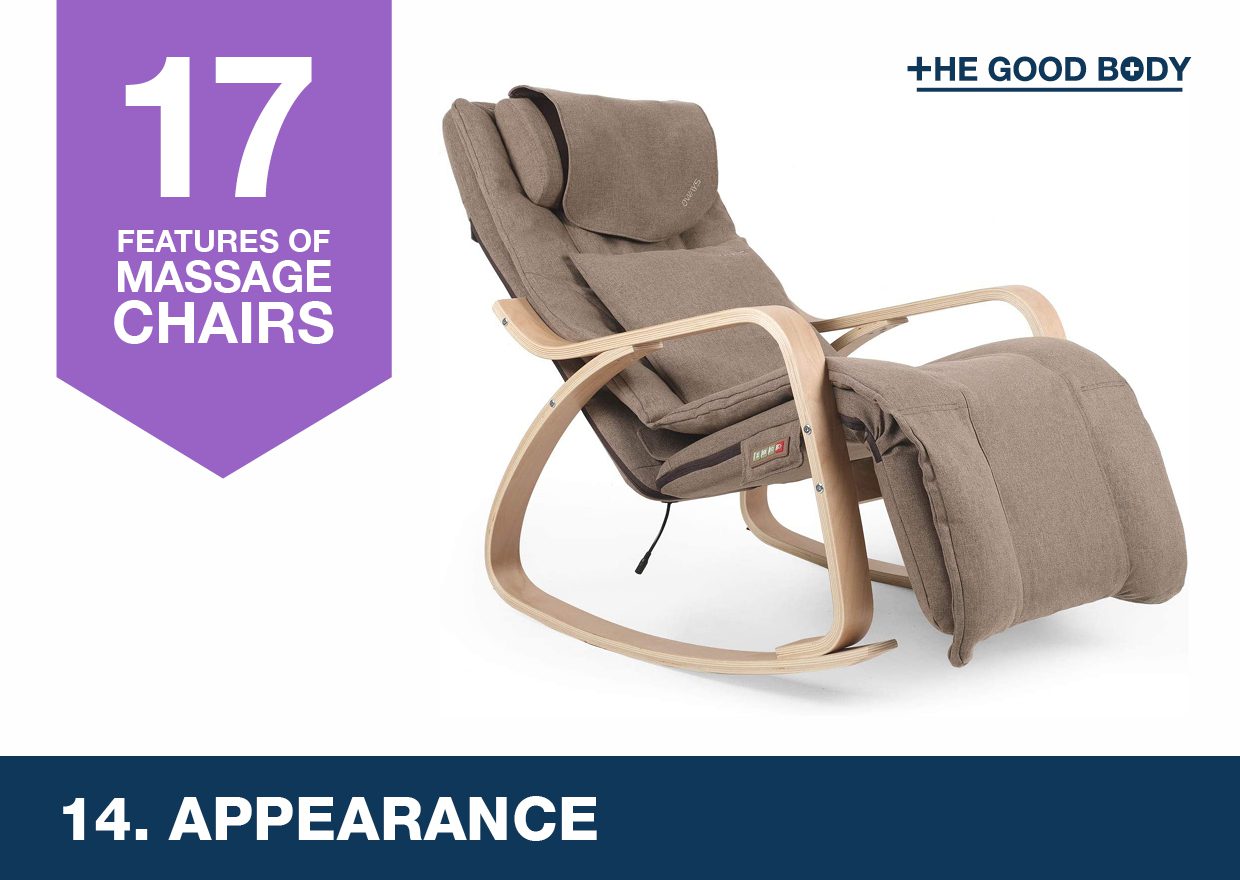 The way the chair looks is likely what's going to direct your search when you first start hunting for your new piece of furniture.
You want it to look good and fit seamlessly into your home!
Start searching and you'll see that many are black, leather and fairly bulky.
However as the market has expanded there are now a greater choice of colors available for you to choose from.
You'll also notice a number of recliners that are designed to look like a stylish armchair, yet they have secret massage nodes hidden inside.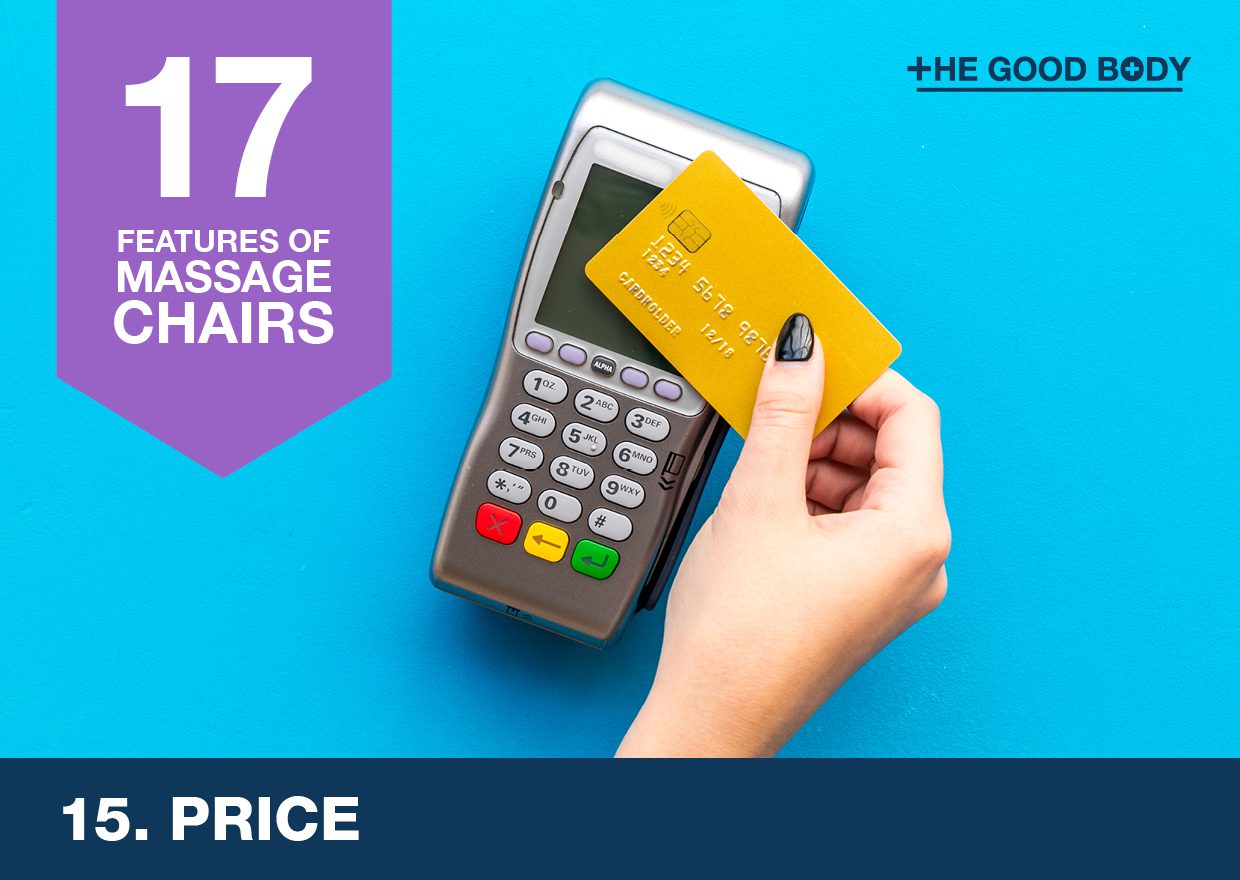 Massage chairs can range from a few hundred dollars up to £20,000 for a top of the line model.
We recommend starting by setting a budget, so you don't spend too much.
Once you have that budget in mind you can then assess the features and functions, deciding which are most important to you.
If you find you don't have the money you need, then a massage chair pad can be a reasonable alternative.
Fix the cushion to your favourite chair and it will deliver a massage using nodes in the pad.
You of course won't get the same experience, but you can still enjoy a satisfying treatment.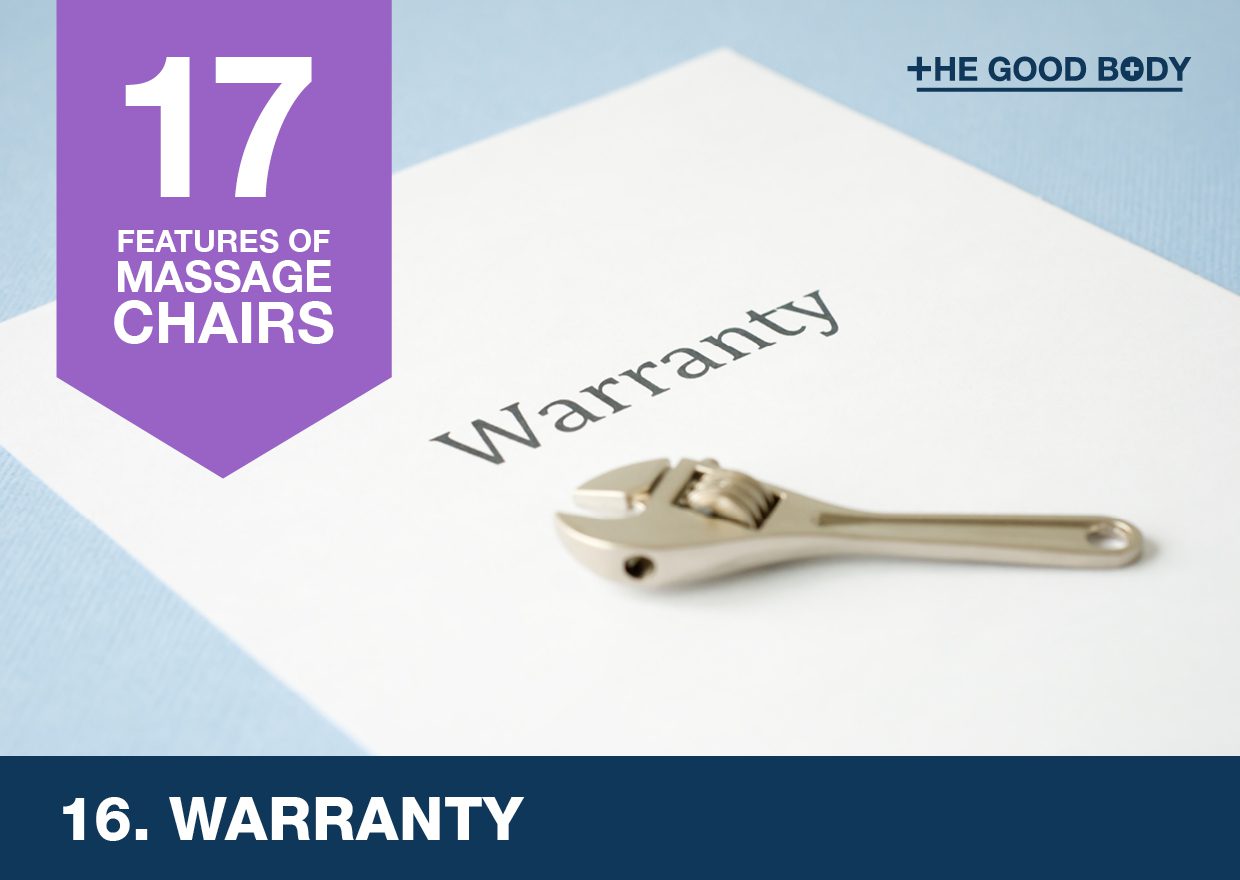 Warranties can vary between manufacturers so take the time to check the small print.
You generally get at least one year, but some manufacturers offer a three year warranty.
Seeing what's covered such as parts, labor and framework, can reassure you when you're making such a big investment.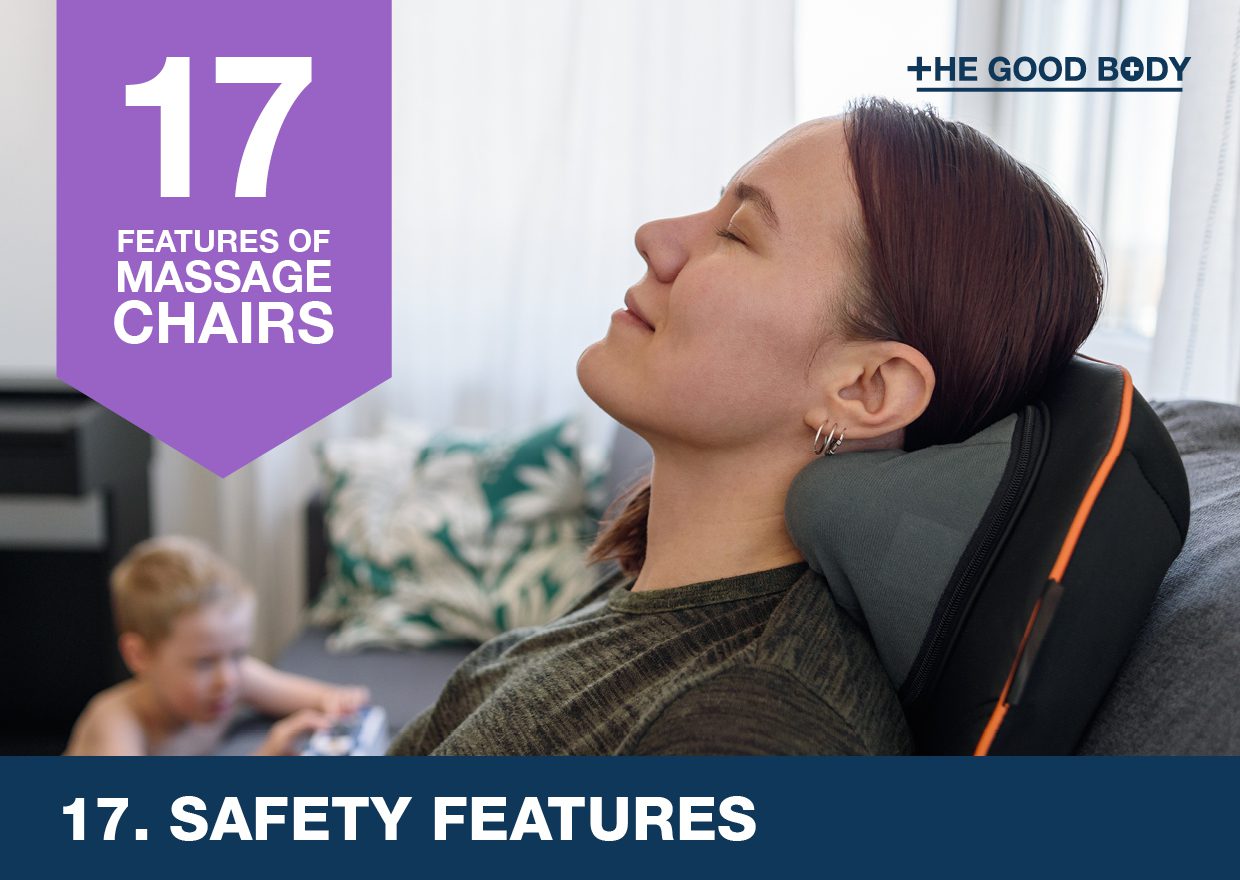 Features such as auto shutdown can help you use your new gadget safely.
Sitting back in a massage chair can be a deeply relaxing experience, so it will handily switch itself off if you fall into a deep sleep!
Find the Perfect Chair
Now you know what to look for, it's time to search for the perfect chair!
We've shortlisted 12 massage chairs, at a range of different price points, for you to explore.