Want to get fit and not sure where to start? Or are you a regular gym bunny and like to validate your long hours working out?
Either way, fitness is an important component to being healthy. Here we bring you 30 fitness facts to help you understand the benefits of exercise, and why everyone – male, female, young and old – should pencil in time to get moving.
Benefits of Exercise Facts
Exercise plays an integral role in keeping you happy and healthy. Here are just a few facts about the benefits of exercising: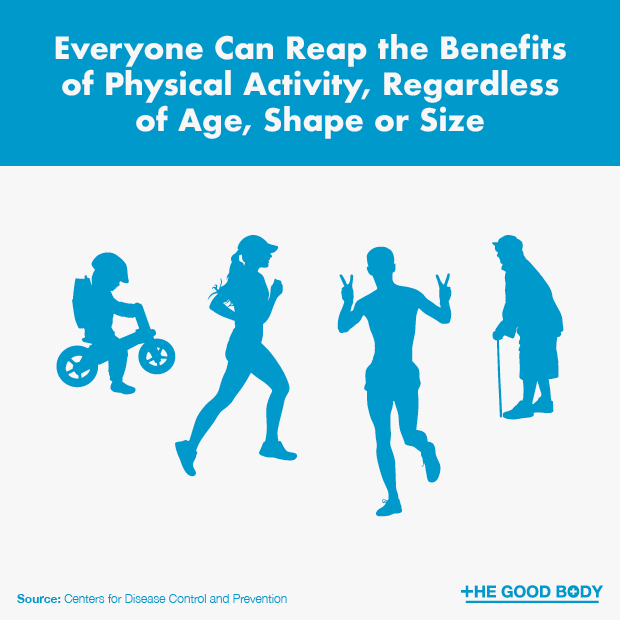 Ways to Keep Fit
Fitness does require exercise, but it doesn't have to take up too much of your time. We bring you some simple solutions to encourage you to keep fit:
Use the change of seasons to switch up your workout routine or form of exercise, especially if you dread those cold winter months.
Strength and Fitness
When most people think of strength, they picture big body builders.
However, adequate muscle strength is required to keep you moving and performing everyday tasks, and therefore is a fundamental aspect of general fitness.
However, on their own, core exercises won't completely eliminate fat.
Studies found that partaking in aerobic exercises, such as brisk walking, running and biking, for 20-40 minutes a day is helpful in reducing that pesky fat in your midsection.
Achieving Your Fitness Goals
Having fitness goals will help you stay on track and motivated to exercise regularly, keeping you fit and healthy!
Additionally, the study found that people who offered emotional support and encouragement to their partners were more likely to exercise than partners who only offered practical support, like never missing a session.
So find a friend and encourage each other to meet your fitness goals!
Research dates back to 1911, when cyclists were found to pedal faster while a band was playing music.
By increasing your heart rate through aerobic exercises you oxygenate the body to improve heart and brain health.
Strength training builds muscle mass, which in turn burns fat. Additionally, it's been proven to promote cognitive function.
In order to perform everyday activities with ease, flexibility is required. By stretching regularly, practicing yoga, or Pilates, you can prevent loss of mobility, decrease the chance of injury and improve your performance during exercise.
Fitness at All Ages
Fitness is a lifelong goal and objective, which should start in childhood and continue into the later years of life.
Battle of the Sexes
We all know that there are many differences between men and women. These differences also play out in physical composition and how bodies respond to exercise.
A study found that couples partaking in exercise together boosted the quality of their relationship. Working out together combines 'us time' with exercise to slot into your busy schedule.