Instagram is full of fitness models, influencers and amateurs showing off their toned physiques!
But who should you follow if you're looking for motivation and trusted advice about exercise and nutrition?
Below we've compiled a list of 10 of the best fitness instagram accounts and influencers: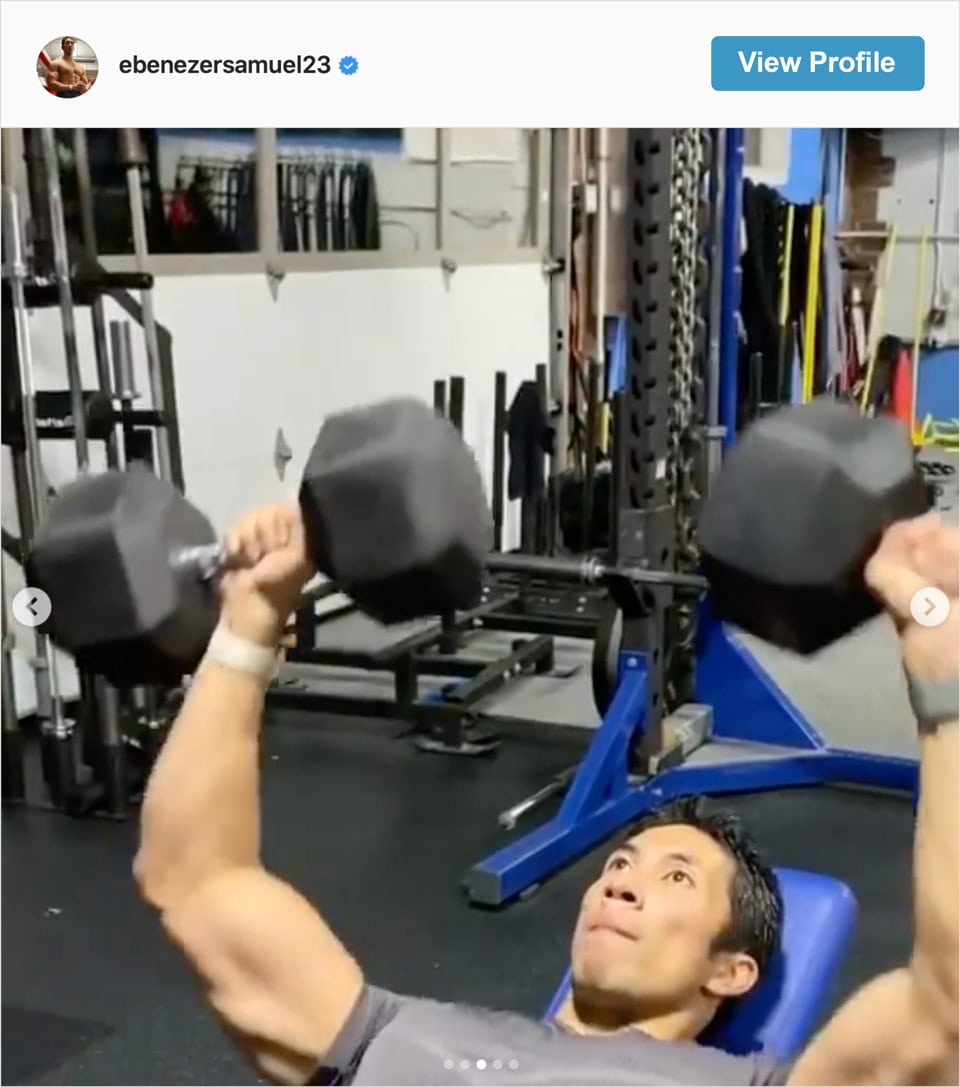 As Fitness Director at Men's Health magazine, Ebenezer Samuel is an inspiring fitness influencer to follow, particularly if you're looking to build muscle.
His feed is filled with different routines to crush your core and blast your abs!
Passionate about weight training and HIIT conditioning, Ebenezer also practices yoga, proving that it isn't just beneficial for women.
You'll find lots of amateur fitness accounts on Instagram, but Ebenezer definitely doesn't fall into this category.
He's a certified trainer with over 10 years of experience, logging training time with NFL and track athletes.
Followers: 332,000+
Follow: https://www.instagram.com/ebenezersamuel23/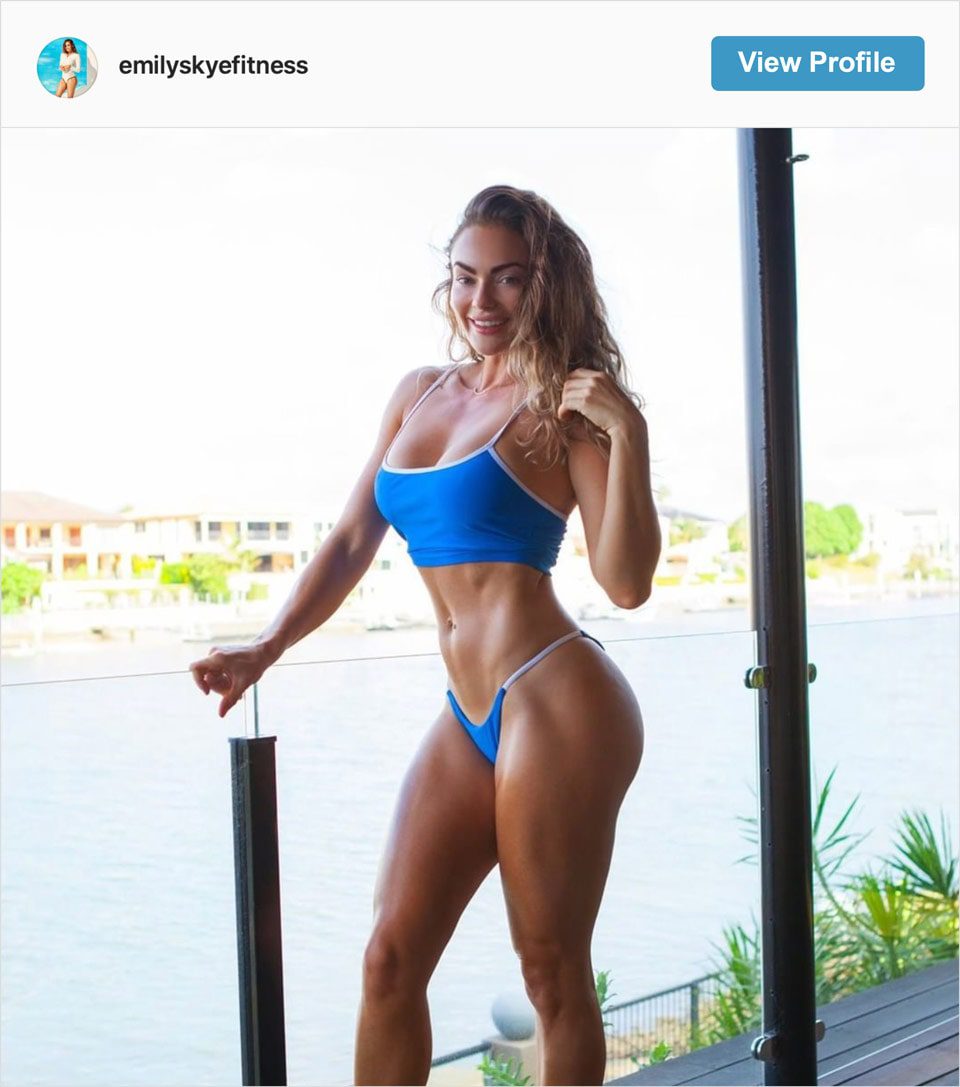 If you want to follow someone that makes fitness completely accessible then it has to be Emily Skye.
With 400,000 followers, she shares no-nonsense workouts that even complete beginners can enjoy.
After becoming a mother she is also passionate about delivering fitness content for pregnant and postpartum women.
Based in Australia, she formerly worked as a model before realizing that she'd developed some unhealthy lifestyle habits that she wanted to overcome.
Now she has her own fitness brand and app, that includes recipes and workouts to help you reach your goals.
Followers: 392,000+
Follow: https://www.instagram.com/emilyskyefitness/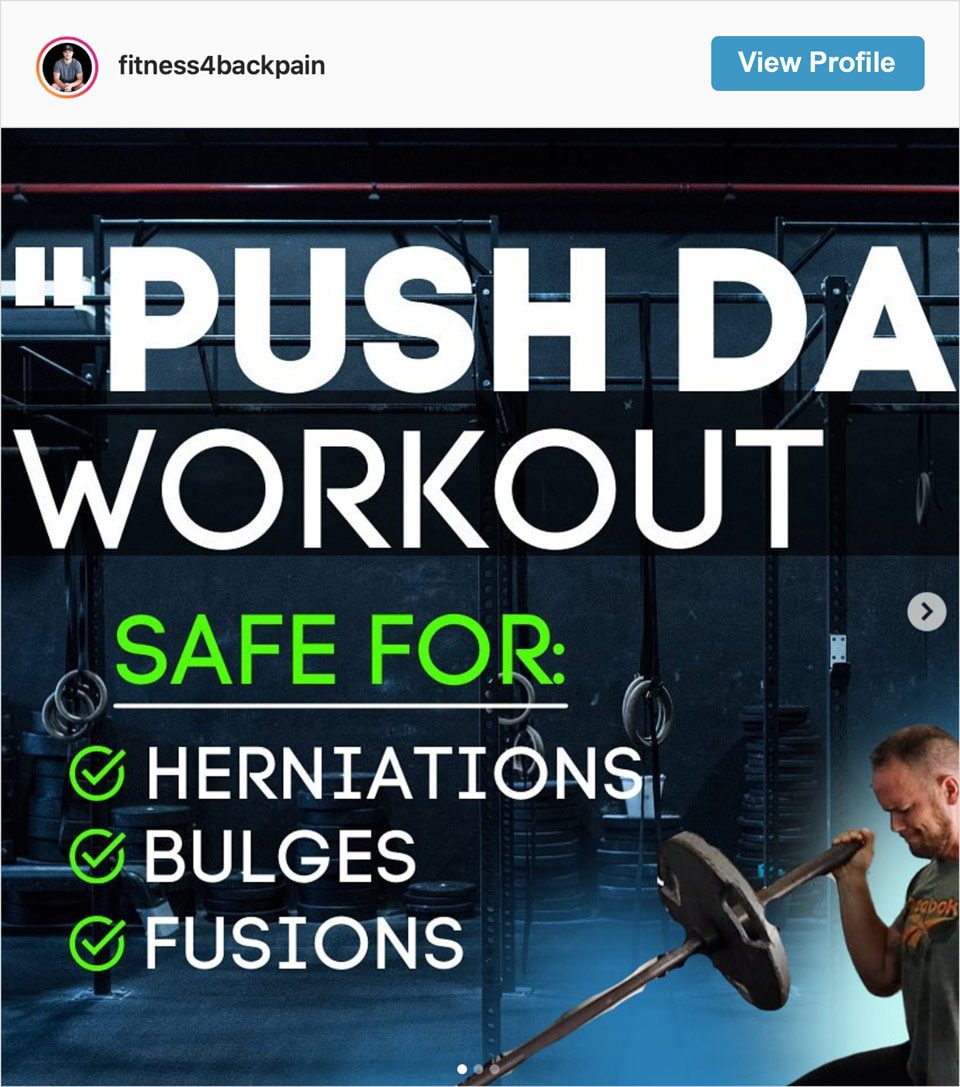 If you're one of the millions of people living with chronic back pain, working out can be difficult.
You know it's a great form of pain relief, but it's challenging and even a little daunting when you're struggling.
Explore Fitness 4 Back Pain's feed and you'll discover lots of ways to work out safely and effectively.
The account is run by William Richards who became a chronic pain relief coach after receiving a ruptured and degenerative disc diagnosis.
He wanted to help people find ways to still enjoy fitness without exacerbating their condition.
Followers: 4,500+
Follow: https://www.instagram.com/fitness4backpain/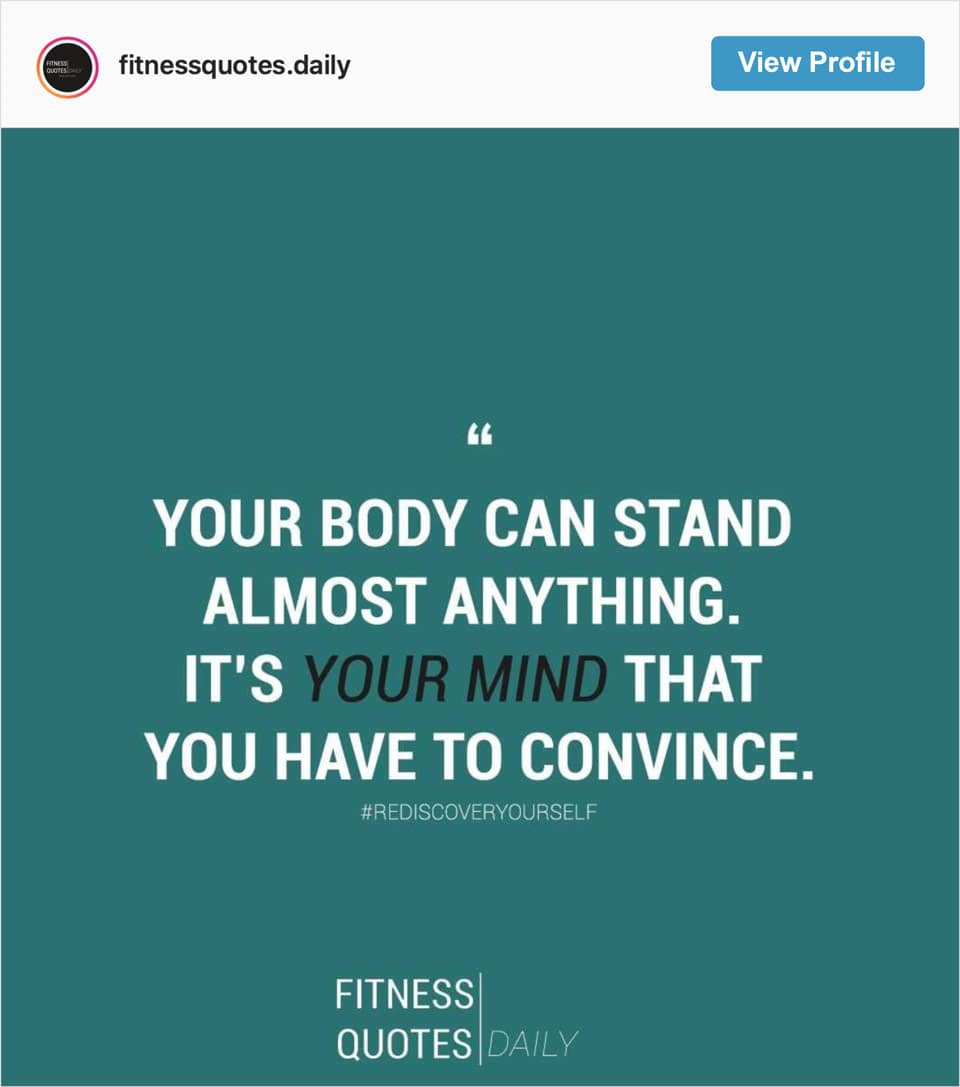 Finding inspiring fitness accounts and influencers to follow on Instagram doesn't have to mean a feed full of toned bodies lifting weights.
Fitness Quotes Daily is a great page as it does exactly what the name suggests — shares motivational fitness quotes every day!
Land on their page and you'll quickly get lost in the inspiring content.
They also take the time to shine the spotlight on other pages with their Influencer Appreciation posts, so you can discover even more inspiring people.
Followers: 24,900+
Follow: https://www.instagram.com/fitnessquotes.daily/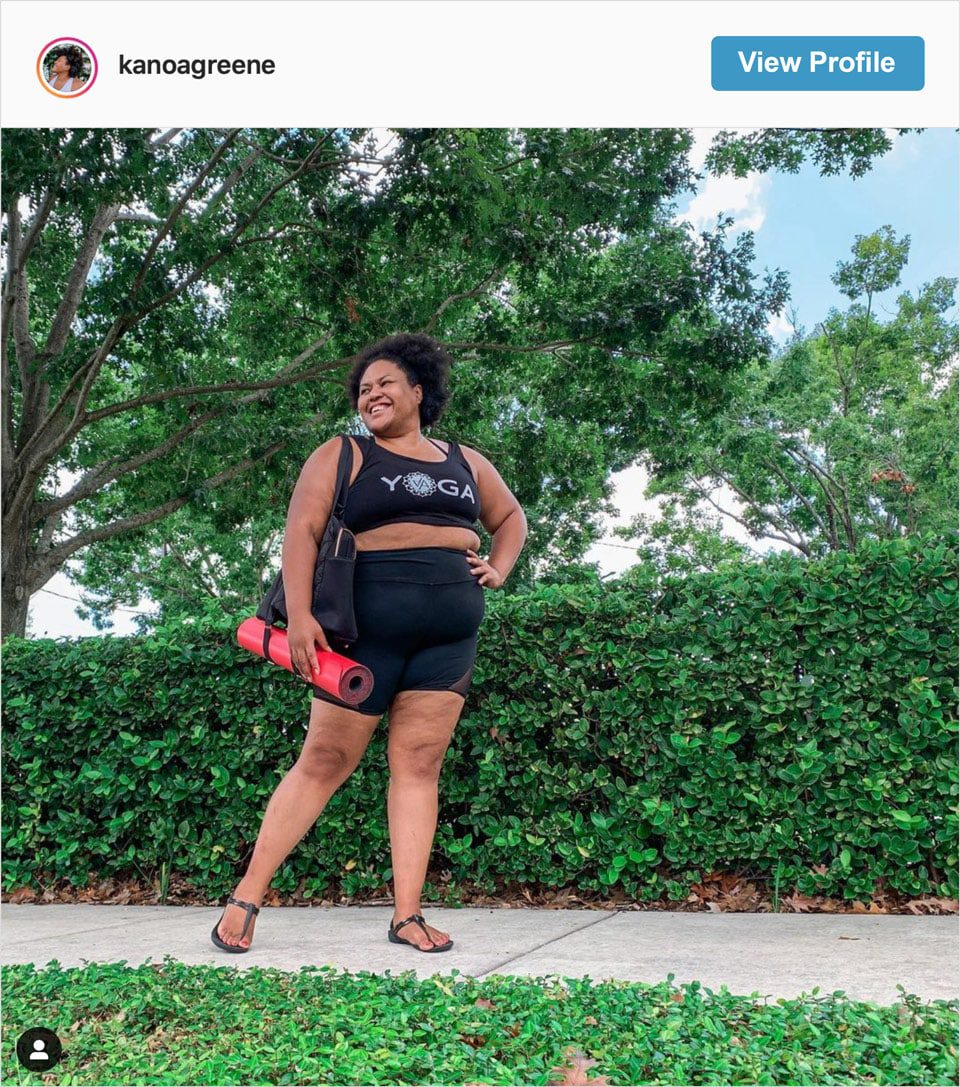 If you're a plus-sized person then some of the most popular fitness accounts on Instagram might feel a little alienating.
Often they present one image of fitness that might not feel representative.
Kanoa Greene is a native Hawaiian who is keen to tell everyone that keeping fit isn't just about losing weight.
She runs Plus-Size Adventure Retreats and demonstrates that strong and fit bodies come in all sizes.
Follow her on Instagram and you'll get so much instructional content that is bursting with energy and positivity!
Followers: 27,700+
Follow: https://www.instagram.com/kanoagreene/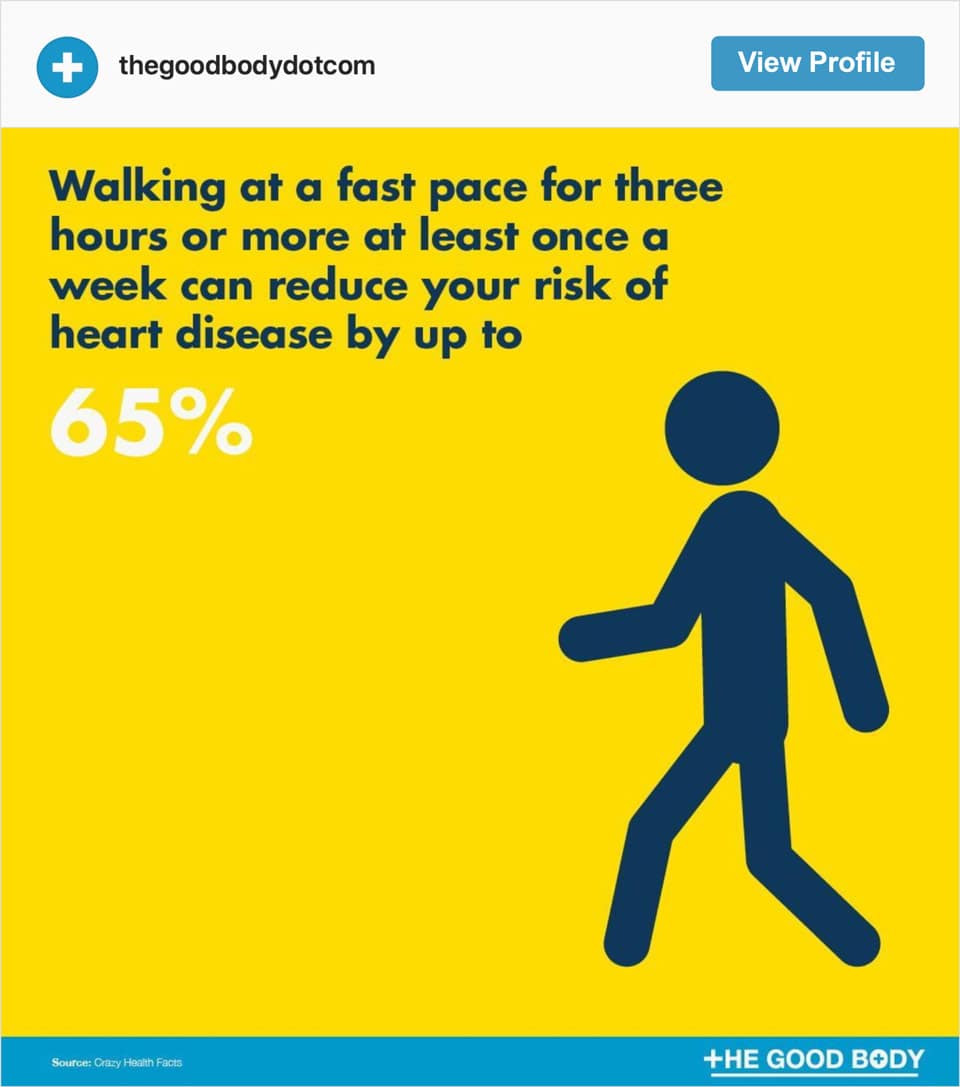 Not only will you be inspired by following The Good Body, you'll also learn a thing or two!
We share content covering fitness from so many different angles, as well as fascinating facts that might surprise you.
The Good Body is a trusted source that delivers well-researched articles to over 120,000 monthly visitors.
Take a look at our feed and you'll also find a number of impartial product recommendations to help boost your workout!
Watch reels of quotes motivating you to smash your fitness goals or learn more about foods that help you sleep.
We're just getting started on Instagram, so come and join our community!
Followers: Just getting started!
Follow: https://www.instagram.com/thegoodbodydotcom/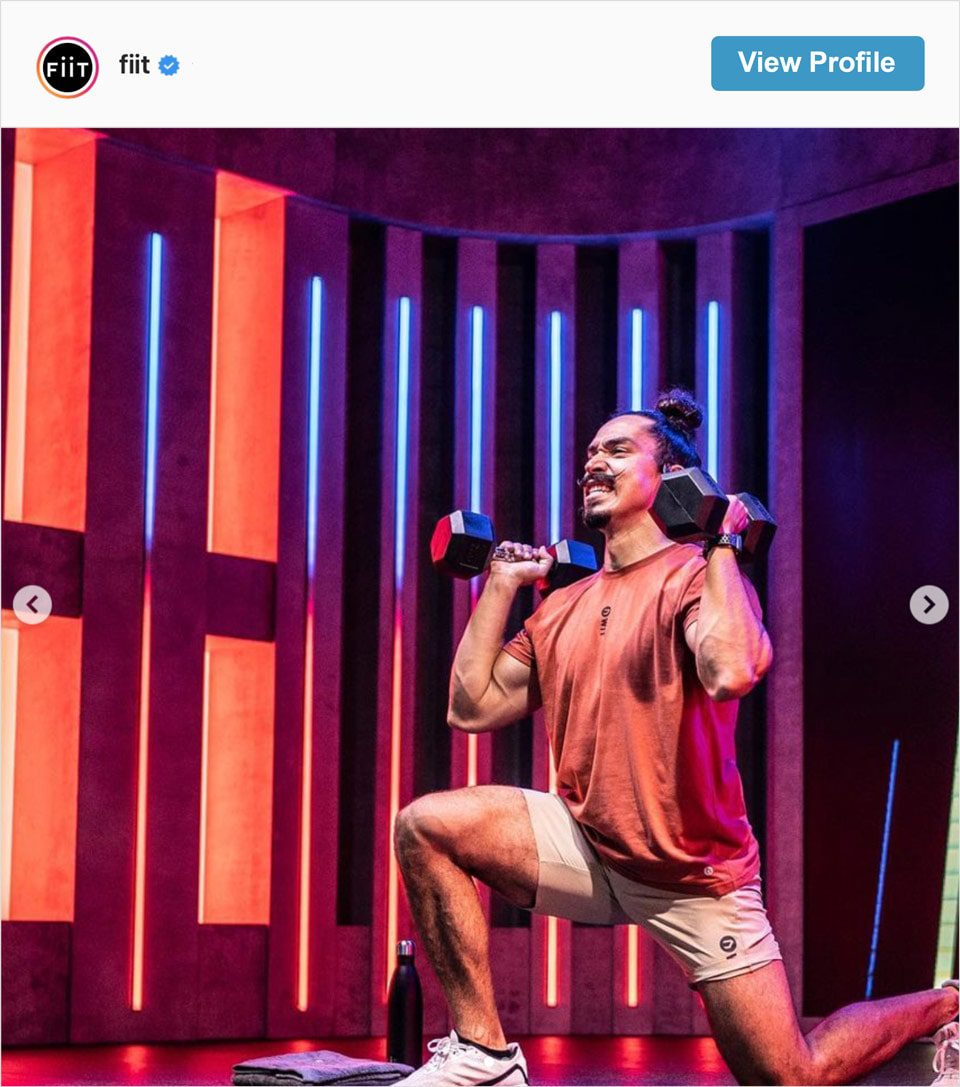 FiiT is the UK's top rated fitness app and has recently launched in the US.
Within the app you'll find a range of different bitesize workouts that are ideal when you need a bit of fitness inspiration.
It's varied with instructors at all levels and with many specialisms ideal for your at home workout.
Join FiiT over on Instagram and you get a little flavor of the app!
They're big fans of IGTV, so if you need a quick 10 minute ab workout they'll help get you moving.
Every workout is dynamic and exciting, so it's sure to give you the boost you need.
Followers: 128,000+
Follow: https://www.instagram.com/fiit/
Another colorful corner of Instagram is Judine St. Gerard's page.
As a professional athlete and fitness coach, she is passionate about helping people find "their own version of fit".
She recognizes that not everyone is aiming for rock hard abs or trying to smash a PB.
For some it's about finding ways to stay active while living with a long term illness or boost their mood when feeling low.
On her feed you'll find delicious and nutritious meals mixed with intense workouts focused on building core strength.
She really is a powerhouse fitness guru that will keep you smiling and help your fitness goals stay on track.
Followers: 18,100+
Follow: https://www.instagram.com/itsjudinesaintg/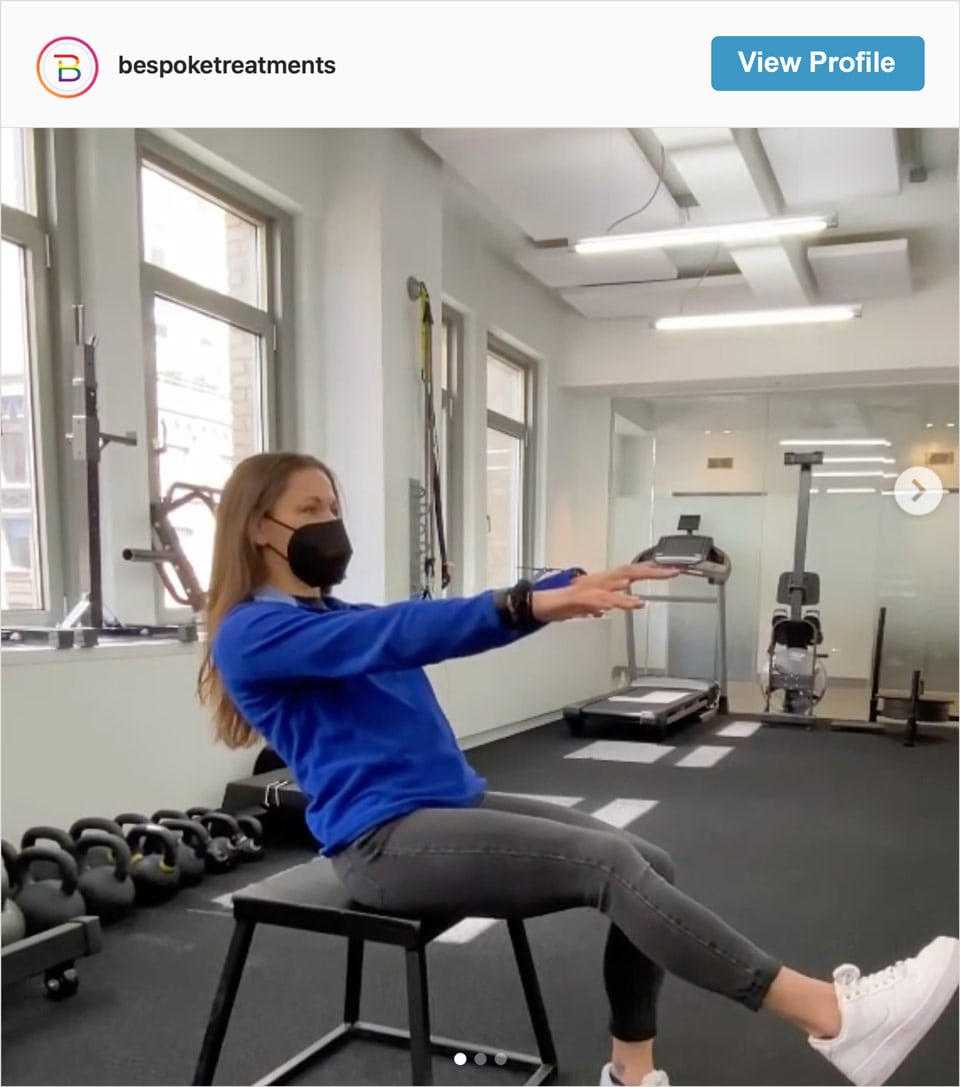 When you're into fitness then you know that injuries can really hold you back.
Follow Bespoke Treatments and you'll get handy little recovery tips appearing in your feed among the pulsing workouts!
Learn more about how to treat your knee injury or improve your shoulder mobility with clear and informative reels.
Led by a team of Physical Therapists, Bespoke Treatments have centers in New York, San Diego and Seattle.
Don't worry if you live further afield, as they also offer telehealth appointments.
Followers: 35,100+
Follow: https://www.instagram.com/bespoketreatments/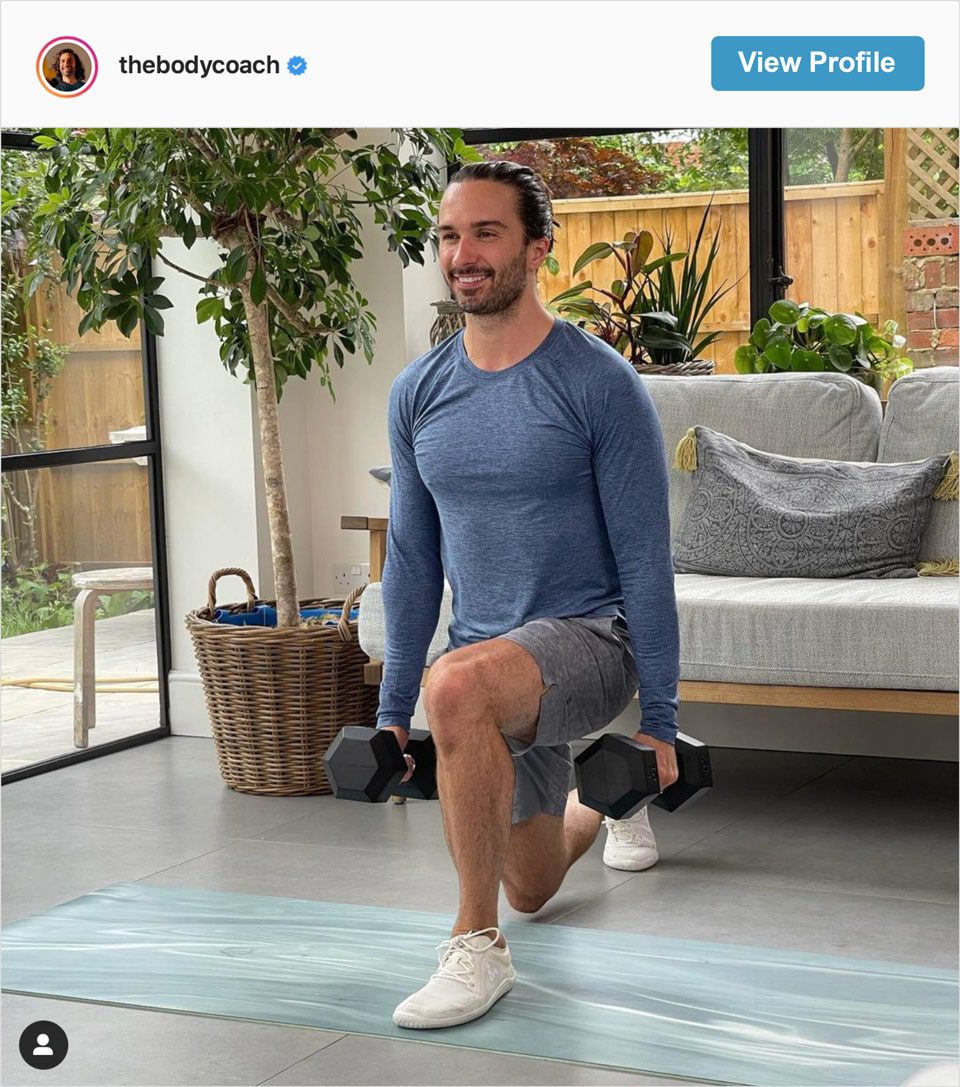 Joe Wicks, otherwise known as The Body Coach, built a huge following through his #Leanin15 recipes and high intensity workouts.
Based in the UK, he still shares great recipes that are easy to follow and workouts you can practice at home without any equipment.
You'll get nothing but positivity when you start following him on Instagram.
Though he's obviously a fitness fanatic, he does share content for older people, kids and those who might be struggling with mobility.
He's a super active Instagram user too, so that fitness content will just keep on coming!
Followers: 4,400,000+
Follow: https://www.instagram.com/thebodycoach/