Positive Fitness Affirmations
Be inspired by our list of positive fitness affirmations that are sure to get you moving: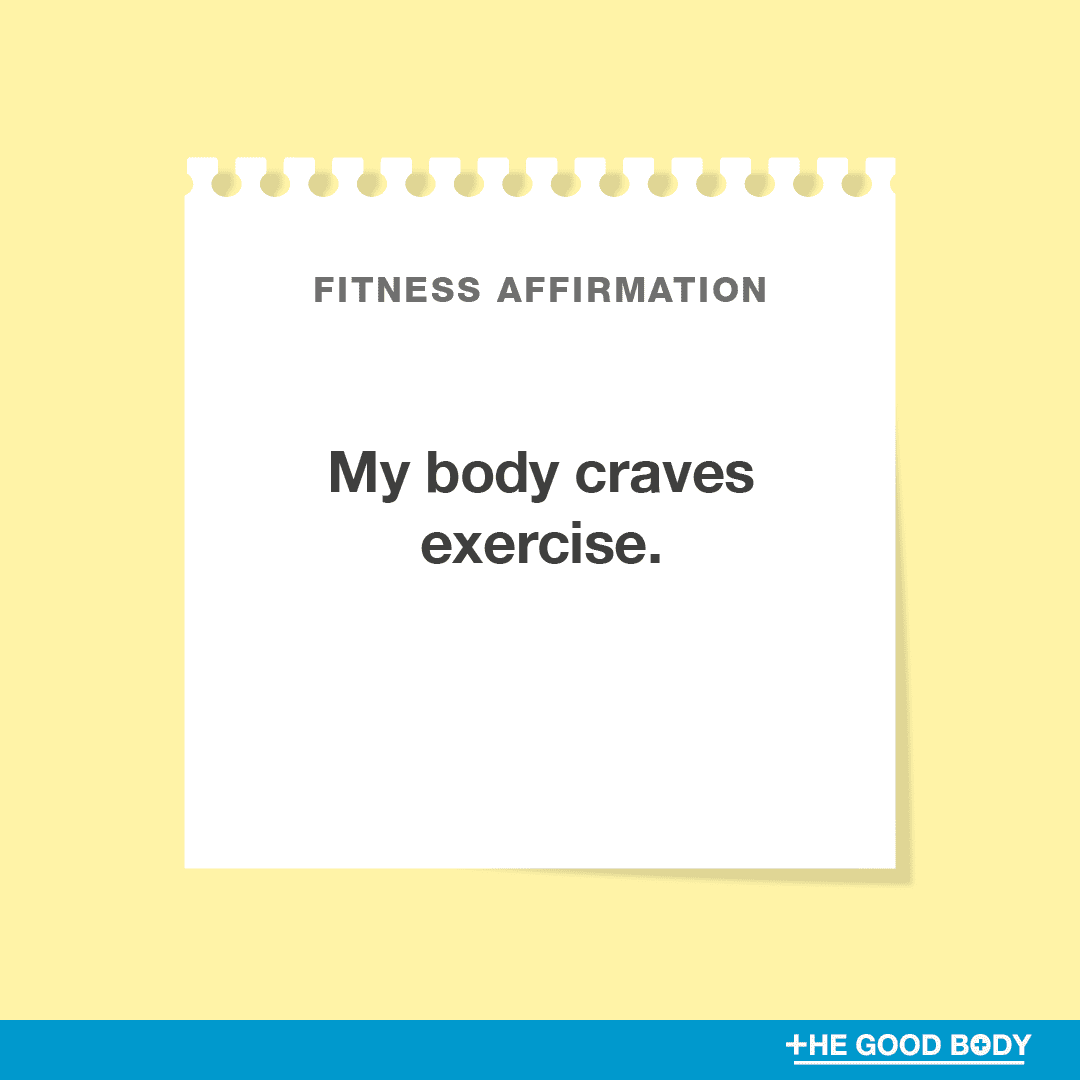 1. My body craves exercise.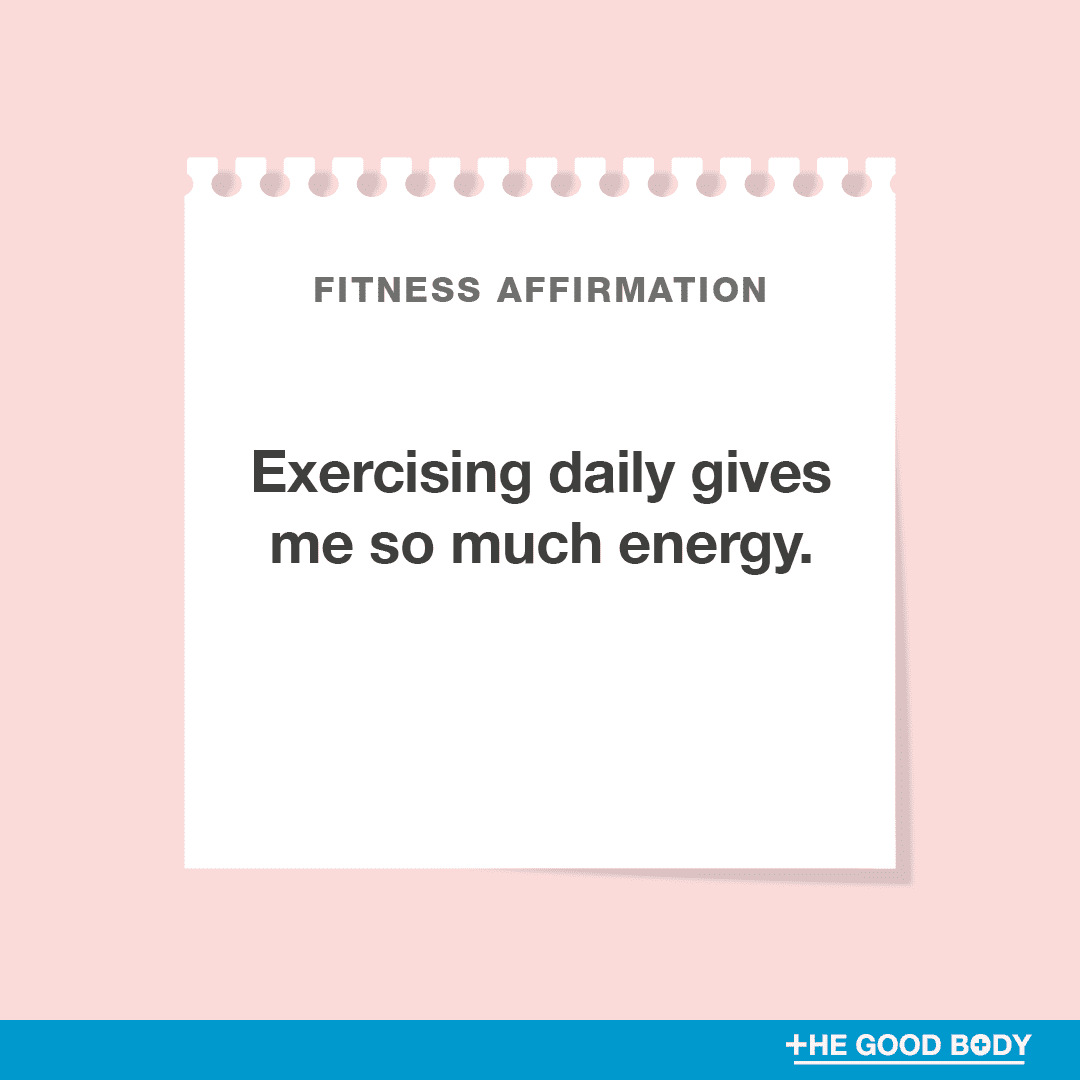 2. Exercising daily gives me so much energy.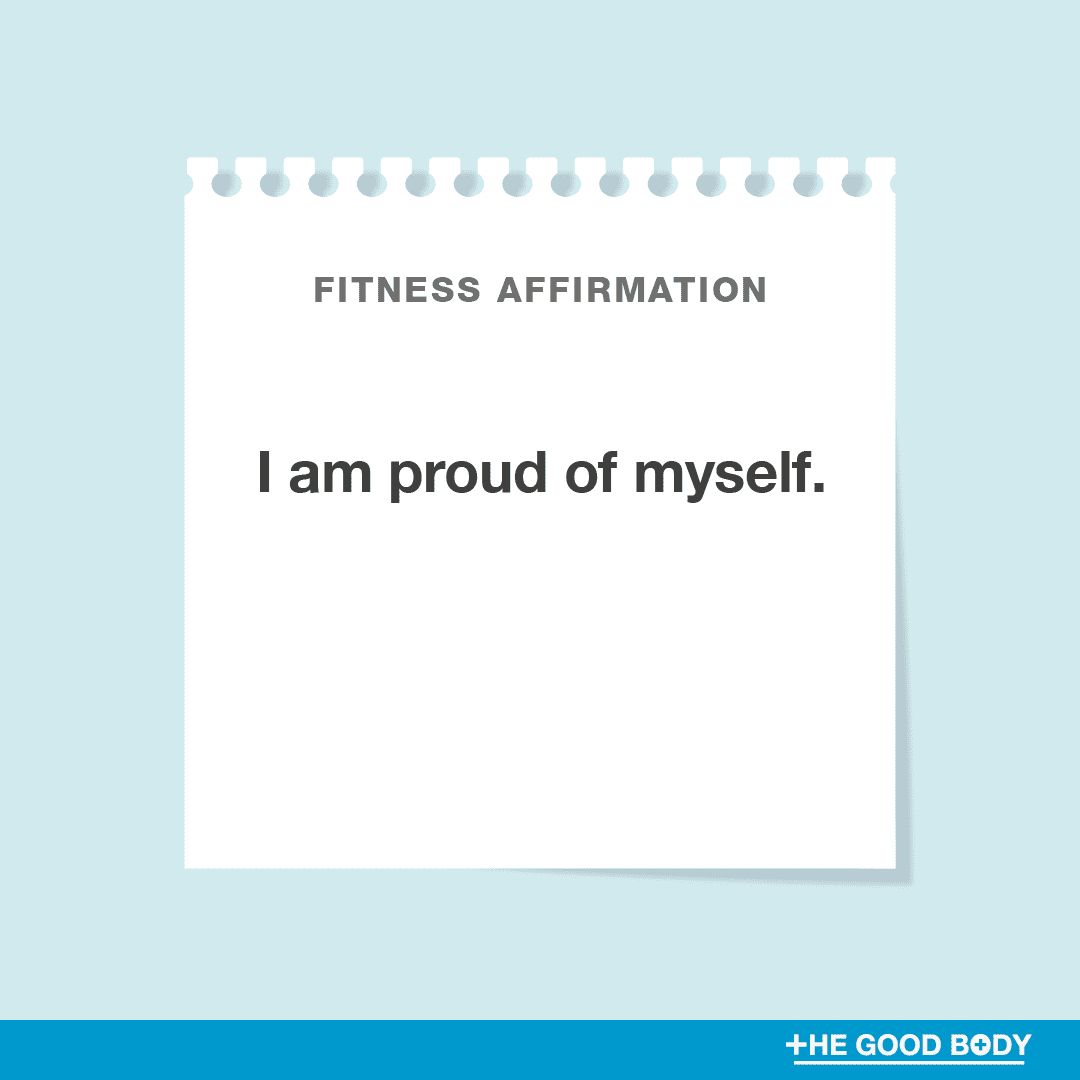 3. I am proud of myself.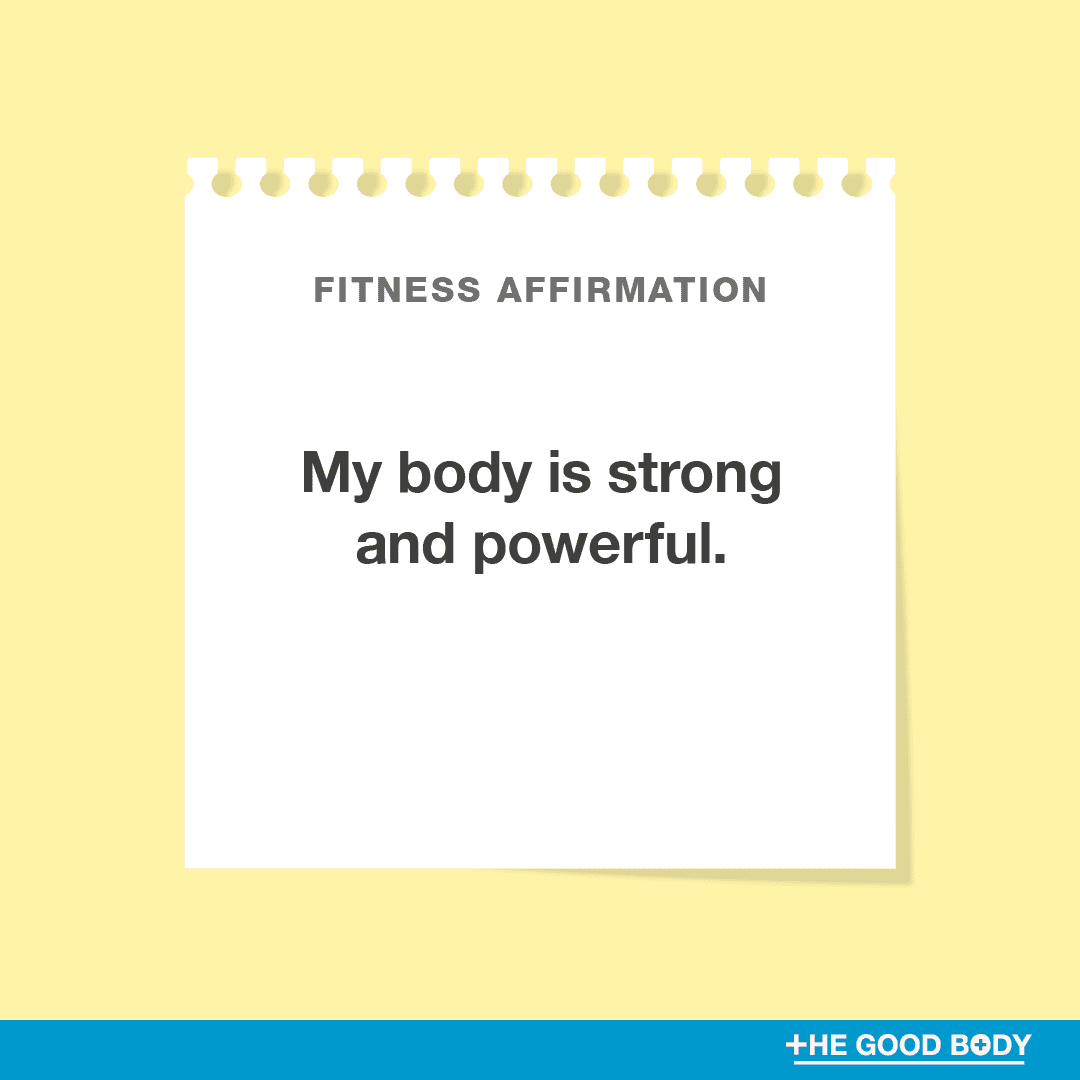 4. My body is strong and powerful.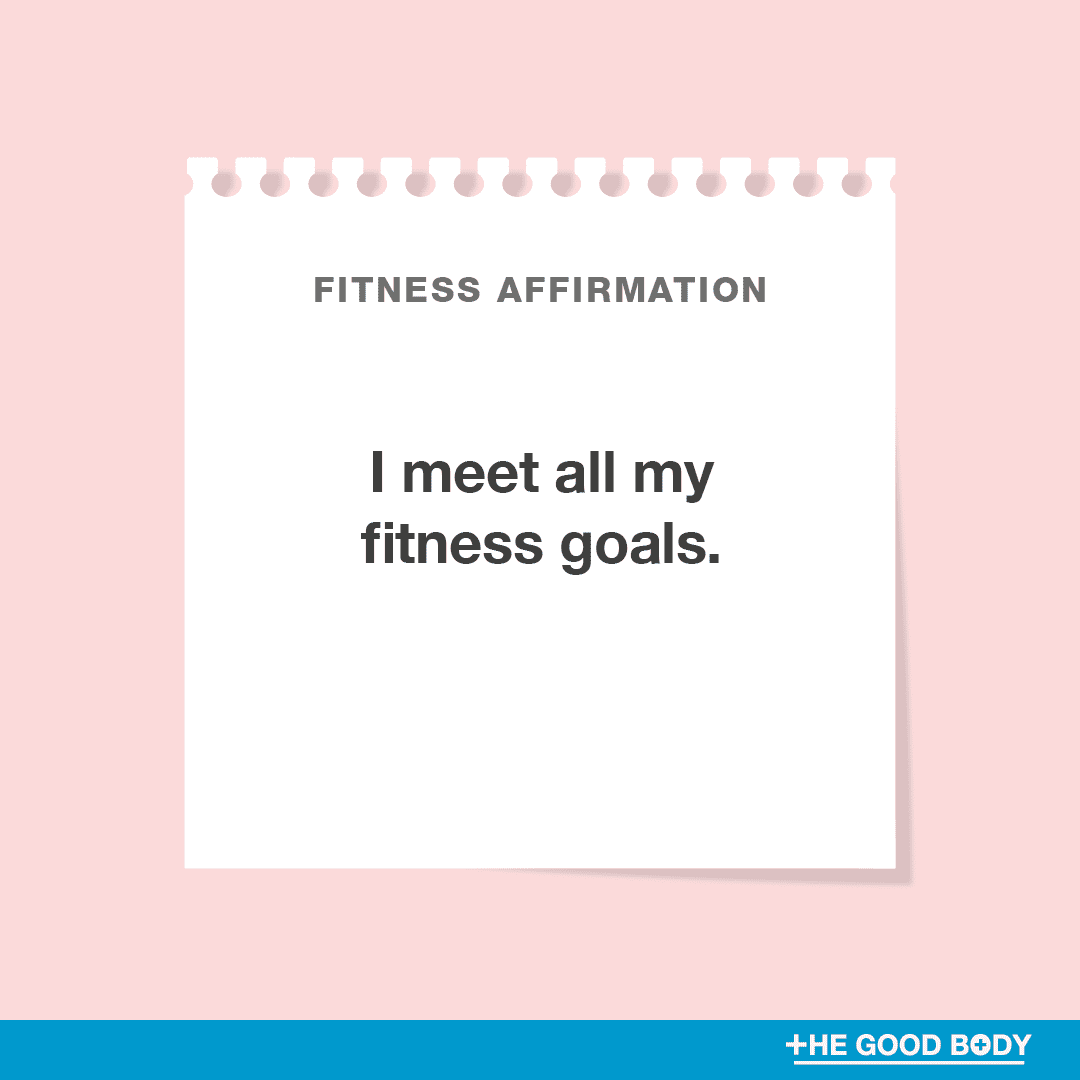 5. I meet all my fitness goals.
Motivating yourself to work out can be challenging when life is busy.
There are a number of different things you can try, including establishing a routine, adding variety and following inspiring people online.
Tracking your progress is also an effective technique, so why not invest in a fitness journal?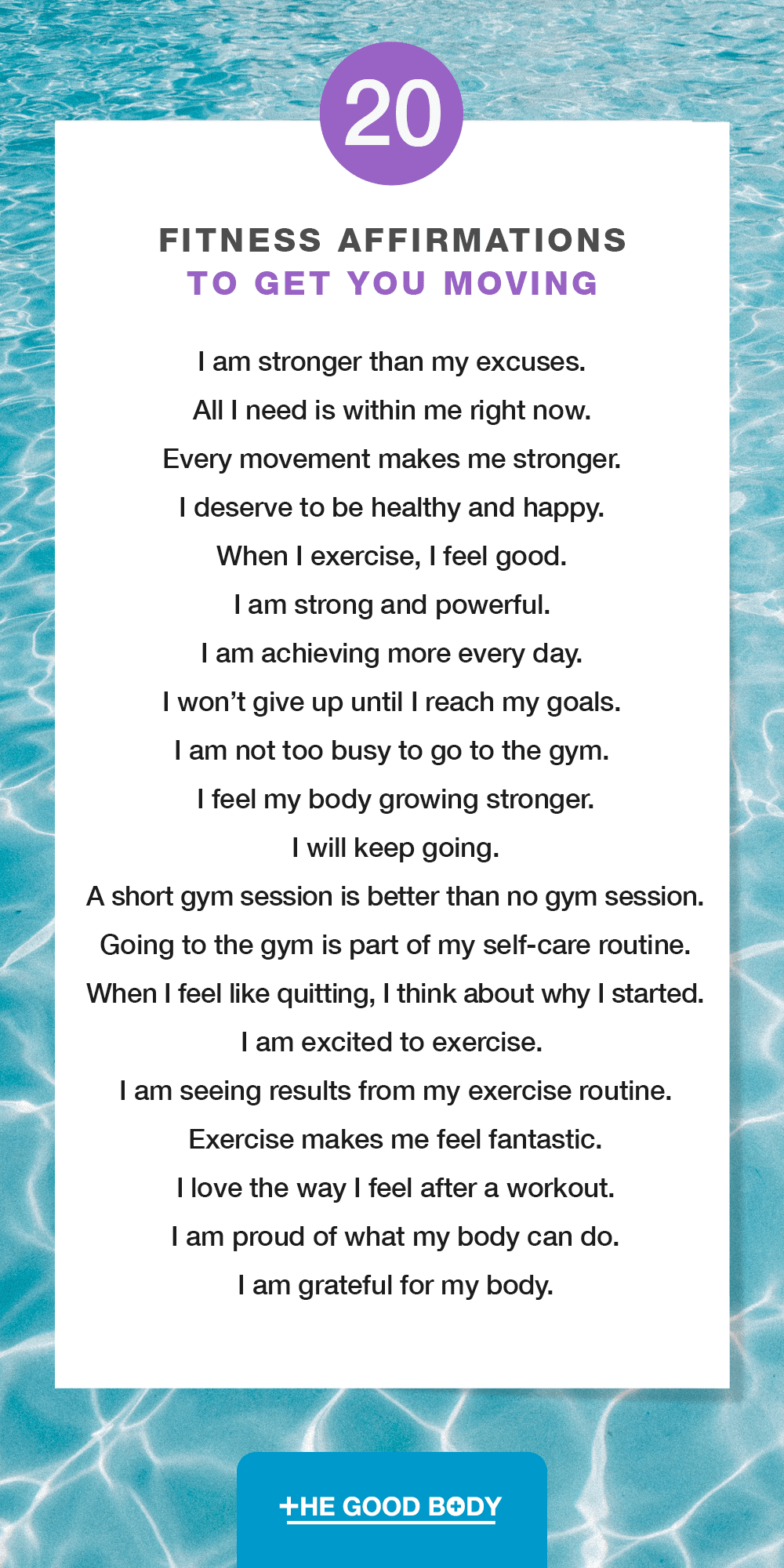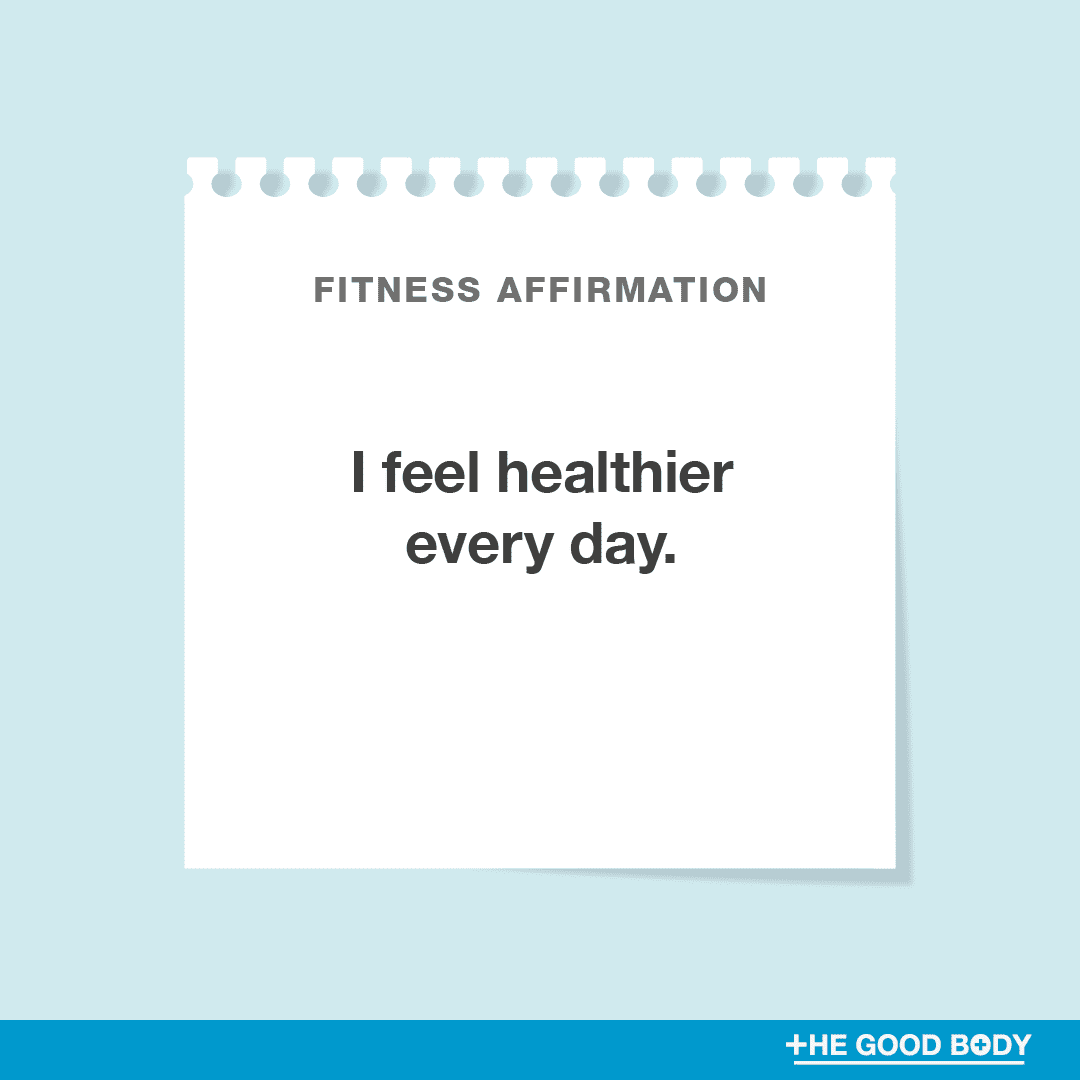 6. I feel healthier every day.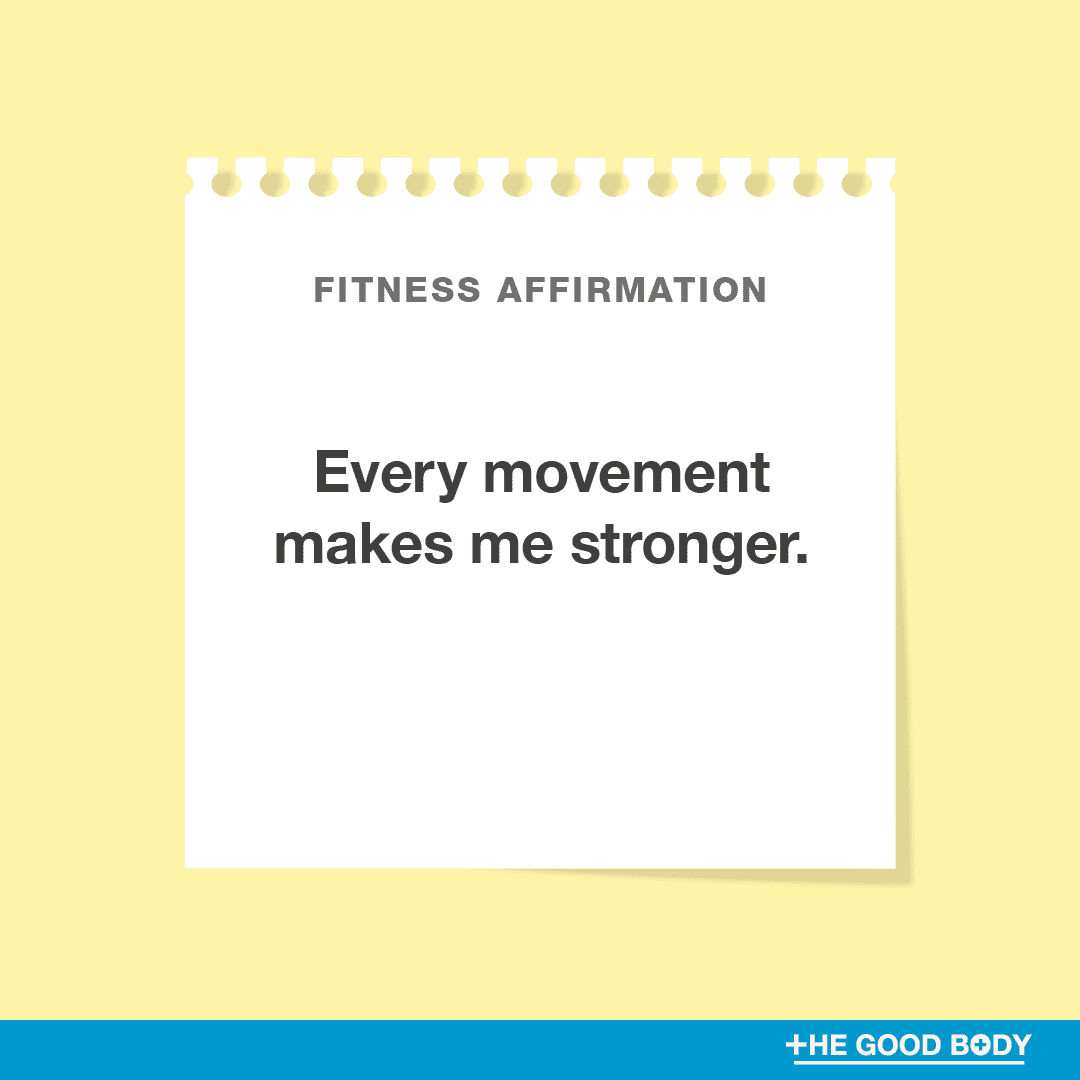 7. Every movement makes me stronger.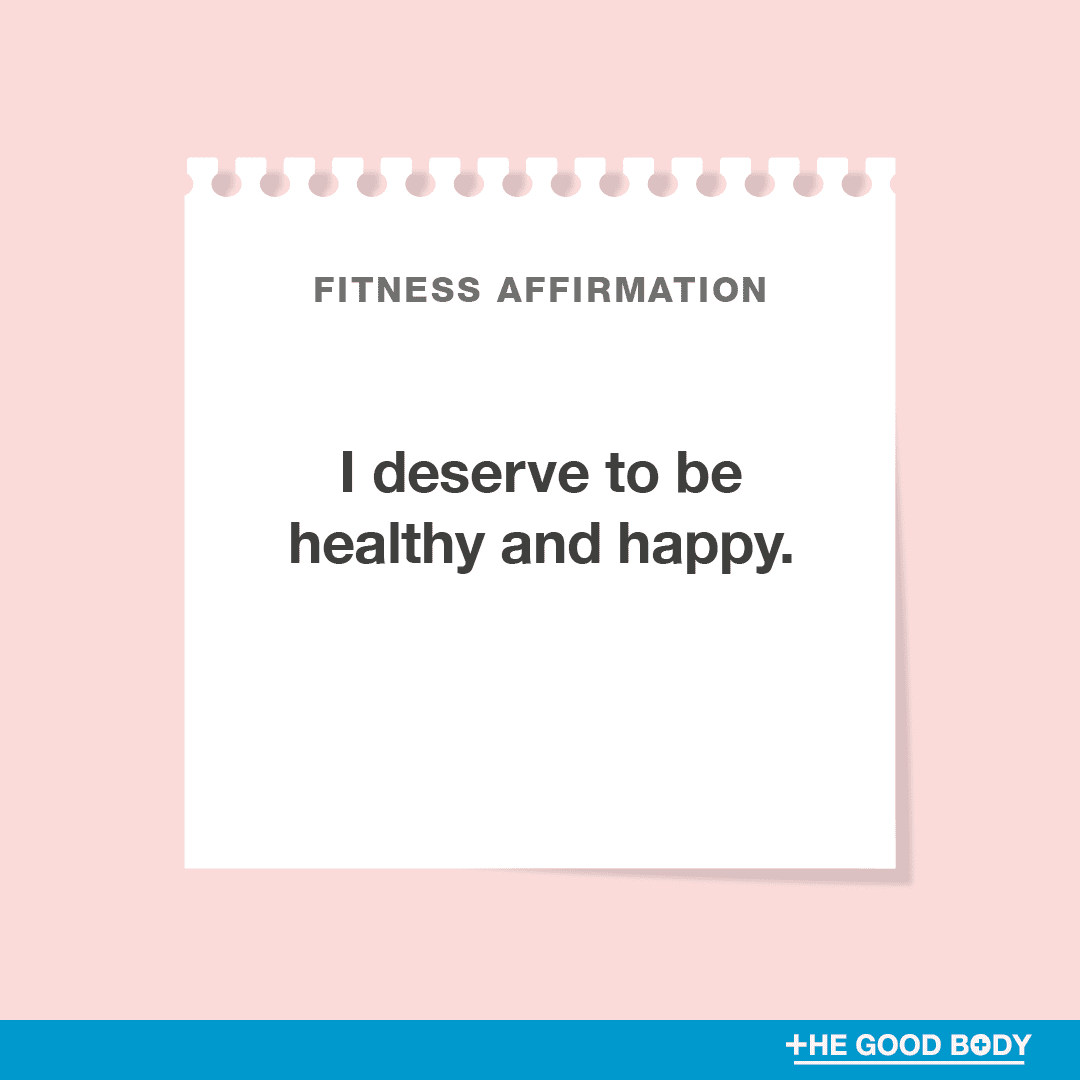 8. I deserve to be healthy and happy.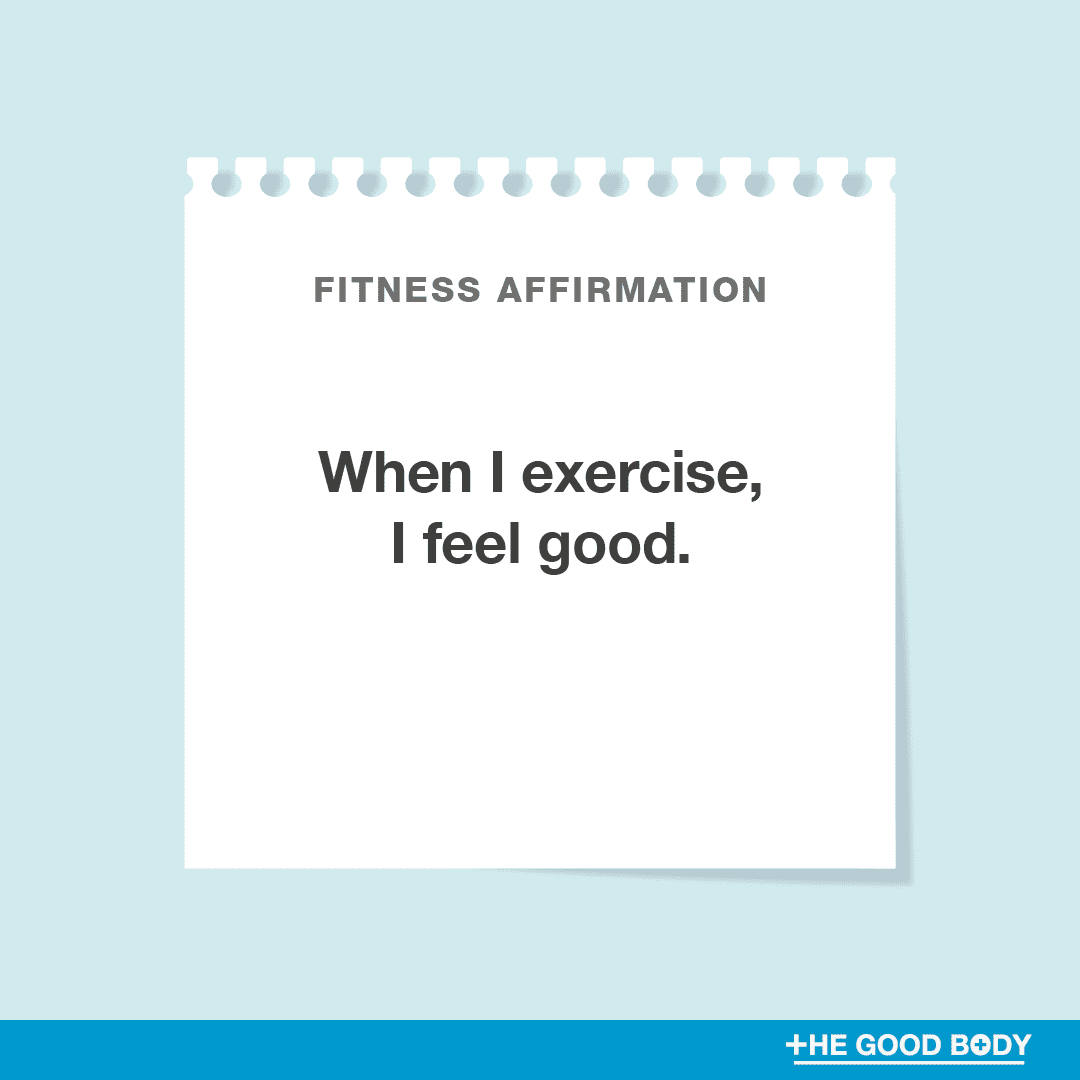 9. When I exercise, I feel good.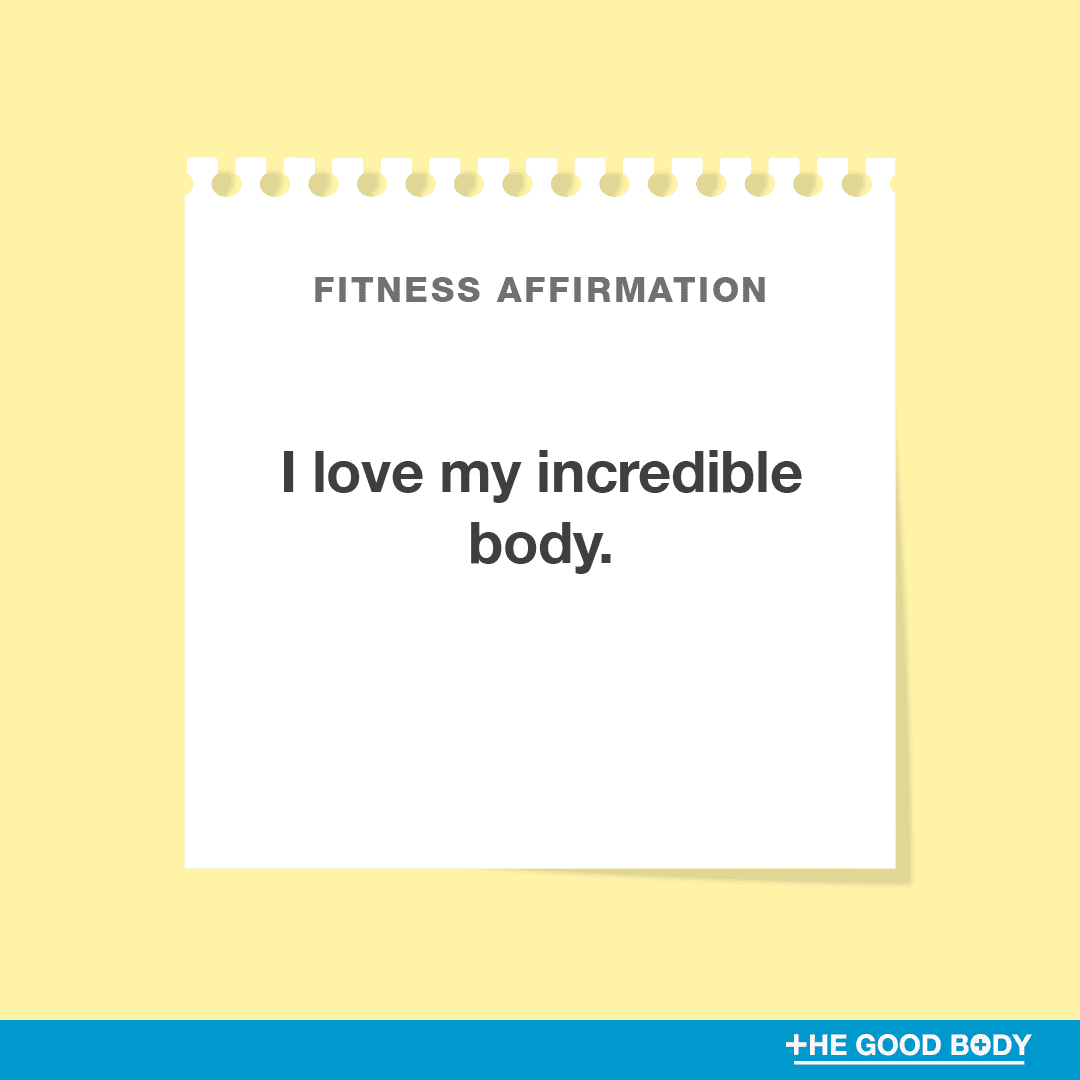 10. I love my incredible body.
Motivational Fitness Affirmations
Need the right words to get yourself moving?
Read the motivational fitness affirmations below and pick the one the best reflects your goals: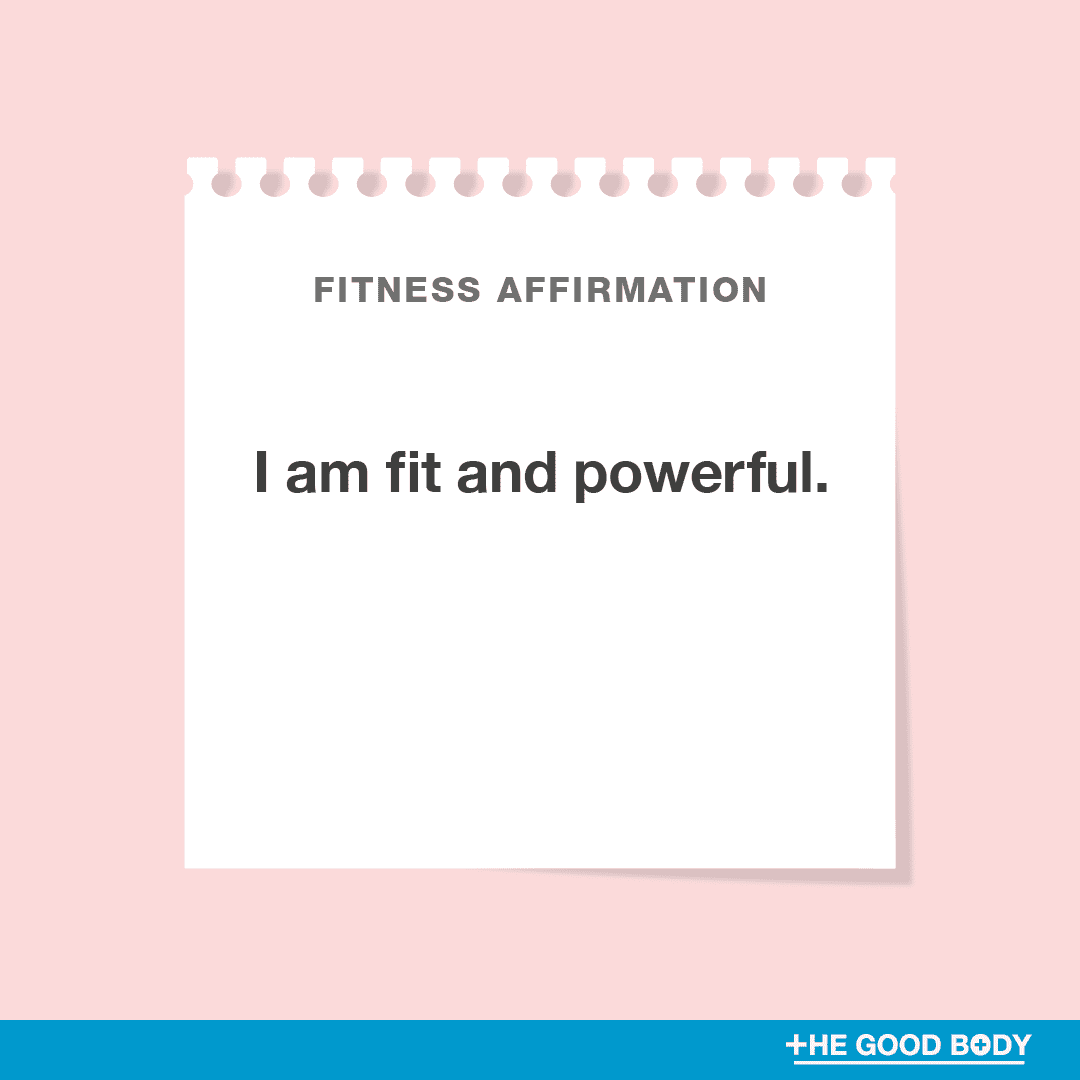 1. I am fit and powerful.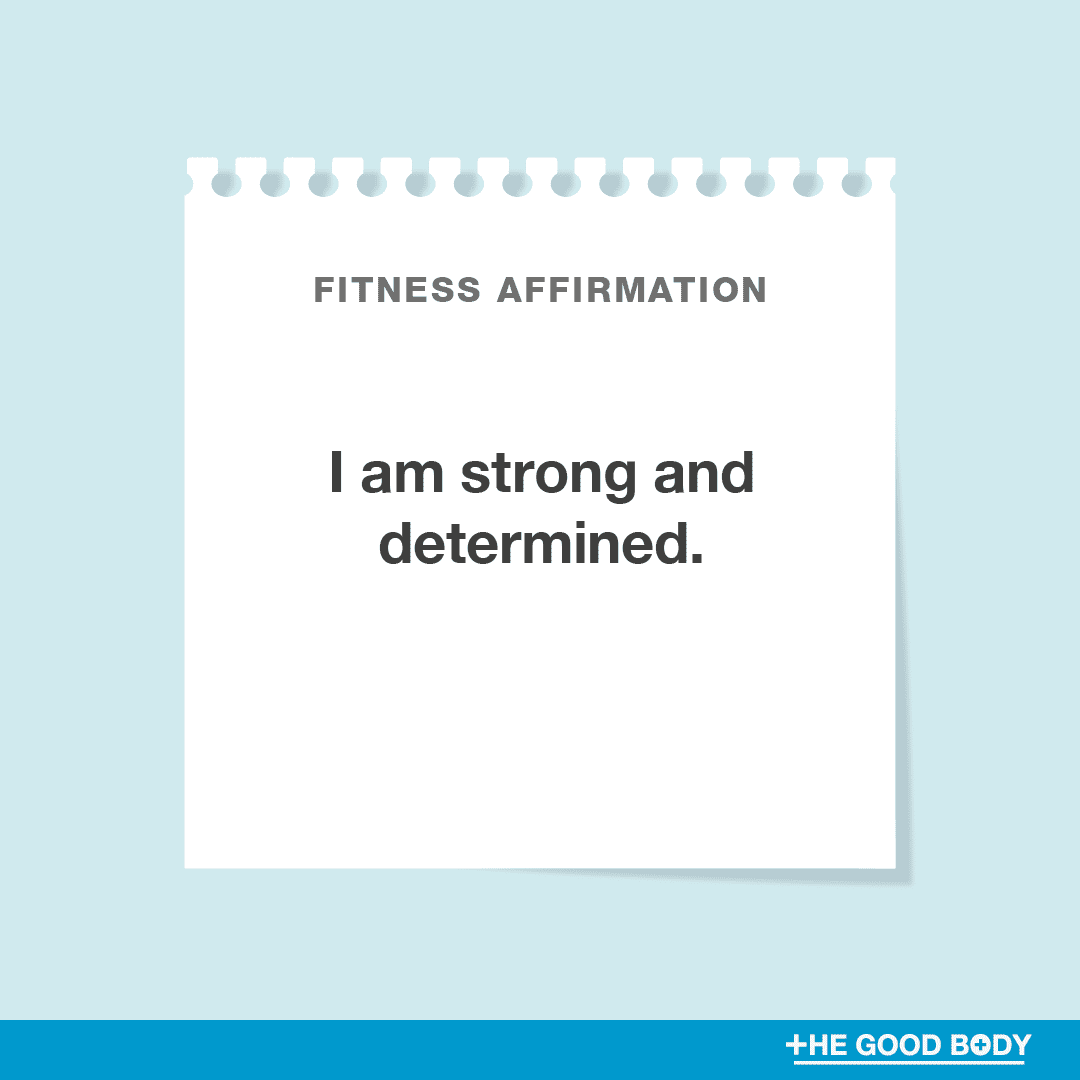 2. I am strong and determined.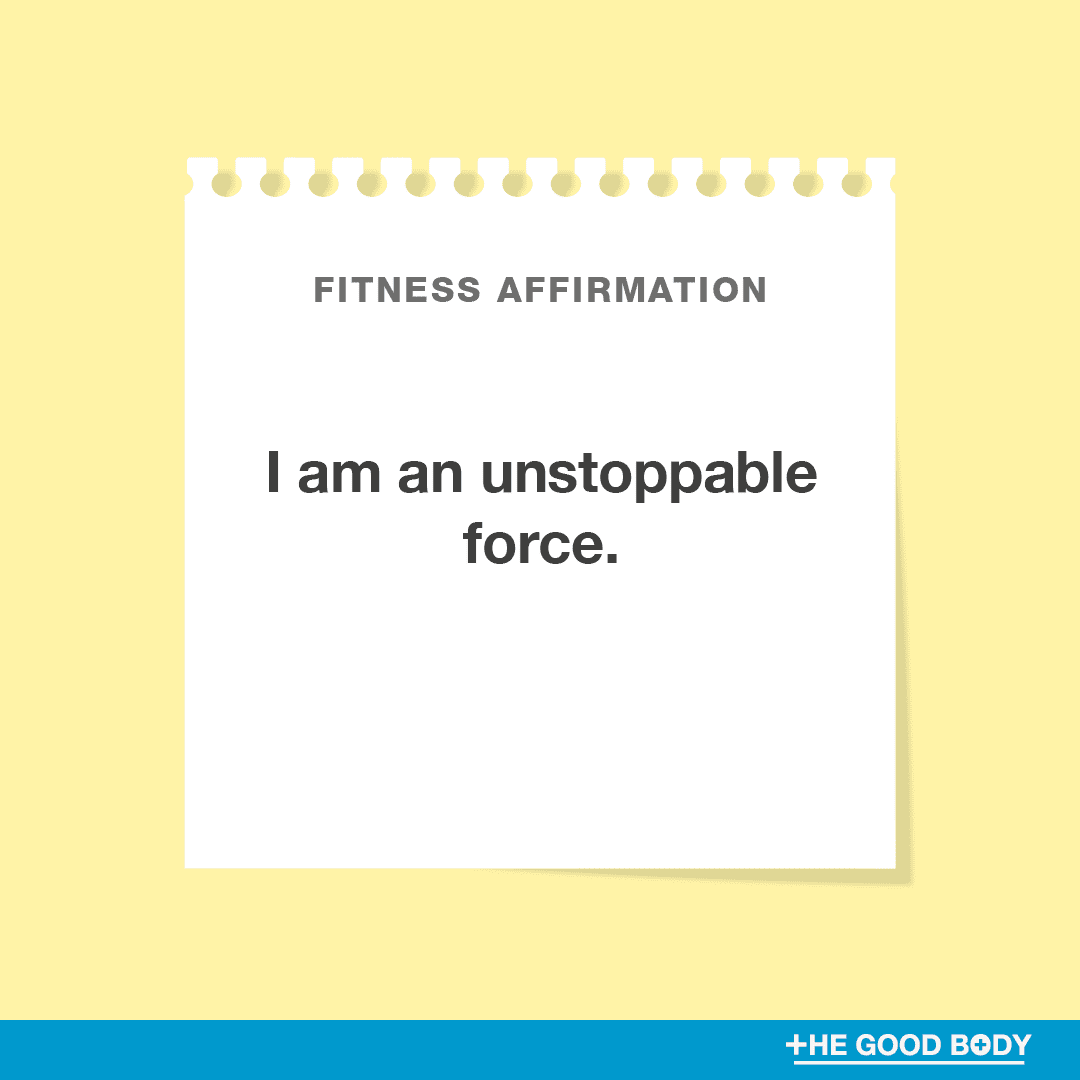 3. I am an unstoppable force.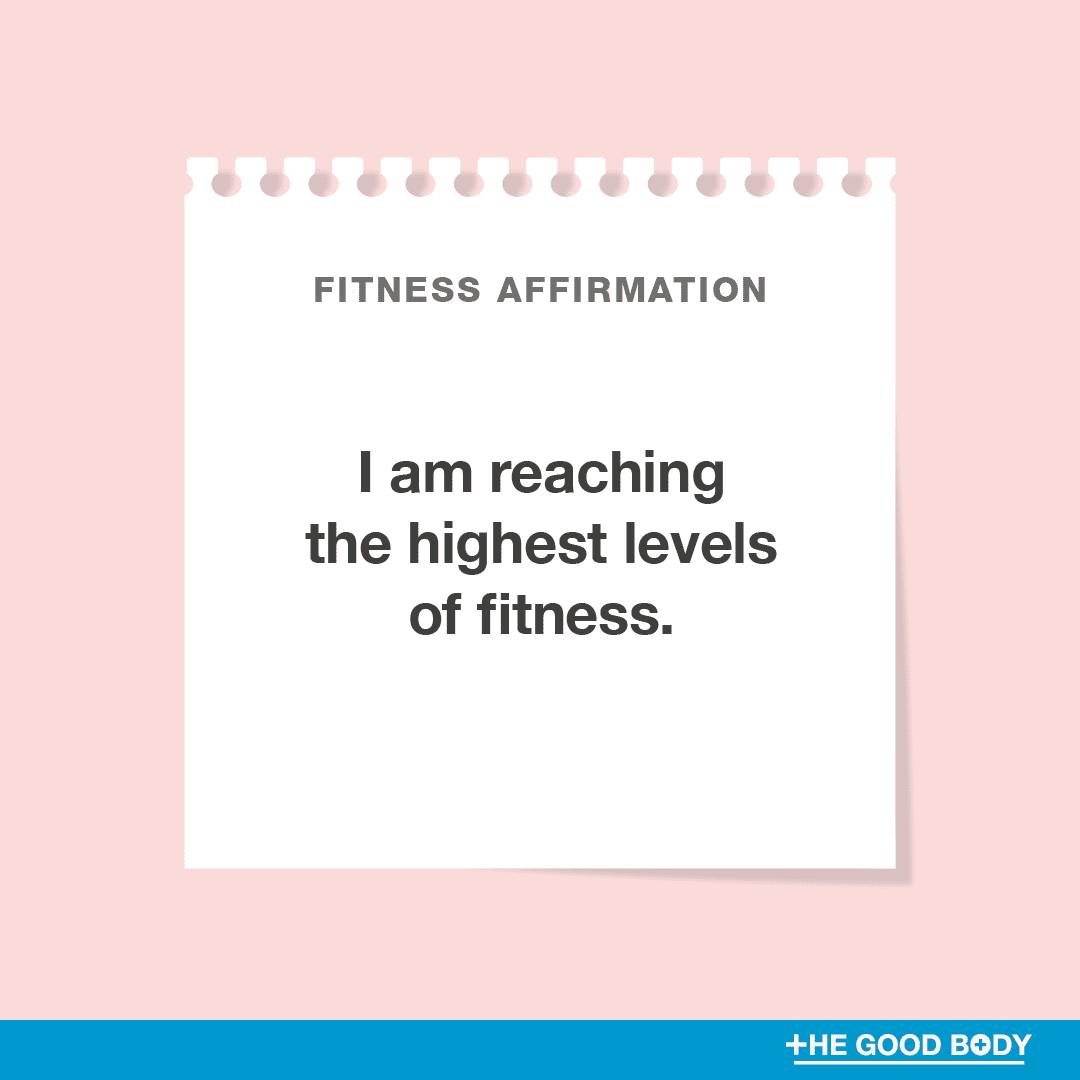 4. I am reaching the highest levels of fitness.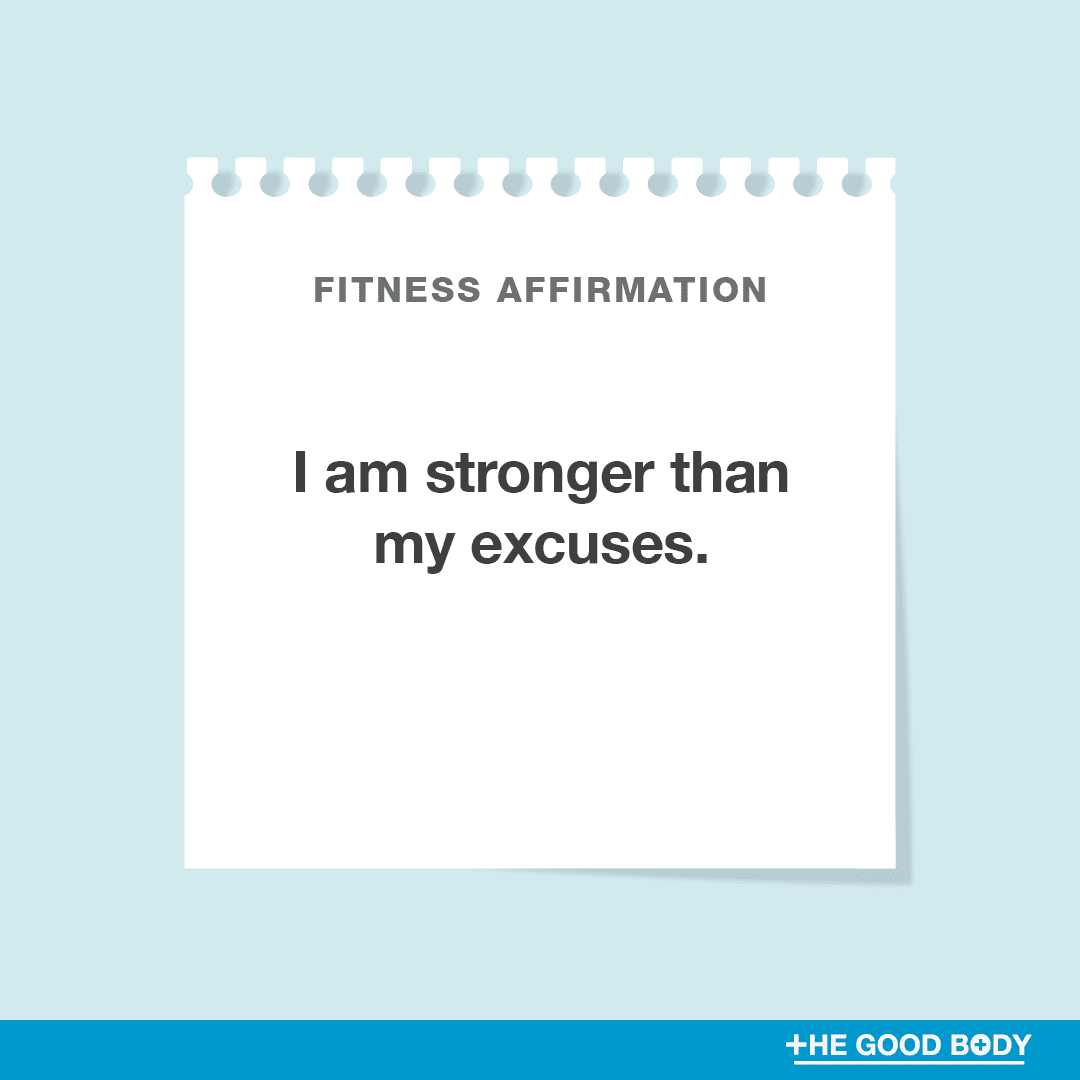 5. I am stronger than my excuses.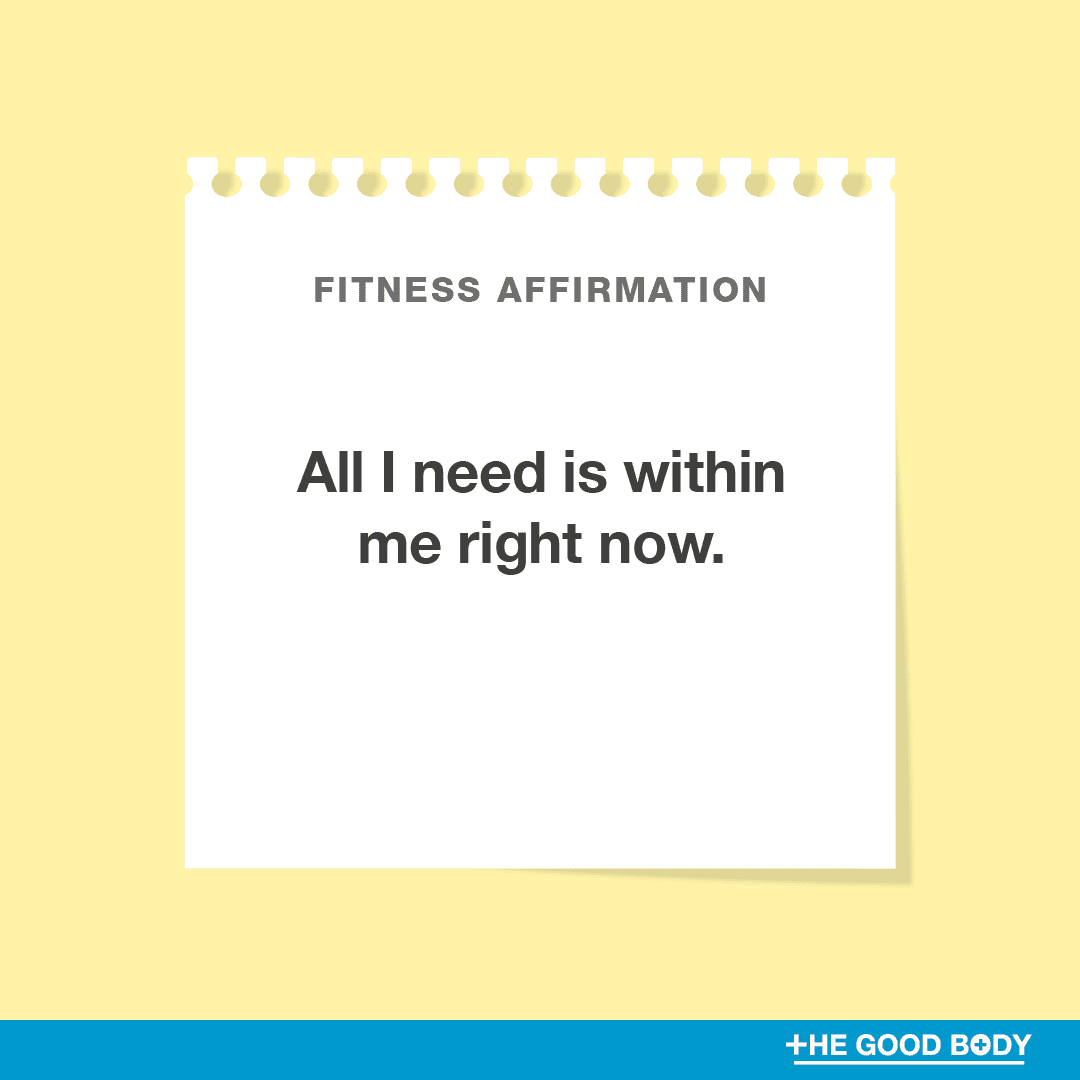 6. All I need is within me right now.
It's a fact that 19% of Americans have lied about working out.
Don't be one of them! Pick a regime that works for you, create a routine and start reaping the health advantages.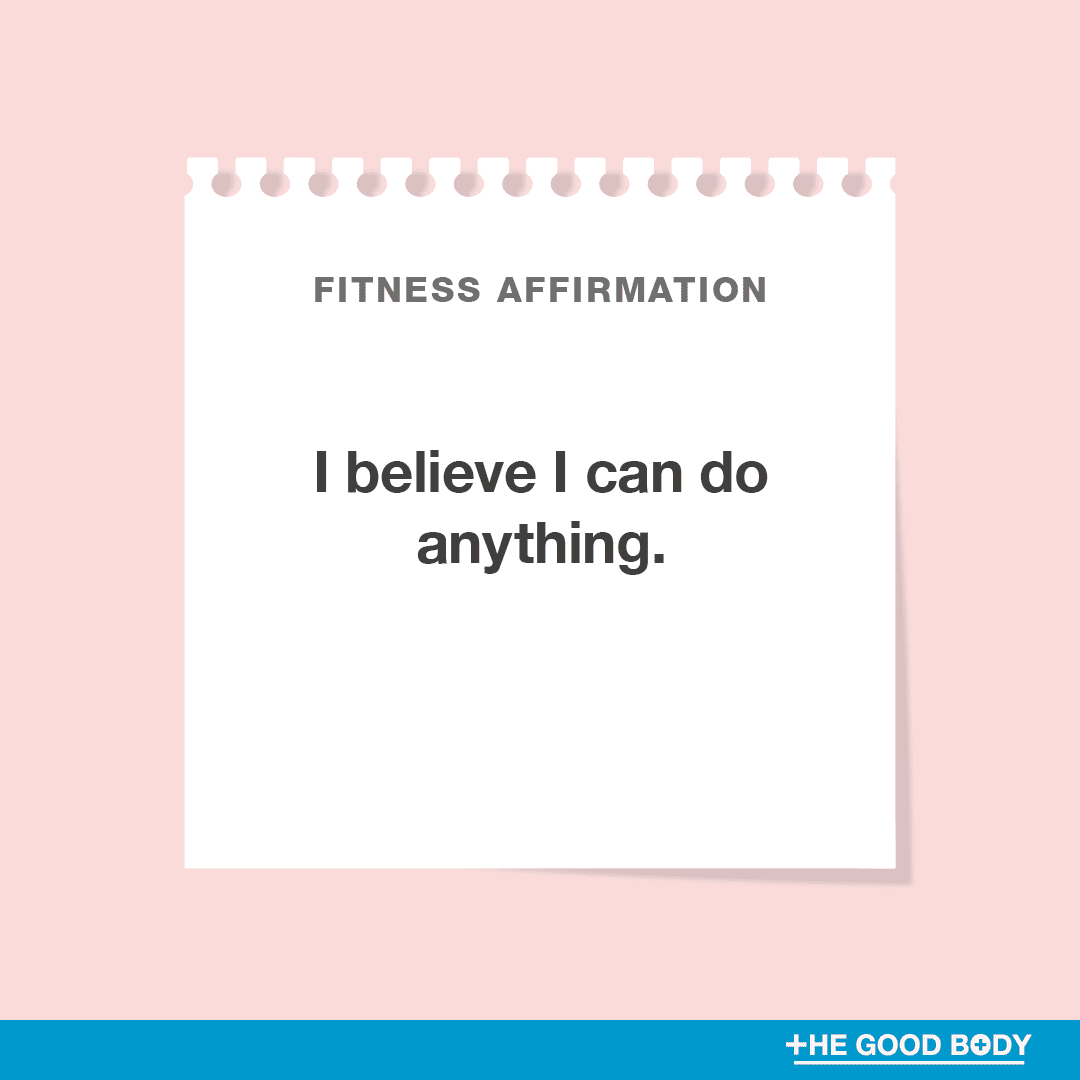 7. I believe I can do anything.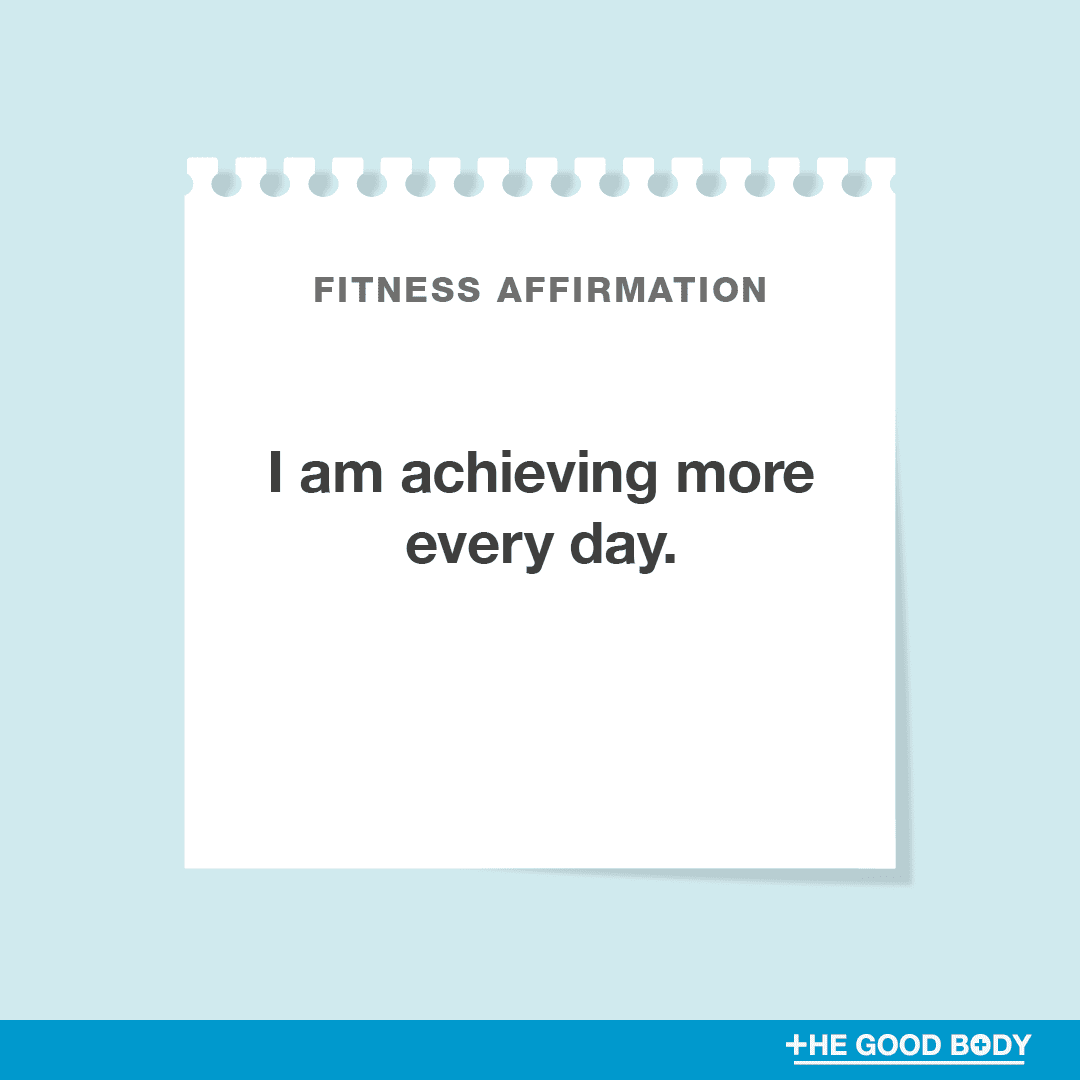 8. I am achieving more every day.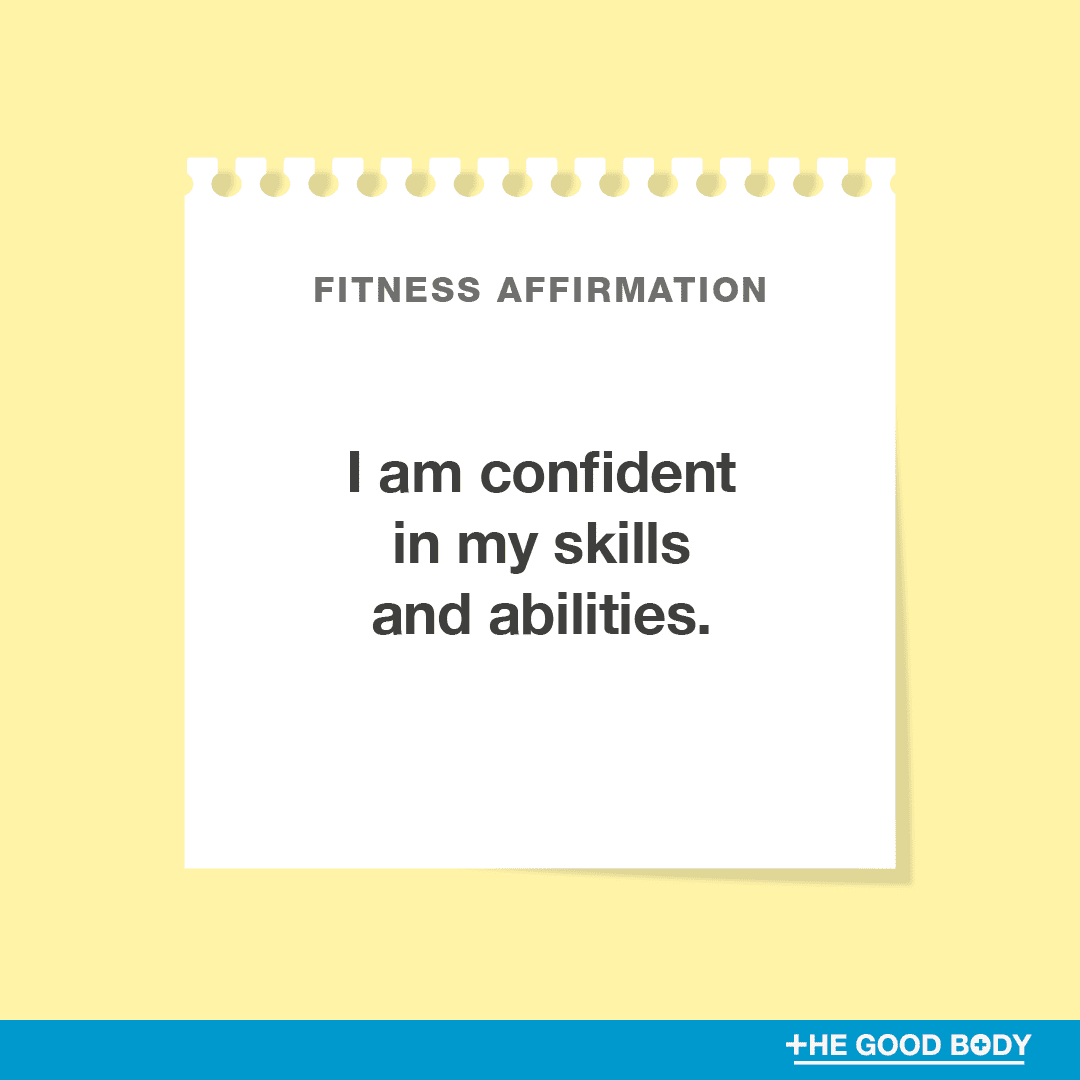 9. I am confident in my skills and abilities.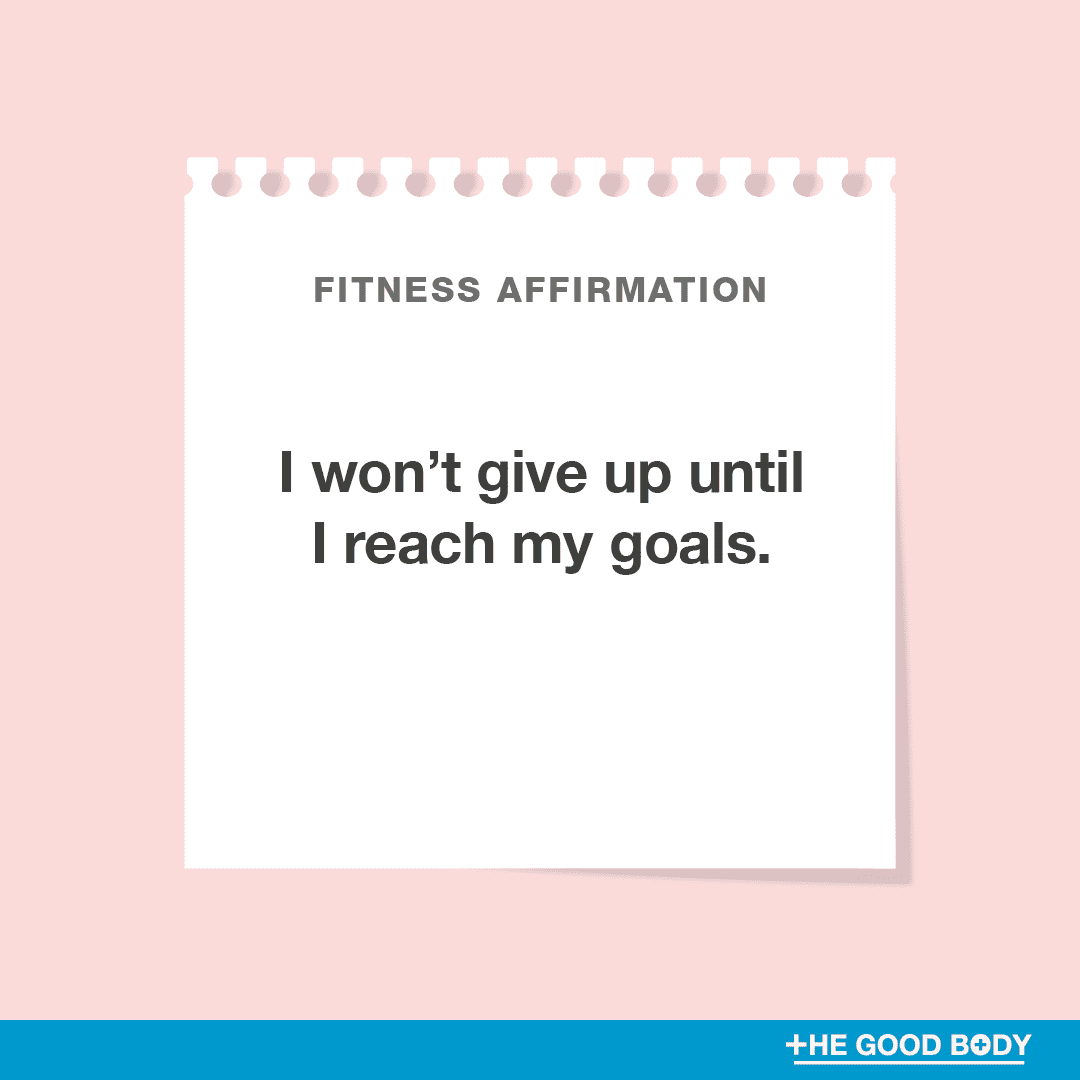 10. I won't give up until I reach my goals.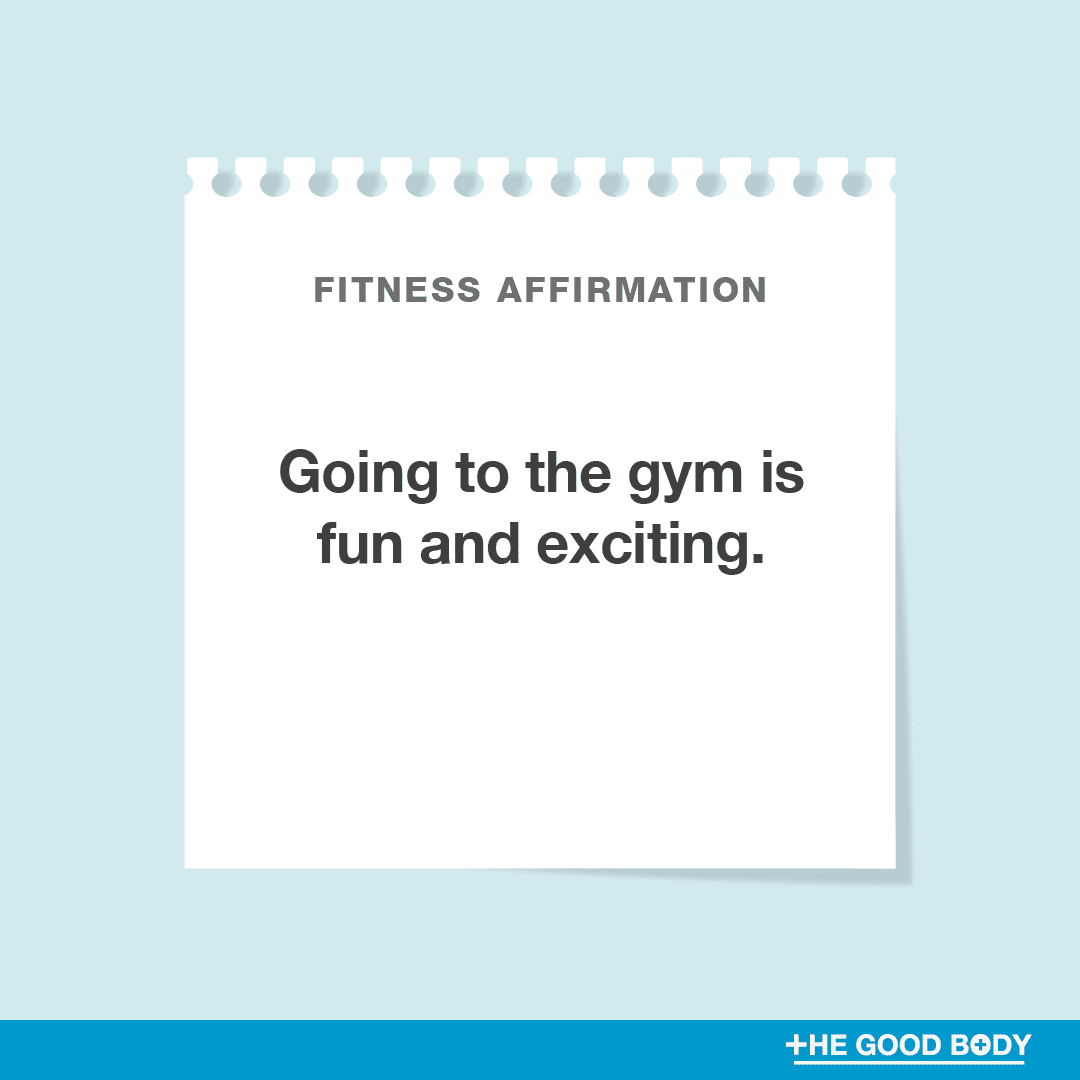 1. Going to the gym is fun and exciting.
2. I am not too busy to go to the gym.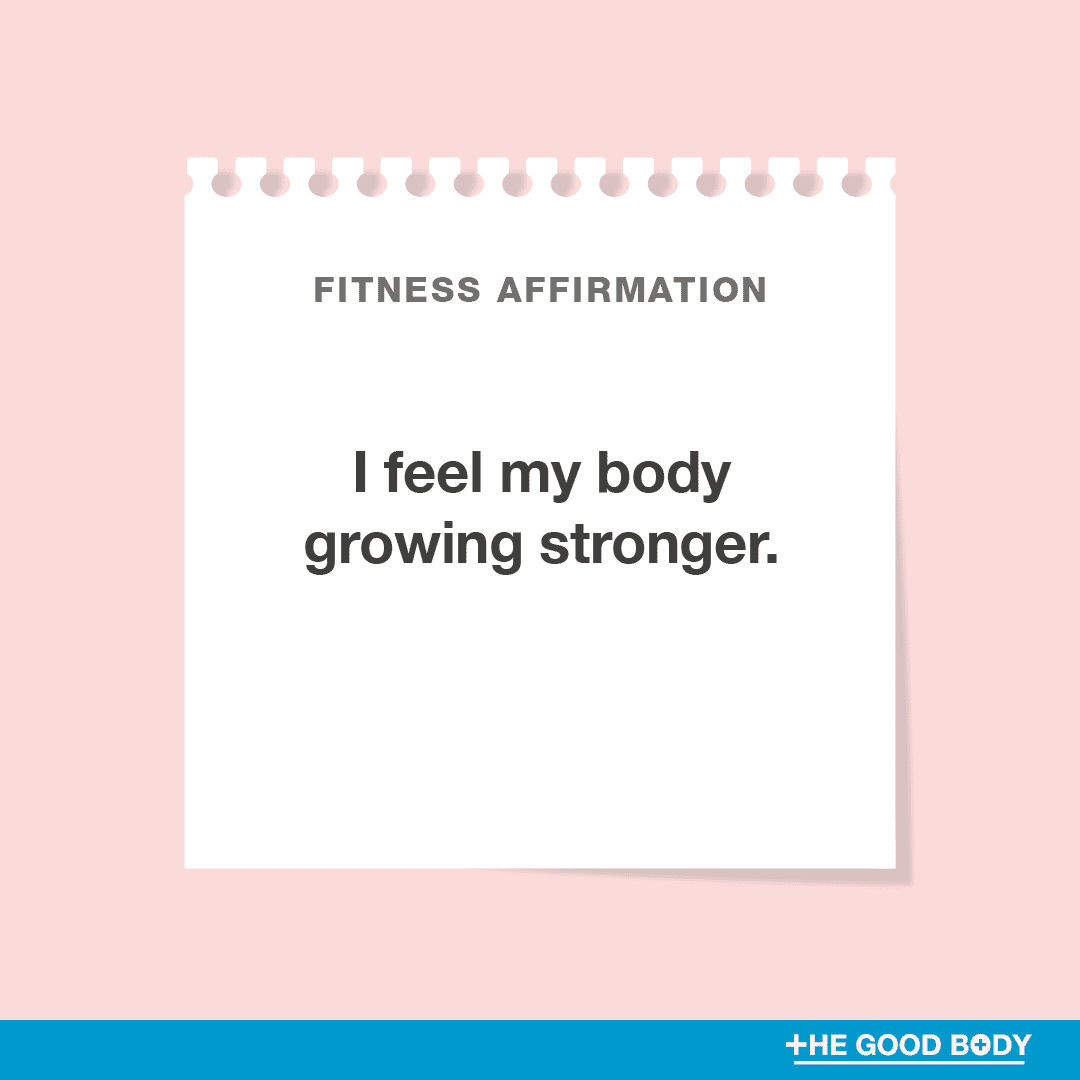 3. I feel my body growing stronger.
There are many ways to build strength in your body aside from hitting the weight bench.
Yoga for example, can help you build muscle as well as increase your flexibility and improve your posture.
Start with a few poses for beginners followed by asanas ideal for strength-building.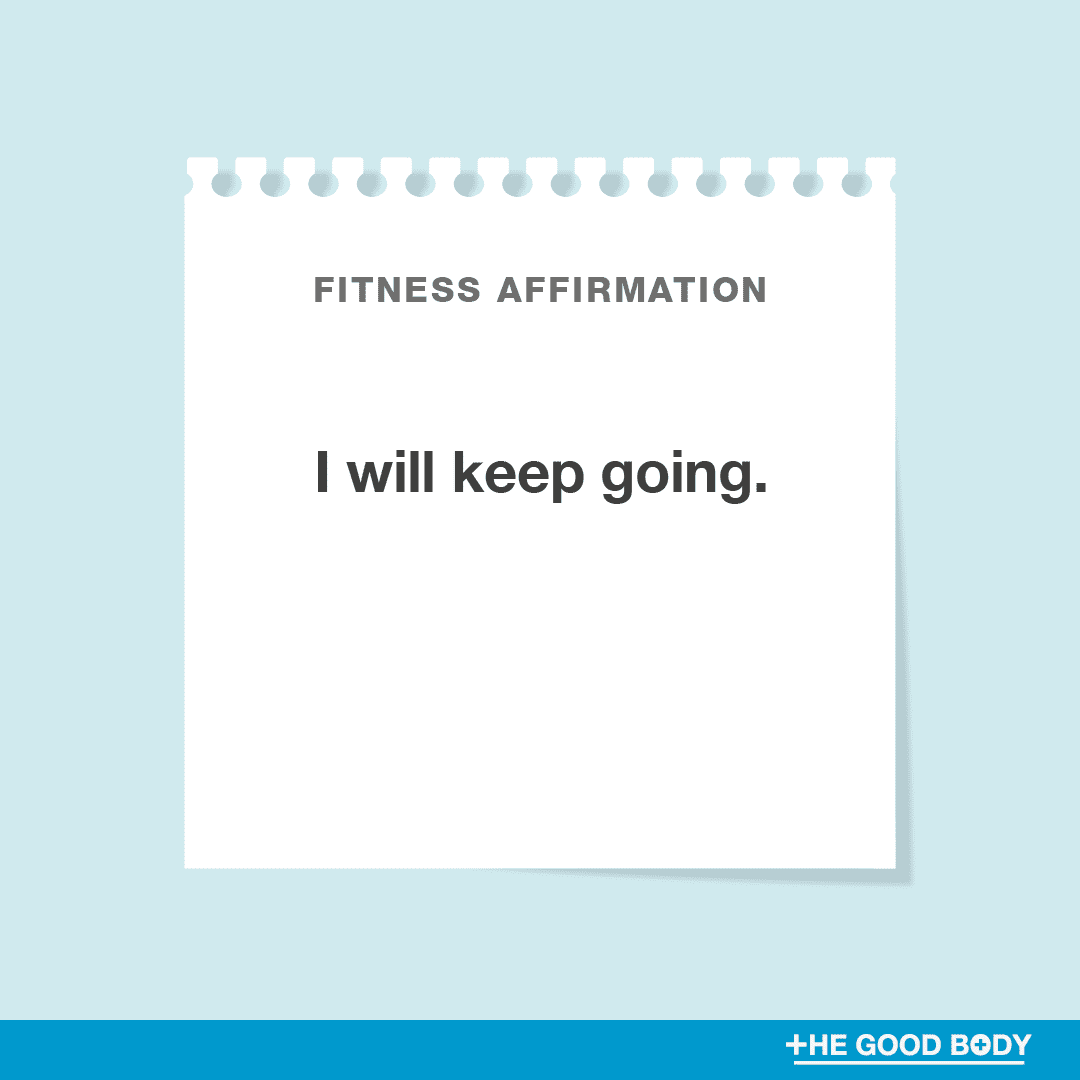 4. I will keep going.
5. I love to sweat.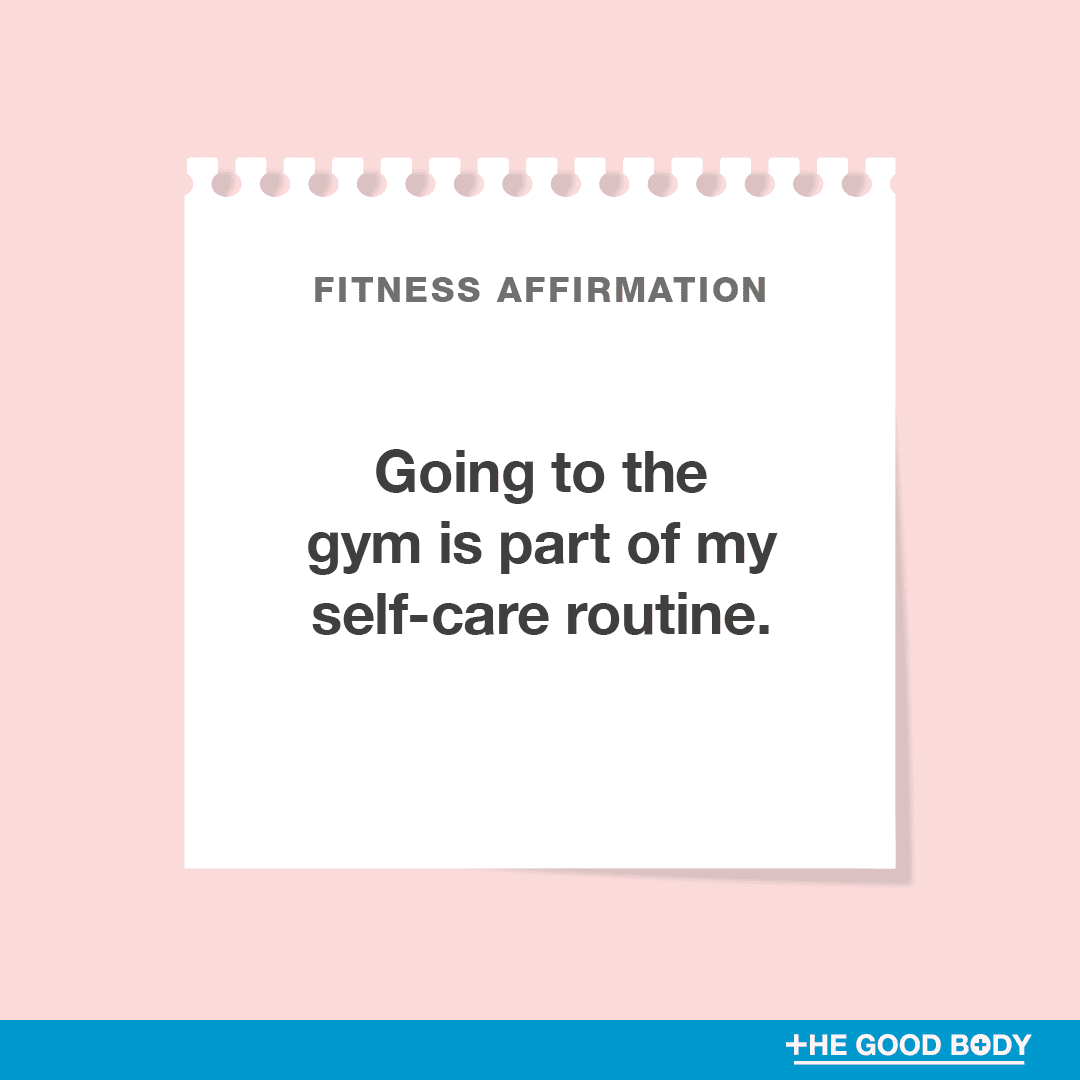 6. Going to the gym is part of my self-care routine.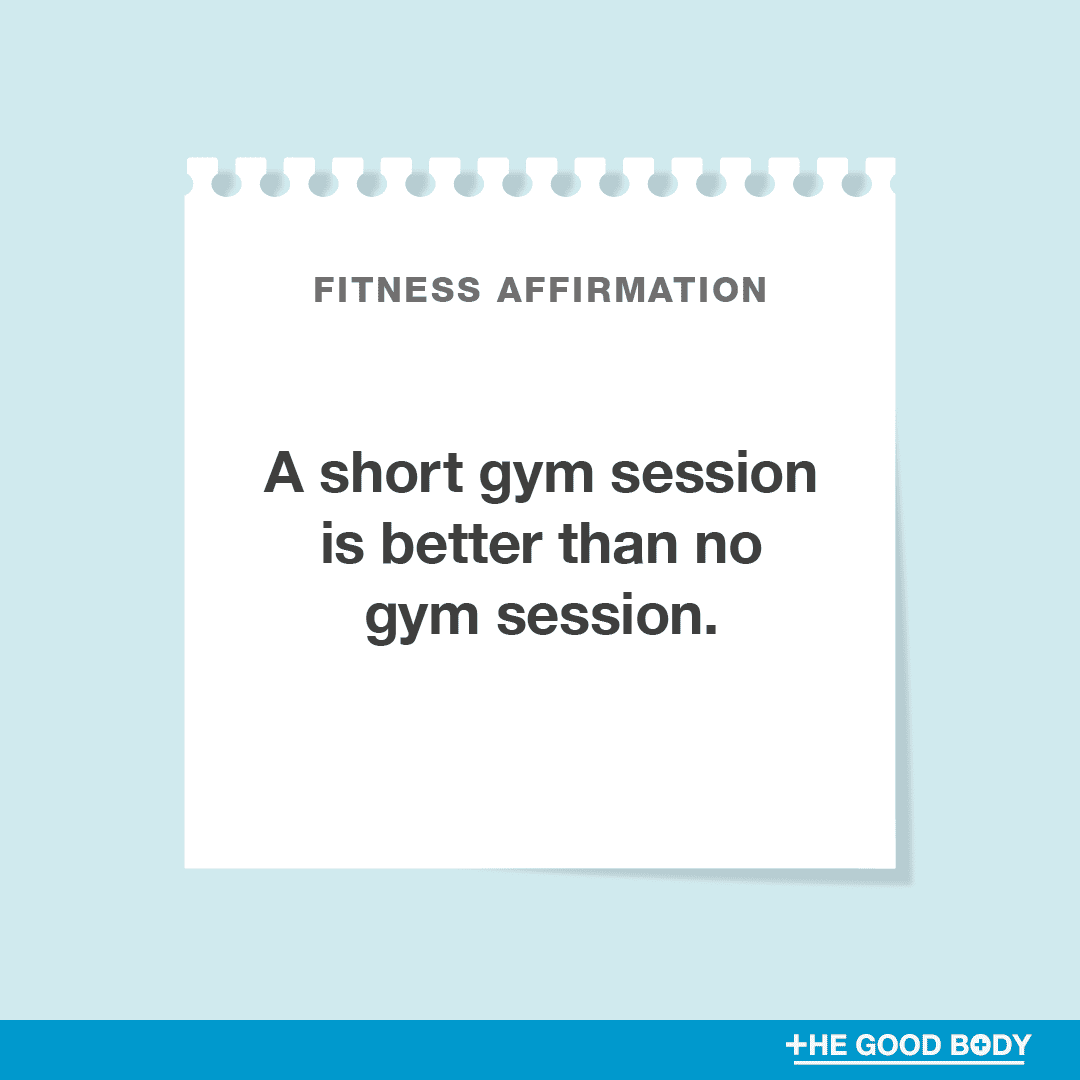 7. A short gym session is better than no gym session.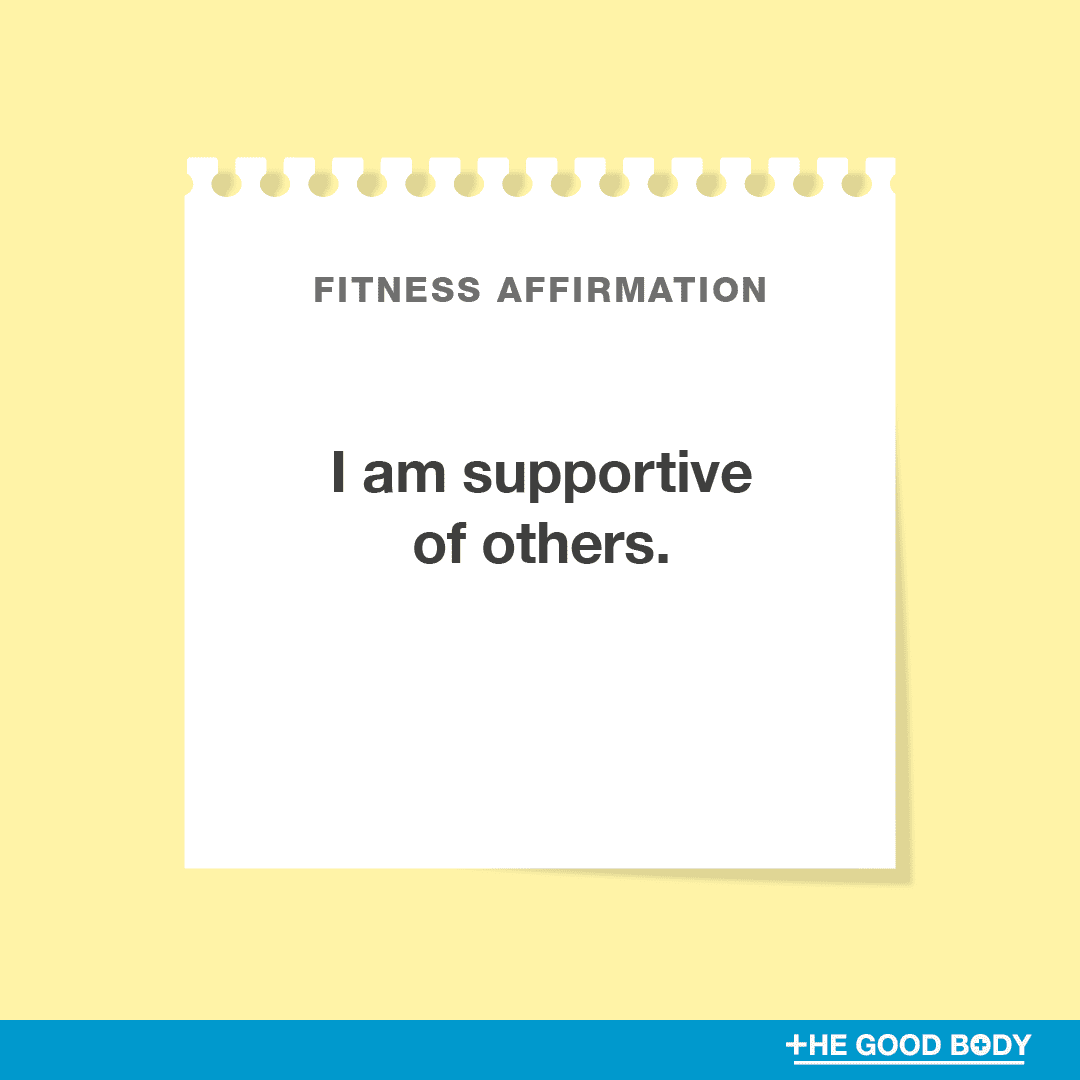 8. I am supportive of others.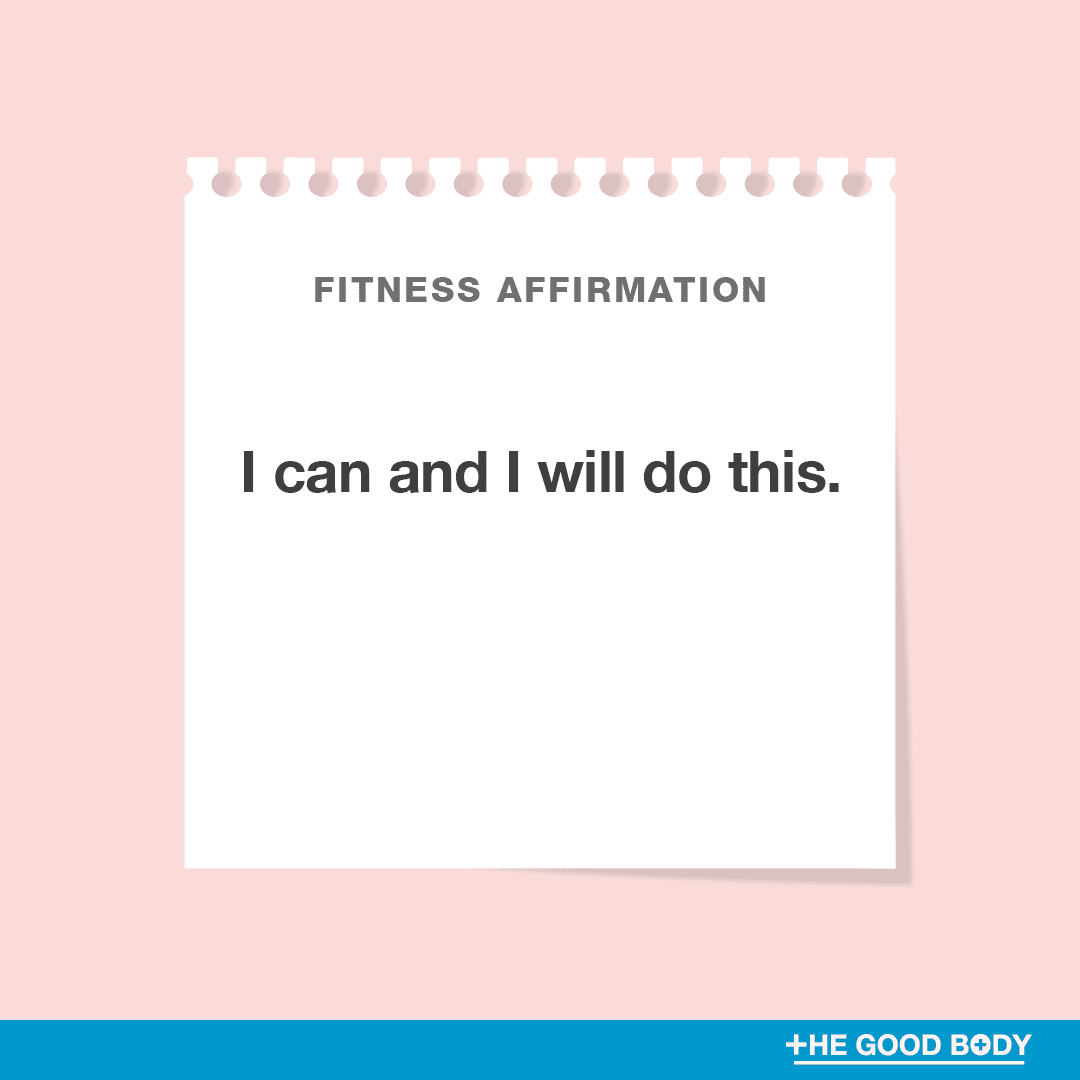 9. I can and I will do this.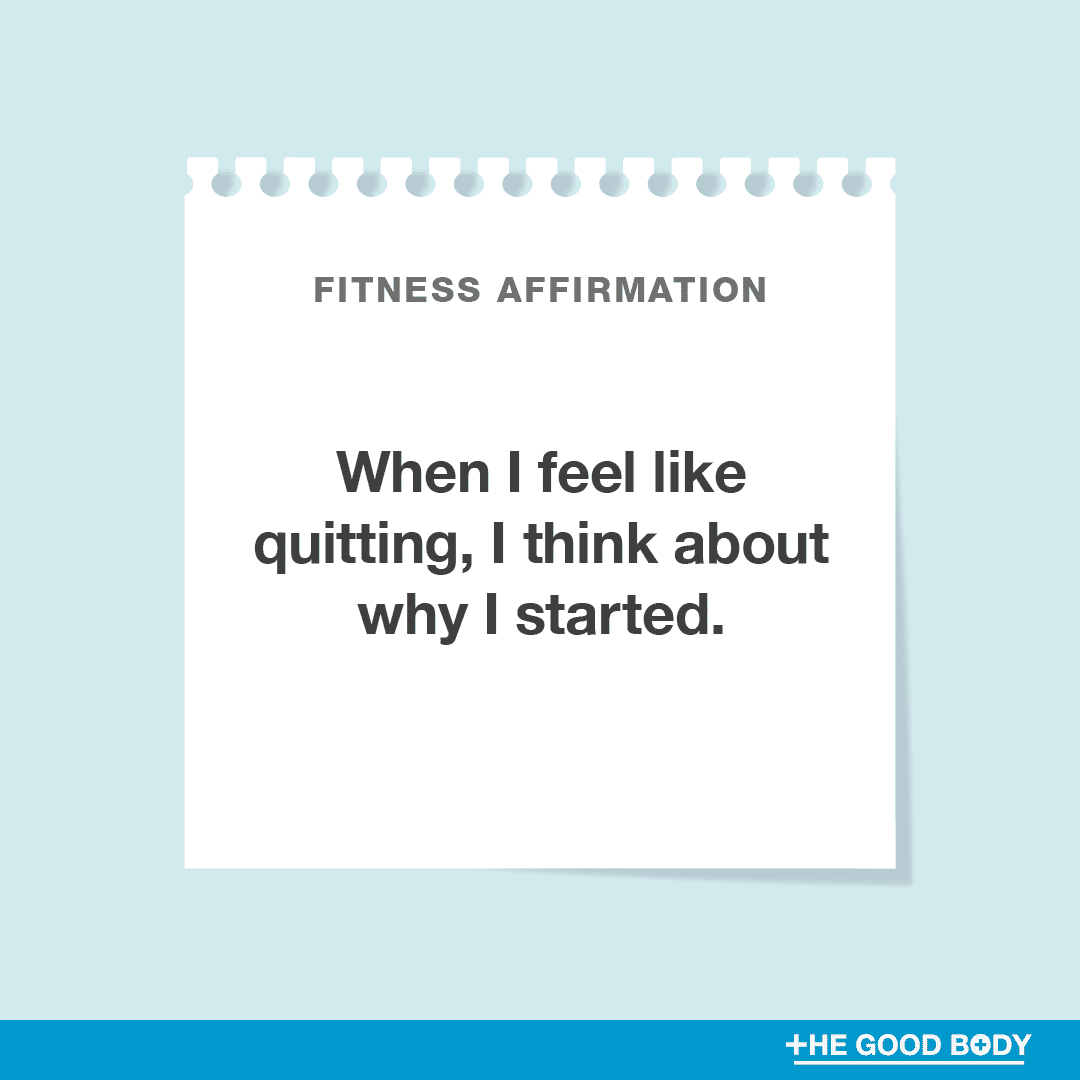 10. When I feel like quitting, I think about why I started.
Workout Affirmations
Determined to make a workout part of your daily routine? Take a look below at 10 exercise affirmations: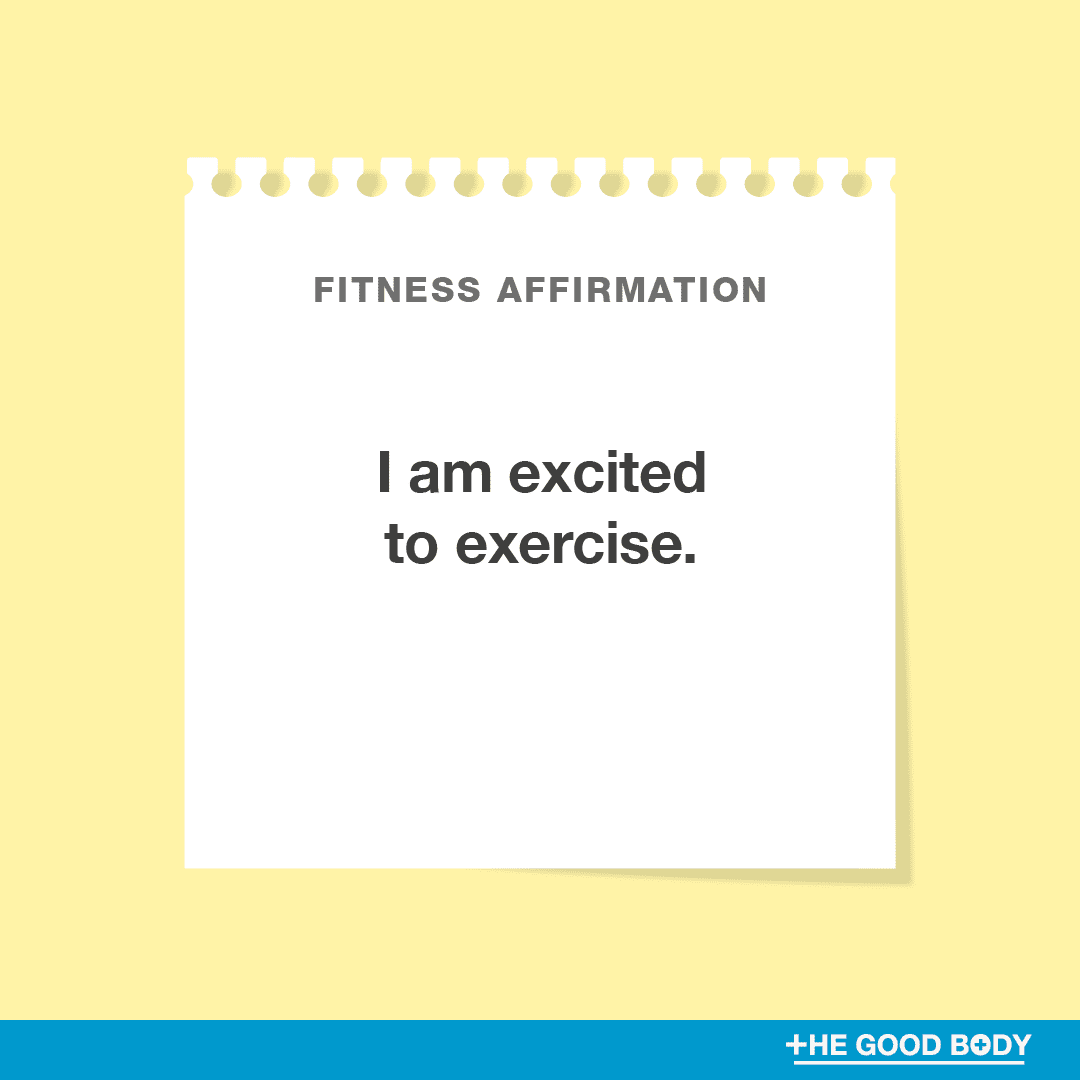 1. I am excited to exercise.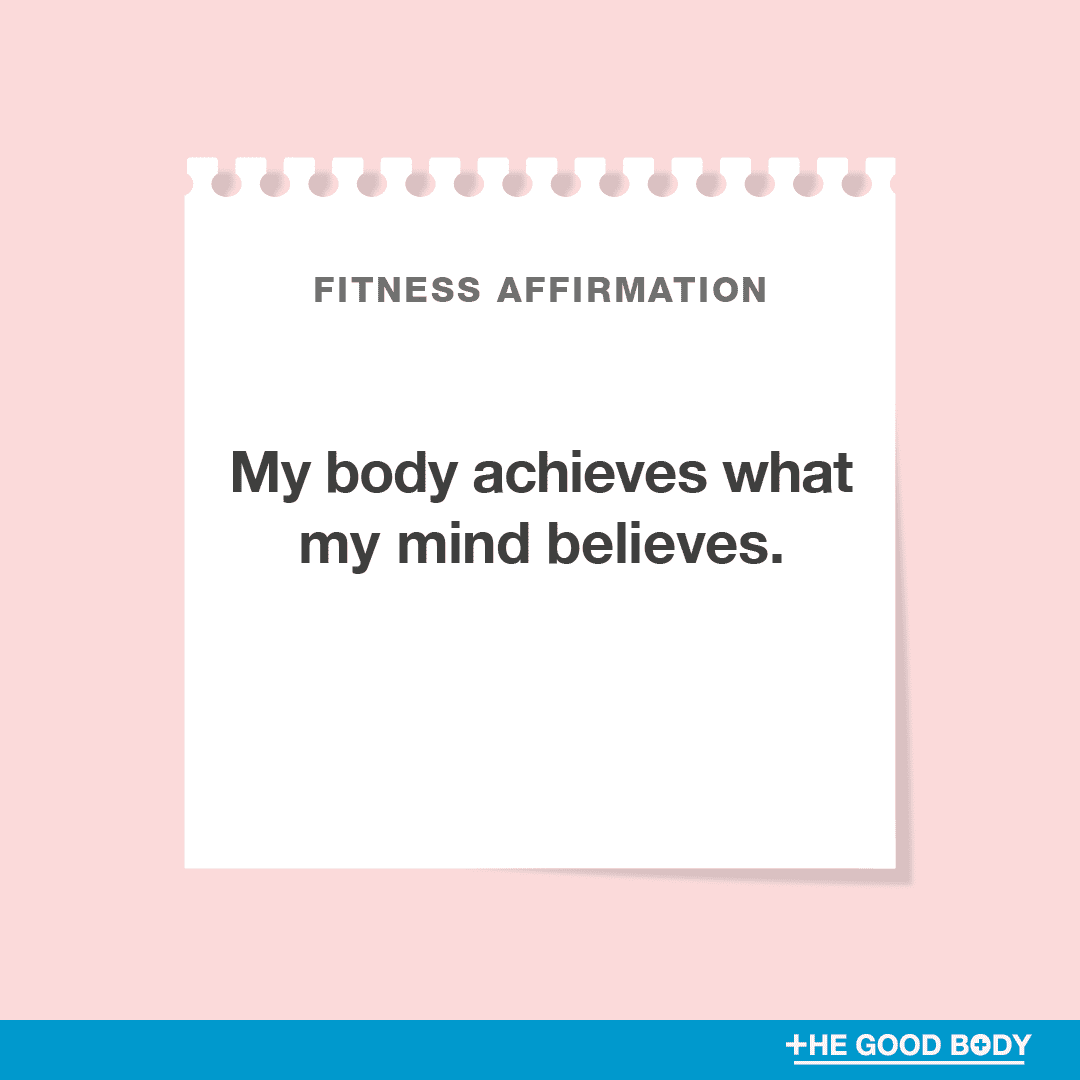 2. My body achieves what my mind believes.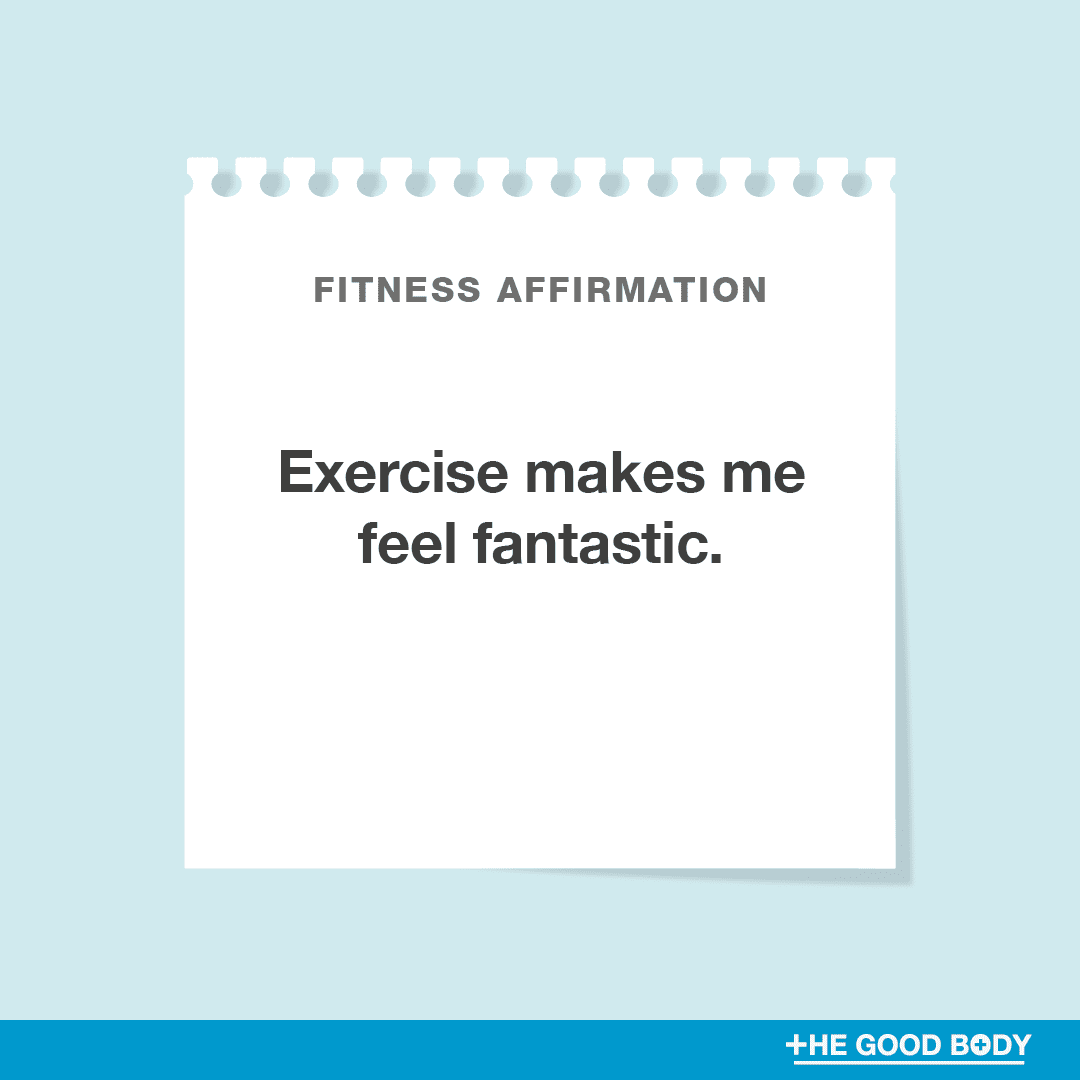 3. Exercise makes me feel fantastic.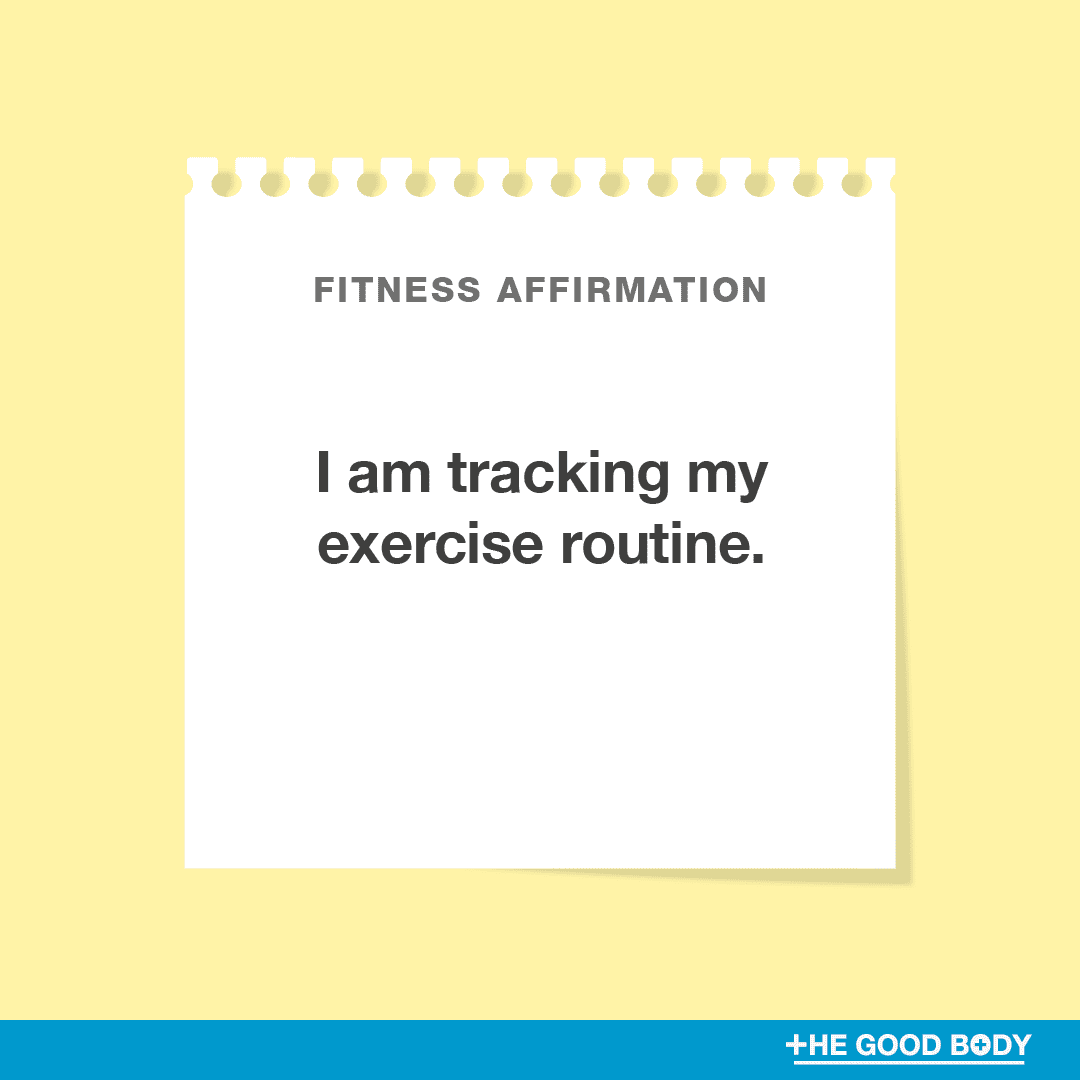 4. I am tracking my exercise routine.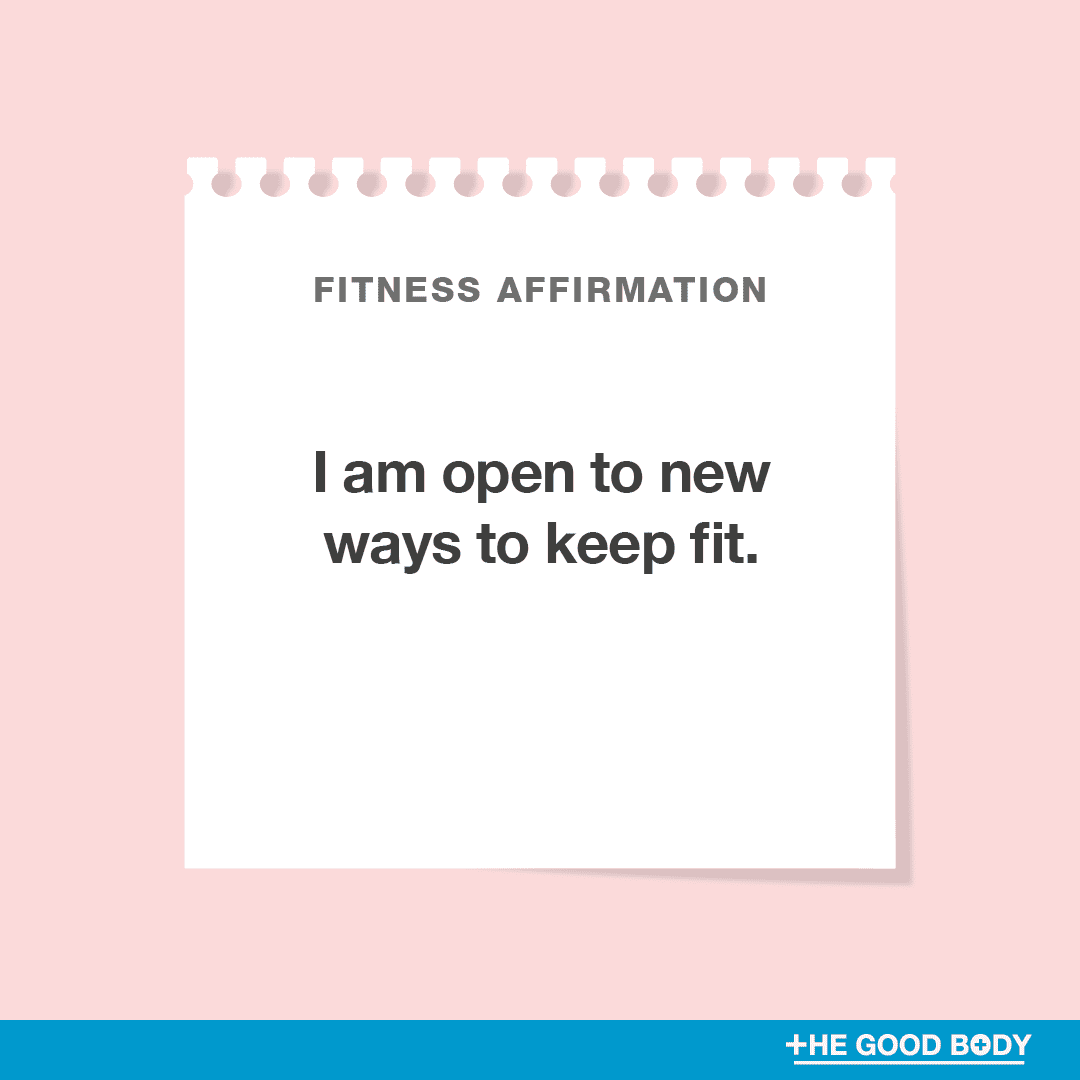 5. I am open to new ways to keep fit.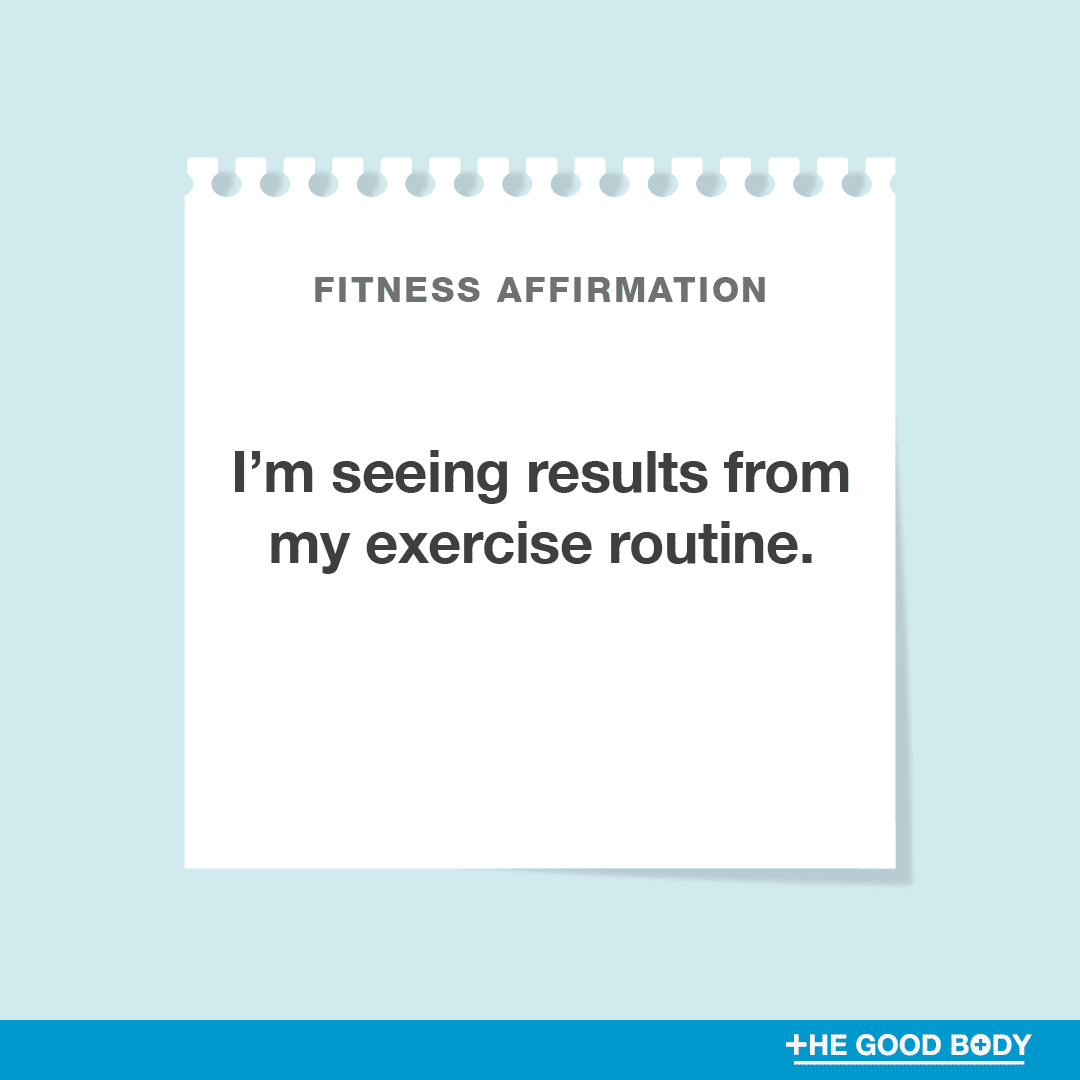 6. I'm seeing results from my exercise routine.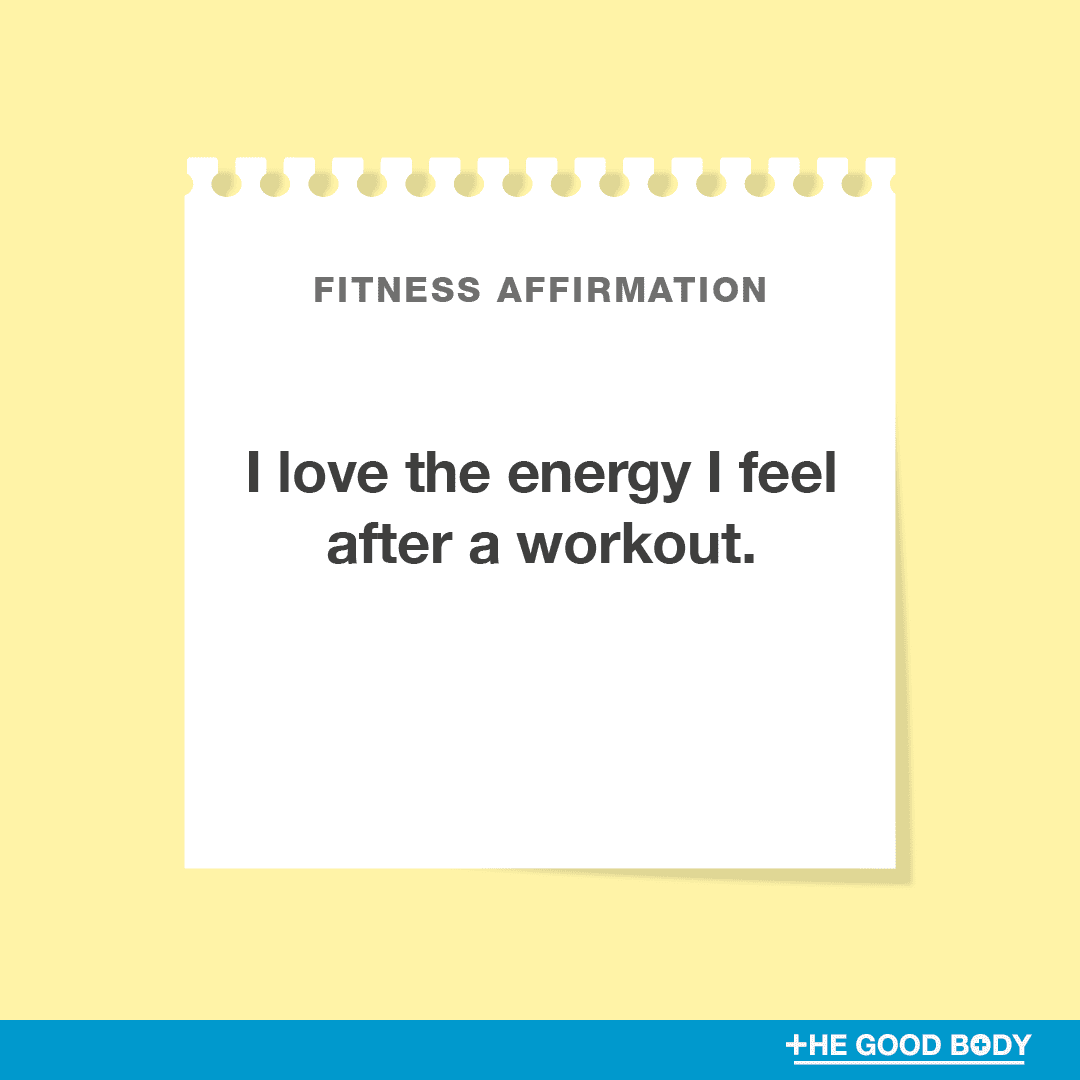 7. I love the energy I feel after a workout.
One more unusual way to boost your energy levels is through acupressure.
Research shows that this form of massage can reduce fatigue and leave you feeling more invigorated.
You can even learn how to enjoy the therapy in your own home by rolling out an acupressure mat.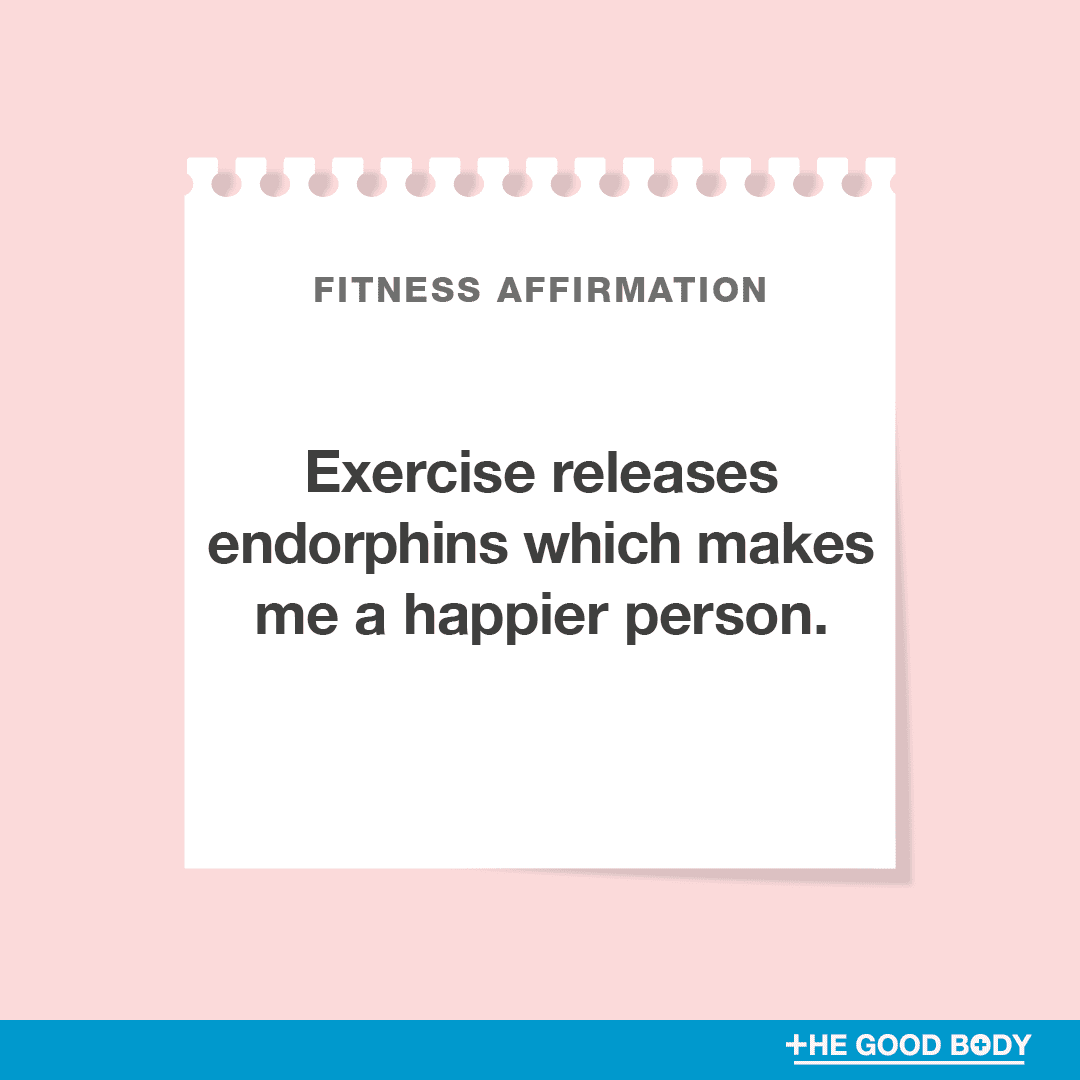 8. Exercise releases endorphins which makes me a happier person.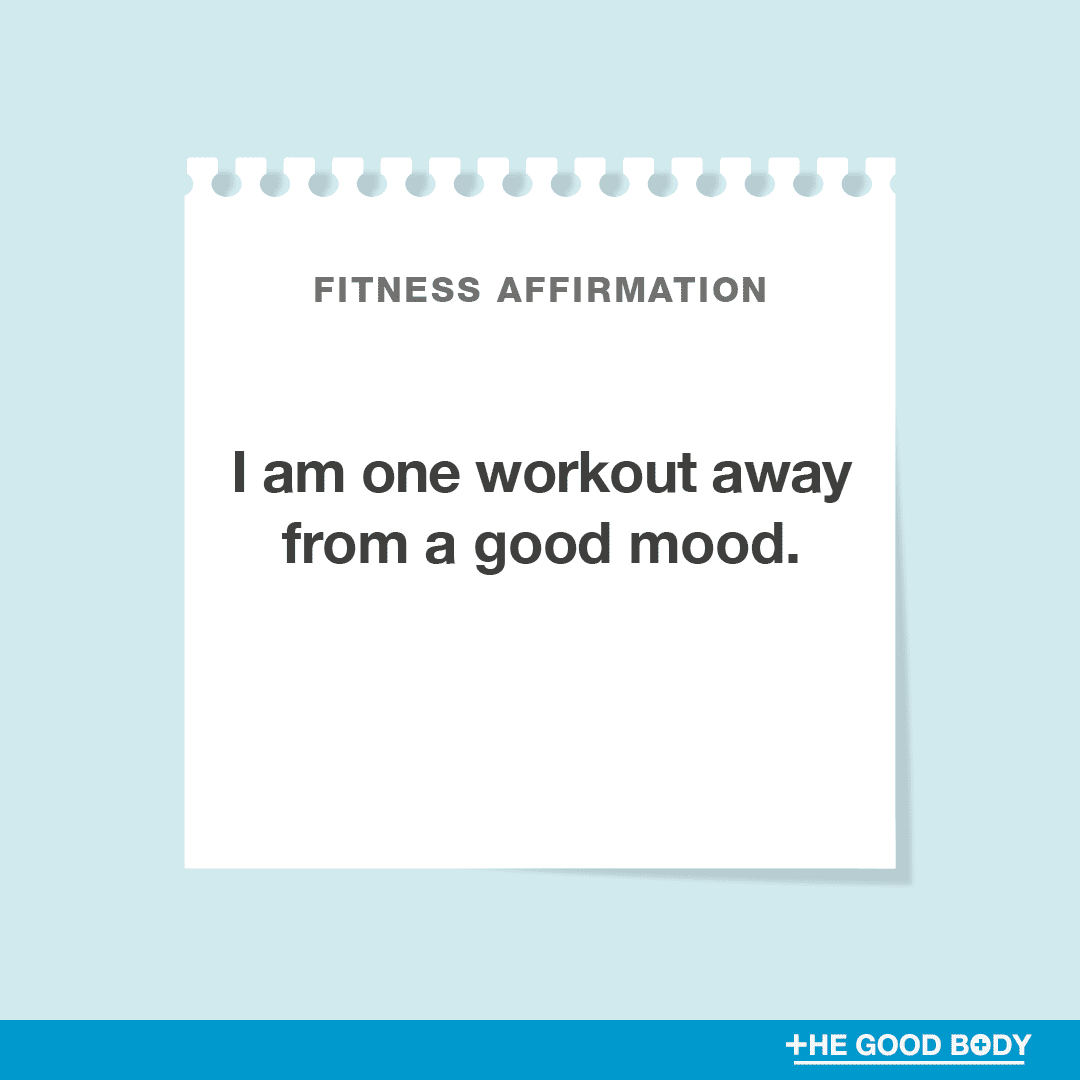 9. I am one workout away from a good mood.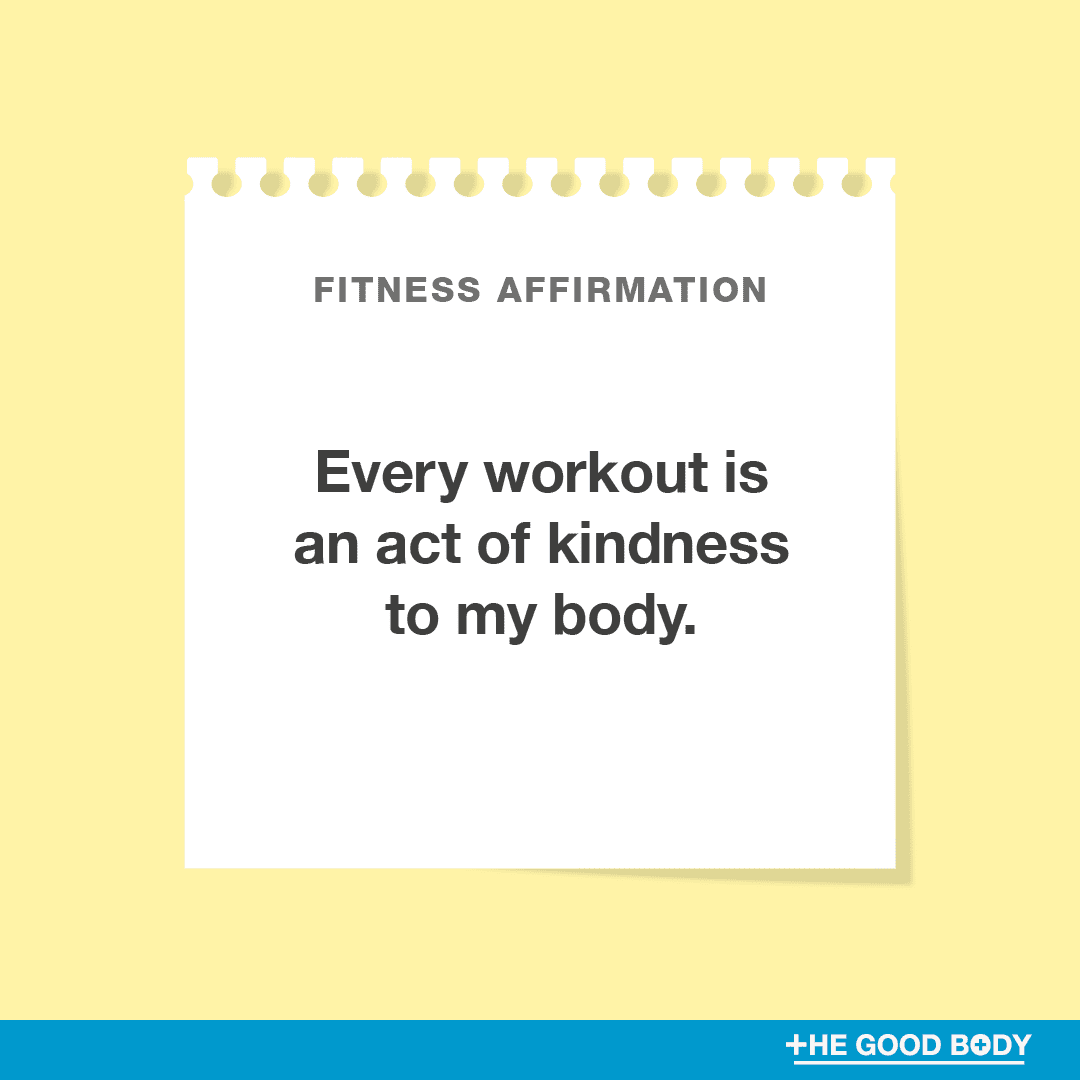 10. Every workout is an act of kindness to my body.
Affirmations for a Fit Body
You don't simply wish for a fit body, you work for it!
Start reciting one of the below affirmations for a fit body and put yourself in the right frame of mind: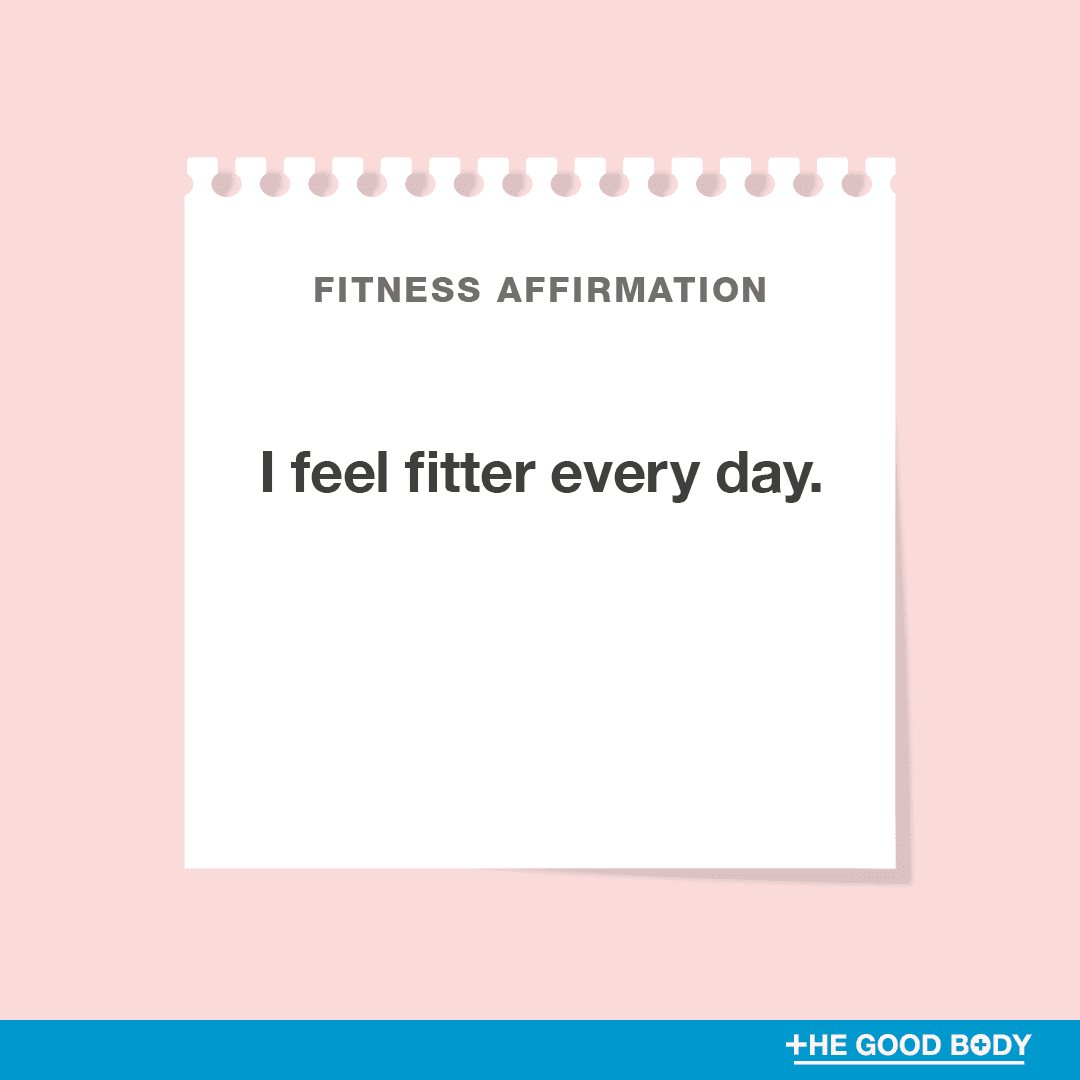 1. I feel fitter every day.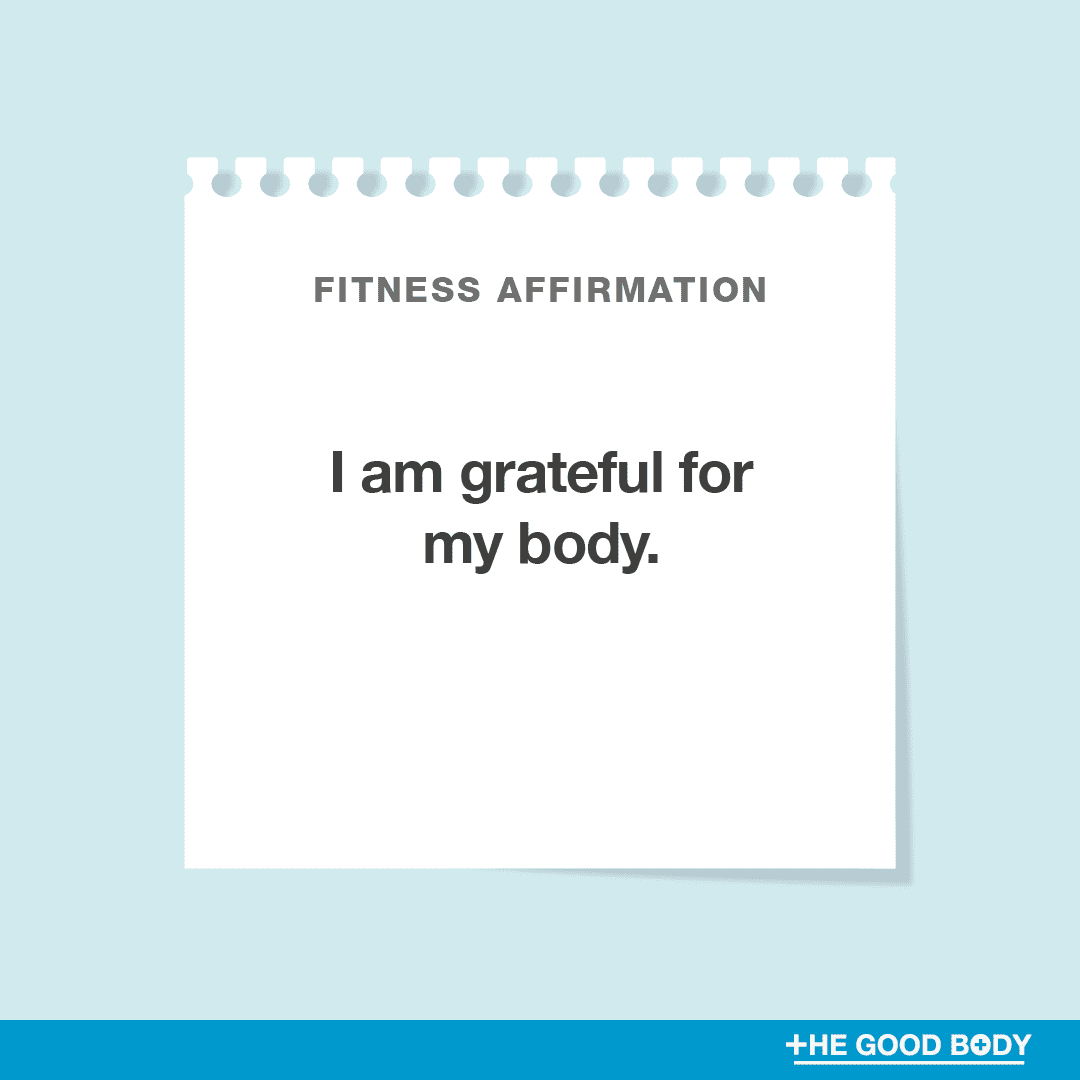 2. I am grateful for my body.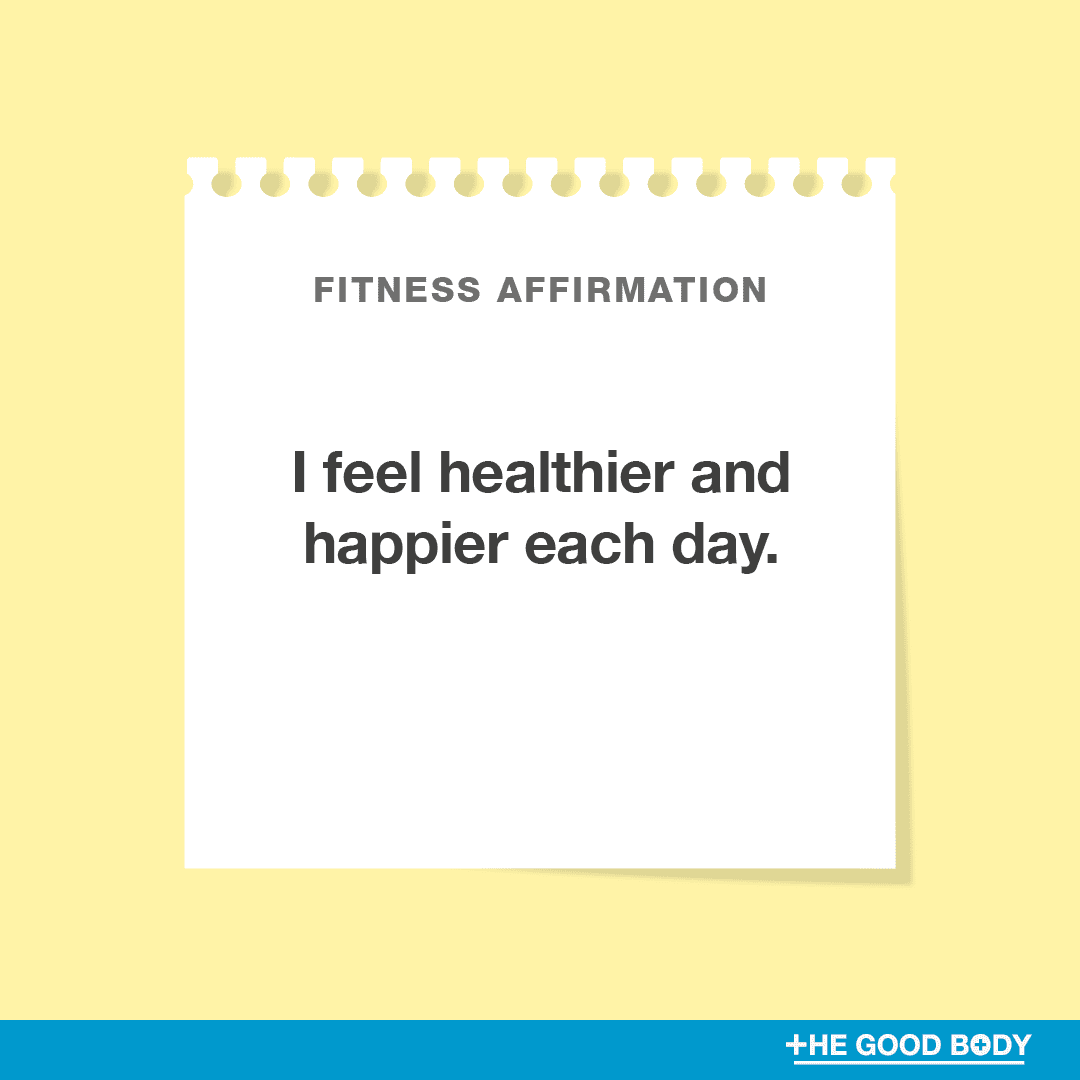 3. I feel healthier and happier each day.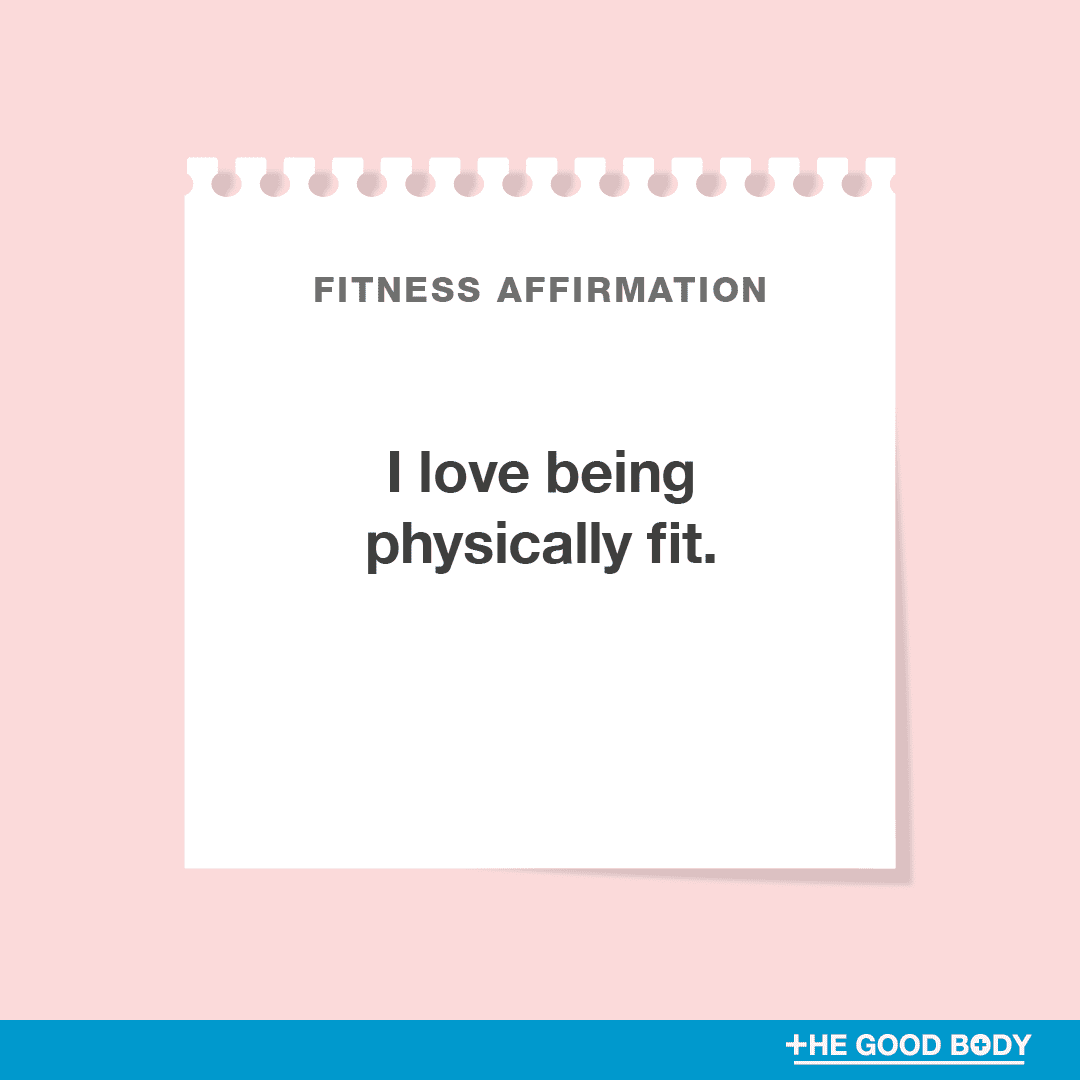 4. I love being physically fit.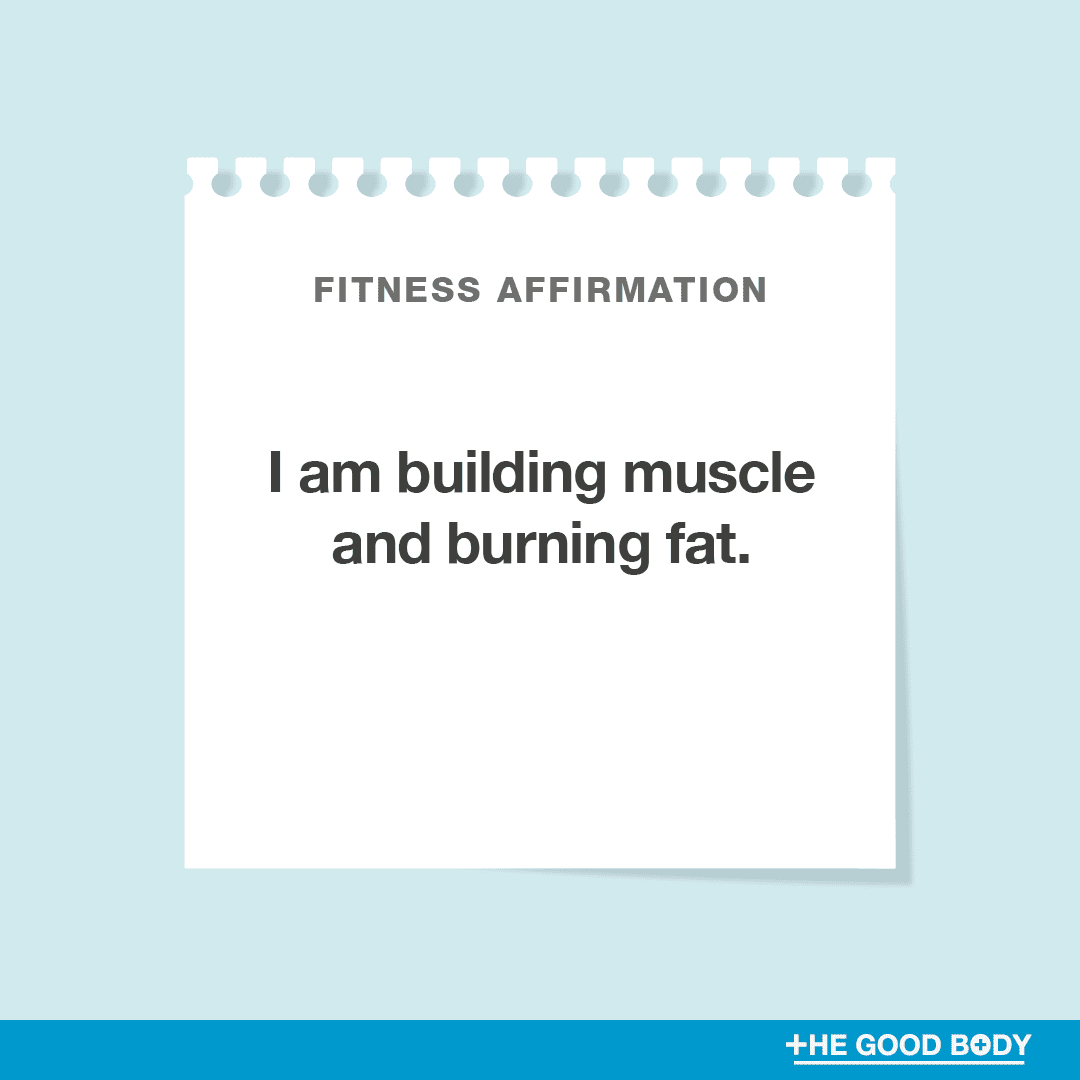 5. I am building muscle and burning fat.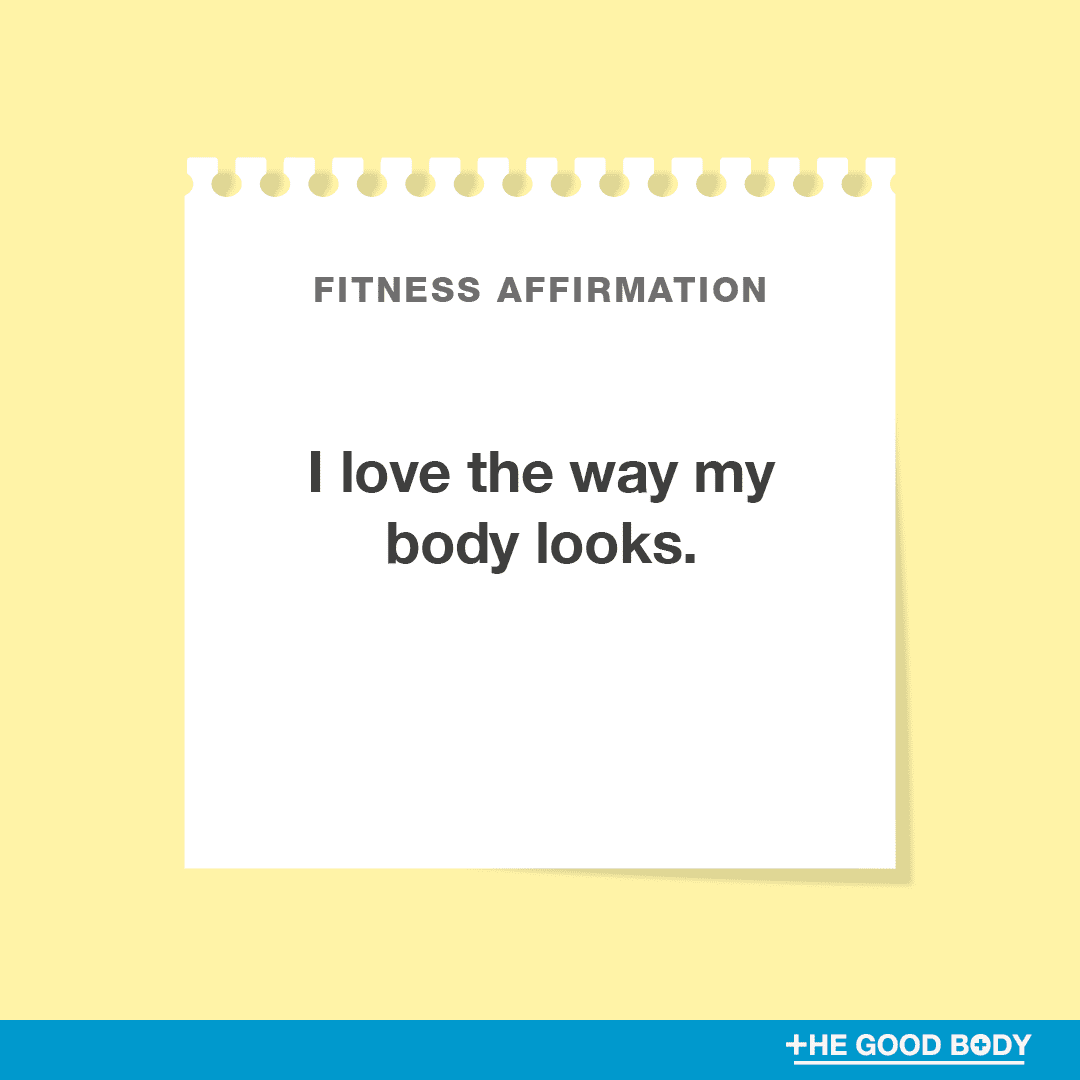 6. I love the way my body looks.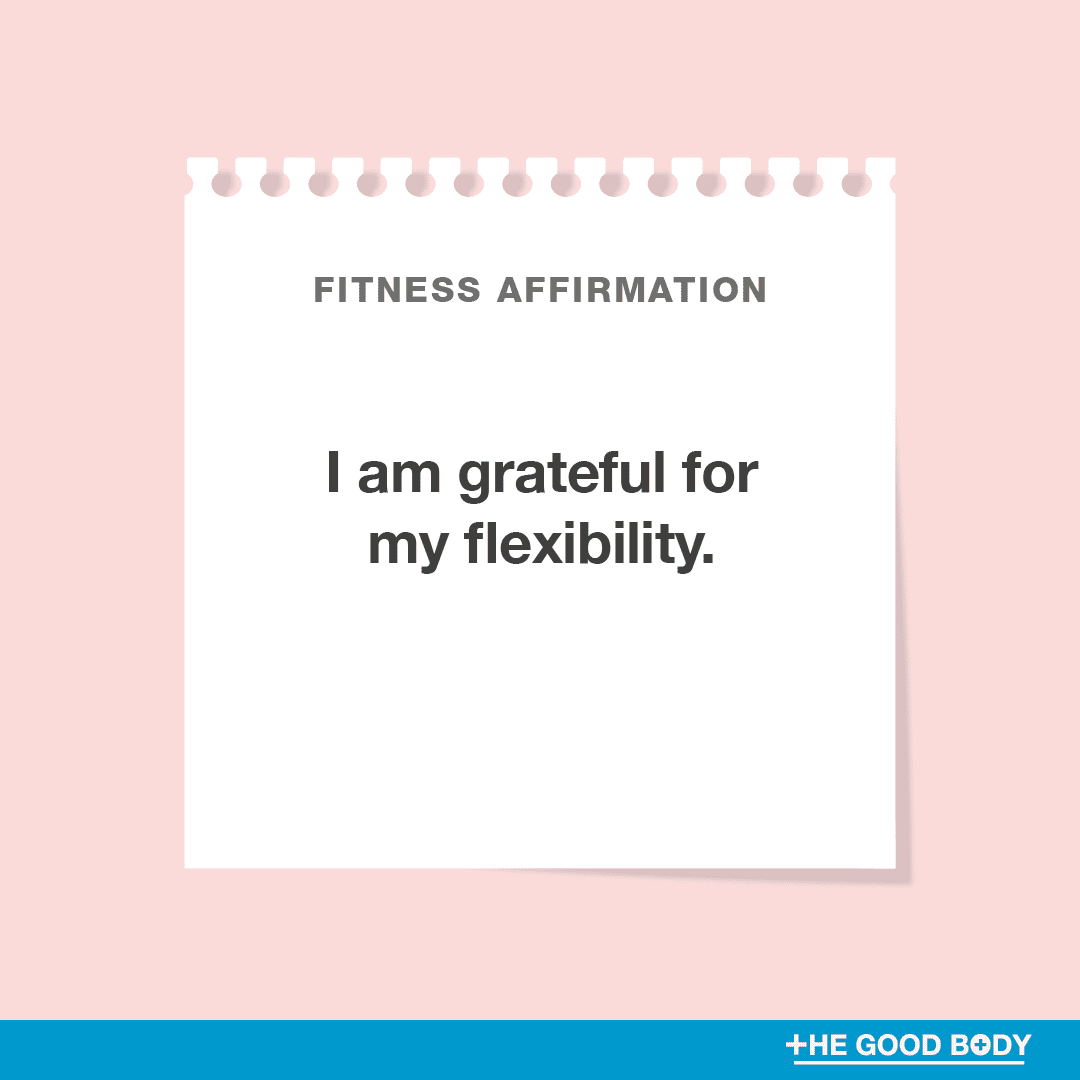 7. I am grateful for my flexibility.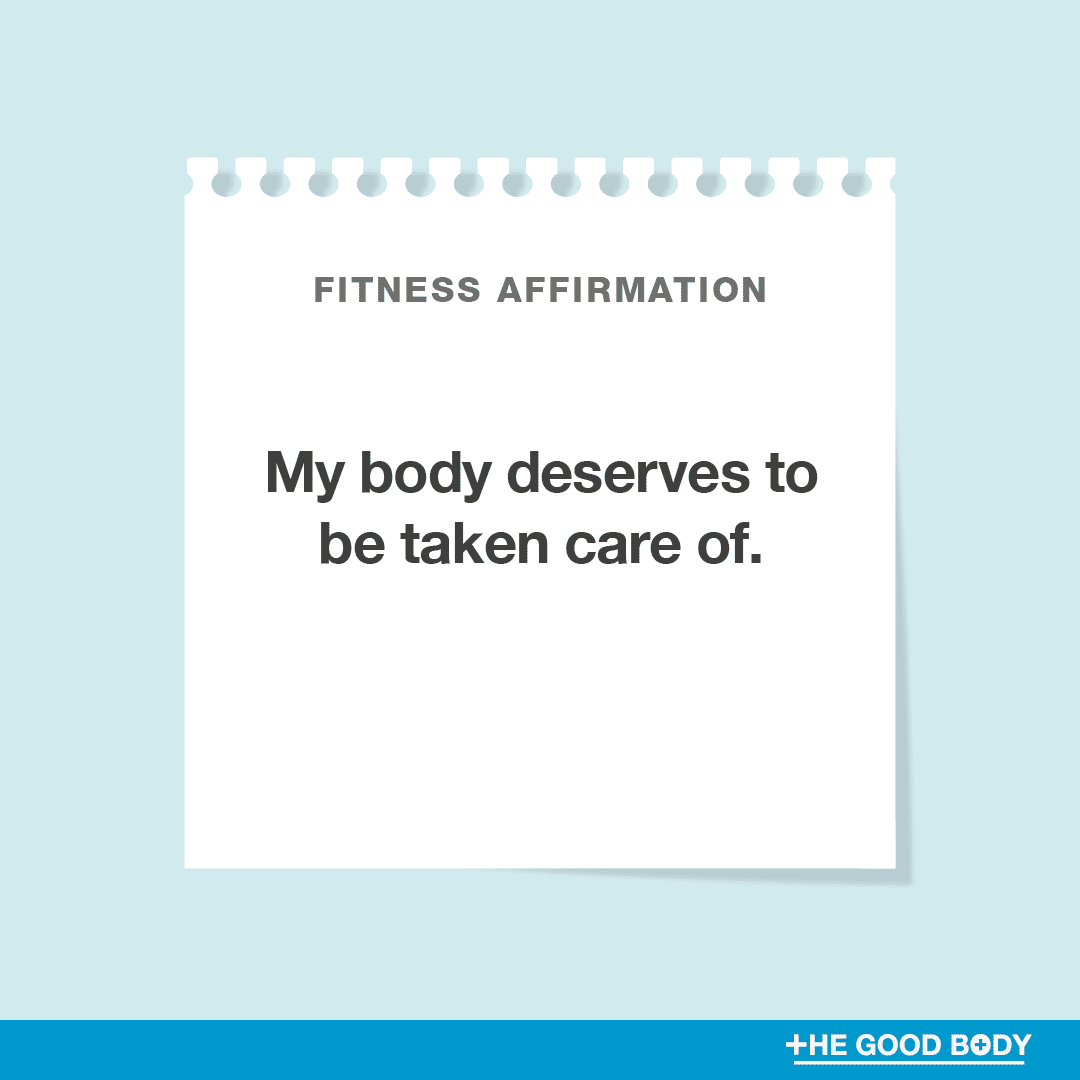 8. My body deserves to be taken care of.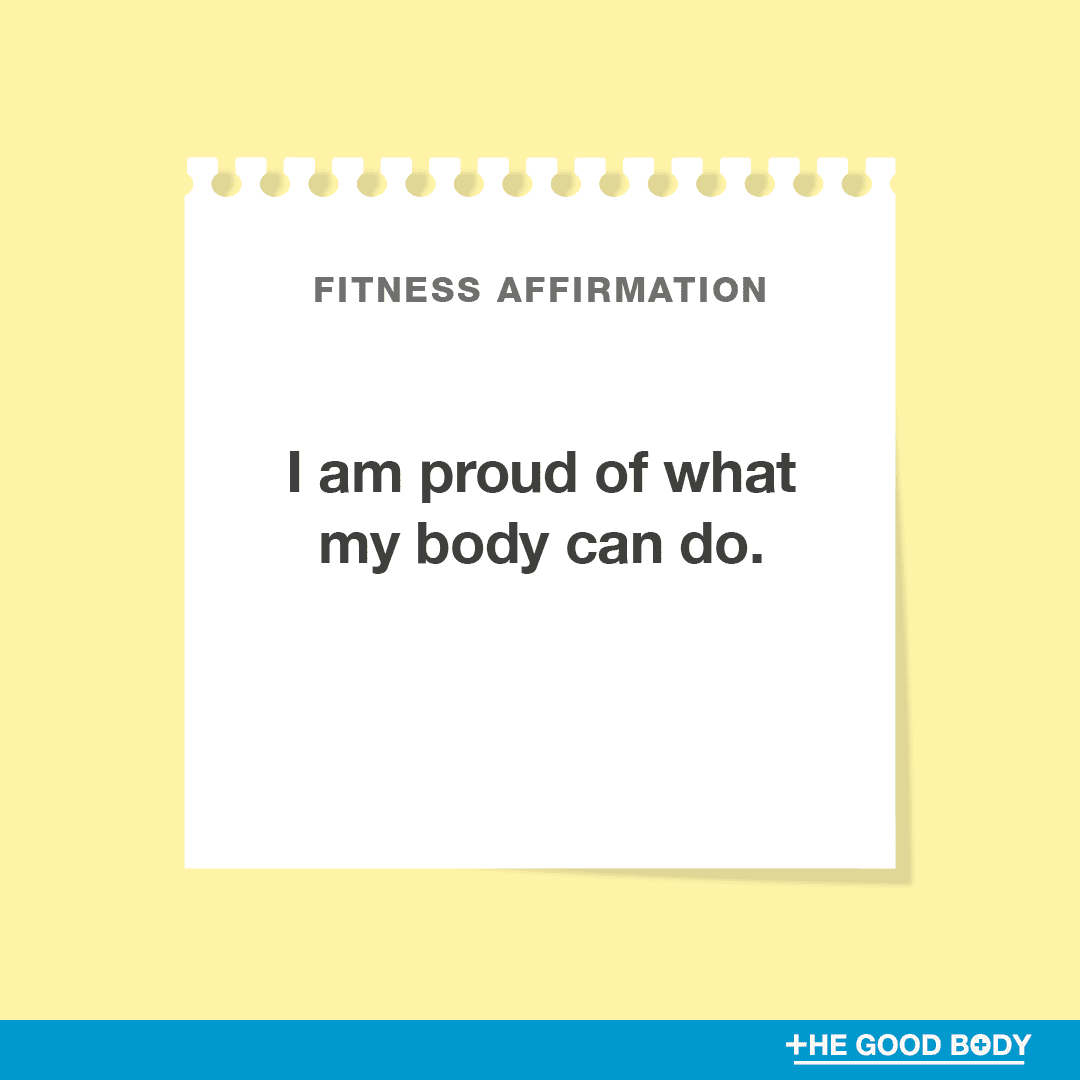 9. I am proud of what my body can do.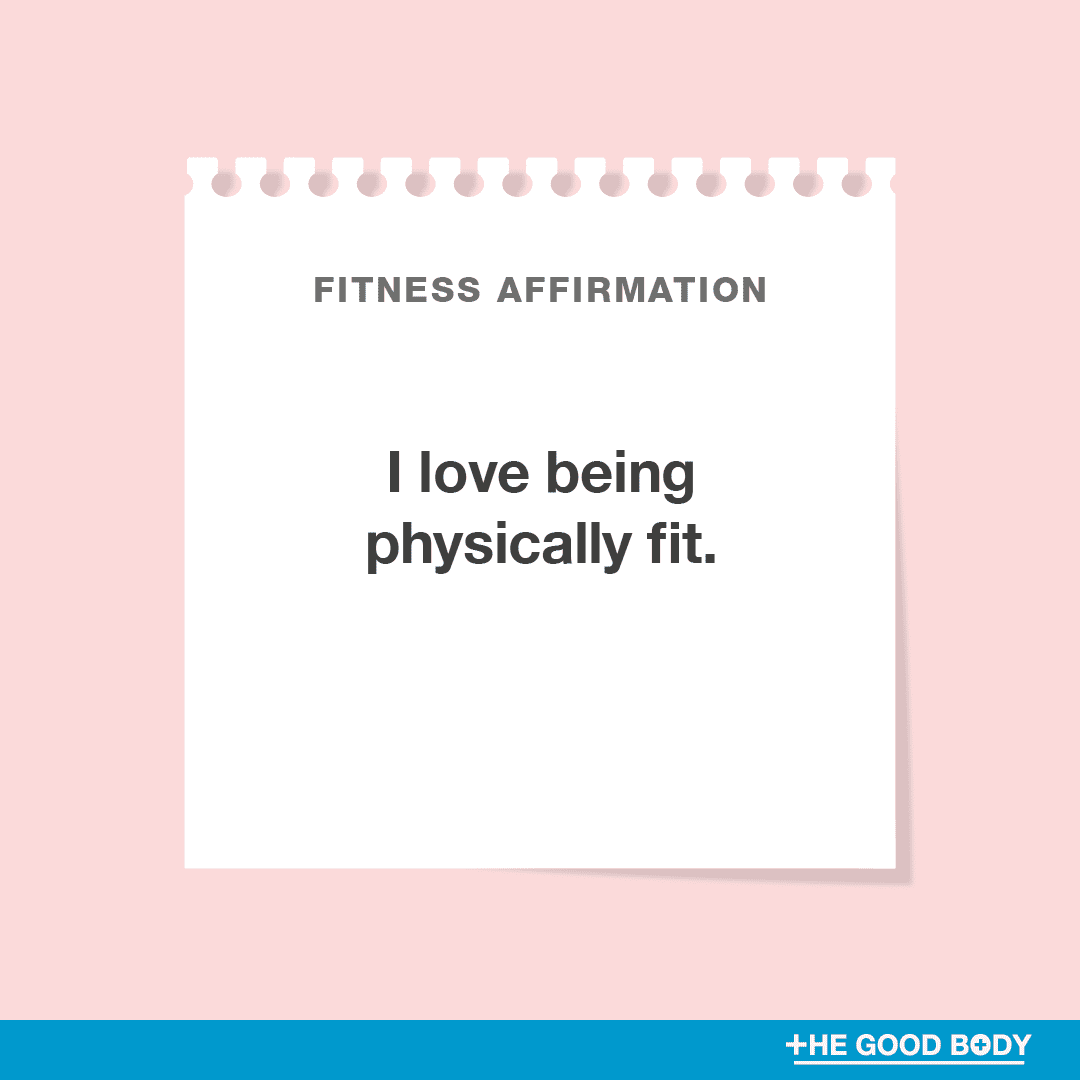 10. I love being physically fit.
Here at The Good Body we're passionate about the benefits of practicing a daily affirmation.