A toxic money mindset doesn't just impact your finances, it can have implications for all other areas of your life and relationships.
Journaling can be one way to better understand and change your relationship with money.
We've compiled 20 journal prompts for a money mindset to help you take back control: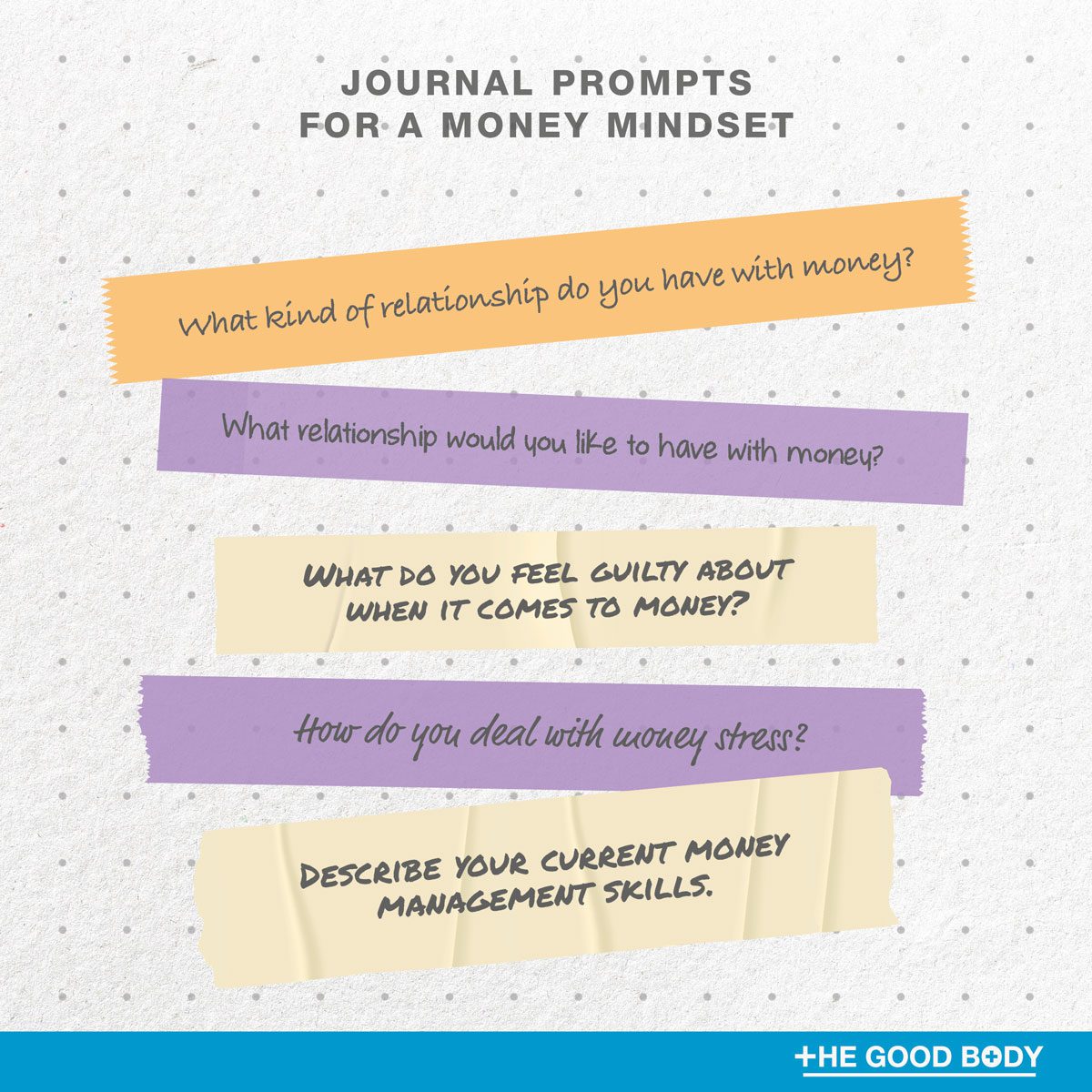 1.

What kind of relationship do you have with money?
2.

What relationship would you like to have with money?
3.

What do you feel guilty about when it comes to money?
4.

How do you deal with money stress?
A survey conducted by Bankrate found that 57% of people reported that money had a negative impact on their mental health.
Similar research from the American Psychological Association revealed that a massive 87% of people cited money as a significant source of stress.
Yoga and meditation are just two ways that you can help yourself unwind that don't need to cost money!
5.

Describe your current money management skills.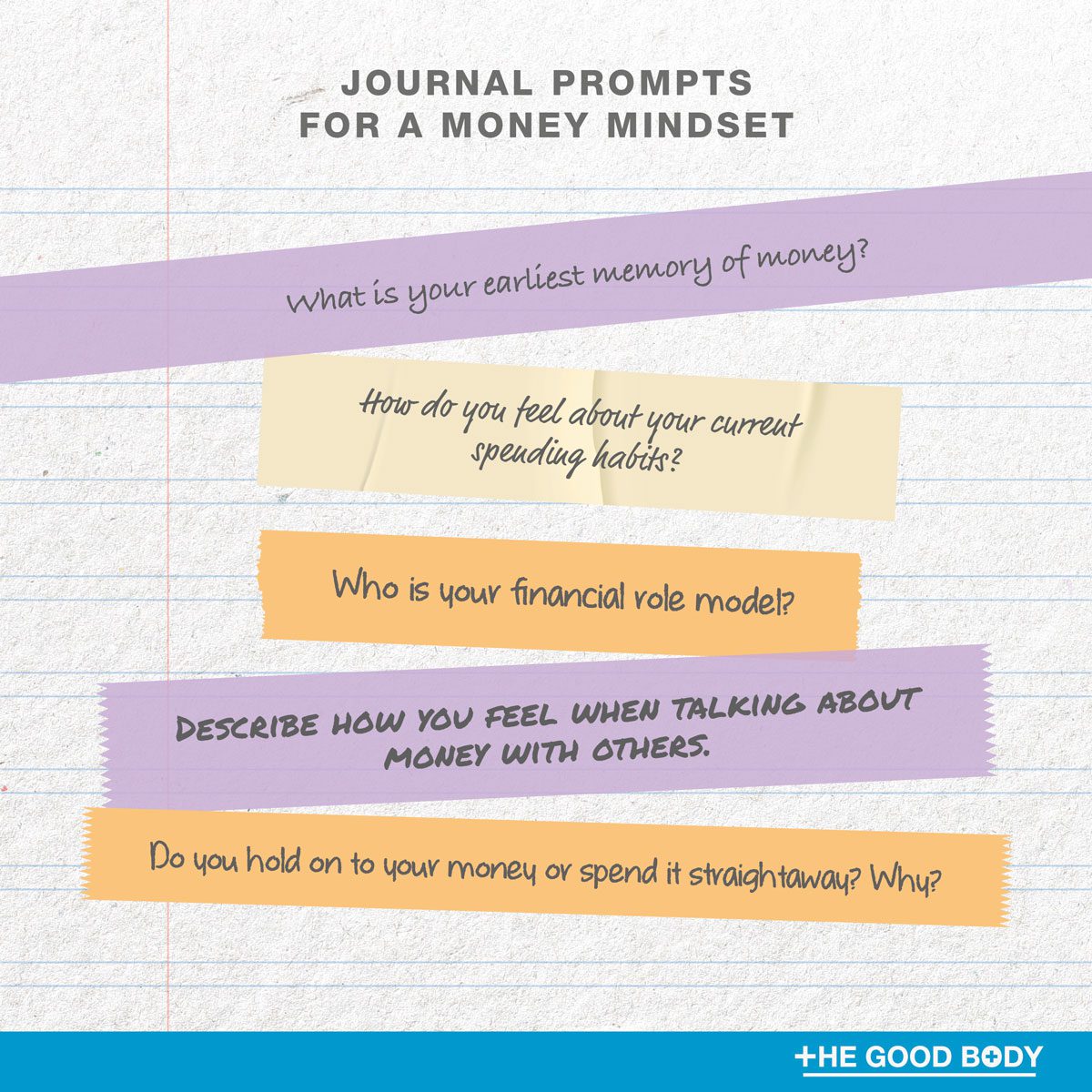 6.

What is your earliest memory of money?
Financial experts suggest that your earliest memory of money defines your entire financial future and can be a money block.
They suggest speaking to children about the value of money as early as possible so they grow up to understand and appreciate the importance of investing and saving.
7.

How do you feel about your current spending habits?
8.

Who is your financial role model?
9.

Describe how you feel when talking about money with others.
10.

Do you hold on to your money or spend it straightaway? Why?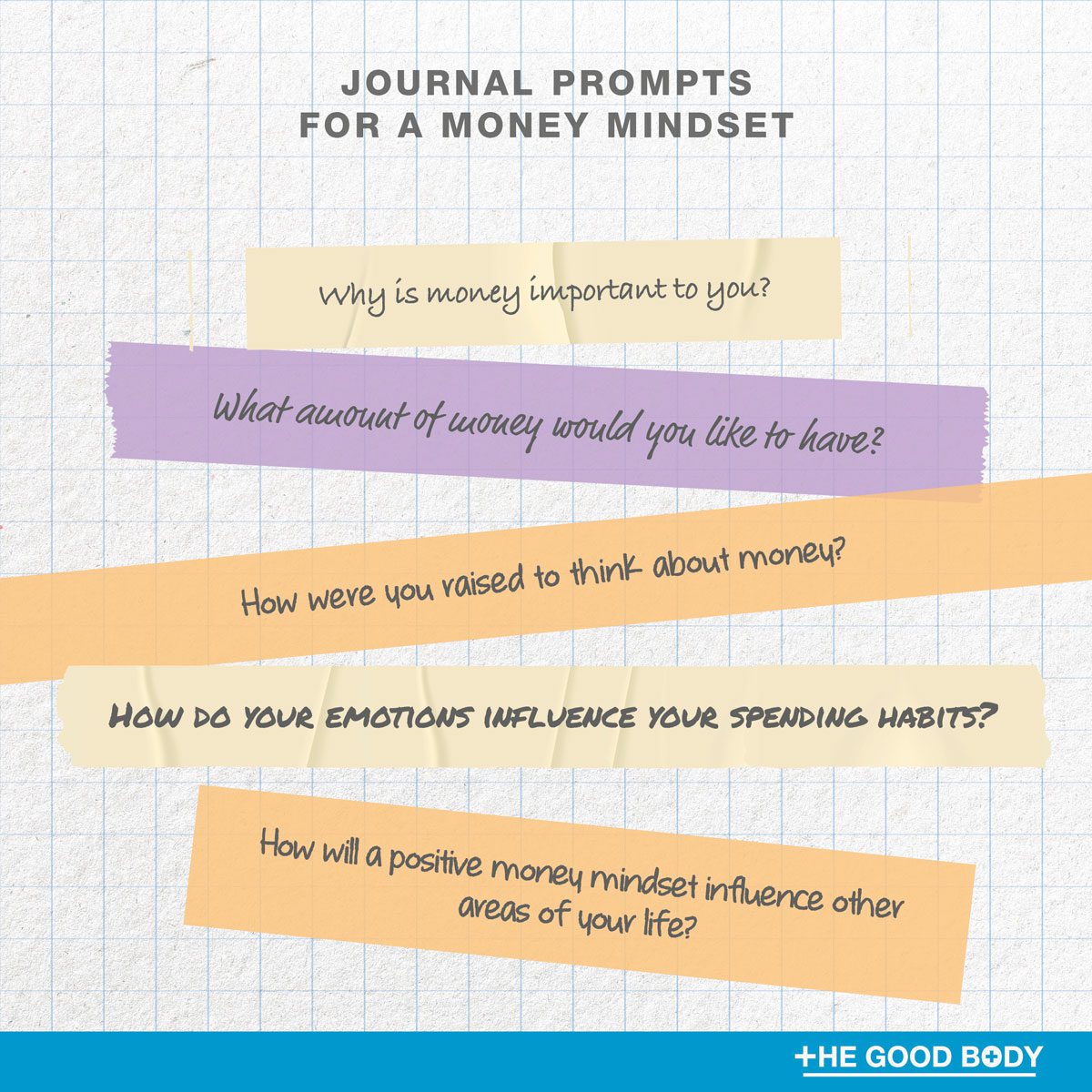 11.

Why is money important to you?
12.

What amount of money would you like to have?
13.

How were you raised to think about money?
14.

How do your emotions influence your spending habits?
If you're one of the 6.8 million Americans who live with anxiety, you may find it impacts on your financial decision-making.
Research has shown that anxiety negatively impacts saving behavior, with sufferers less likely to establish the habit of putting money away for future events.
Acupressure is one way to help manage your anxiety.
Lying on an acupressure mat might seem counterproductive, however there is evidence to show that it can have an immediate impact on the symptoms of anxiety.
15.

How will a positive money mindset influence other areas of your life?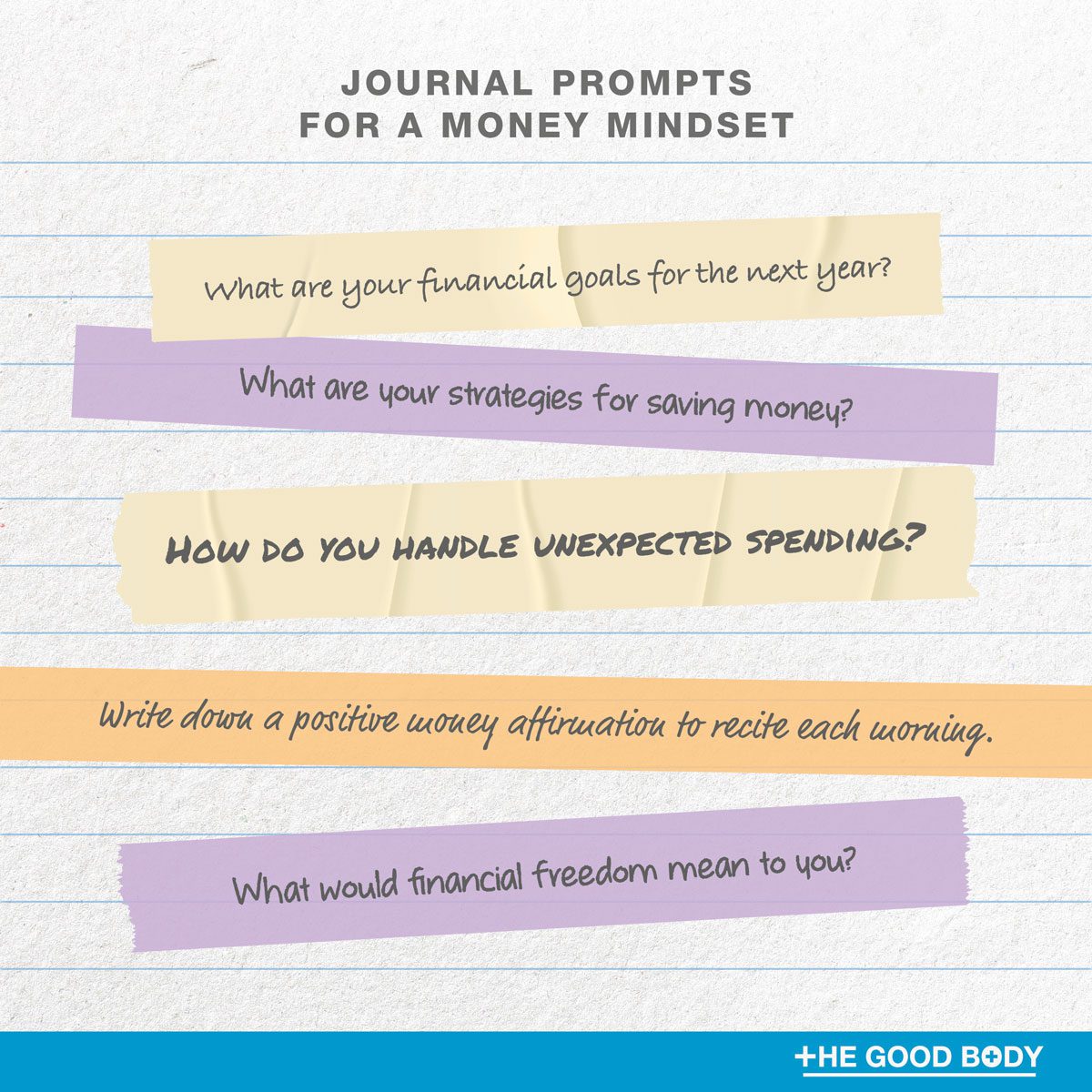 16.

What are your financial goals for the next year?
17.

What are your strategies for saving money?
18.

How do you handle unexpected spending?
19.

Write down a positive money affirmation to recite each morning.
Reciting a money affirmation might make you feel a little silly at first!
Yet time and time again research shows there are many benefits of affirmations, from relieving stress to making you more physically active.
20.

What would financial freedom mean to you?