Gaining insight into your own character and understanding your likes and dislikes, can help you focus on what you truly want from life.
What inspires you? What is your purpose? What makes you happy?
To start learning more about you, choose from our list of journaling prompts for self-discovery: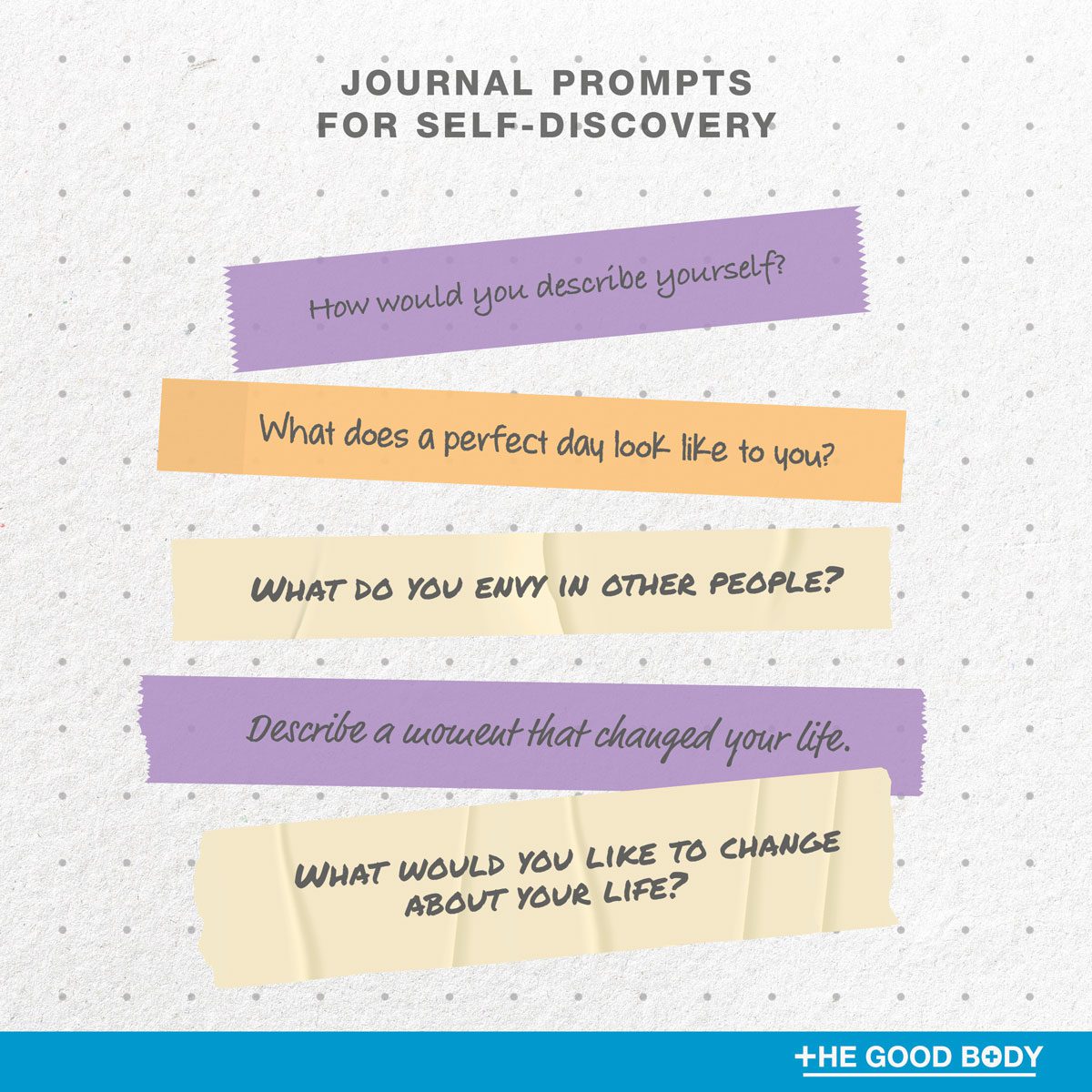 1.

How would you describe yourself?
2.

What does a perfect day look like to you?
3.

What do you envy in other people?
Mental health specialists explain that there are three pillars of self-discovery — self-awareness, discomfort and intentional living.
Thinking about envy might fall into the discomfort category for you, however by confronting uncomfortable parts of your worldview, you can find a way to correct it or simply learn to love it!
4.

Describe a moment that changed your life.
5.

What would you like to change about your life?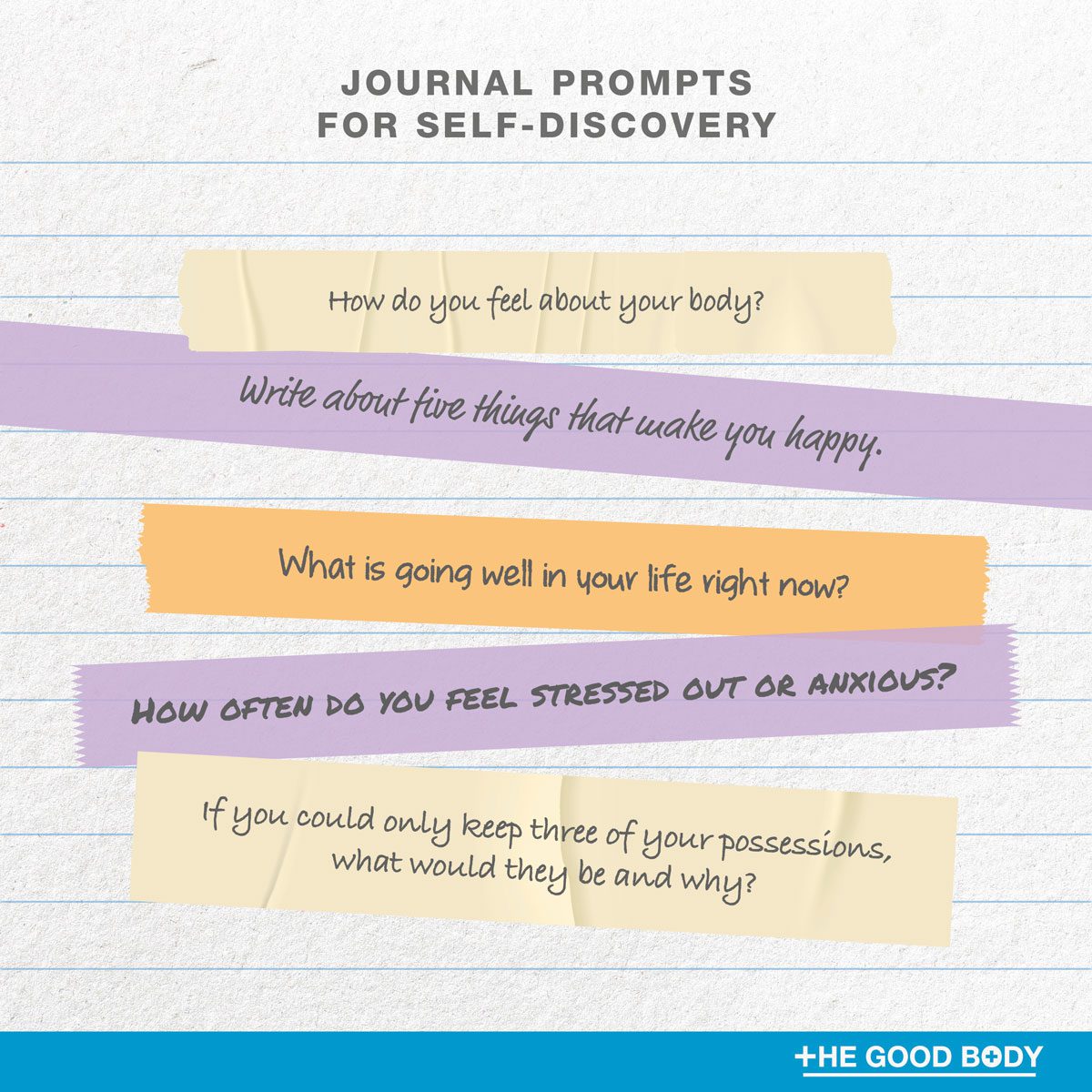 6.

How do you feel about your body?
7.

Write about five things that make you happy.
8.

What is going well in your life right now?
9.

How often do you feel stressed out or anxious?
10.

If you could only keep three of your possessions, what would they be and why?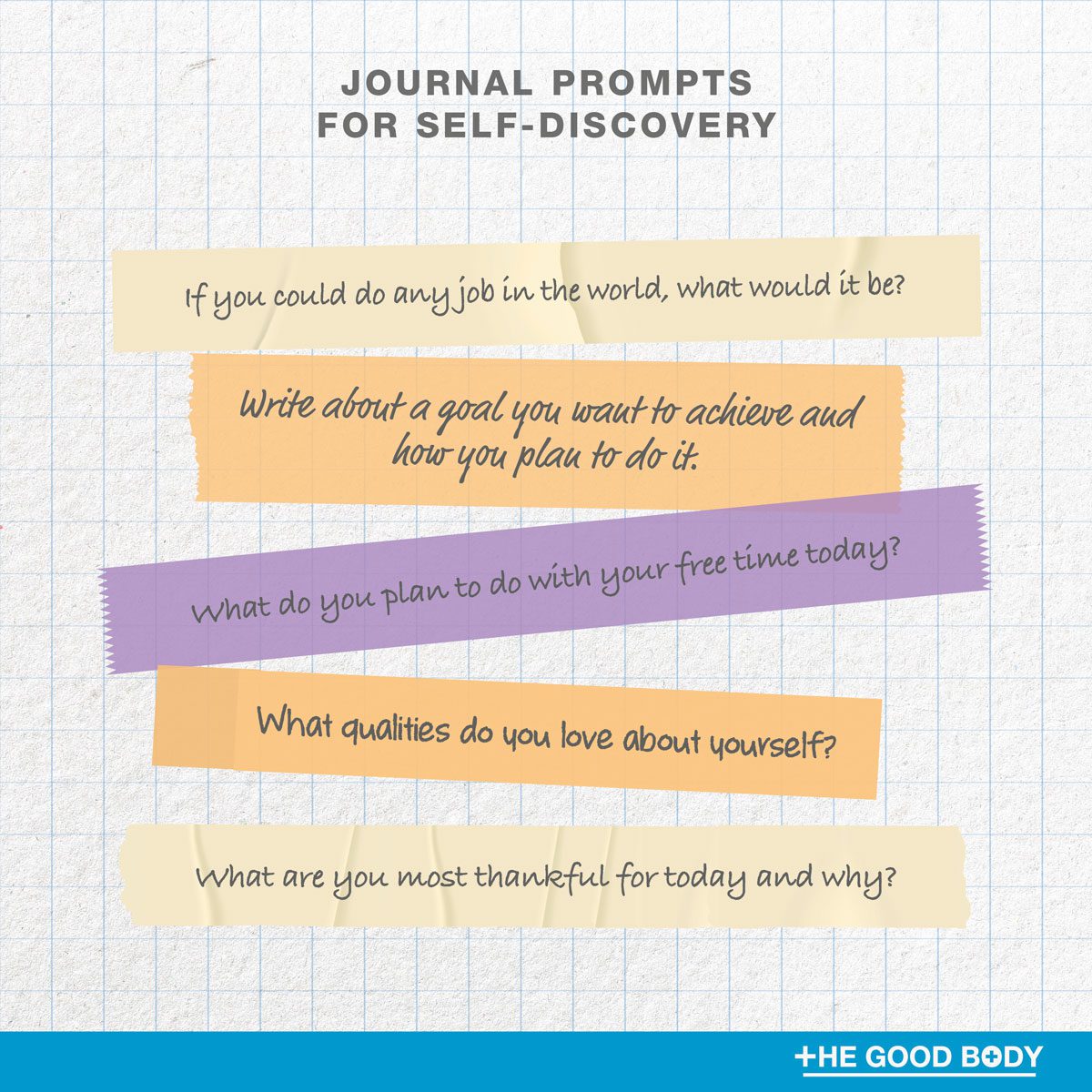 11.

If you could do any job in the world, what would it be?
12.

Write about a goal you want to achieve and how you plan to do it.
Psychology tells us that setting goals can really give our confidence and self-esteem a boost.
It gives meaning to our actions and a 2015 study revealed that it gives us a higher chance of success!
Want to learn to love yourself? Start with our journal prompts for self-love.
13.

What do you plan to do with your free time today?
14.

What qualities do you love about yourself?
15.

What are you most thankful for today and why?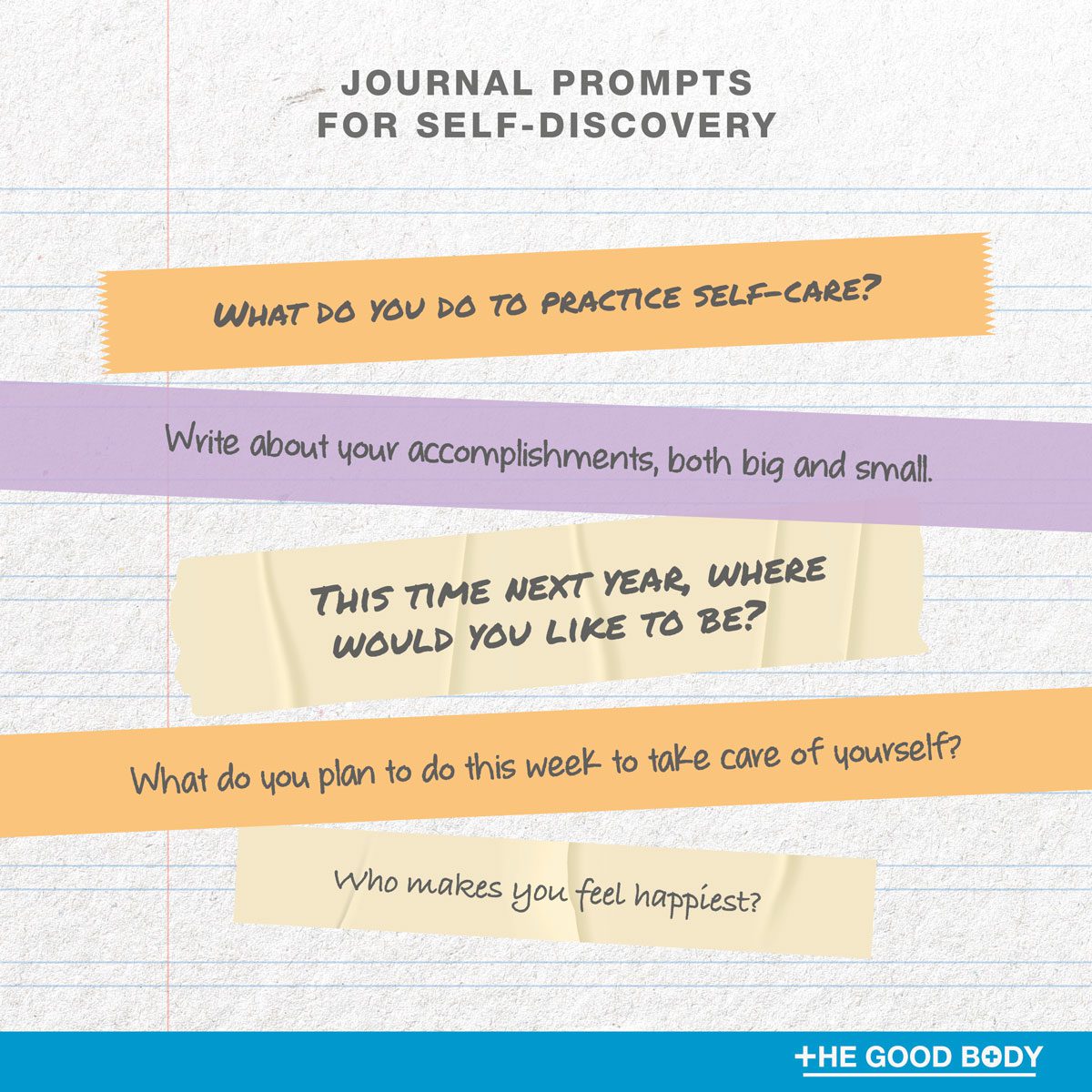 16.

What do you do to practice self-care?
Self-care has become a popular term in an increasingly stressed out world.
Making time to focus on your wellbeing has been clinically proven to calm stress and even reduce your chance of developing long term diseases.
We've compiled a guide of self-care gifts, filled with ideas and inspiration.
17.

Write about your accomplishments, both big and small.
18.

This time next year, where would you like to be?
19.

What do you plan to do this week to take care of yourself?
20.

Who makes you feel happiest?
Increase Your Self-Awareness
Here at The Good Body we're passionate about the way journaling can benefit your physical and mental health.
If you need more inspiration why not read our list of journal prompts for mental health.