1.

Start Where You Are: A Journal for Self-Exploration
Learn to love exactly who you are!
Part of living a mindful life is stopping for a moment and reminding yourself of all the wonderful things that make you who you are.
Start Where You Are encourages you to do exactly that:
Journal pages include writing prompts, space for sketches as well as wonderful inspirational quotes.
Purchasers of the journal love the beautiful illustrations, and thought it made an ideal gift for someone feeling the stresses of everyday life.
They also felt it had really changed their thinking and helped to control anxious thoughts.
2.

The Mindful Life Journal: Seven Minutes a Day for a Better, More Meaningful Life
Dedicate just 7 minutes of your day to this journal
If you're new to mindfulness then The Mindful Life Journal provides a great introduction.
Describing the busy pace of life as a raging river, the activities in the journal encourage you to go against the stream to embrace a more peaceful way of life.
Take just seven minutes each day:
Express gratitude, reflect on how you're feeling and enjoy a quick, playful mindfulness exercise to challenge yourself and reassess your priorities.
Fans of the product loved how it helped them track their emotions. The gratitude journaling aspect of the book, also made people feel increasingly positive and compassionate.
It's time to hit the pause button
Calm your busy mind and bring your attention back to the moment by pressing pause.
This beautiful hardcover journal has a premium feel, so it's great if you're shopping for a thoughtful self-care treat.
It's rich with content and the simple embossed cover is totally Instagram-worthy!
Each page offers an opportunity for weekly reflection, allowing your mind to tune into itself, great for those looking for a journal to escape anxious thoughts.
You get weekly prompts, free journaling pages as well as plenty of space to capture your goals and dreams.
Stop racing through life and take a moment with the Press Pause journal.
4.

I Am Here Now: A Creative Mindfulness Guide and Journal
Train your attention and tune your senses
By living more mindfully you make space in life to express your creativity.
I Am Here Now includes mindfulness exercises that encourage you to make mistakes, collect observe, color, sketch and make a mess!
The whole purpose of the book is to encourage you to connect with the world around you and the moment that you're in right now.
Shoppers loved how it felt more like an activity book and not quite as deep as other journals.
This playful style made many think it would be perfect for younger users who might not be looking for anything too reflective.
5.

A Mindfulness for Beginners Journal: Prompts and Practices for Living in the Moment
The perfect way to start your mindfulness journey
If you want to enjoy the advantages of journaling, but don't know where to start this journal is perfect.
It explains the concept of mindfulness and encourages you to reflect on what is driving you to want to live more in the moment.
Simple exercises encourage you to slow down and reconnect, with positive affirmations inspiring you daily.
It also includes a number of meditations, proven to further encourage a mindful life.
Though described as a journal for beginners, many experienced journal writers loved it too, feeling that it promoted self awareness.
6.

The Mindfulness Journal for Teens: Prompts and Practices to Help You Stay Cool, Calm, and Present
A safe space for teens to express themselves
With teenagers living in a constantly connected world, giving them space to pause and reflect can be really beneficial.
The Mindfulness Journal for Teens is a toolbox of techniques, including writing prompts and simple breathing exercises.
It also includes a number of 'survival skills', helping teens navigate issues such as pressures at school and low self-esteem.
Seen as a journal that's good for both teens and parents, it encourages your child to express themselves in a safe and private space.
Not only that but it looks great too, and is written in a way that's insightful without being patronizing.
7.

The Little Book of Mindfulness: 10 Minutes a Day to Less Stress, More Peace
A little mindfulness reminder you can carry with you
Ironically, sometimes finding time to live in the moment can be really tricky to do.
The Little Book of Mindfulness is therefore ideal, as you can simply throw it in your bag for whenever you get a spare moment.
Taking just 10 minutes a day, it guides you through the concept of mindfulness before introducing you to a number of simple exercises.
For example, one task titled 'Look Around You and Live Longer' invites you to pick a new focus of awareness, for example a flower or plant. Think about how it came to be and what was involved in its creation.
Reviewers loved how accessible the book was, describing how they stuffed it in a backpack to use on a hike or did the exercises while on their daily commute.
8.

Present, Not Perfect: A Journal for Slowing Down, Letting Go, and Loving Who You Are
Reconnect with who you are day by day
When you feel lost in life, or if anxiety has begun to take over, Present, Not Perfect reminds you to slow down, let go and love who you are.
Targeted primarily at women, this guided journal is beautifully illustrated and helps you reconnect with the world around you.
Exercises include different ways to practice mindful eating and new techniques to look at the fears that might be holding you back.
Many bought this book as a gift for someone living with depression or anxiety, as a way to help them find a little peace.
9.

The Mindfulness Journal: Creative Prompts to Relax, Release, and Explore the Wisdom of You
Inspire your creative mind
Keeping a mindfulness journal shouldn't feel like a chore.
It should be a chance to inspire and uplift your mind from hectic days, which is exactly what The Mindfulness Journal provides.
Unlike other journals that are simply filled with prompts and plenty of space to write, this one also contains lots of useful information.
Learn about the benefits of walking mediation and ways to send out love and kindness into the world.
You can choose a prompt that inspires you or move through the book sequentially.
There are also spaces to draw and doodle to help you connect to your inner self.
Another way to live more mindfully is to practice gratitude each day.
Take a look at our shortlist of the best gratitude journals — you can thank us later!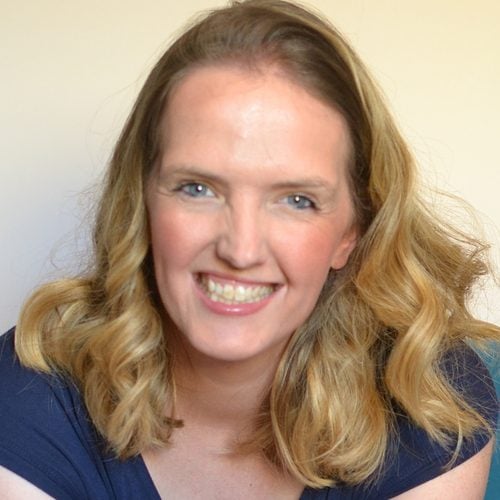 Author
Associate Editorial Manager
Specialist health & wellbeing writer, passionate about discovering new technologies & sharing the latest research.