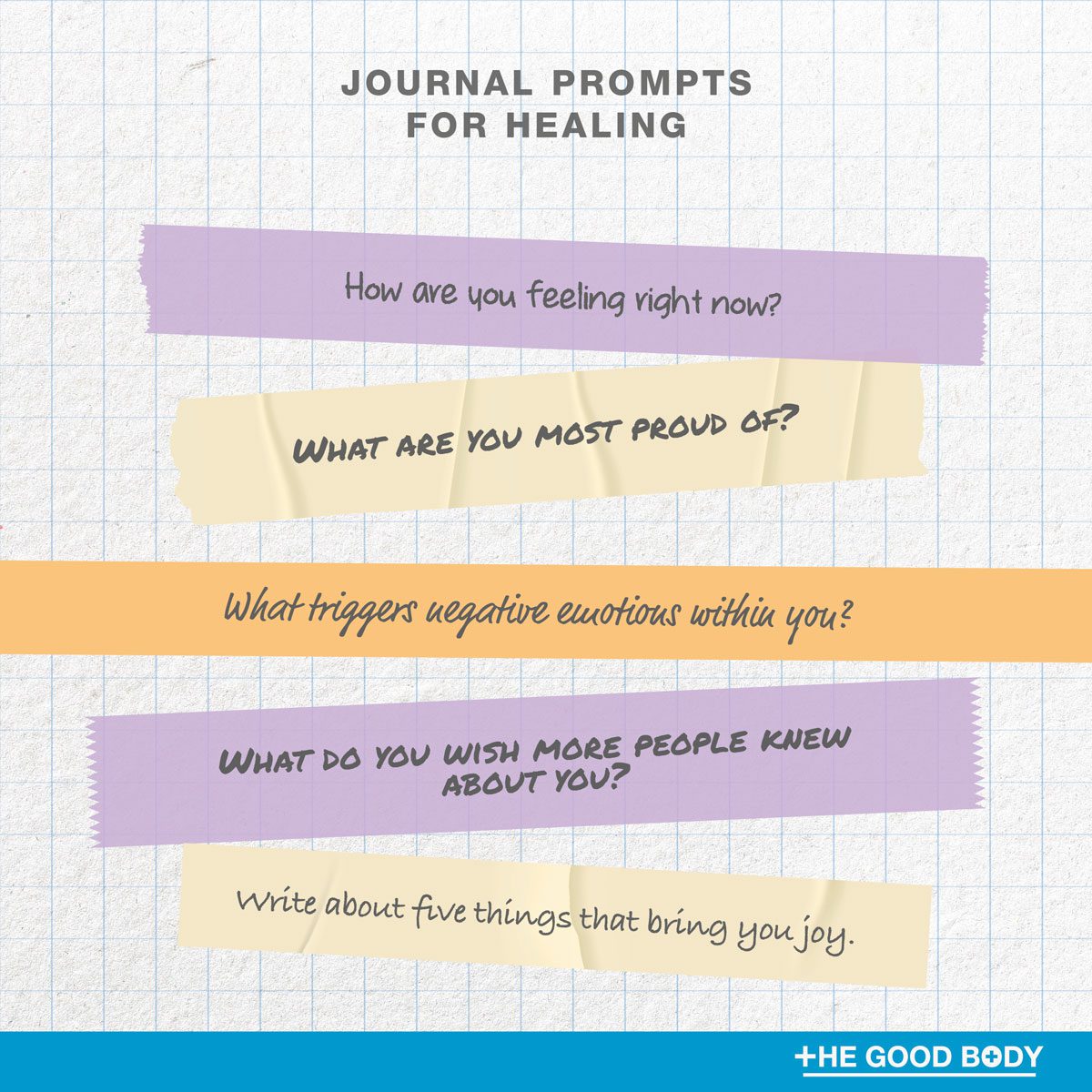 1.

How are you feeling right now?
2.

What are you most proud of?
3.

What triggers negative emotions within you?
Identifying trauma triggers is one of the first steps to starting your healing.
Though you can't always avoid your personal triggers, there are ways you can learn to manage them.
Owning your feelings, giving yourself space and talking to a professional can all help you find a way to heal.
4.

What do you wish more people knew about you?
5.

Write about five things that bring you joy.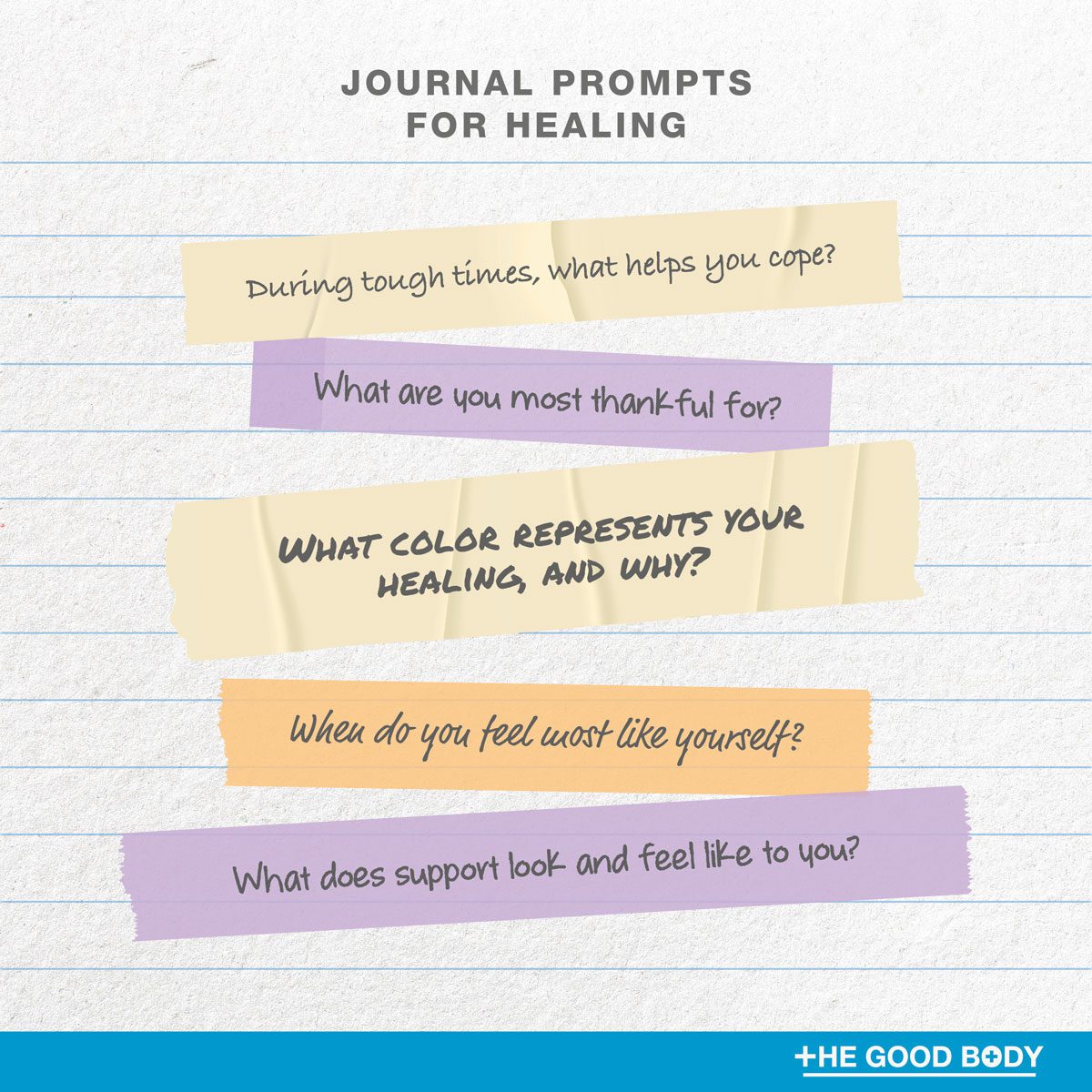 6.

During tough times, what helps you cope?
8.

What color represents your healing, and why?
9.

When do you feel most like yourself?
10.

What does support look and feel like to you?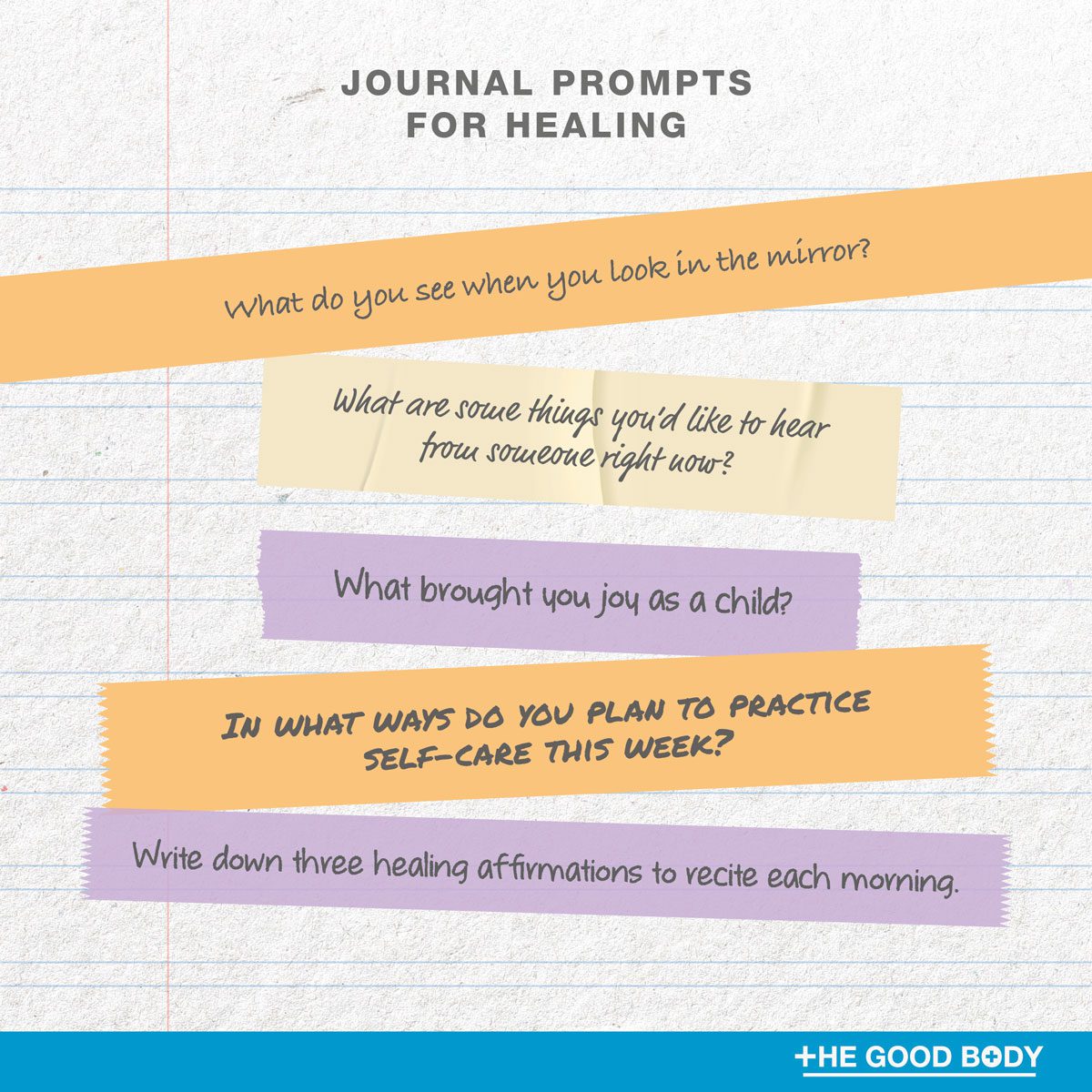 11.

What do you see when you look in the mirror?
12.

What are some things you'd like to hear from someone right now?
14.

In what ways do you plan to practice self-care this week?
15.

Write down three healing affirmations to recite each morning.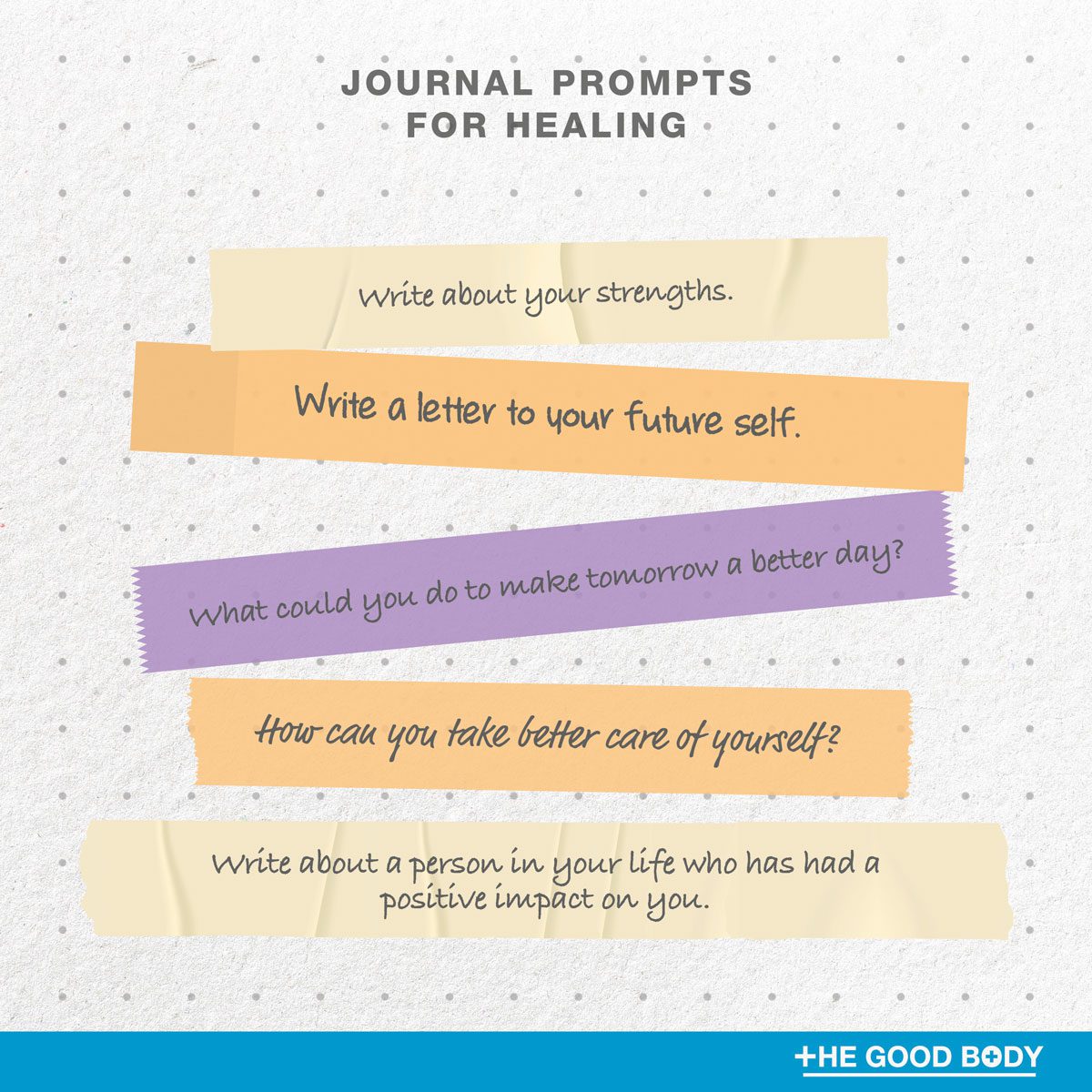 16.

Write about your strengths.
17.

Write a letter to your future self.
18.

What could you do to make tomorrow a better day?
20.

Write about a person in your life who has had a positive impact on you.