It's a well-known sleep fact that we're all not getting enough rest!
Which might be the reason you started journaling, after all it is proven to help you sleep better.
Below we've compiled 15 sleep journaling prompts so you can drift off faster tonight: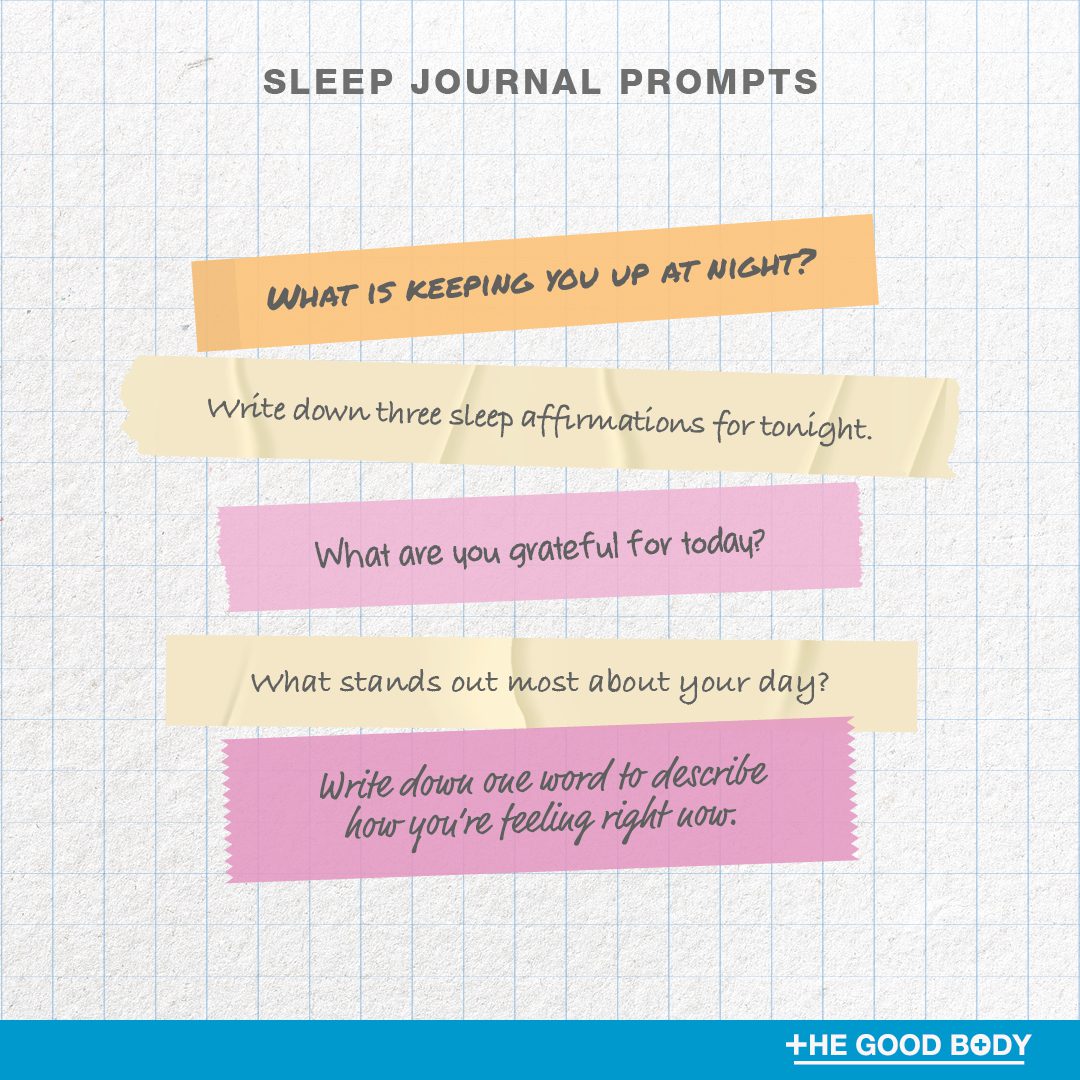 1.

What is keeping you up at night?
2.

Write down three sleep affirmations for tonight.
Research shows that reciting a positive affirming statement relieves stress and puts you in a better headspace for slumber.
Explore our list of 50 sleep affirmations and be inspired tonight.
3.

What are you grateful for today?
4.

What stands out most about your day?
5.

Write down one word to describe how you're feeling right now.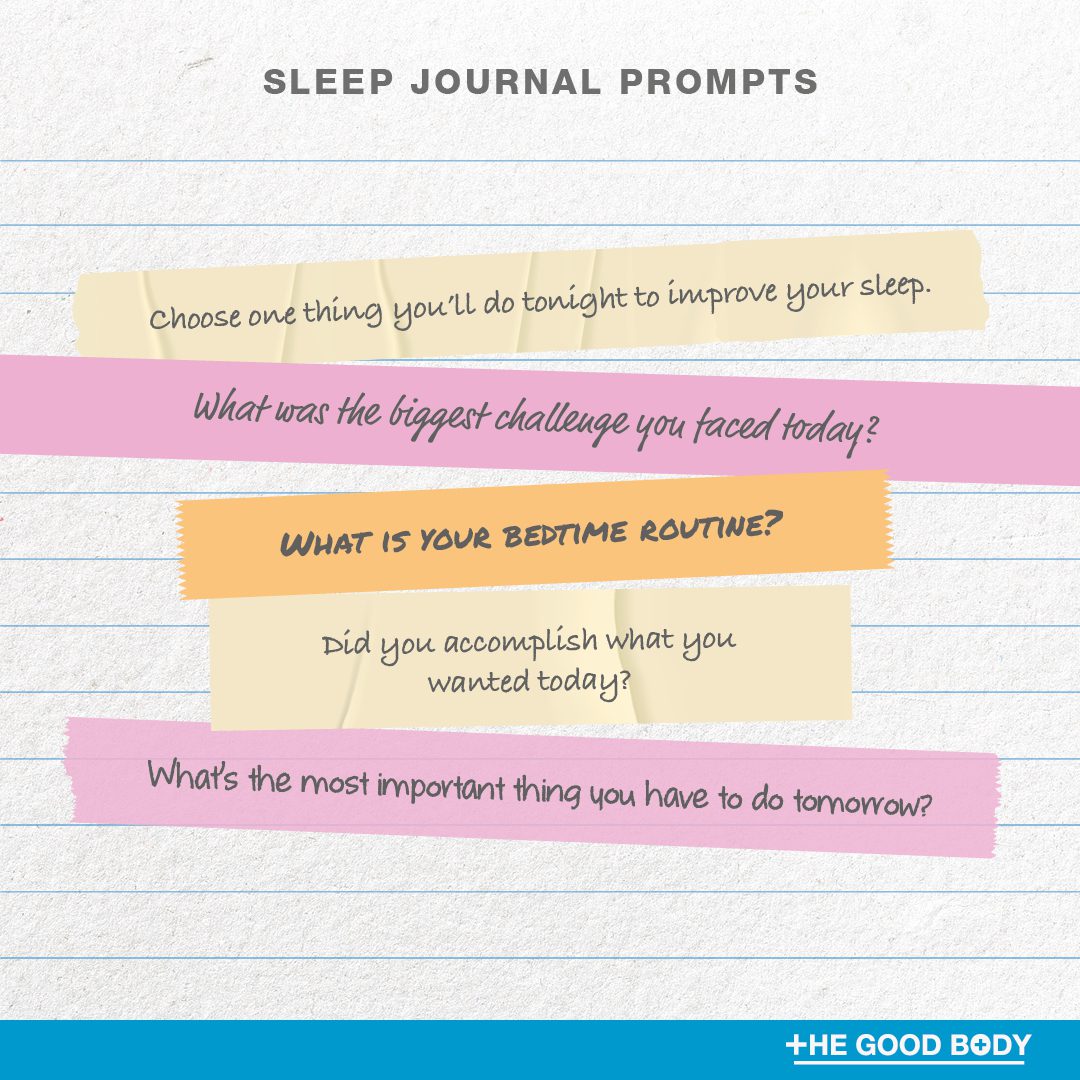 6.

Choose one thing you'll do tonight to improve your sleep.
As well as using bedtime journal prompts, there are many other things to help you sleep.
These can range from more expected things such as drinking herbal tea and wearing a sleep mask, to the more unexpected such as being naked or practicing bedtime yoga poses.
7.

What was the biggest challenge you faced today?
8.

What is your bedtime routine?
9.

Did you accomplish what you wanted today?
10.

What's the most important thing you have to do tomorrow?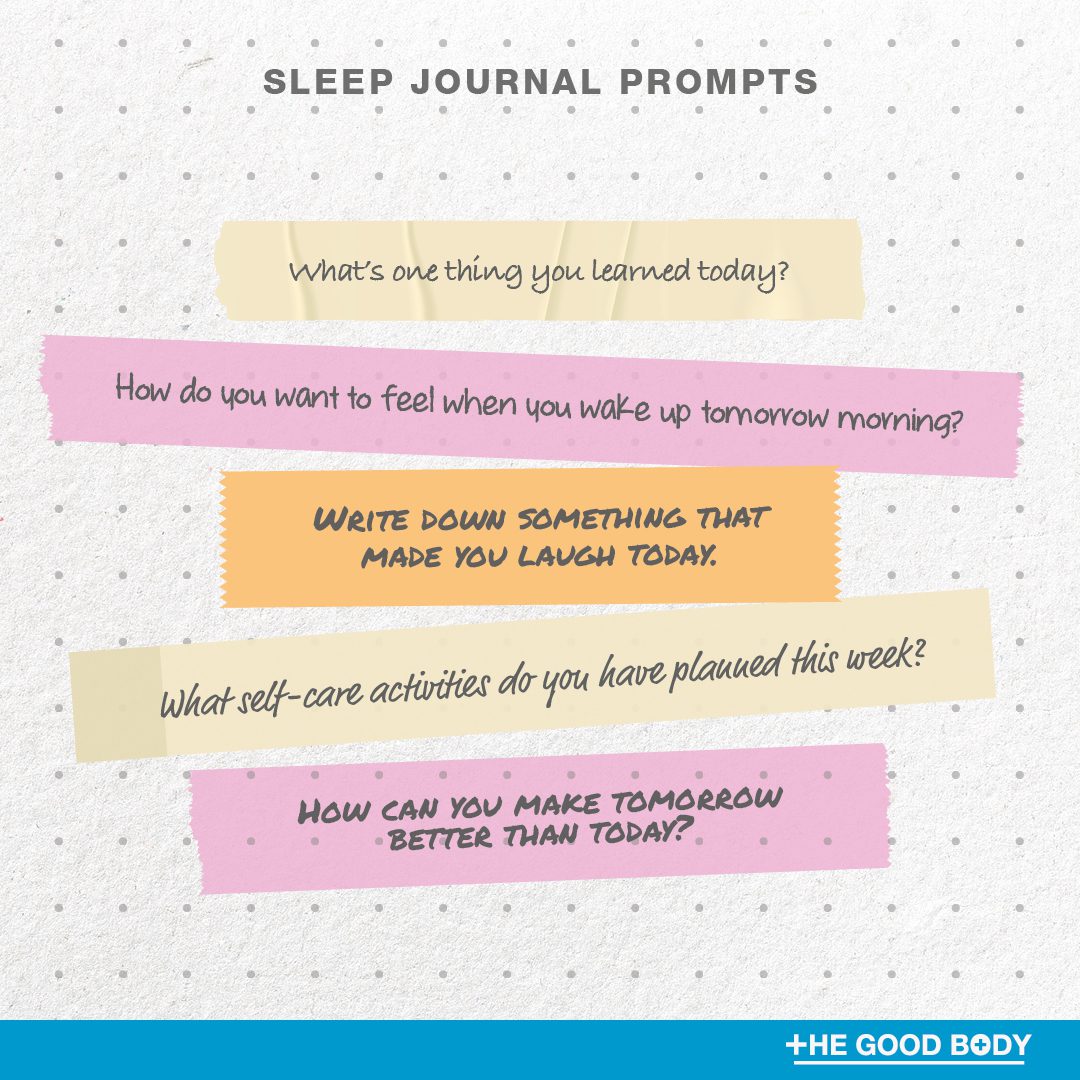 11.

What's one thing you learned today?
12.

How do you want to feel when you wake up tomorrow morning?
Avoiding staying up late can really influence how you feel and perform the following day.
The benefits of sleeping early include feeling happier, an improved memory and even a boost for your immunity.
13.

Write down something that made you laugh today.
14.

What self-care activities do you have planned this week?
15.

How can you make tomorrow better than today?
Ready to enter a zen-like state?
Improved sleep is just one of a multitude of meditation benefits.
Take a look at our journal prompts for meditation to start your journey into deeper awareness.