If you're one of the 40 million people in the US living with anxiety, then you might be looking for new ways to help manage your condition.
Journaling has been shown, through research, to reduce anxious and negative feelings, so it could be worth a try?
We've taken a look at the different anxiety journals available, and compiled a list of the best nine for you to choose from:
1.

The Anxiety and Phobia Workbook
Start to take charge of anxious thoughts
One of the most recognised journals for anxiety and depression is The Anxiety and Phobia Workbook.
Recommended by therapists around the world, and currently in its 7th edition, it encourages you to look closely at your anxious thoughts.
Included are a number of different worksheets, helping you develop coping mechanisms, end negative self-talk and experiment with relaxation and breathing techniques.
Purchasers of the book described it as a lifesaver. For many it helped them finally understand and learn to manage a condition they'd lived with for years.
However as you'd expect, there is a lot of information to read and digest, so if you're looking for a light daily journal for anxiety then this probably isn't the one for you.
2.

Joy Wellness Journal by Papier
A simple way to track your wellness journey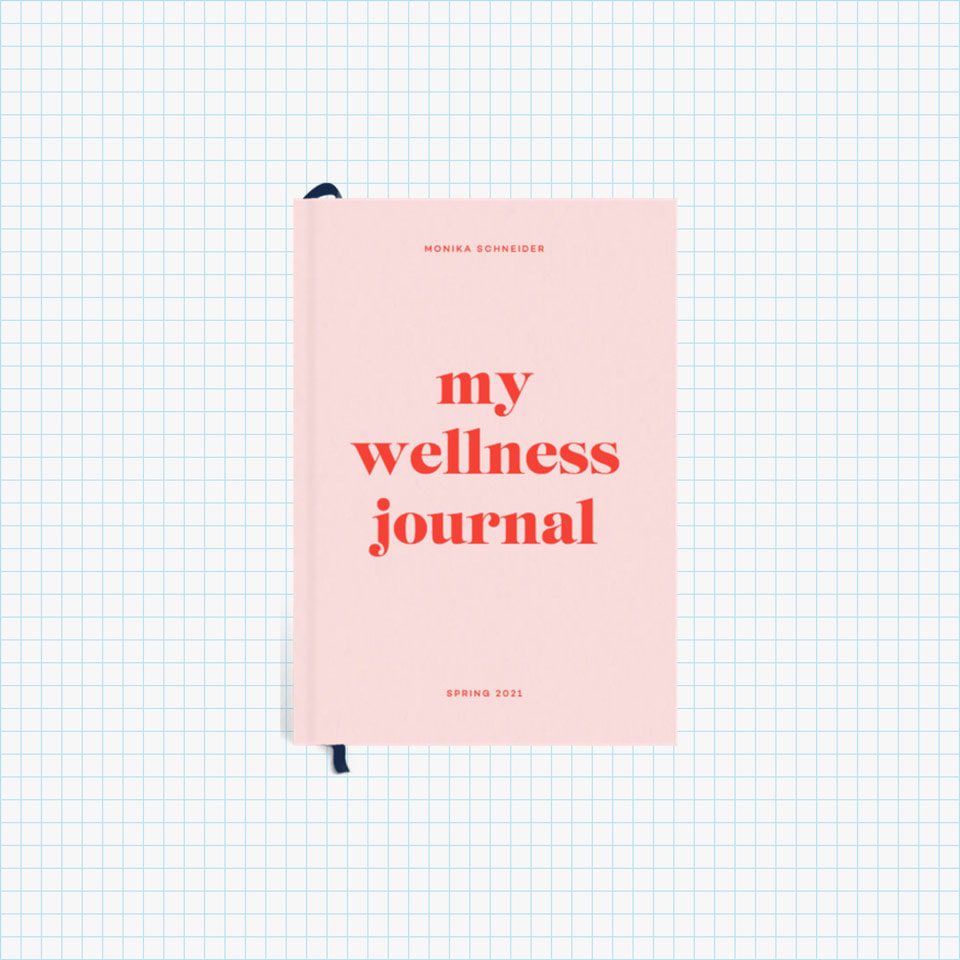 Check latest price
Looking for a gift for someone struggling with anxious thoughts? Then you might choose not to have their condition emblazoned on the cover!
This tasteful journal from Papier is a stylish alternative, focusing more on your general wellness.
For each day there is space to list out your daily intentions, plan your meals and set time for self-care.
You can track your mood, thoughts and feelings, as well as your sleep, so you can be sure you're looking after yourself as much as possible.
Record 'Words to Remember' and small goals you want to achieve to improve your anxiety.
Papier also give you the option to customize the journal, so you can add a name and year for the personal touch.
3.

52 Lists for Calm: Journaling Inspiration for Soothing Anxiety and Creating a Peaceful Life
A journal for lovers of lists!
Sometimes a blank page can be a little overwhelming when it comes to journaling, however 52 Lists of Calm offers a great alternative.
This journal simply invites you to make lists, such as:
Set a timer for ten minutes and list everything that is stressing you out right now
List the situations in which your imagination serves you well
List the words you associate with calm
Broken down into different sections, it encourages you to be present, look back and move forward.
Readers loved the design, and also how you just needed to make time once a week to write, rather than having to commit to writing every day.
4.

The Anxiety Journal: Exercises to Soothe Stress and Eliminate Anxiety Wherever You Are
Learn more about your anxiety through insightful exercises
If you want a journal that guides you through activities in a gentle and understanding way, then this is the one for you.
Written by psychologist, Corinne Sweet it offers insightful advice and explanations about why you experience anxious thoughts and feelings.
As well as guidance, the journal also includes exercises to encourage mindfulness and writing prompts grounded in the principles of CBT therapy.
The Anxiety Journal is beautiful too, with simple illustrations, so ideal if you're looking for a pick-up for someone with anxiety.
5.

Knock Knock I'm So Freaking Freaked Out Inner-Truth Journal
A fun approach to journaling for anxiety
When panic sets in it can be difficult to think clearly. This Knock Knock journal encourages you to sit down and answer the prompt:
"Why I'm so freaking freaked out today?"
With plenty of space to release your inner worries, it takes a lighthearted approach with a little stress level gauge to help you assess your mood.
The clean and contemporary design is ideal if you're slightly put off by any journal that feels too soft or spiritual!
Purchasers of the journal recommended it, in particular for teenagers going through a tough time.
They felt the sarcastic and lighthearted nature of the content made it seem more accessible to a younger user, especially if they don't want to be labelled as having anxiety.
Write it down and let it go
A popular therapeutic technique for managing anxious feelings is the act of writing down your worries and then letting them go.
This journal encourages you to do exactly that.
In a world where everyone overshares online, Burn After Writing is about sharing absolutely nothing.
You can reflect on everything from your favourite movies to your life-altering memories.
Consider important questions such as what the song would be on the opening credits of the movie of your life?
There is also space for self-reflection which might be beneficial if your mind is working overtime.
The quirky style might not suit everyone, but if you're looking for a light and fun journal you'll enjoy this one.
7.

Put Your Worries Here: A Creative Journal for Teens with Anxiety (The Instant Help Guided Journal for Teens Series)
A safe space for an anxious teen to express themselves
Life can be a confusing and stressful place when you're a teenager, with 1 in 3 experiencing an anxiety disorder between the ages of 13 and 18.
Put Your Worries Here provides teenagers with a space to really release the worries that they may be feeling.
With over 100 prompts, it encourages the writer to be creative, with space to write, sketch or stick photographs.
Parents loved the support they felt the journal had offered their teens, reminding them that how they were feeling was completely normal.
8.

Tiny Buddha's Worry Journal: A Creative Way to Let Go of Anxiety and Find Peace
A creative way to cope with anxiety
Journaling for anxiety doesn't mean having to write page after page every day. Tiny Buddha's Worry Journal offers you a creative way to unwind.
Within the journal you'll find questions focused on understanding what currently worries you and space to make plans on how you'll cope with stressful situations in the future.
However you also get coloring and doodle pages so you can express yourself, in a lighter and more colorful way!
Reviewers appreciated the coloring pages in particular as a way to switch off, and felt it genuinely helped them to feel calmer at the end of a stressful day.
9.

Create Your Own Calm: A Journal for Quieting Anxiety
Settle your busy mind page by page
The vivid watercolor illustrations and thought-provoking words in this journal provide a wonderful escape.
Inside you'll find a number of different mindfulness exercises, all focused on helping you to reduce your anxious thoughts.
Answer a number of prompts and questions, such as:
What color does your stress feel like?
List or draw three things that always make you laugh and feel at ease.
Write a letter to your past self, identifying the ways you've grown and moved through obstacles, fears, and anxieties. Include why you are proud of yourself for choosing to keep going.
Unlike many anxiety journals, this one is about addressing how you feel (still in a creative way) rather than simply distracting your mind.
There are plenty of different strategies you can try for managing your anxiety, including drinking herbal tea.
However not just any herbal tea, we've created a list of the most powerful ones you need to try!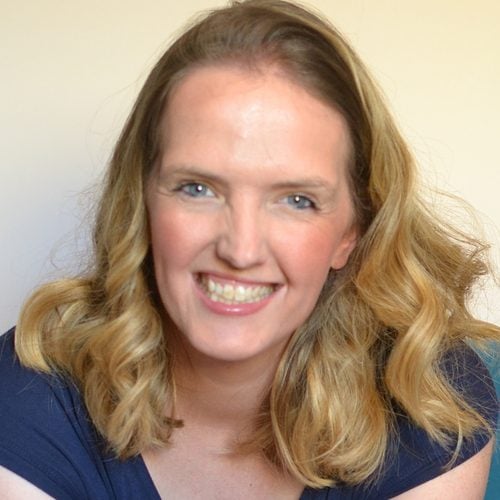 Author
Associate Editorial Manager
Specialist health & wellbeing writer, passionate about discovering new technologies & sharing the latest research.