Positive Affirmations for Foot Pain
Below are ten positive affirmations for foot pain to inspire you: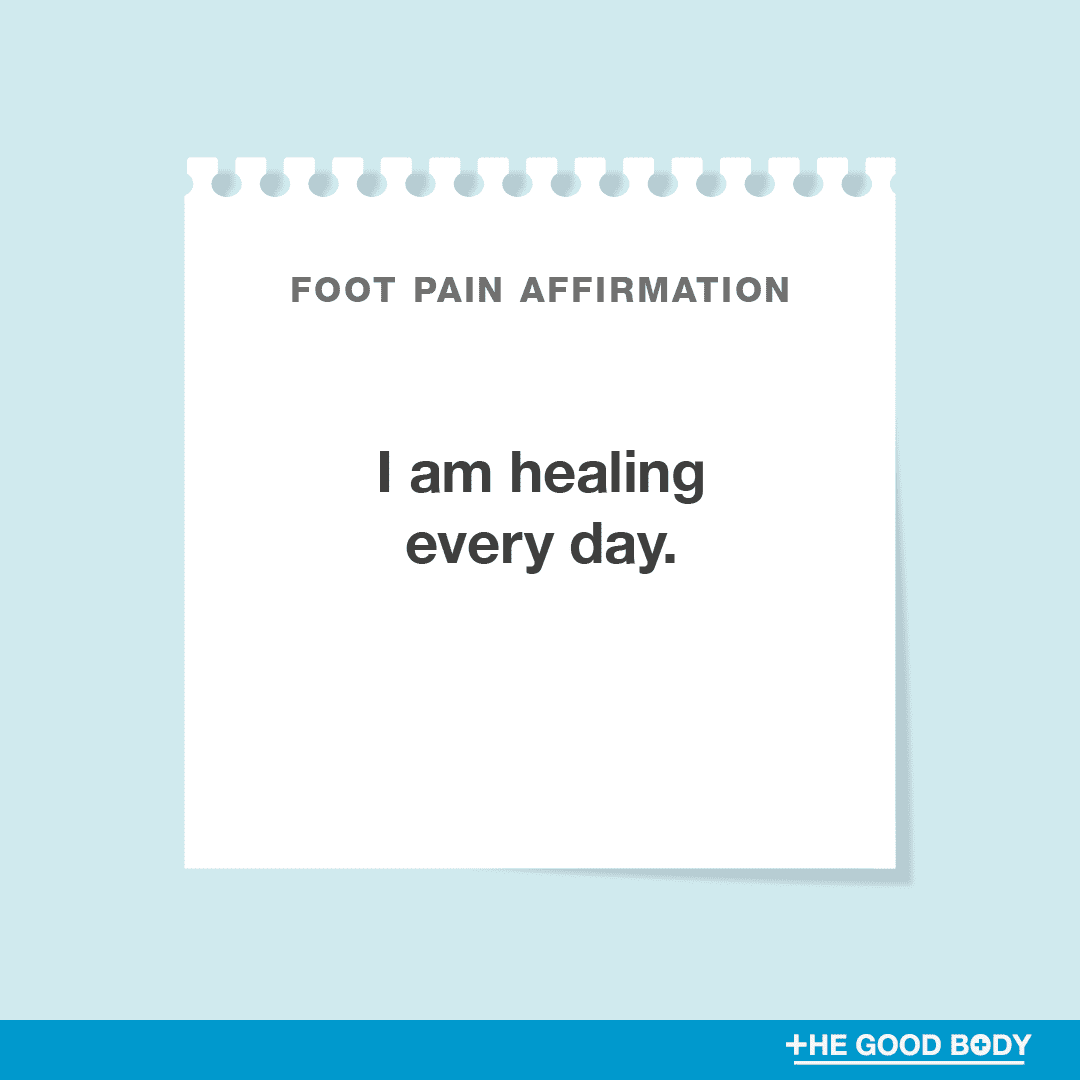 1. I am healing every day.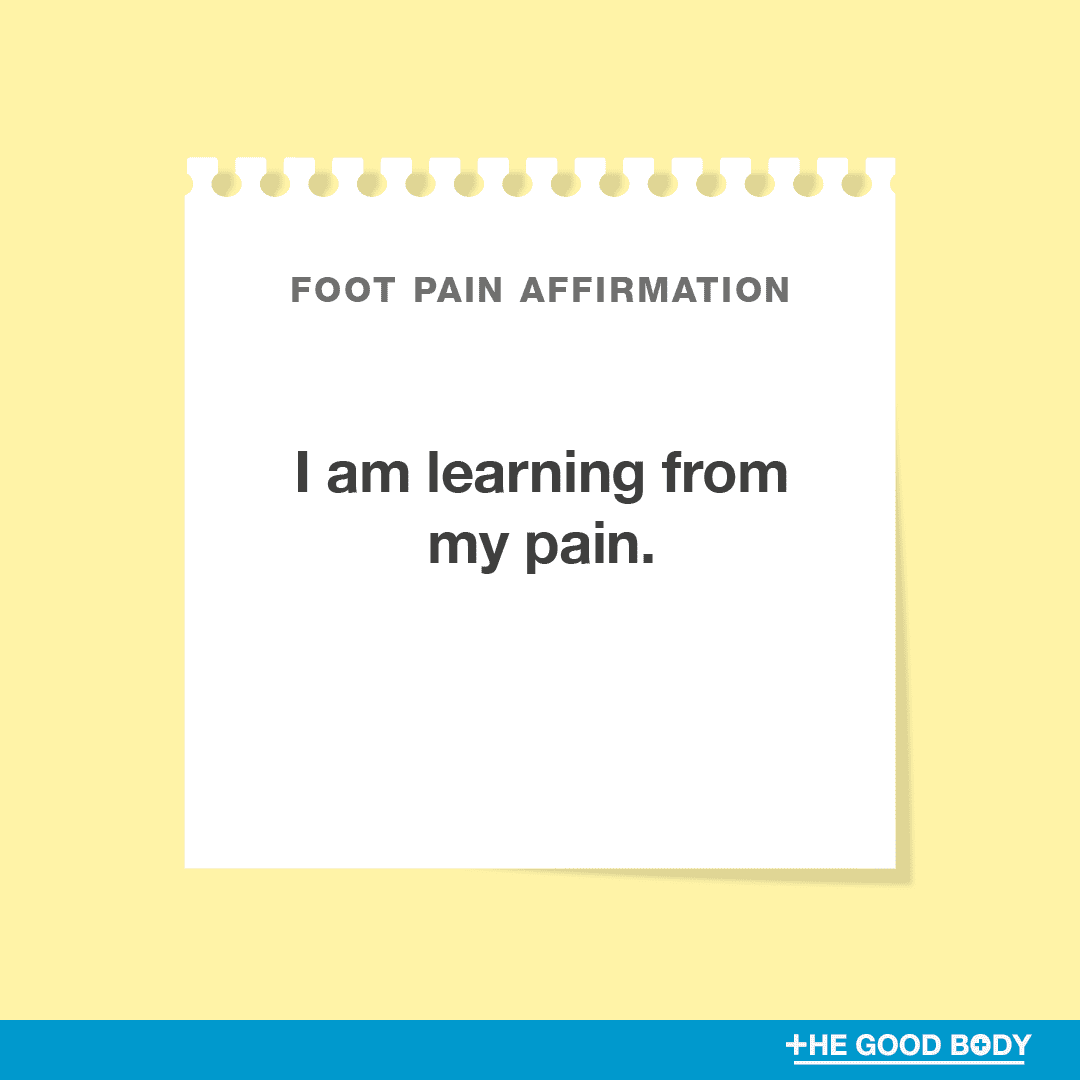 2. I am learning from my pain.
One way to take control of your condition is by enjoying a satisfying foot massage.
Massage has been shown, whichever style you choose, to offer a wide variety of different health benefits.
These include improving symptoms of plantar fasciitis, boosting your circulation and promoting better sleep.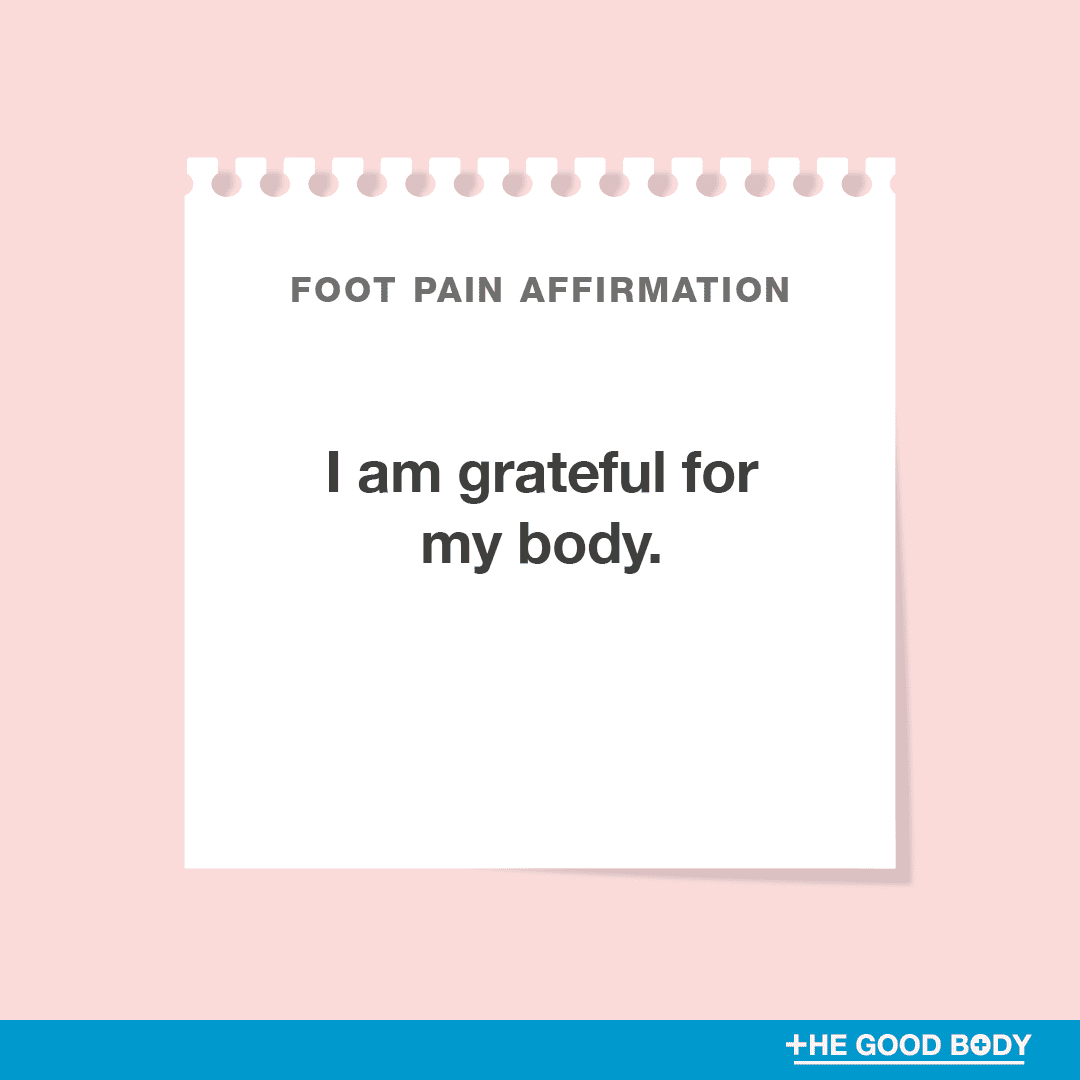 3. I am grateful for my body.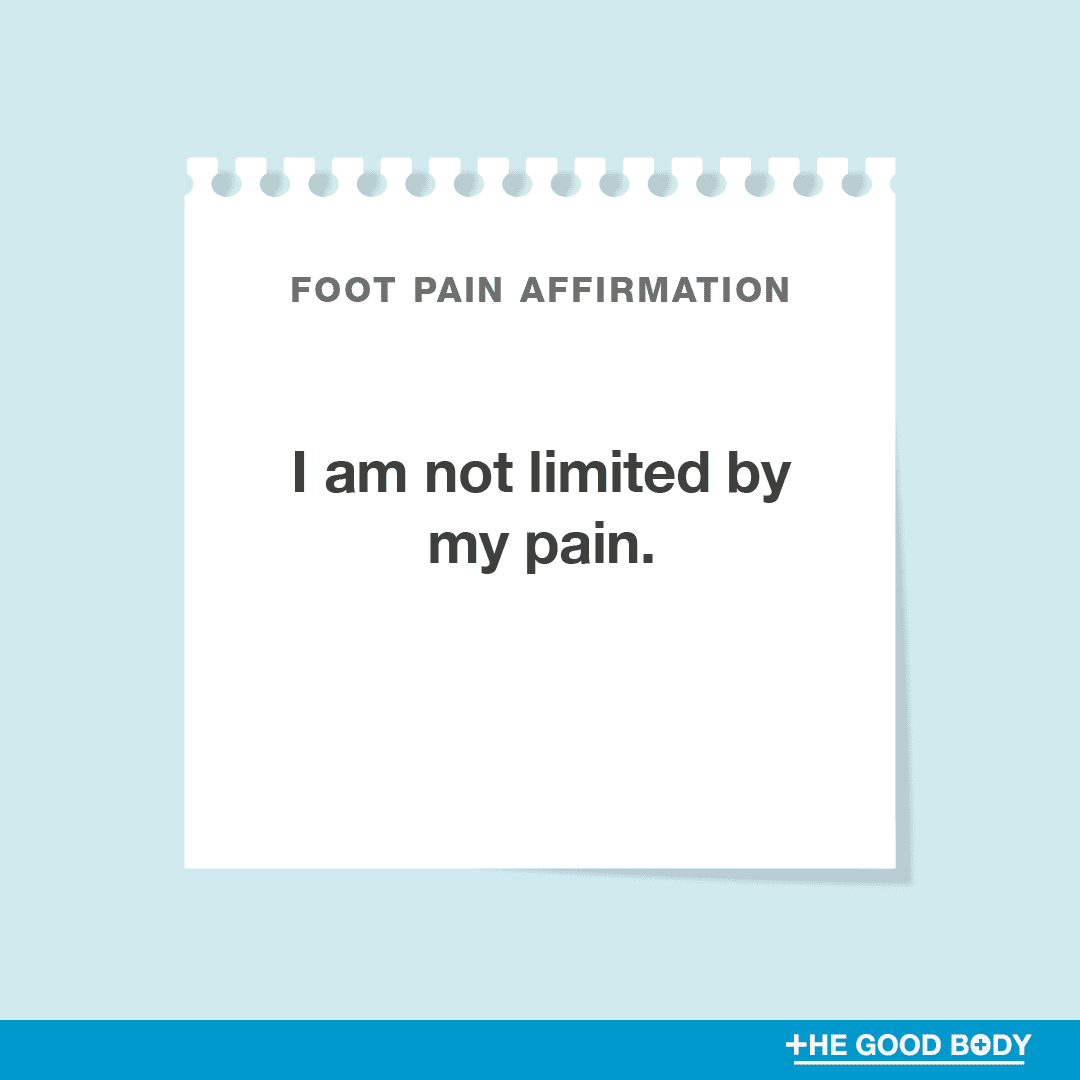 4. I am not limited by my pain.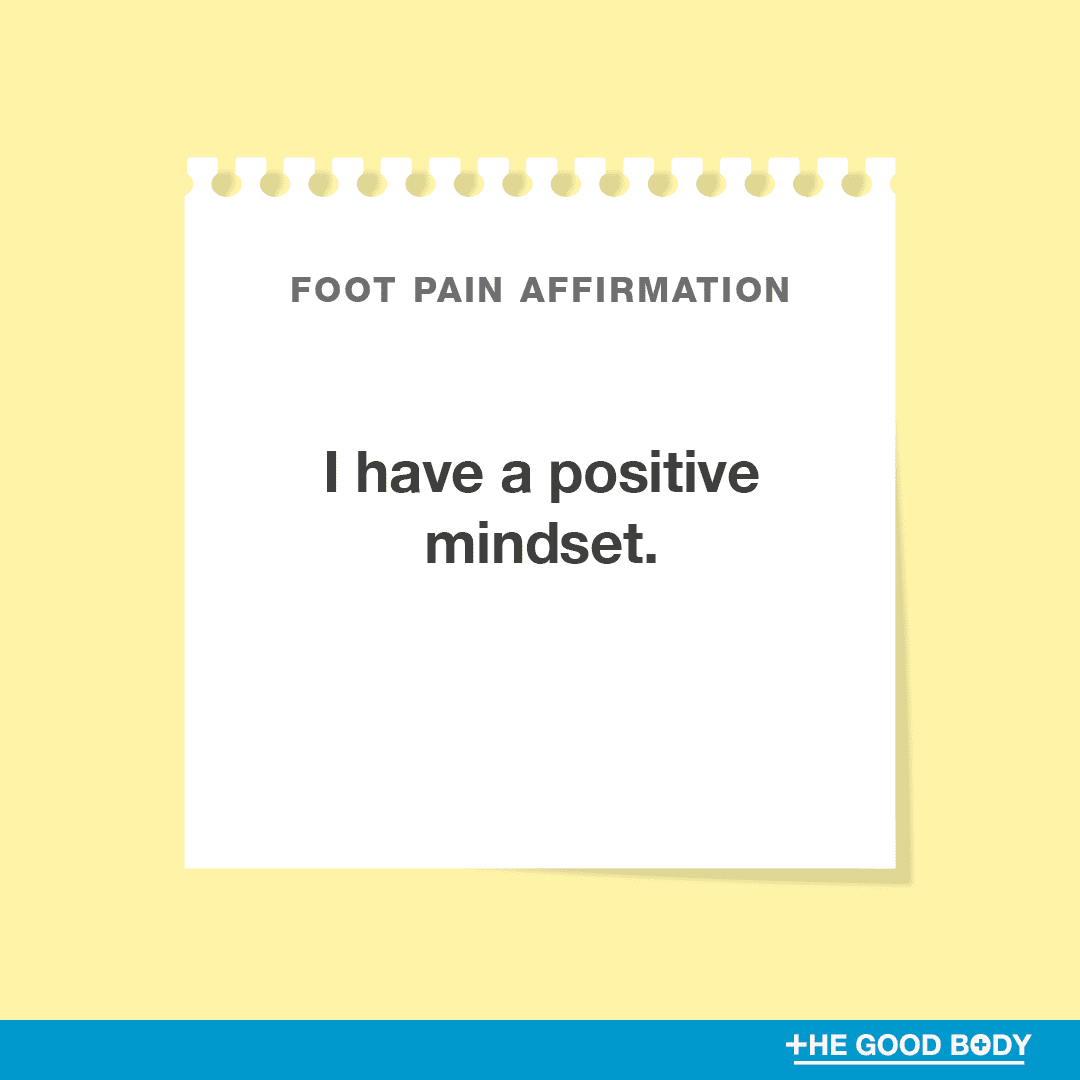 5. I have a positive mindset.
Looking at things in an optimistic way can be challenging when you're living with painful feet.
Writing in a journal can be one way to make sense of your condition and even relieve associated symptoms of anxiety.
You can start with a blank notebook or you'll find a range of different journals on the market focused on topics such as gratitude, mindfulness and fitness.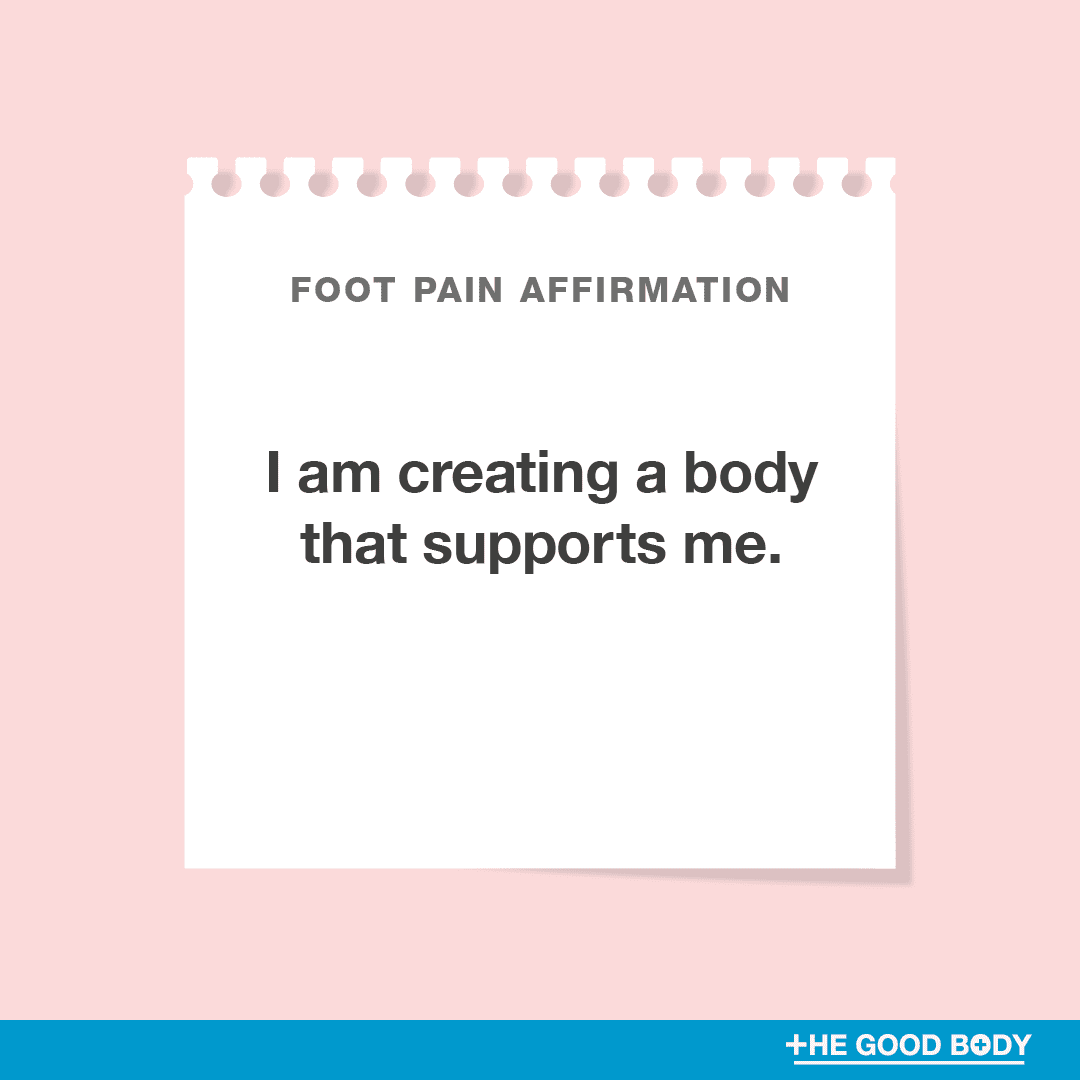 6. I am creating a body that supports me.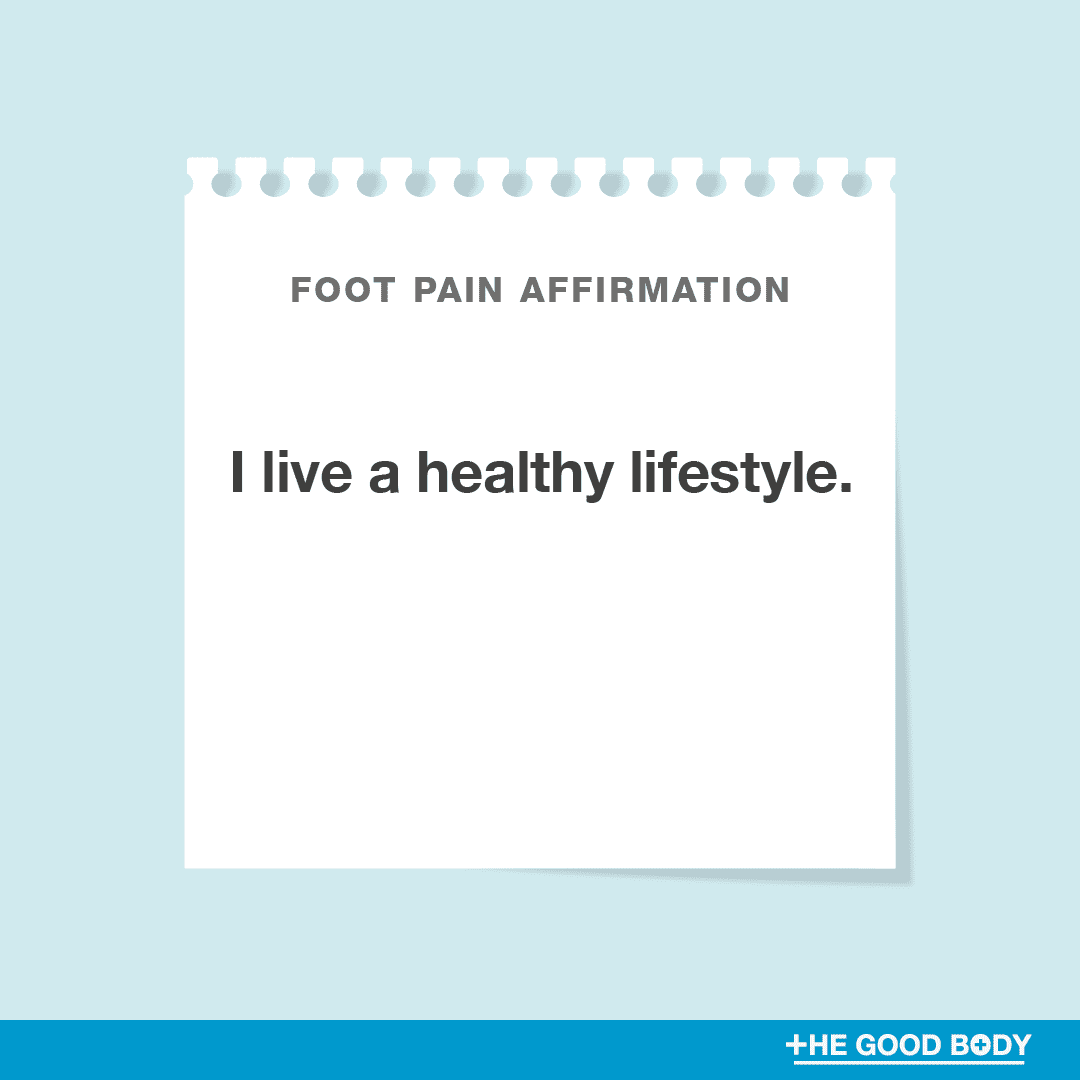 7. I live a healthy lifestyle.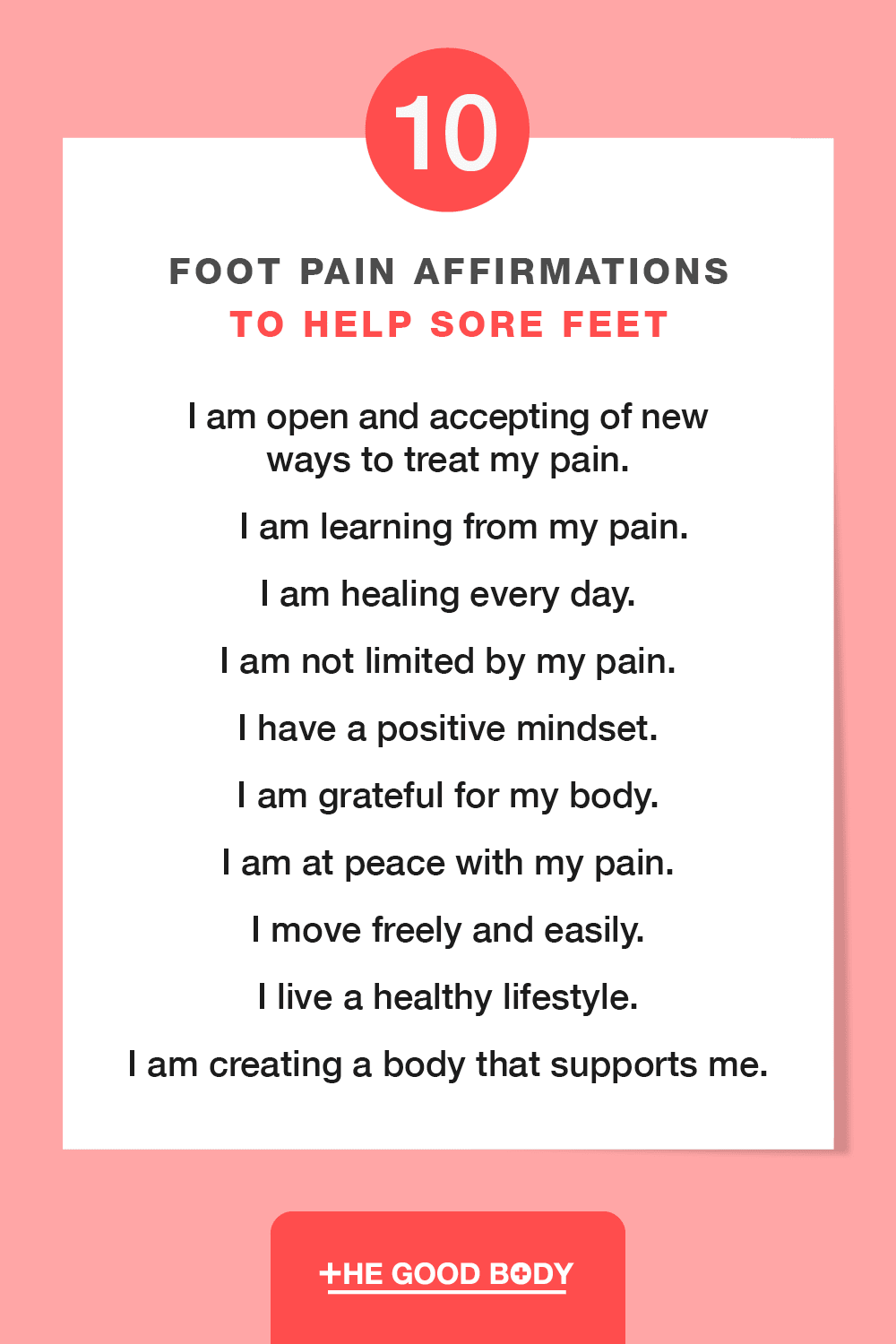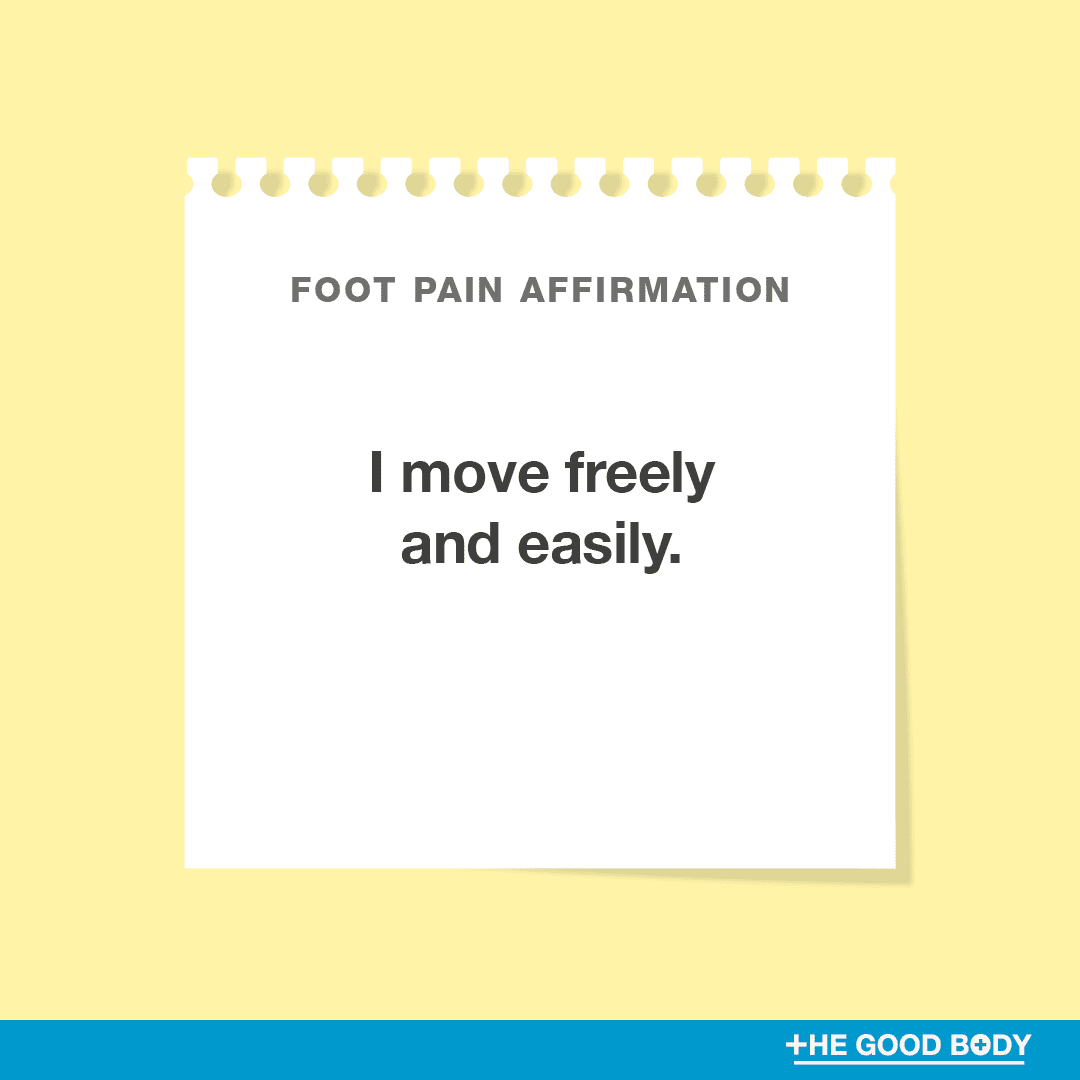 8. I move freely and easily.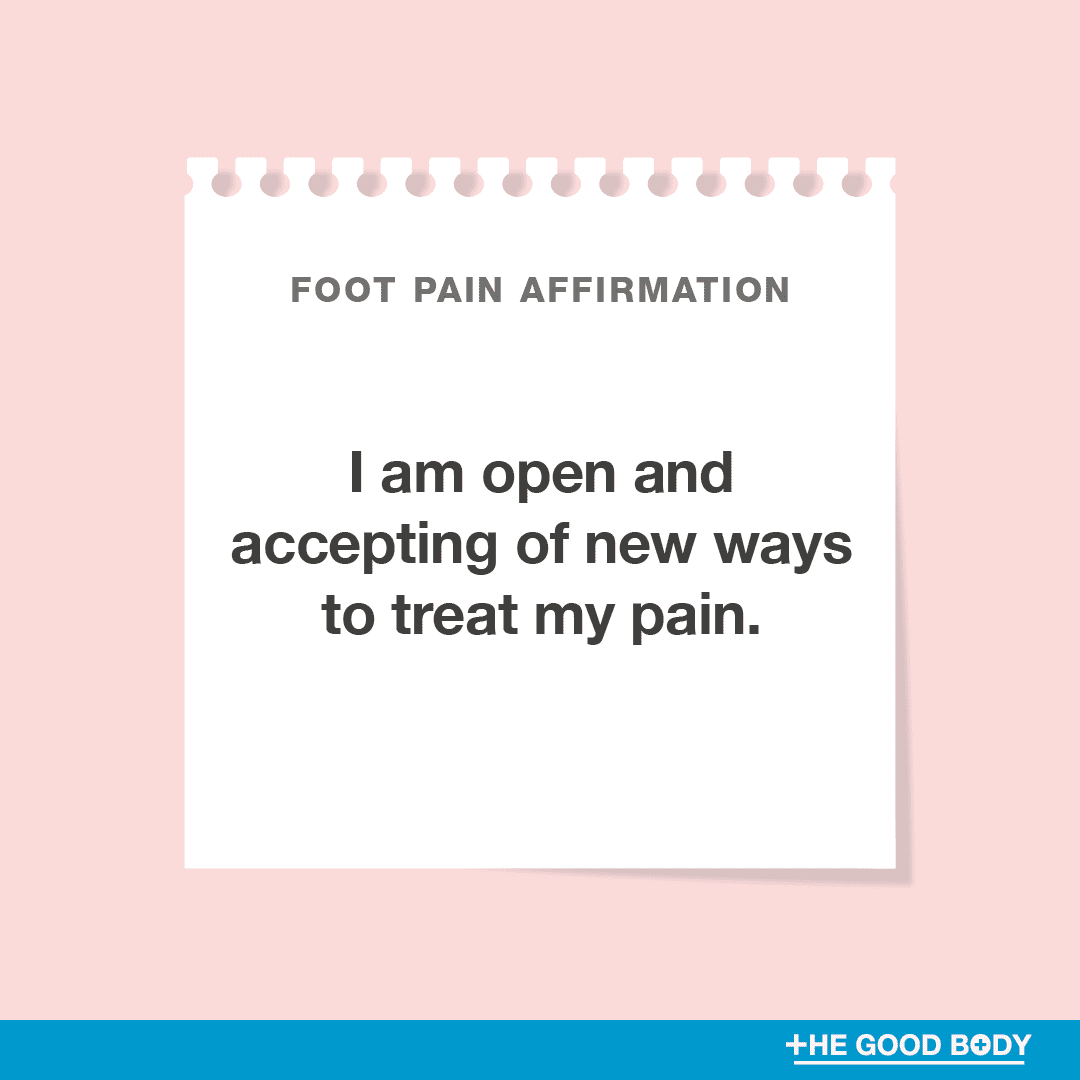 9. I am open and accepting of new ways to treat my pain.
Acupressure could be one pain management treatment to consider.
Evidence proves that it's great for your feet, relaxing your muscles and easing discomfort.
Plus it's a treatment you can enjoy in your own home by purchasing an acupressure mat.
They're so simple to use! After months of testing we'd recommend the Aku Mat.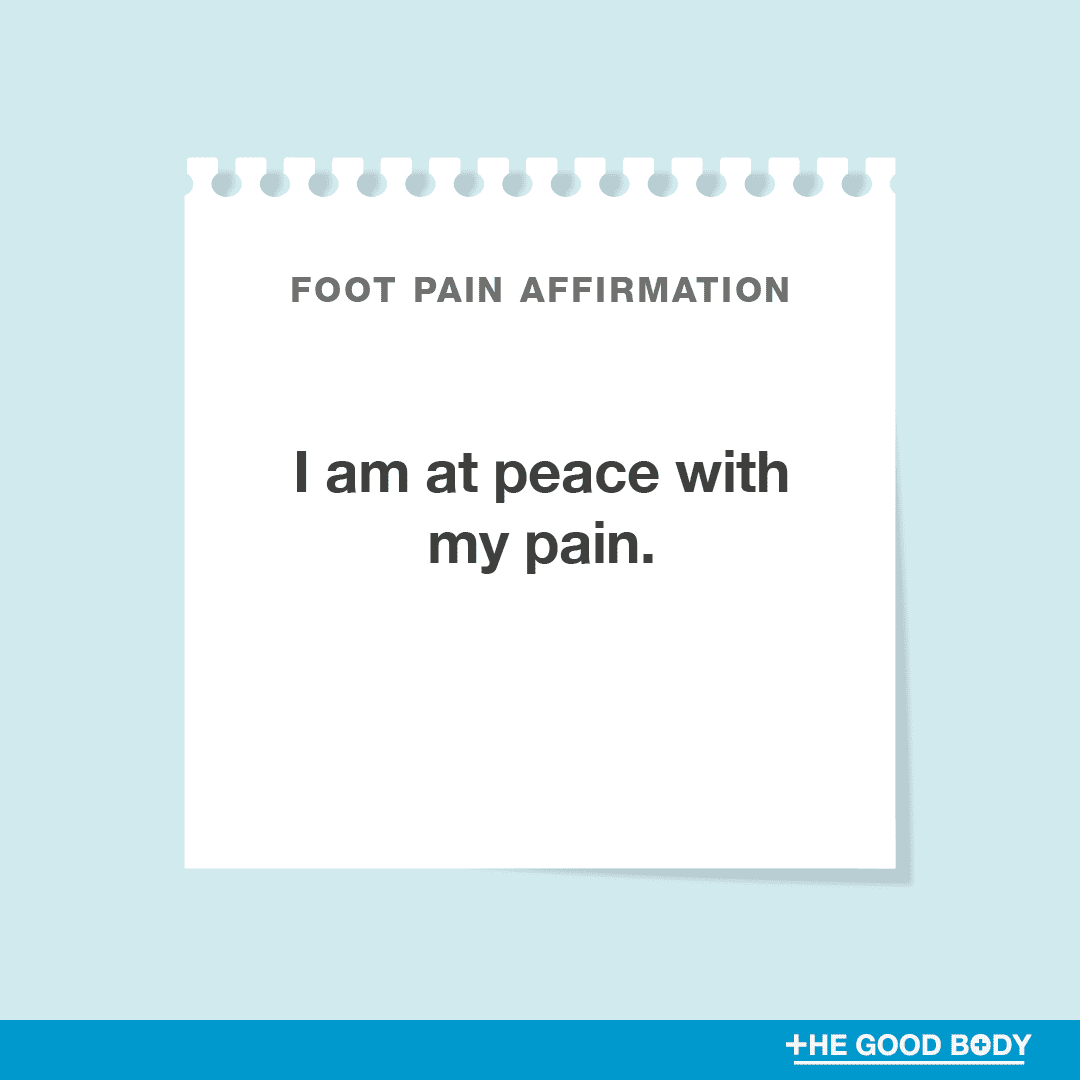 10. I am at peace with my pain.
Looking for more affirmations?
We've compiled a list of chronic pain affirmations as well as inspiring words for those experiencing back and joint discomfort.