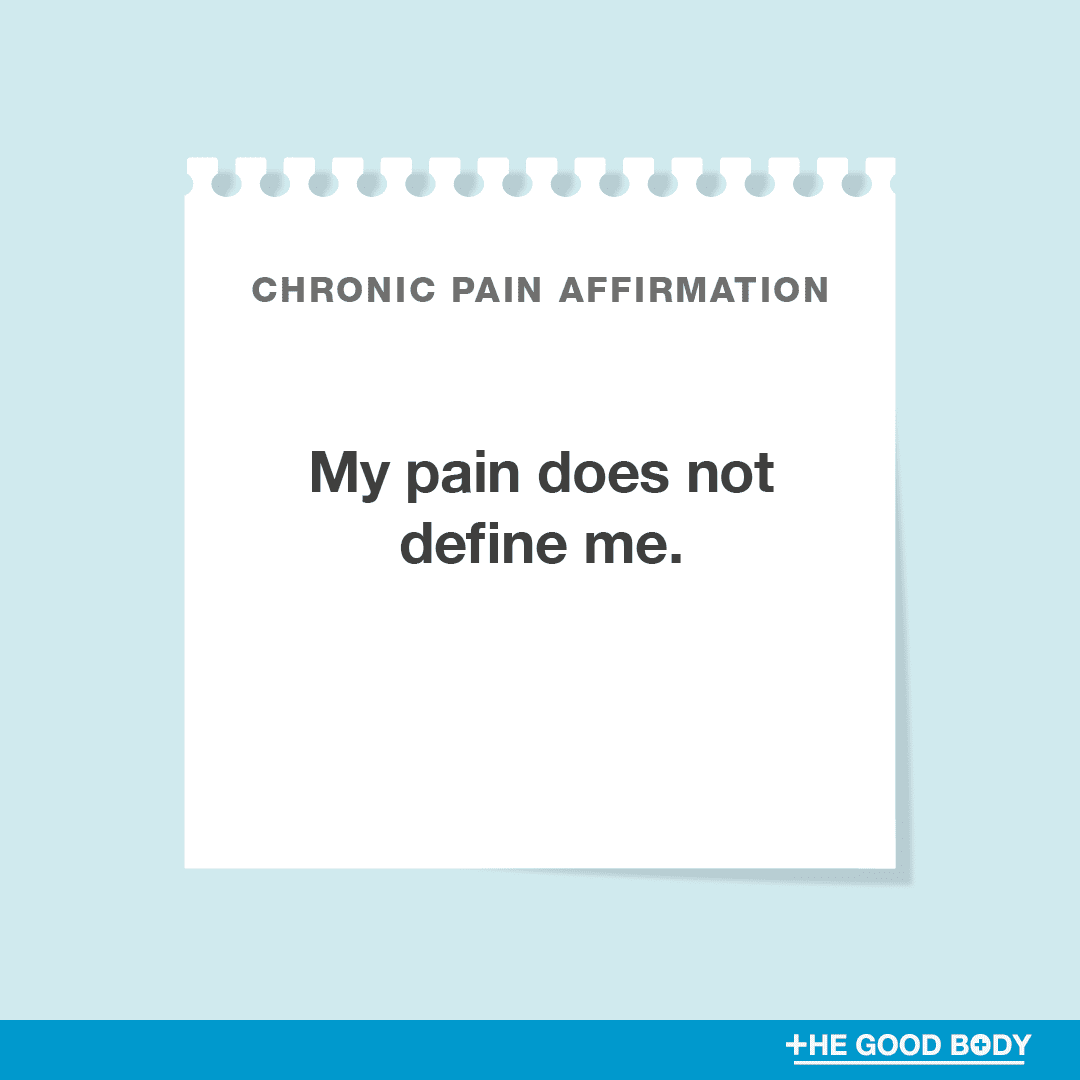 1. My pain does not define me.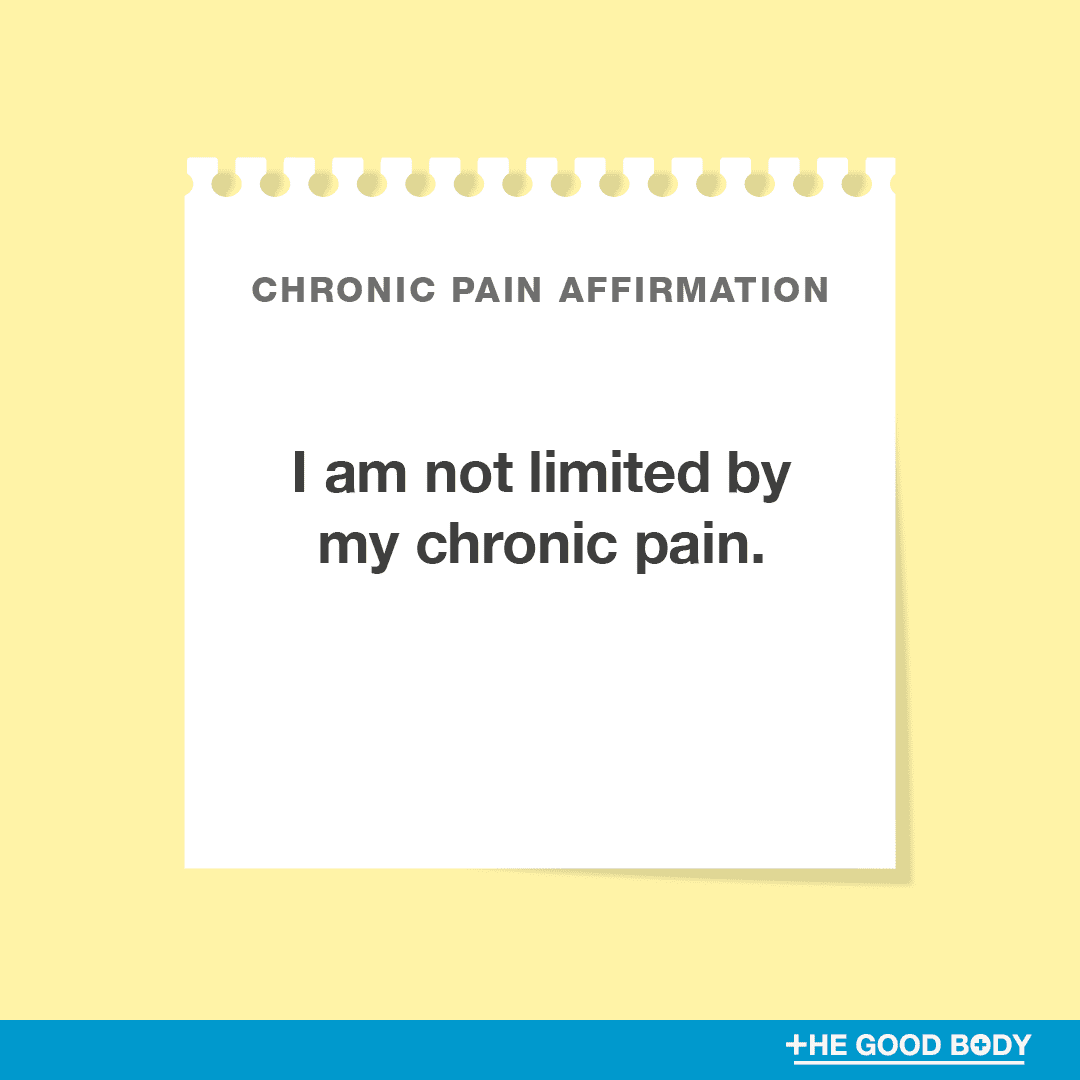 2. I am not limited by my chronic pain.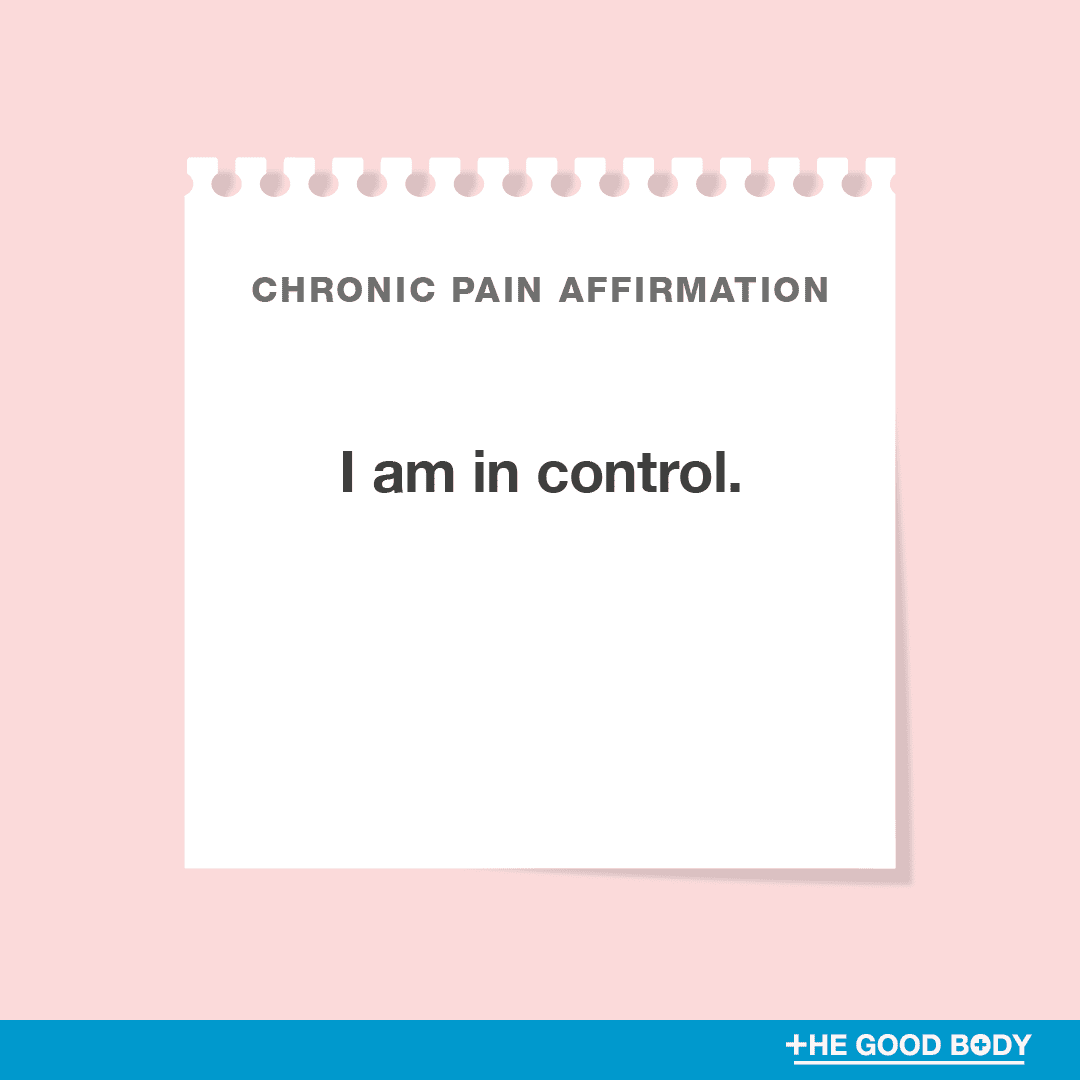 3. I am in control.
Ever turned to Instagram for support with your pain?
It might not have been the first place you'd look for help but there a number of inspiring chronic pain accounts and influencers you can follow.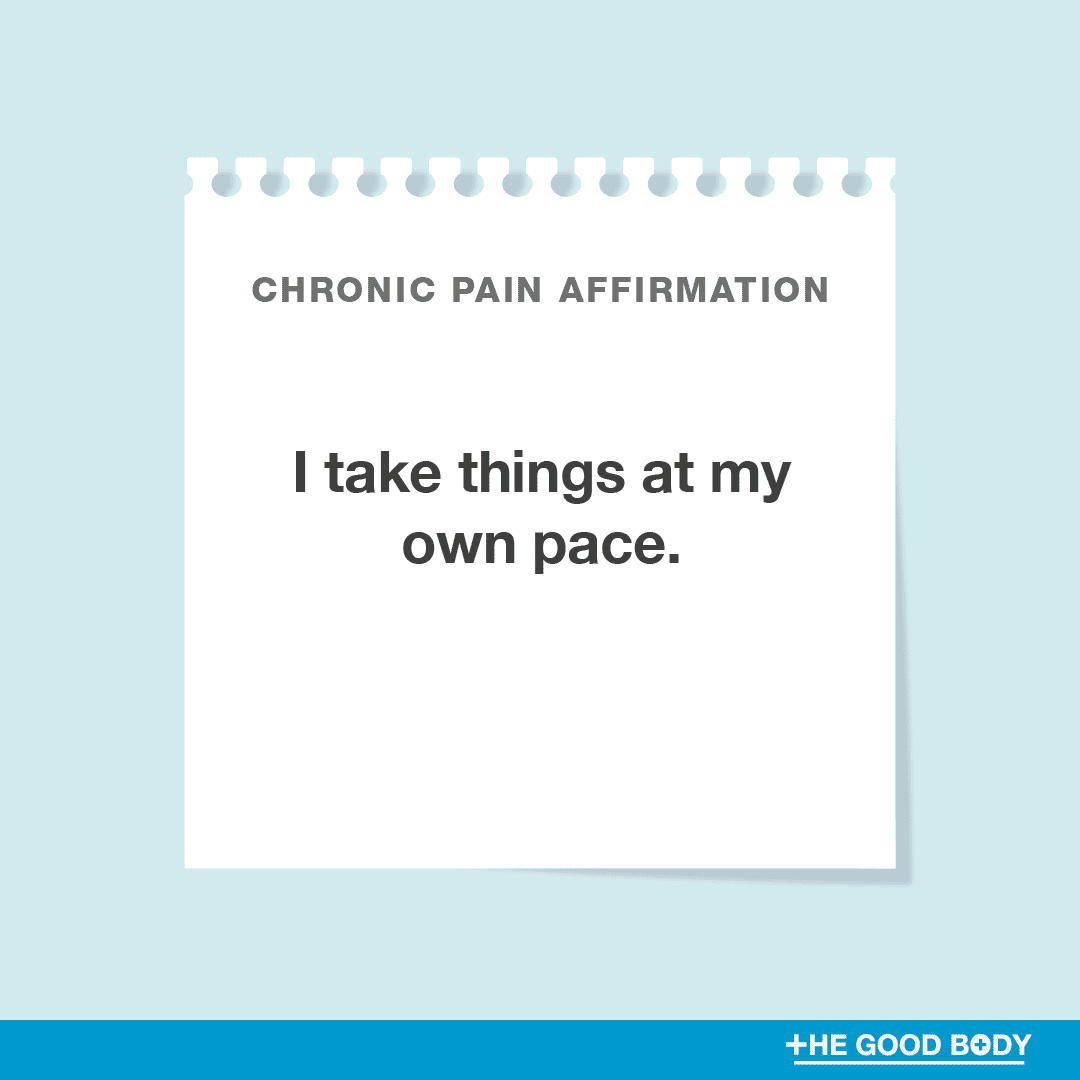 4. I take things at my own pace.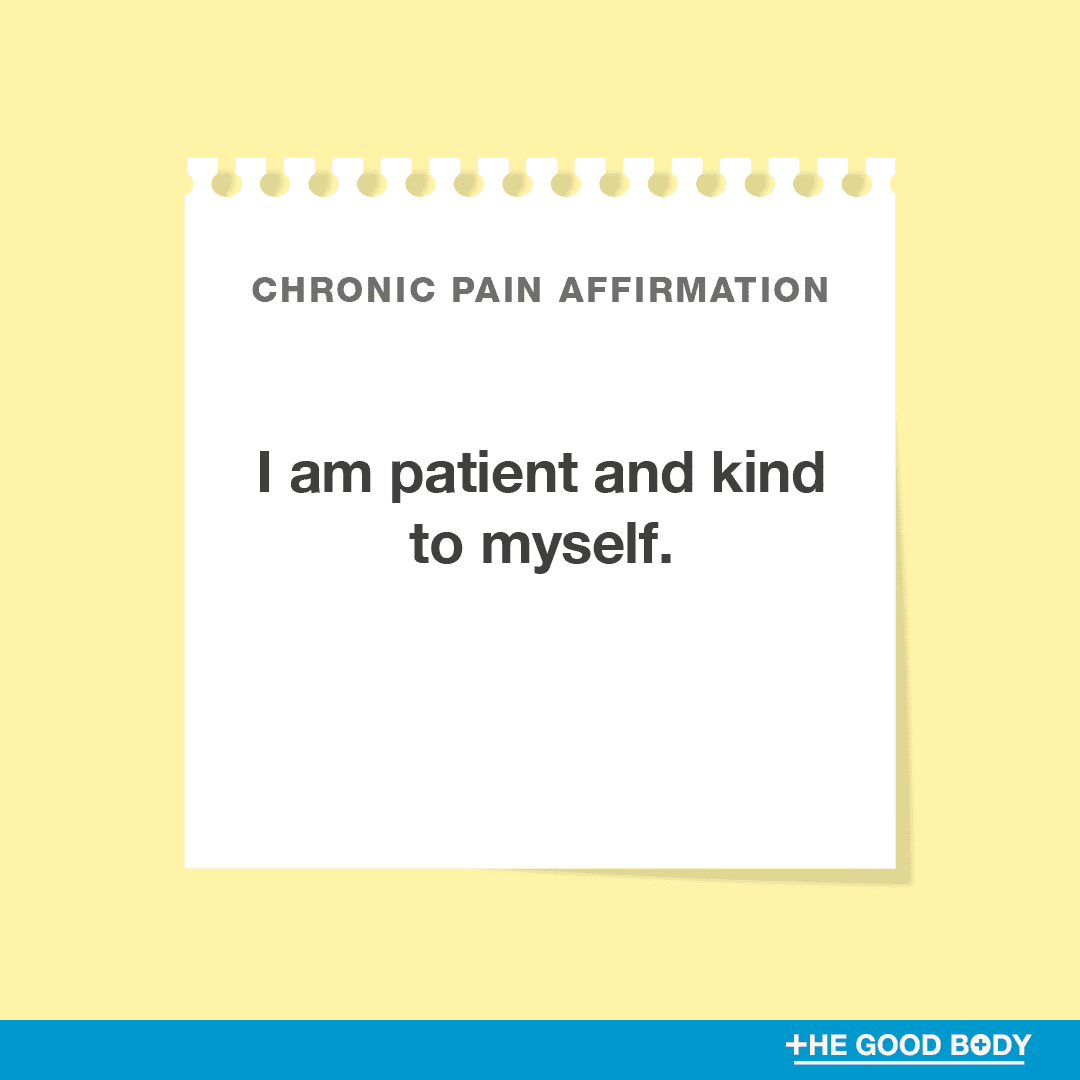 5. I am patient and kind to myself.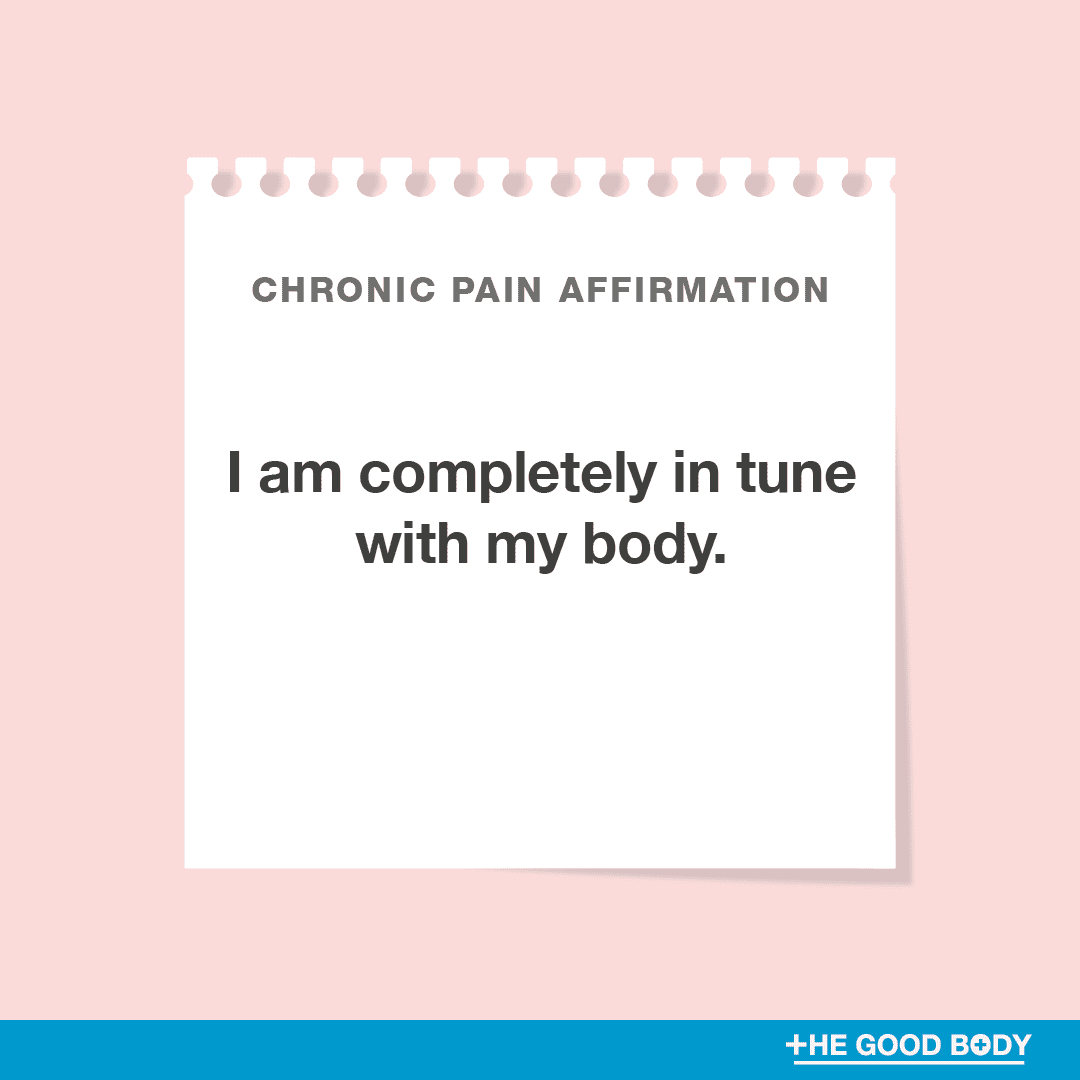 6. I am completely in tune with my body.
There are a number of different ways you can manage your chronic pain.
Meditation and mindfulness are two pain management alternatives that are proven to provide relief and help you manage your symptoms day to day.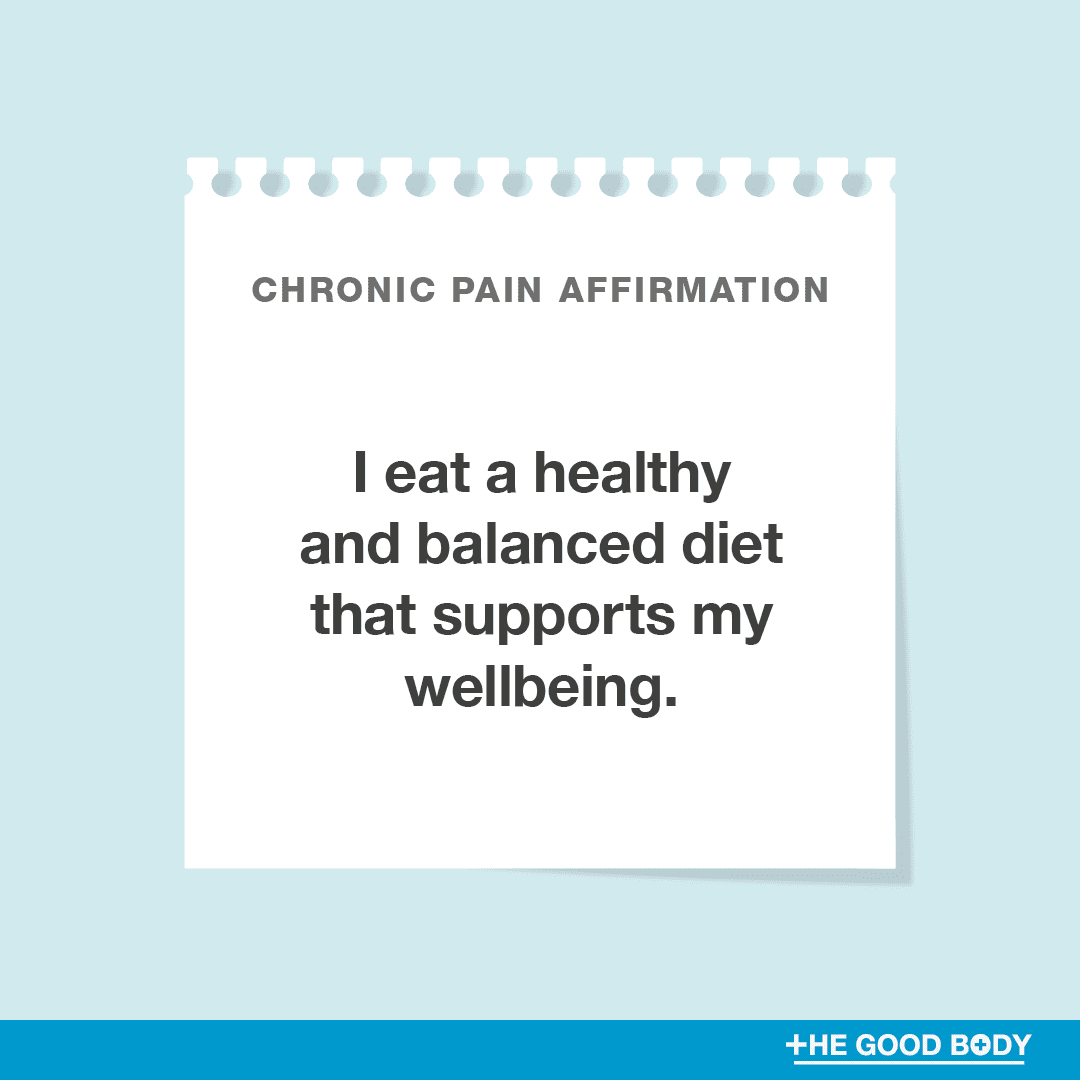 7. I eat a healthy and balanced diet that supports my wellbeing.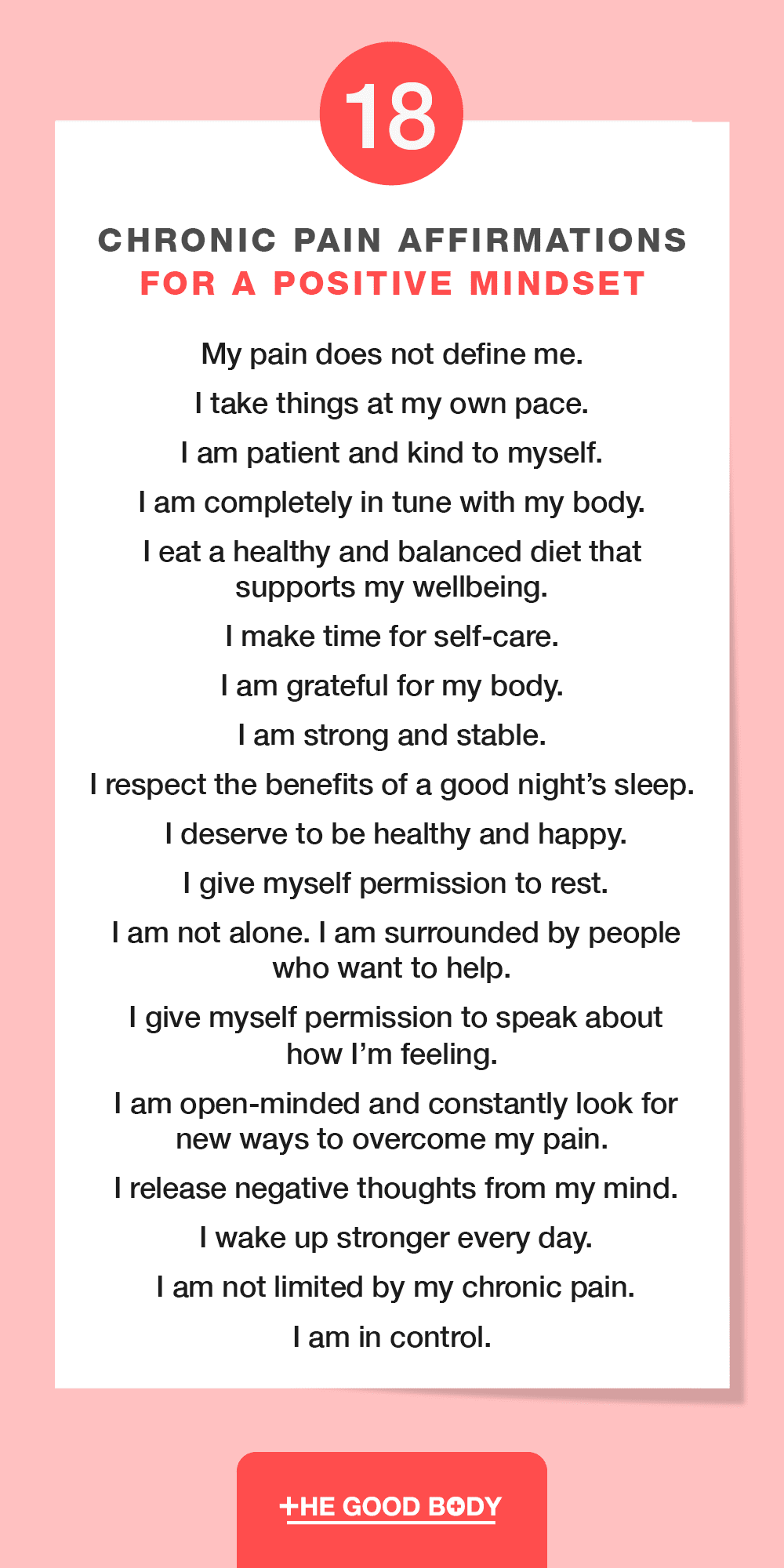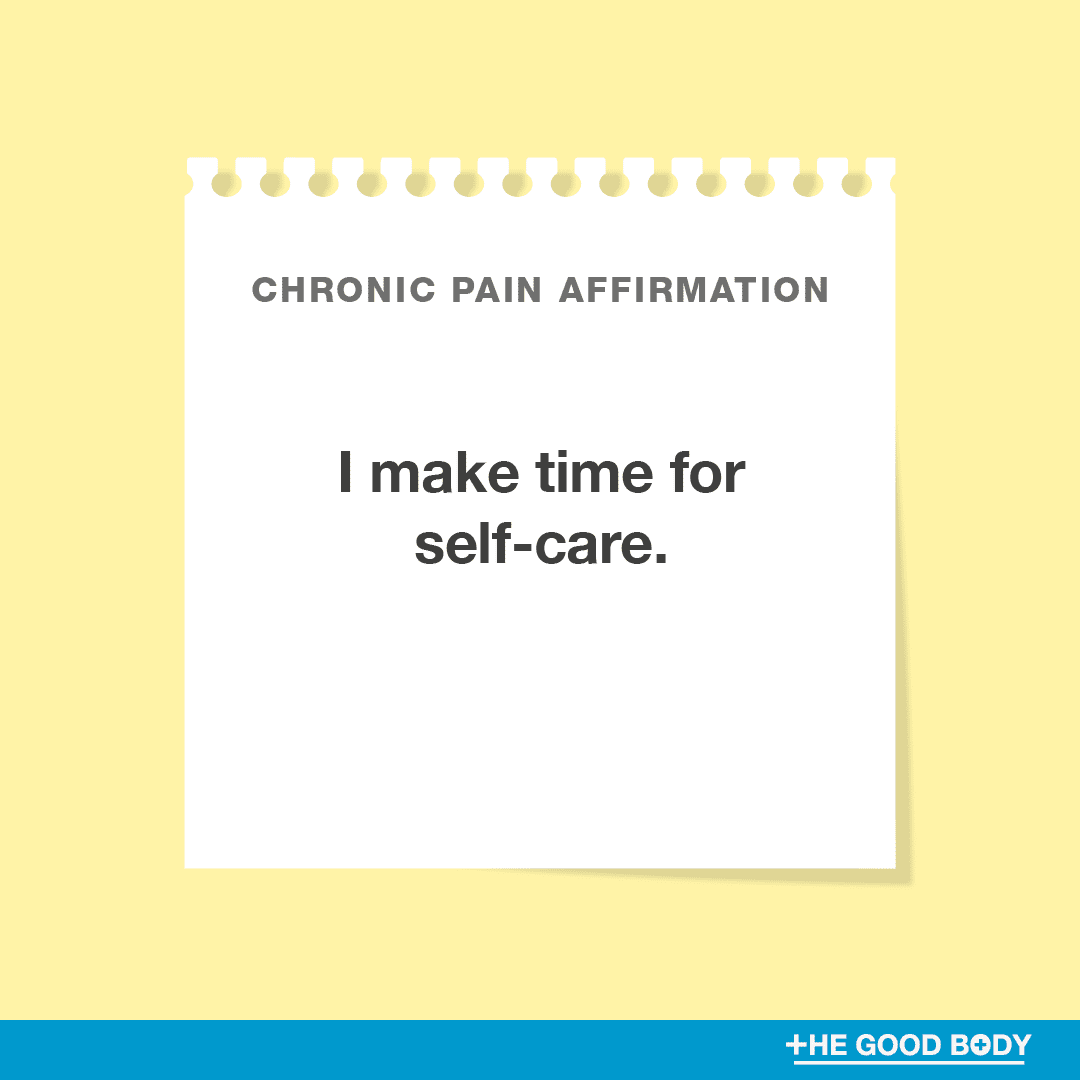 8. I make time for self-care.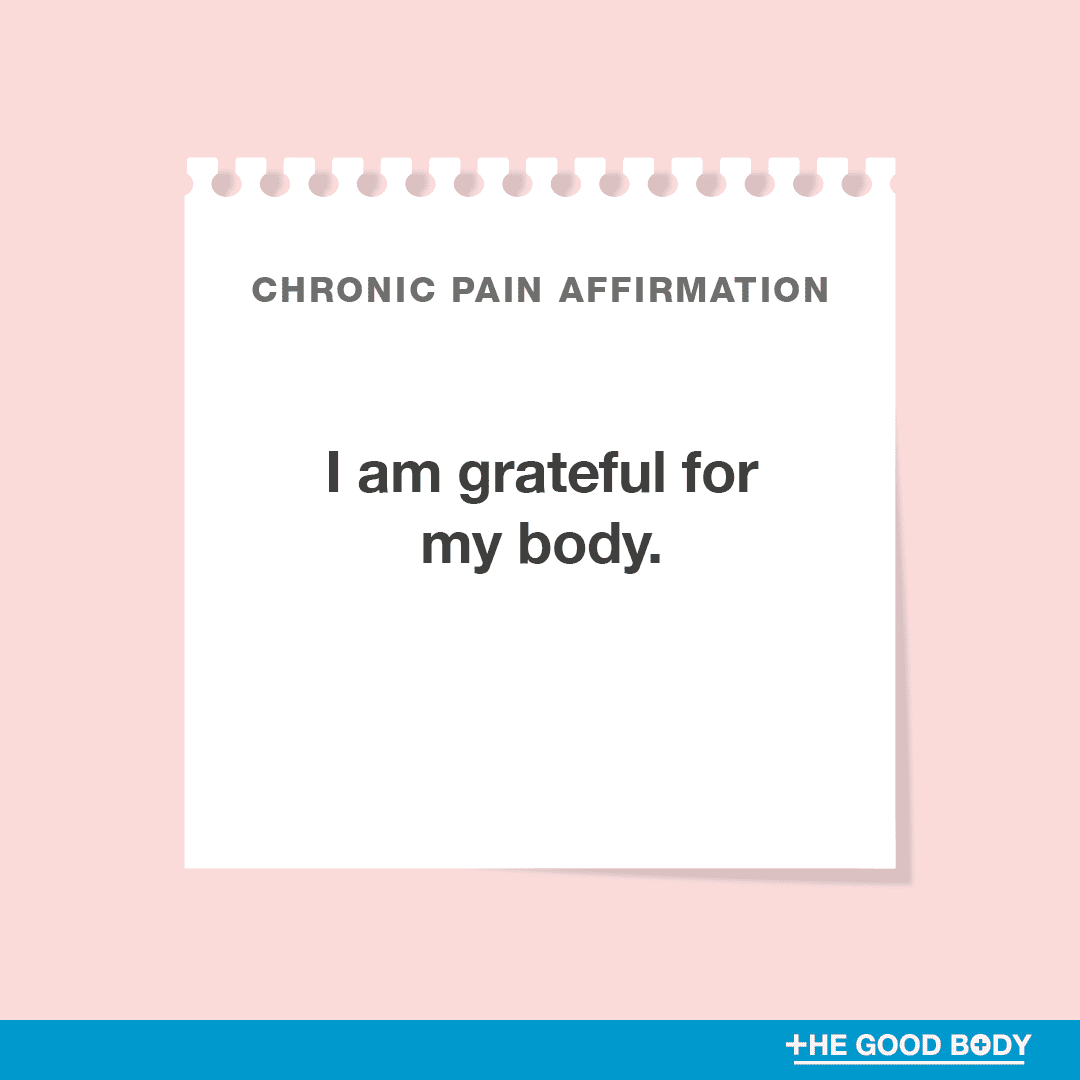 9. I am grateful for my body.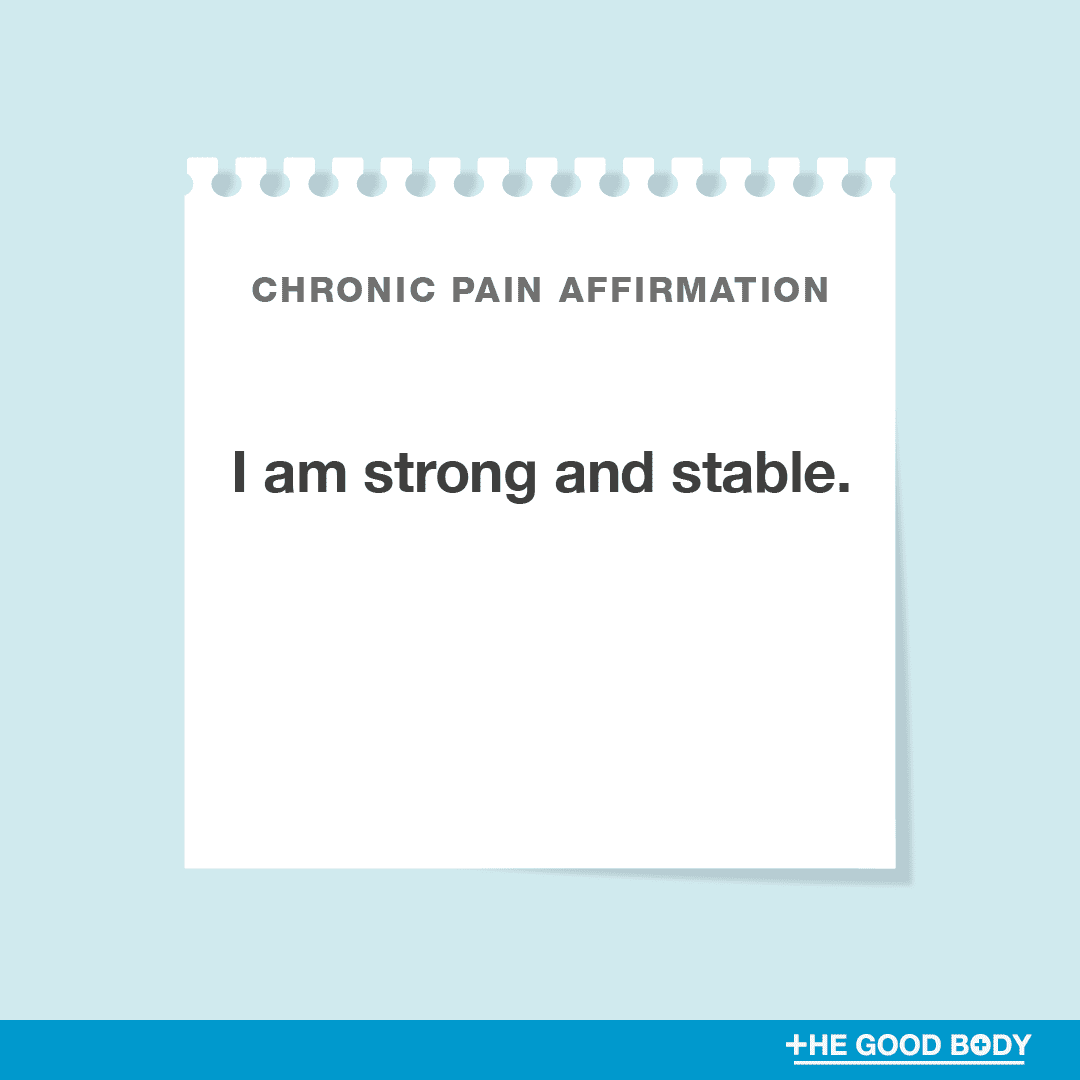 10. I am strong and stable.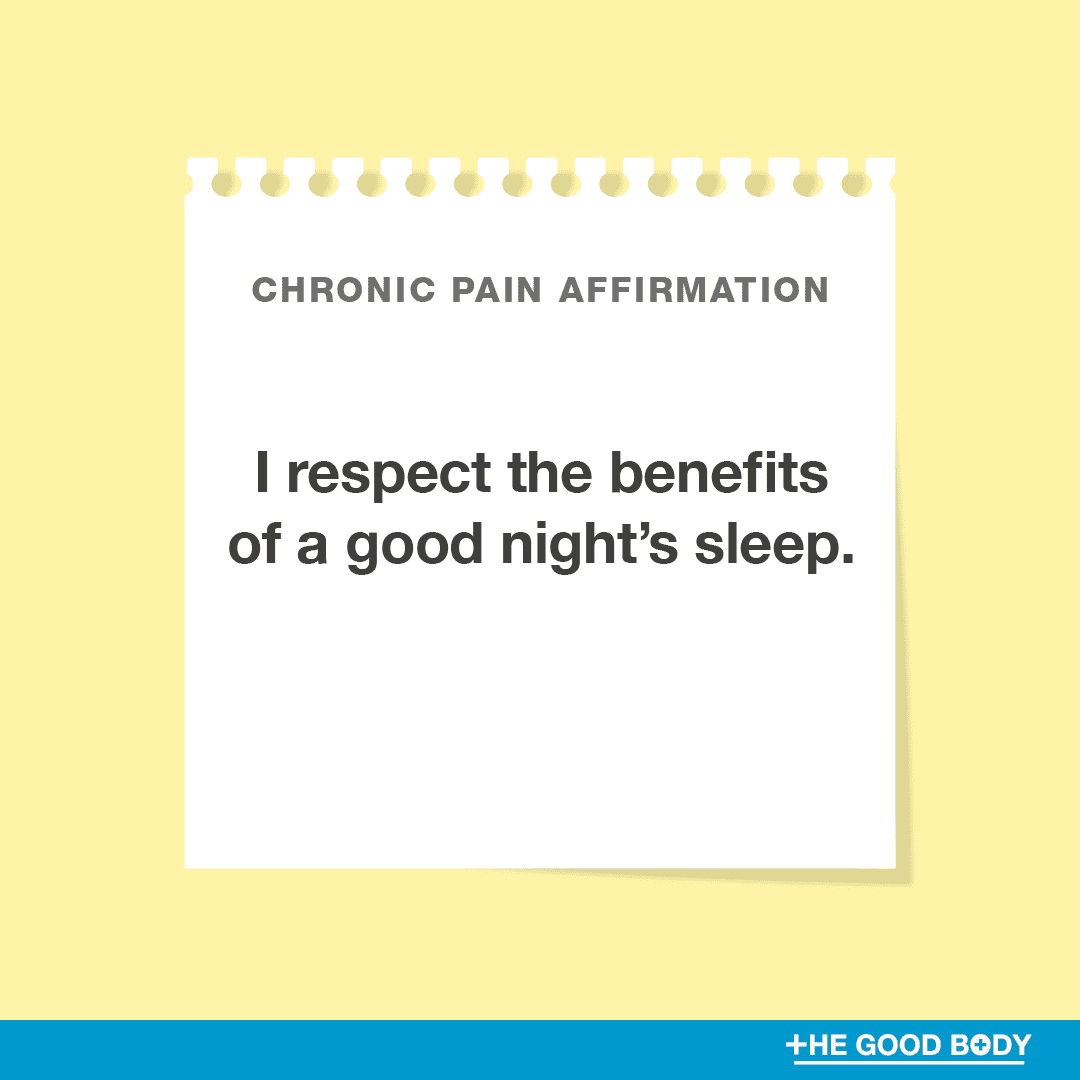 11. I respect the benefits of a good night's sleep.
Living with pain can play havoc with your sleep!
In fact, chronic pain sufferers experience an average 42 minute sleep debt.
Essential oils, herbal teas and melatonin supplements are a few different things you could try.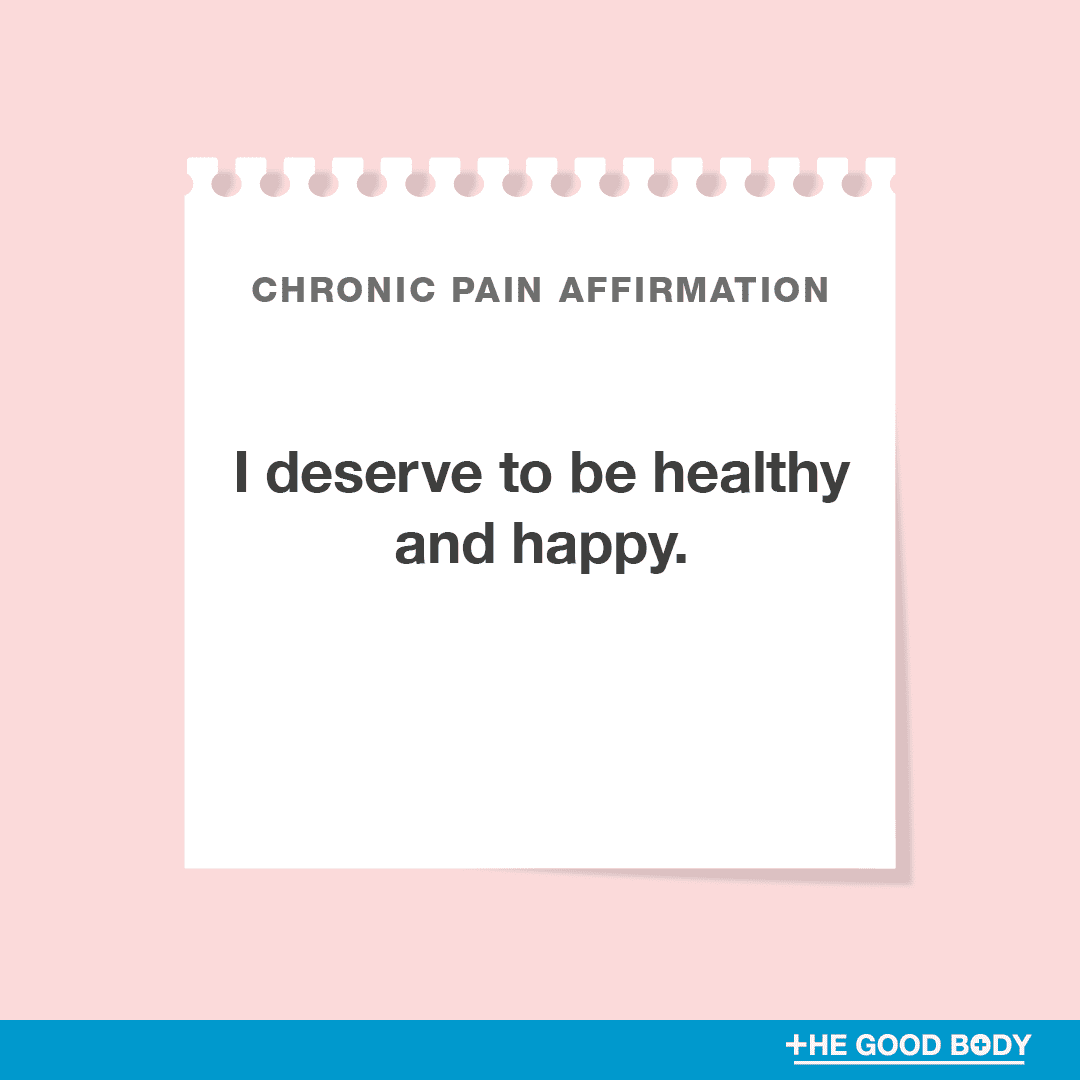 12. I deserve to be healthy and happy.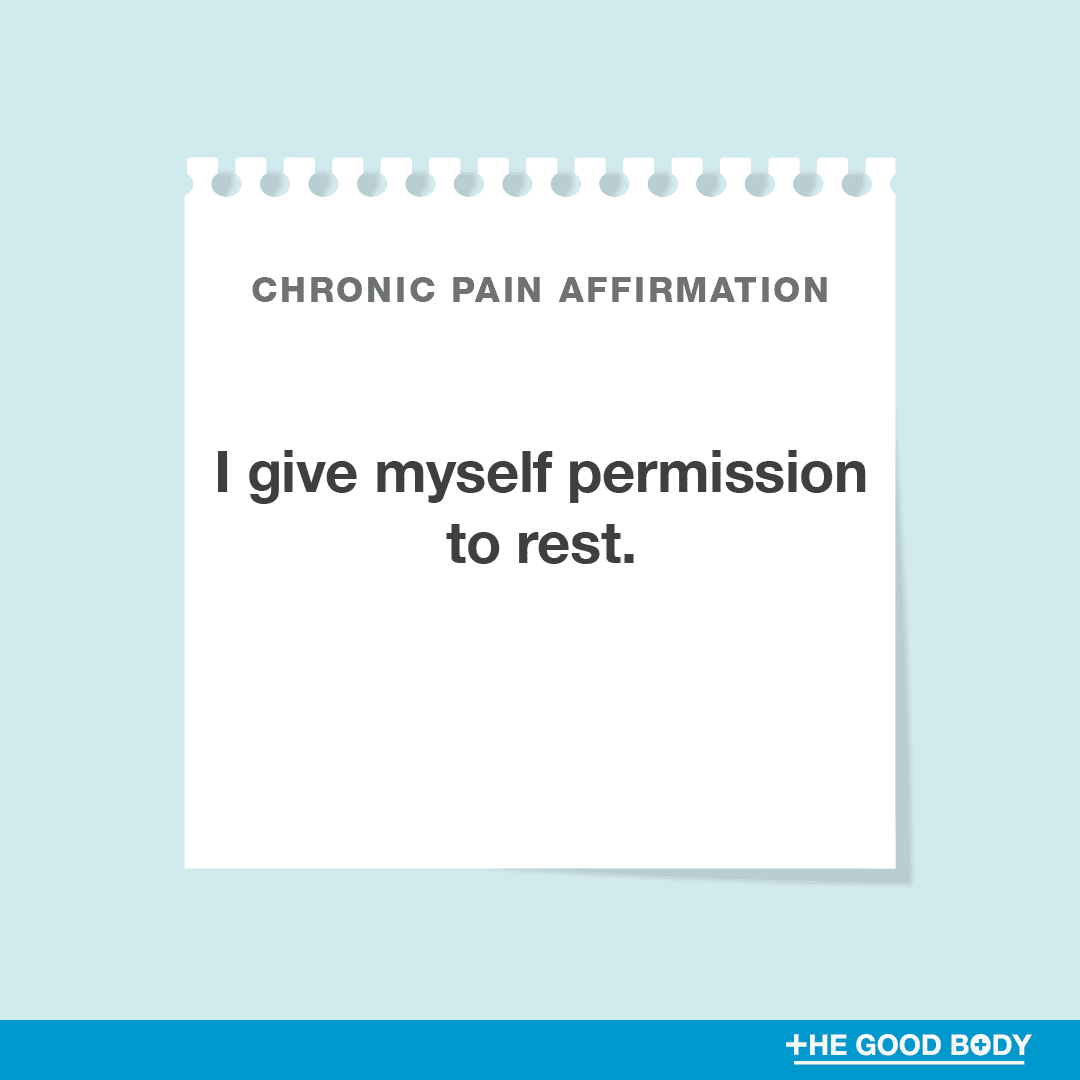 13. I give myself permission to rest.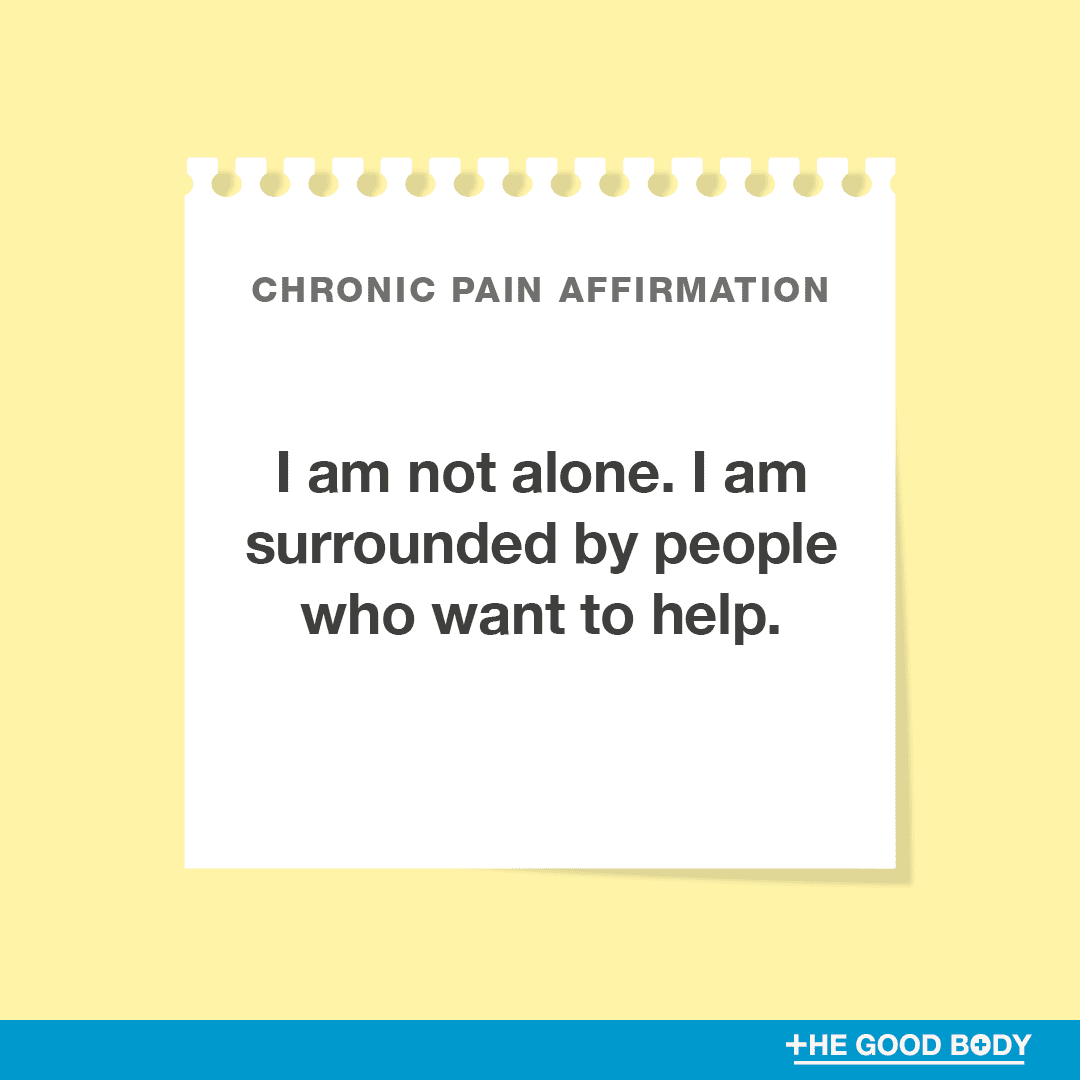 14. I am not alone. I am surrounded by people who want to help.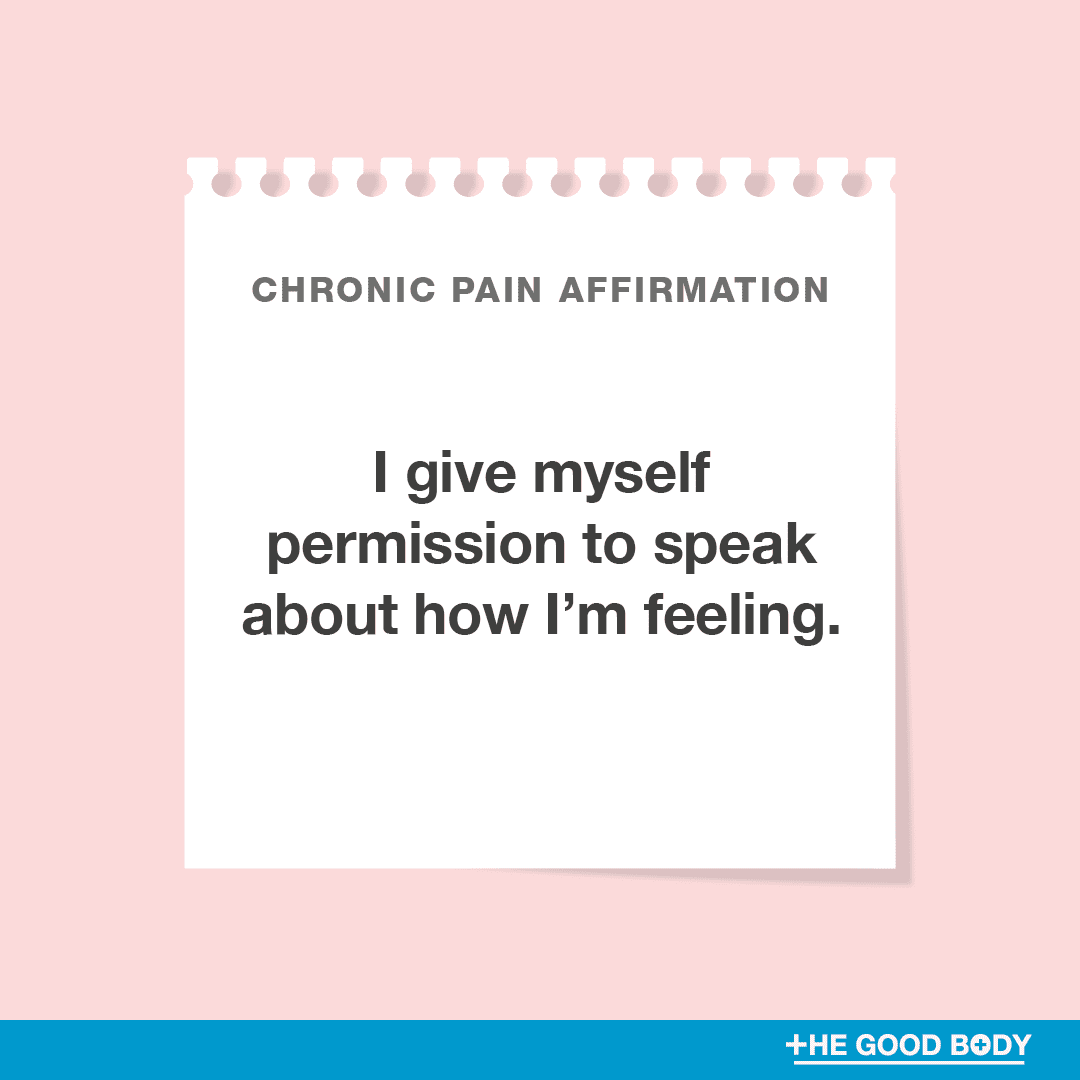 15. I give myself permission to speak about how I'm feeling.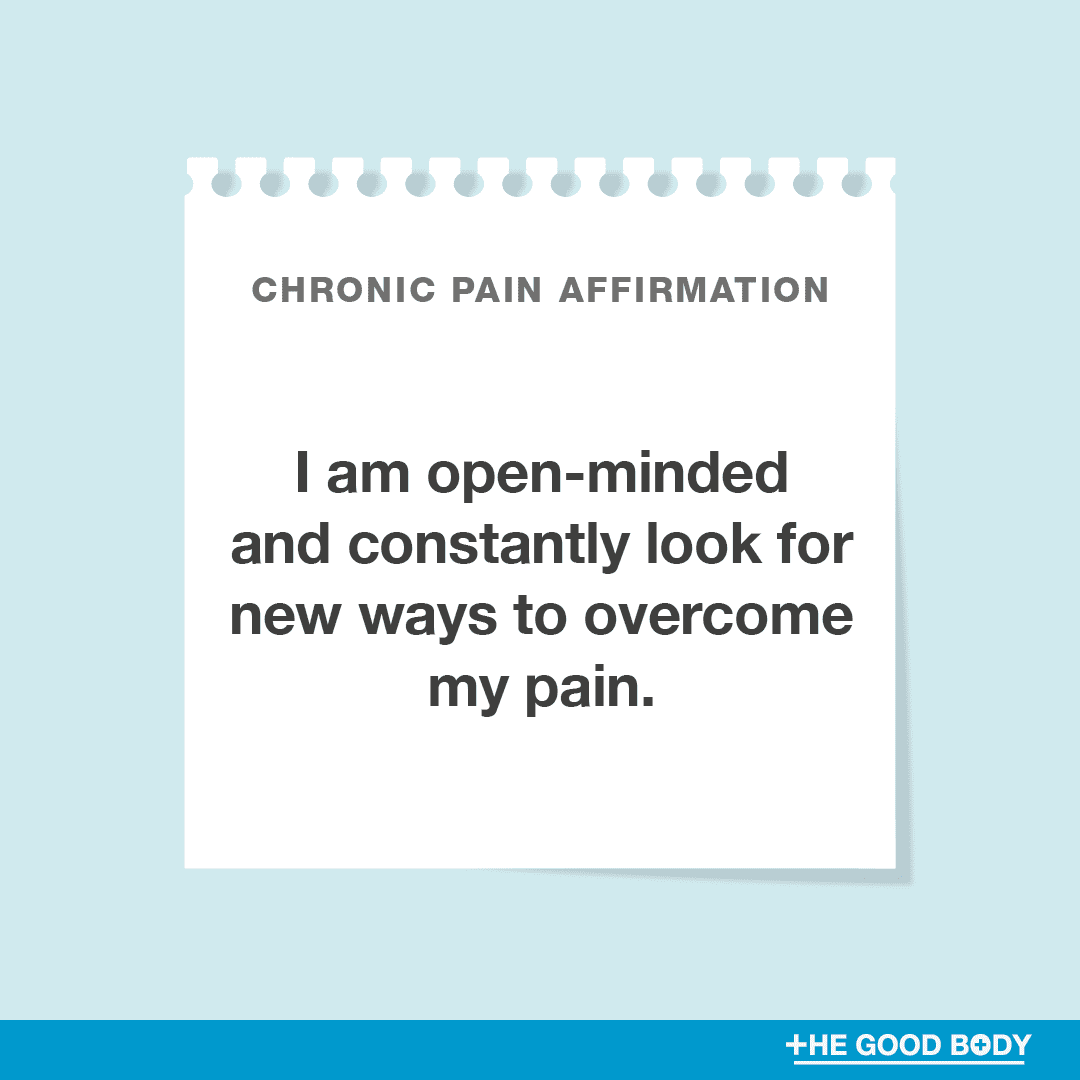 16. I am open-minded and constantly look for new ways to overcome my pain.
Yoga could be one new way to try and overcome your condition.
It has been shown to be effective for chronic pain, with a number of asanas more effective than others for back pain in particular.
There are even mantras for yogis that you can recite to help you get started.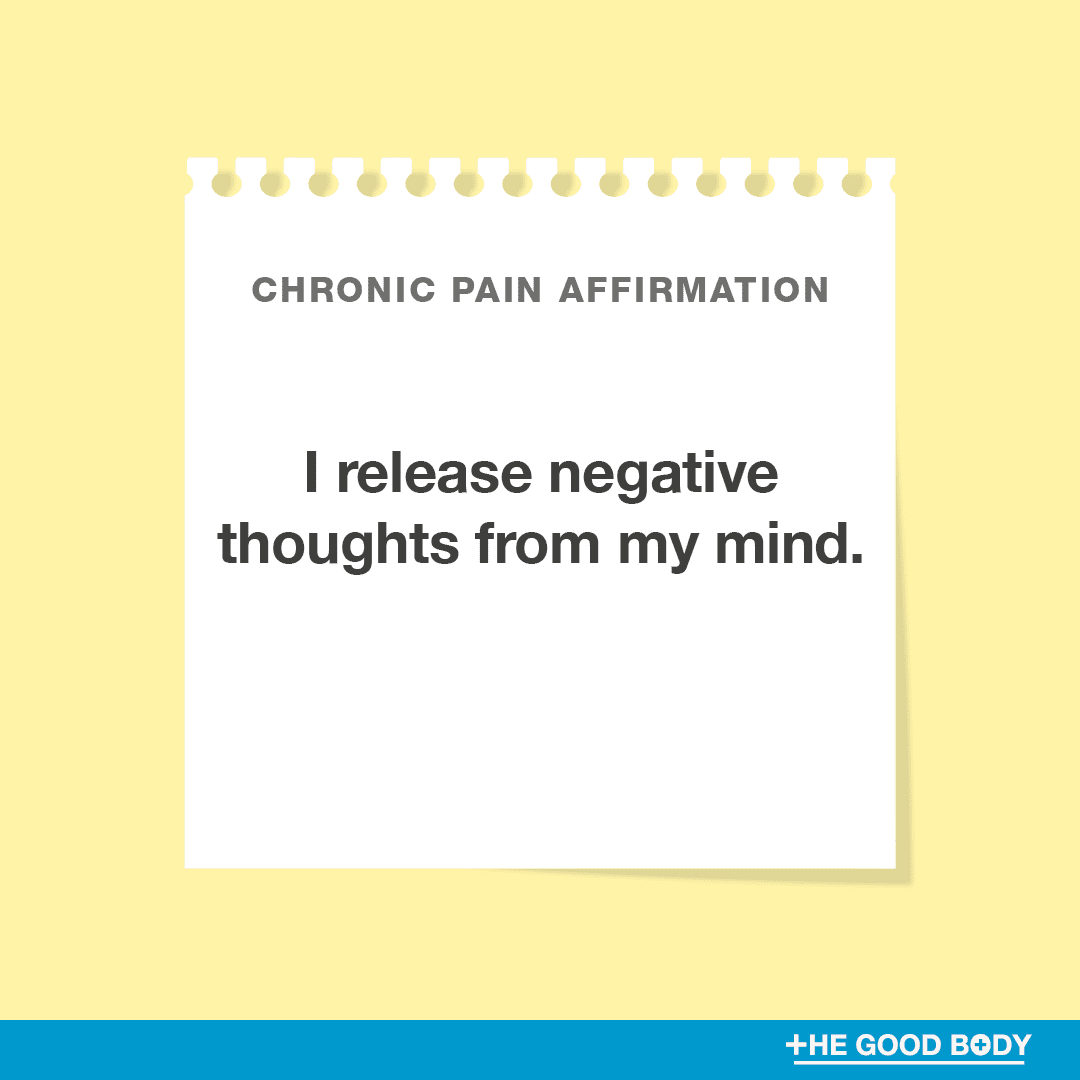 17. I release negative thoughts from my mind.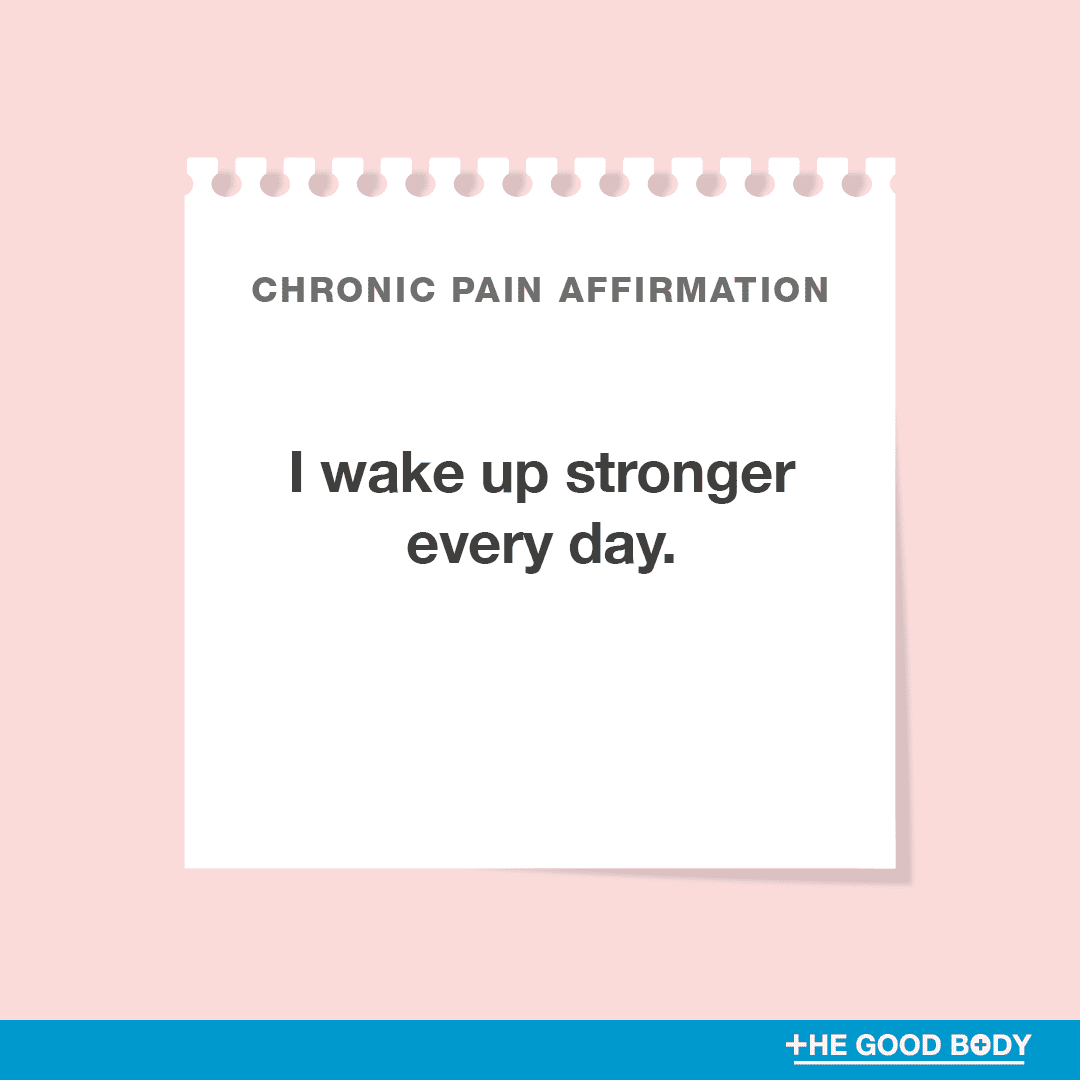 18. I wake up stronger every day.
Here at The Good Body we're passionate about the benefits of practicing daily affirmations.
If you're struggling with back pain in particular we have a list of affirmations for you, as well as positive words for those living with joint pain and foot pain.