A Quick Takeaway
Grab one of these statements if you're in a hurry, or read on for even more inspiration.
I am present.
I am grateful.
I am unstoppable.
I am loved.
I am successful.
Positive Short Affirmations
Though short, these positive affirmations can still be empowering when recited each morning: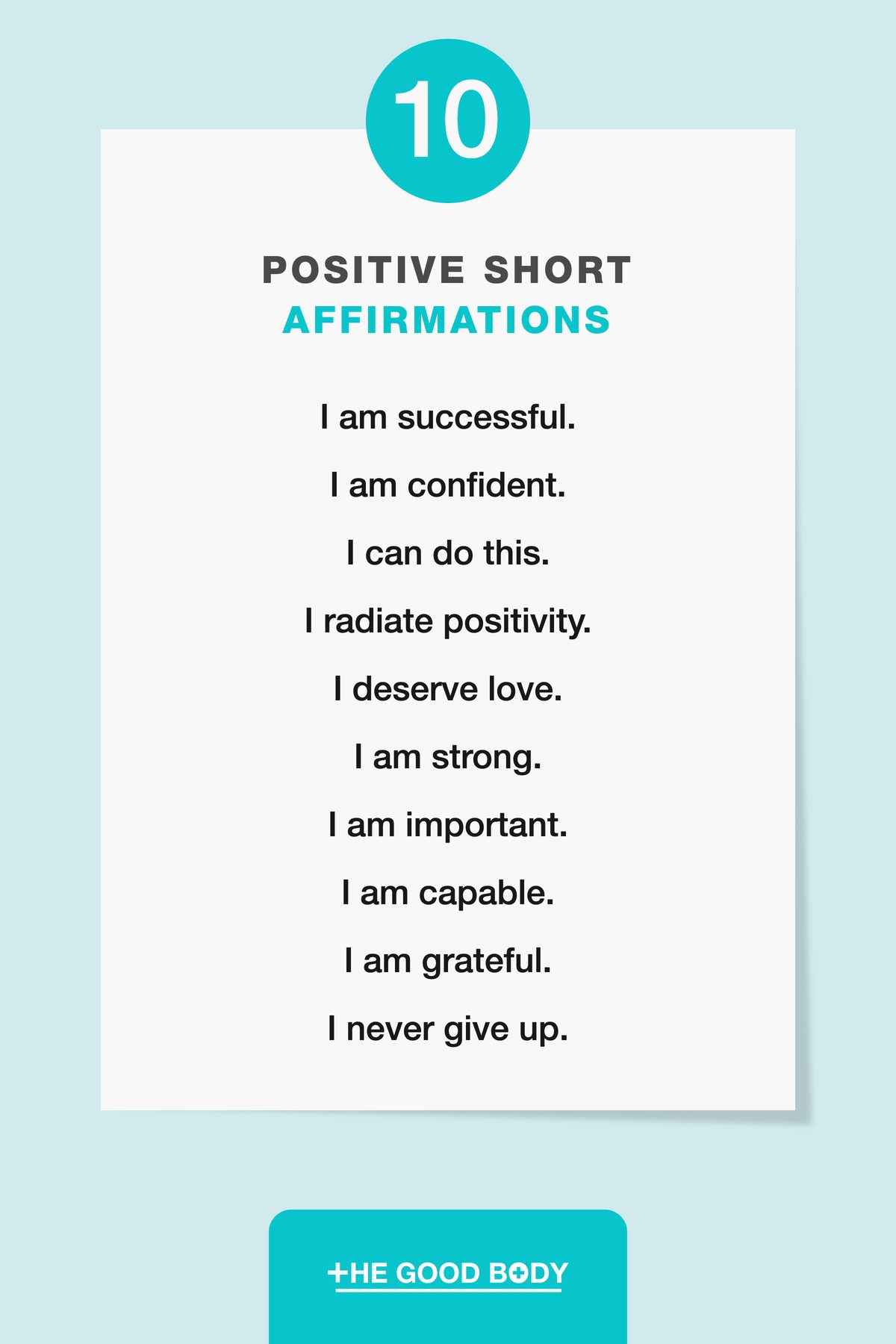 1.

I am successful.
2.

I can do this.
3.

I am creative.
4.

I deserve love.
5.

I am present.
6.

I am powerful.

Powerful affirmations can help to remind you of all the strength that lives within you.

Making statements such as "I am unstoppable" or "My ideas are important and valuable" can change the way you think about yourself.
7.

I am strong.
8.

I am important.
9.

I am capable.
10.

I never give up.
11.

I have options.
12.

I am confident.
13.

I am grateful.

Using gratitude prompts and writing in a journal is another way to foster a more positive mindset.

It turns the act of giving thanks into a daily habit, which through research has been shown to make you a happier person![1]
14.

I radiate positivity.
15.

I am fearless.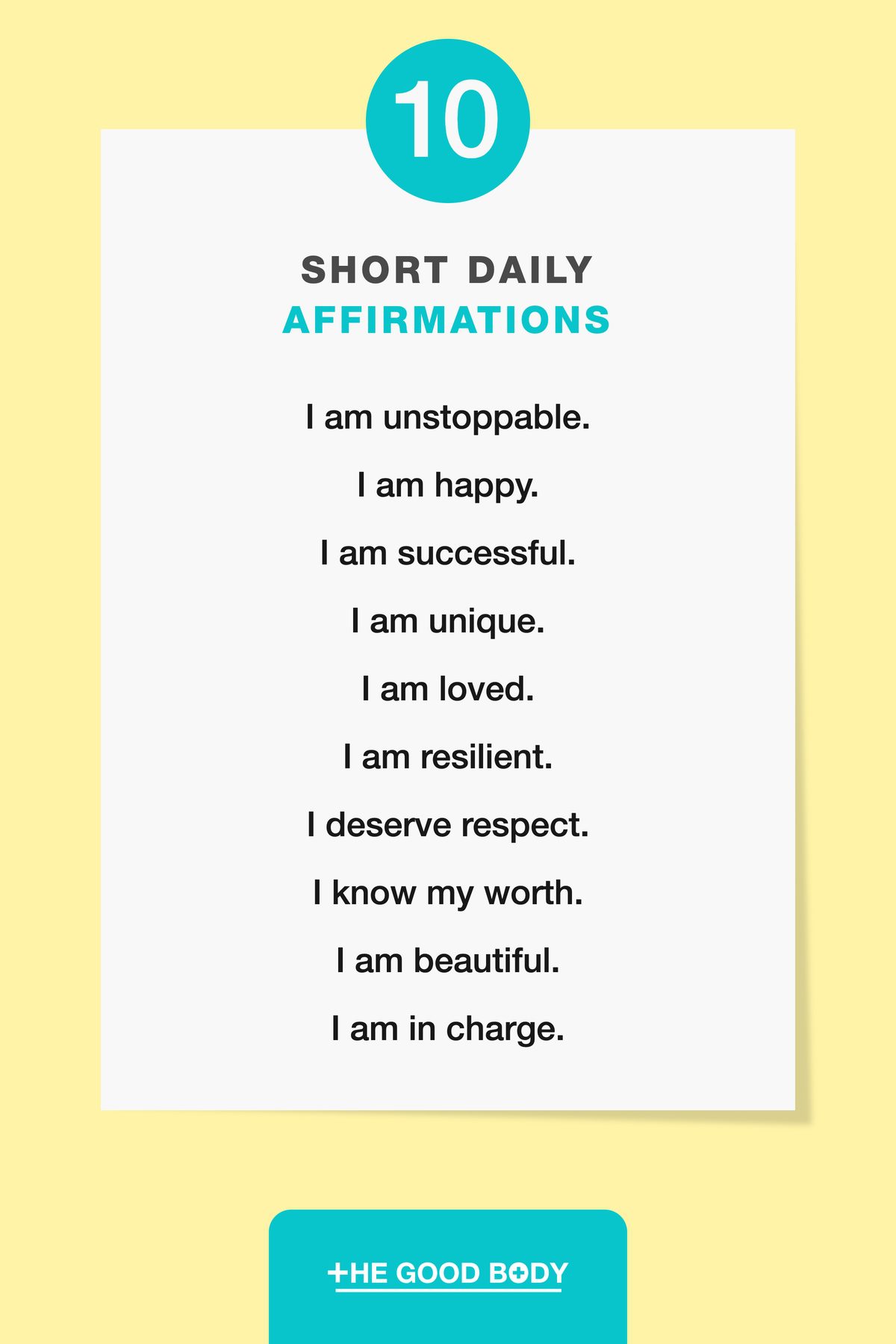 1.

I am unstoppable.
2.

I am happy.
3.

I am successful.

Reciting empowering words can be useful if you're trying to progress in your career.

Positive work affirmations can reframe your attitude to your role and abilities, and help to put focus on your career goals.
4.

I am unique.
5.

I am loved.
6.

I am resilient.
7.

I deserve respect.
8.

I know my worth.
9.

I am beautiful.
10.

I am in charge.
Say Thank You
Appreciate and celebrate all you have in life by adding a gratitude affirmation to your end of day reflections.
They can act as a great reminder to value the little things we can sometimes take for granted.