Starting to keep a daily journal might seem like a small change to make in your life, however it has so many benefits for your health.
Gratitude journals in particular have grown in popularity in recent years, with research showing they can improve your mental wellbeing.
We've taken a look at the market and put together a list of the nine best gratitude journals for you to choose from:
1.

The 90-Day Gratitude Journal: A Mindful Practice for A Lifetime of Happiness
Change your mindset in just 90 days
With so much stress and negativity in the world, it can be difficult to find happiness.
According to authors S. J. Scott and Barrie Davenport, the antidote is gratitude. Gratitude for what you have right now in this very moment.
Each day for 90 days you must answer three questions, two of which are repeated daily, and one of which is different to encourage you to really reflect on life.
People loved the insightful and thought-provoking questions, and found it really helped to improve their outlook.
2.

Happy In A Million Little Ways Gratitude Journal
Note down every little thing you're thankful for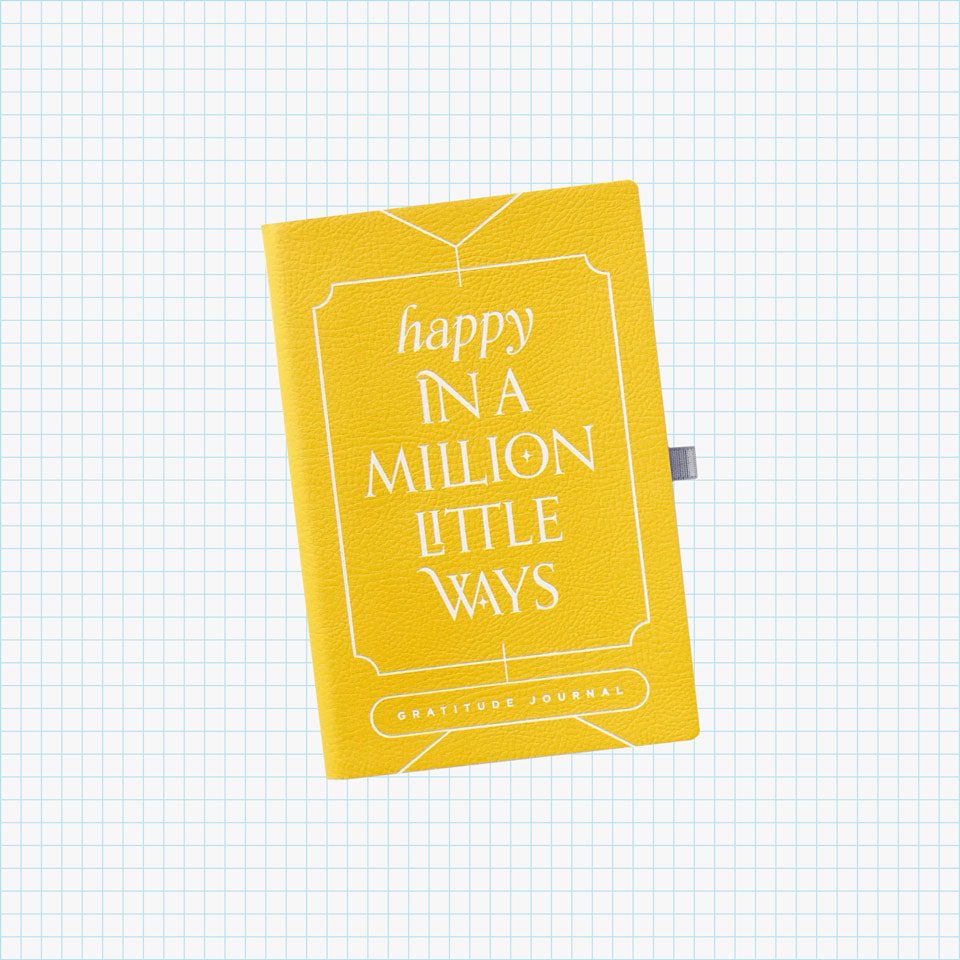 Check latest price
There are a million little ways to be thankful each day and this journal helps you discover each and every one of them.
Reflect daily on what you're grateful for, a proud moment (however small!) and free your mind by noting down any thoughts that might be troubling you.
You can think about the things you did differently to help nurture healthier habits in the future and set your intentions for the following day.
With a bright and bold leather-look cover, it ships with a metal pen that fits neatly into the loop on the side of the journal.
3.

Good Days Start With Gratitude: A 52 Week Guide To Cultivate An Attitude Of Gratitude
Enjoy a year of thankfulness, taking it one day at a time
Swap your standard yearly diary for a 52 week gratitude journal!
Start each day by noting down three things that you're thankful for, and then head off and enjoy your life.
There's also space for a weekly check-in so you can monitor your progress.
The journal has a pretty floral design, with inspiring quotes, making it a perfect gift for someone who might be struggling with their mental wellbeing.
Simplistic design and layout was a feature appreciated in this journal, with people loving how you didn't have to write too much each day.
4.

Kikki. K Gratitude Journal: Inspiration
Simple gratitude journal filled with prompts
A great way to practice daily gratitude is by investing in this beautiful journal from kikki.K, filled with fun exercises and inspiring quotes.
kikki.K is known for creating thoughtful and practical journals that you'll use every day.
'Grateful' is filled with gratitude prompts…
For example, encouraging you to record three things you're thankful for each day, or acknowledging the people you feel lucky to have in your life.
It does have content about the benefits of gratitude, however compared to others it is fairly light on the theory and dedicates more space to your own words.
5.

The Gratitude Journal: A Daily 5 Minute Guide for Mindfulness, Positivity, Affirmation and Self Care
All it takes is five minutes each day…
Even the busiest person has five minutes in their day for a little reflection.
Keep The Gratitude Journal by your bedside and each morning or evening you can note down in just a few lines what you're grateful for.
You'll also find inspiring quotes and affirmations that will encourage you to lead a more mindful life.
Produced by Paper Peony Press, a boutique publishing company based in San Antonio, Texas, this journal is of the highest quality.
Owners recognize the linen and gold foil finish, simplistic design style and ribbon bookmark.
Though generally aimed more at women due to the styling, the modern look makes it suitable for anyone looking for a new way to practice self-care.
6.

Gratitude: A Day and Night Reflection Journal
Feel grateful from morning until night!
Buy this day and night reflection journal to help you start and end your day in the right way.
Each day…
…take part in a morning meditation, writing an affirmation to live your day by and note all the different things you're excited about.
…in the evening it's time to reflect. Consider how you felt throughout the day and the ways in which you made a positive difference.
The contemporary design of the journal was loved by many.
They also appreciated how it helped them focus on they way they wanted to start their day, resulting in a much more positive one!
7.

Grateful Together: A Gratitude Journal for Kids and Their Parents
Perfect gratitude journal for connecting as a family
If you're looking for a gratitude journal you can enjoy as a family, then Grateful Together could be the one for you.
Filled with bright and colorful pages, it's designed to help parents and kids focus on the good things in life.
Answer questions together like…
When was the last time you thanked someone? How did it feel?
Look around the room. Name 3 things you're grateful for.
What's something you appreciate about yourself?
With space to draw and create, it won't feel like a chore for younger kids, plus it's a great way for everyone to open up about their feelings.
Parents who purchased the journal loved writing in it with their kids before bed, and felt it would make a great keepsake for the future.
8.

Tiny Buddha's Gratitude Journal: Questions, Prompts, and Coloring Pages for a Brighter, Happier Life
Reflect, then get creative with fun coloring pages!
Tiny Buddha is an online community focused on providing ways for people to live a happier and more peaceful life.
Founder, Lori Deschene, has created this handy little journal to take their learning offline, and encourage you to practice daily gratitude in your own words.
You'll find lots of space for written reflection inside, as well as Lori's own thoughts to inspire you.
This journal really doesn't take itself too seriously, as there are also coloring pages included to help you switch off at the end of a busy day.
Fans of the product loved the questions inside, finding them varied, fun and thought-provoking.
9.

A Life of Gratitude: A Journal to Appreciate It All, Big and Small
Make thankfulness a lifelong practice
A Life of Gratitude invites you to find the beauty in every day.
You'll certainly find the beauty in this journal as it's filled with watercolor illustrations and quotes.
Whatever your age or stage of life you'll learn something about yourself through this journal, and appreciate more of the world around you.
Questions include "Who has been your greatest teacher in life?" and "How does the color gray make you feel?".
Small challenges are also a part of the journal, such as write thank you notes to the people who make your life better.
Journal writers appreciated the thoughtful illustrations and the ways it encouraged them to embrace their own creativity.
Looking for ways to live more mindfully and appreciate life day to day?
Read our list of the best mindfulness journals that can help bring your attention back to the moment.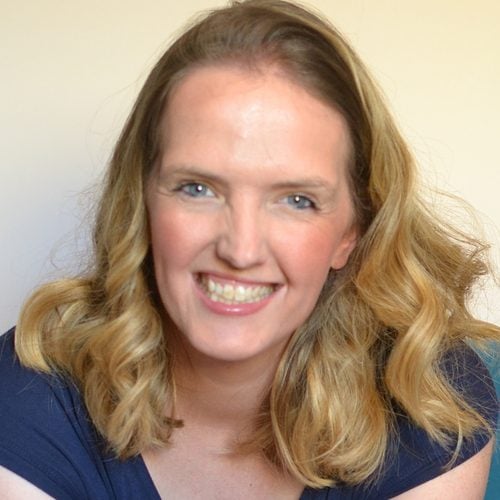 Author
Associate Editorial Manager
Specialist health & wellbeing writer, passionate about discovering new technologies & sharing the latest research.