Taking care of your mental wellbeing is just as important as regular exercise.
Whether you're recovering from a mental health disorder or trying to keep depression at bay, affirmations can help.
Practicing a positive daily affirmation is scientifically proven to reduce symptoms of anxiety and relieve stress.
It's easy to get started, simply find the right words and begin reciting your mantra.
Positive Affirmations for Mental Health
Find inspiration in our below list of positive affirmations for your mental health: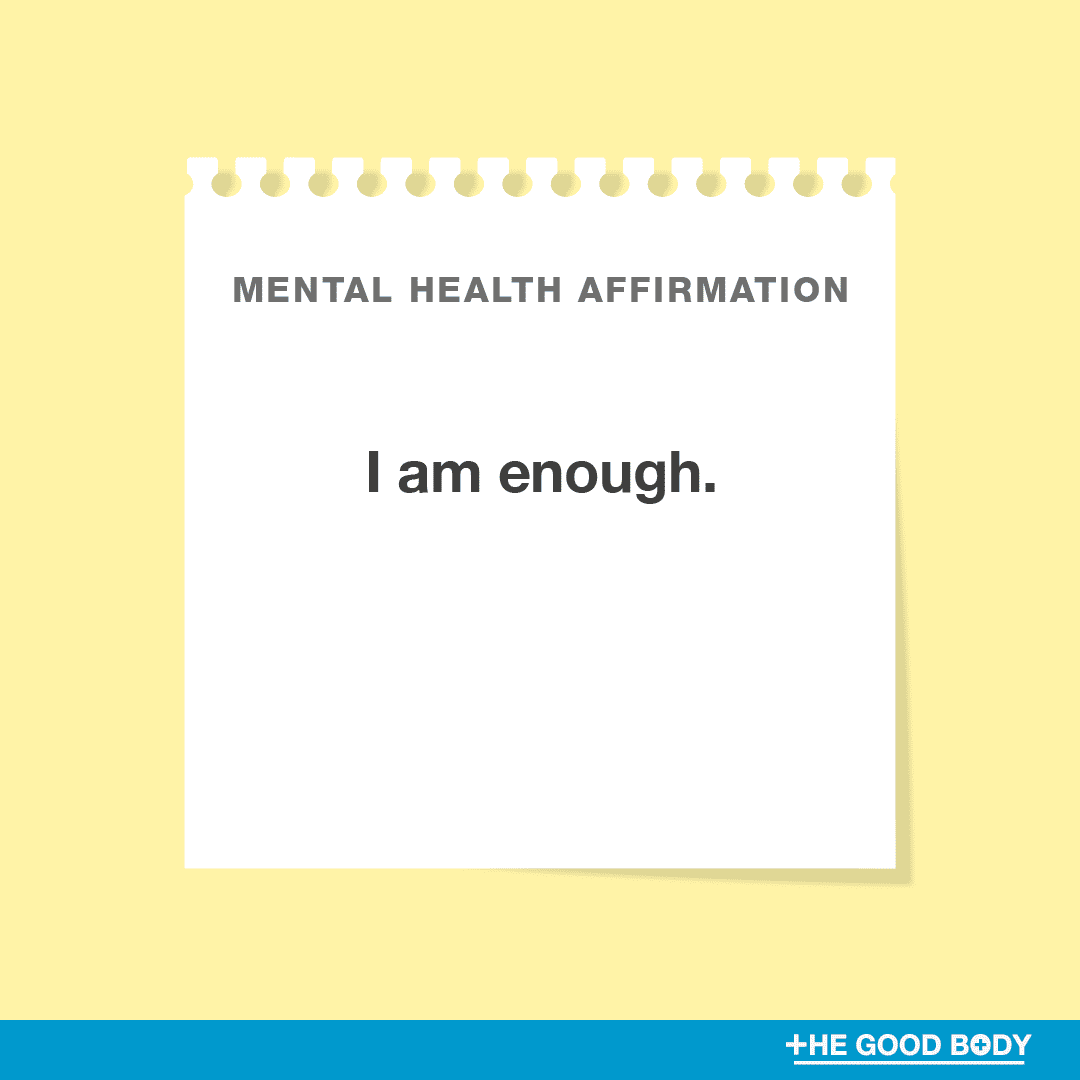 1. I am enough.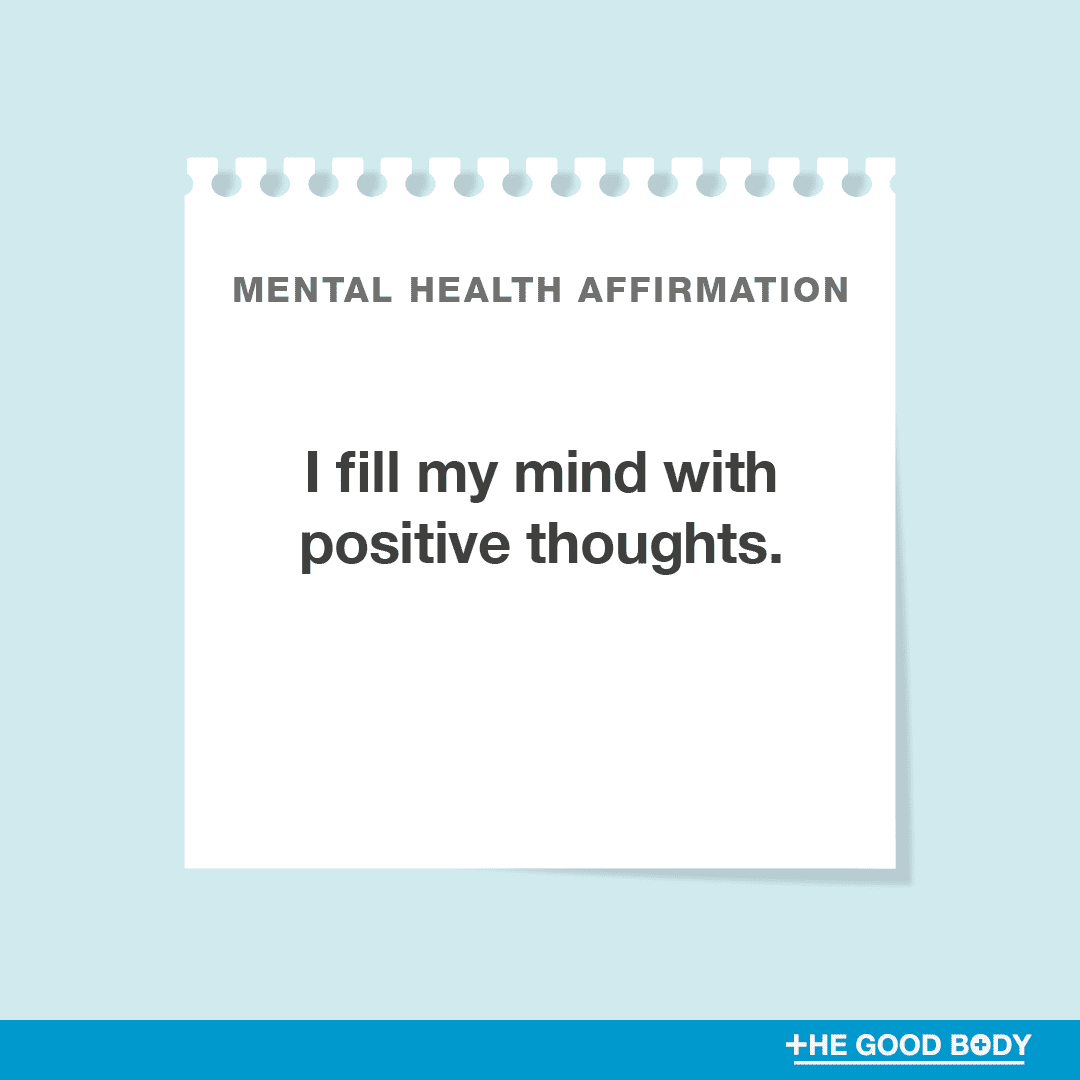 2. I fill my mind with positive thoughts.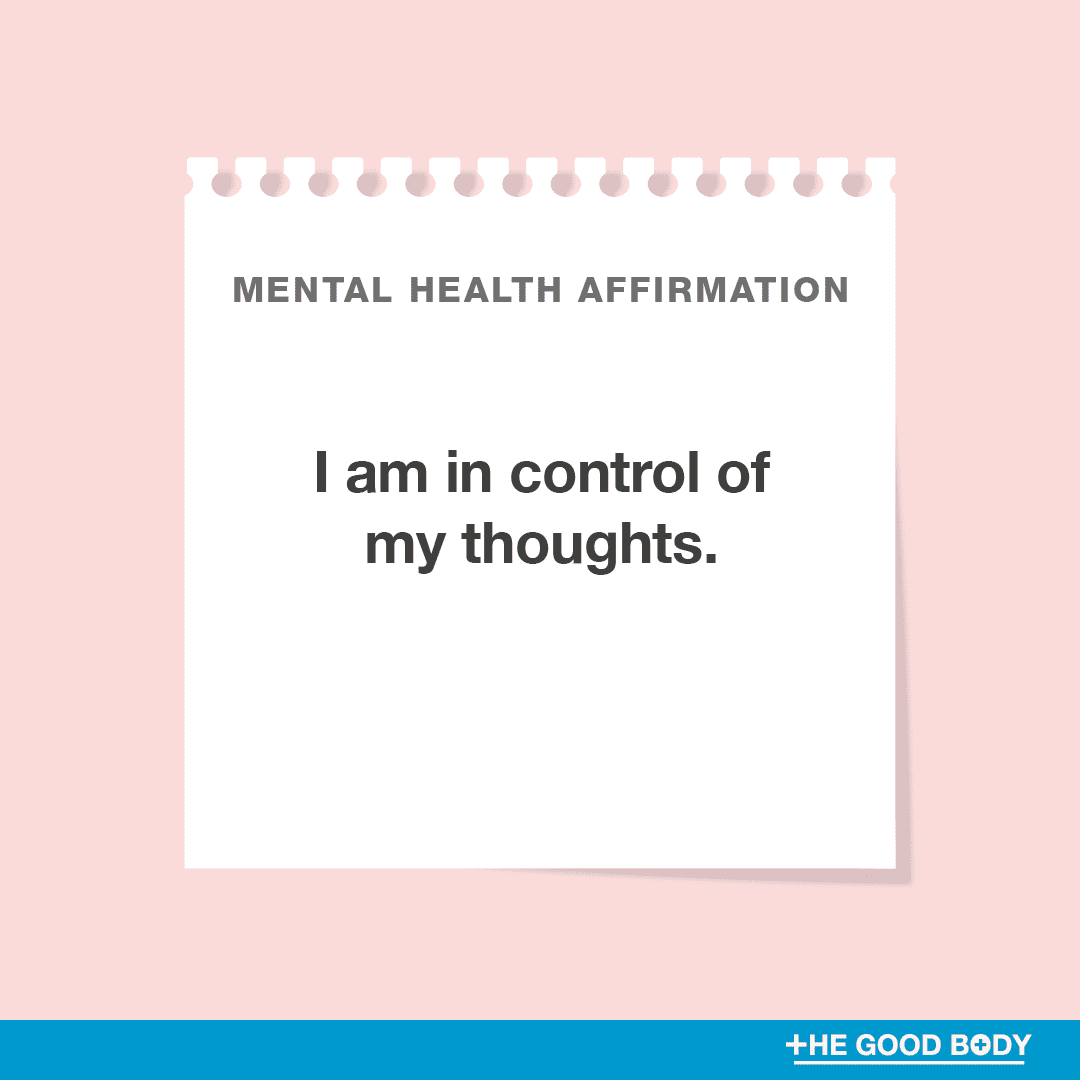 3. I am in control of my thoughts.
When you're living with anxiety it can often feel like your thoughts are out of control.
There are a number of different treatments you can try.
For example, there are anxiety affirmations you can recite, yoga poses to try, plus herbal teas you can drink to ease the symptoms.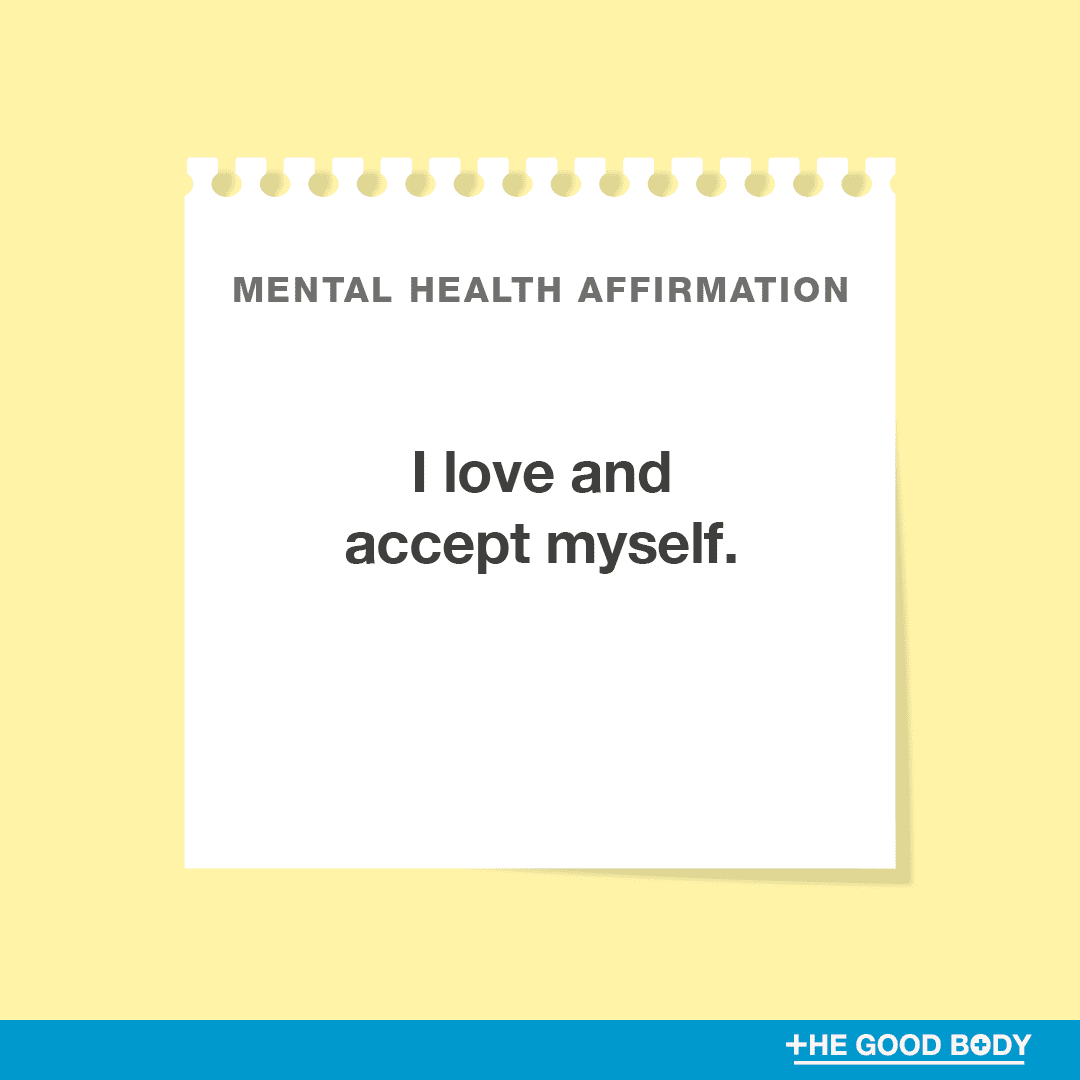 4. I love and accept myself.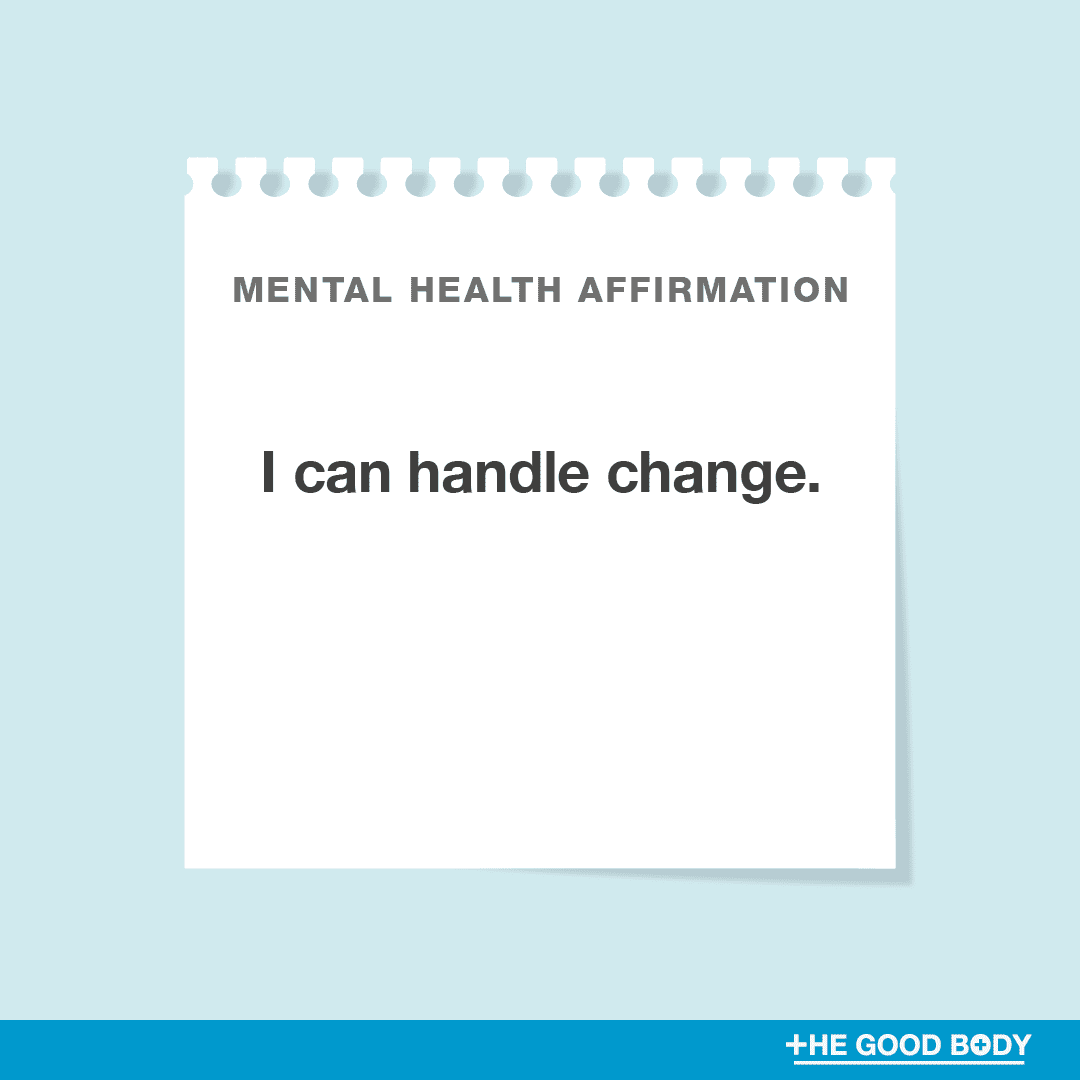 5. I can handle change.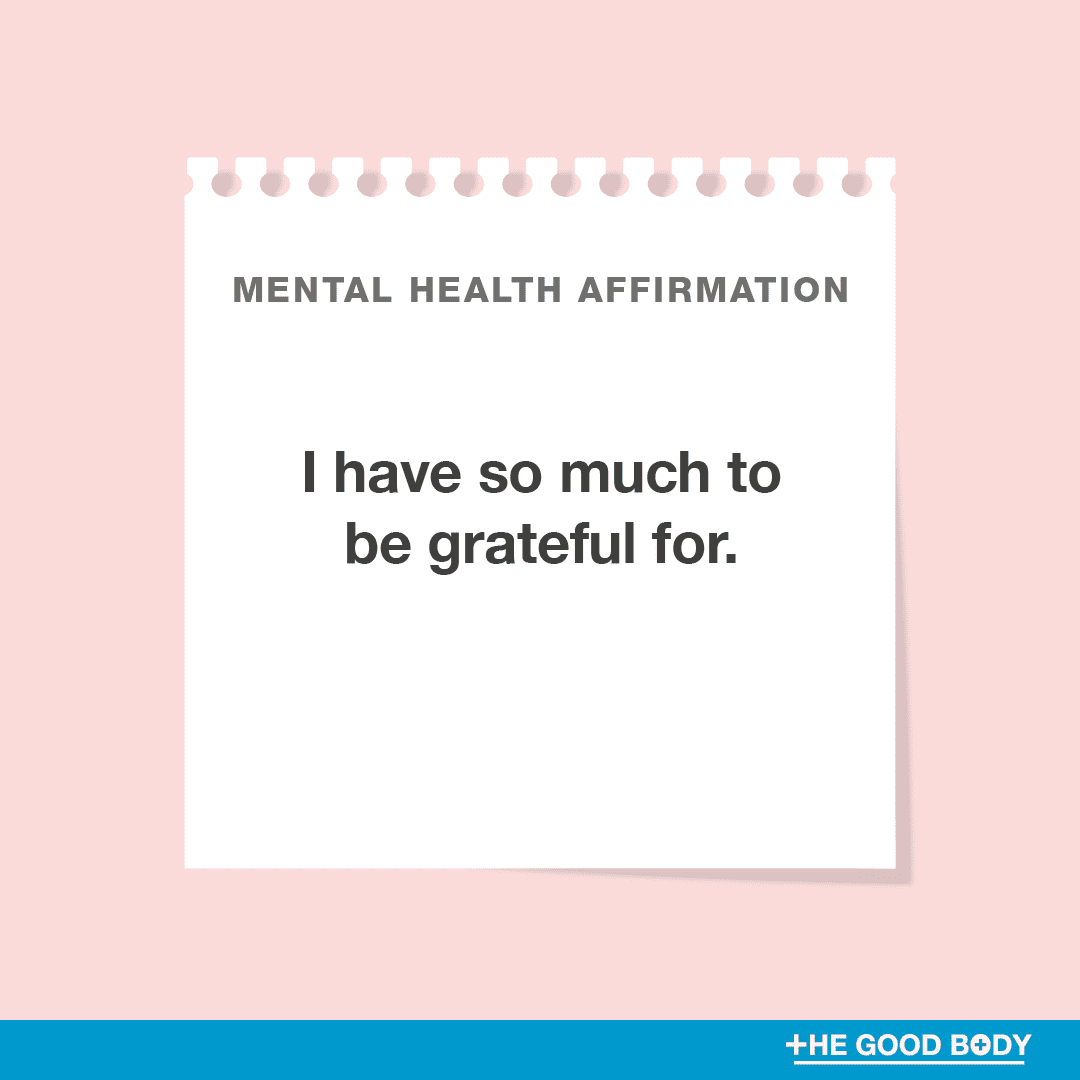 6. I have so much to be grateful for.
Writing in a journal has been shown to be another effective way to look after your health and wellbeing.
Choose a mental health journal prompt and make the practice part of your everyday routine.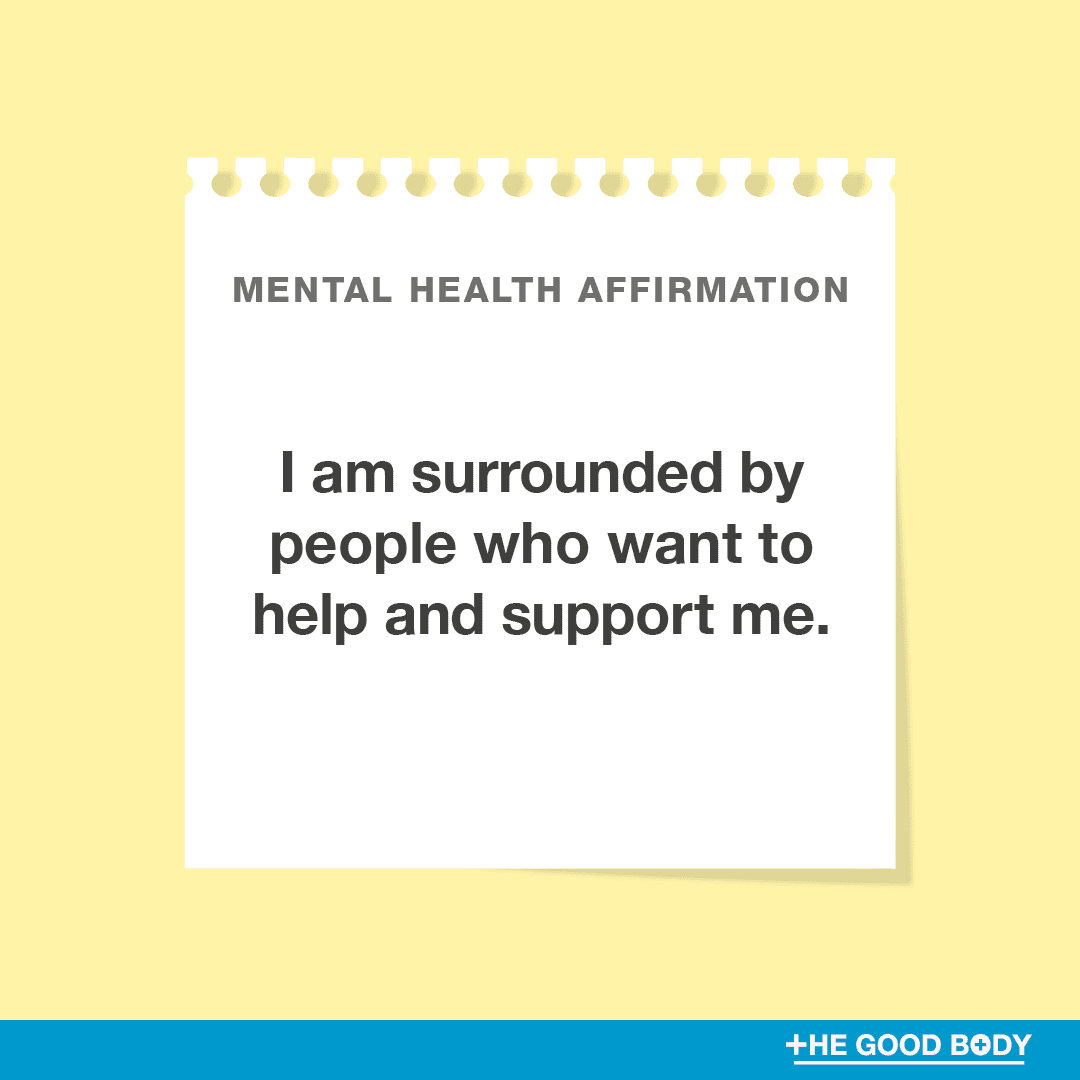 7. I am surrounded by people who want to help and support me.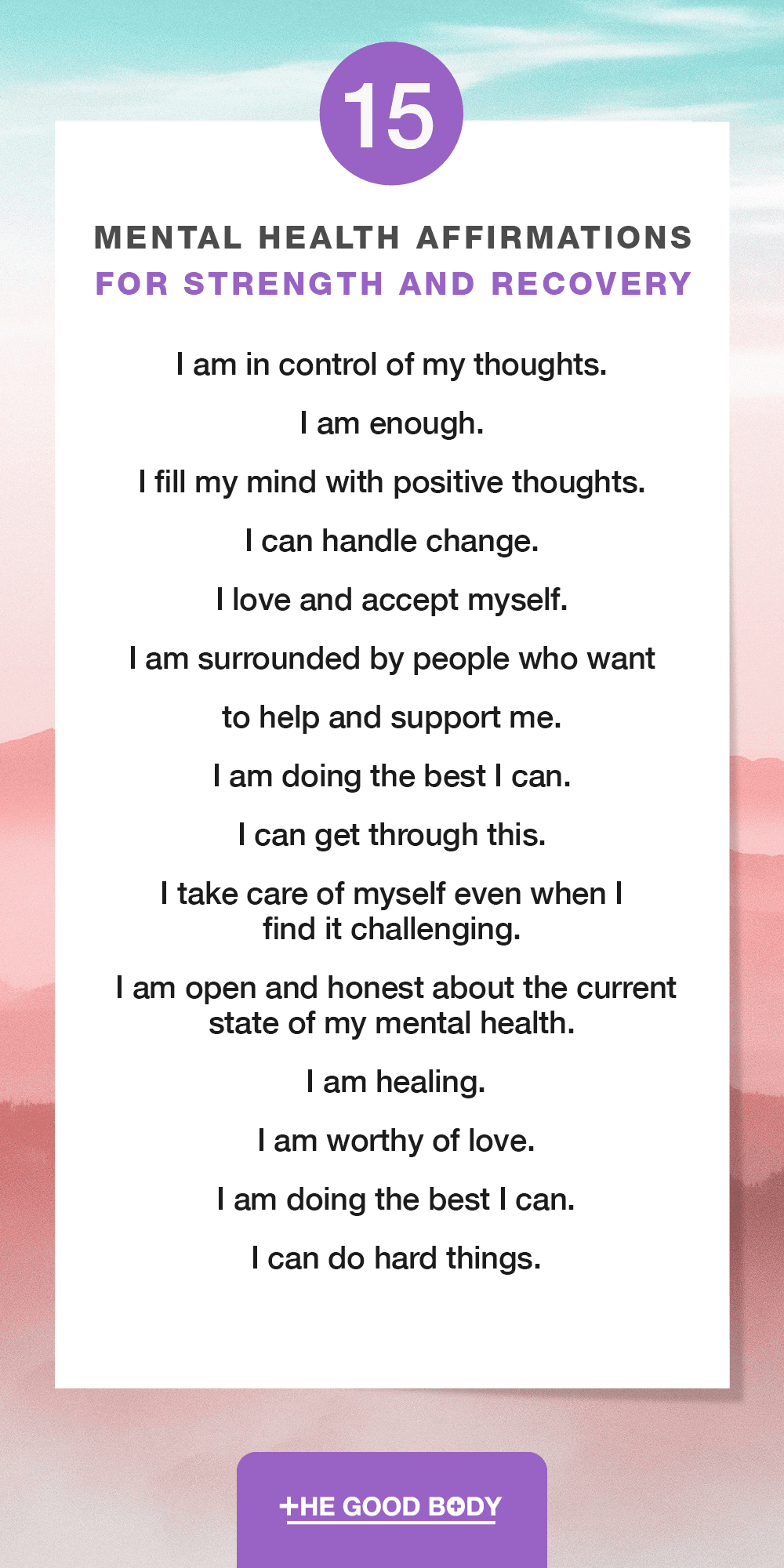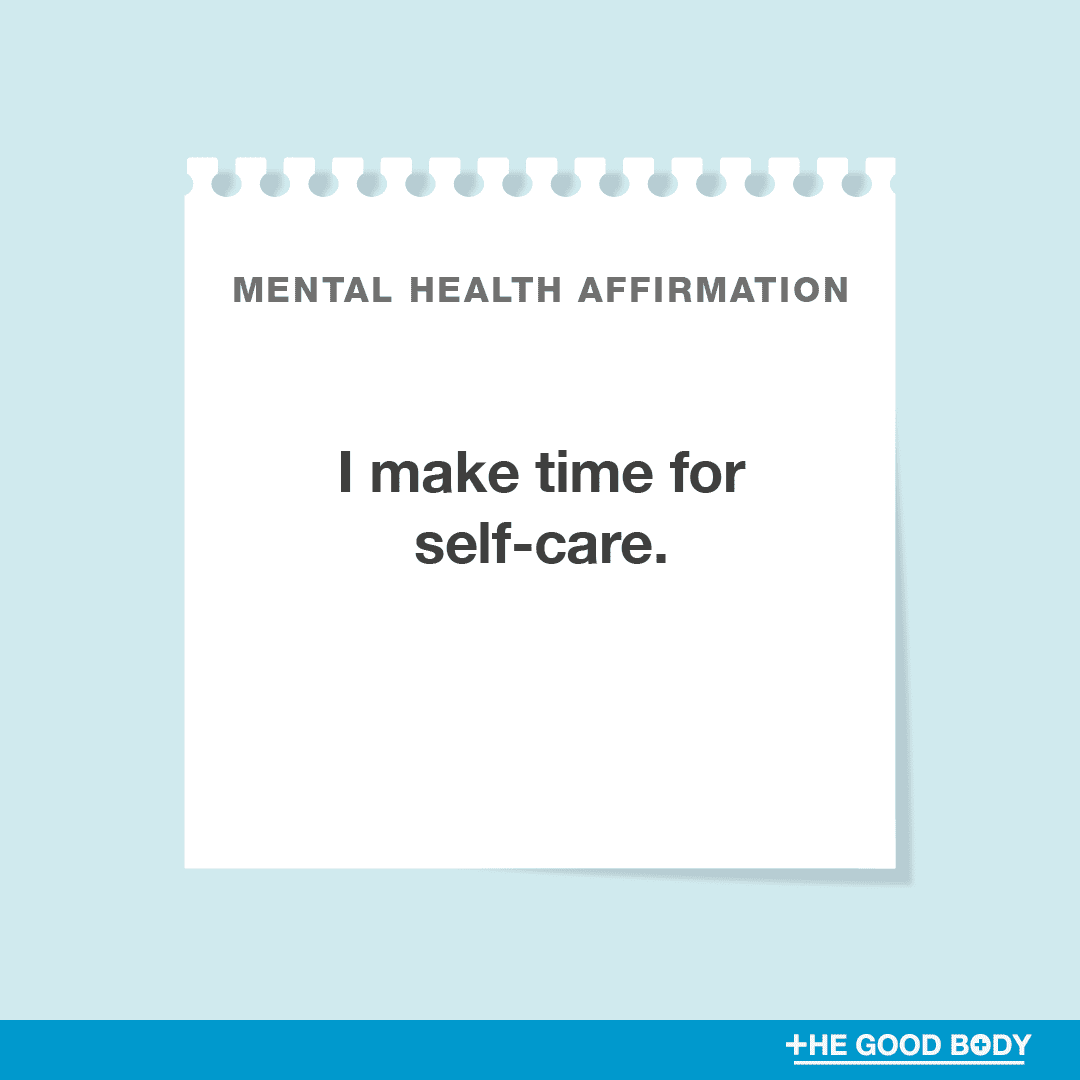 8. I make time for self-care.
Making time for self-care is a great way to prioritize your mental wellbeing and lift your mood.
Need a little inspiration? Why not treat yourself to something from our self-care gift guide?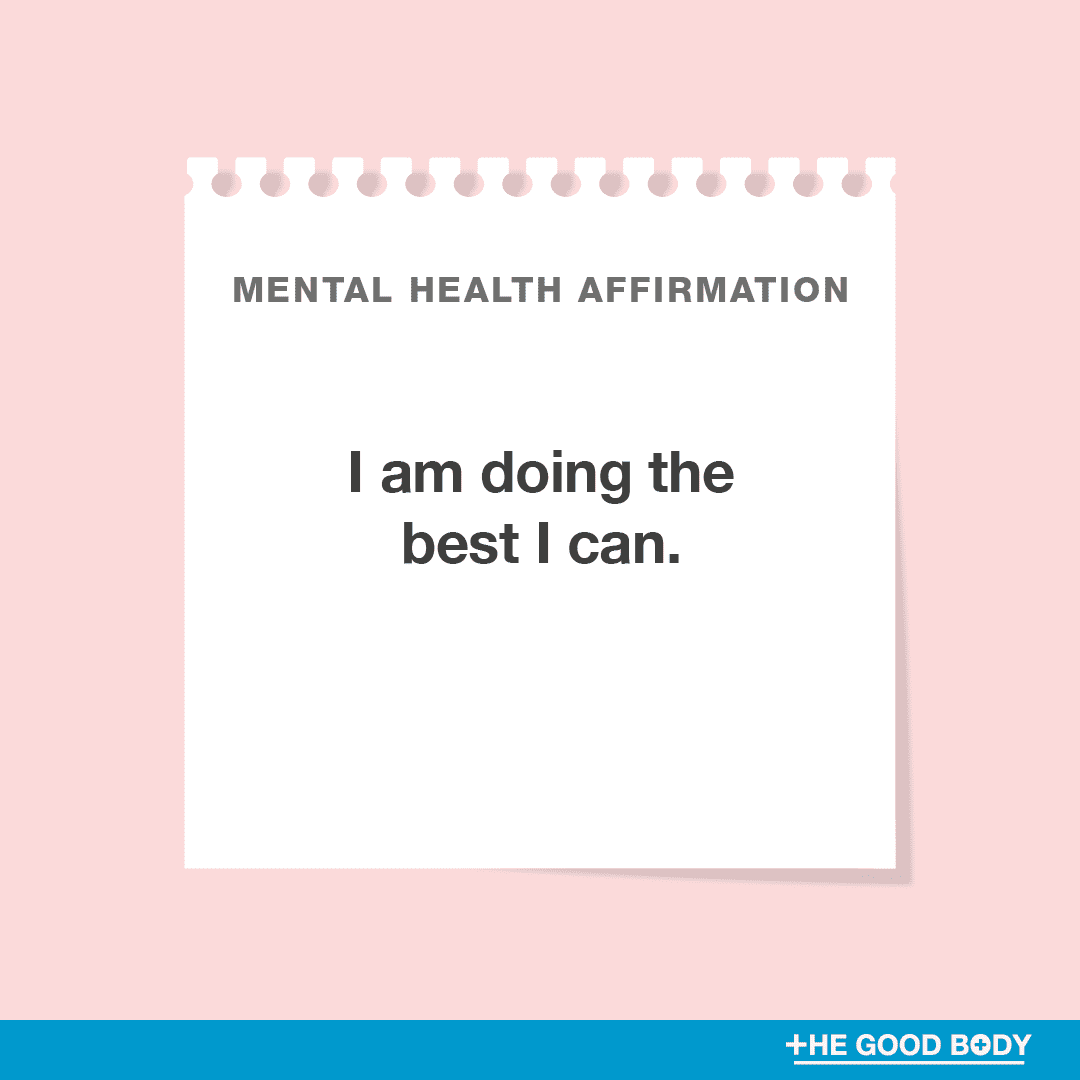 9. I am doing the best I can.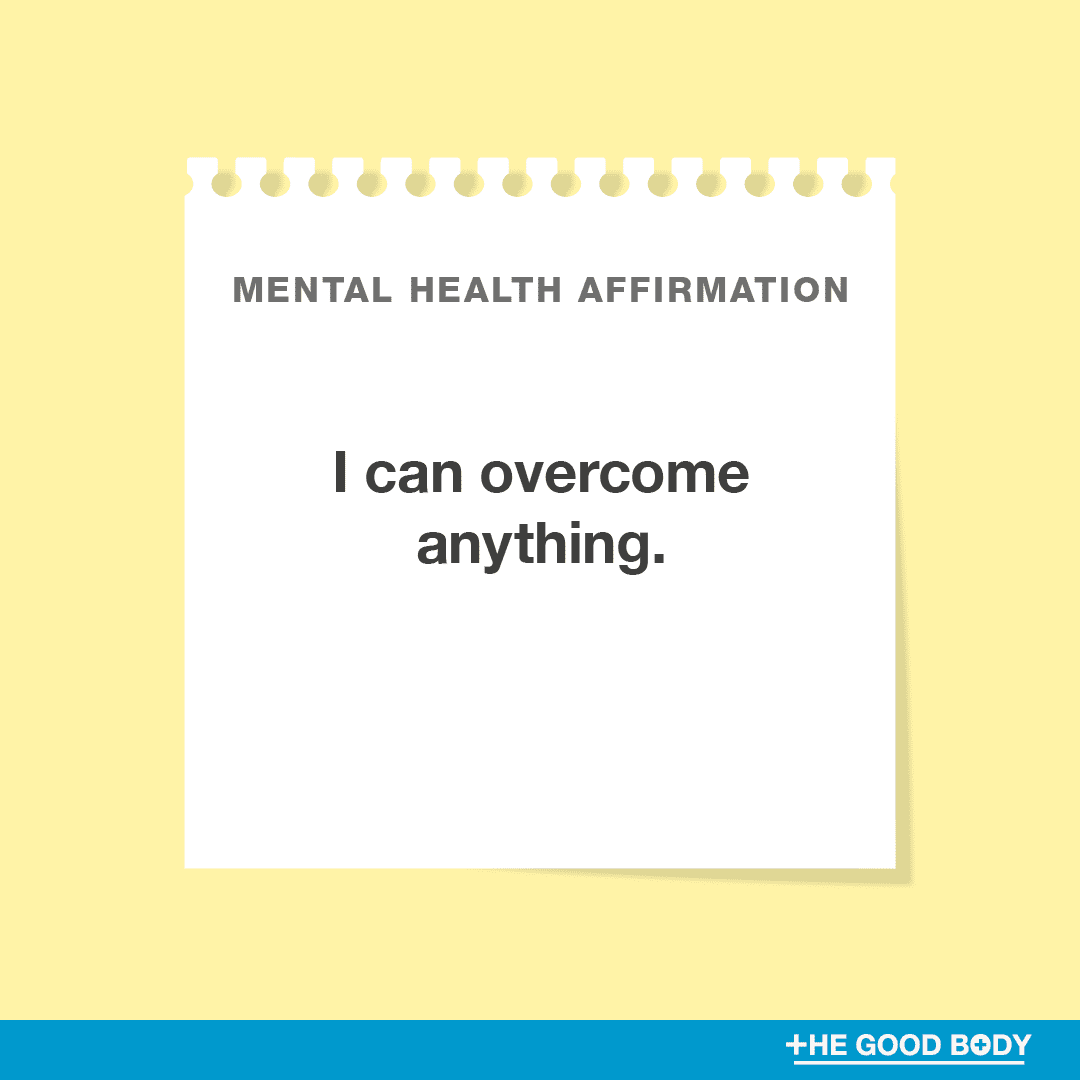 10. I can overcome anything.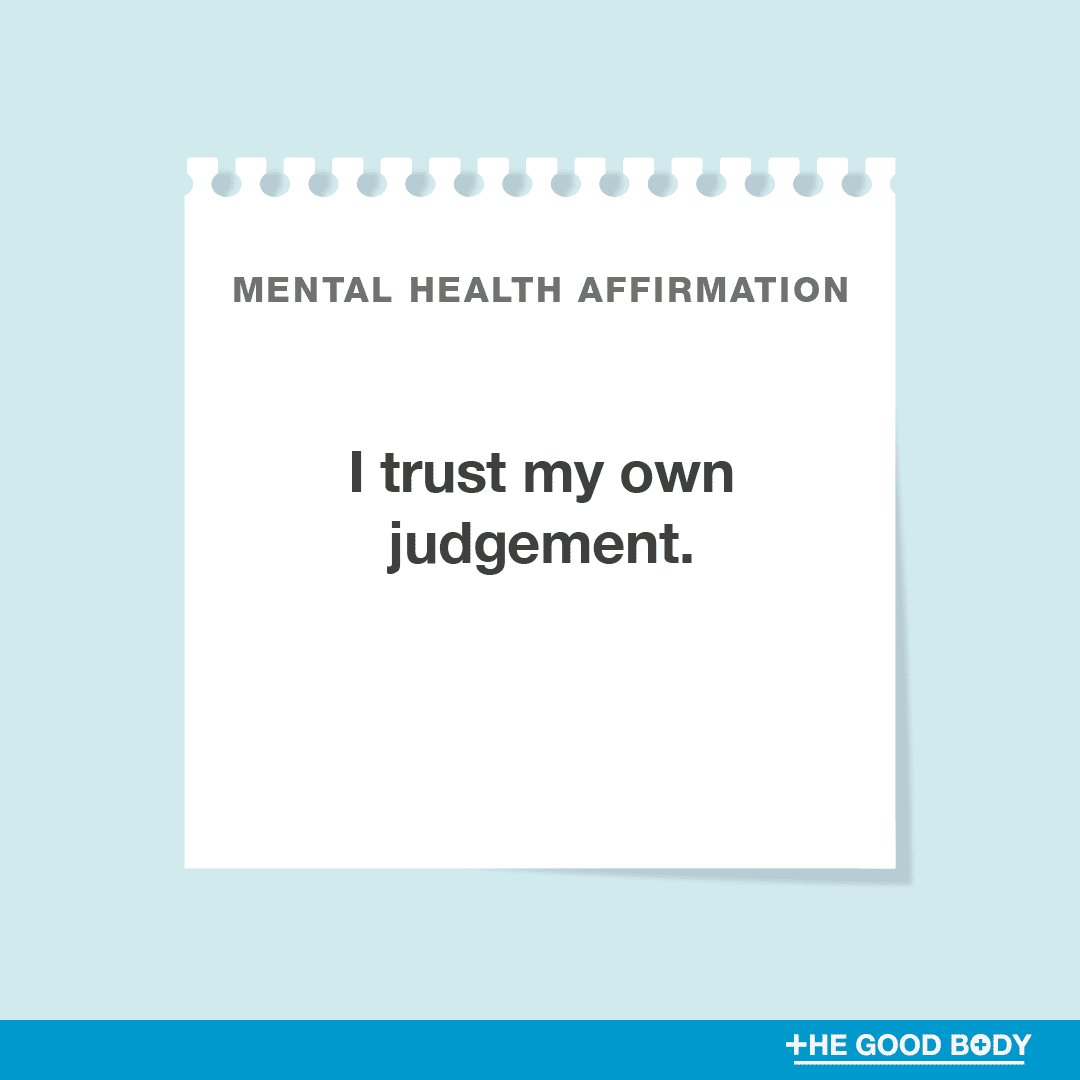 11. I trust my own judgement.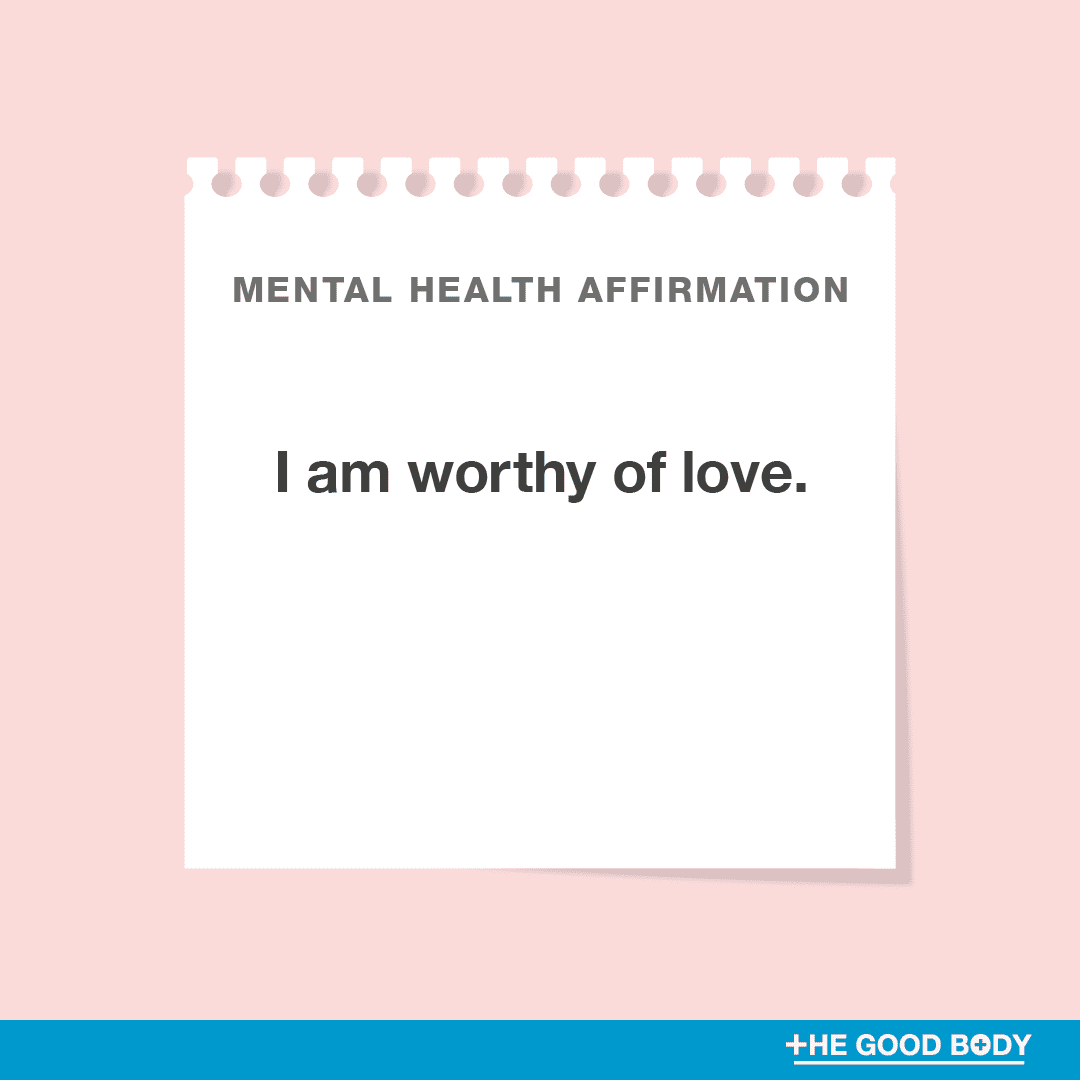 12. I am worthy of love.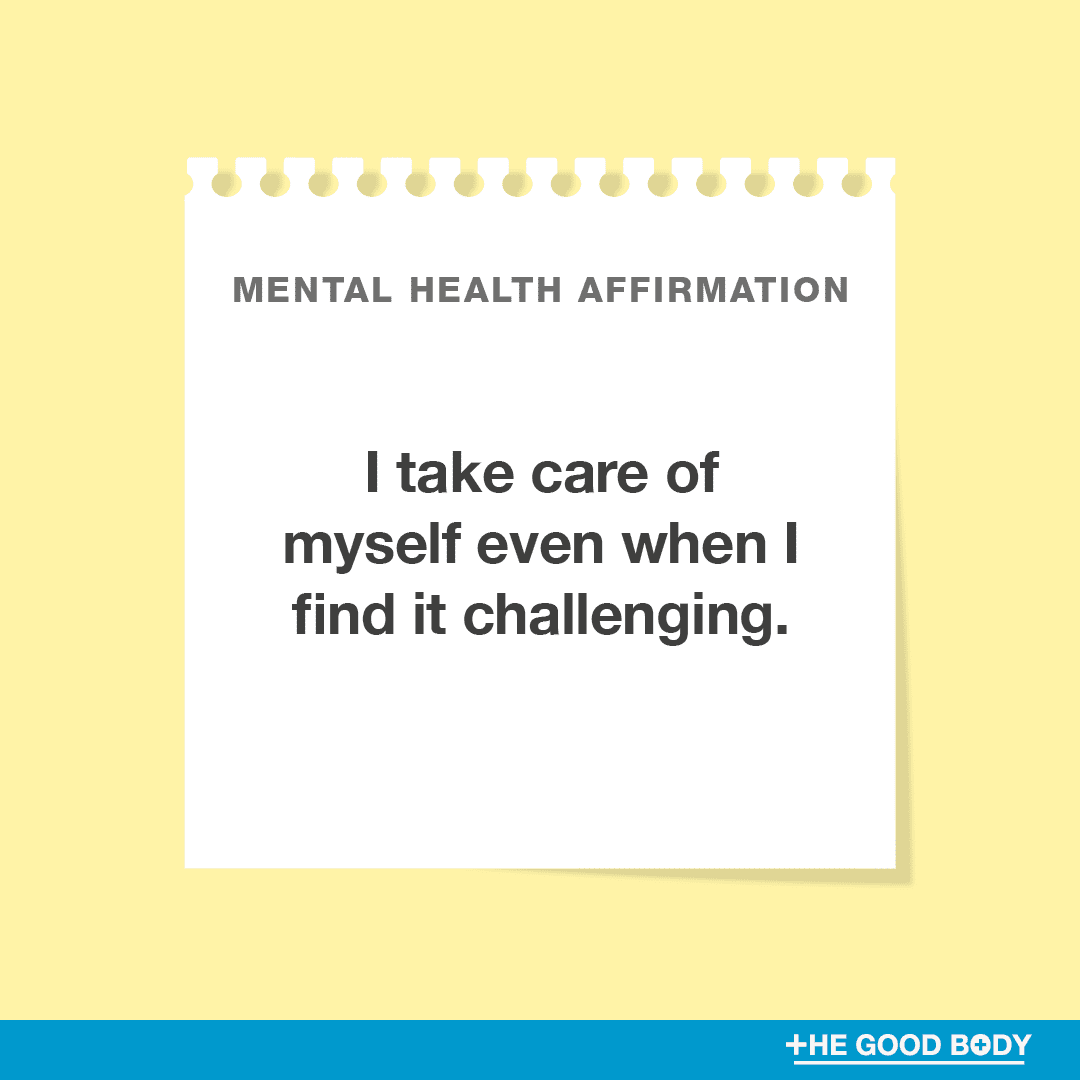 13. I take care of myself even when I find it challenging.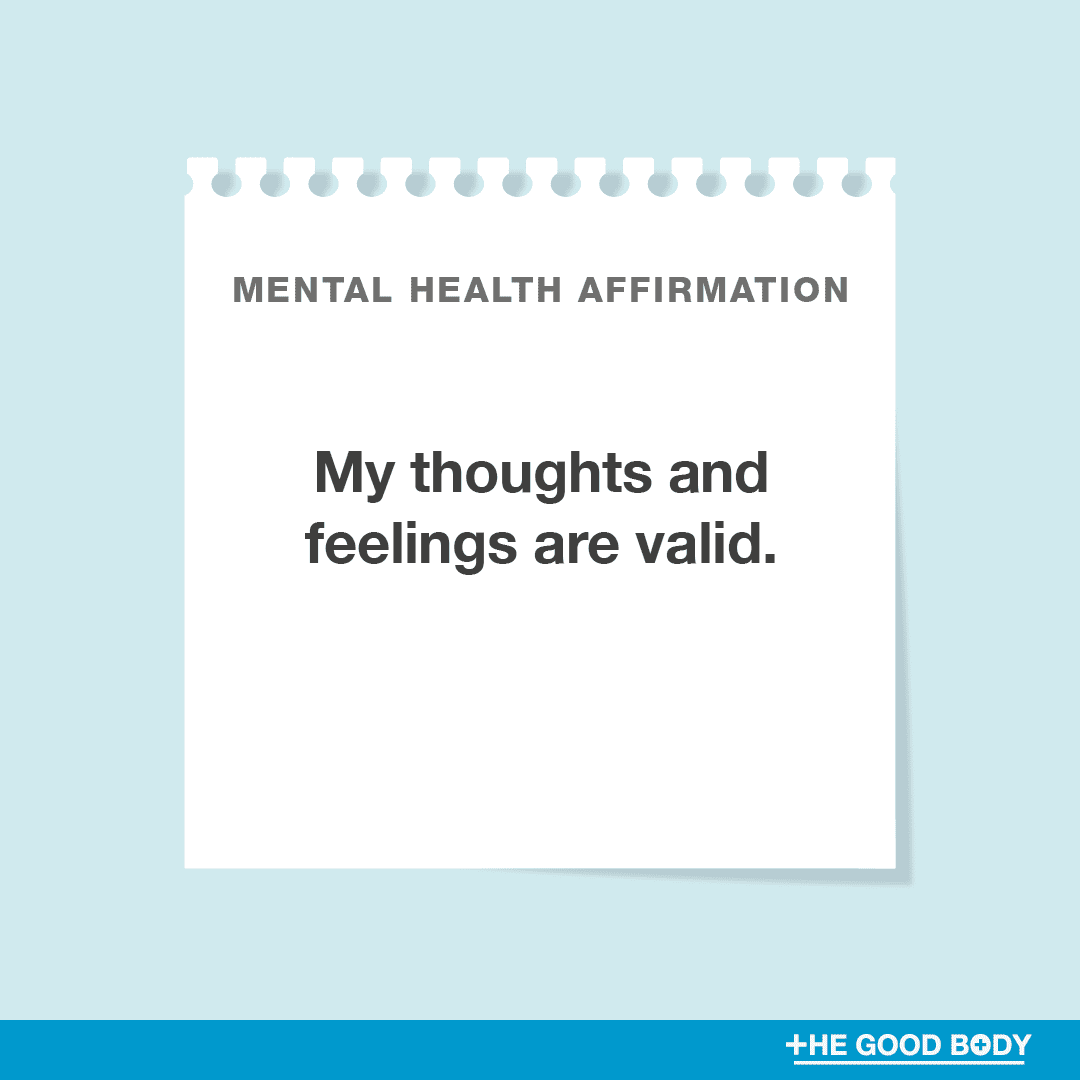 14. My thoughts and feelings are valid.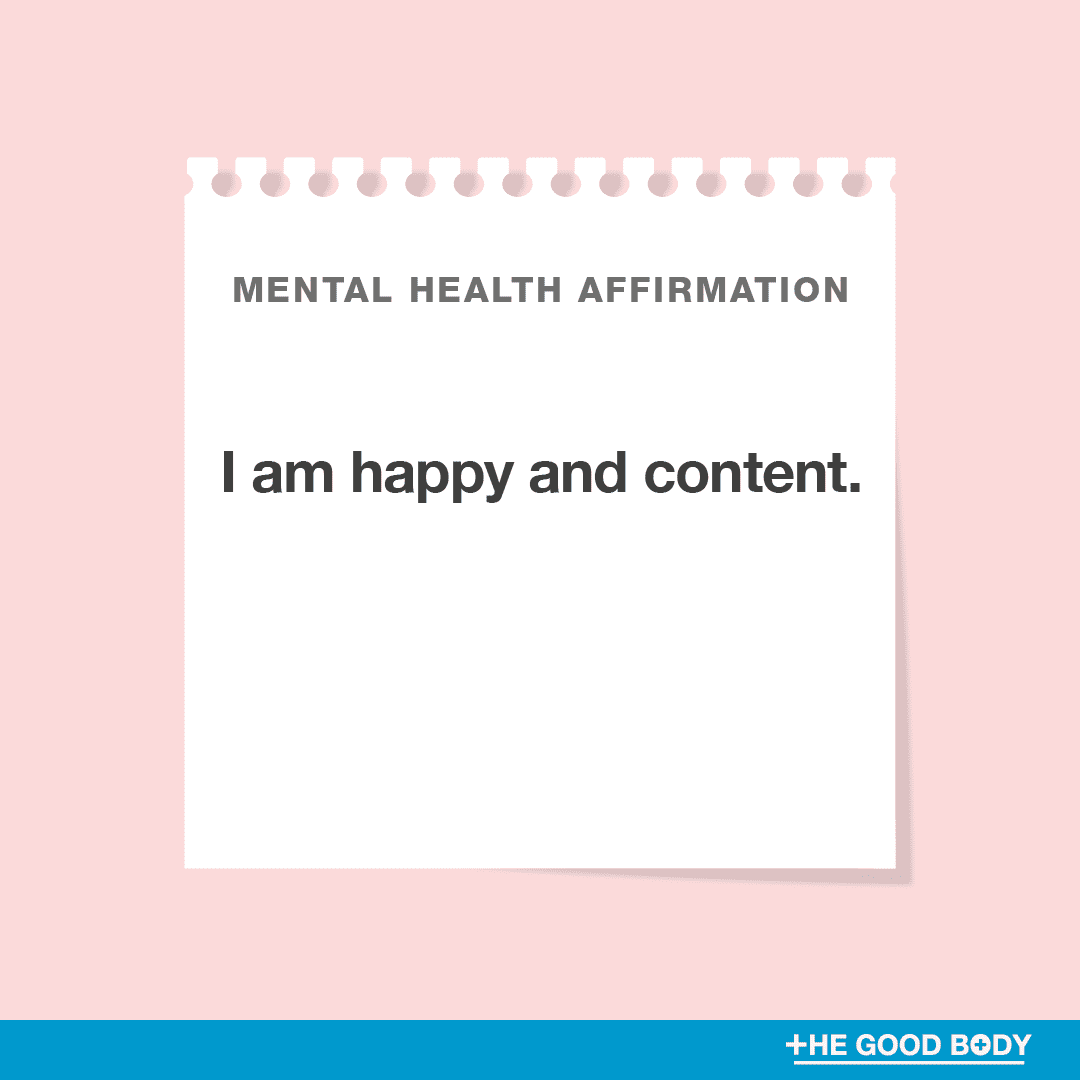 15. I am happy and content.
Discover the many benefits of meditation and you'll soon realise that it's one way to feel happier in life!
It's no wonder that between 200 and 500 million people meditate globally.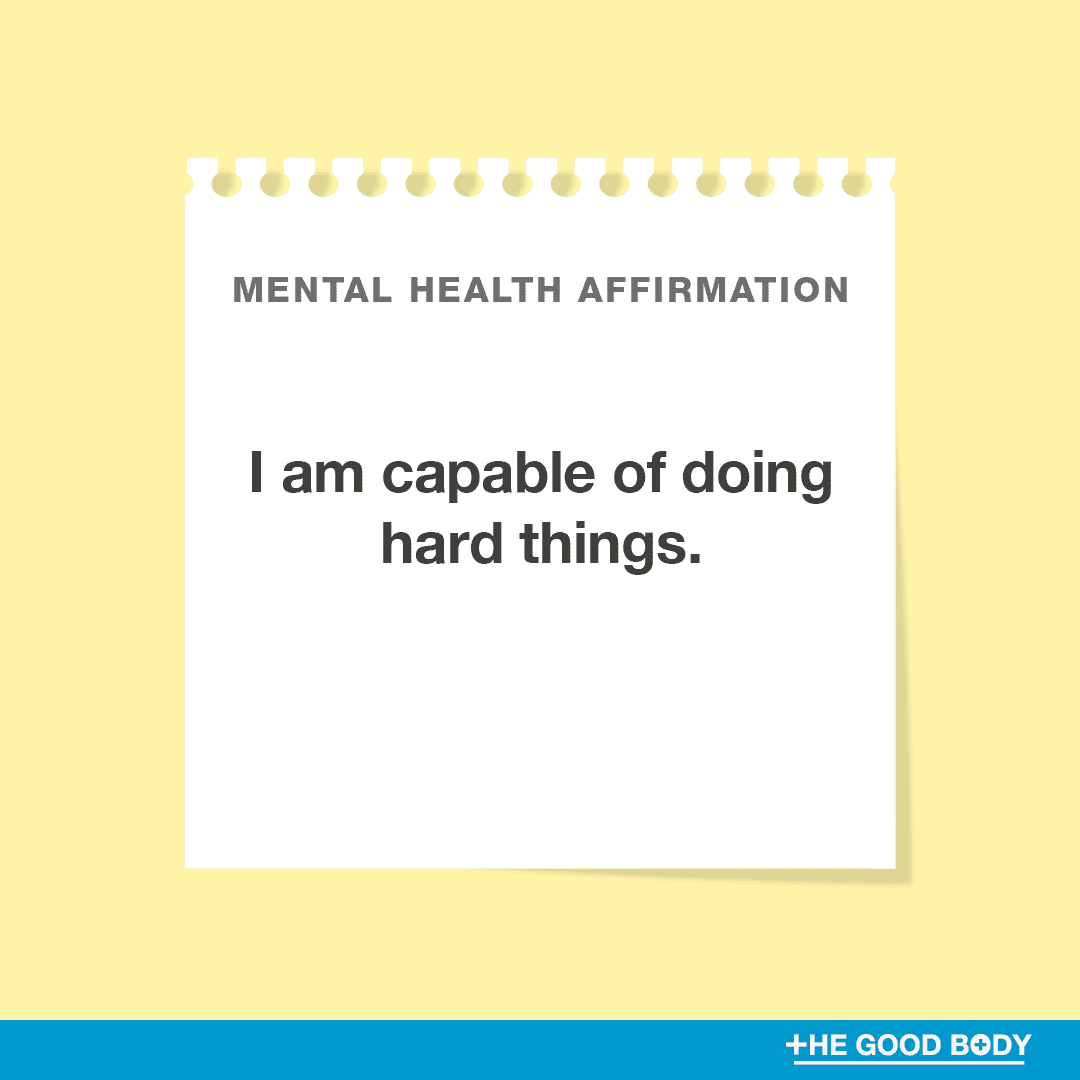 16. I am capable of doing hard things.
A random health fact that you might not know, is that learning to play a musical instrument can give your mental wellbeing a boost!
This is because it improves the brain's ability to process sights and sounds at the same time, which can have positive benefits in many other areas of your life.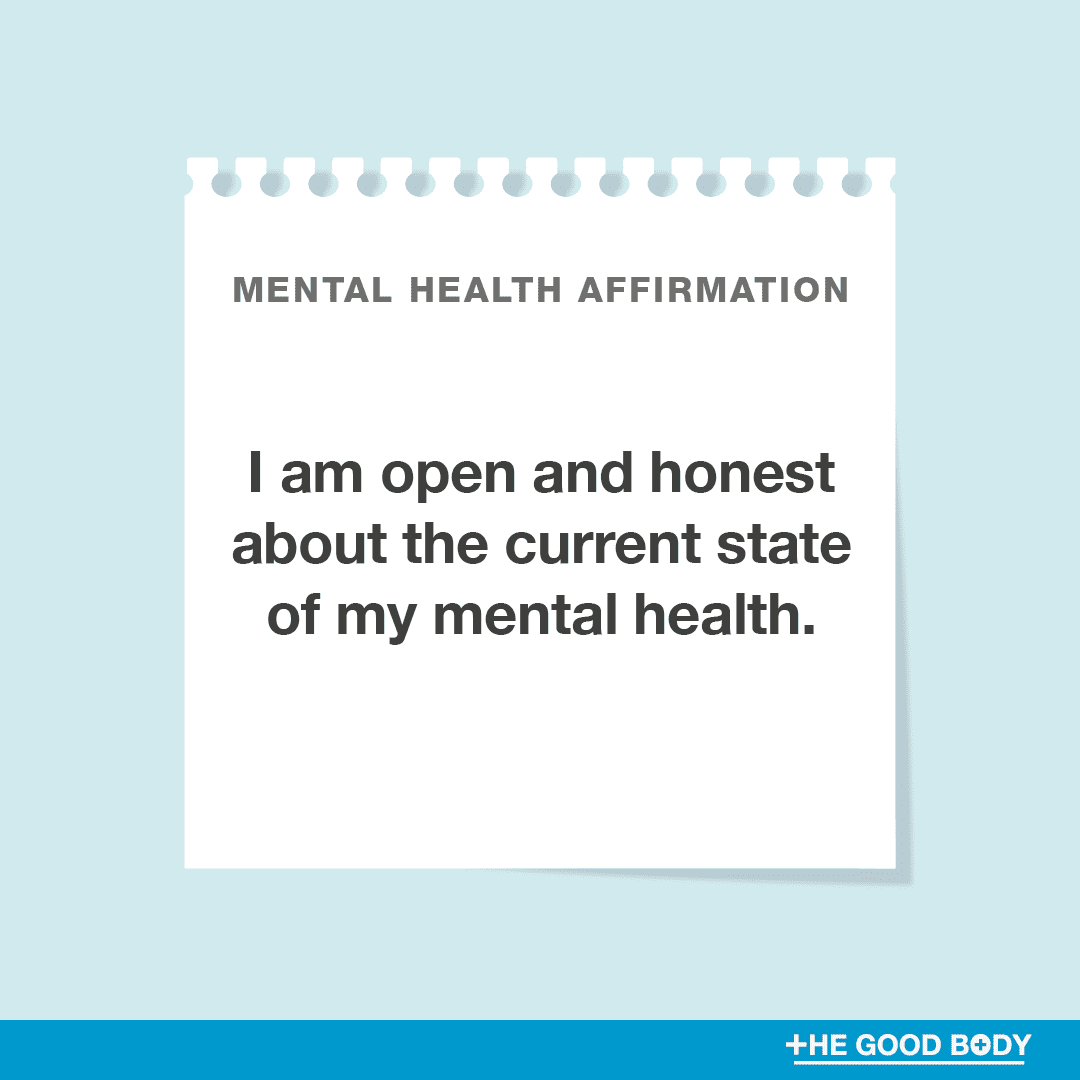 17. I am open and honest about the current state of my mental health.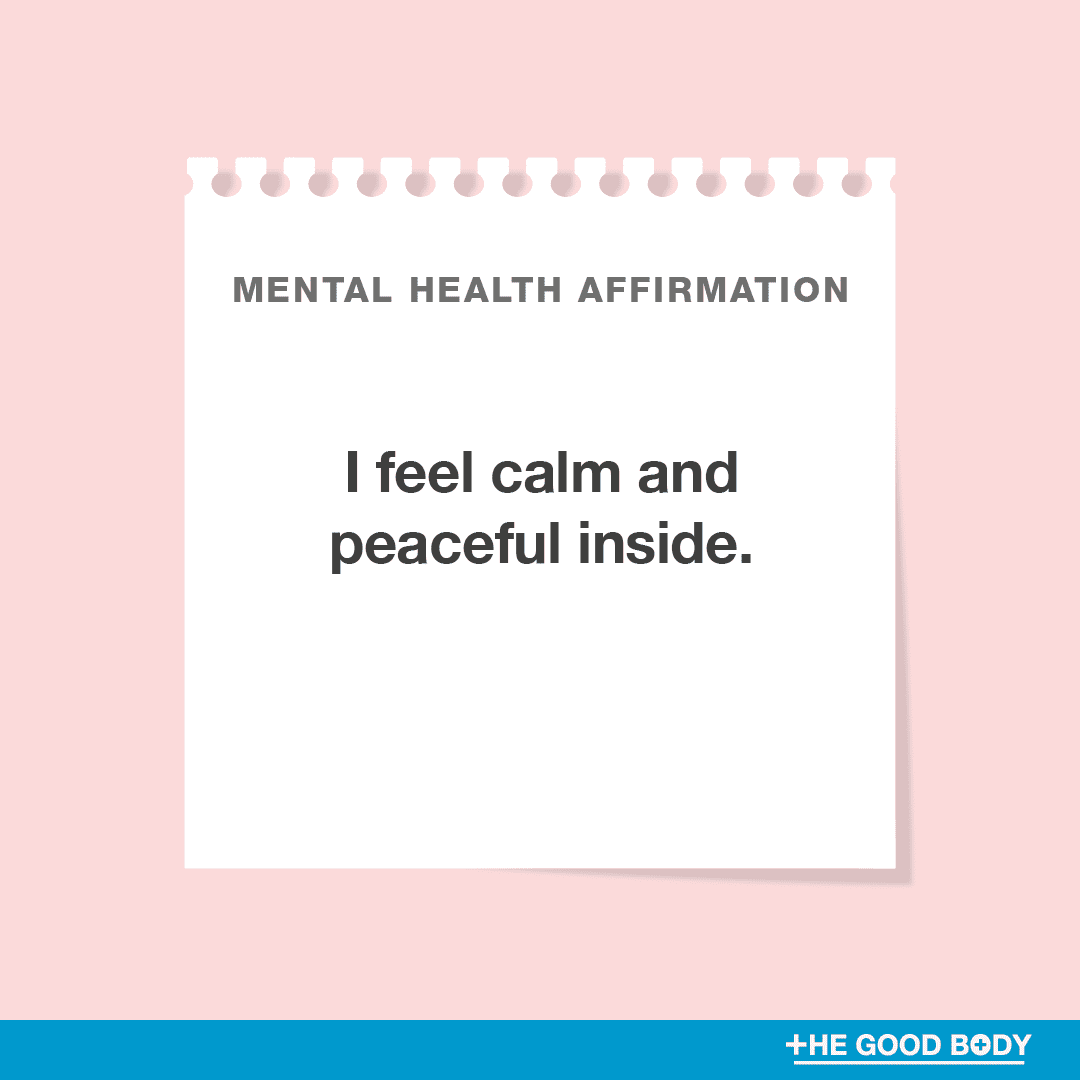 18. I feel calm and peaceful inside.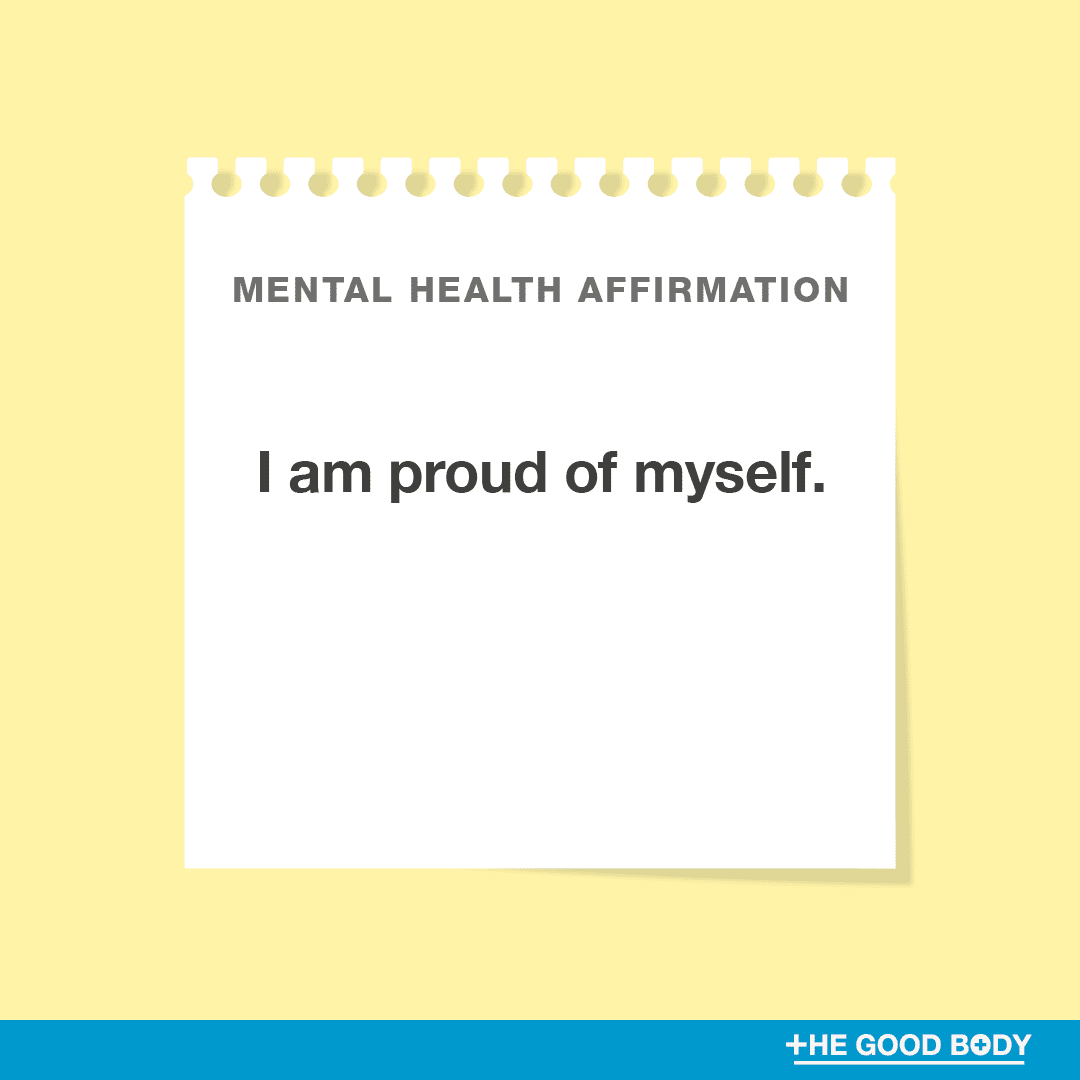 19. I am proud of myself.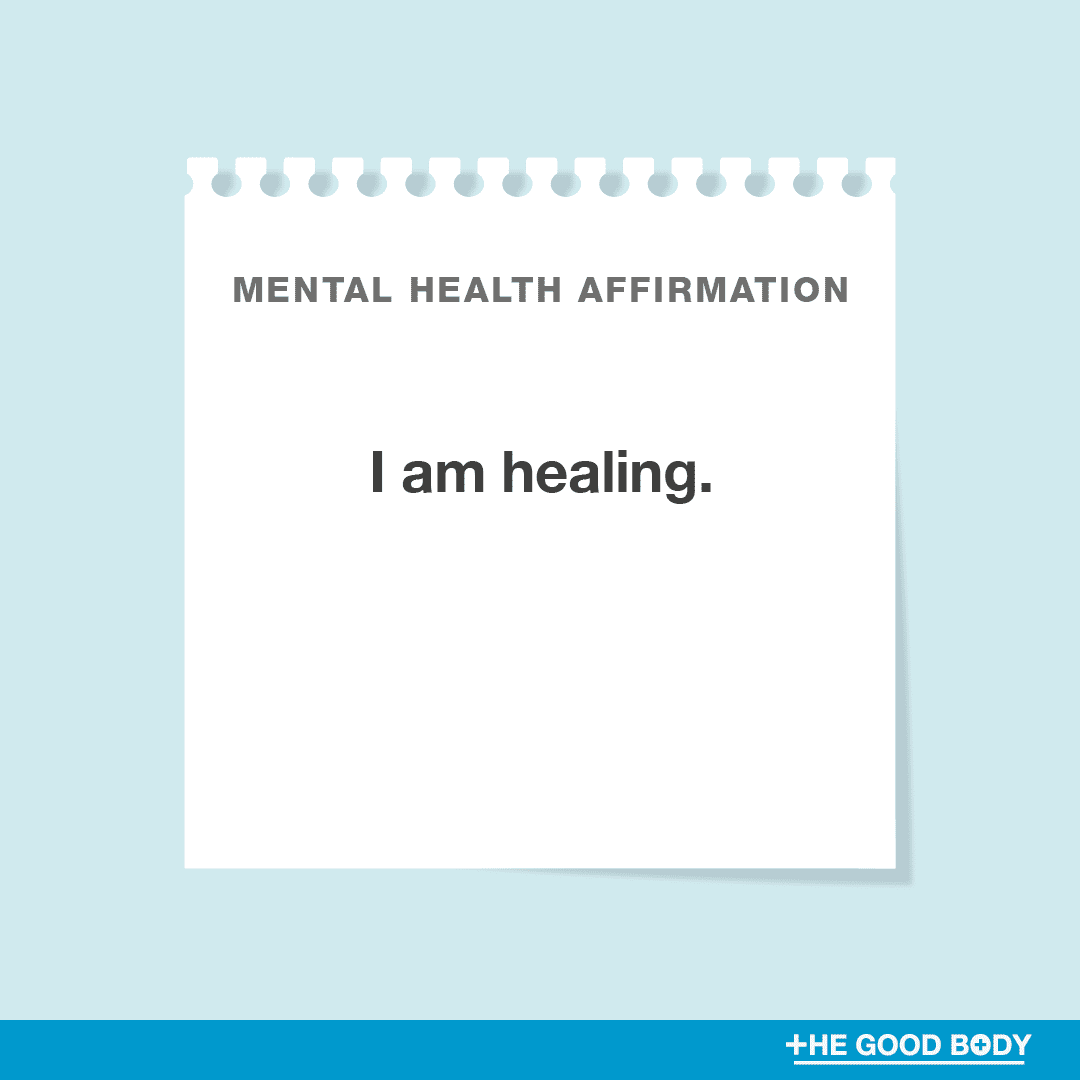 20. I am healing.
Give Your Mental Health a Boost
Here at The Good Body we believe that reciting a positive mantra is a simple way to improve your wellbeing.
On our site you can find even more inspiration, including affirmations for positive thinking.