There's nothing quite as satisfying as a really good scalp massage, and with so many great products on the market there's no need to splash out on a masseuse.
Scalp massage has lots of benefits for your health, too:
It can help you relax and unwind, deal with a dry and itchy scalp plus there's even evidence that it can help with hair growth.
However, with a huge range of scalp massagers on the market, it can be tricky to know which to buy.
POWERFUL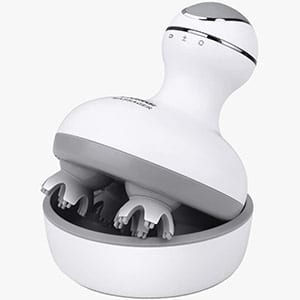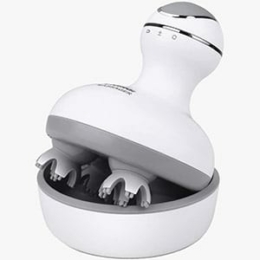 HAOFY
Electric Scalp Massager
A full 360° scalp massage with 84 nodes and two speed settings.
SIMPLE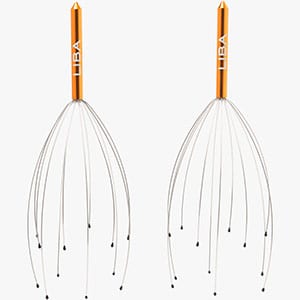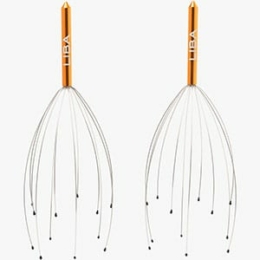 Affordable tool that delivers a gentle massage.
INDULGENT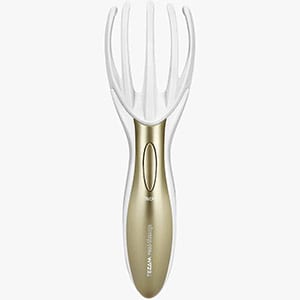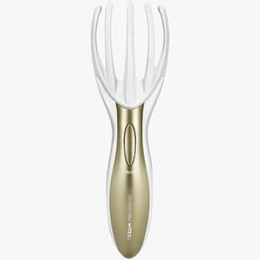 Delivers 8,500 micro vibrations to your scalp every minute.
Our 10 Best Scalp Massager Reviews
We've explored the market and put together a list of ten of the best scalp massagers for you to choose from:
Scalp Massager Buying Guide: Features to Consider
If you're struggling to work out which scalp massager is best for you, then take a look below at the different features that you need to consider.
Try to make a list of the features that are most important to you, to enable you to make your final decision:
Style of Massage Heads
Every device will have massage heads but they vary greatly between devices. For example there are massagers with soft silicone bristles and others with metal spindles.
Consider the style of scalp massage you want, soft and gentle, or powerful and intense? This will help you narrow down your choices.
Massage Settings
Electric scalp massagers often have different massage settings, typically a gentle then more intense option. A higher priced massager typically equals more settings.
Speed Settings
If you want the flexibility of choosing the speed of your massage then look for speed settings that you can tailor to your needs.
Handheld / Wearable
Most scalp massagers will be handheld, so you can control the intensity, however we are now seeing more wearable devices on the market which look a little like a ski helmet.
Size
If you want to keep your massager with you wherever you go then consider the size of the device and whether you can carry it easily in your bag.
Weight
As you're controlling the device with your own hand, consider the weight of the device and how easy it is to grip the handle.
Price
Prices of scalp massagers can range widely from $5 to $200, so shop around to find a device that best suits your budget.
Waterproof
If you're looking for a scalp massager you can use in the shower then you need to check that the massager is waterproof.
Magnets
Scalp massagers containing magnets have been created for those wanting a product to help with hair growth. Magnets have been shown to draw nutrients to the scalp, encouraging healthy hair growth.
Red Light Therapy
Certain scalp massagers will include red light therapy as a feature. This is because it has been shown to help improve hair growth.
Battery
You'll find a number of different options when it comes to battery power. Some take standard batteries with others have rechargeable batteries. Consider how often you'll use the massager to help you make your decision.
Attachments
Scalp massagers occasionally come with different attachments, enabling you to get a little more from your device. It might be an extra head to massage your face, or an additional style of massage head to try on your scalp.
Benefits of Scalp Massage
As well as feeling amazing, there are a number of reported health benefits of scalp massage that you may not have even considered, including:
1.

Encourages Hair Growth
Research has shown that regular scalp massage can actually encourage your hair to grow, leading to thicker and healthier hair.
2.

Improves the Condition of Your Scalp
Add a scalp massage to your daily routine and you can help to keep your scalp healthy, removing bacteria and excess oils, avoiding a dry and itchy scalp.
3.

Helps You Relax and Unwind
A small study in 2016 highlighted how scalp massage can reduce your stress hormone, blood pressure and heart rate, resulting in a more relaxed you!
4.

Improves Blood Circulation
Scalp massage also helps to improve the blood flow within the skin, helping to encourage hair growth.
FAQs
Is a scalp massager good for your hair?
Does scalp massage help stimulate hair growth?
How often should I use a scalp massager?
Where can I buy a scalp massager?