At the start of the week you have Monday affirmations to get you going, but what about that other tricky day? Hump day right in the middle!
Turn the week around and smash your Wednesday with one of the affirmations below.
Positive Wednesday Affirmations
Shunning negative thoughts and reciting a short positive affirmation will help to change your mindset.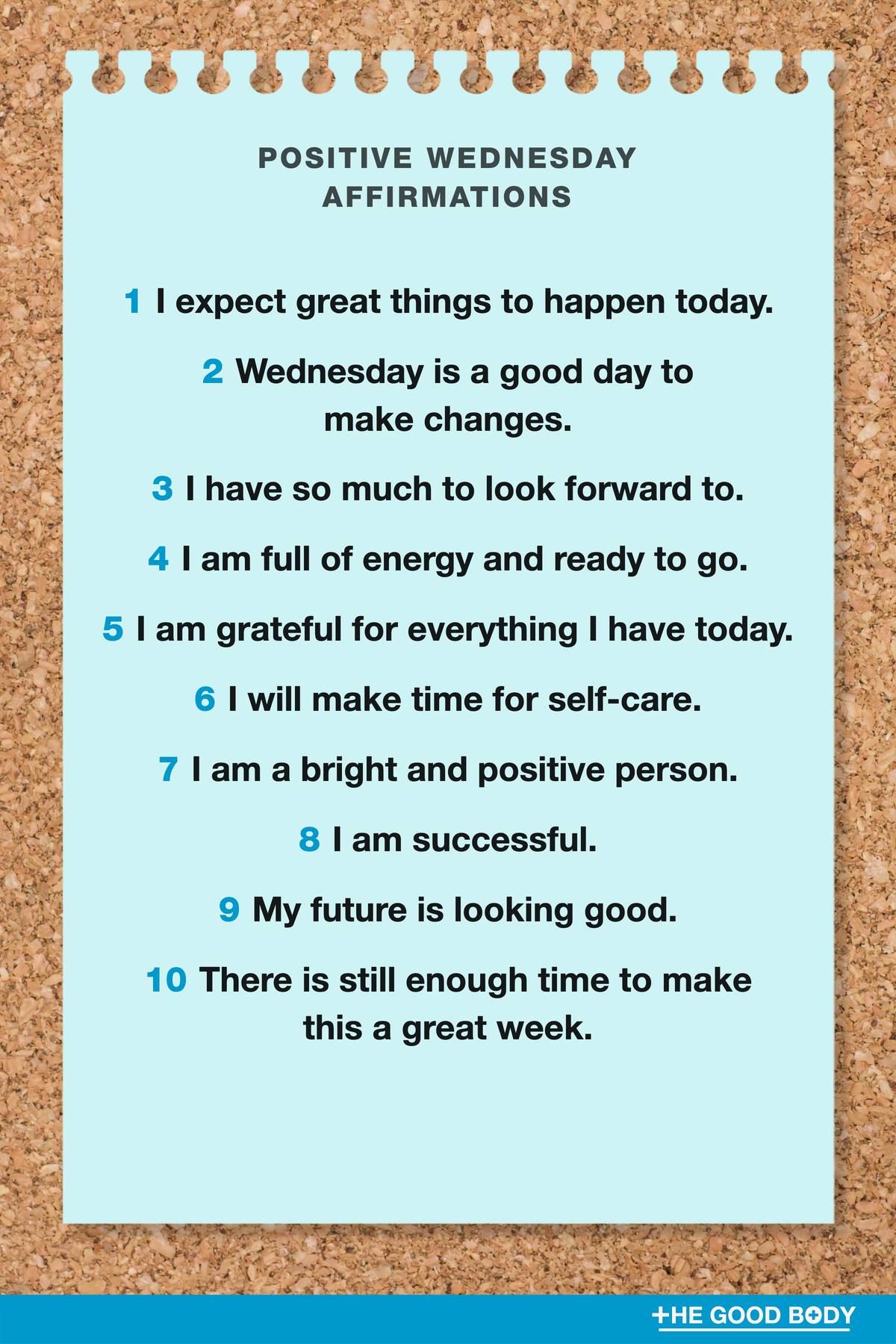 1.

I expect great things to happen today.
2.

Wednesday is a good day to make changes.

In 2015 researchers wanted to understand the mental representation of different days of the week.[1]

Unsurprisingly they discovered that respondents were strongly negative for Monday and highly positive for Friday.

However what did surprise them were the emotions and behaviors surrounding Wednesdays.

Lower levels of productivity were recorded, and people were more likely to miss appointments made on the day, as it doesn't have distinct associated emotions.

Wednesday is clearly having a midweek crisis!
3.

I have so much to look forward to.
4.

I am full of energy and ready to go.
5.

I am grateful for everything I have today.
6.

I am confident and courageous.
7.

I will make time for self-care.
8.

I am a bright and positive person.
9.

I am my best source of motivation.
10.

I am successful.

Feeling a little flat and unmotivated as you hit the middle of the week?

Transform your future with an affirmation for success.

Announcing "I choose success over failure" or "I excel in everything I do" can really help you start to believe it.
11.

This week is passing quickly.
12.

My future is looking good.
13.

I am surrounded by people who love and believe in me.
14.

I am full of amazing ideas.
15.

There is still enough time to make this a great week.
Wednesday Morning Affirmations
Grab a coffee and recite your morning affirmation this Wednesday for the best possible start to the day.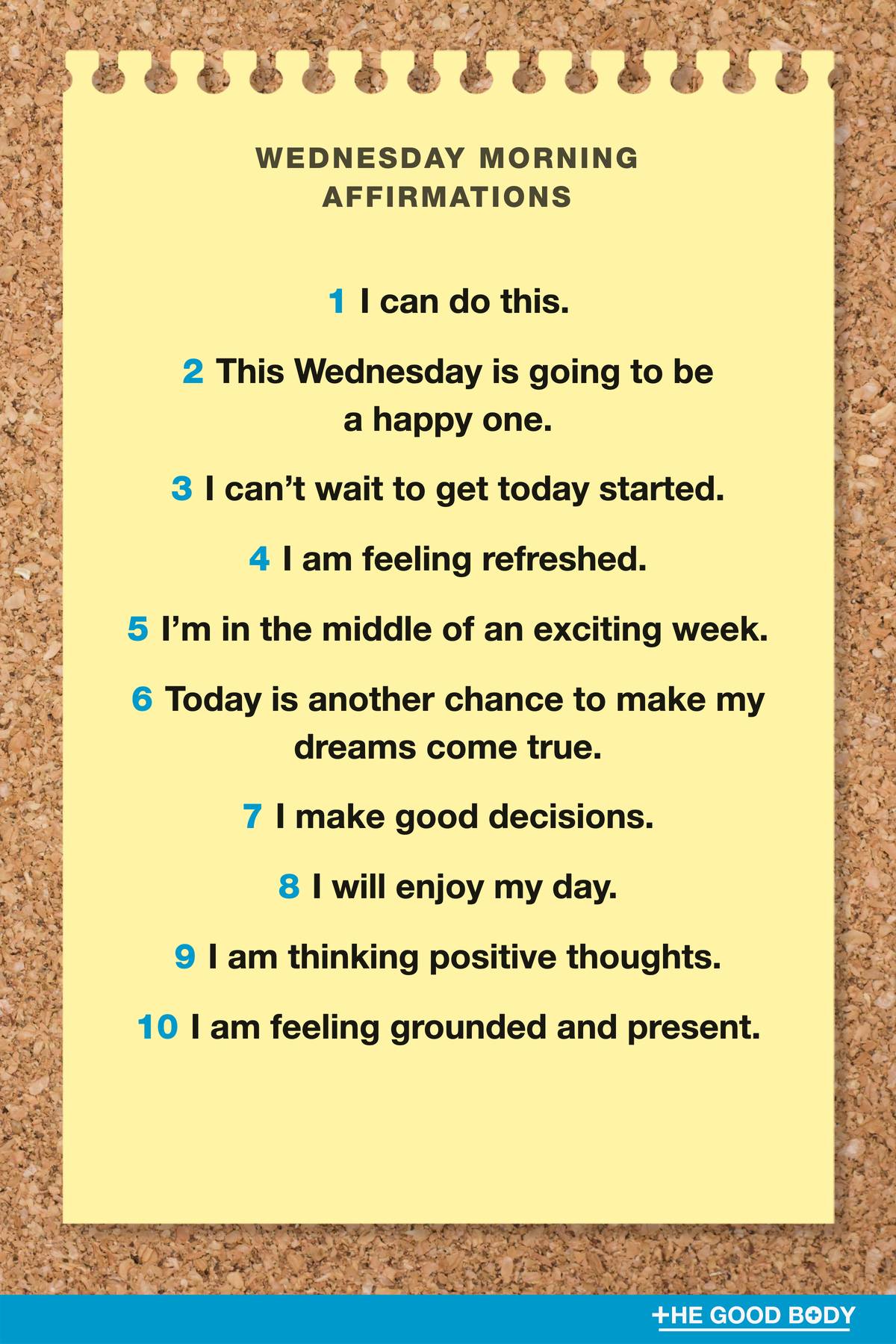 1.

I can do this.
2.

This Wednesday is going to be a happy one.
3.

I can't wait to get today started.
4.

I am feeling refreshed.
5.

I'm in the middle of an exciting week.

Have you heard about the manifestation trend made popular on TikTok?

Well it's actually an old practice that started as part of the New Thought movement in the 19th century.[2]

The idea is you turn a thought, dream or goal into a reality by simply telling yourself it will come true.

But of course it's not magic! Evidence shows you're more likely to take action if you believe it's going to happen.

Manifest your dreams with our manifestation affirmations, the perfect way to get started.
6.

Today is another chance to make my dreams come true.
7.

I make good decisions.
8.

I will enjoy my day.
9.

I am thinking positive thoughts.
10.

I am feeling grounded and present.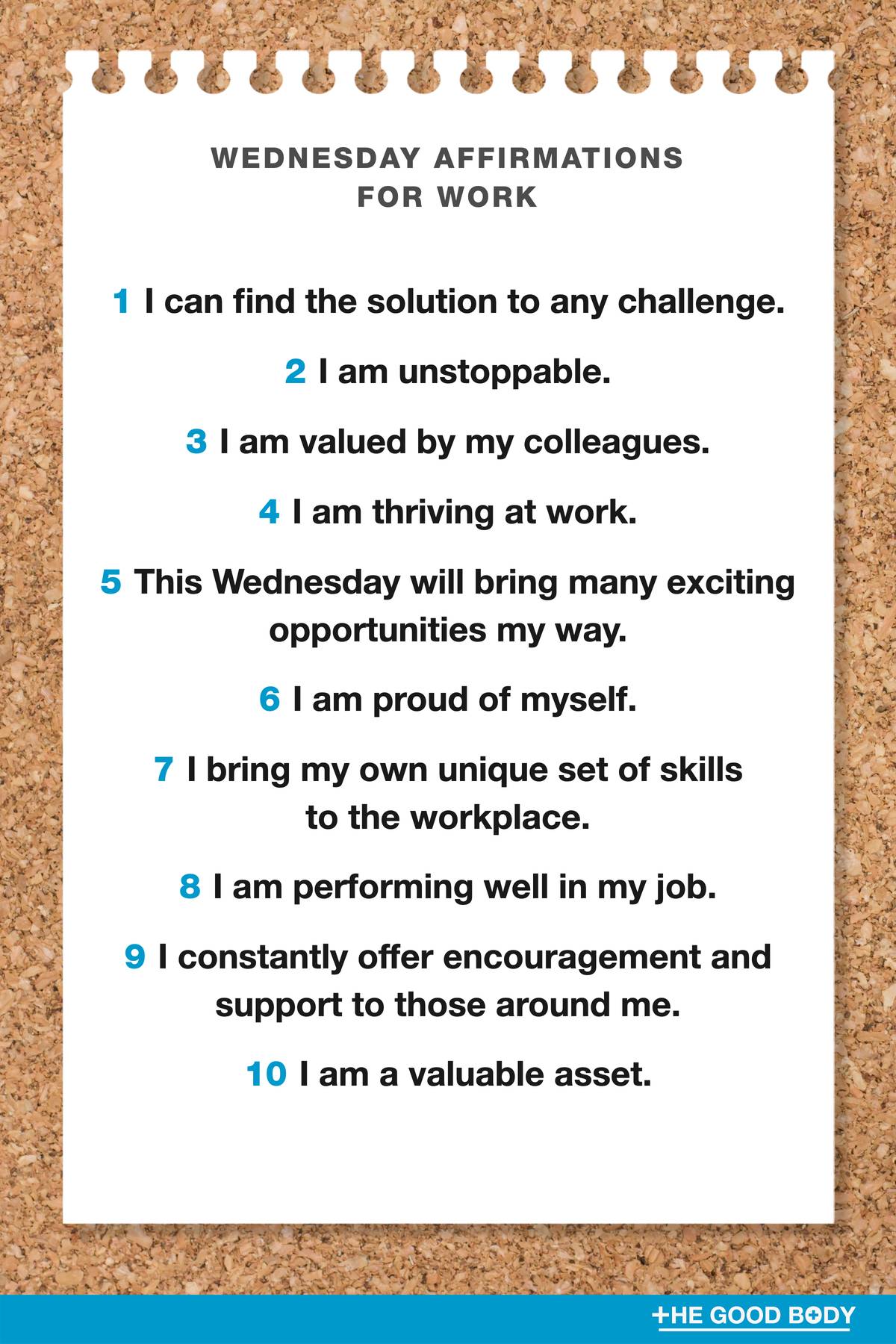 1.

I can find the solution to any challenge.
2.

I am unstoppable.
3.

I am valued by my colleagues.
4.

I am thriving at work.
5.

This Wednesday will bring many exciting opportunities my way.

If you're committed to personal growth then why not start expressing gratitude each day?

Giving thanks with a gratitude affirmation is an effective way to hone a more positive mindset.
6.

I am proud of myself.
7.

I bring my own unique set of skills to the workplace.
8.

I am performing well in my job.
9.

I constantly offer encouragement and support to those around me.
10.

I am a valuable asset.
Wednesday Affirmation Quotes
Quotes can be another way to find Wednesday inspiration.
Reflections of thoughtful people offer a unique view of the world, and can also be highly memorable.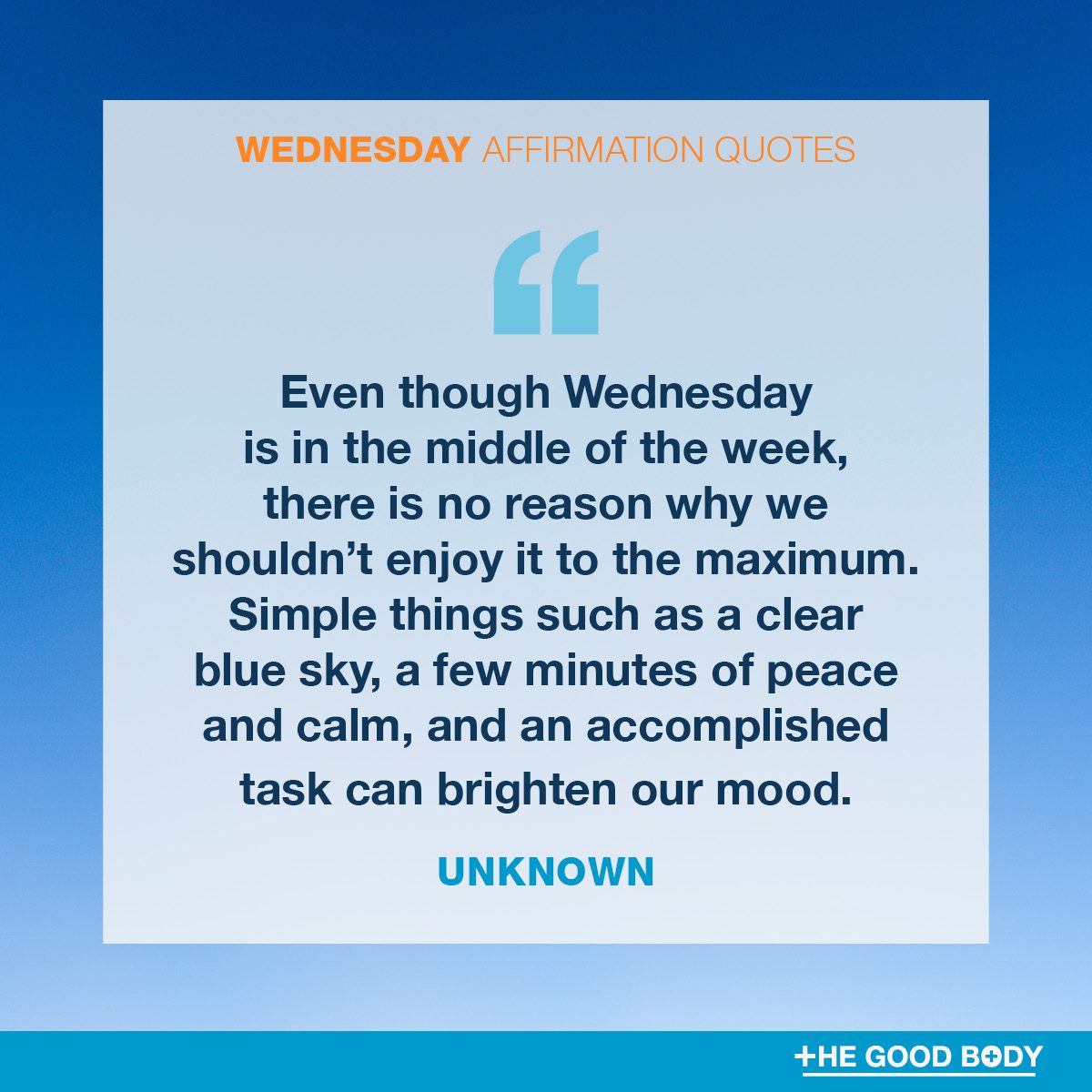 1. "Even though Wednesday is in the middle of the week, there is no reason why we shouldn't enjoy it to the maximum. Simple things such as a clear blue sky, a few minutes of peace and calm, and an accomplished task can brighten our mood." Unknown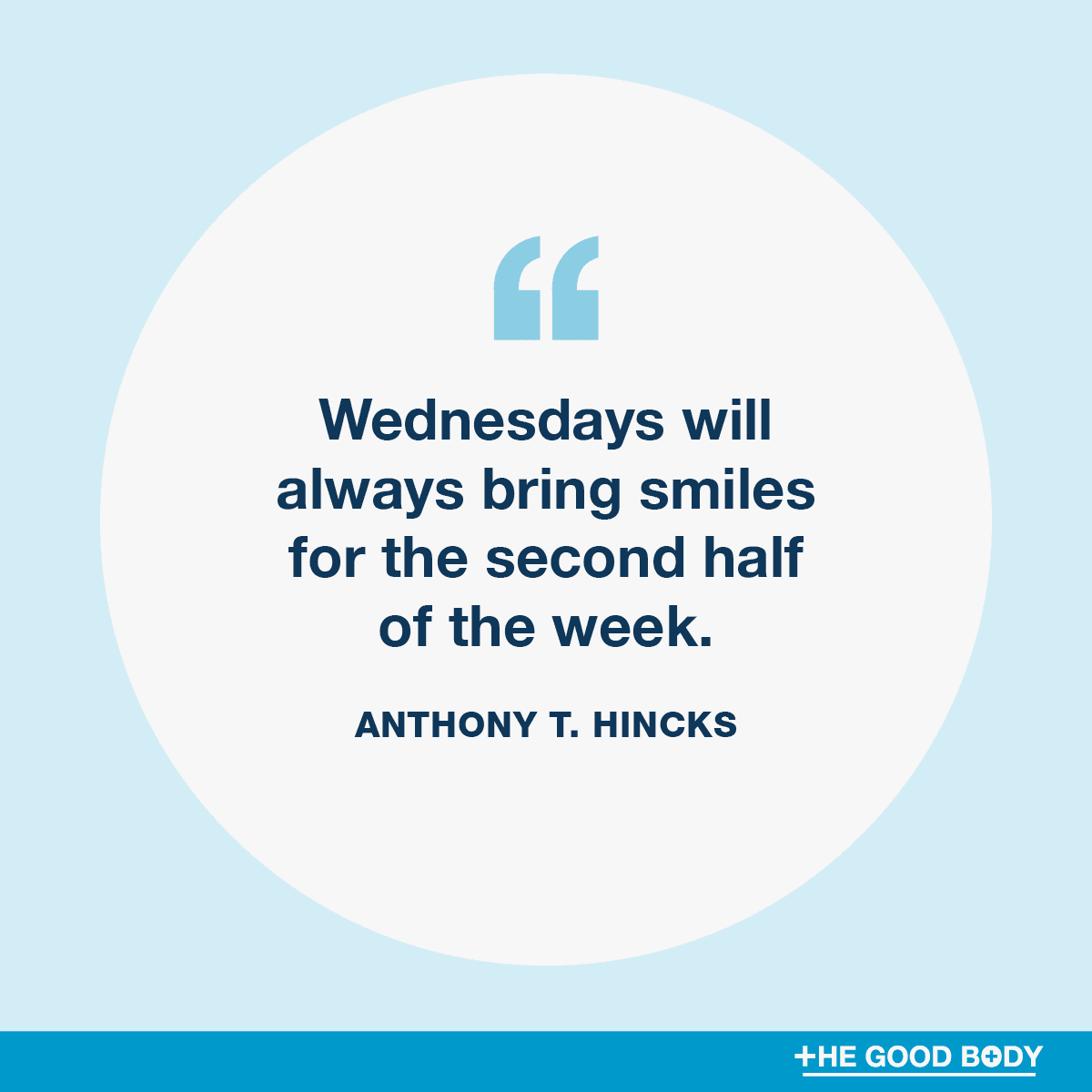 2. "Wednesdays will always bring smiles for the second half of the week." Anthony T. Hincks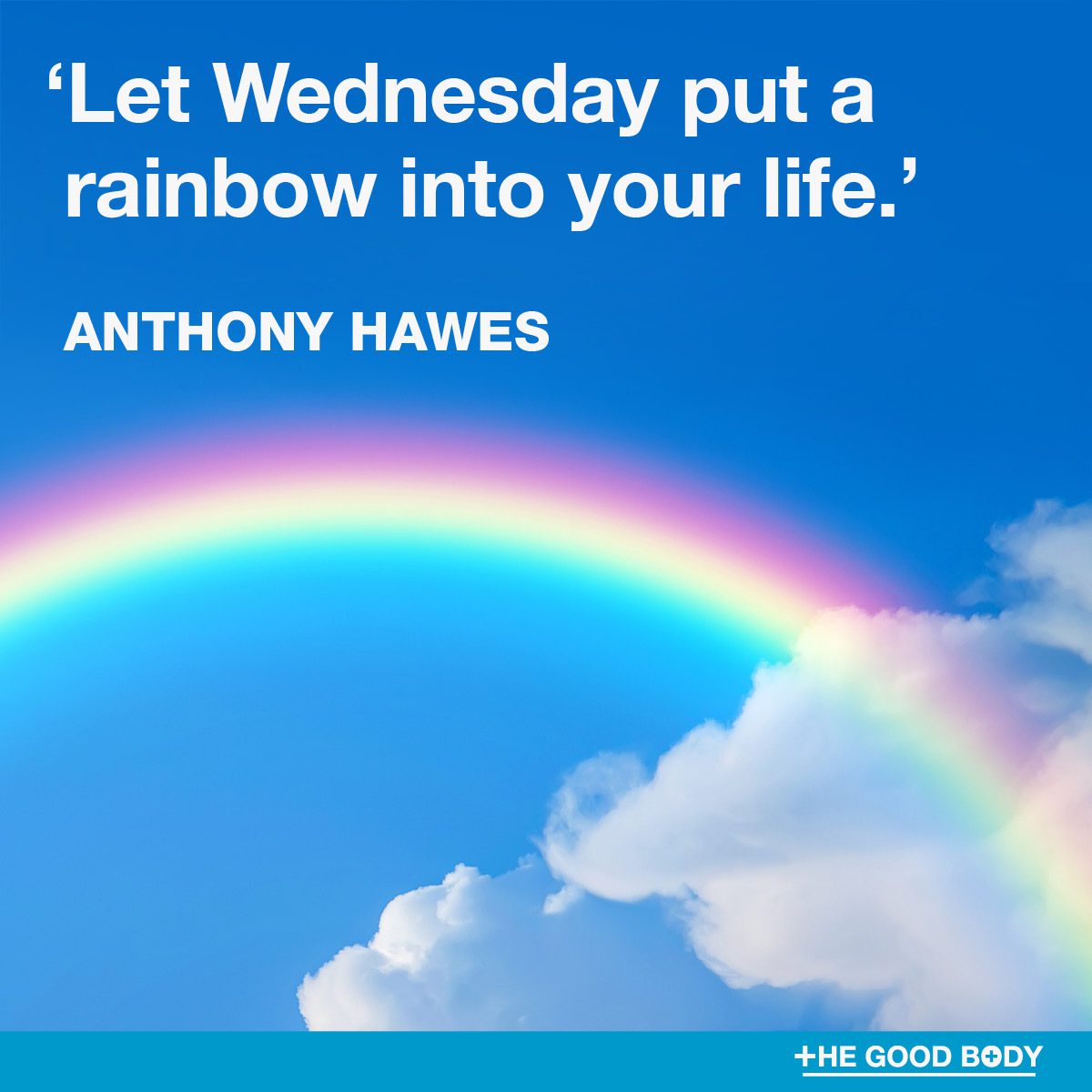 3. "Let Wednesday put a rainbow into your life.Let Wednesday put a rainbow into your life." Anthony Hawes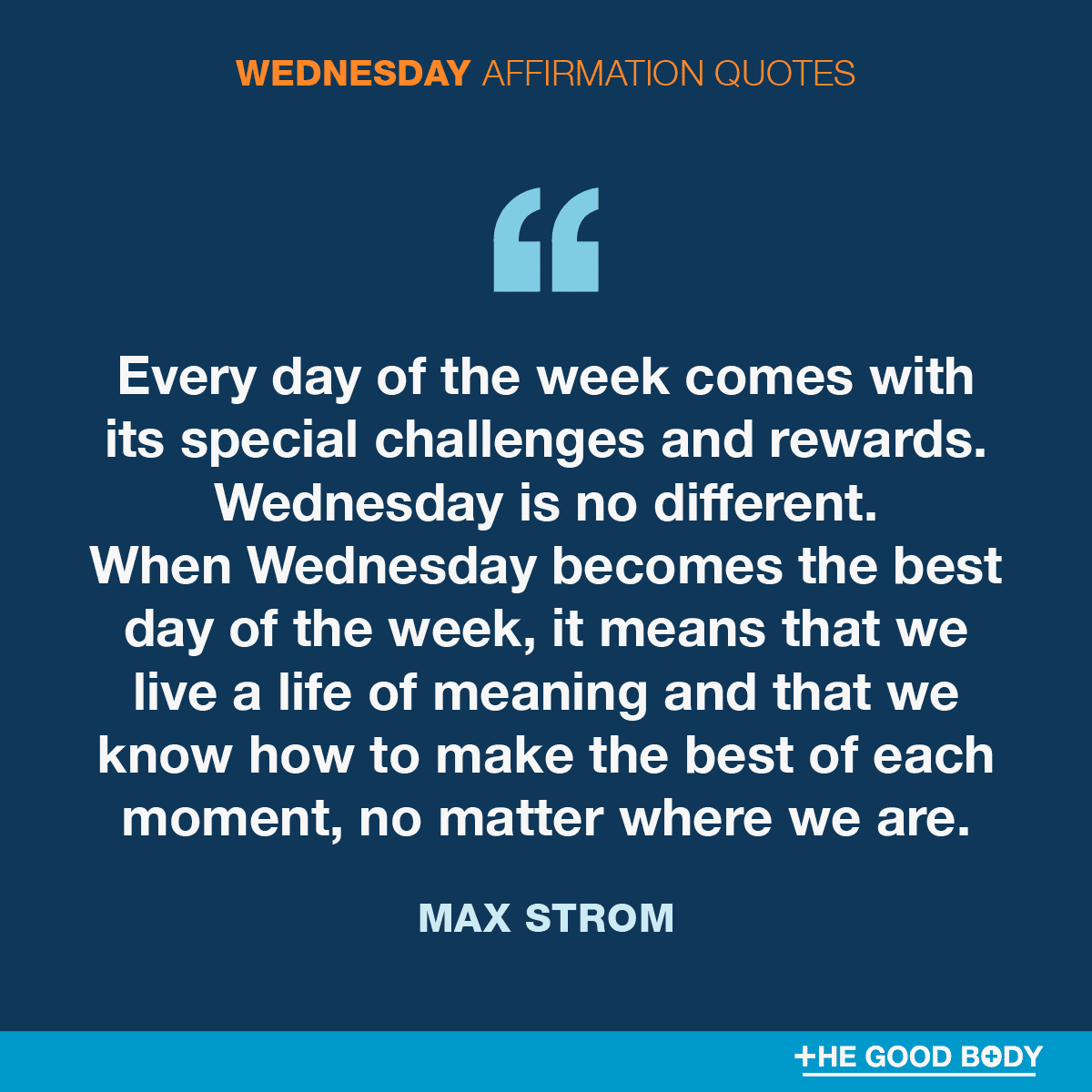 4. "Every day of the week comes with its special challenges and rewards. Wednesday is no different. When Wednesday becomes the best day of the week, it means that we live a life of meaning and that we know how to make the best of each moment, no matter where we are." Samantha Jobs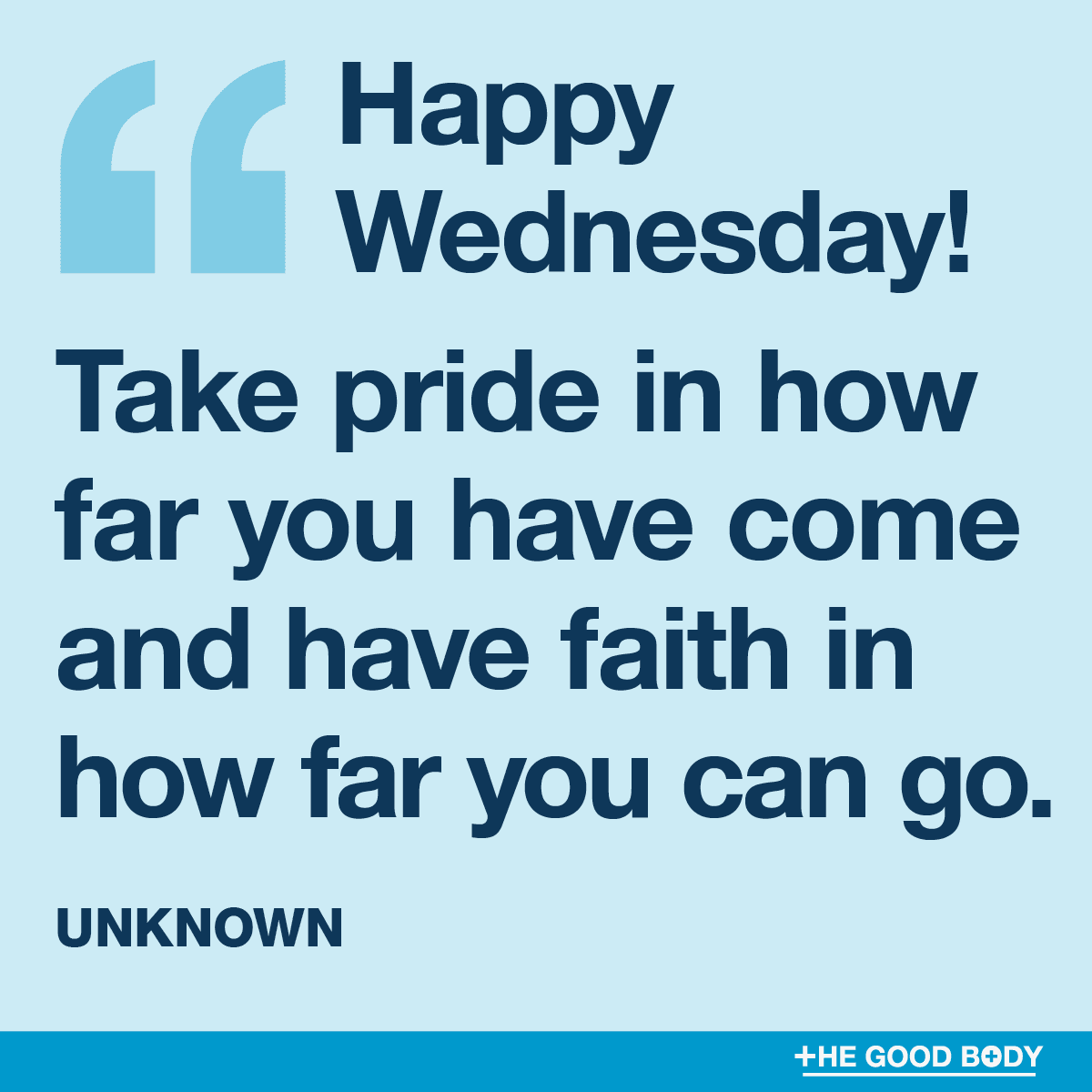 5. "Happy Wednesday! Take pride in how far you have come and have faith in how far you can go." Unknown
Need more midweek motivation?
Embrace your inner strength with a powerful daily affirmation.
Declaring one aloud each morning can shift your mindset so you'll be completely unstoppable!