If you follow fitness or wellbeing influencers on Instagram, then you're sure to have heard them talking about daily affirmations.
But what exactly is a daily affirmation?
Daily affirmations are simple positive statements that describe your goals or mission as though you've already achieved them.
So instead of saying "I will try to eat better food each day", you would say "I am eating healthier food every day".
The idea is that by repeating it every day you will start to consciously and unconsciously influence your own actions and behaviours, and ultimately achieve success.
And guess what? Research shows it can actually work!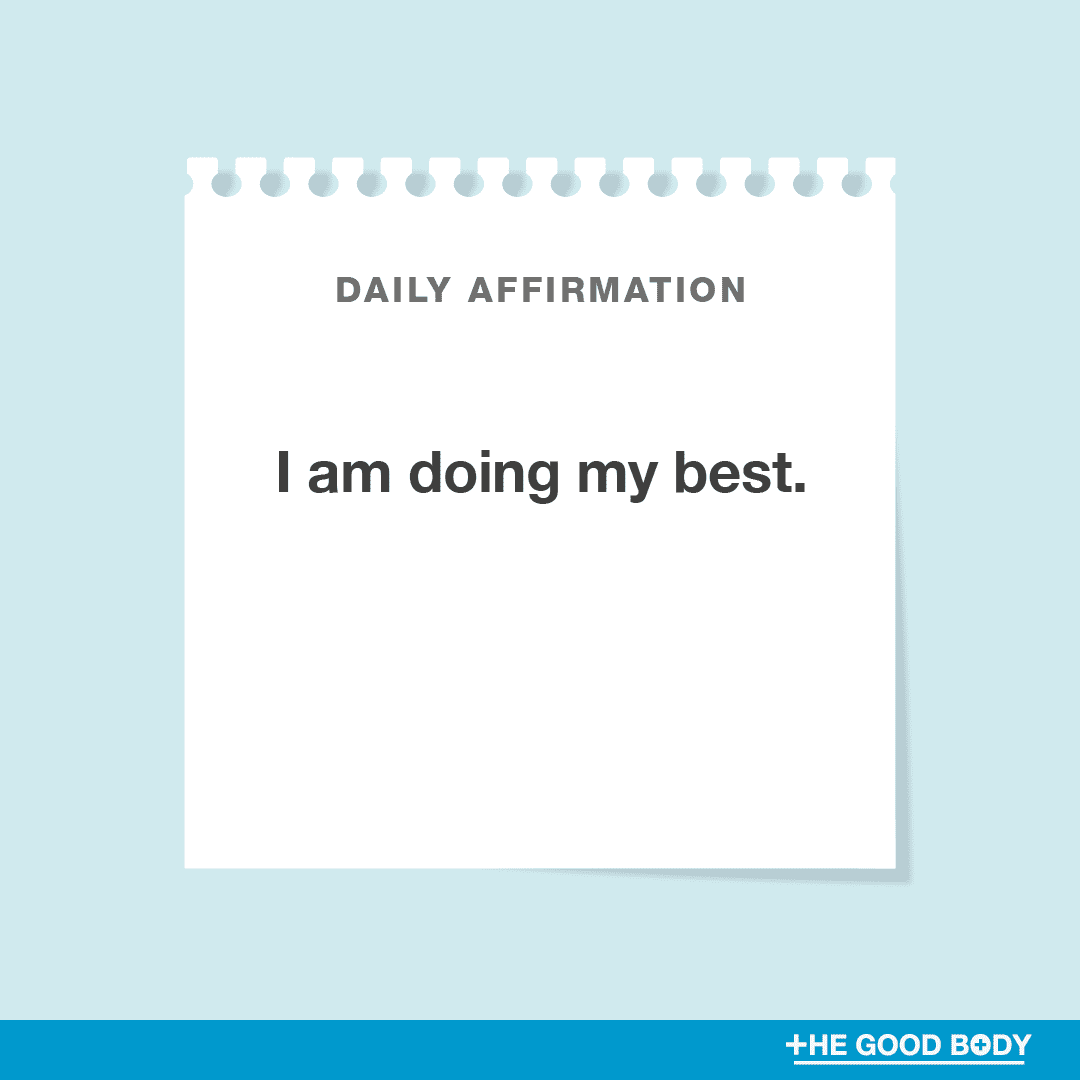 1. I am doing my best.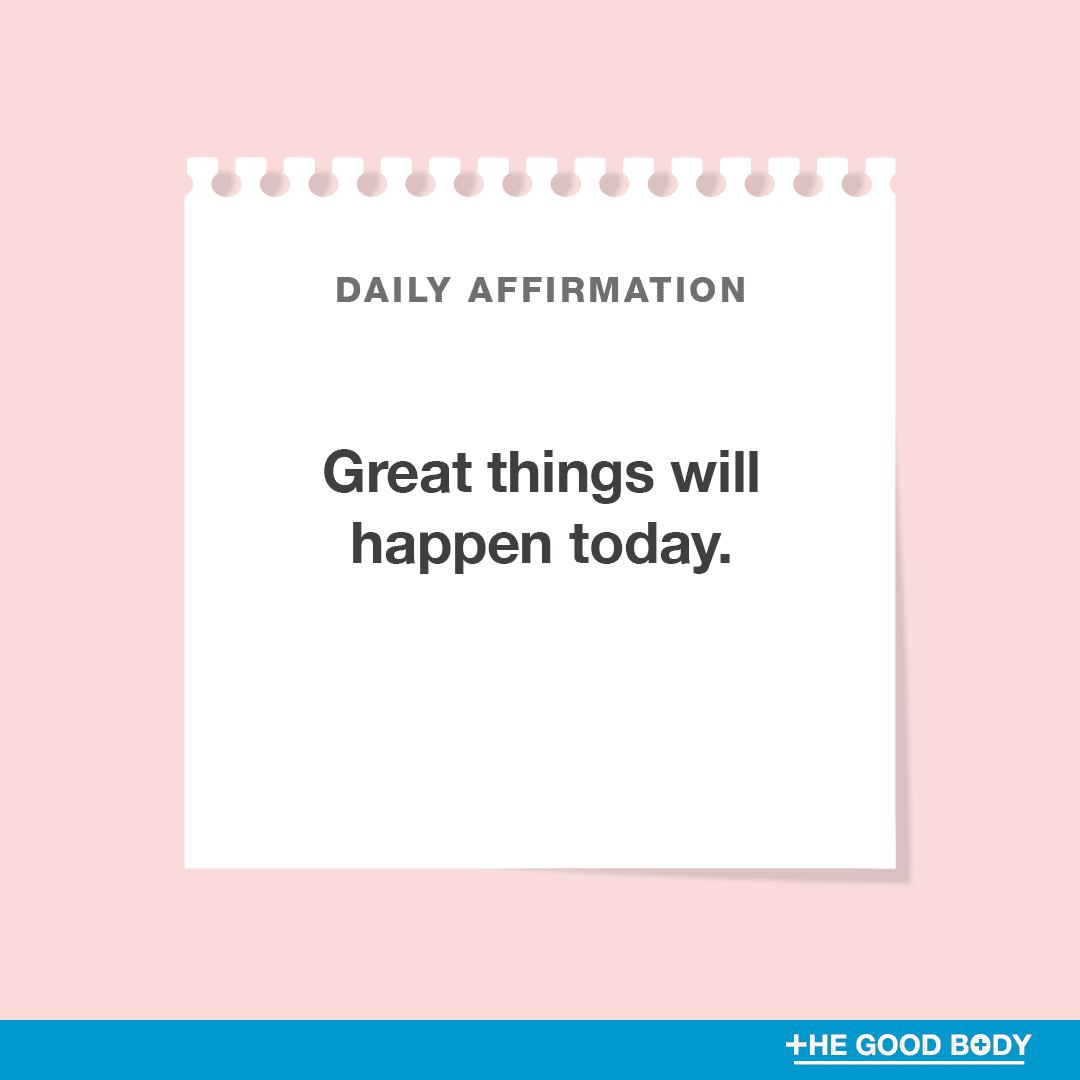 2. Great things will happen today.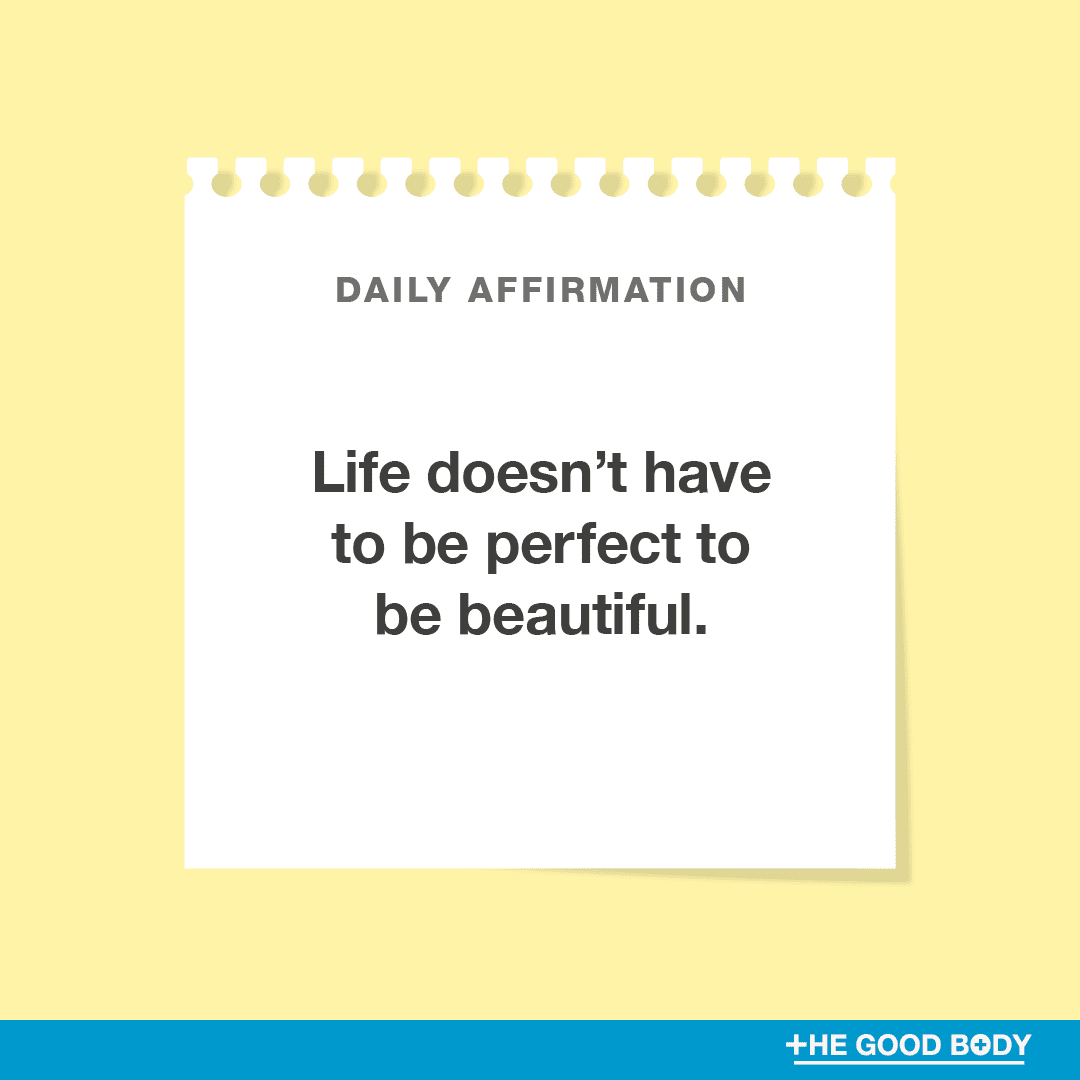 3. Life doesn't have to be perfect to be beautiful.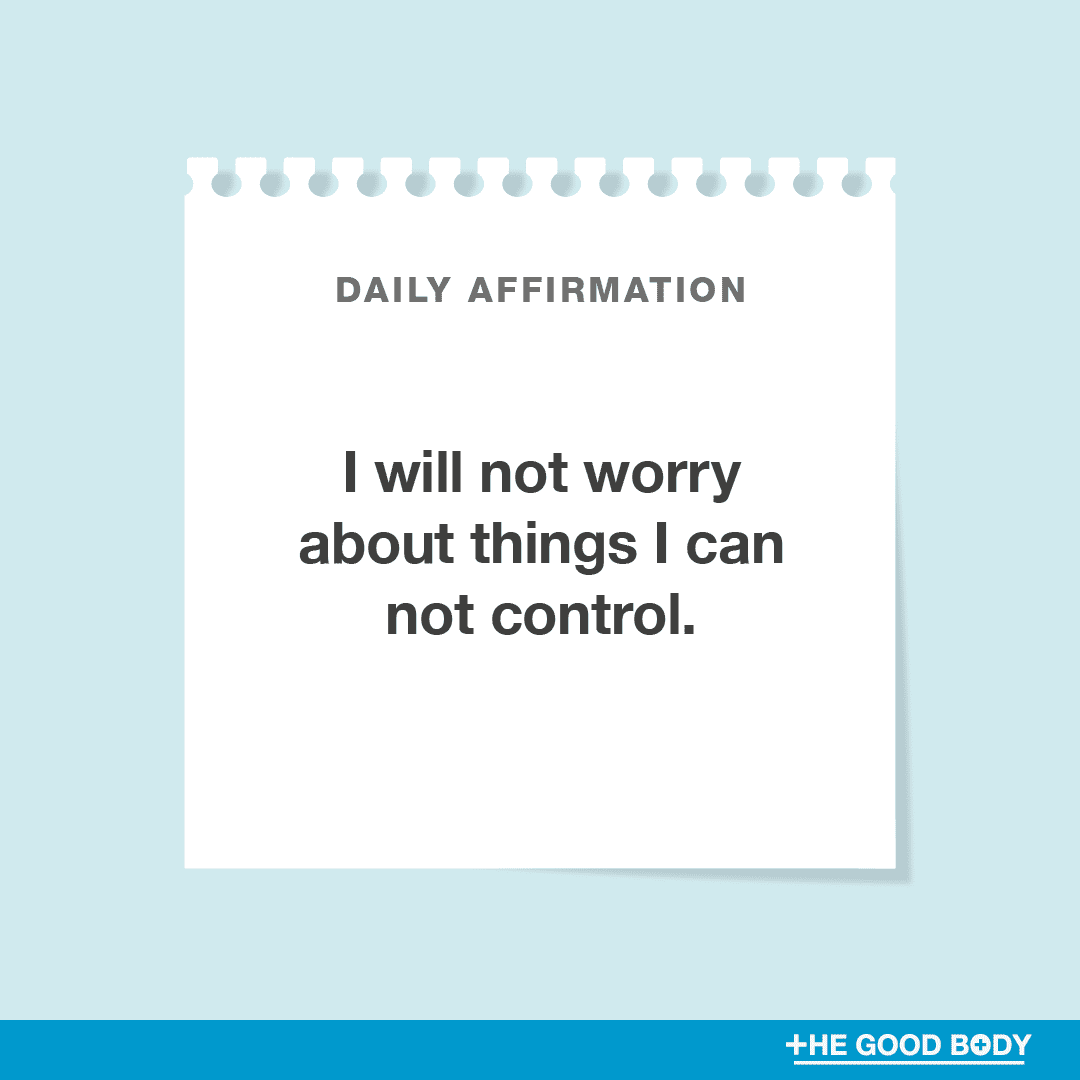 4. I will not worry about things I can not control.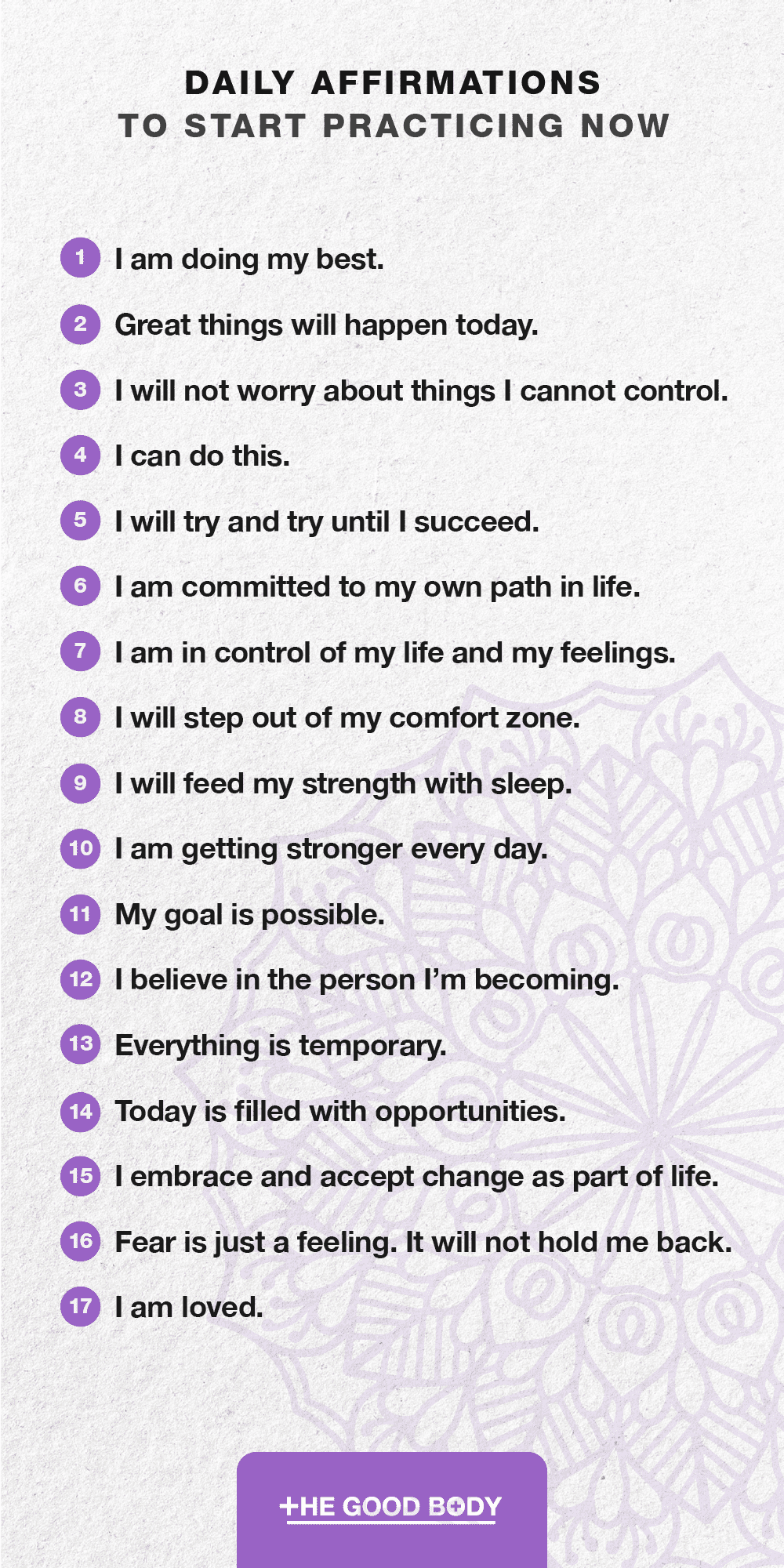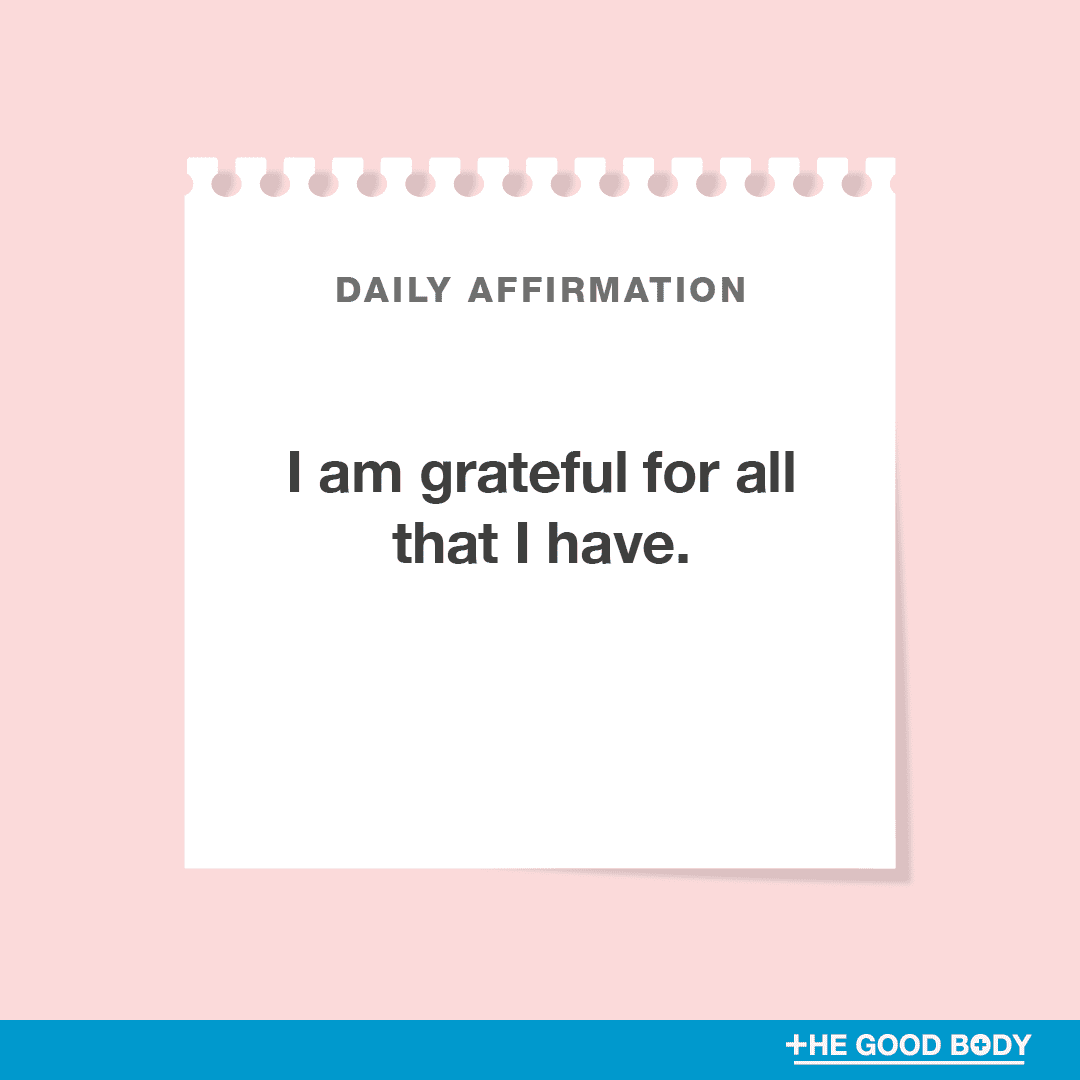 5. I am grateful for all that I have.
A research review by Harvard Medical School found that expressing gratitude makes you happier.
Unsure how to start practicing? A gratitude journal can be a simple way to begin a daily ritual, plus the act of journaling has many health advantages.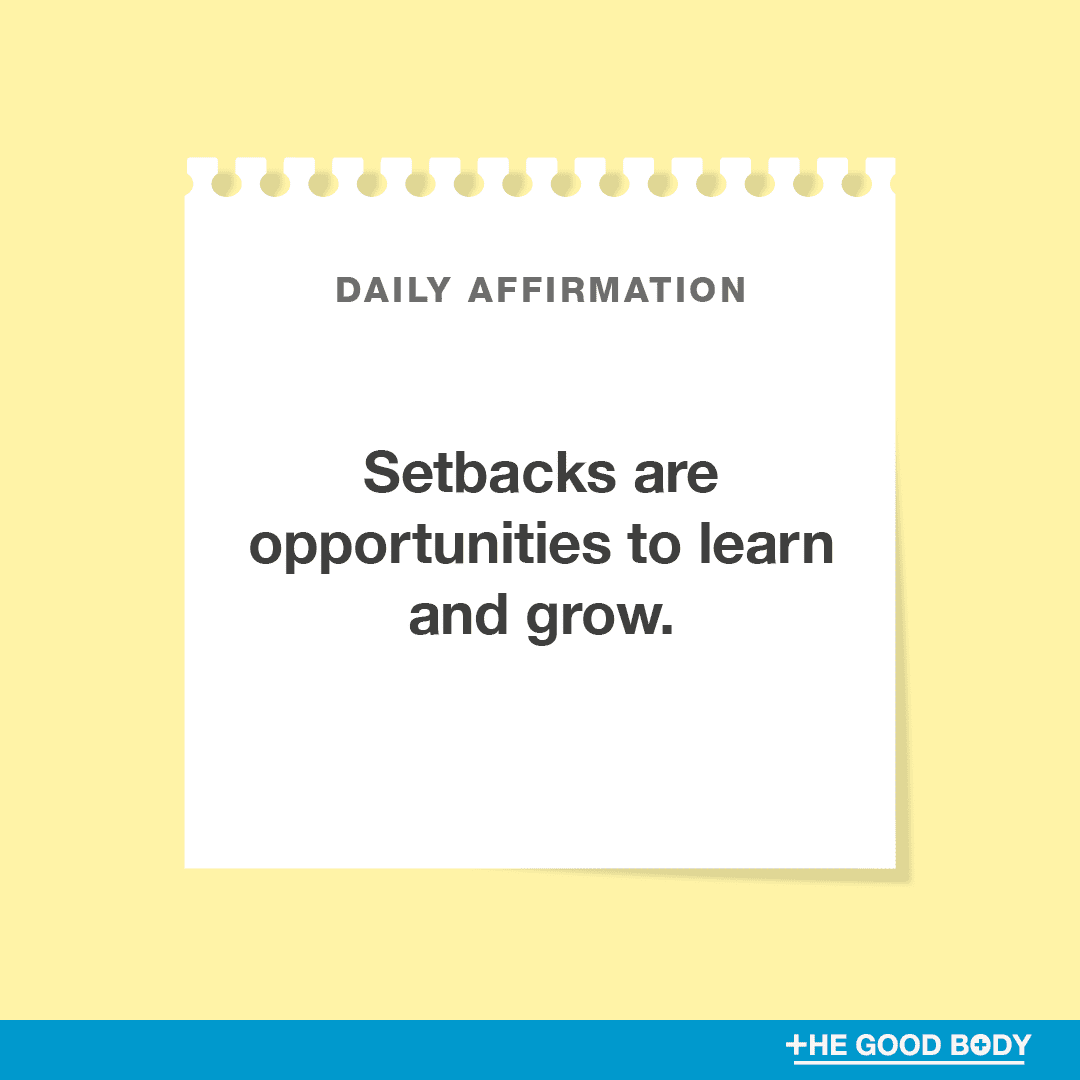 6. Setbacks are opportunities to learn and grow.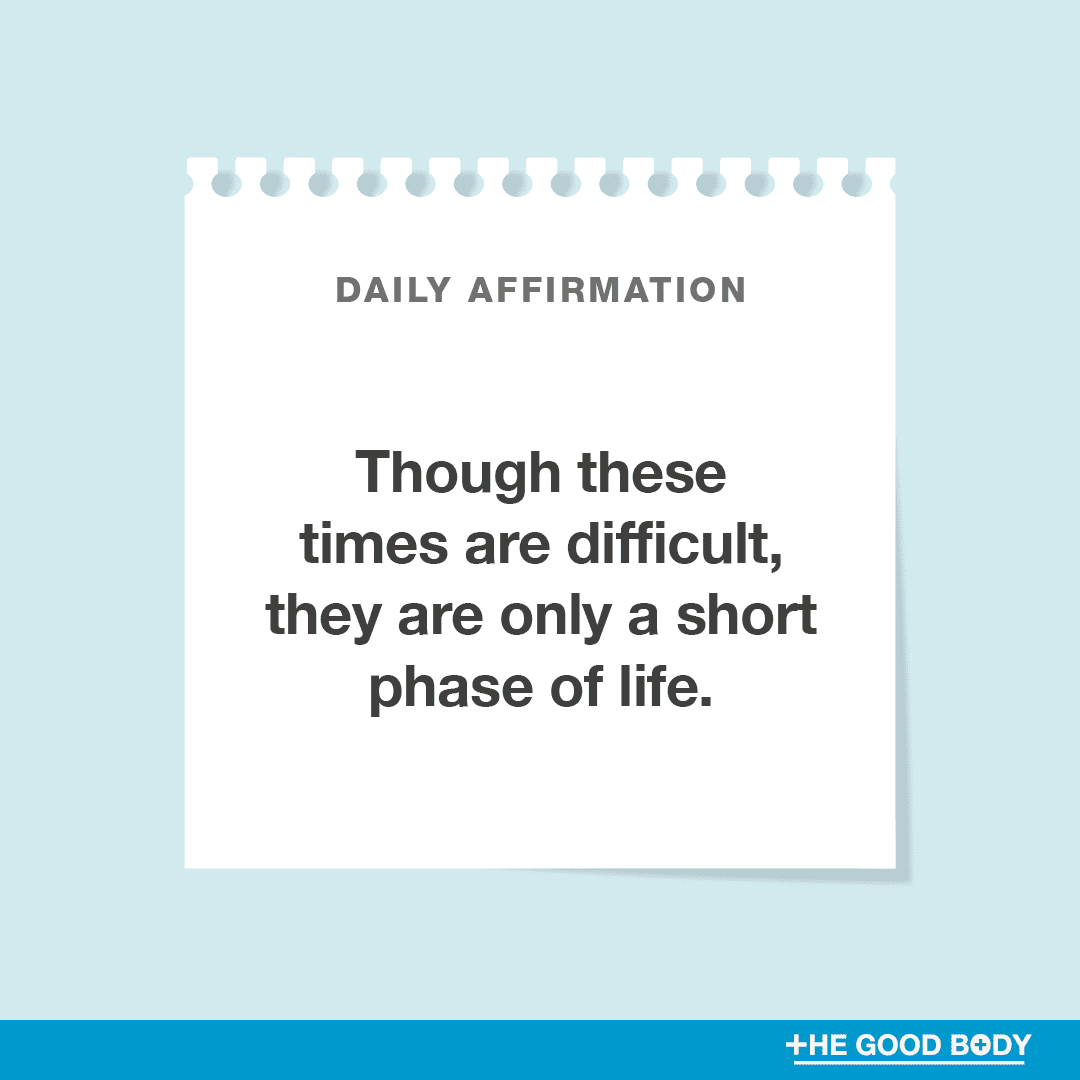 7. Though these times are difficult, they are only a short phase of life.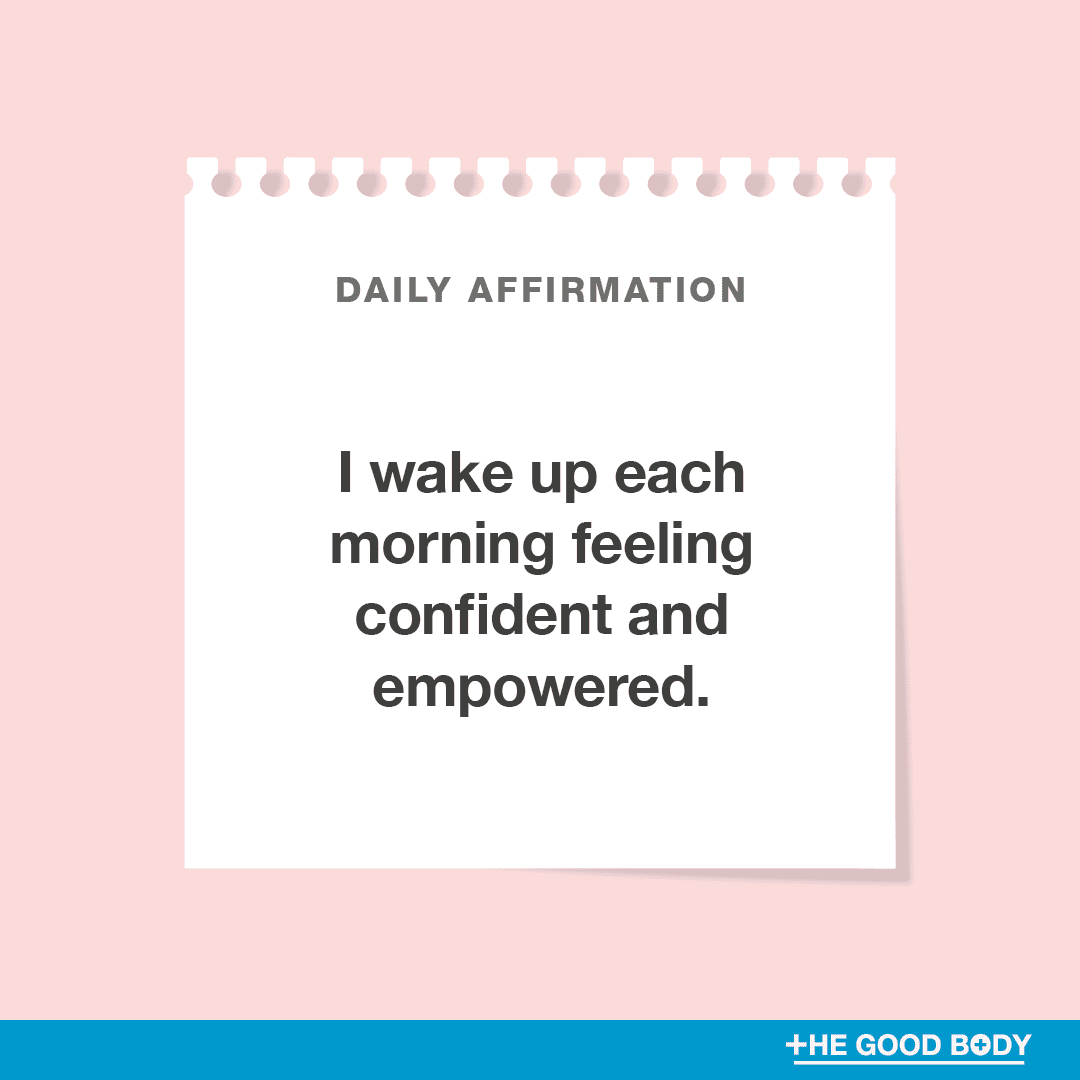 8. I wake up each morning feeling confident and empowered.
Waking up each day with a positive mindset relies on a good night's sleep!
Going to bed earlier not only ensures you feel fresher the next day, it can also reduce symptoms of depression, make you feel more attractive and increase your productivity.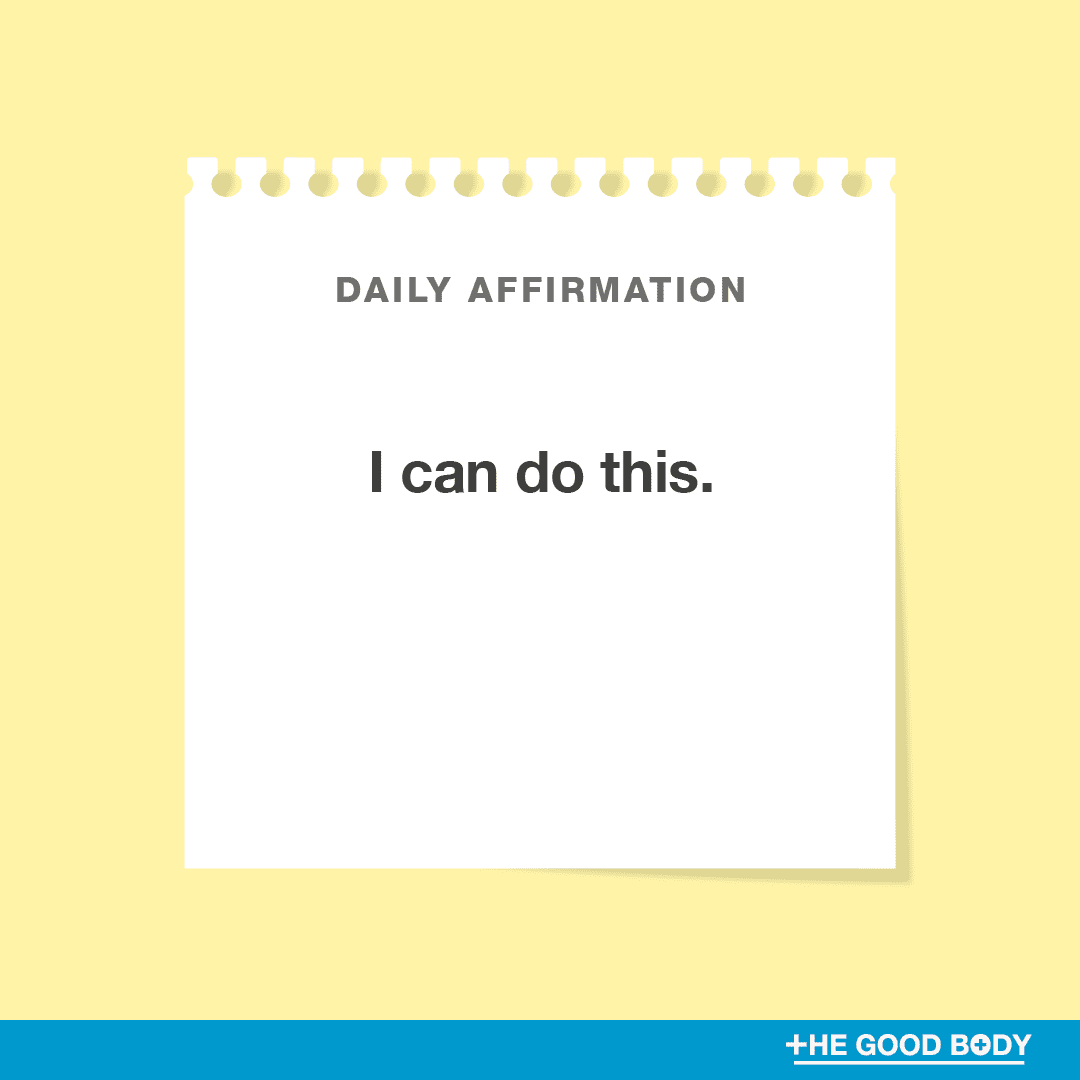 9. I can do this.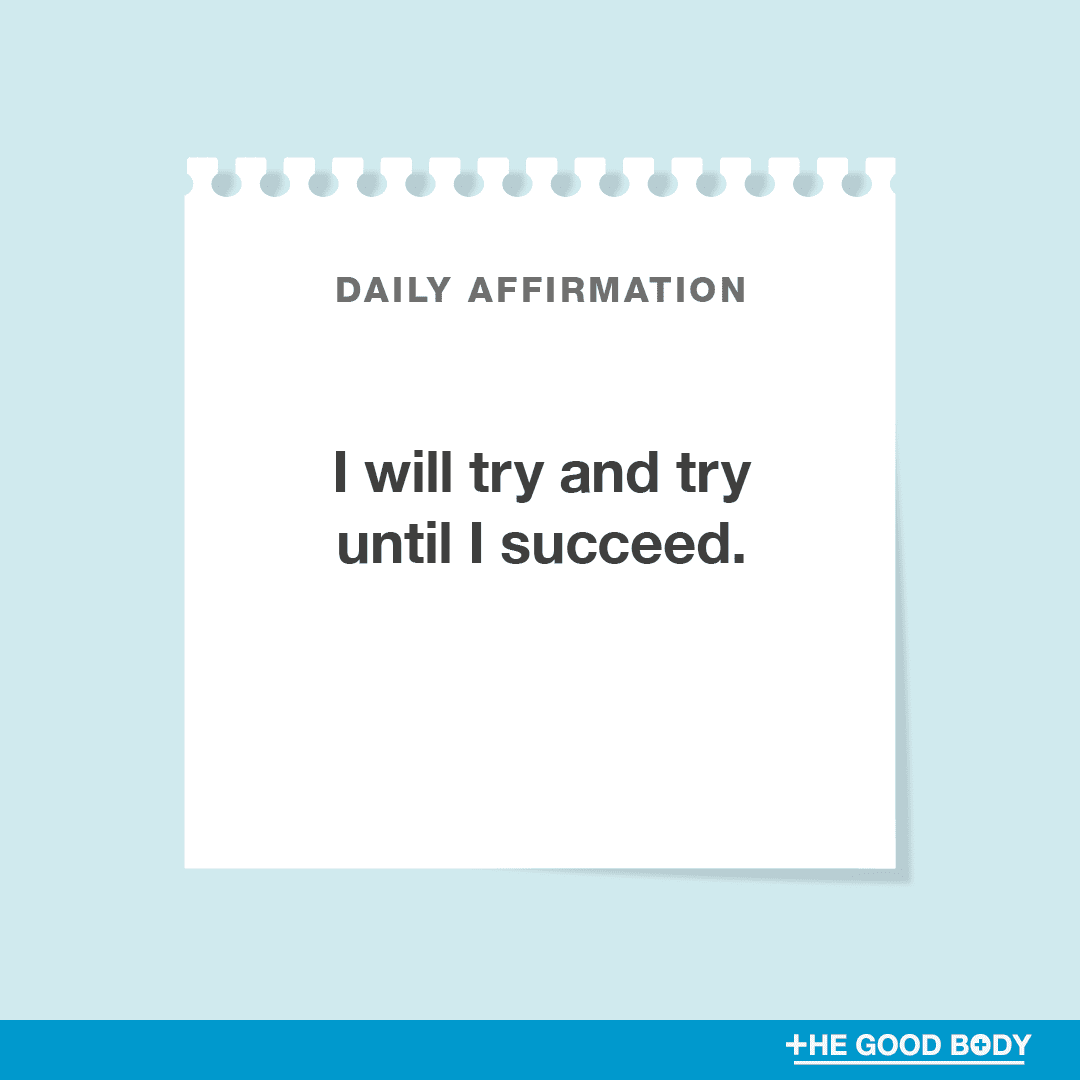 10. I will try and try until I succeed.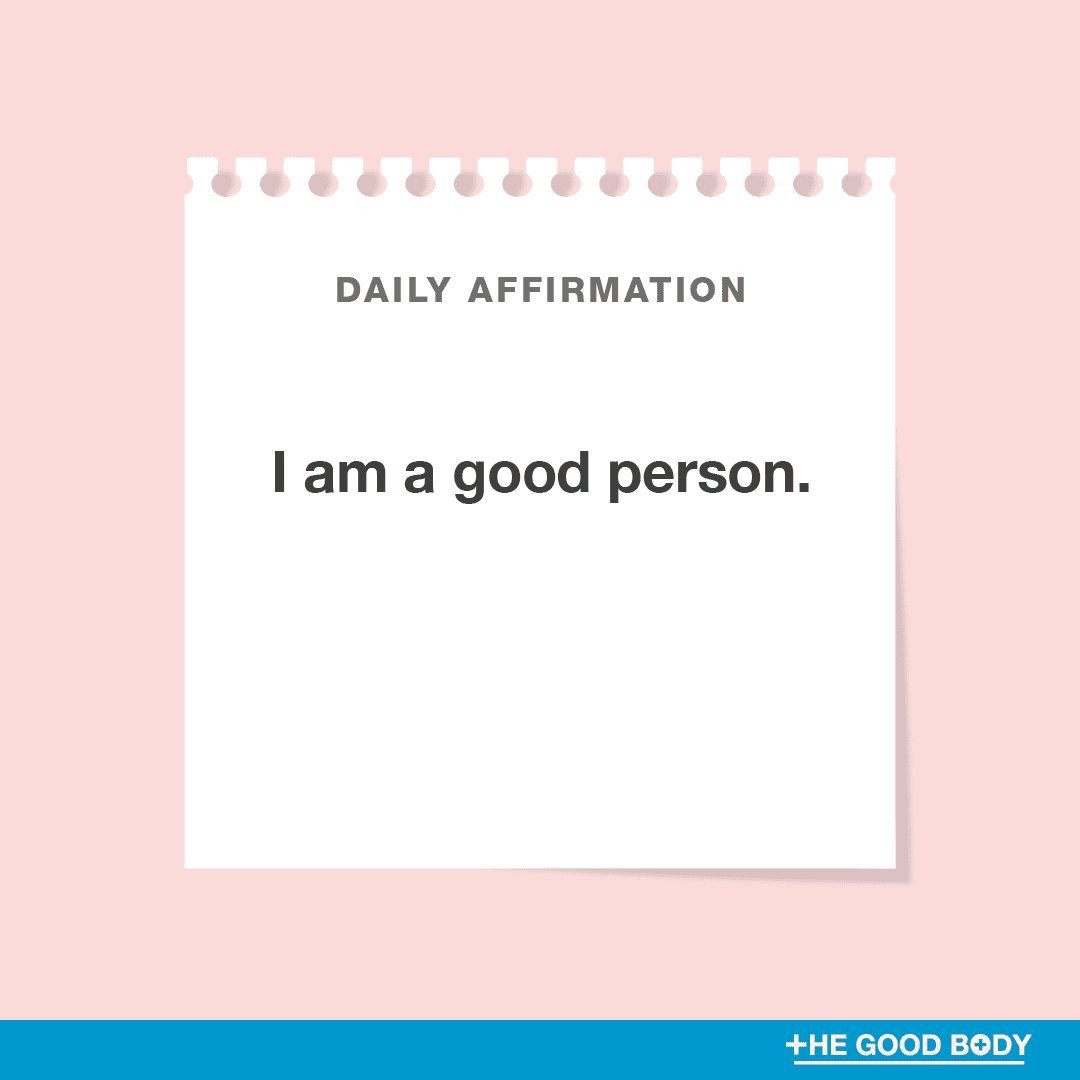 11. I am a good person.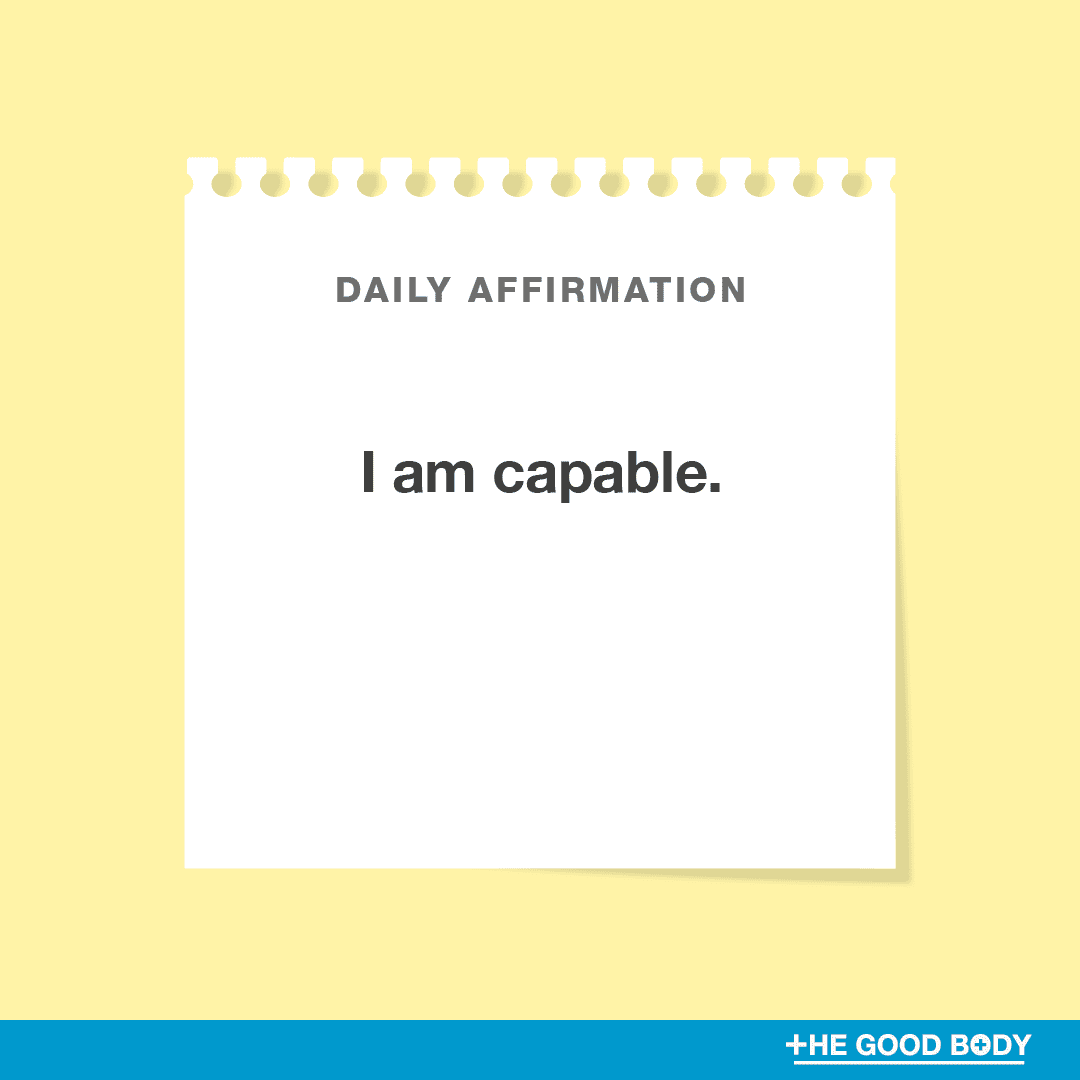 12. I am capable.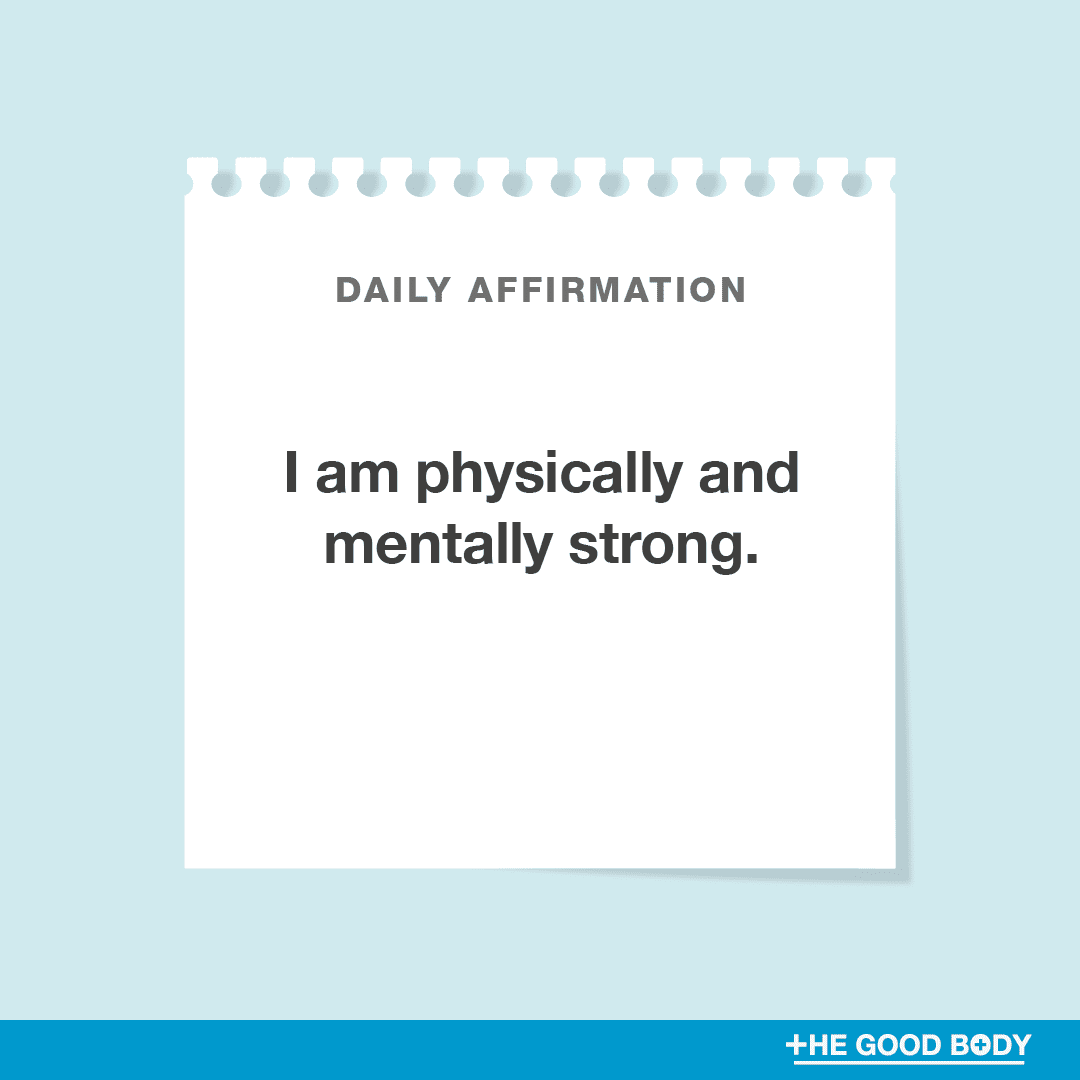 13. I am physically and mentally strong.
Building physical strength doesn't need to mean hitting the weight bench.
There are ways you can build muscle without lifting weights, including through resistance training and by using electrical muscle stimulation.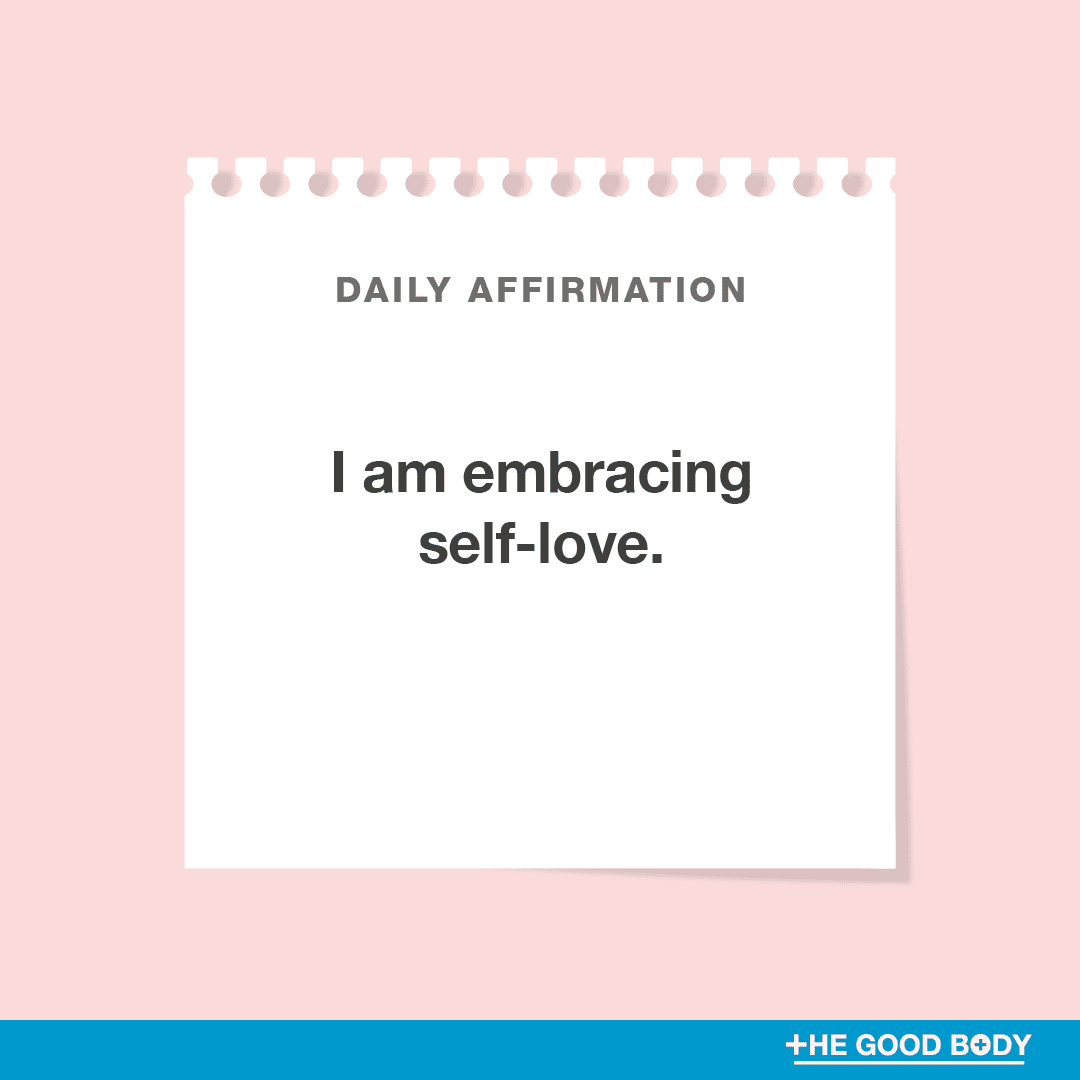 14. I am embracing self-love.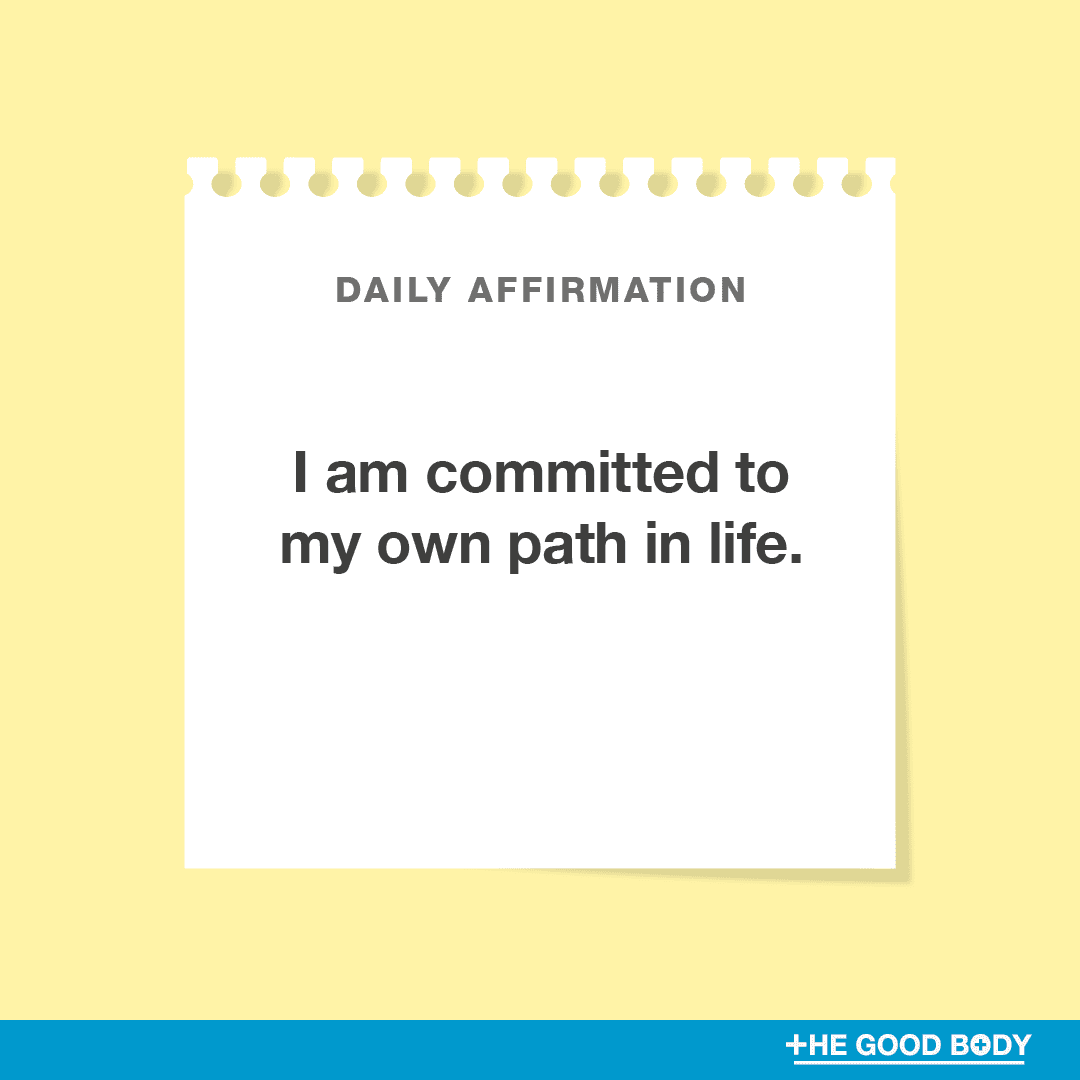 15. I am committed to my own path in life.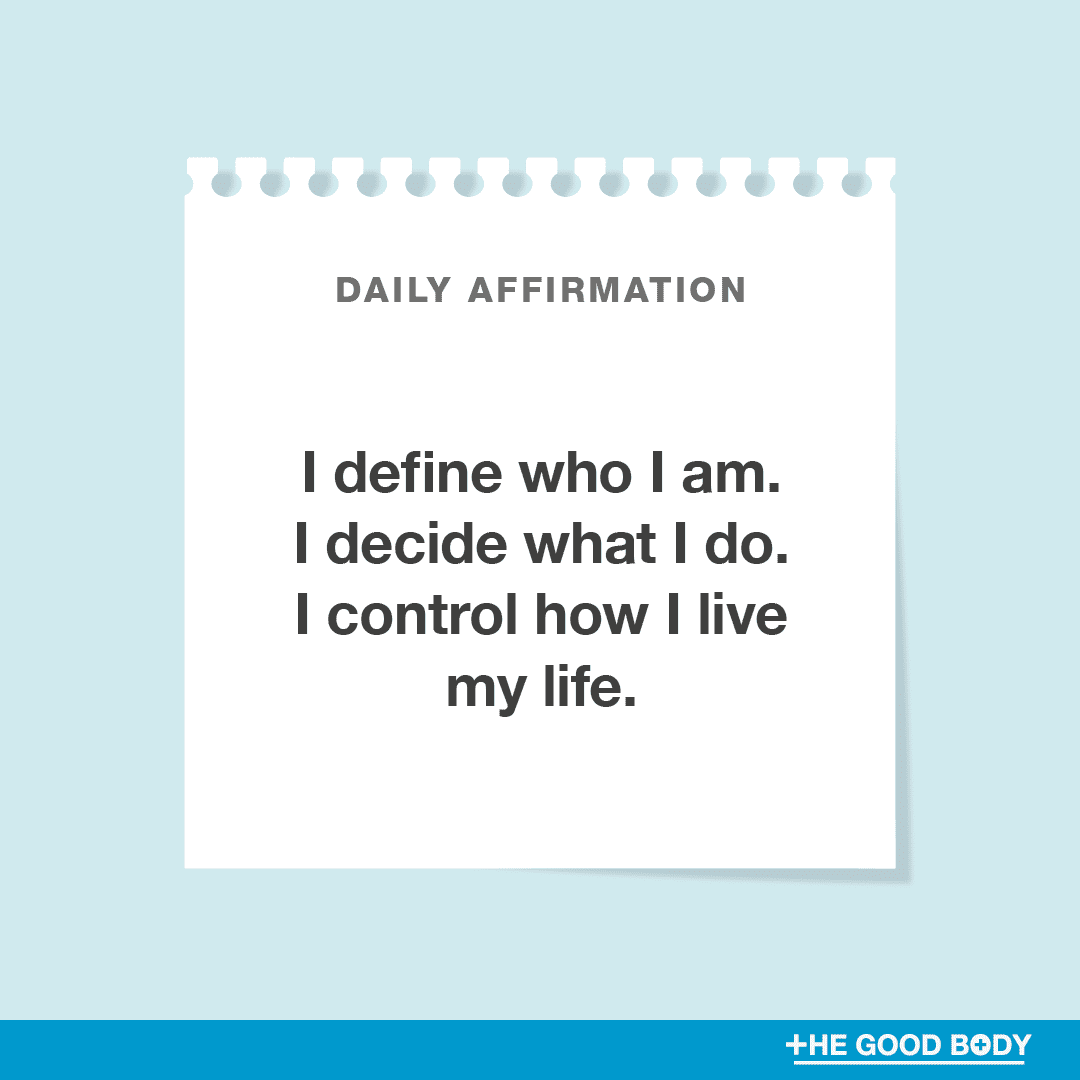 1. I define who I am. I decide what I do. I control how I live my life.
2. I am in control of my life and my feelings.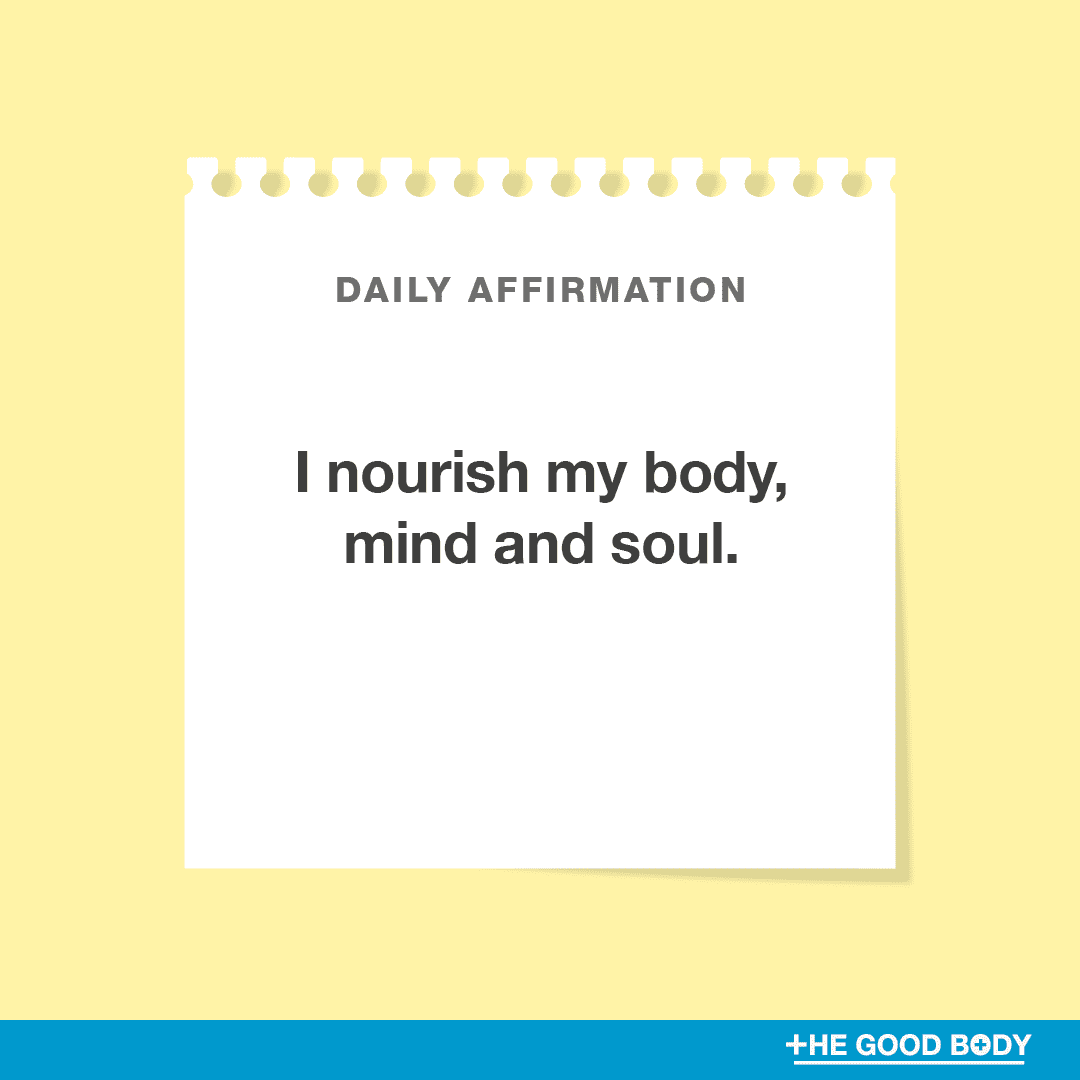 3. I nourish my body, mind and soul.
Meditation can be an effective way to nourish all aspects of your wellbeing — no wonder it's growing in popularity.
The best part is, it's completely free and simple to get started!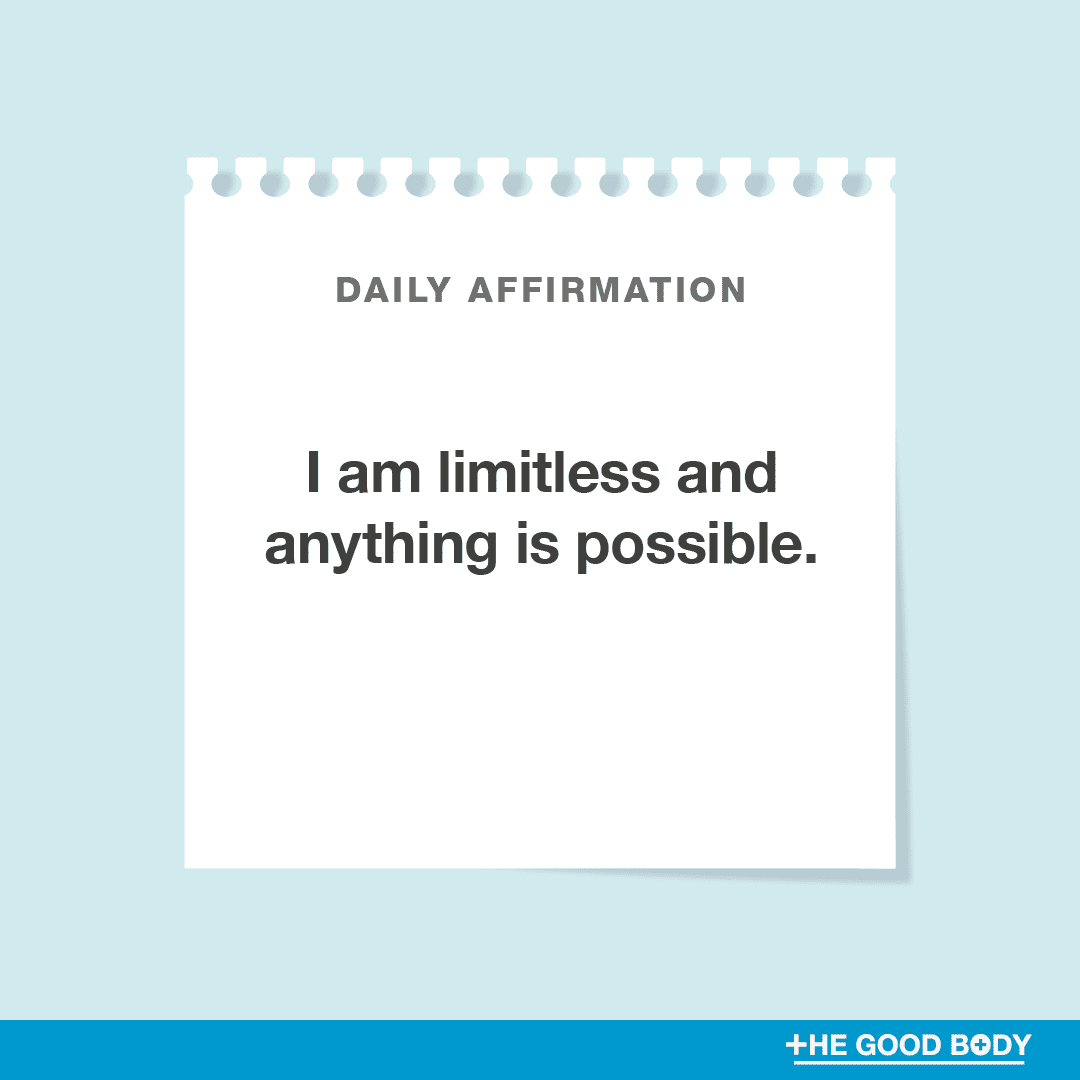 4. I am limitless and anything is possible.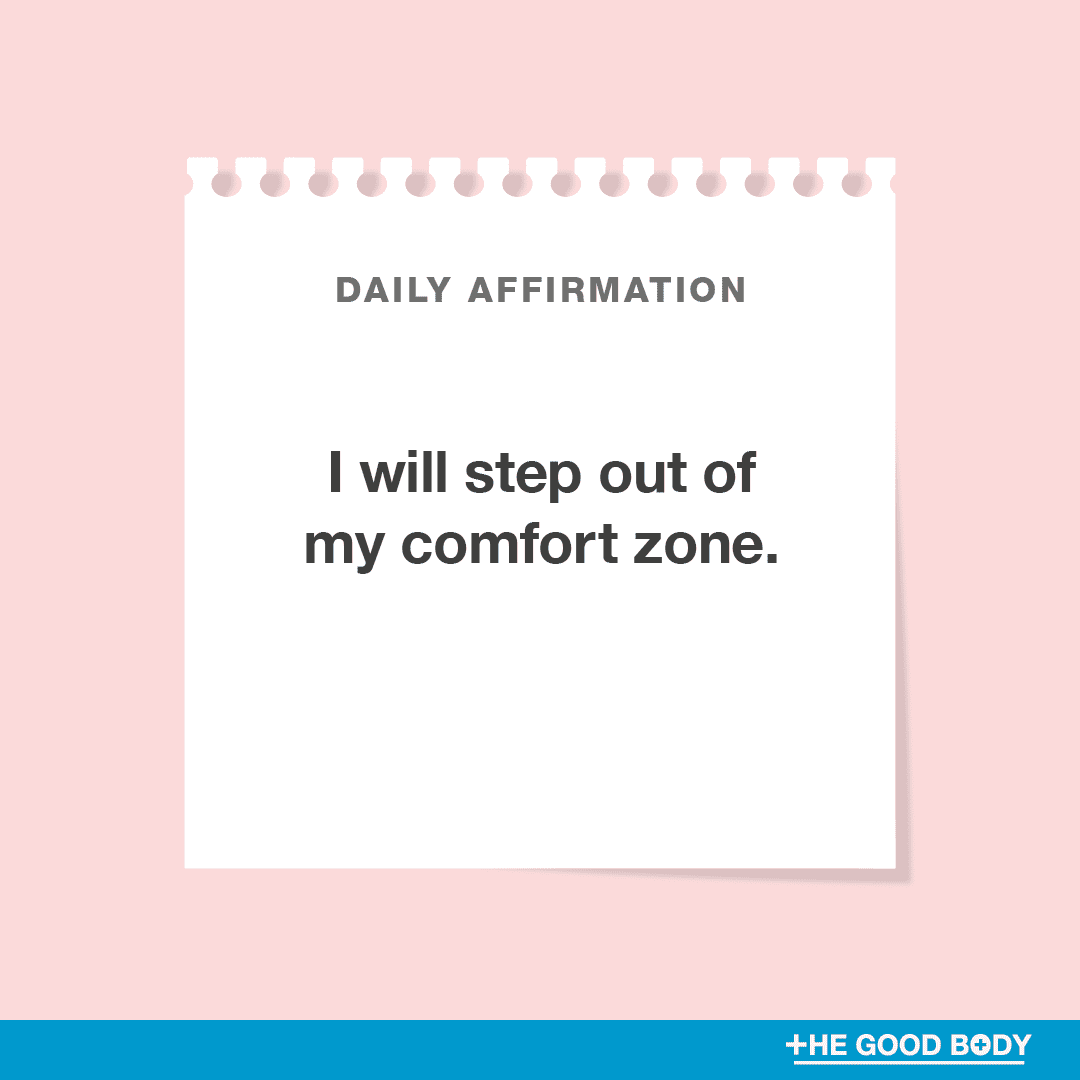 5. I will step out of my comfort zone.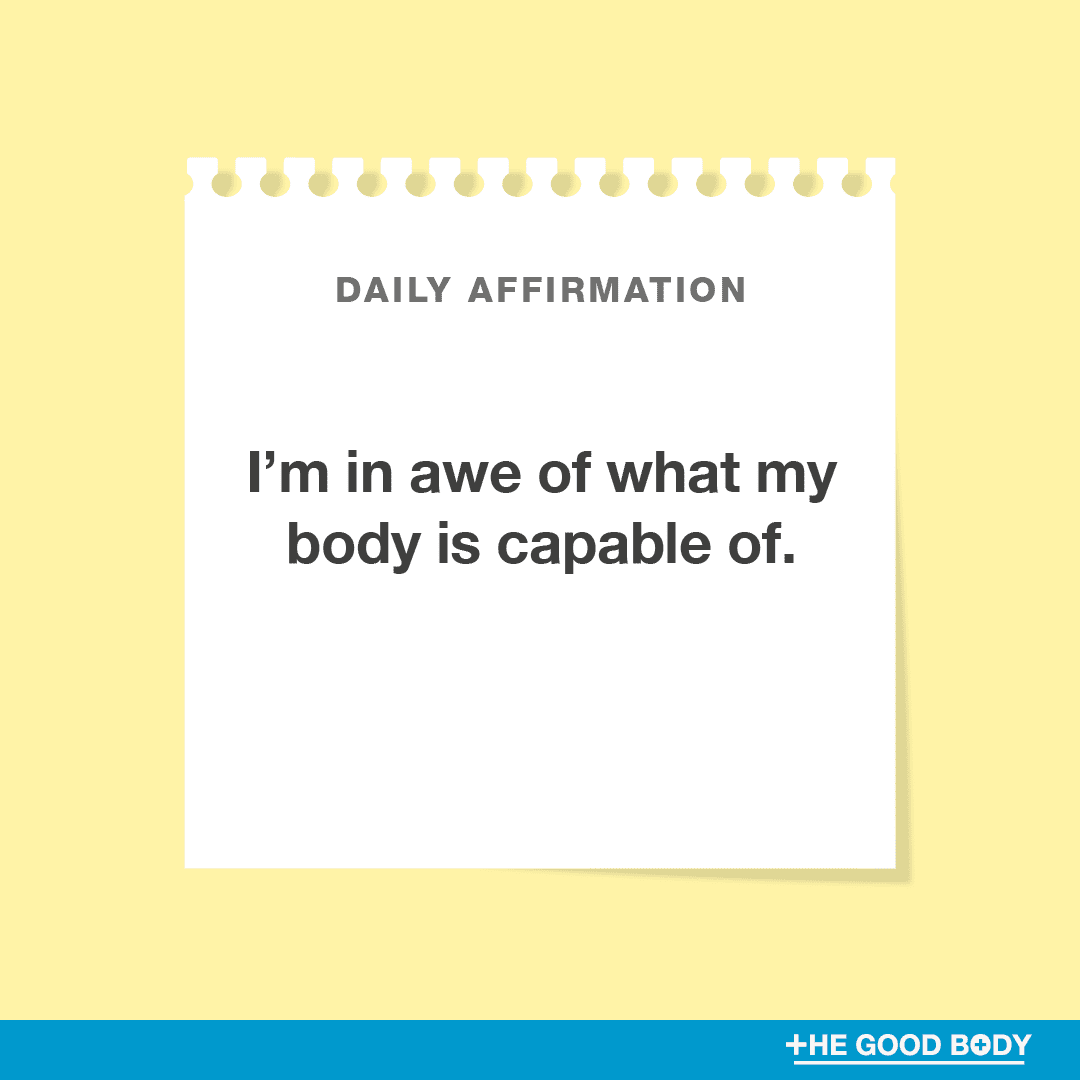 6. I'm in awe of what my body is capable of.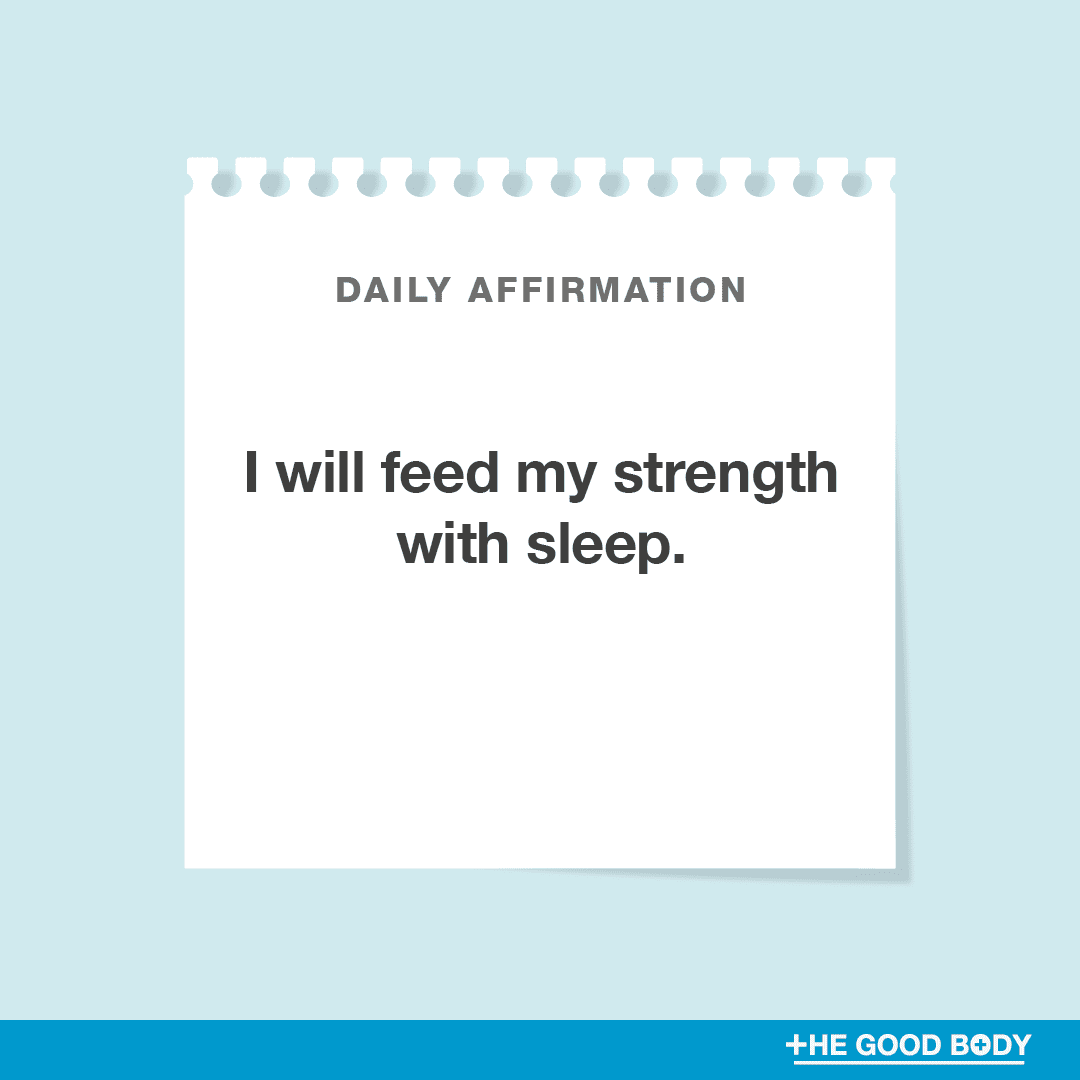 7. I will feed my strength with sleep.
Did you know that sleeping next to someone you love can actually improve your sleep quality?
Studies show you can fall asleep faster, reduce inflammation within your body and even slow the aging process.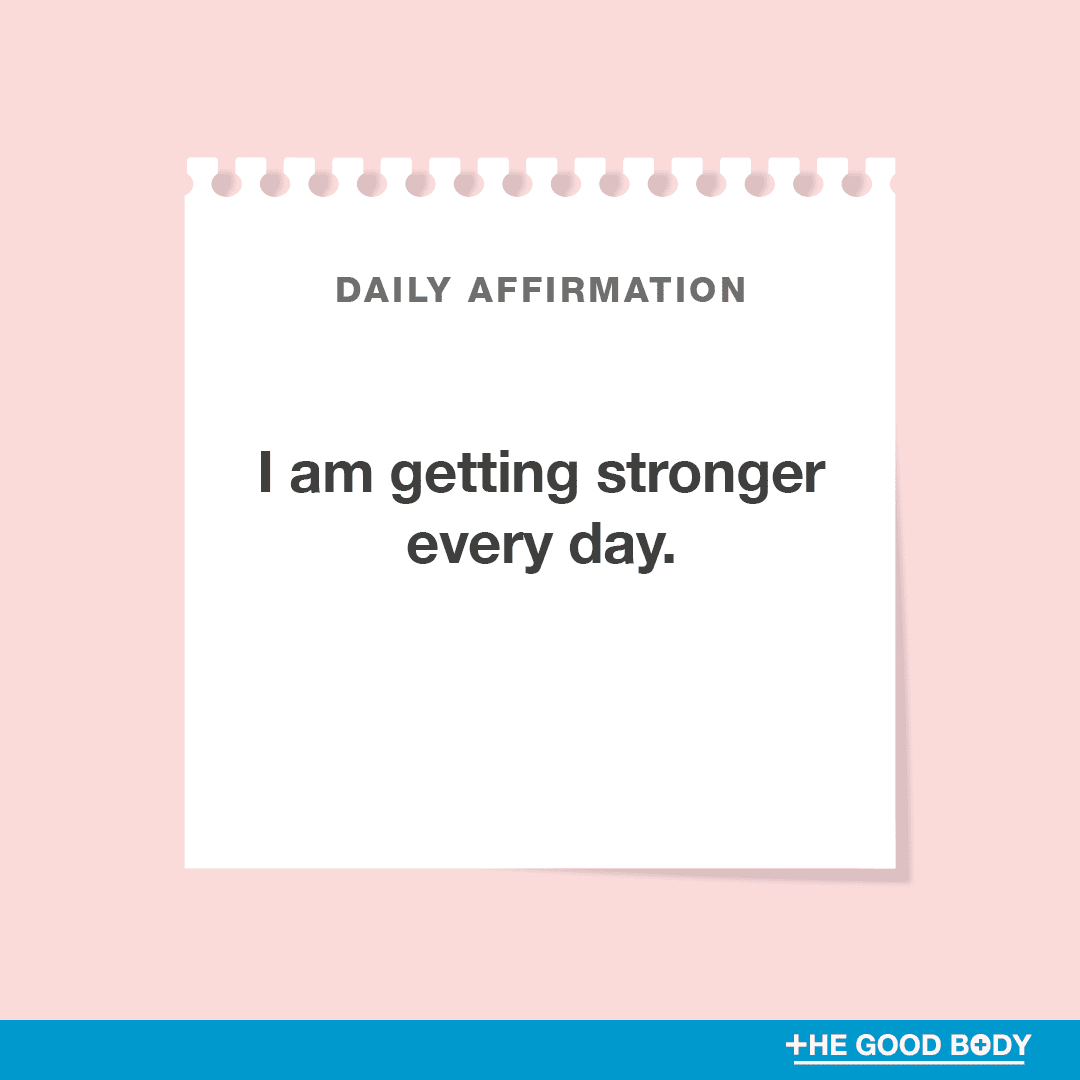 8. I am getting stronger every day.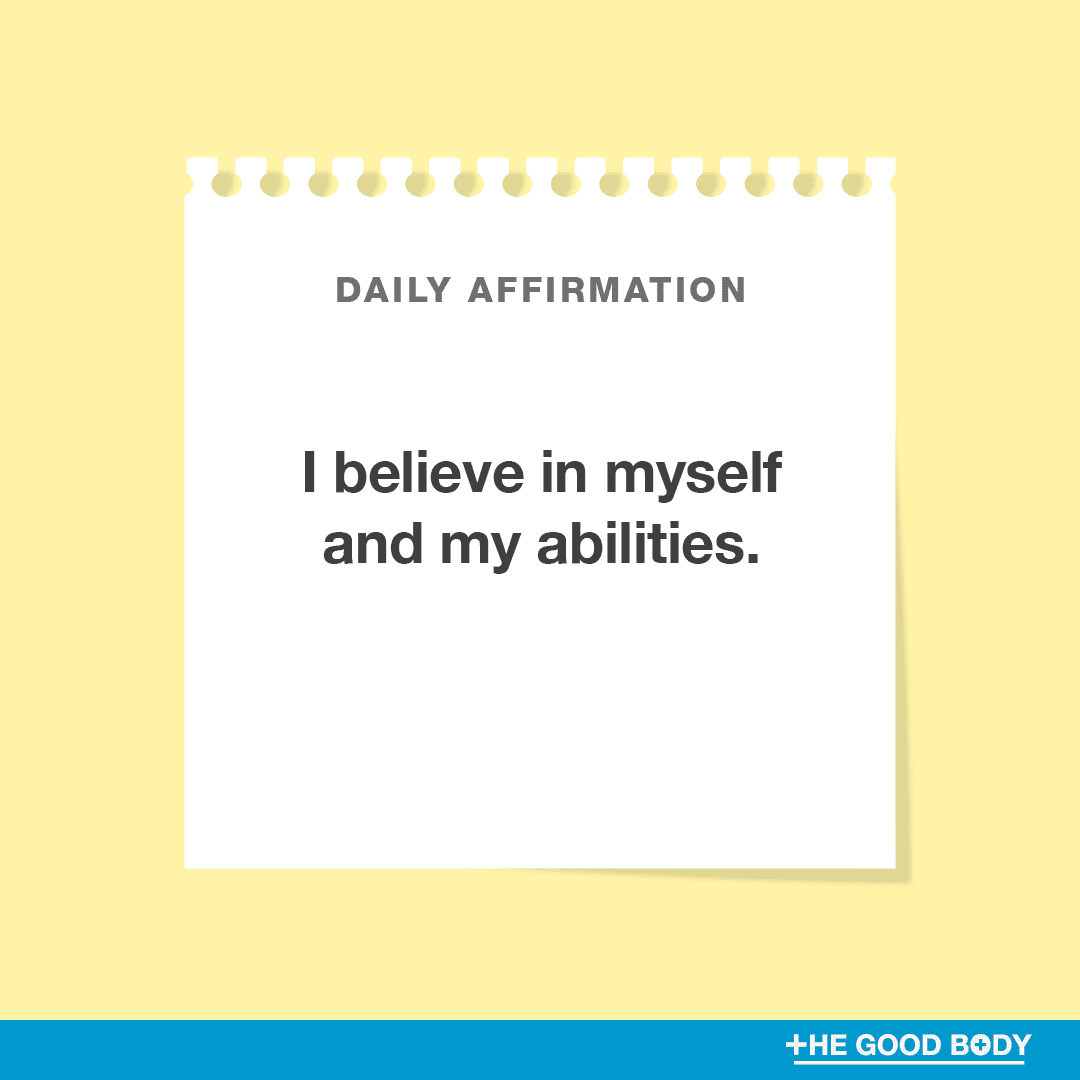 9. I believe in myself and my abilities.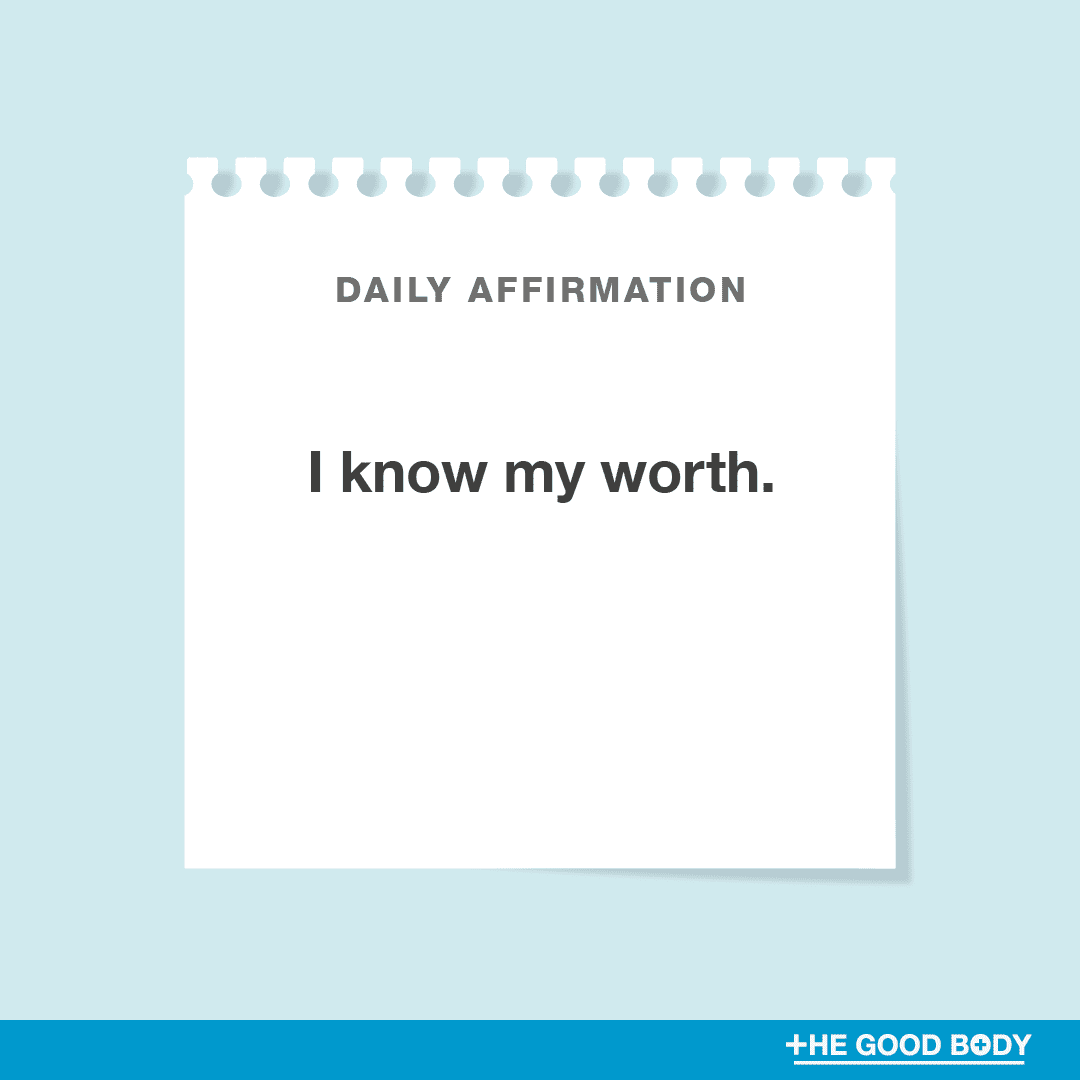 10. I know my worth.
Affirmations for Women
You are strong. You are powerful. You are enough.
But sometimes you need a little reminder! See below our list of daily affirmations just for women:
1. I have enough. I do enough. I am enough.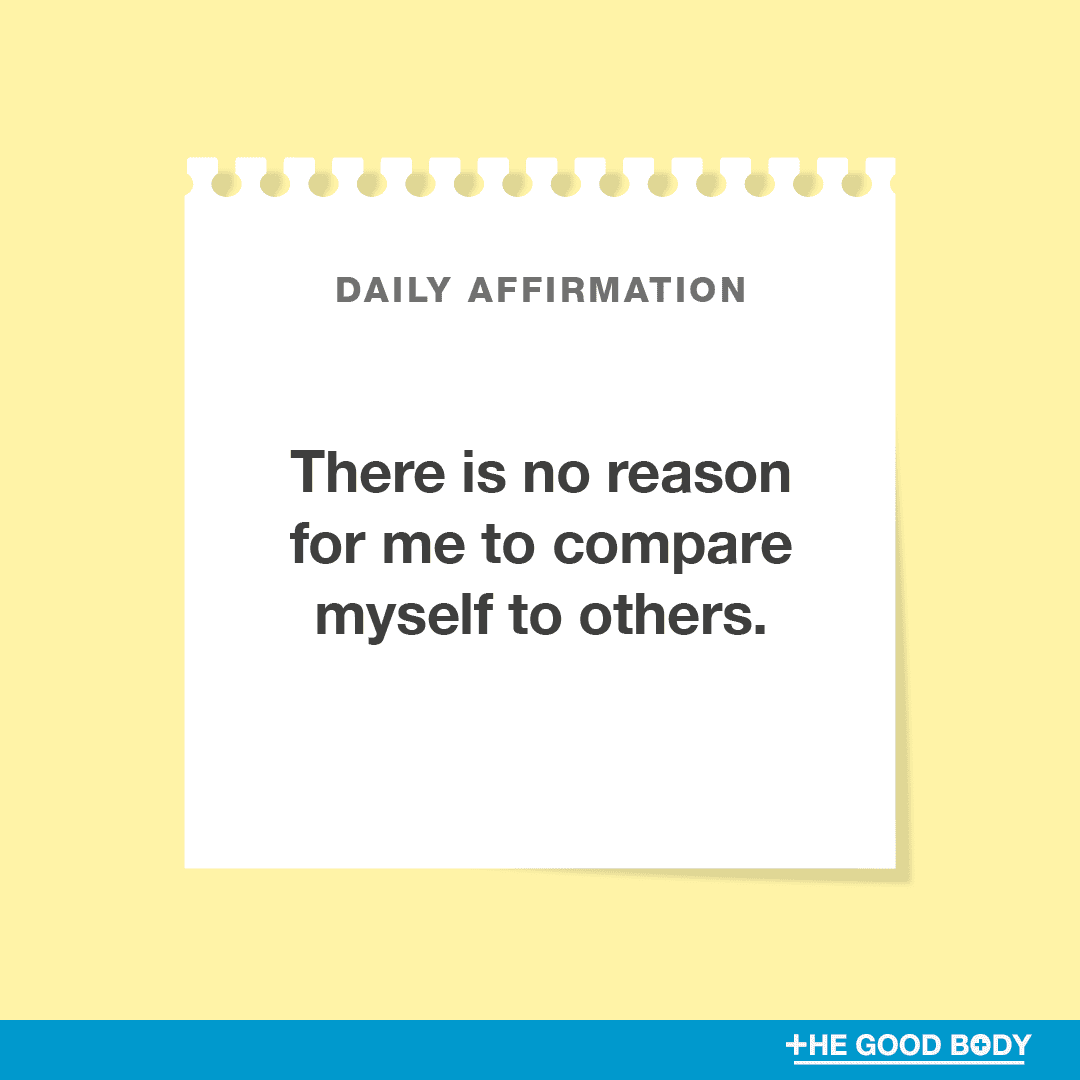 2. There is no reason for me to compare myself to others.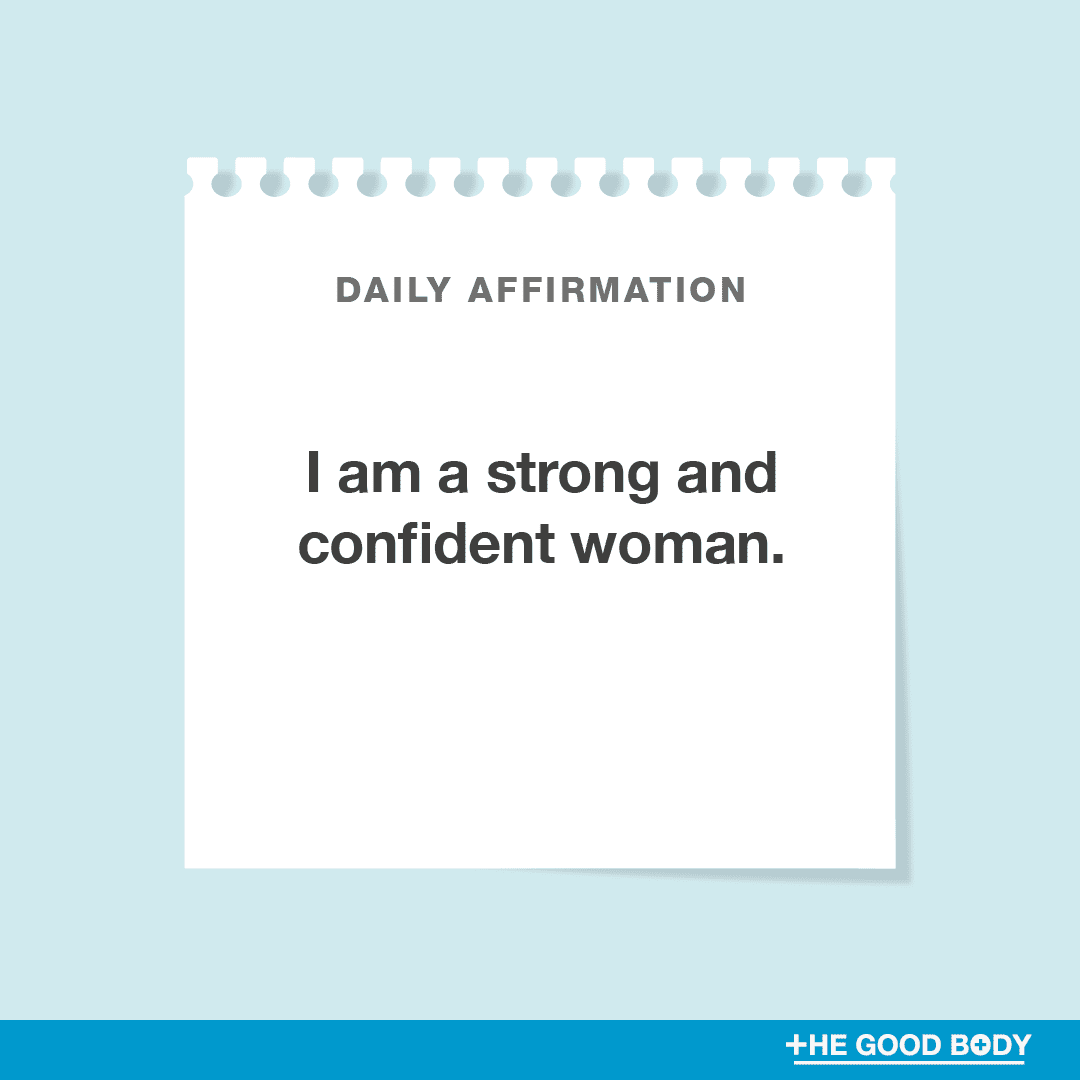 3. I am a strong and confident woman.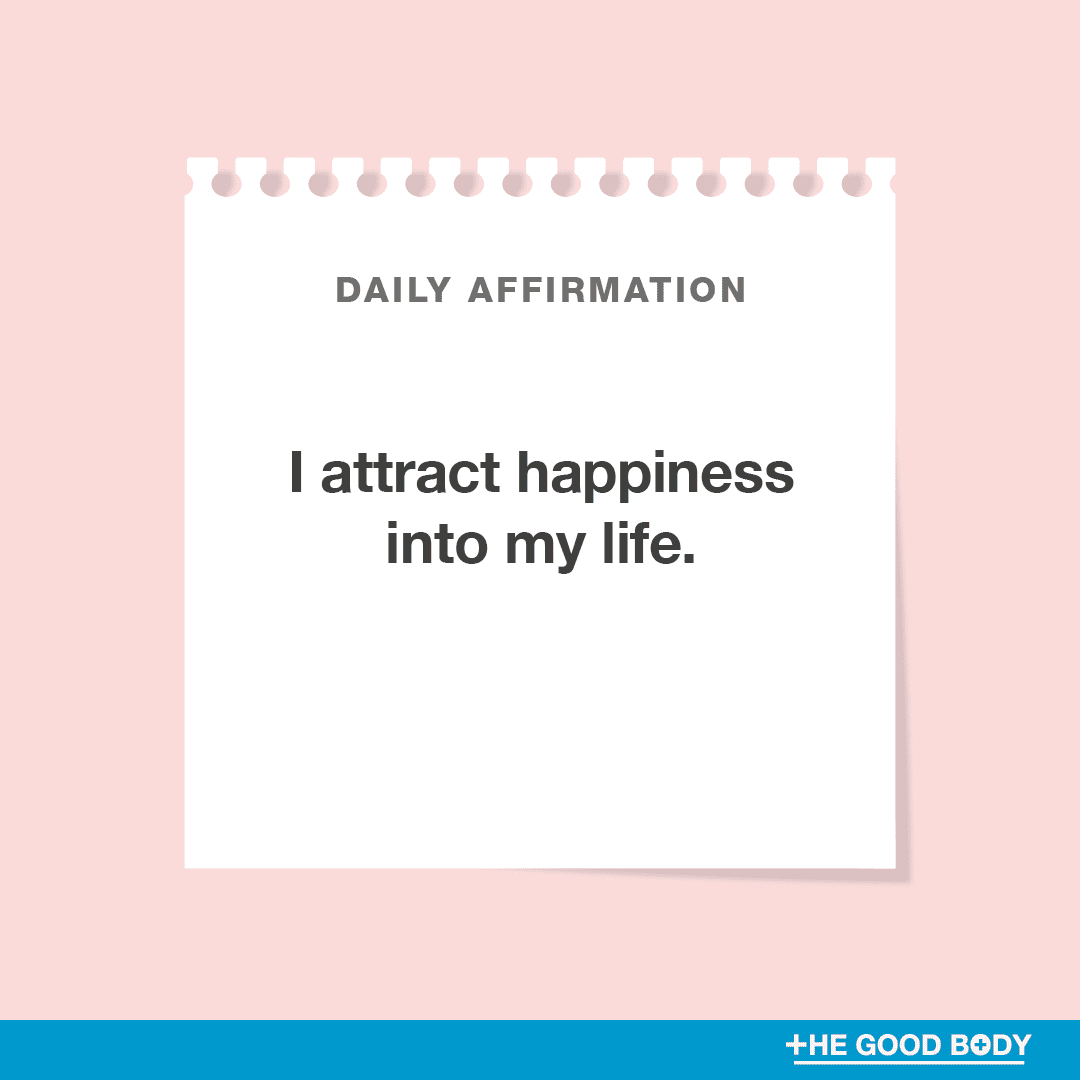 4. I attract happiness into my life.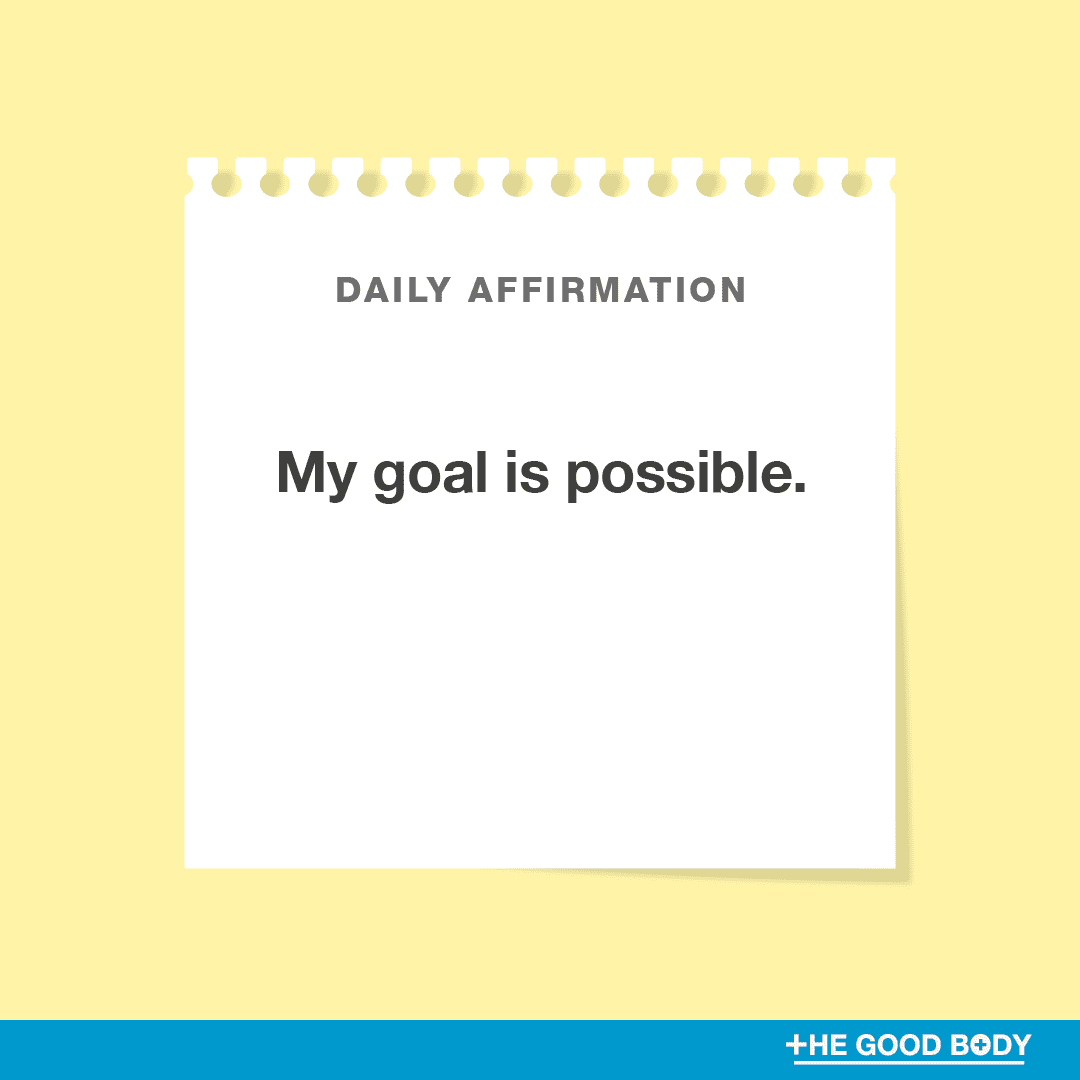 5. My goal is possible.
The act of setting a goal is one way to stay focused, particularly if you want to motivate yourself to work out.
Process goals are found to be more powerful, so saying "I plan to exercise three times a week" will lead to better results than an outcome goal such as "I will lose 20 pounds".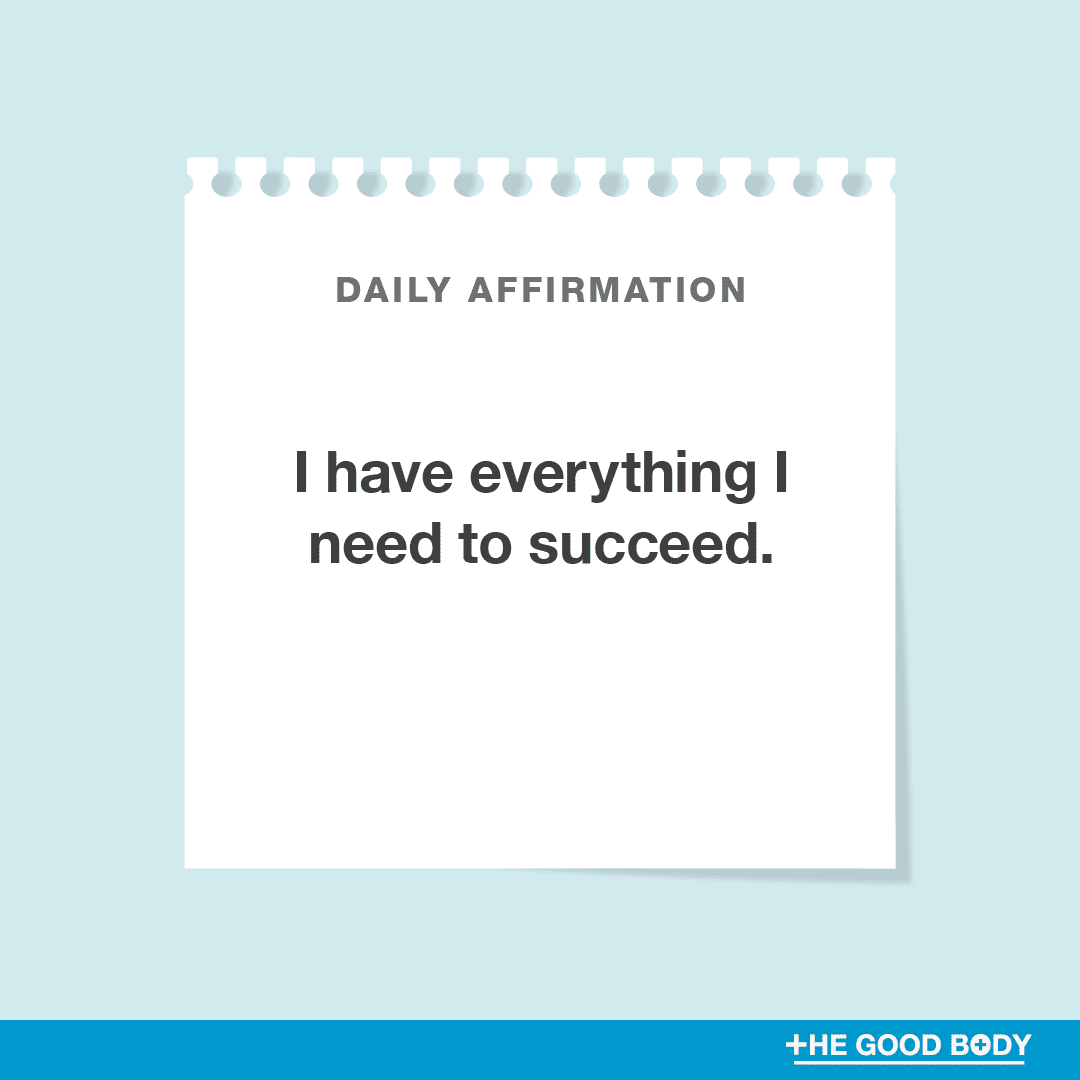 6. I have everything I need to succeed.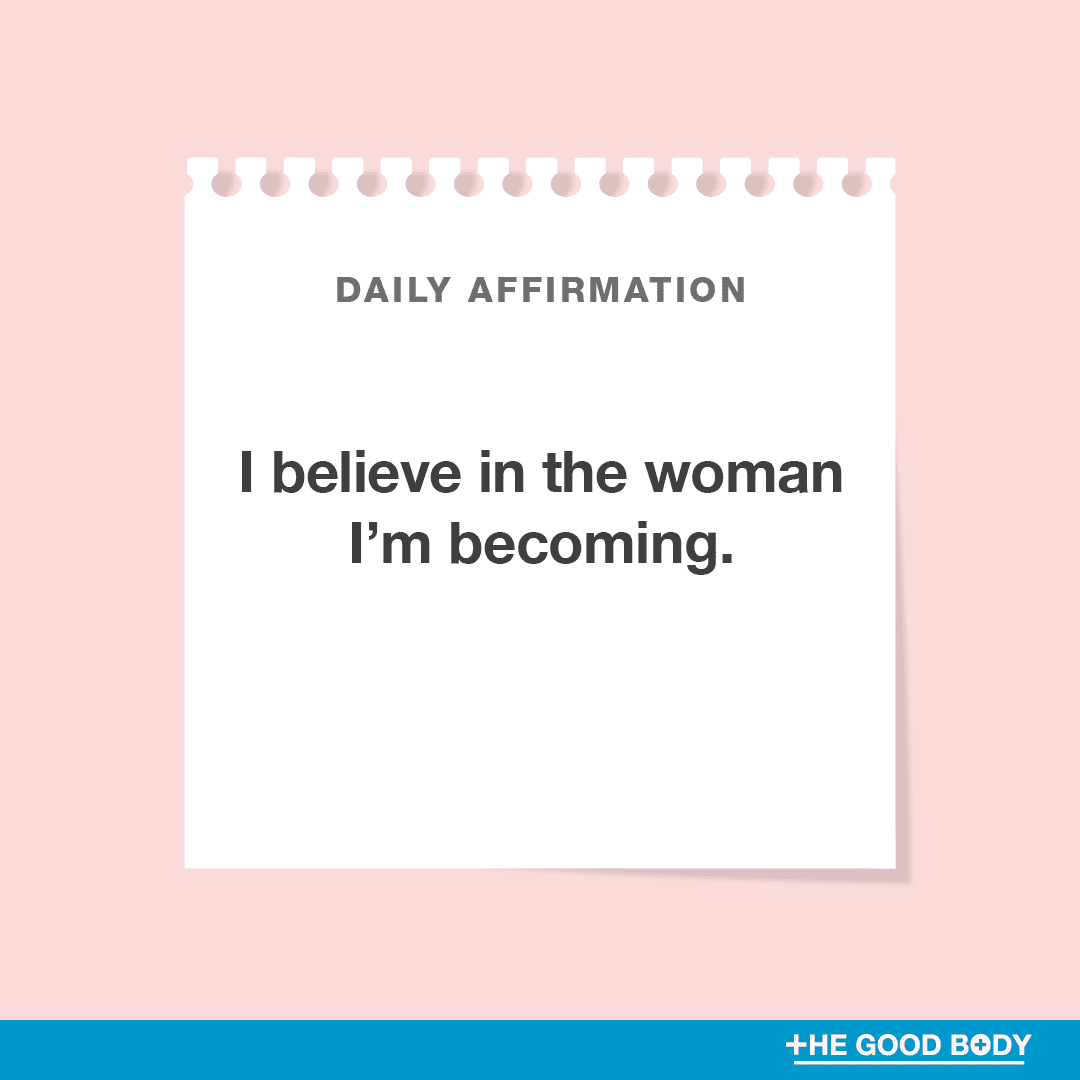 7. I believe in the woman I'm becoming.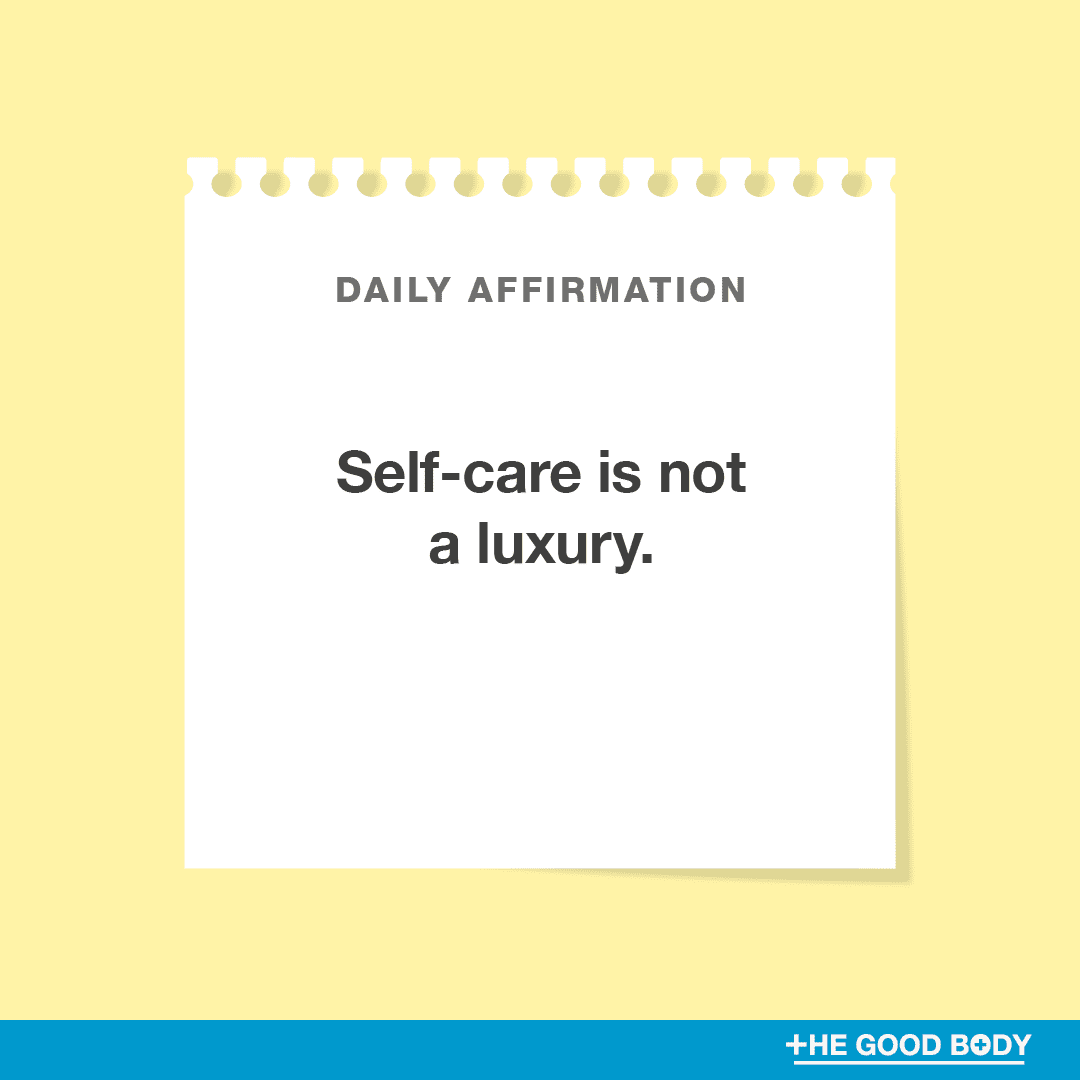 8. Self-care is not a luxury.
Making time for self-care is essential, but it doesn't have to mean checking yourself into a spa (unless you want it to!).
Practicing self-care can be as simple as taking a 20 minute walk each day or making time for your skincare routine each night.
Here at The Good Body we've also compiled a list of self-care gifts for wellbeing and relaxation that might inspire you to kick back.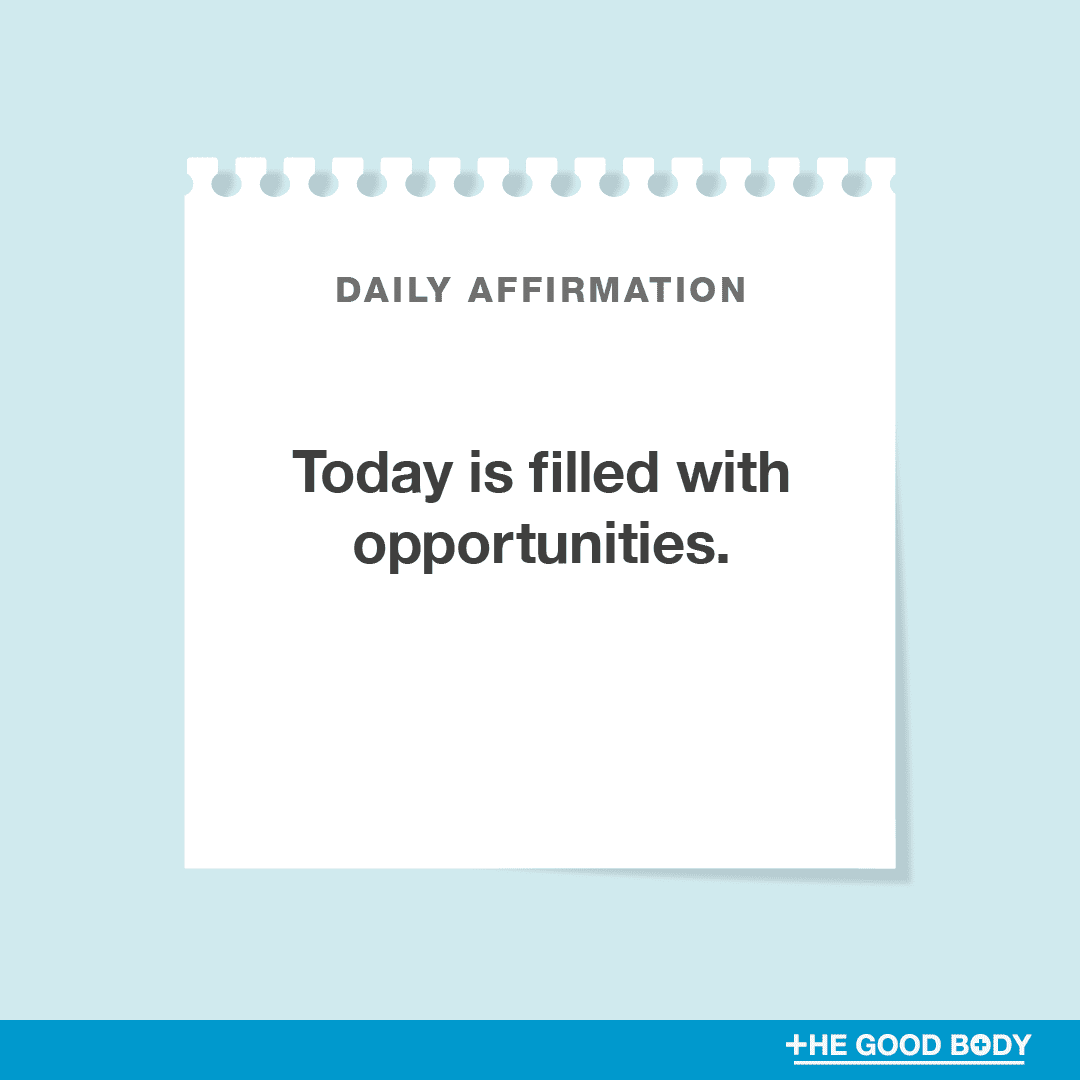 9. Today is filled with opportunities.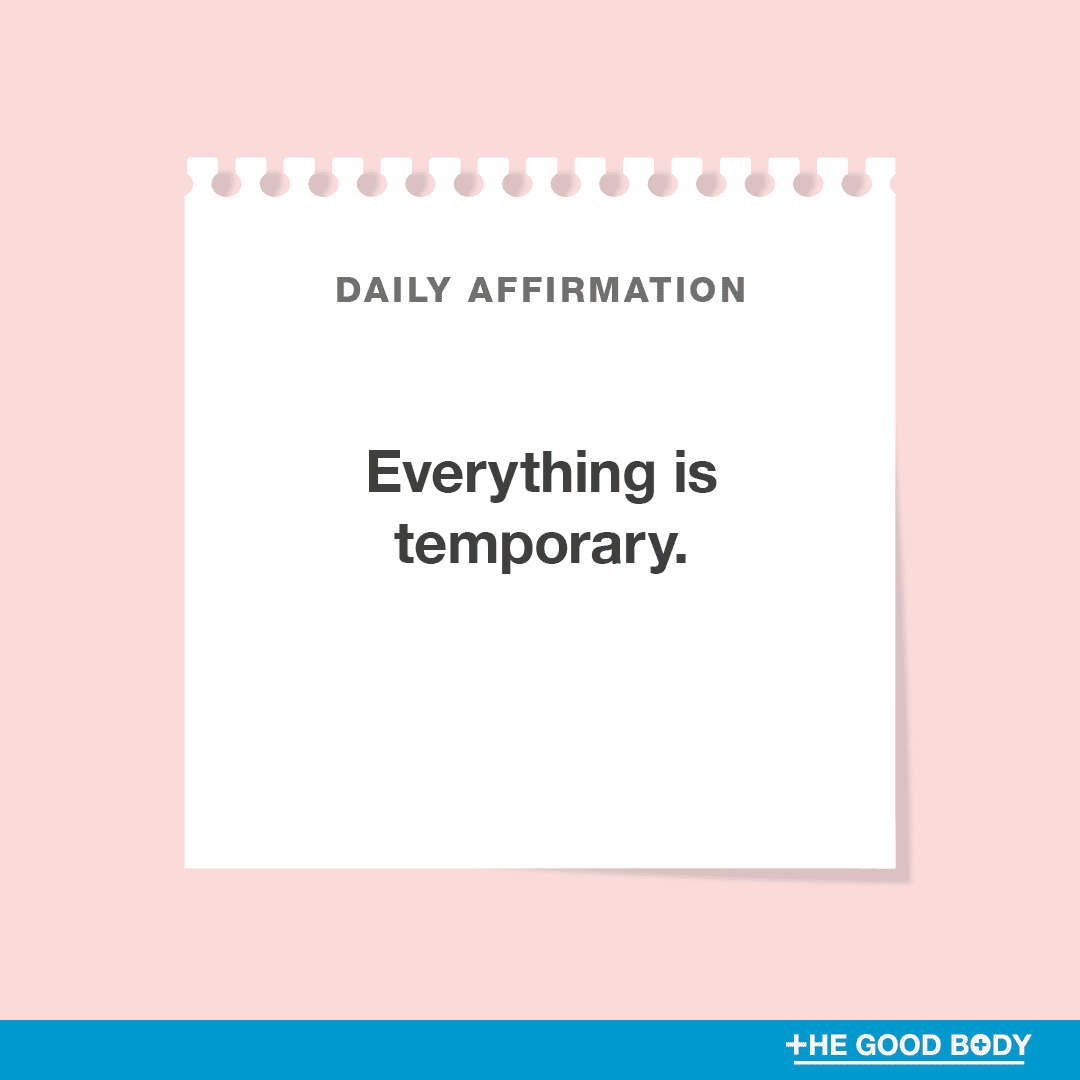 10. Everything is temporary.
Affirmations for Men
Motivating yourself with a daily mantra isn't an activity just for women.
Men can also benefit from the practice, it's simply a case of finding an affirmation that resonates with you.
Take a look below at our compilation of affirmations for men: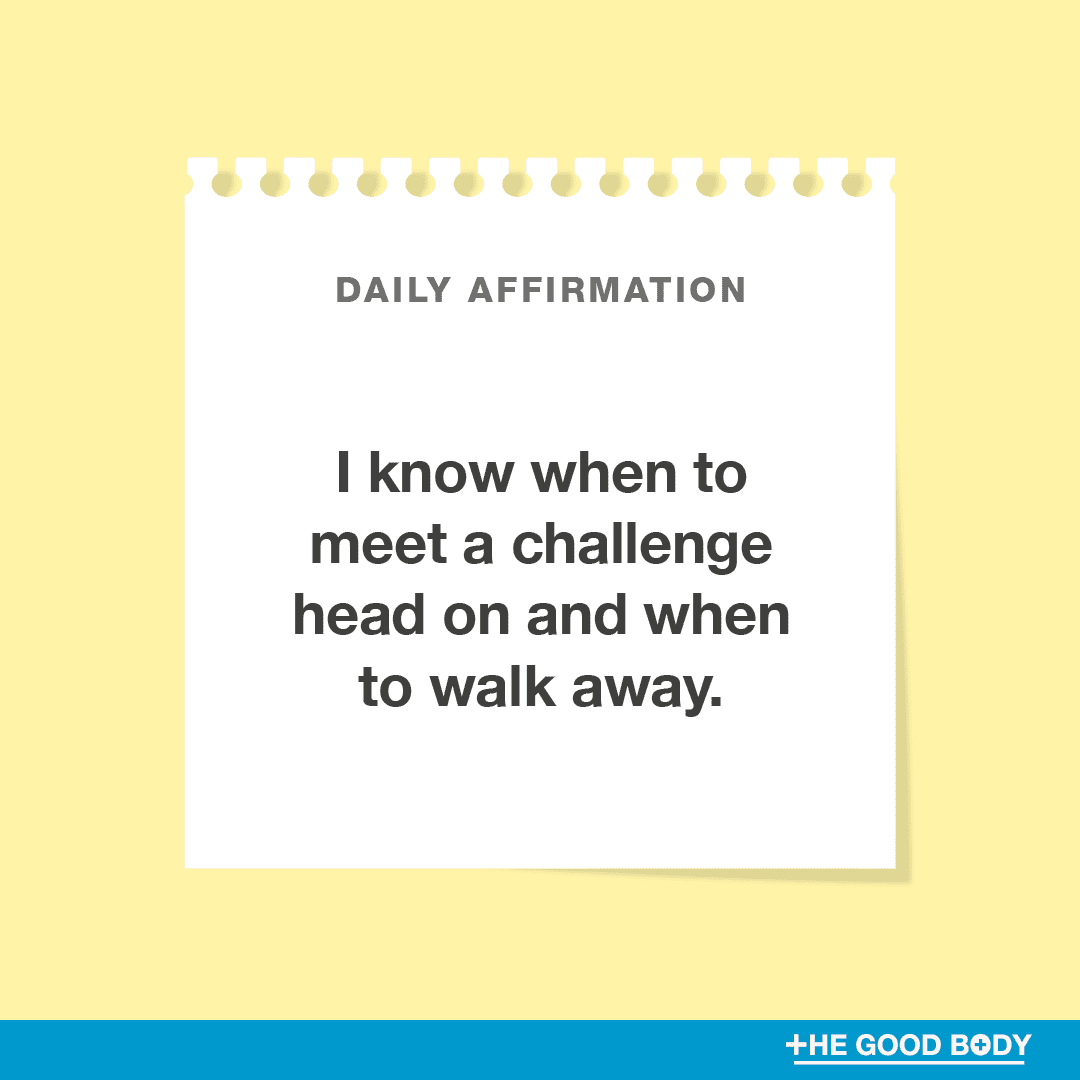 1. I know when to meet a challenge head on and when to walk away.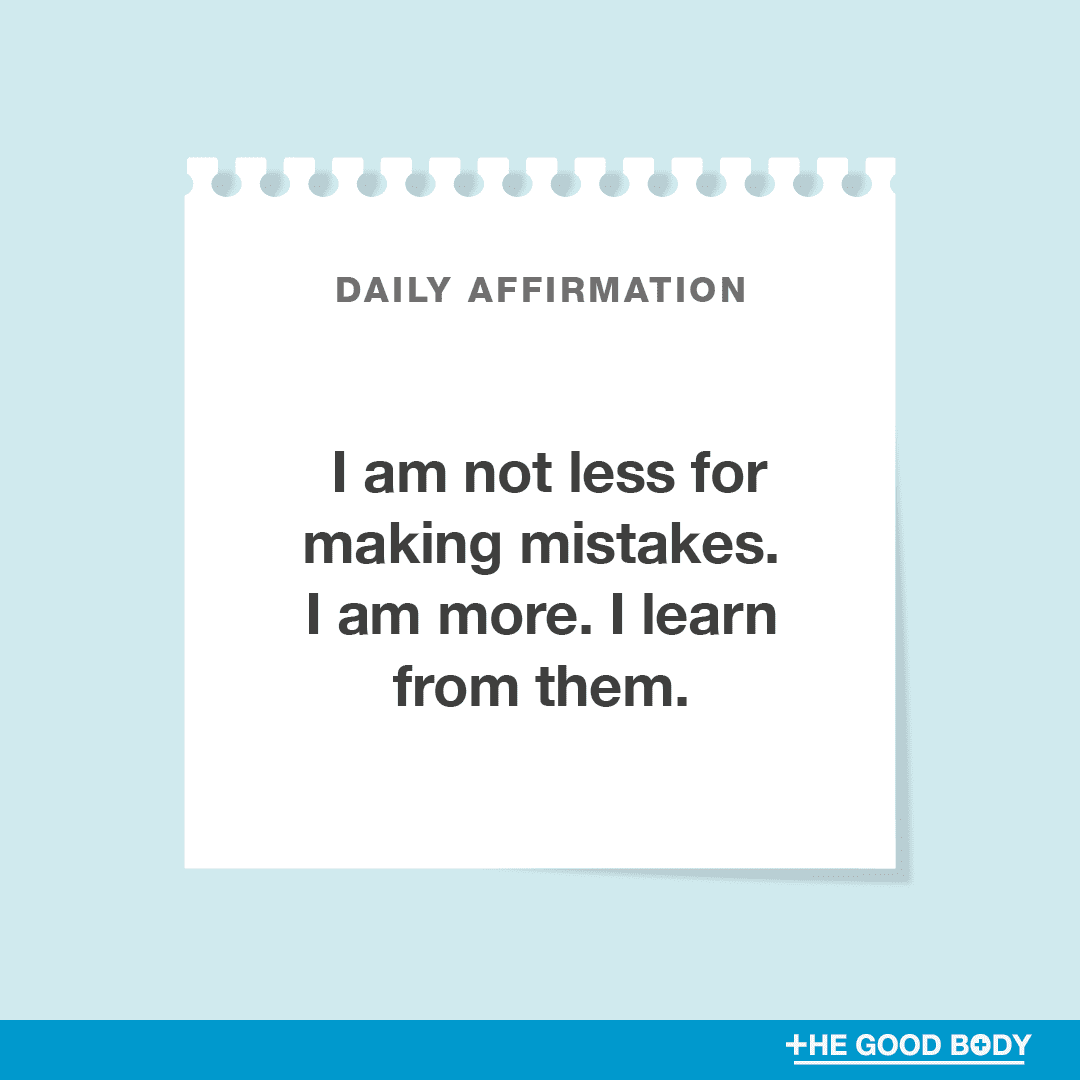 2. I am not less for making mistakes. I am more. I learn from them.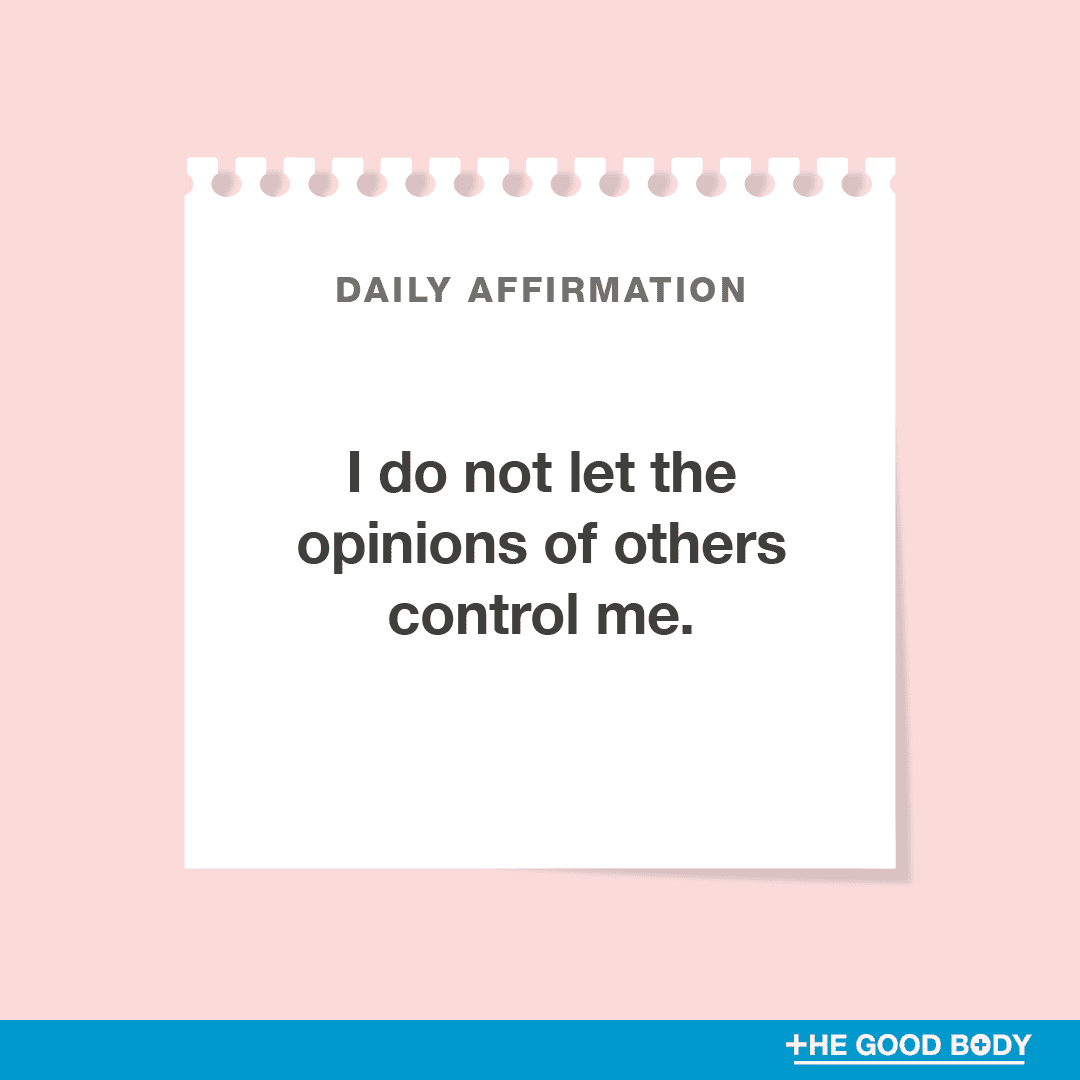 3. I do not let the opinions of others control me.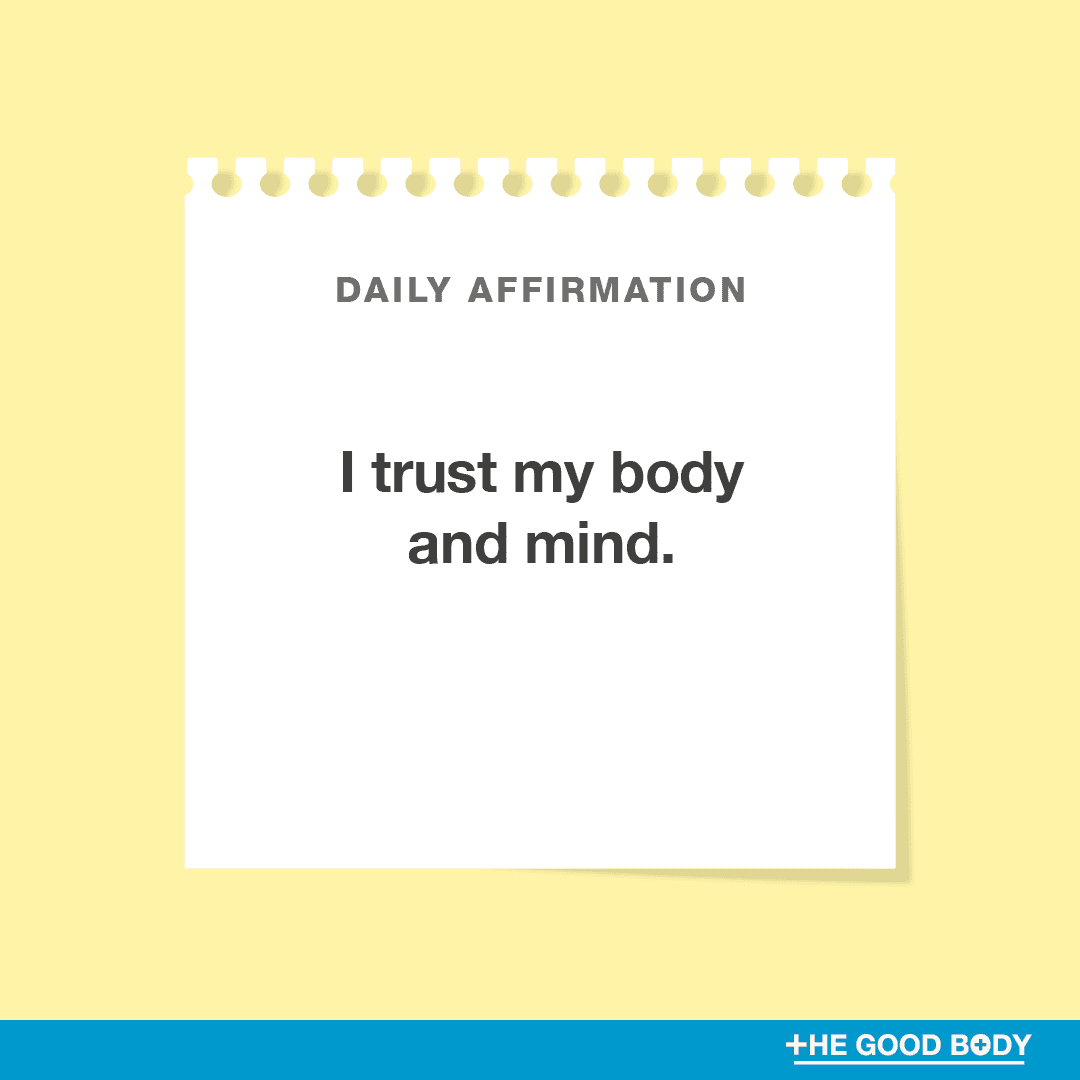 4. I trust my body and mind.
Yoga can be a really effective way to take care of both your body and mind.
In fact, there are health advantages just for men, such as an improved sex life and help with sleep apnea.
Interested in getting started? There are a number of asanas perfect for beginners.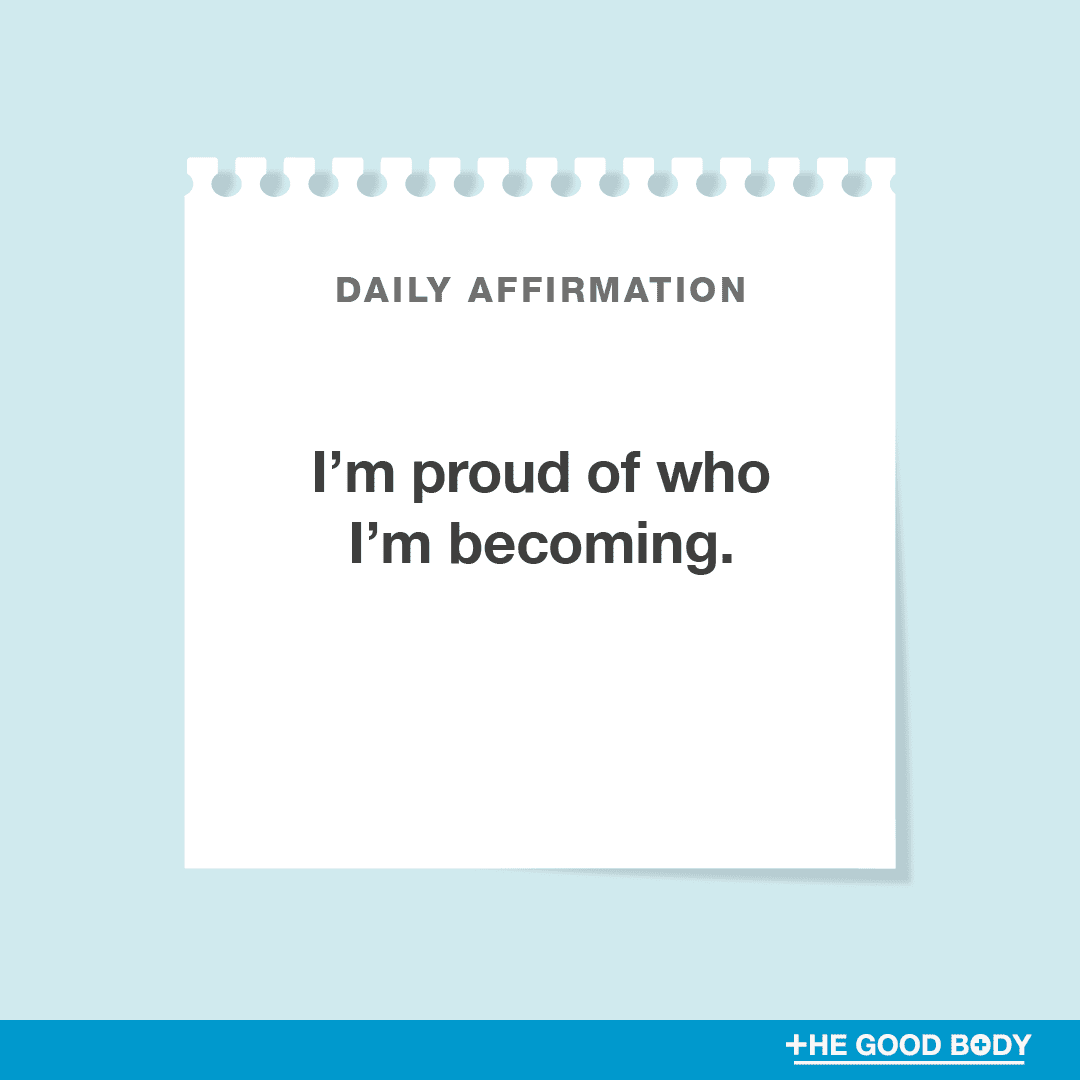 5. I'm proud of who I'm becoming.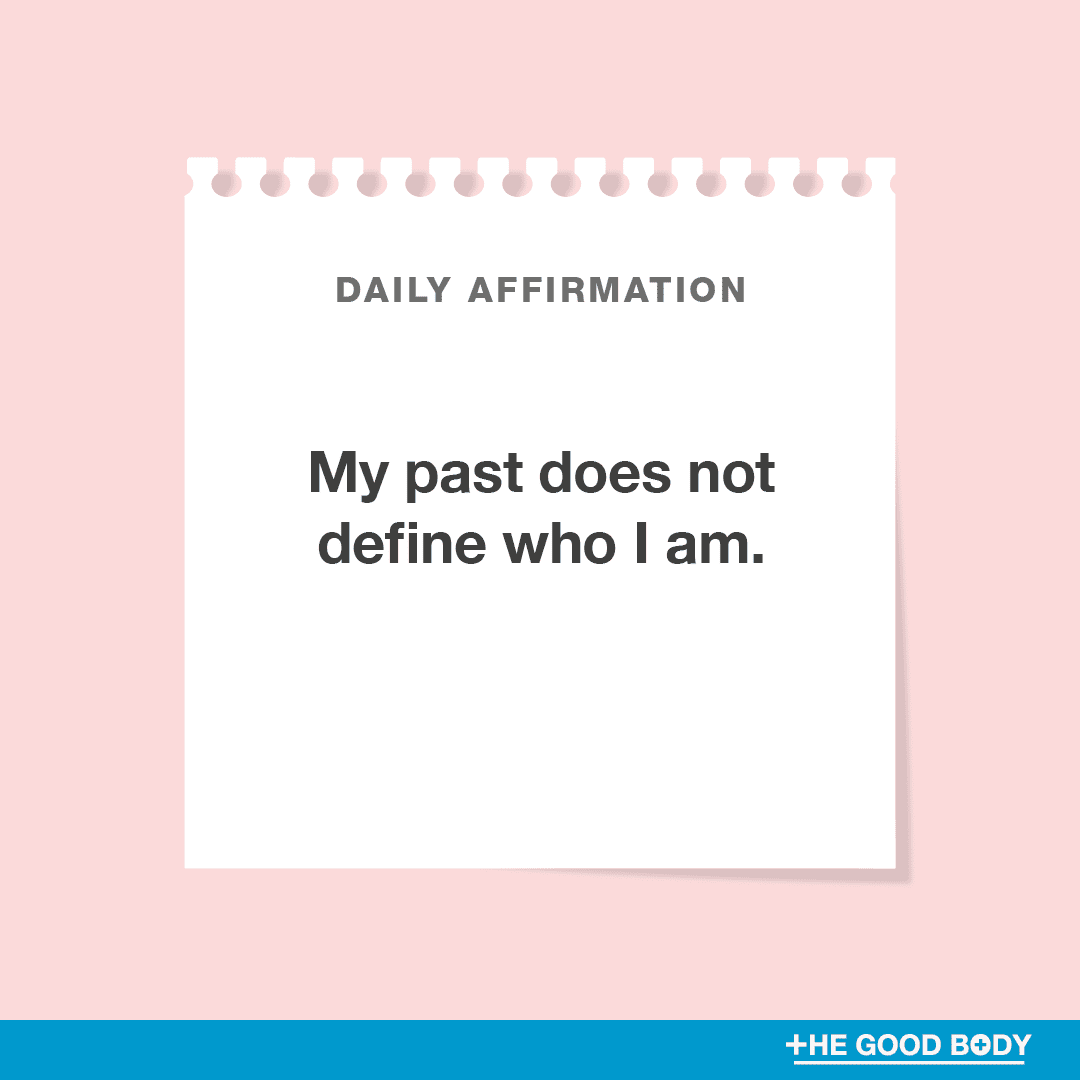 6. My past does not define who I am.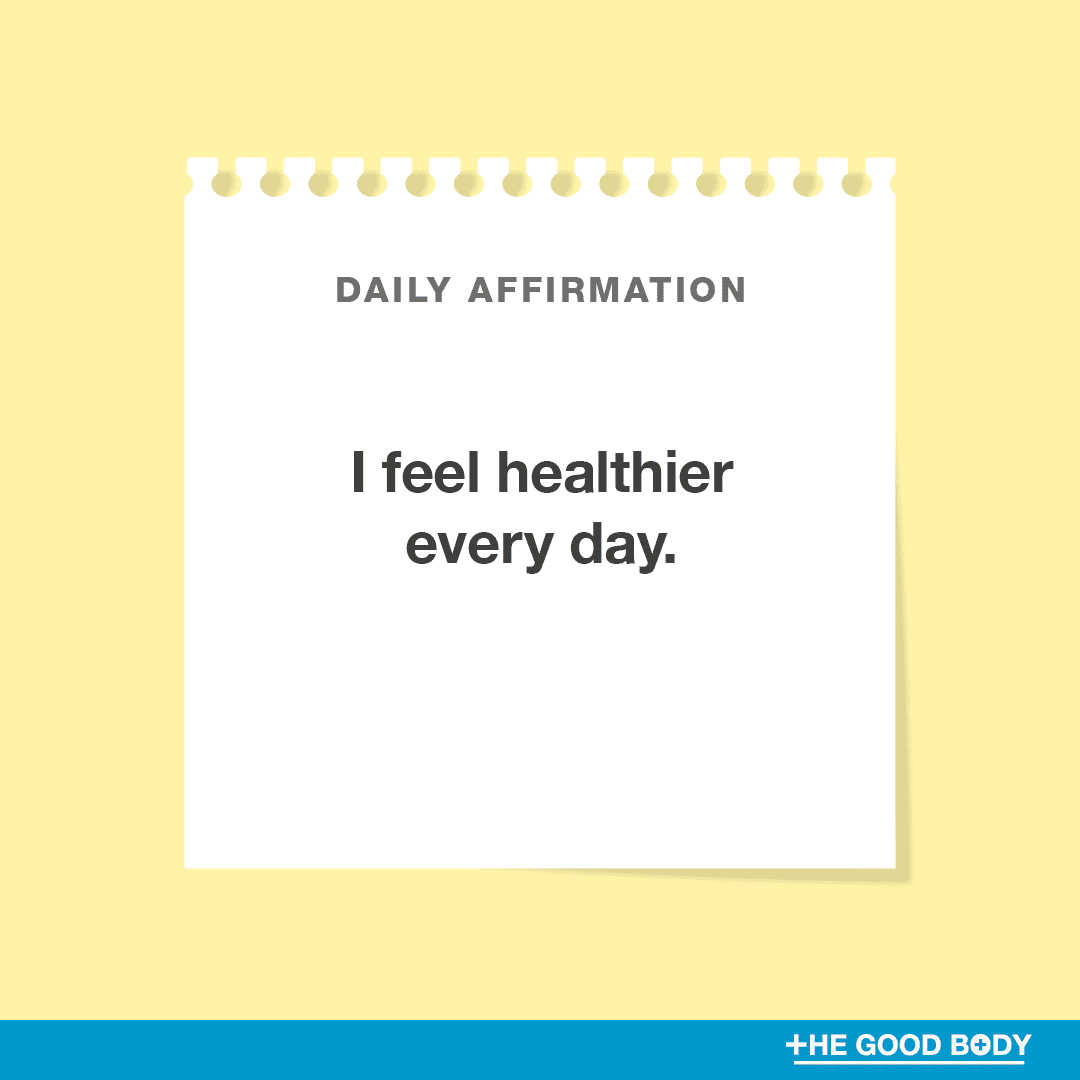 7. I feel healthier every day.
Living mindfully can be one way to give your health a boost!
Research shows it can reduce stress, relieve lower back pain and even combat loneliness.
There are a number of accounts and influencers on social media to follow who can introduce you to different aspects of the practice.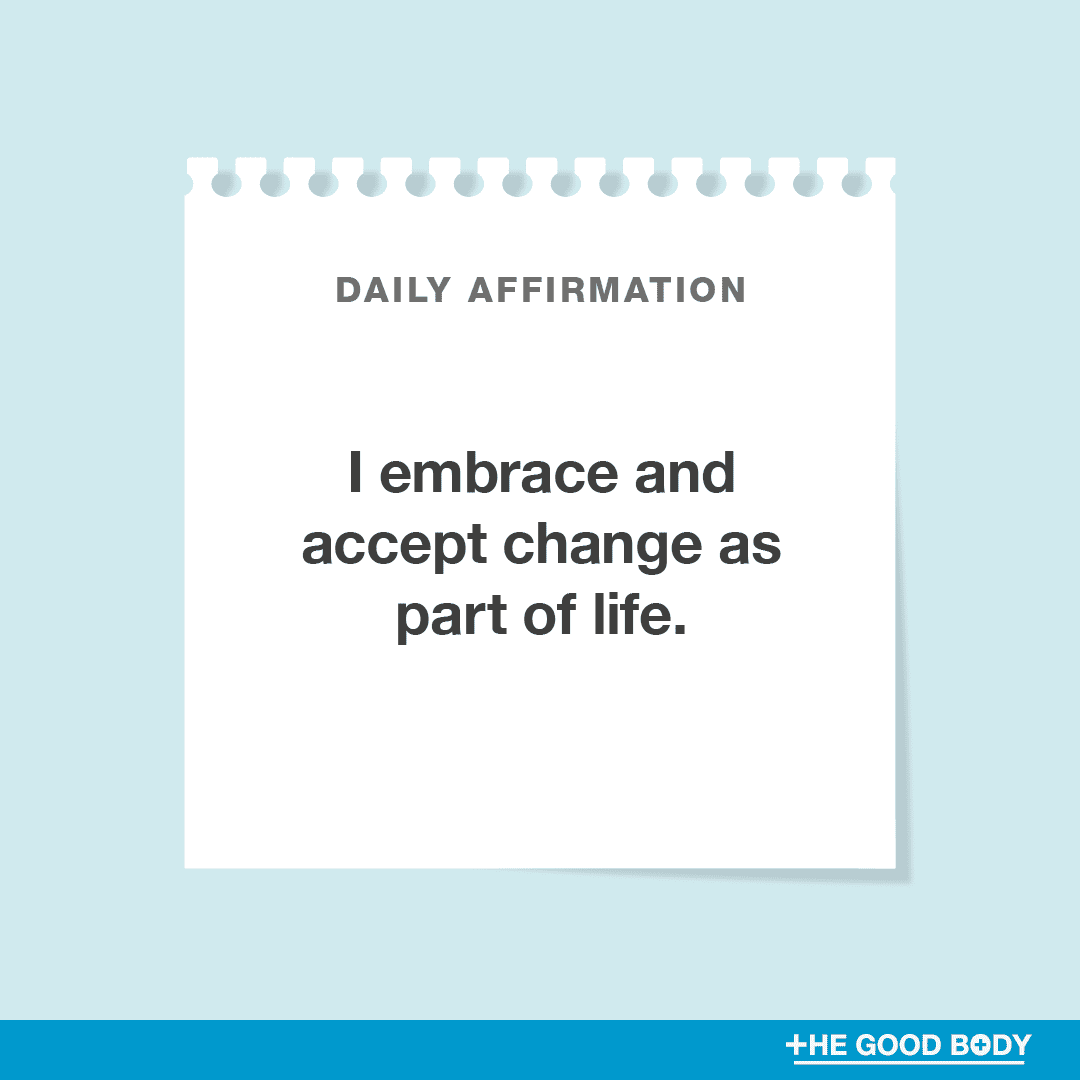 8. I embrace and accept change as part of life.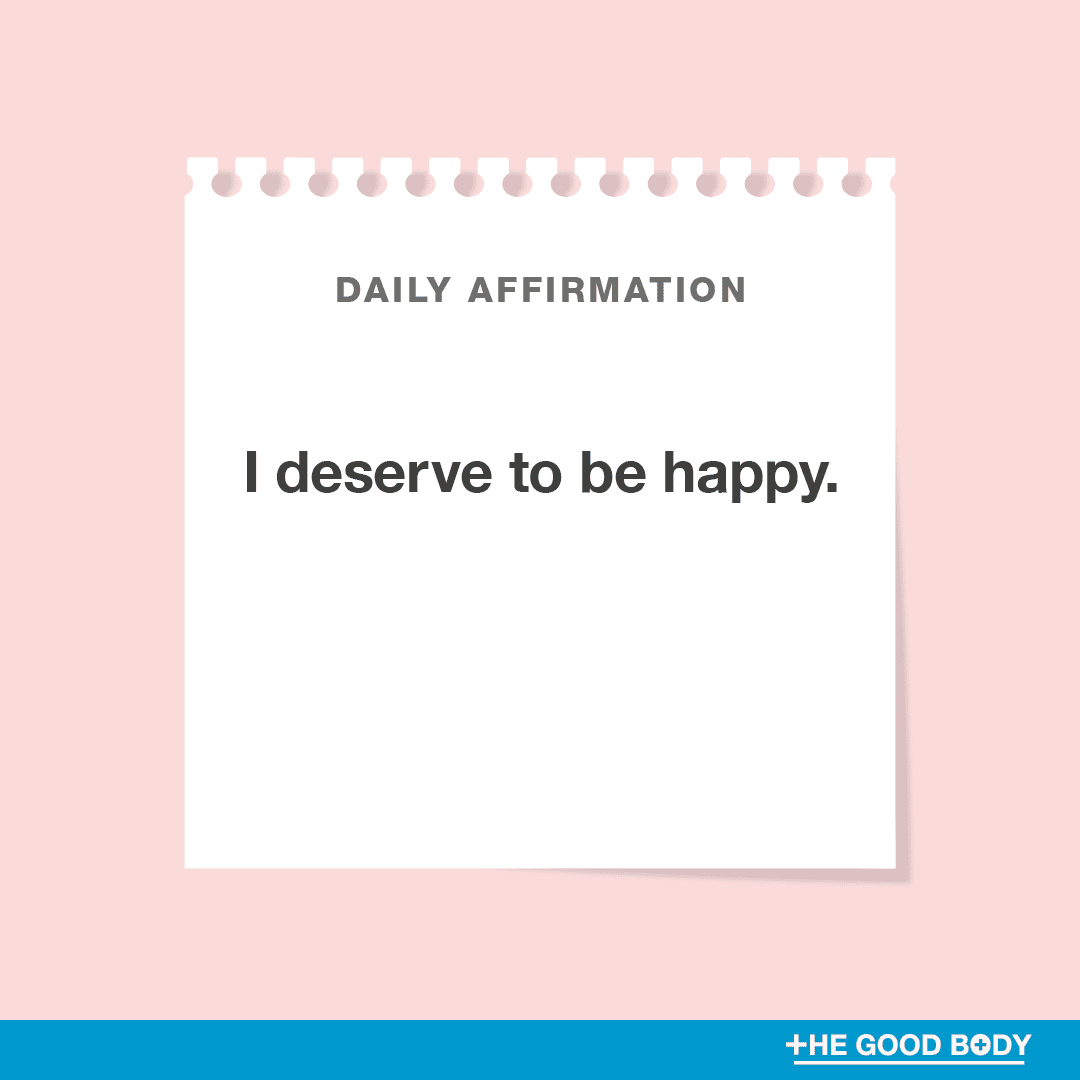 9. I deserve to be happy.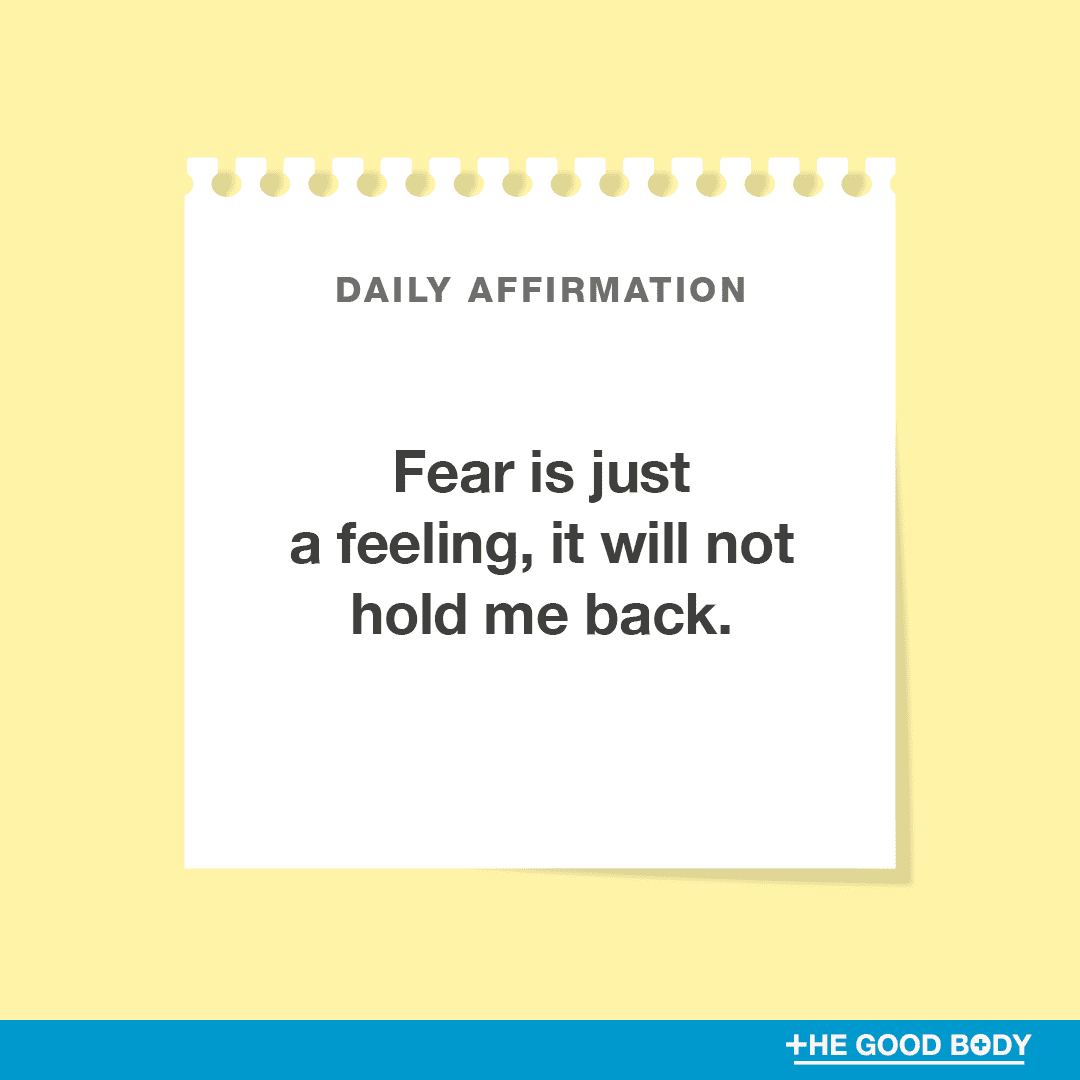 10. Fear is just a feeling, it will not hold me back.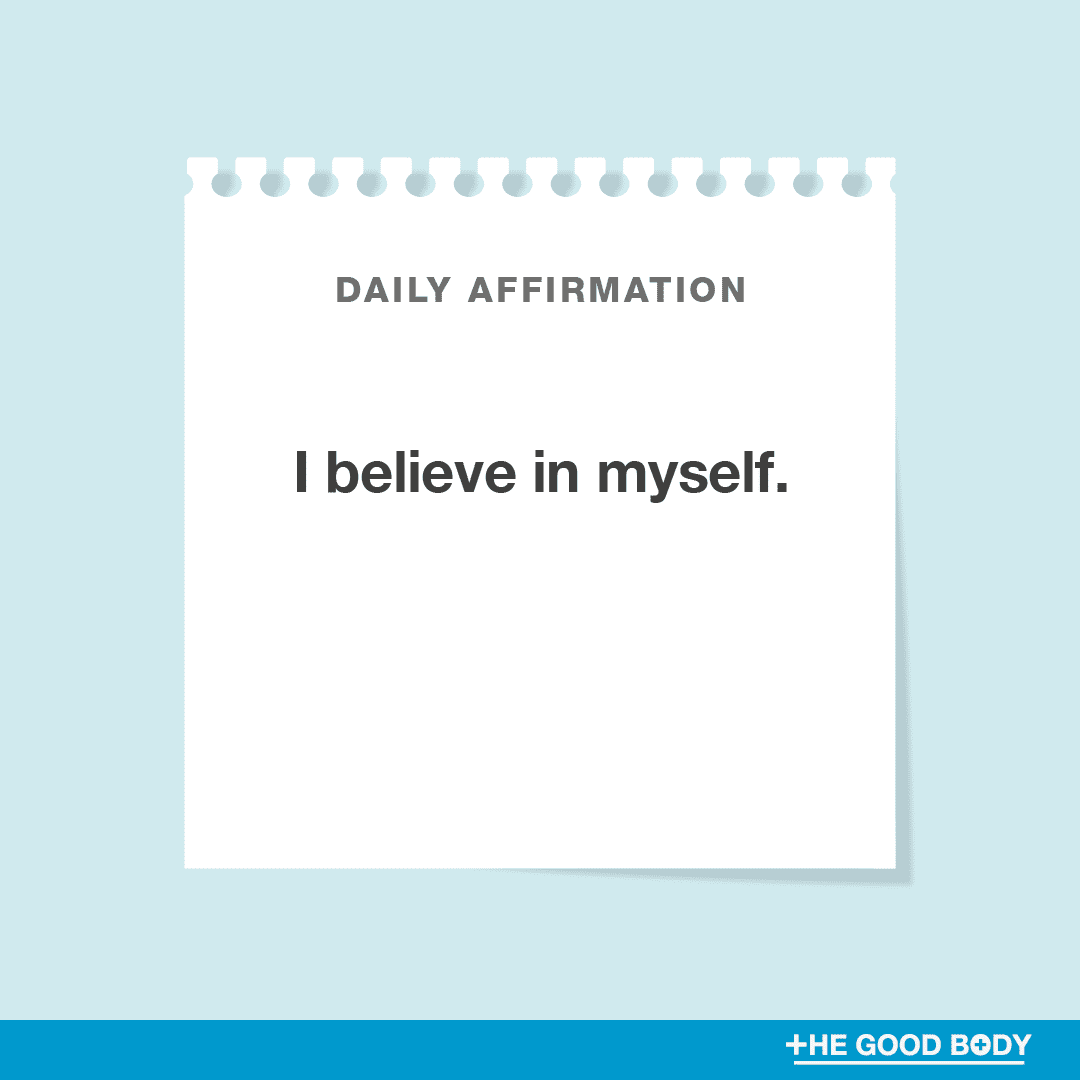 1. I believe in myself.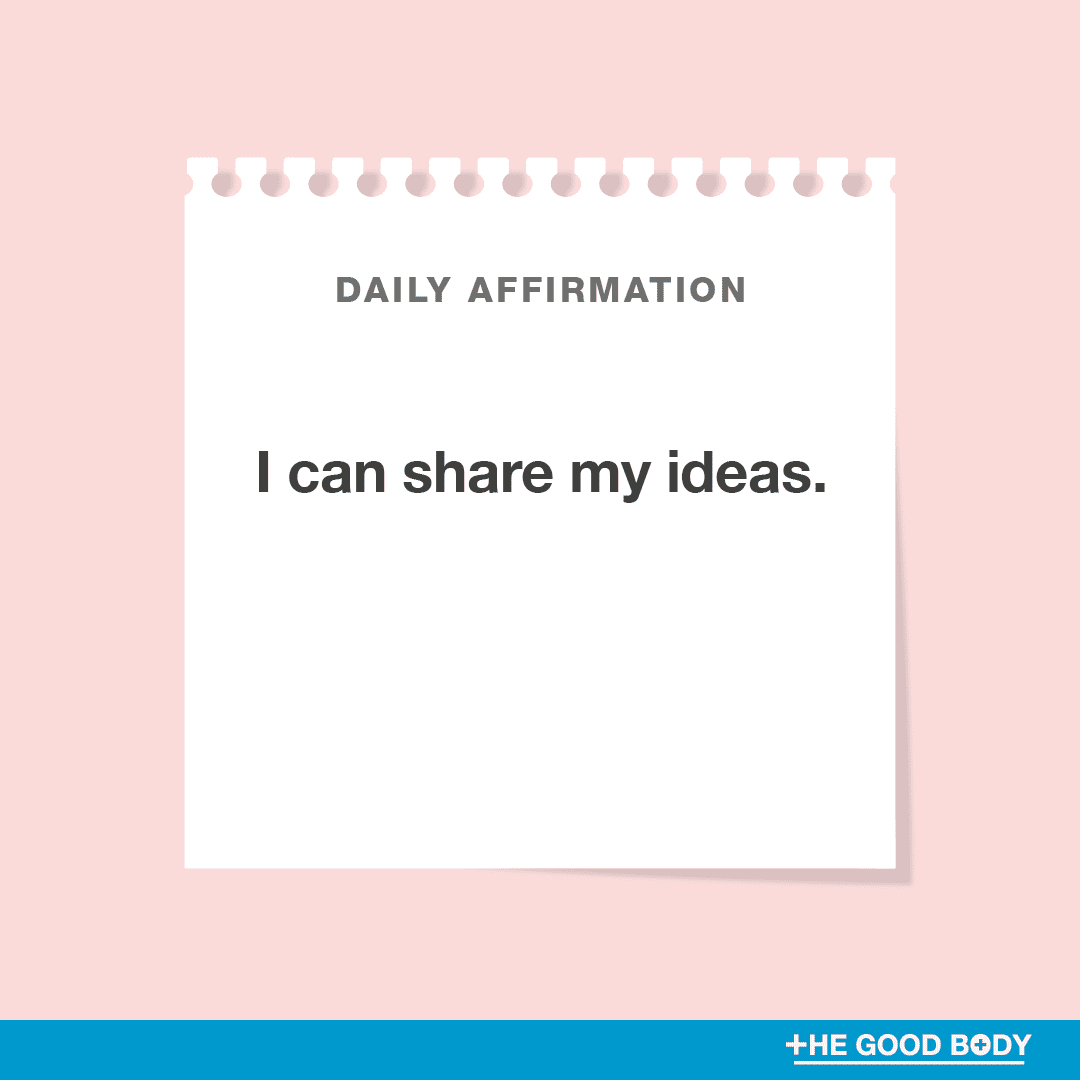 2. I can share my ideas.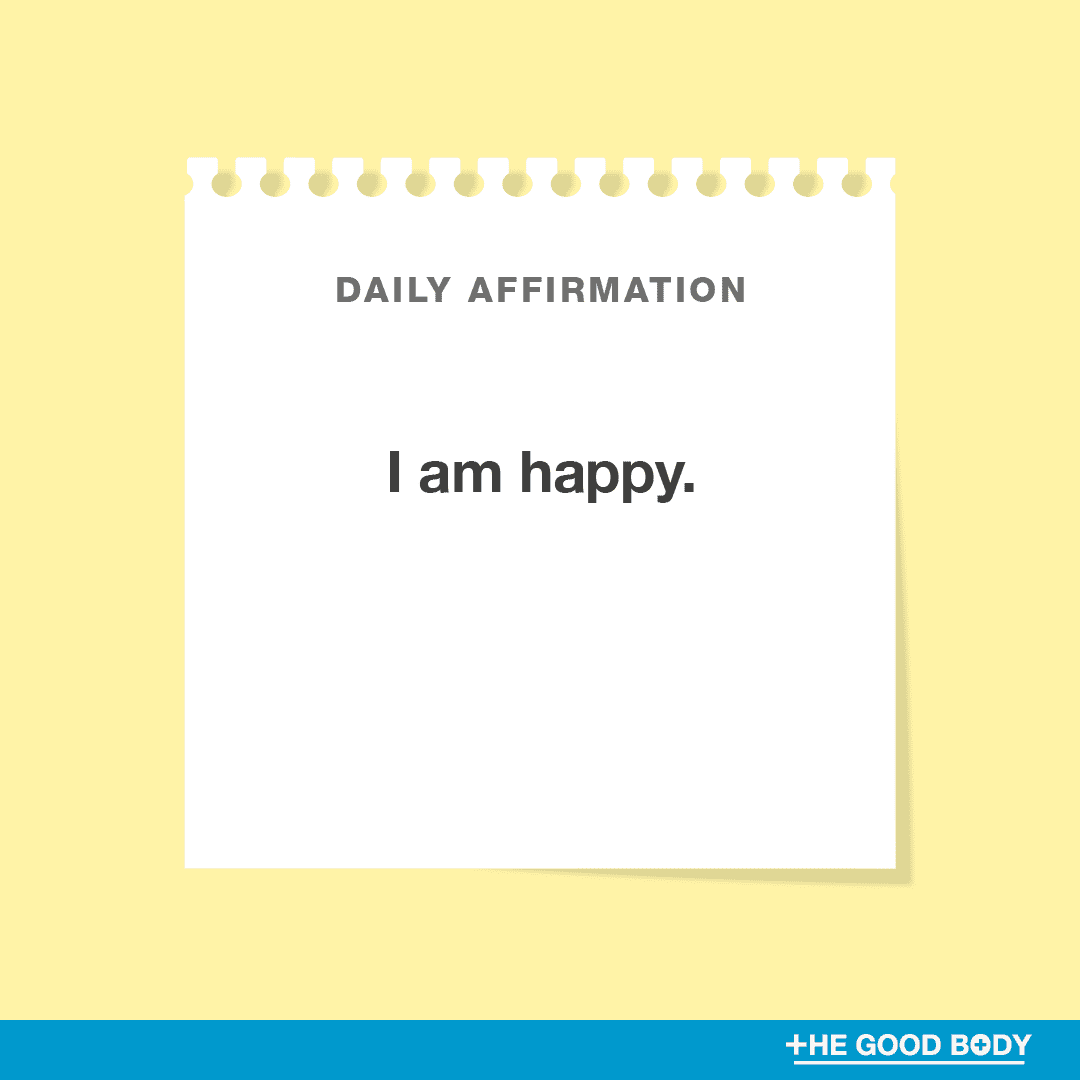 3. I am happy.
Statistics show that depression and anxiety is growing year on year among children aged between 3 and 17.
There are affirmations specifically for anxiety that can help.
Also, yoga might seem an unconventional treatment, but there is evidence to show it can help boost their mood and improve symptoms of both anxiety and depression.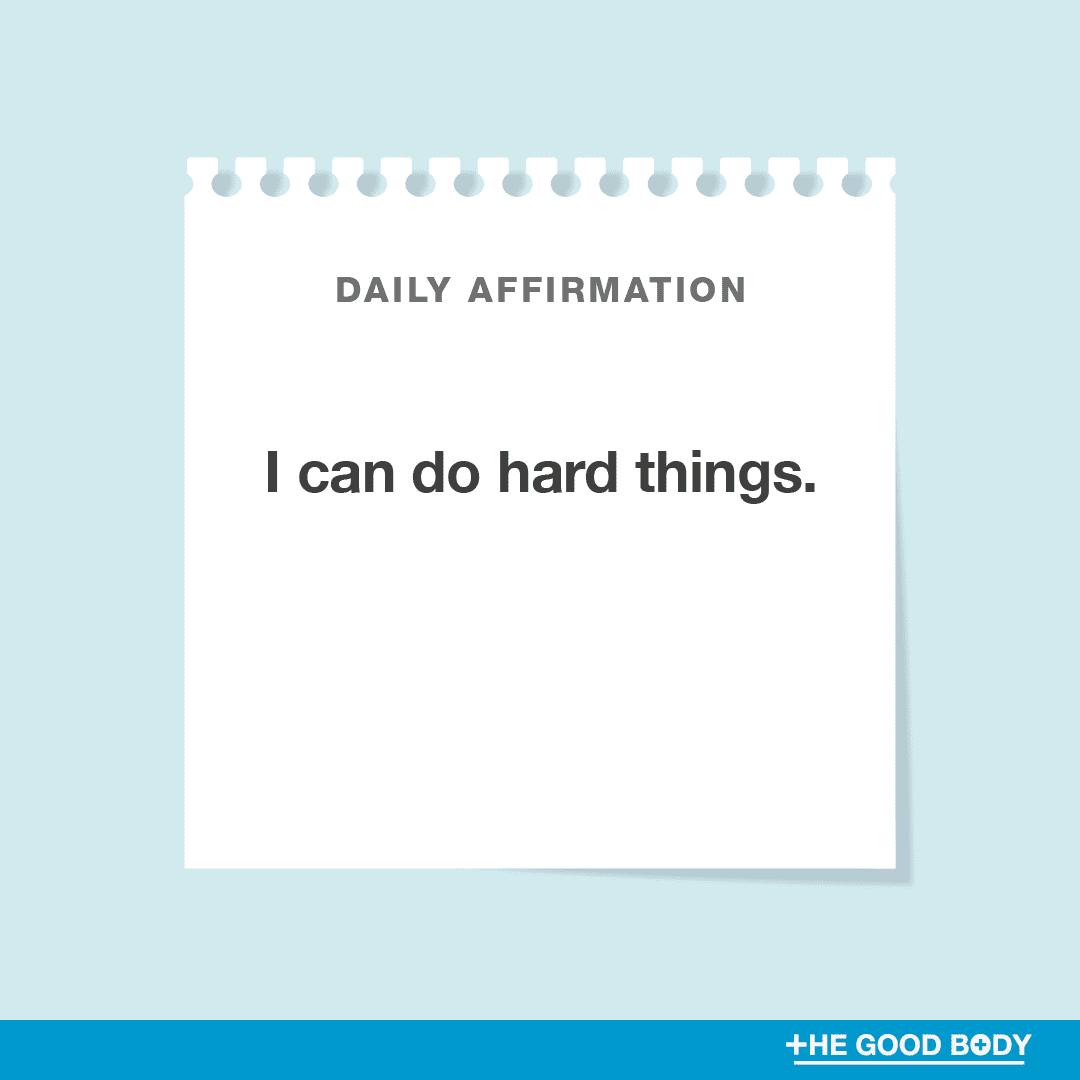 4. I can do hard things.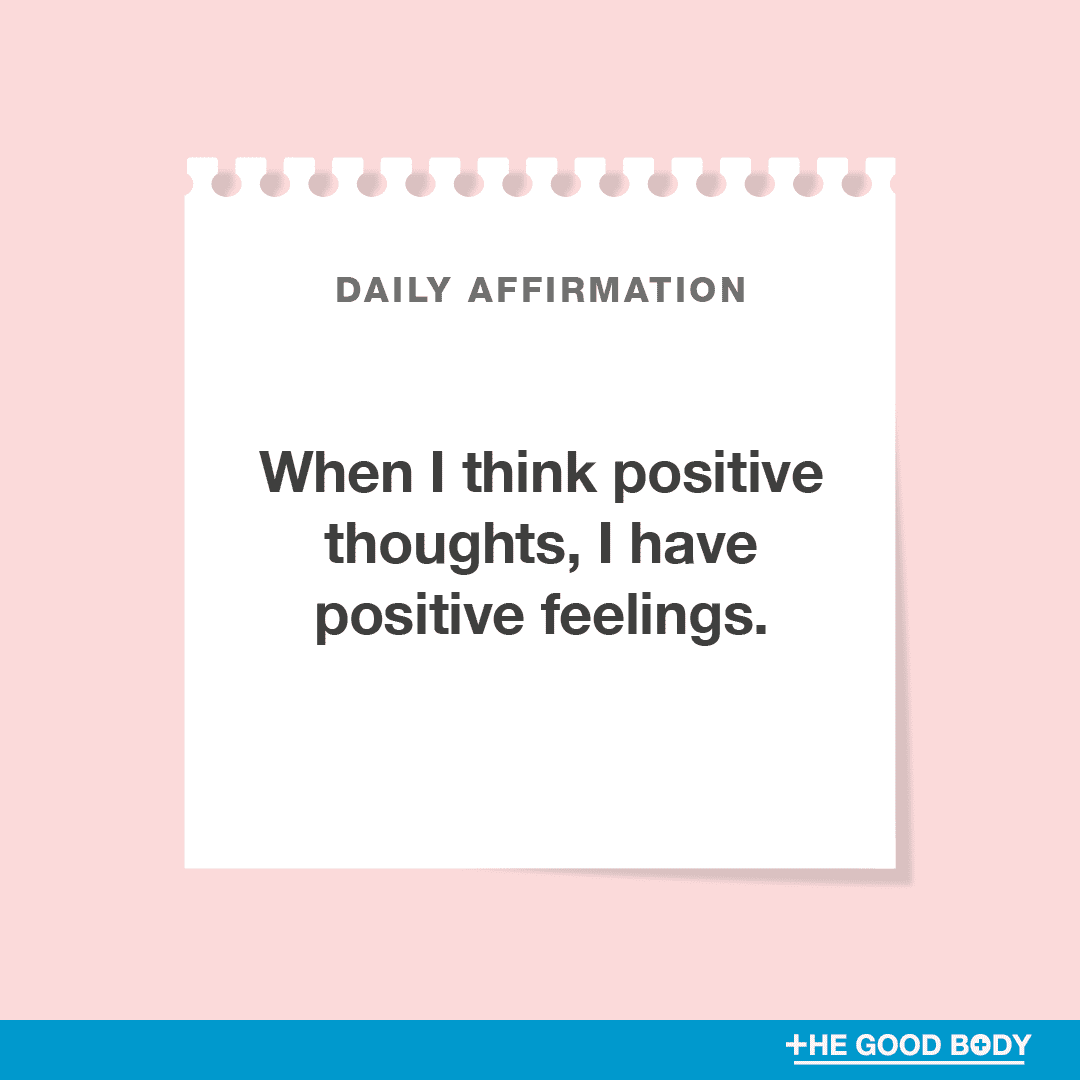 5. When I think positive thoughts, I have positive feelings.
You might think that children would struggle to understand the power of positive thinking.
However research has shown that children as young as five can understand the principle that a positive thought makes you feel better and a negative one makes you feel worse.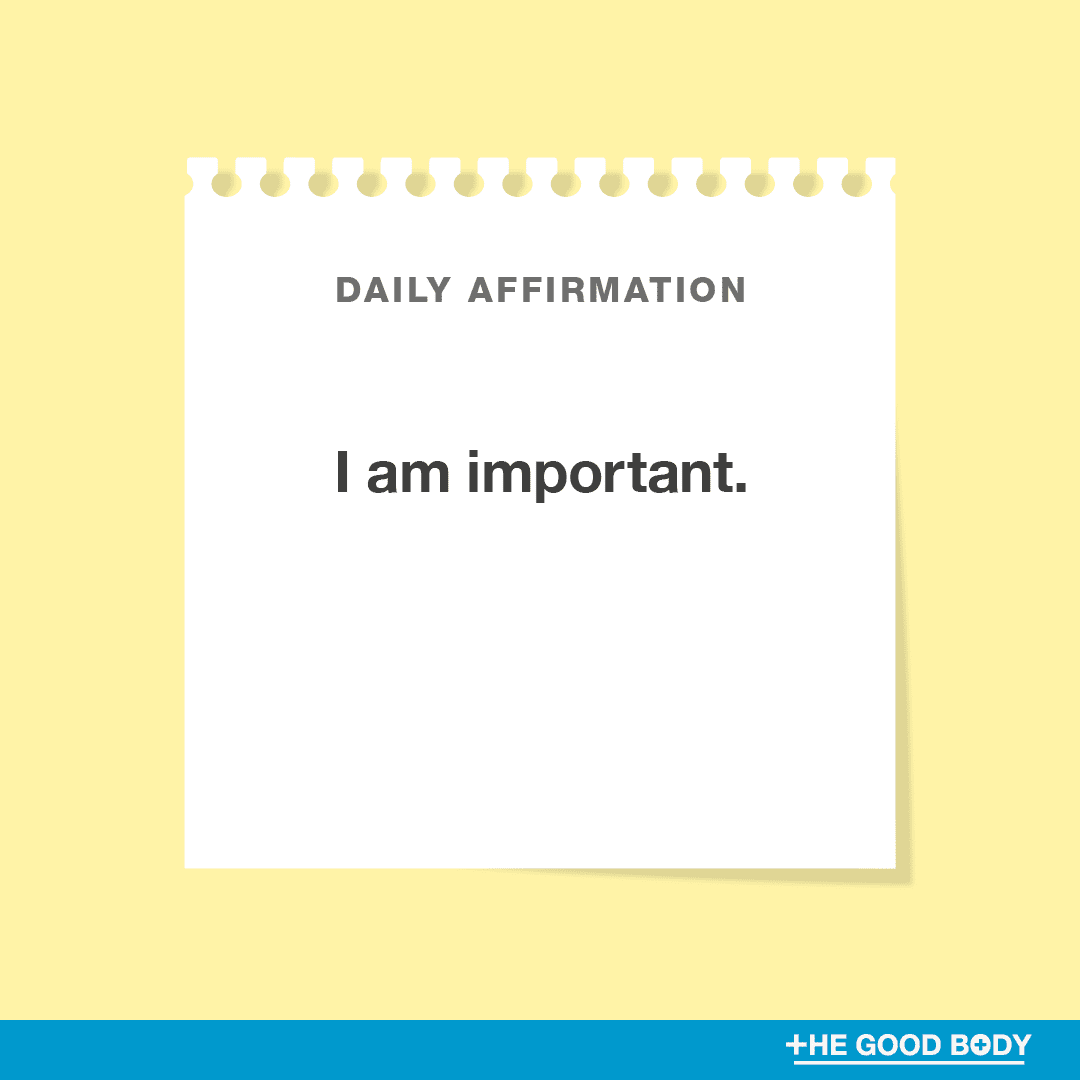 6. I am important.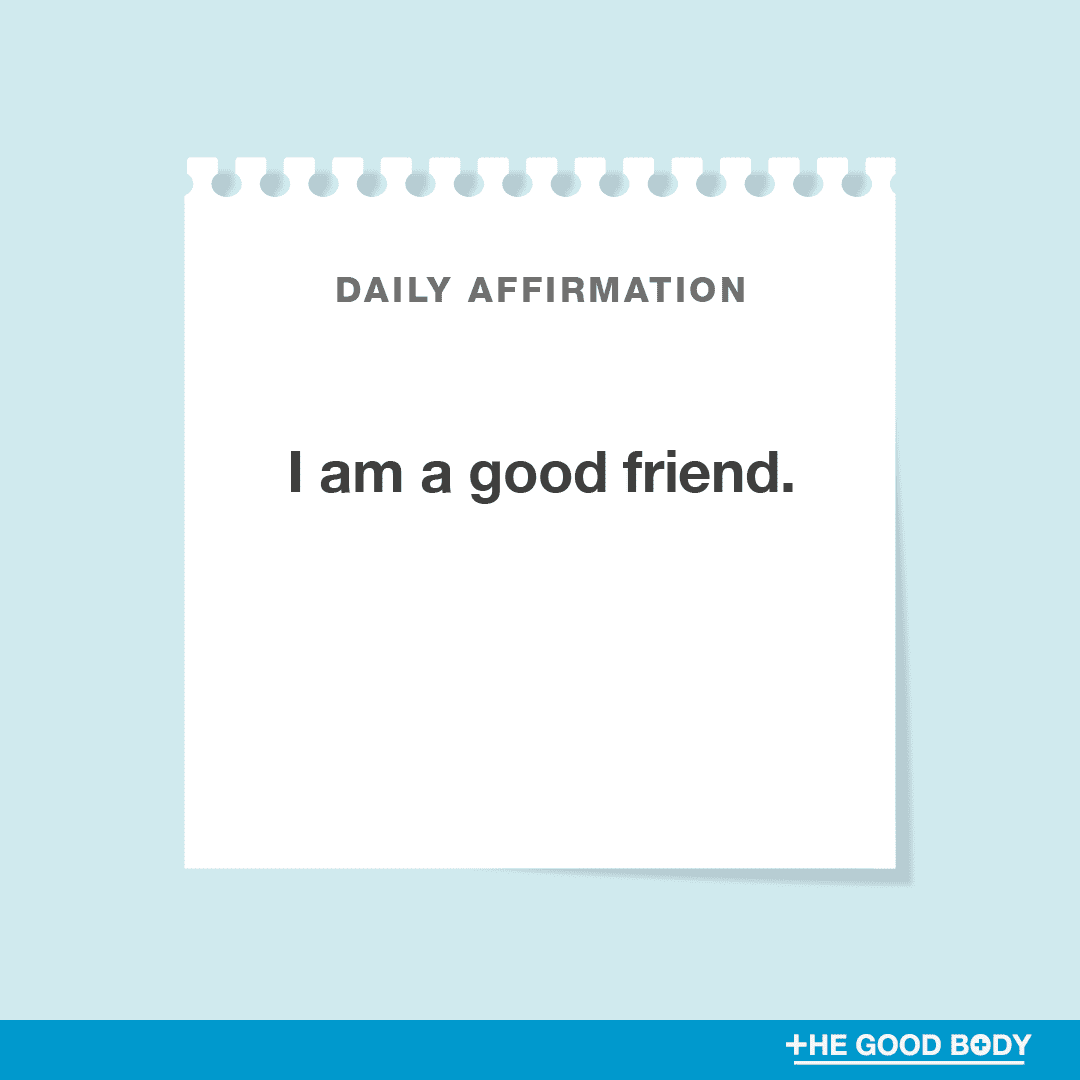 7. I am a good friend.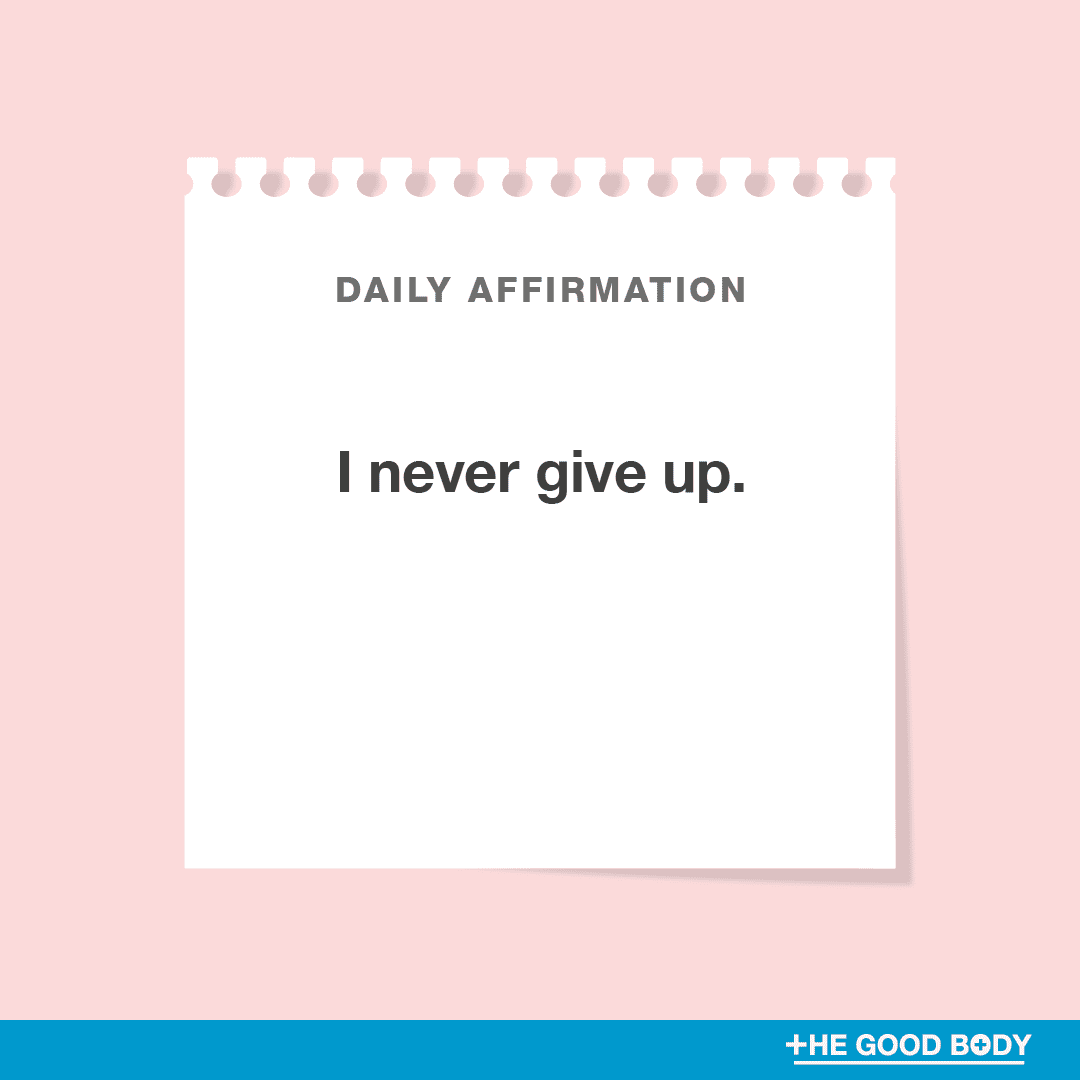 8. I never give up.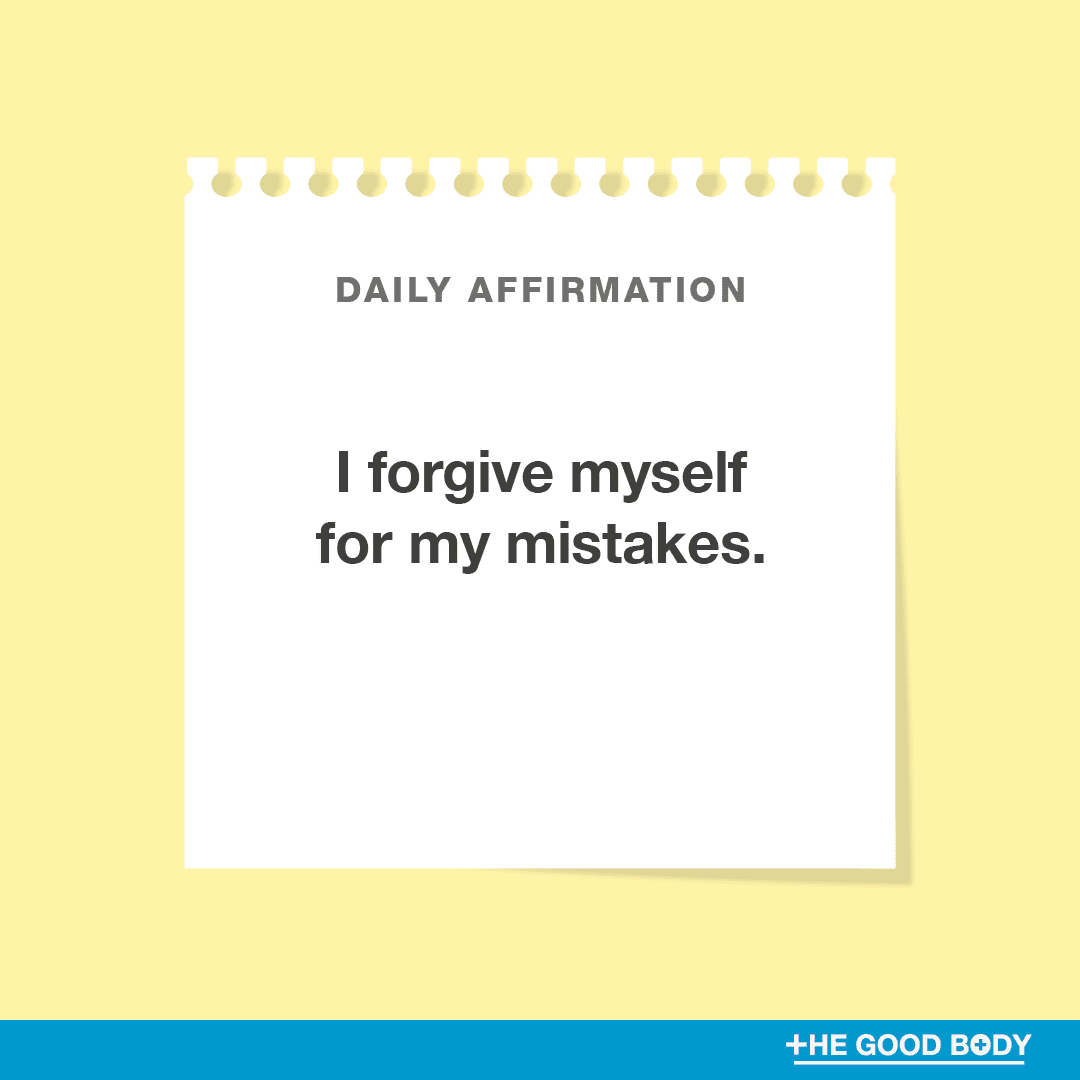 9. I forgive myself for my mistakes.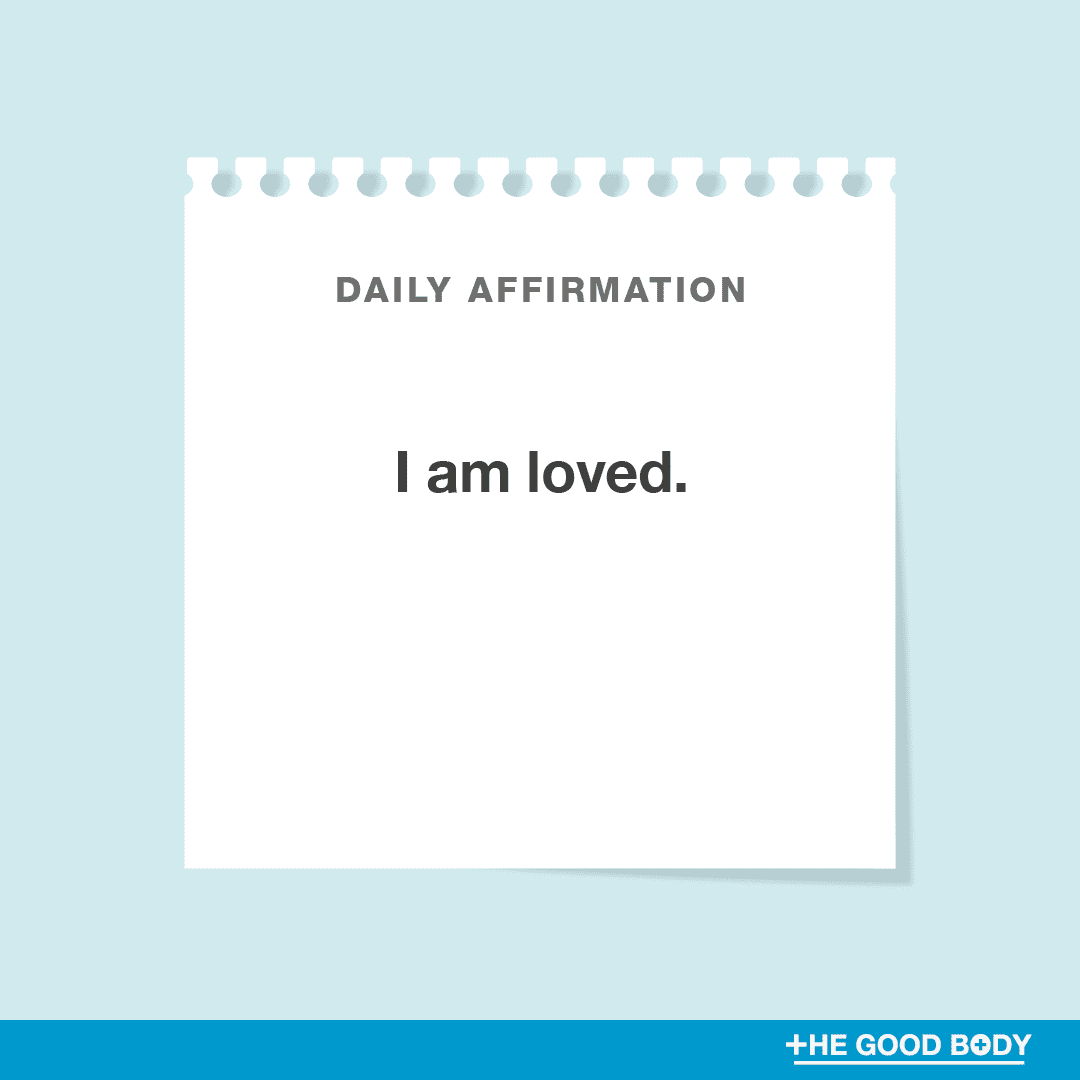 10. I am loved.