Reading aloud a positive affirmation has been shown to work wonders for your mental wellbeing.
But did you know reciting a daily mantra can also help you learn to love and appreciate yourself more?
Start your journey to a happier you, by choosing one of our affirmations for self-love.
Positive Affirmations for Self-Love
Change your mindset and shed the negative thoughts you have about yourself, by practicing a positive affirmation for self-love: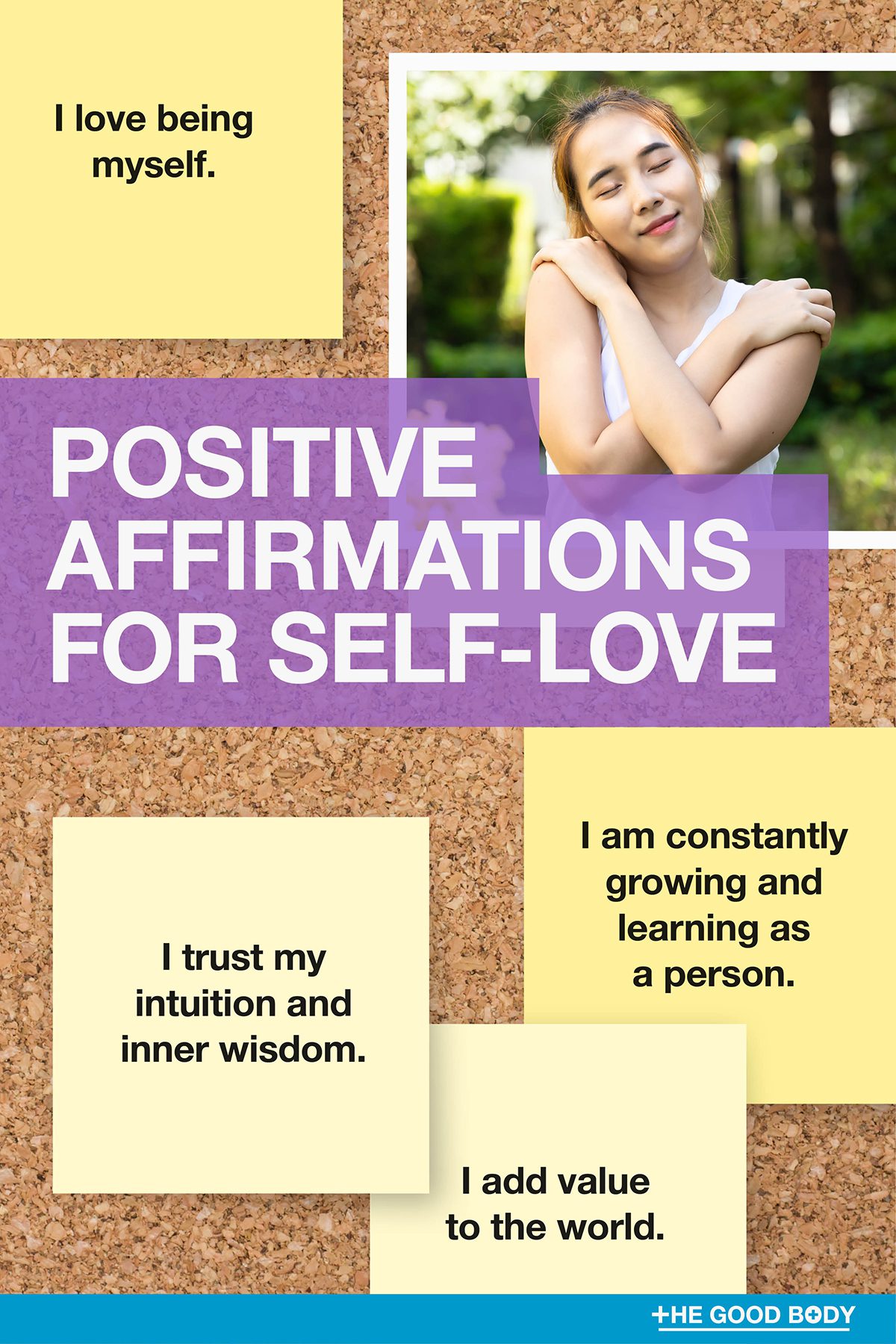 4.

I am loved and appreciated.
5.

I am worthy of love and kindness from others, but most importantly, from myself.
6.

I trust my intuition and inner wisdom.
7.

I deserve happiness and joy.
8.

I am constantly growing and learning as a person.
9.

I add value to the world.
10.

I choose to focus on my strengths and positive qualities.
Journaling can be one way to reflect on your inner dialogue, and start to change your thought patterns.
Like affirmations, it's easy to get started!
Just grab a notebook, choose a journal prompt for self-love and you're ready to begin.
Daily Self-Love Affirmations
Making affirmations part of your daily routine is a small change that can have a big impact.
Why not start with one of our daily affirmations for self-love: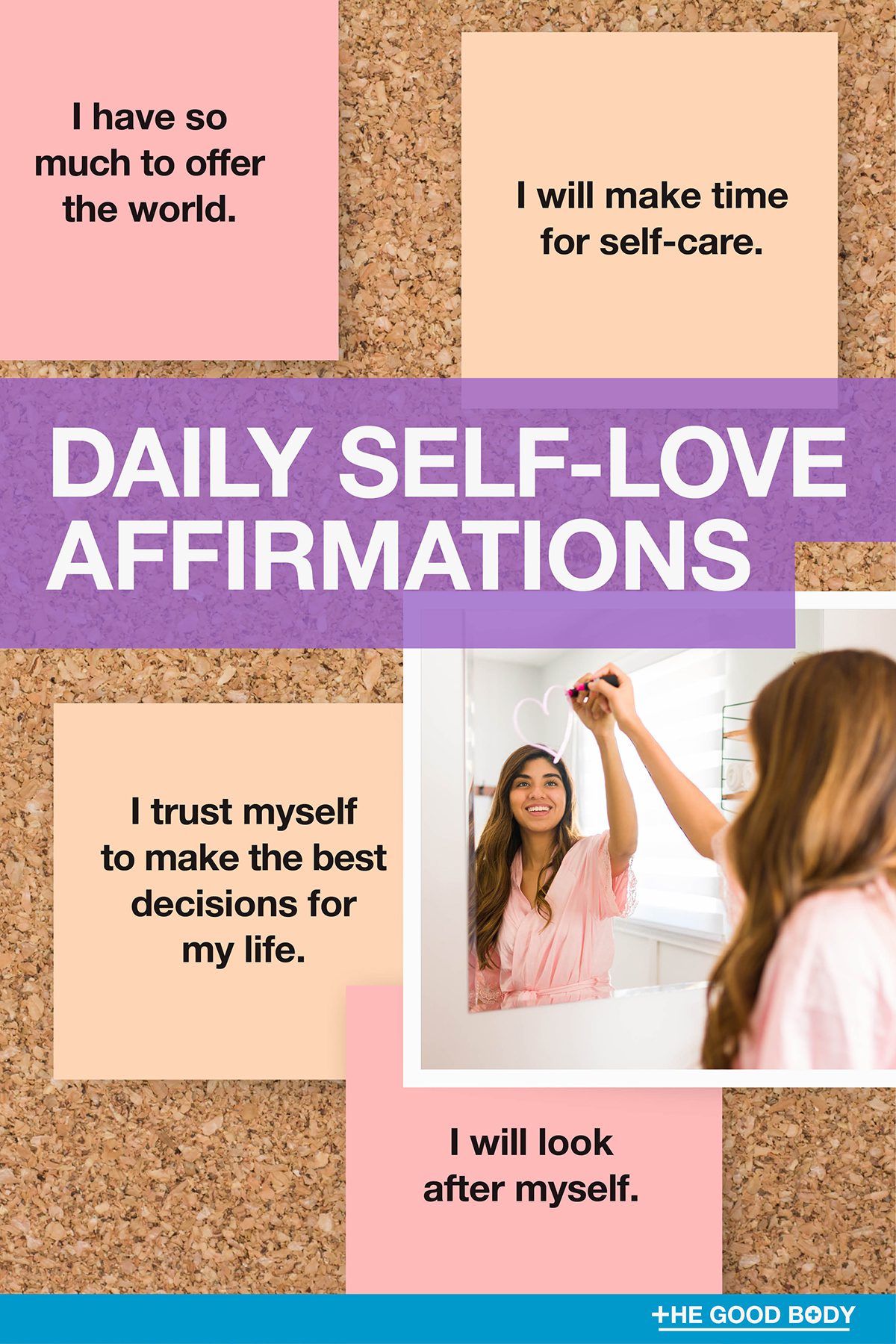 1.

I have so much to offer the world.
2.

I will achieve my goals.
3.

I am in control of my thoughts.
Feeling like your thoughts are controlling you can be a reality for many people living with anxiety.
National Institutes of Health research shows that nearly one in five people in the US now suffer from an anxiety disorder.
Adding an affirmation for anxiety to your routine could be one way to calm your mind when things feel hectic.
4.

I will look after myself.
6.

I will make time for self-care.
7.

I am open to new experiences.
8.

I am so much stronger than I realize.
9.

I will find moments of calm within my day.
10.

I trust myself to make the best decisions for my life.
"I am" Affirmations for Self-Love
"I am" affirmations for self-love can be empowering. You can do it and you will!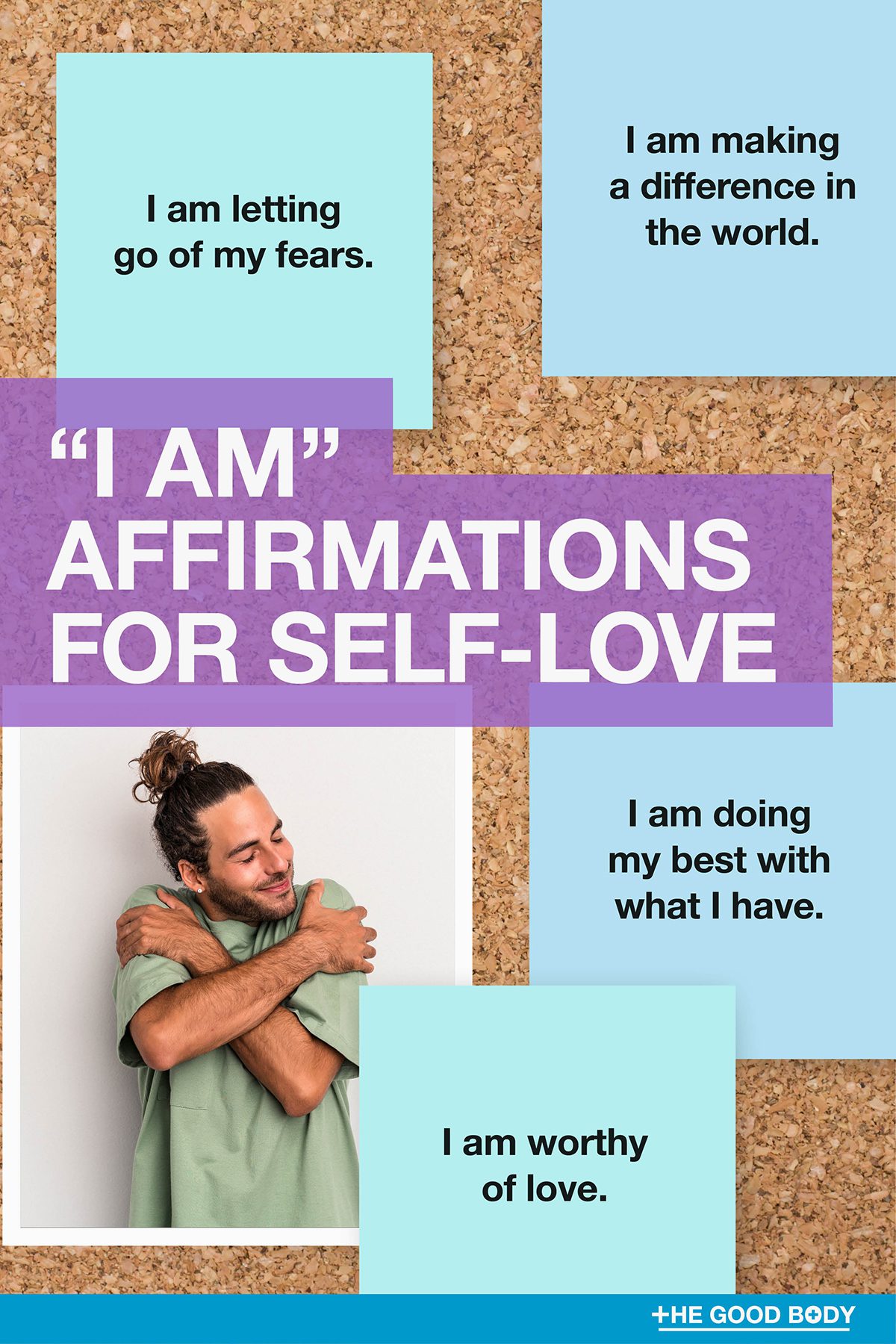 1.

I am reclaiming my power.
2.

I am doing my best with what I have.
It's normal to keep striving and wanting more from life. However being content in the moment and feeling grateful for all that you have can be important, too.
Money for example can be one relationship that can be complicated.
Repeating a money affirmation is a technique you can use to start rethinking your attitude and values when it comes to your finances.
4.

I am capable of doing hard things.
5.

I am strong and successful.
6.

I am making a difference in the world.
7.

I am letting go of my fears.
8.

I am exactly where I need to be right now.
9.

I am proud of who I am.
10.

I am in control of my life.
Powerful Self-Love Affirmations
When you announce a powerful affirmation you're telling yourself "I love you"!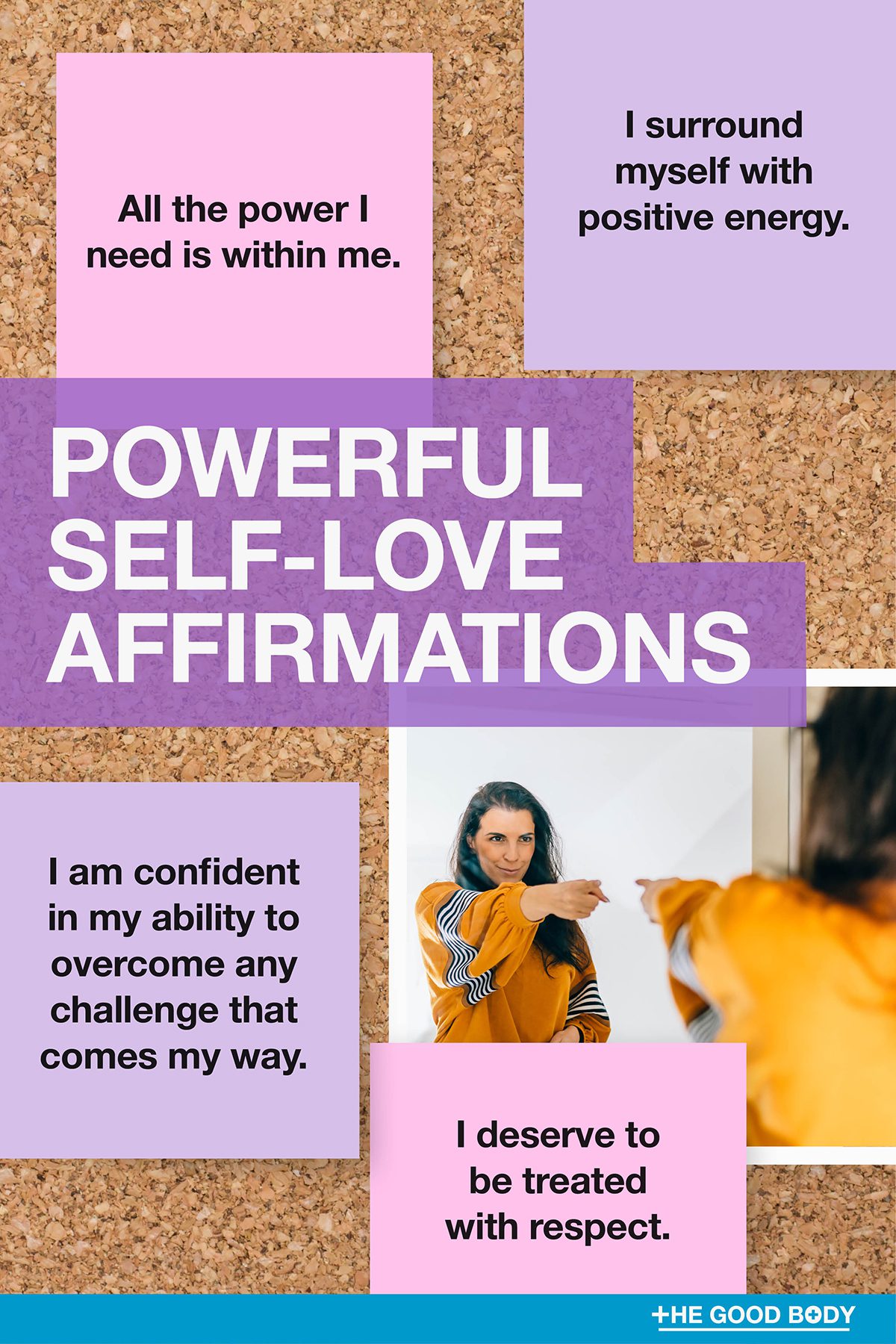 1.

I am confident in my ability to overcome any challenge that comes my way.
2.

I deserve to be treated with respect.
3.

I trust the journey of my life.
4.

I let go of what no longer serves me.
5.

I surround myself with positive energy.
6.

I am fearless in pursuing my dreams and passions.
7.

I am confident in my ability to set boundaries.
8.

I am in control of my emotions, and I choose to focus on the positive.
Finding ways to unwind is important within the busy and chaotic world in which we all live.
Practicing yoga, reading a book and reciting a stress-relieving mantra can all be ways to find little pockets of calm in the day.
9.

All the power I need is within me.
10.

I am constantly learning and evolving into the best version of myself.
Self-Love Affirmation Quotes
Quotes offer a different way to see life, and ourselves.
Read 10 self-love affirmation quotes from some of the most inspiring people: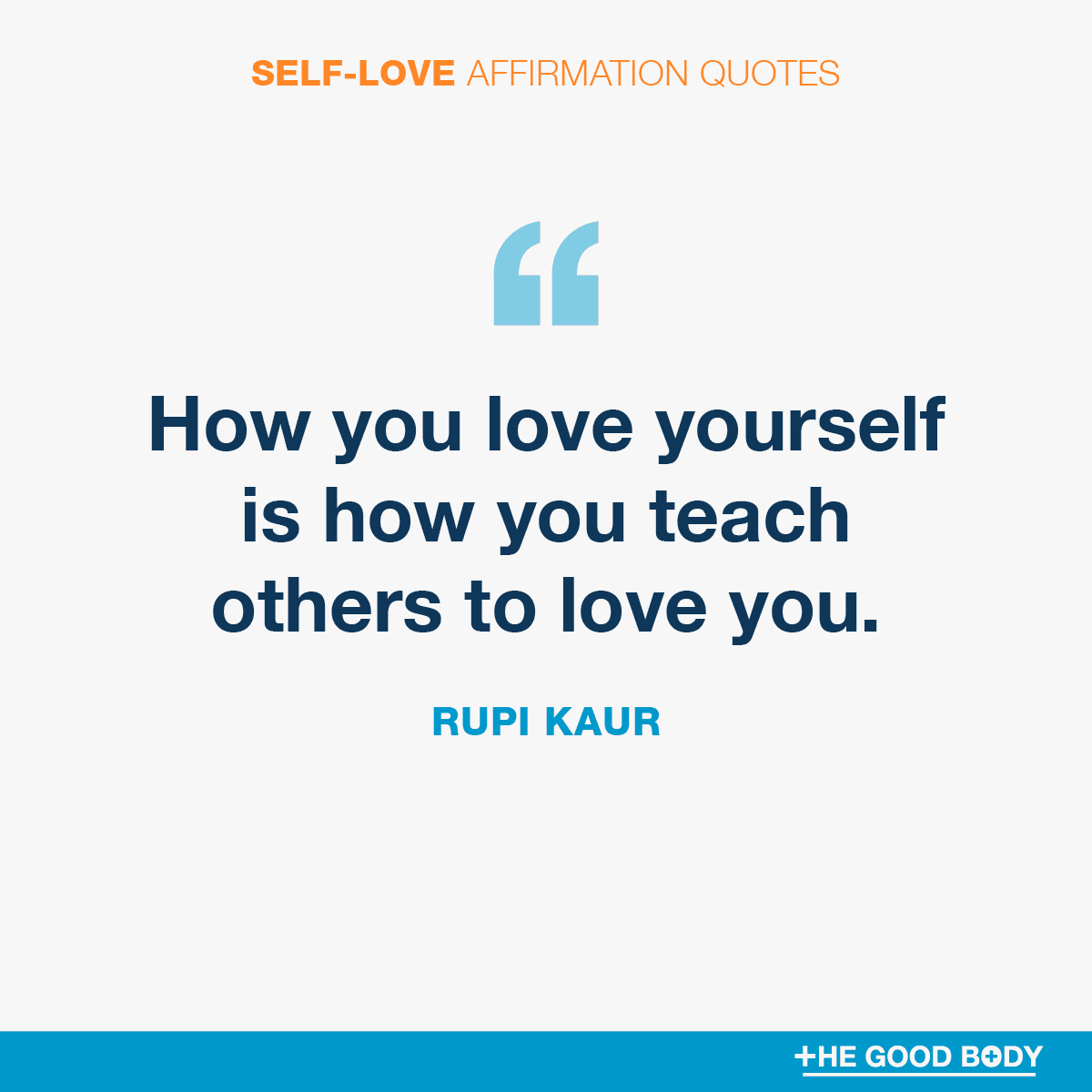 1. "How you love yourself is how you teach others to love you." Rupi Kaur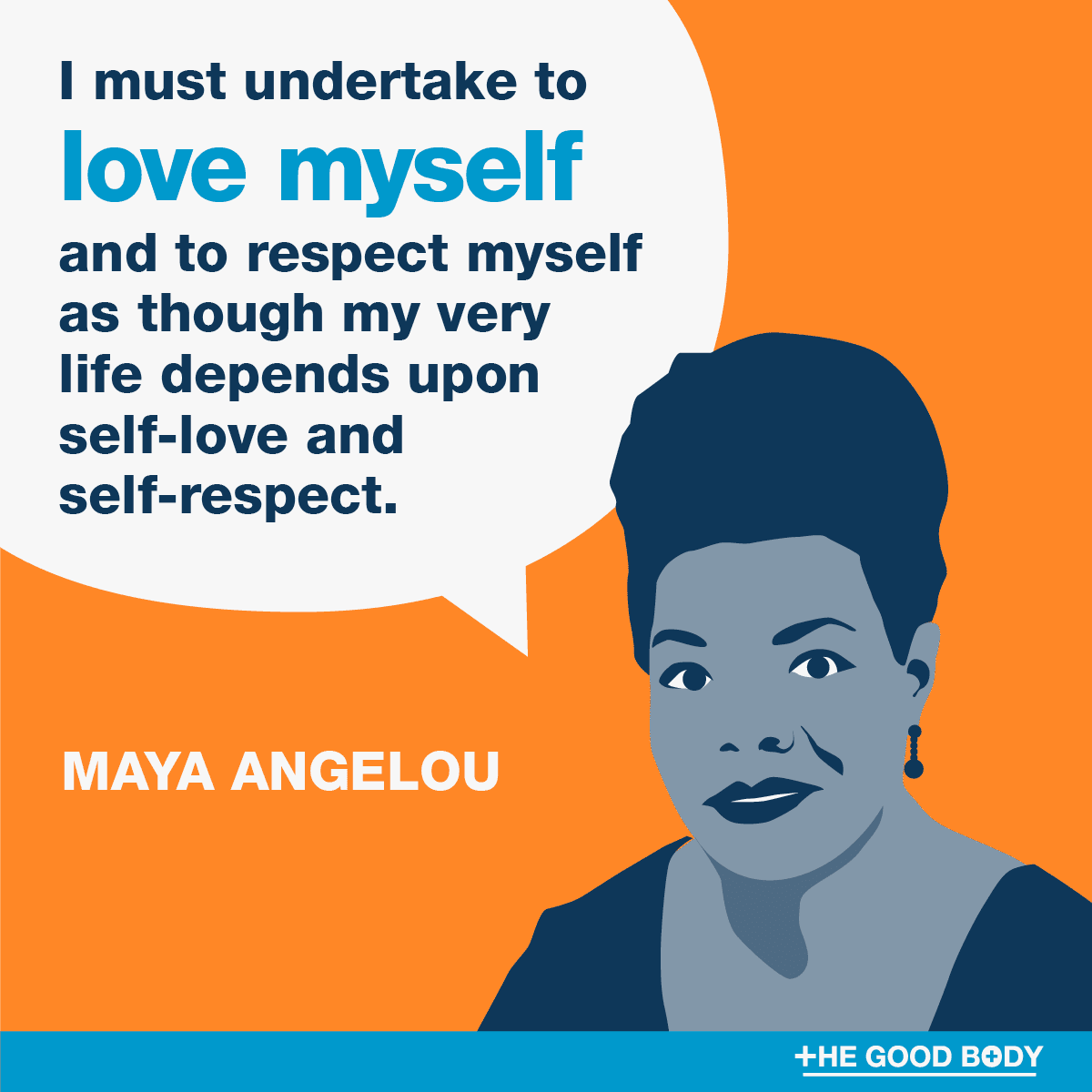 2. "I must undertake to love myself and to respect myself as though my very life depends upon self-love and self-respect." Maya Angelou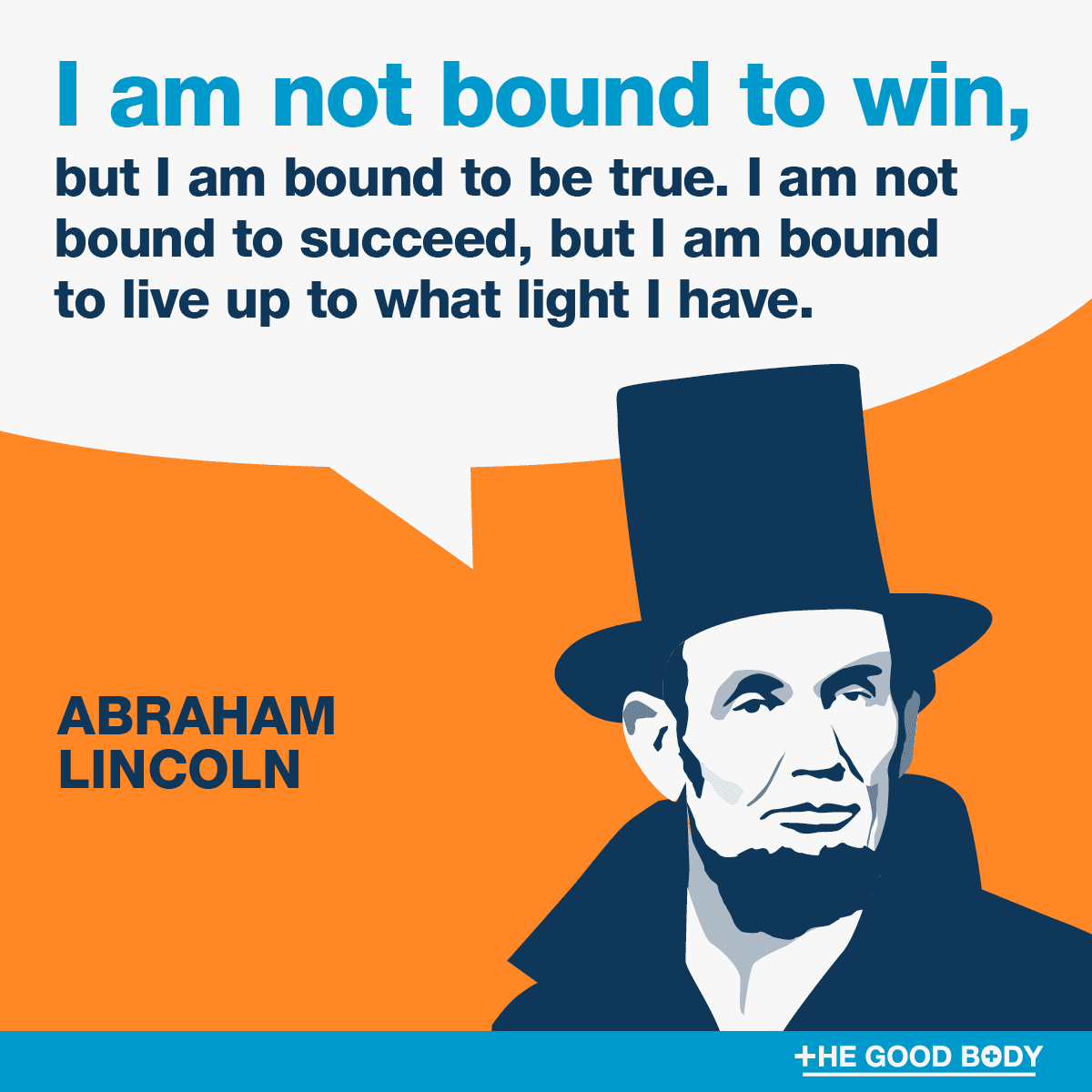 3. "I am not bound to win, but I am bound to be true. I am not bound to succeed, but I am bound to live up to what light I have." Abraham Lincoln
4. "I am my own experiment. I am my own work of art." Madonna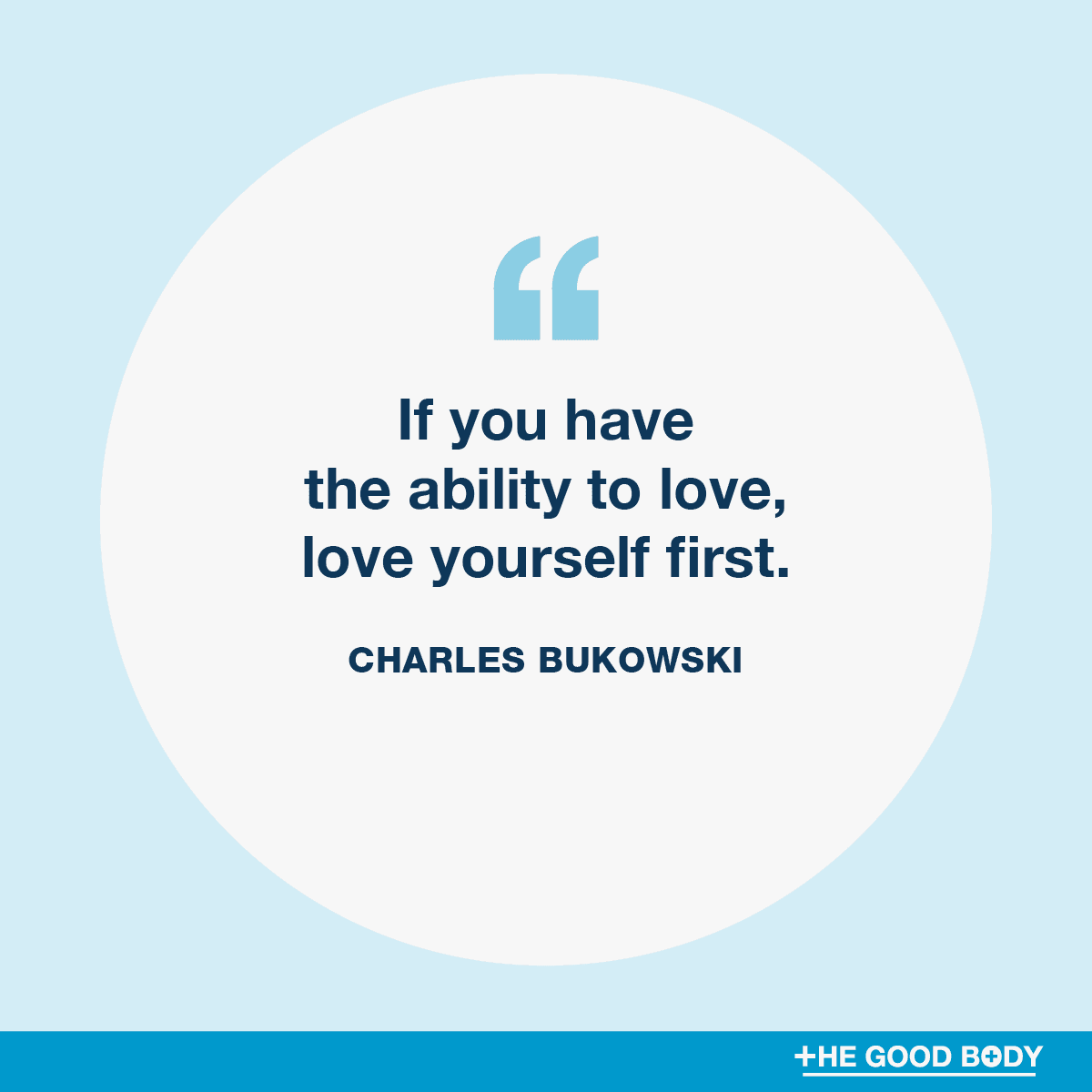 5. "If you have the ability to love, love yourself first." Charles Bukowski
6. "Talk to yourself like someone you love." Brené Brown
7. "Self-love is not about being self-absorbed, it's about being self-aware." Anonymous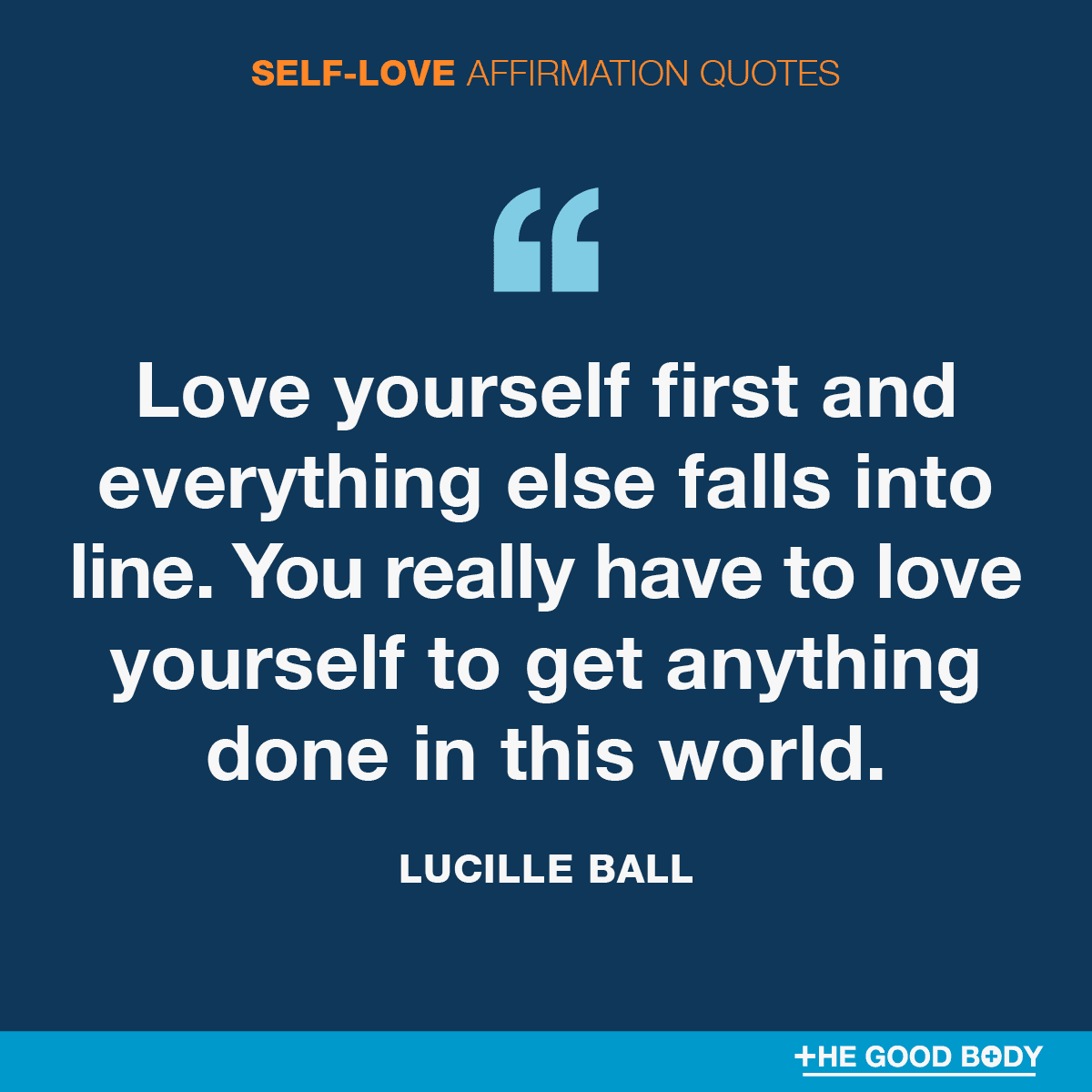 8. "Love yourself first and everything else falls into line. You really have to love yourself to get anything done in this world." Lucille Ball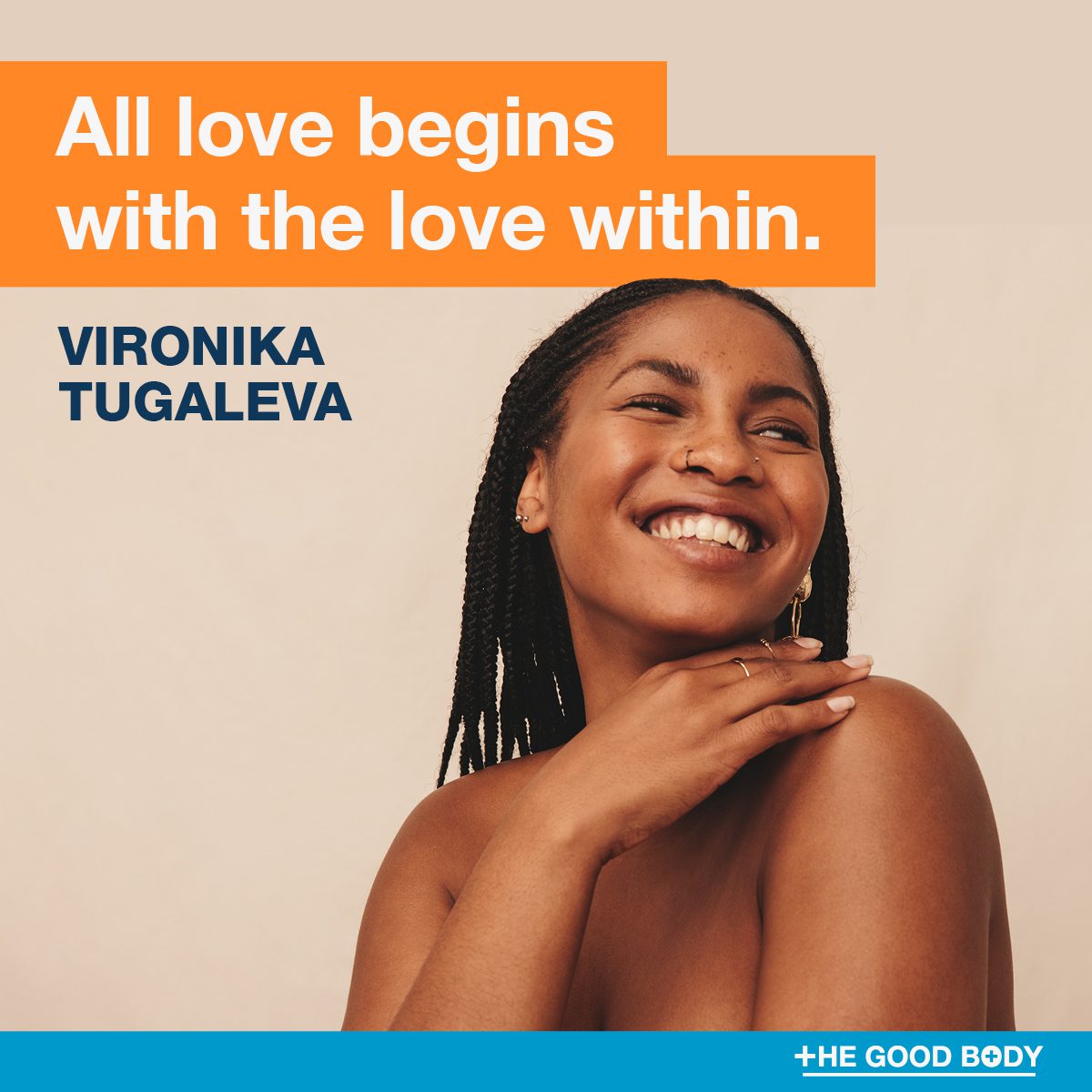 9. "All love begins with the love within." Vironika Tugaleva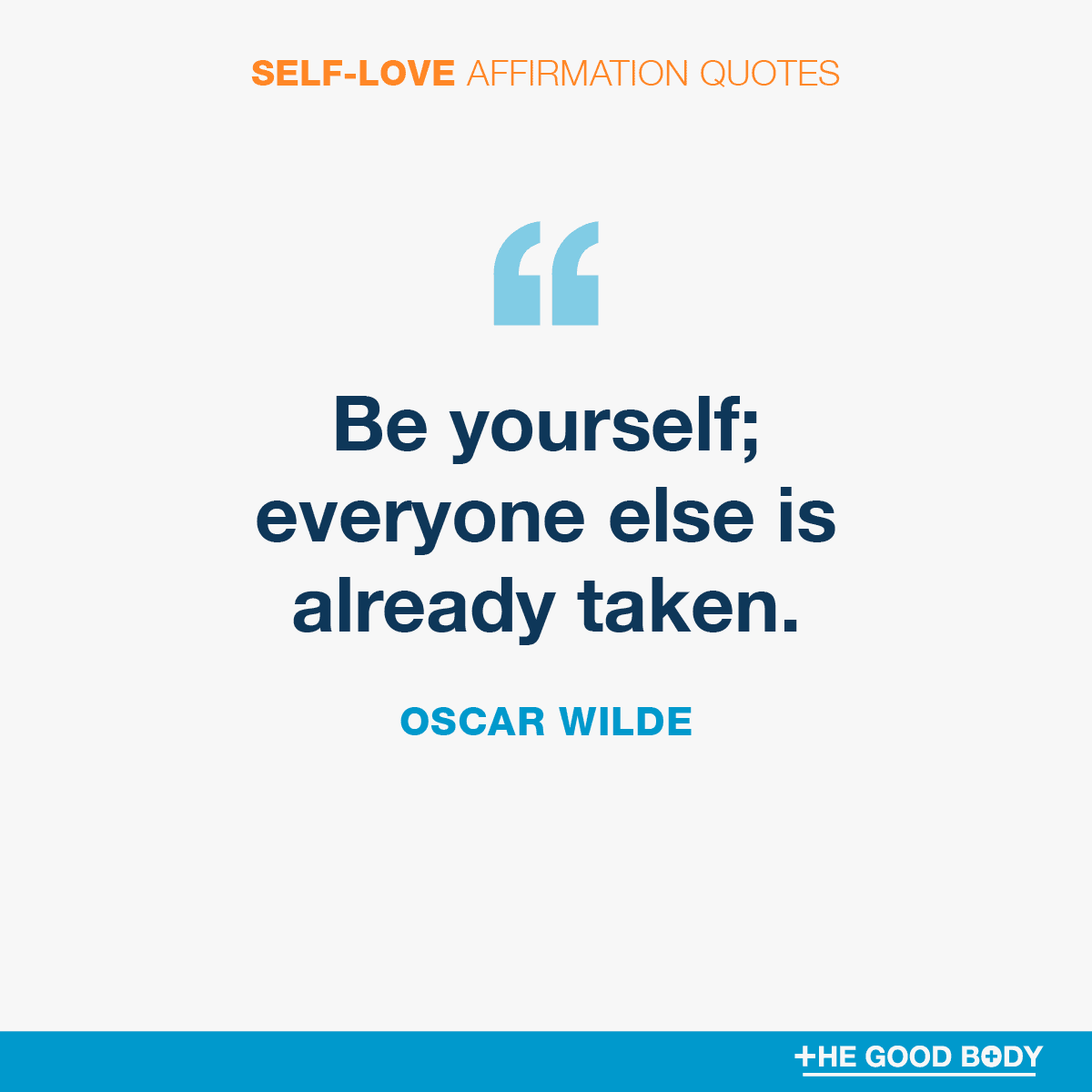 10. "Be yourself; everyone else is already taken." Oscar Wilde
Heal yourself from the inside out…
We've compiled a list of 20 mental health affirmations that can help to uplift and strengthen your mental wellbeing.