You kicked the week off with a Monday affirmation and somehow it's already Friday!
However you still need to get through the day before the weekend officially begins.
Make today count with our uplifting affirmations for a Friday: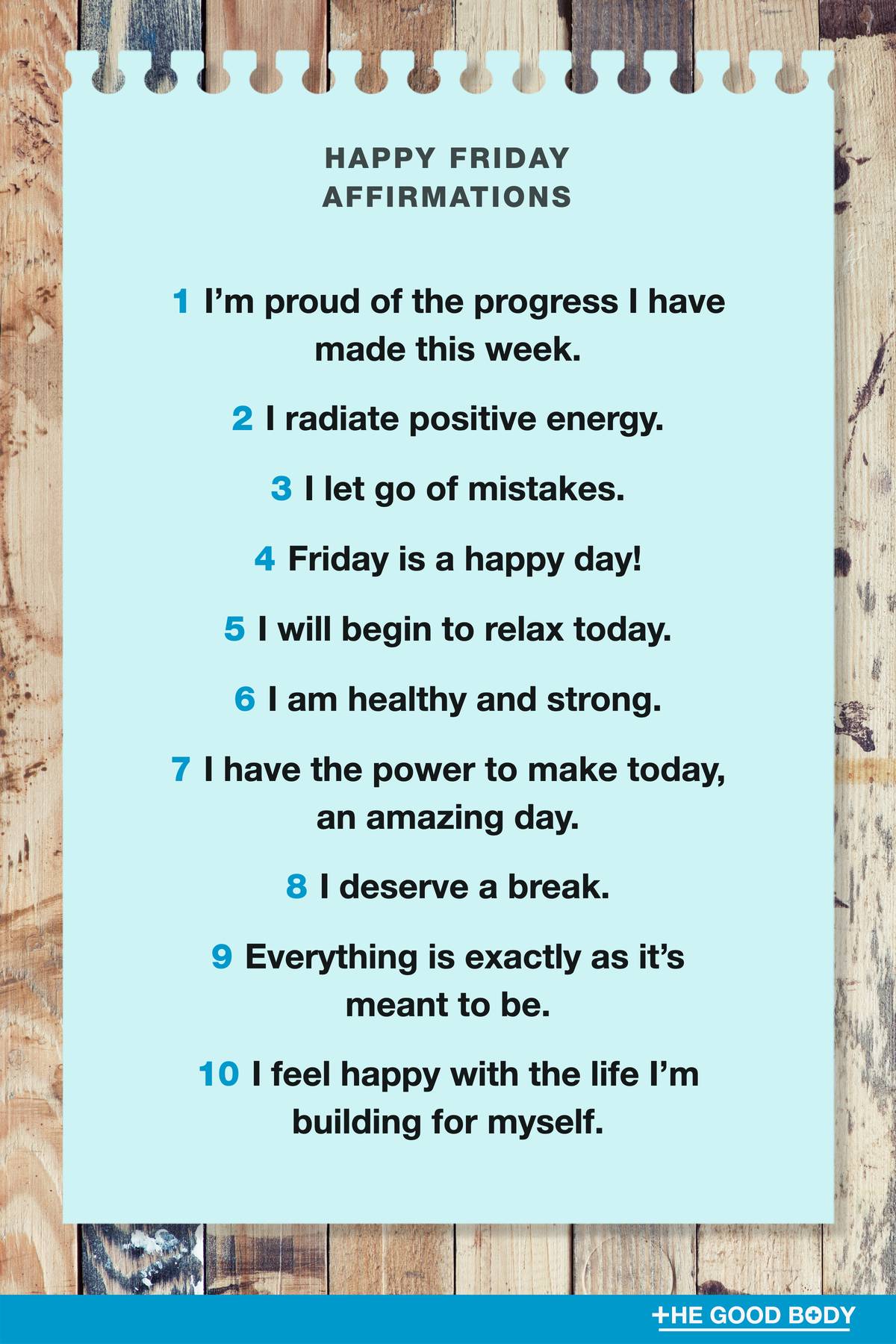 1.

I'm proud of the progress I have made this week.
2.

I radiate positive energy.
3.

I let go of mistakes.
4.

Friday is a happy day!
5.

I will begin to relax today.
6.

I have the power to make today, an amazing day.
7.

I am healthy and strong.

Give your wellbeing a boost by reciting an affirmation for health each day.

Telling yourself "my health is my priority" or "I know how to take care of my body", can encourage you to take steps to make it happen.
8.

I deserve a break.
9.

I feel calm.
10.

I choose to release my worries.
11.

Good things are coming my way.
12.

I am enough.

There is strong evidence to show that learning to love yourself can have wider reaching effects than just higher self-esteem.[1]

It can make you more resilient in the face of adversity and help you better cope with failure.

Start appreciating yourself by declaring a self-love affirmation while looking in the mirror.
13.

I am making progress.
14.

I make time for self-care.
15.

I am loved and supported by those around me.
16.

I focus on the present.
17.

I protect my own peace.
18.

I will be my true self today.
19.

Everything is exactly as it's meant to be.
20.

I feel happy with the life I'm building for myself.
Friday Morning Affirmations
Wake up with a joyful morning affirmation in mind, and you'll sail through Friday.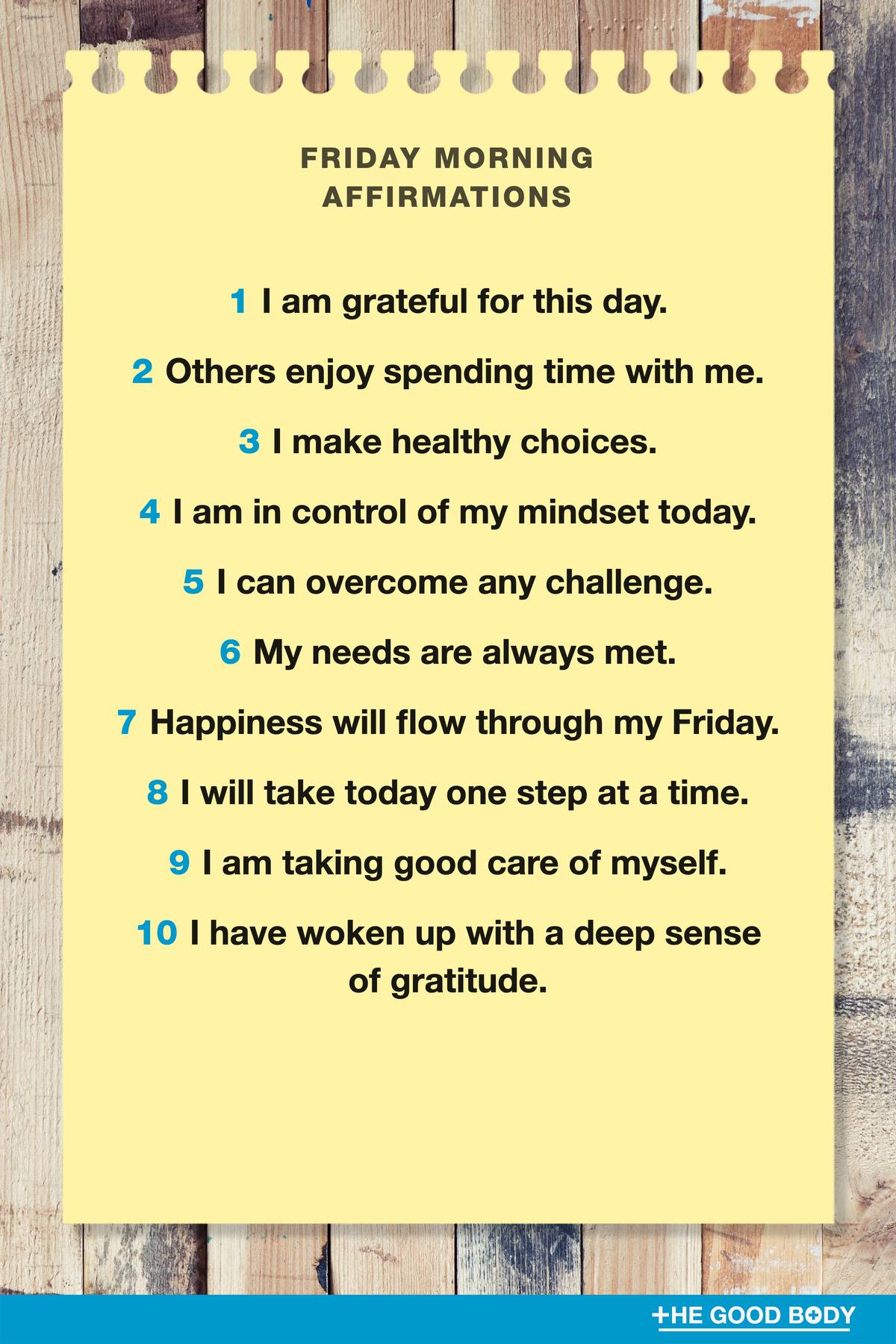 1.

I am grateful for this day.
2.

Others enjoy spending time with me.
3.

I make healthy choices.
4.

I am in control of my mindset today.

Finding enthusiasm for the end of the week is easier with a motivational affirmation.

All the energy you need is within you, and an affirming statement acts as a great reminder.
5.

I can overcome any challenge.
6.

My needs are always met.
7.

Happiness will flow through my Friday.
8.

I will take today one step at a time.
9.

I am taking good care of myself.
10.

I have woken up with a deep sense of gratitude.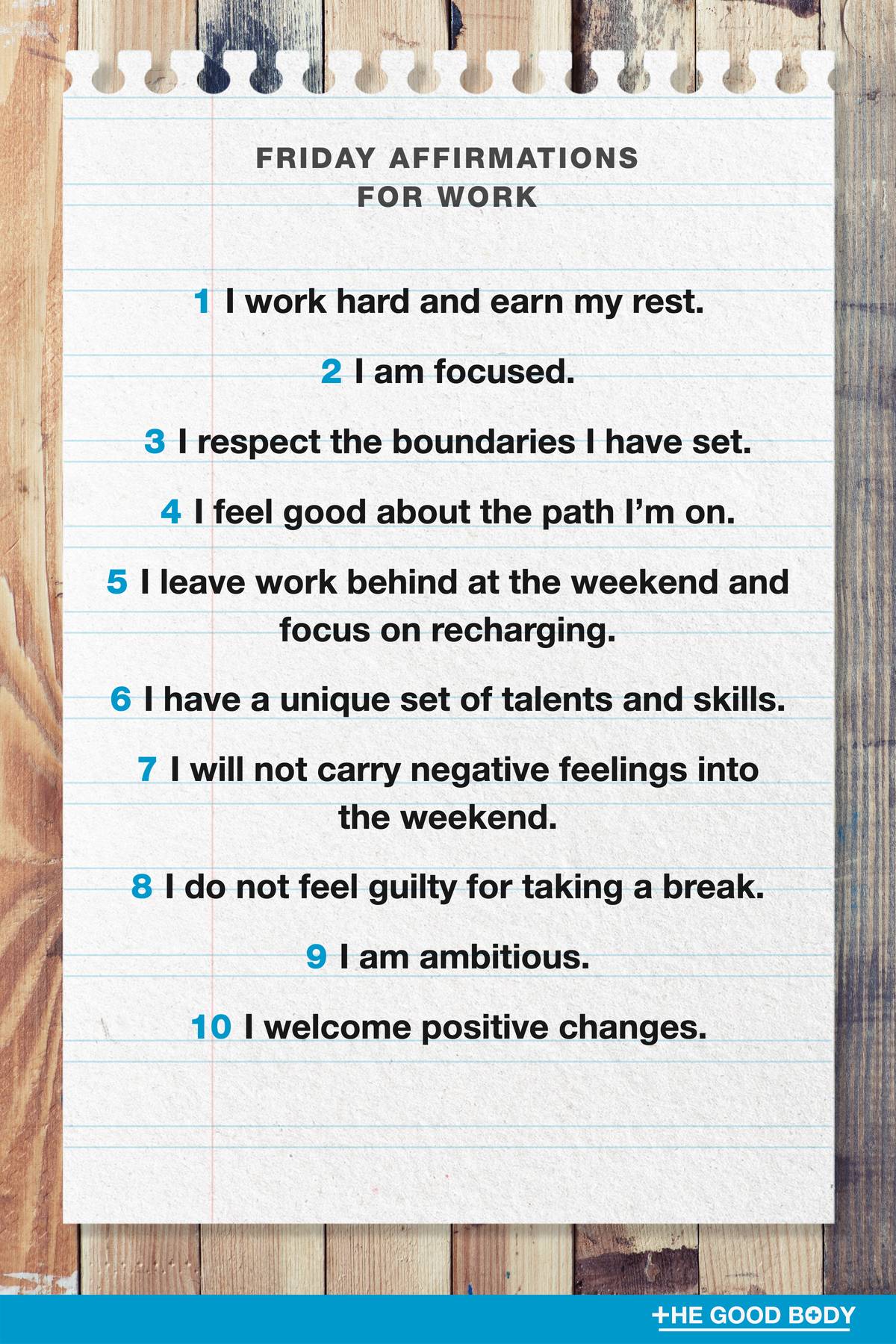 1.

I work hard and earn my rest.
2.

I am focused.
3.

I respect the boundaries I have set.
4.

I feel good about the path I'm on.

Focusing on your own personal growth with a powerful affirmation is just one technique you have in your toolkit.

Writing in a daily journal, creating a self-care plan and expressing your creativity can also help.
5.

I leave work behind at the weekend and focus on recharging.
6.

I have a unique set of talents and skills.
7.

I will not carry negative feelings into the weekend.
8.

I do not feel guilty for taking a break.
9.

I am ambitious.
10.

I welcome positive changes.
Friday Affirmation Quotes
Reflecting on the insightful words of others can offer a fresh look at your Friday.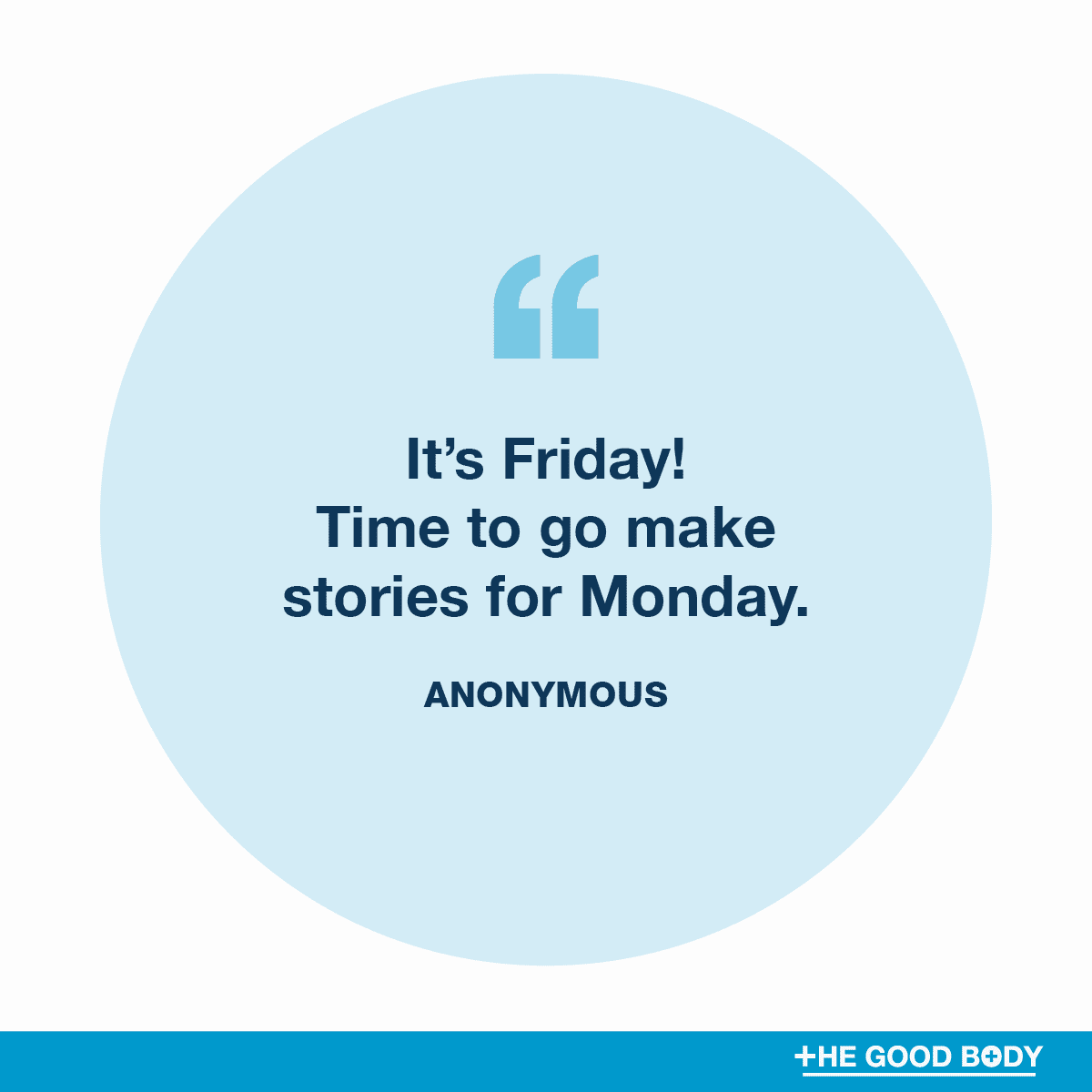 1. "It's Friday! Time to go make stories for Monday." Anonymous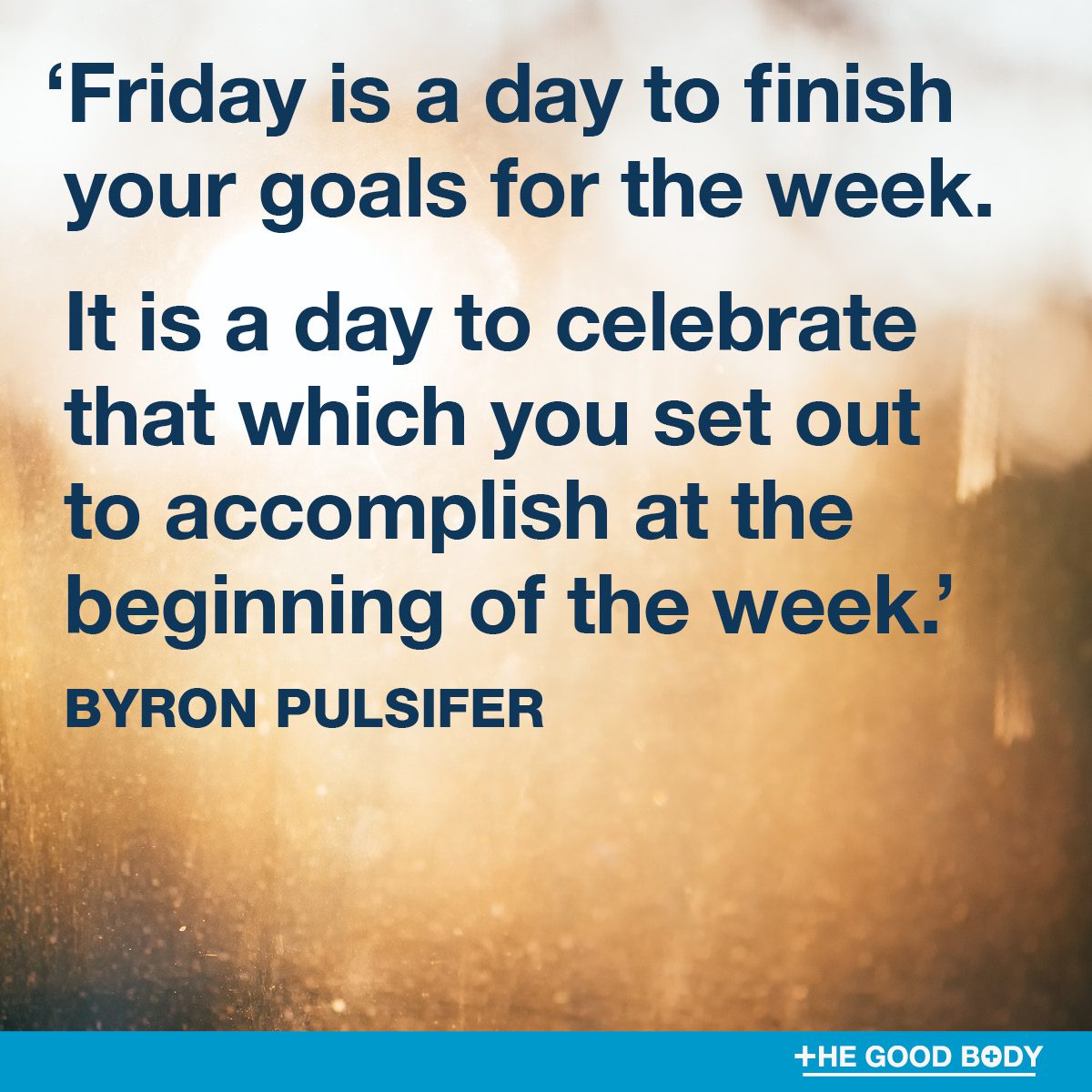 2. "Friday is a day to finish your goals for the week. It is a day to celebrate that which you set out to accomplish at the beginning of the week." Byron Pulsifer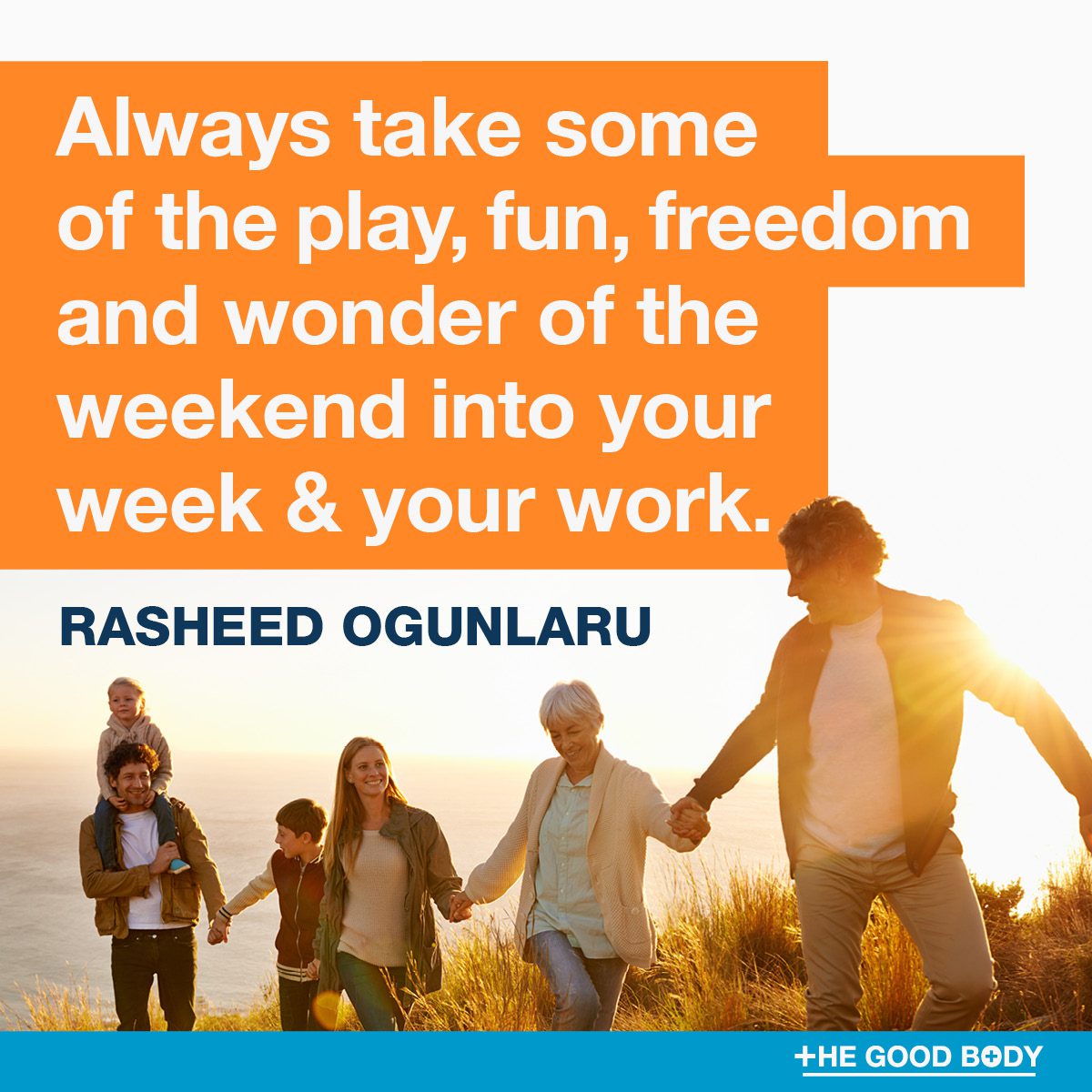 3. "Always take some of the play, fun, freedom and wonder of the weekend into your week & your work." Rasheed Ogunlaru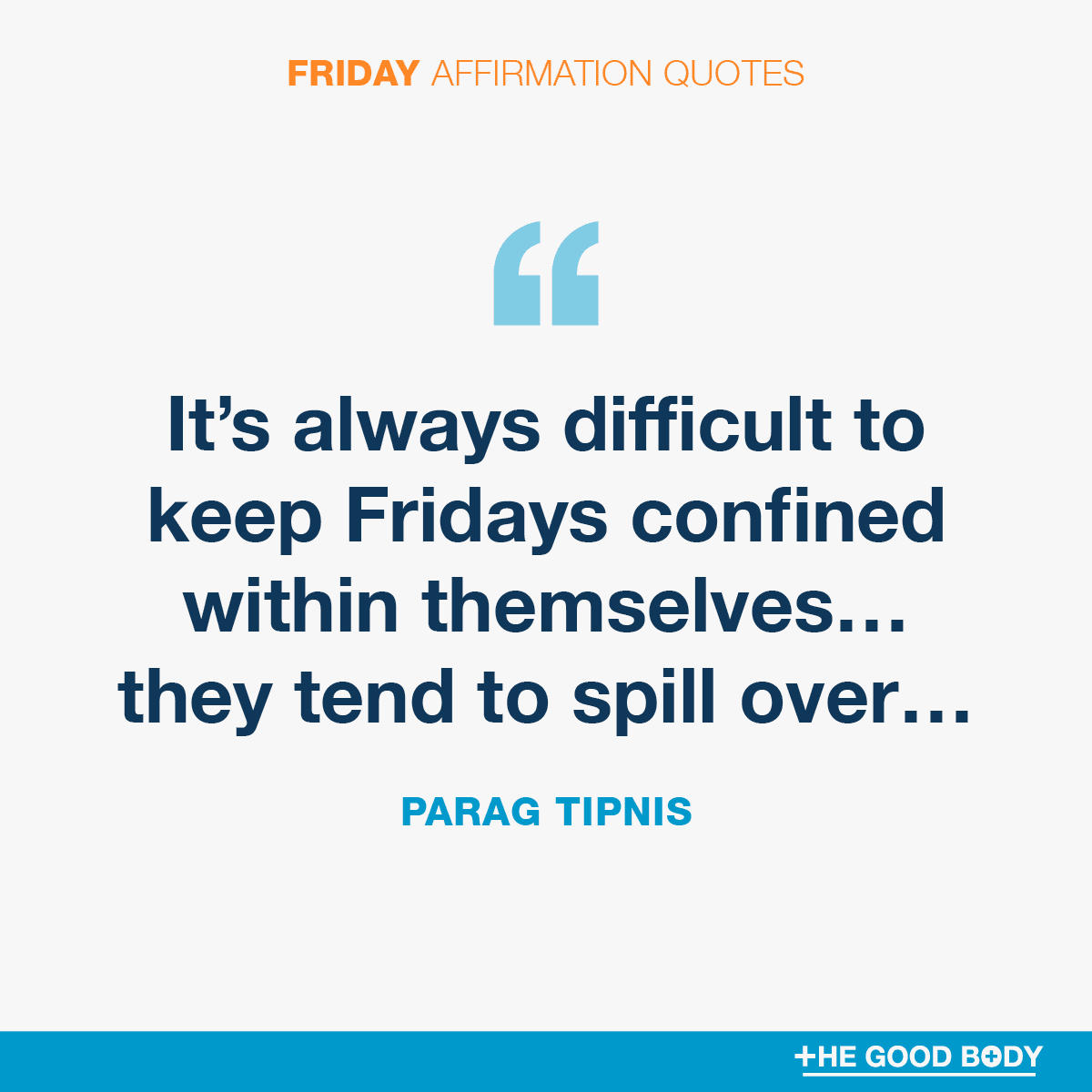 4. "It's always difficult to keep Fridays confined within themselves… they tend to spill over…confined within themselves… they tend to spill over…" Parag Tipnis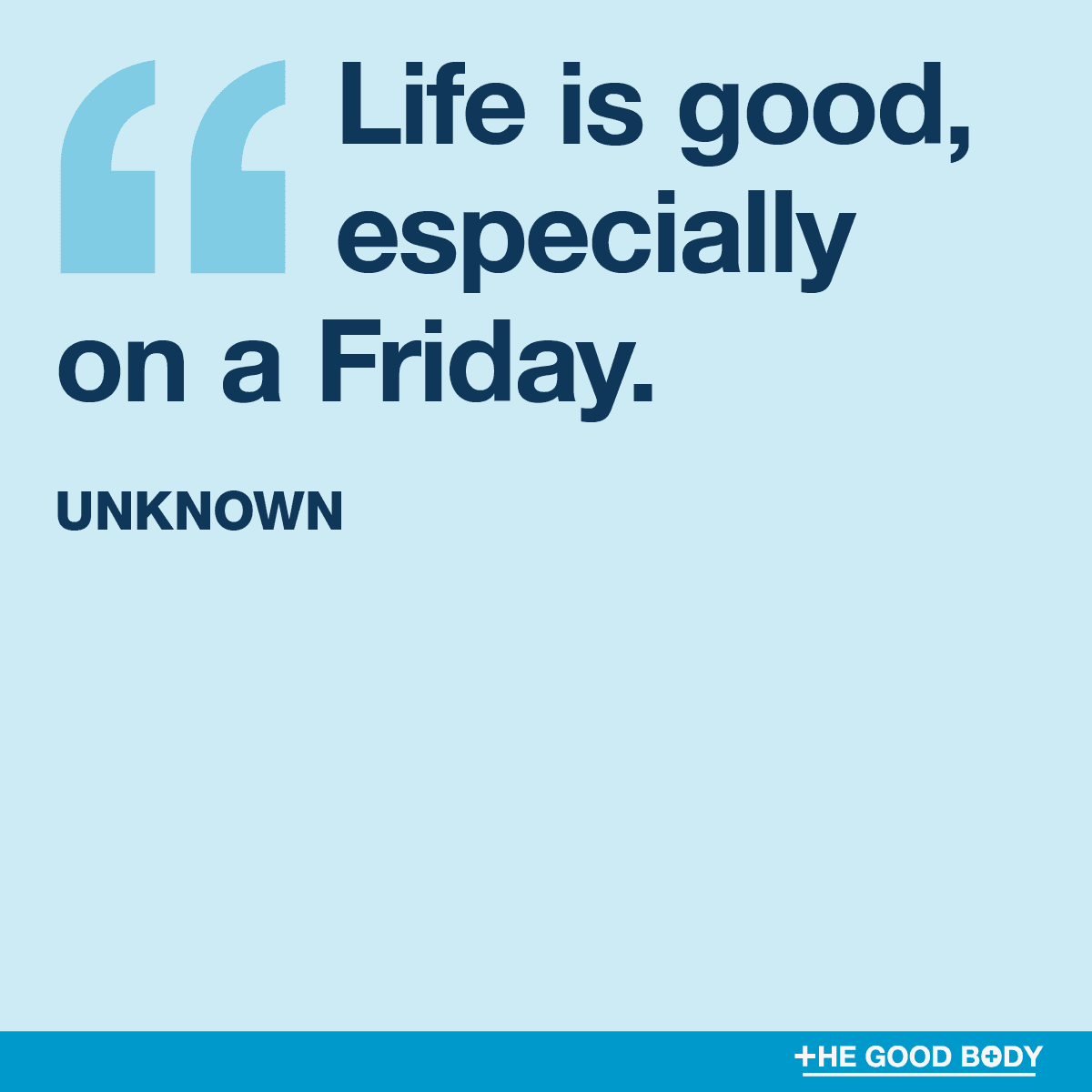 5. "Life is good, especially on a Friday." Unknown
The weekend is here…
Once Friday is over, your head will likely be filled with weekend plans.
Don't let the break just pass you by, read our Saturday affirmations to make the most of the day.