Positive Affirmations for Women
Eliminating negative self-talk can reduce stress in your life.
Below we've compiled a selection of short uplifting affirmations for women to inspire and uplift you: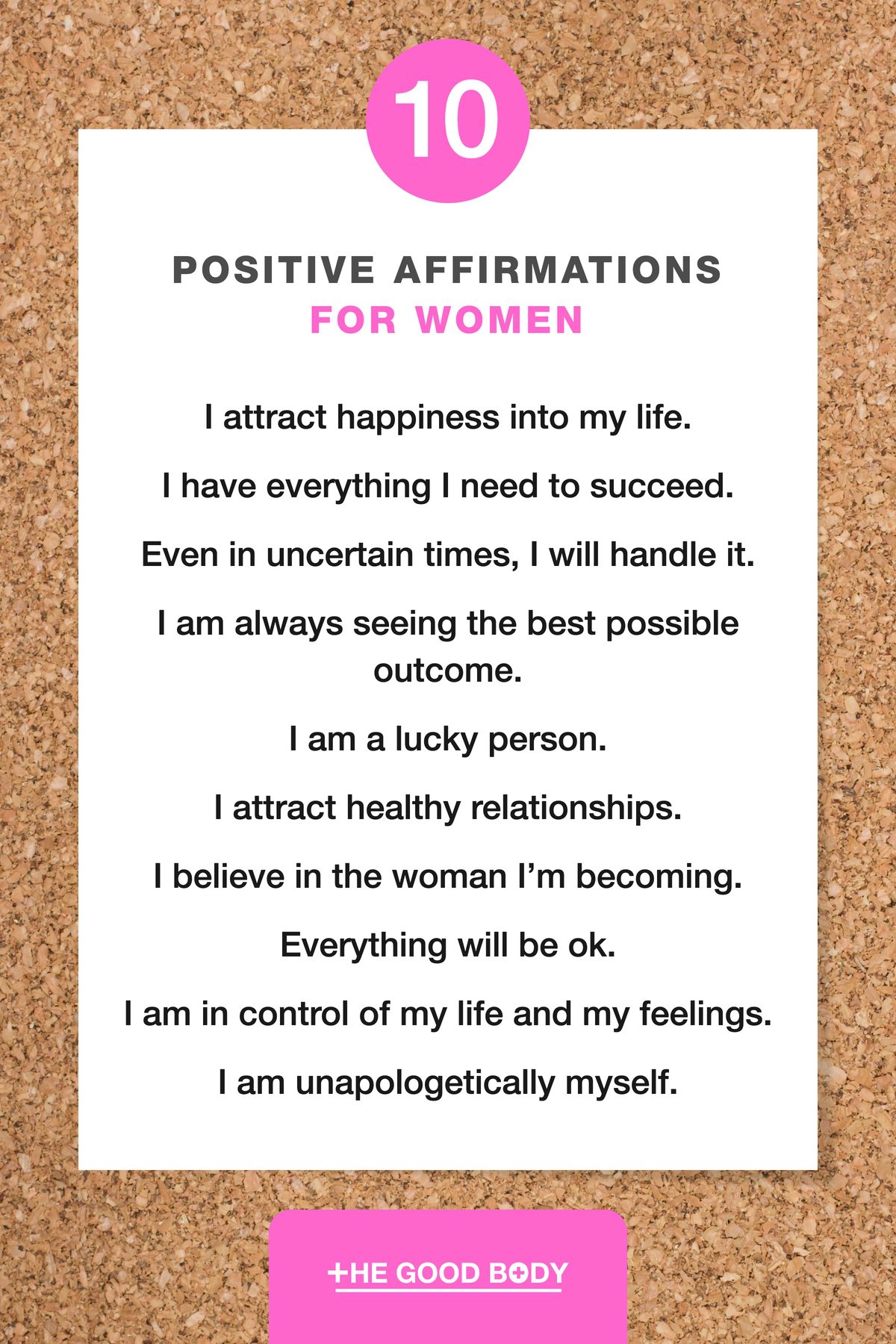 1.

I attract happiness into my life.
2.

I have everything I need to succeed.
3.

Even in uncertain times, I will handle it.
4.

I am always seeing the best possible outcome.
5.

I am a lucky person.

"Luck might not be a genuine quality of the world at all… Luck judgments are a matter of perspective."

This was a statement made by Bloomsberg University philosophy professor Steven Hales.

He carried out a study that concluded how lucky we feel influences our future fortunes!
6.

I attract healthy relationships.
7.

I believe in the woman I'm becoming.
8.

Everything will be ok.

By stating that good things will happen in the future, you're actually working wonders for your physical and mental health.

An article published in the Clinical Practice & Epidemiology in Mental Health journal found evidence that optimistic people enjoy a higher quality of life compared to pessimists.
9.

I am in control of my life and my feelings.
10.

I am unapologetically myself.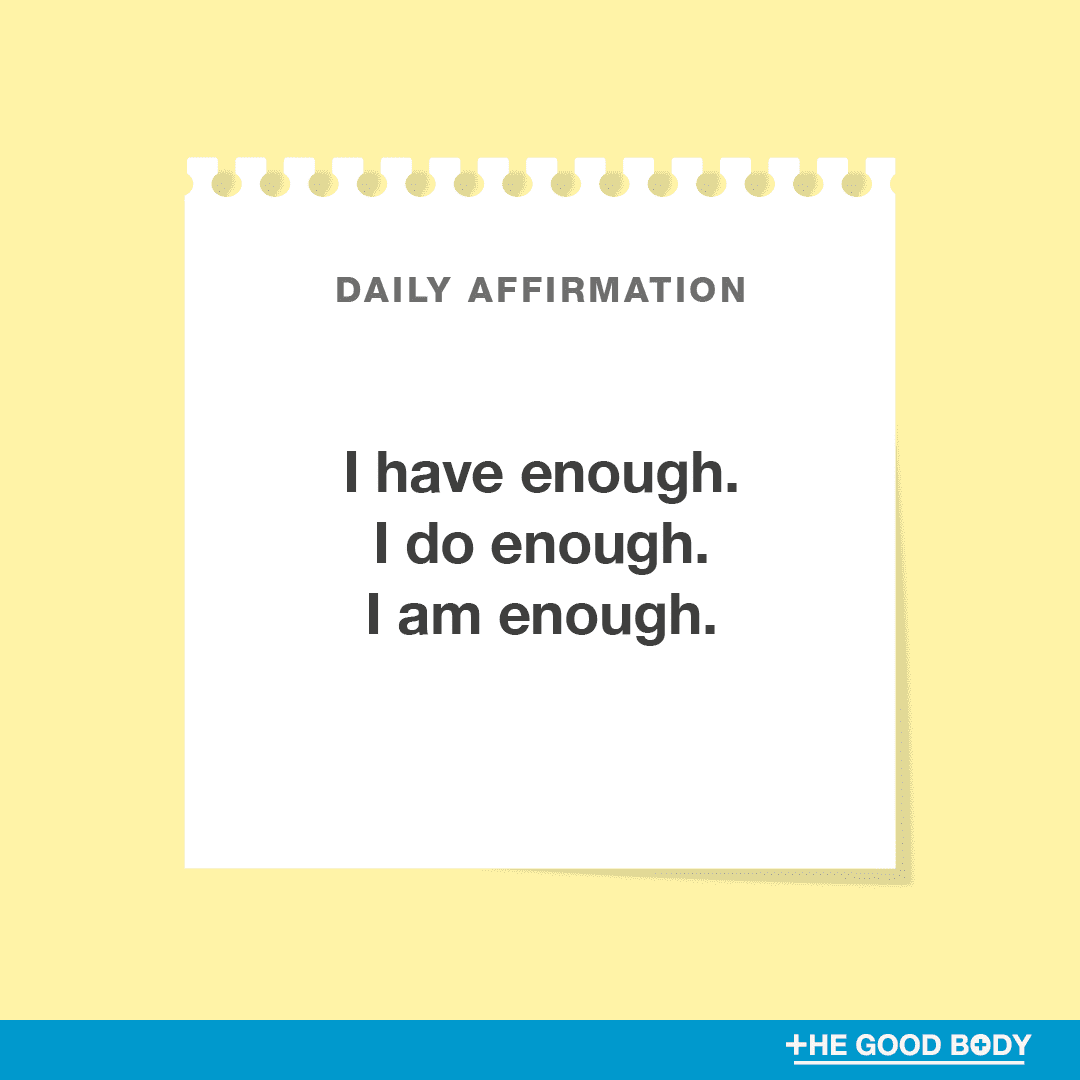 1. I have enough. I do enough. I am enough.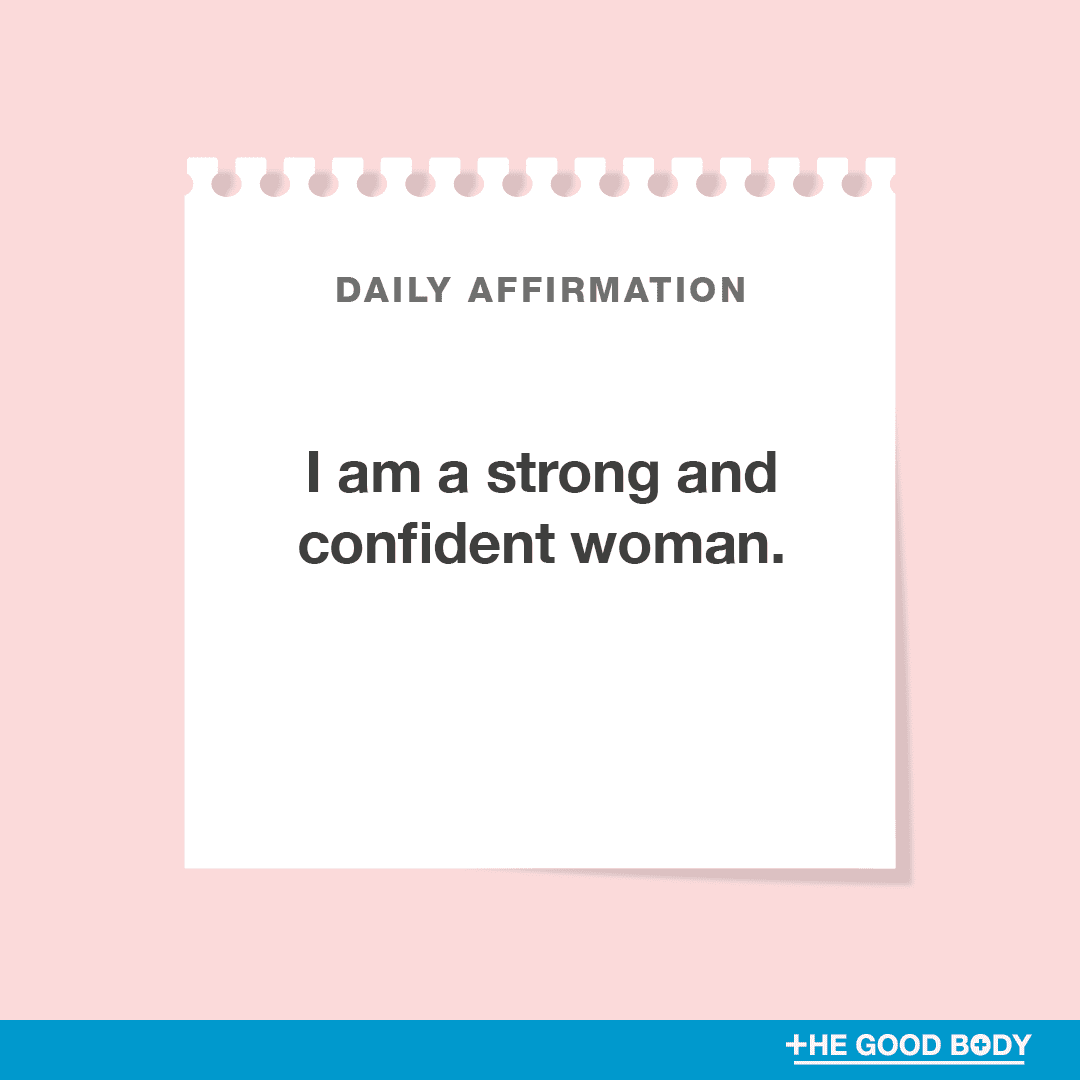 2. I am a strong and confident woman.
Empowering women, particularly girls, in education and the workplace is an ongoing initiative in many countries.
We've created a list of affirmations for kids (including a section just for girls).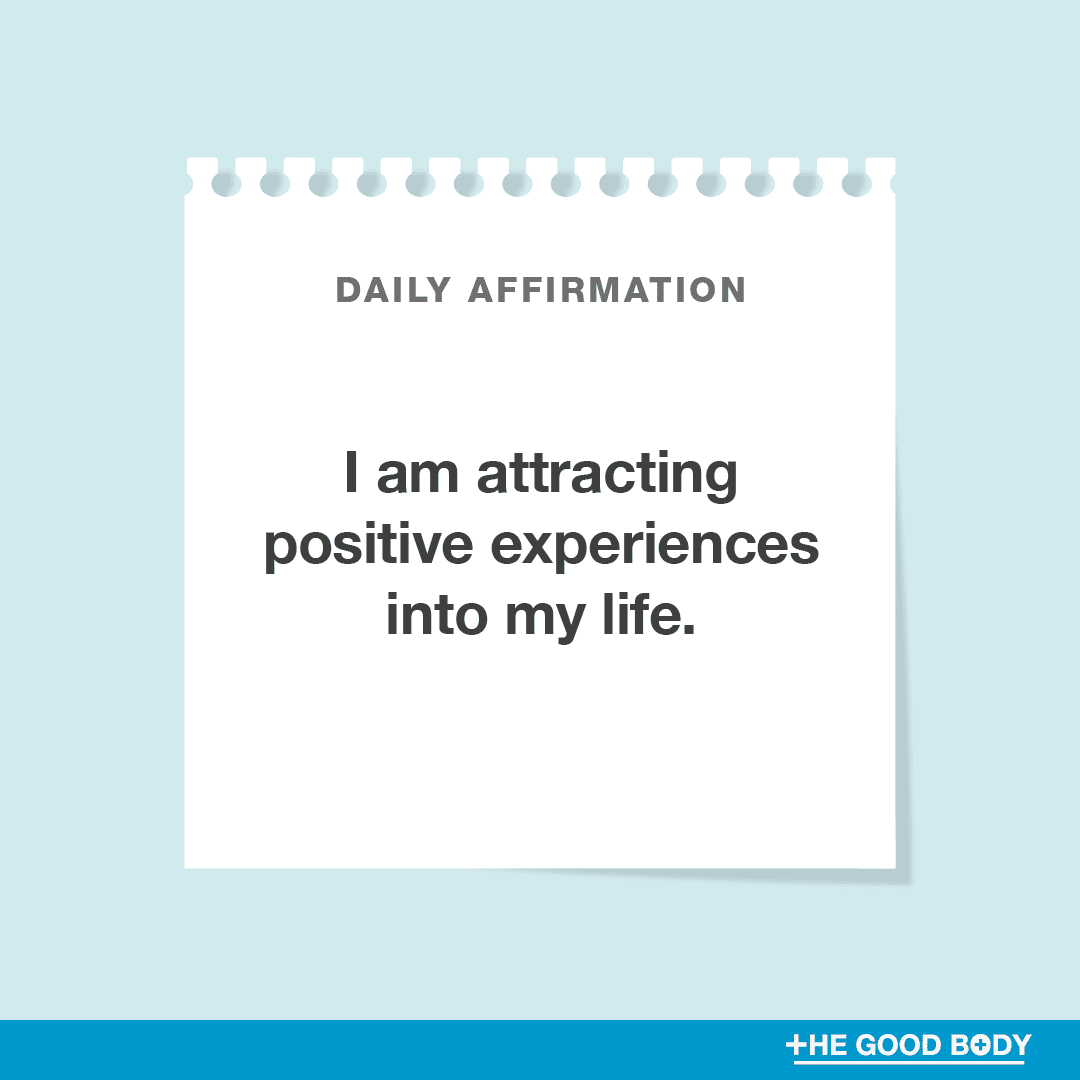 3. I am attracting positive experiences into my life.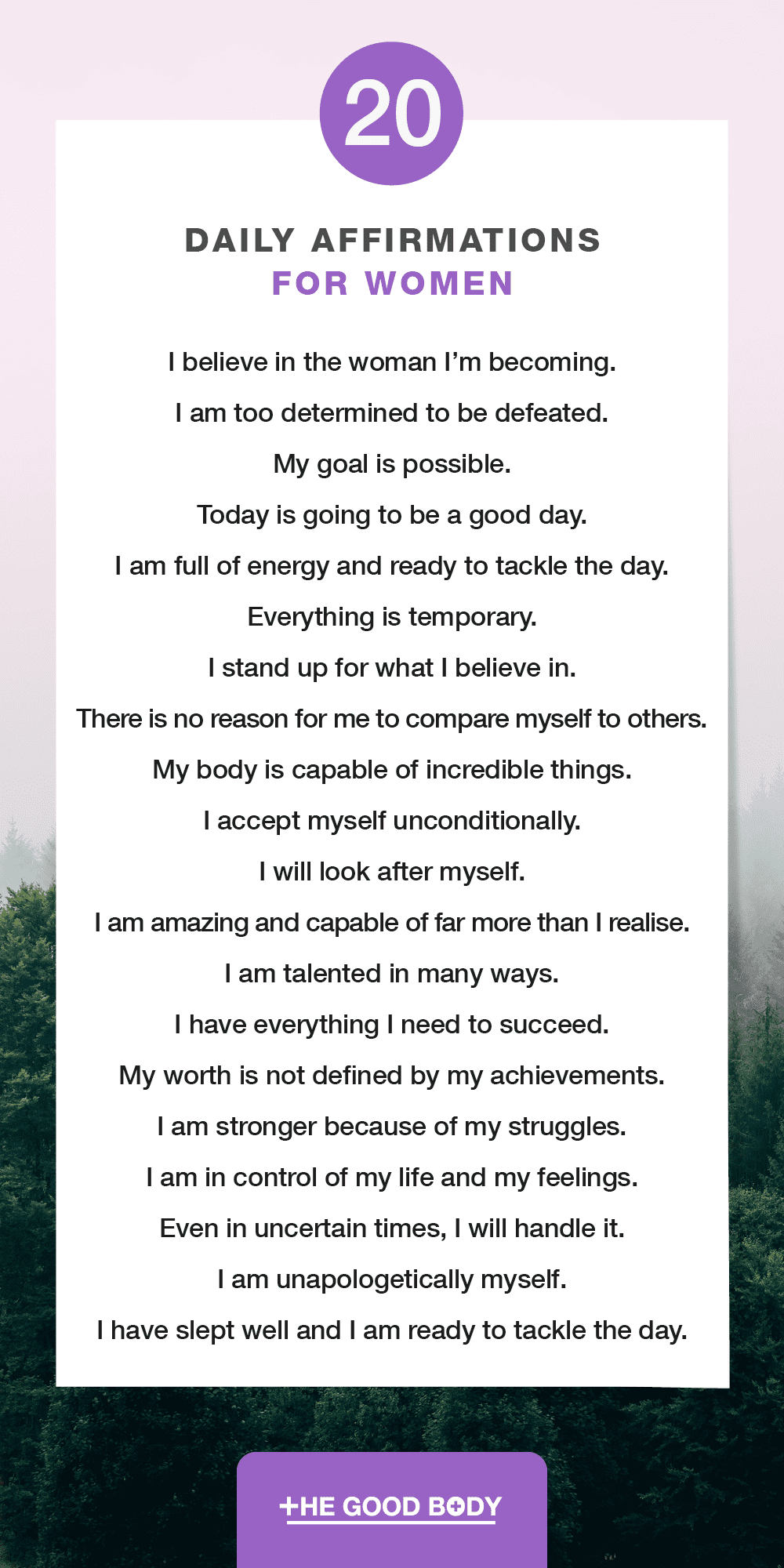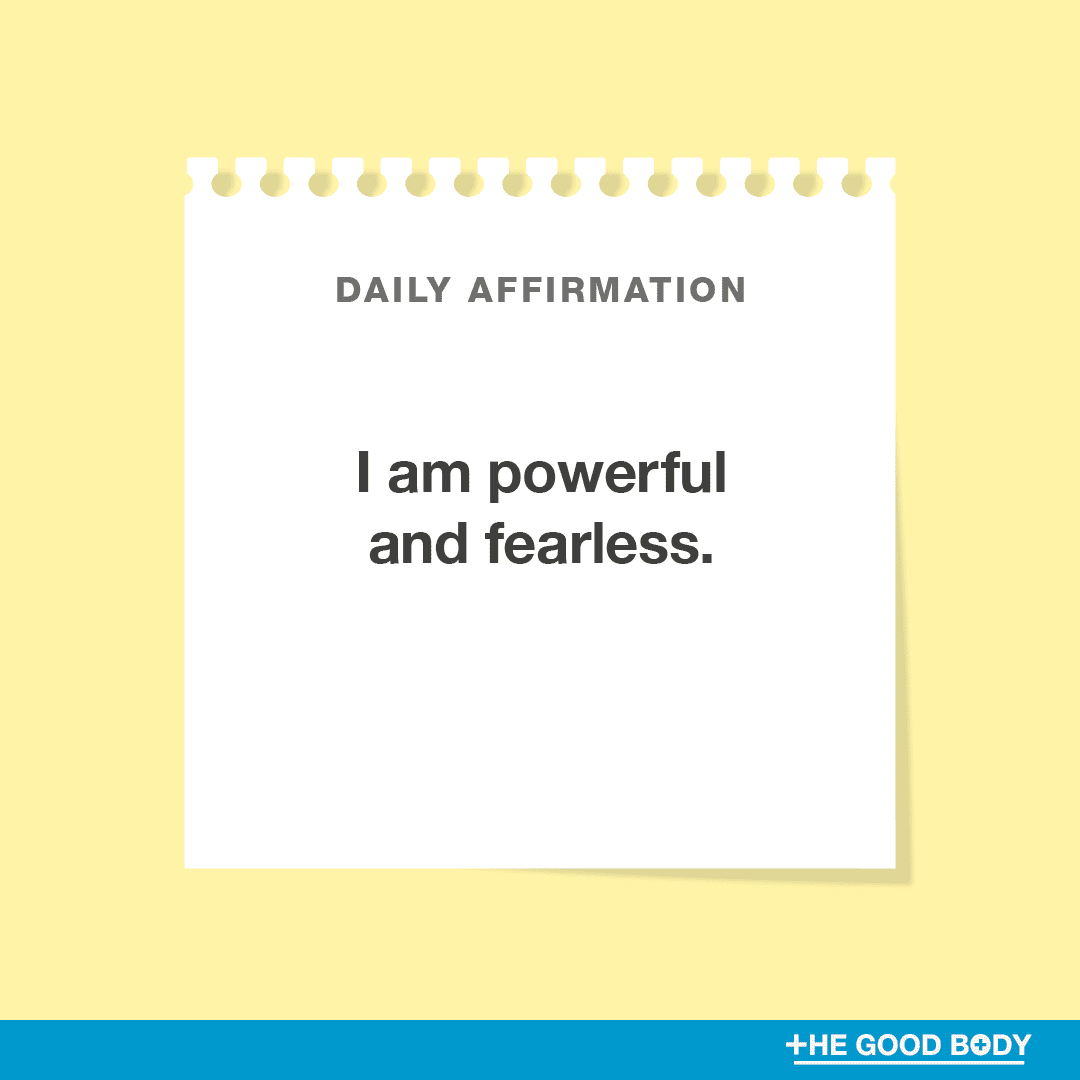 4. I am powerful and fearless.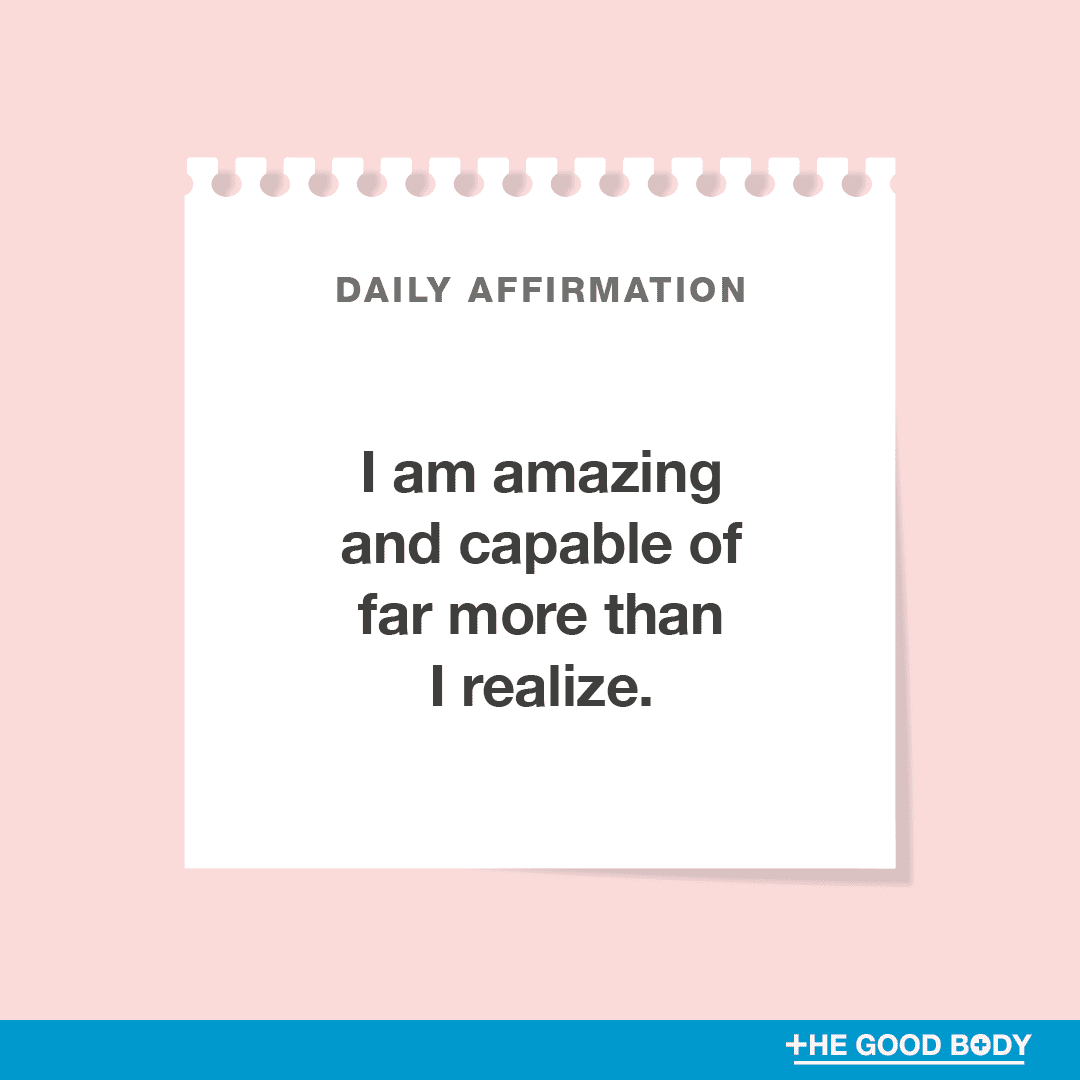 5. I am amazing and capable of far more than I realize.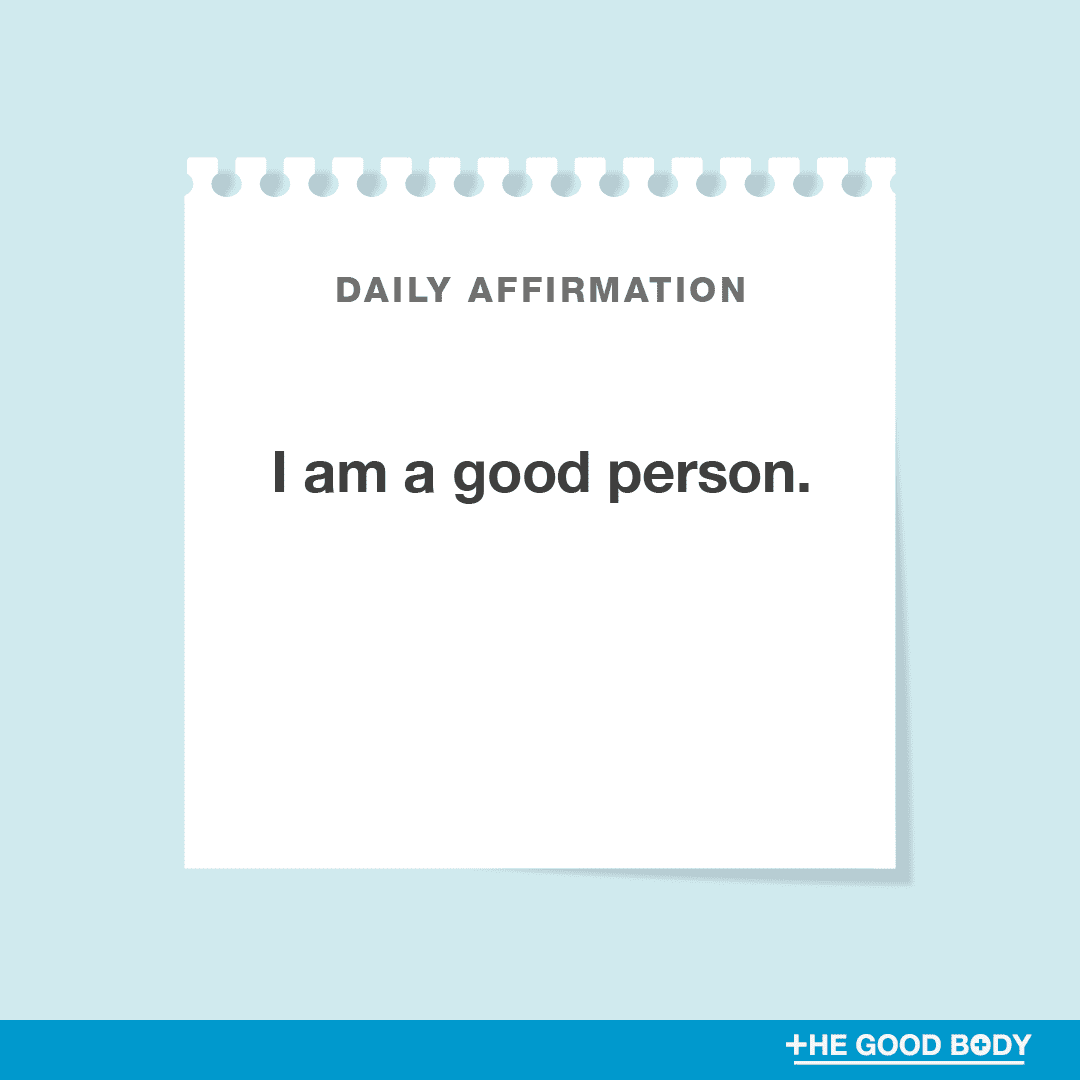 6. I am a good person.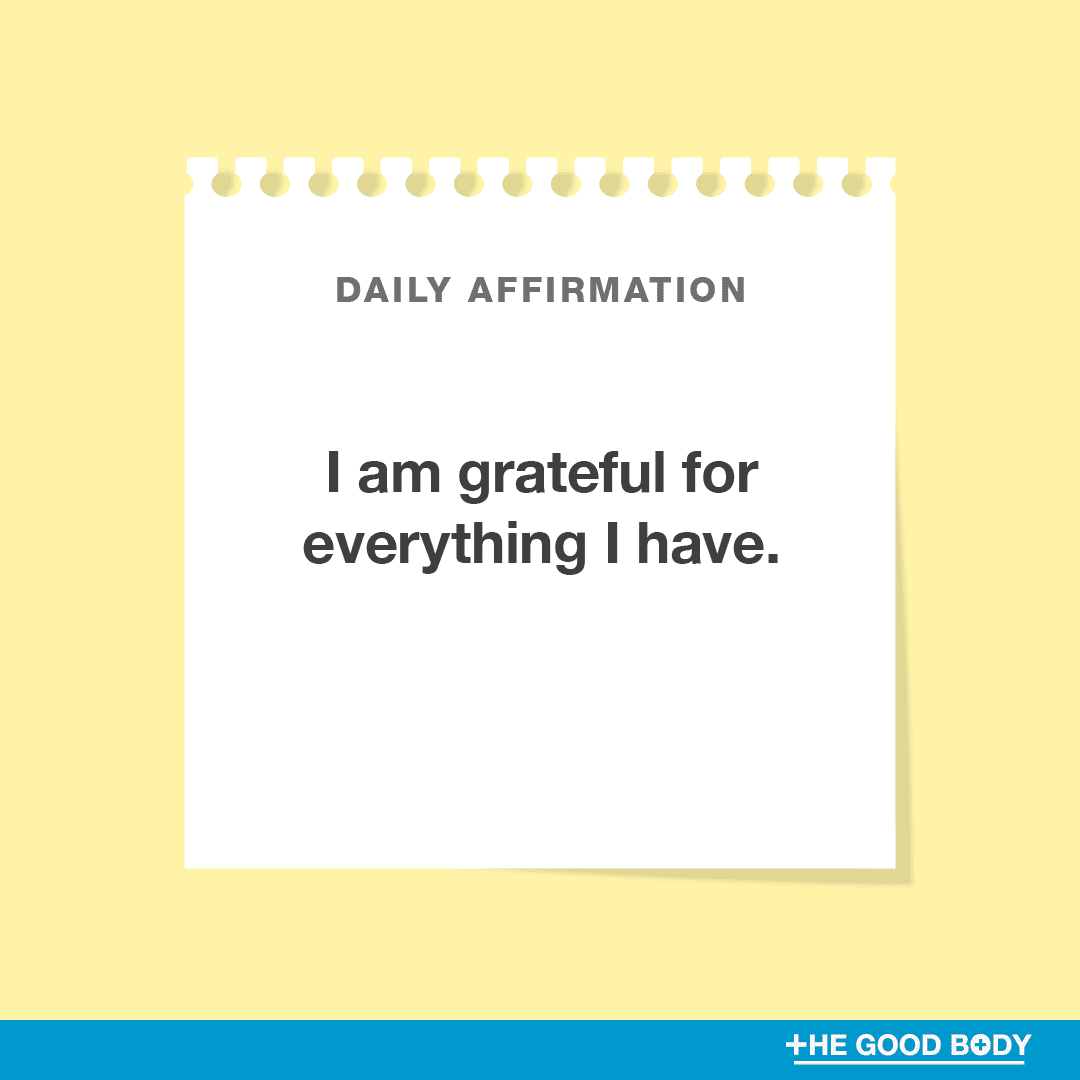 7. I am grateful for everything I have.
It's a fact that expressing gratitude each day makes you happier!
Reciting daily gratitude affirmations is a great way to establish and maintain the habit.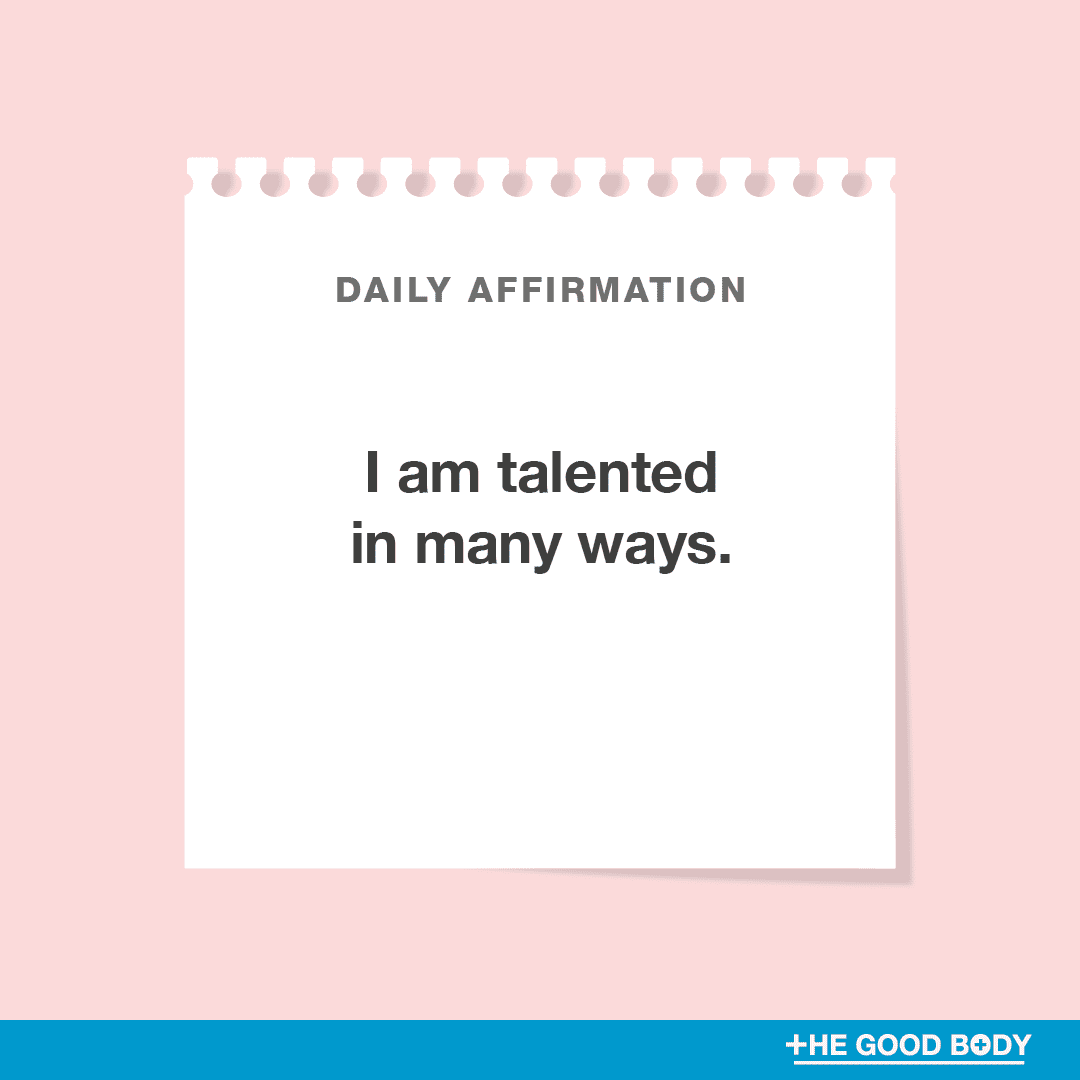 8. I am talented in many ways.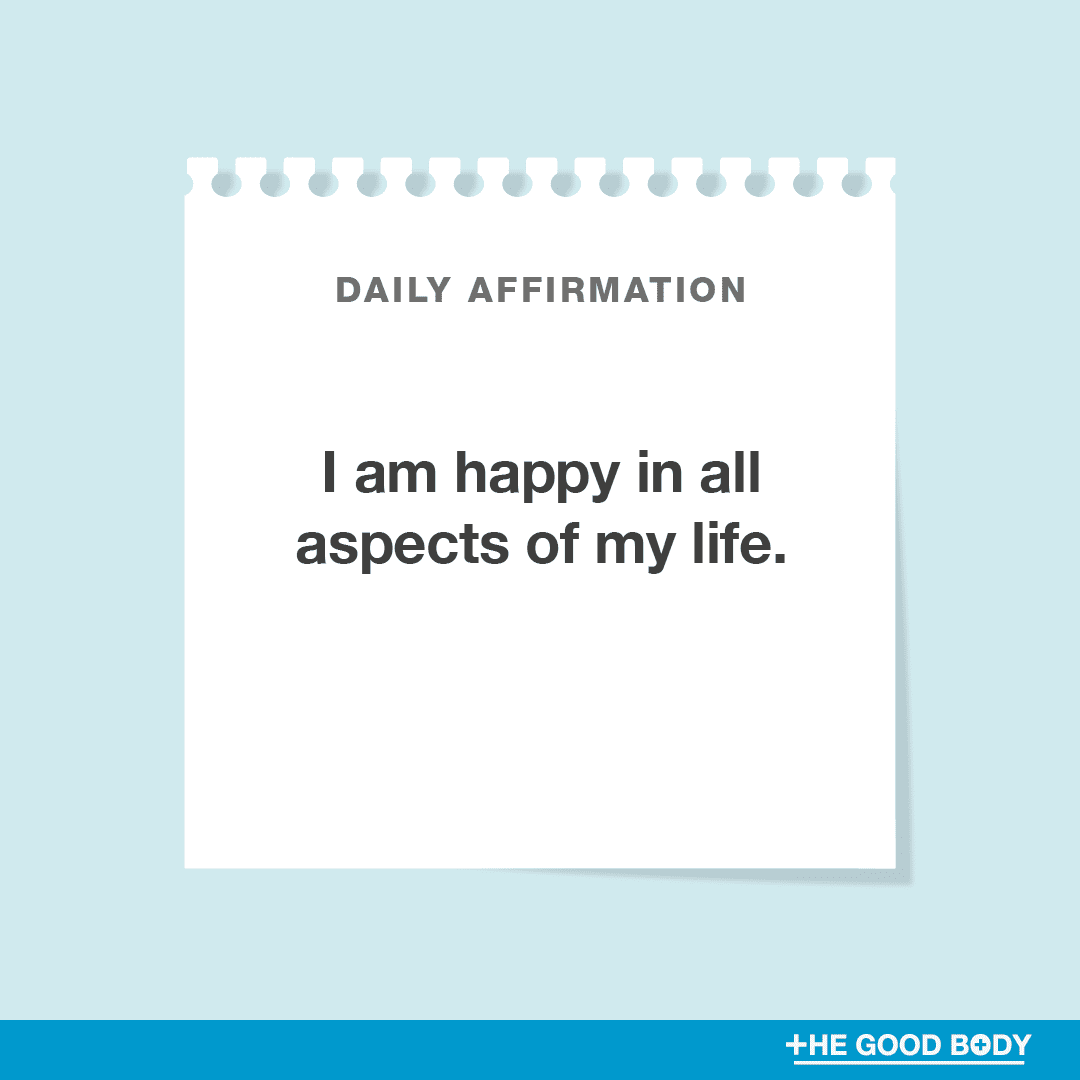 9. I am happy in all aspects of my life.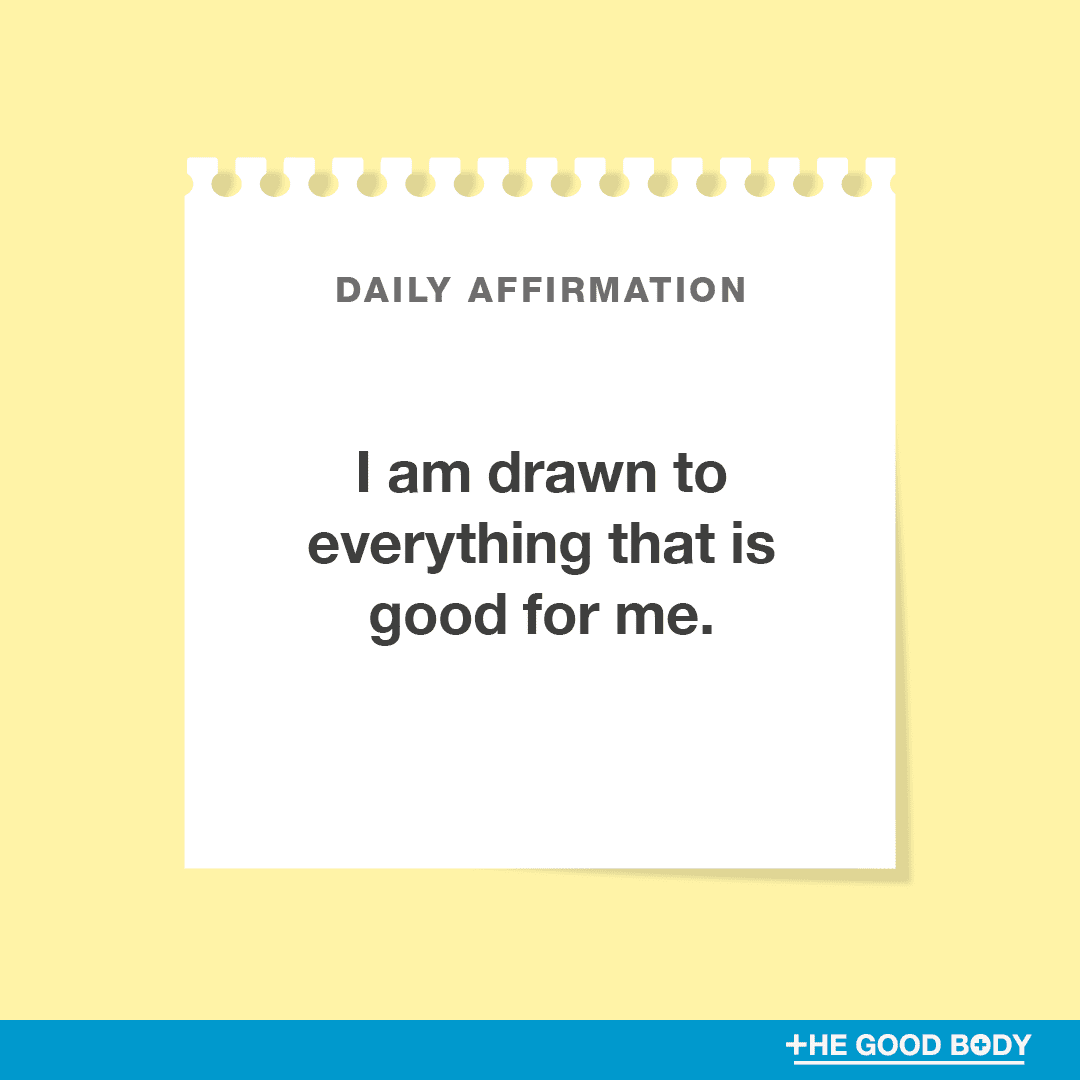 10. I am drawn to everything that is good for me.
Morning Affirmations for Women
As a woman there's no better way to start the day than with a positive attitude!
Read our list of morning affirmations for women and begin your day in the right way: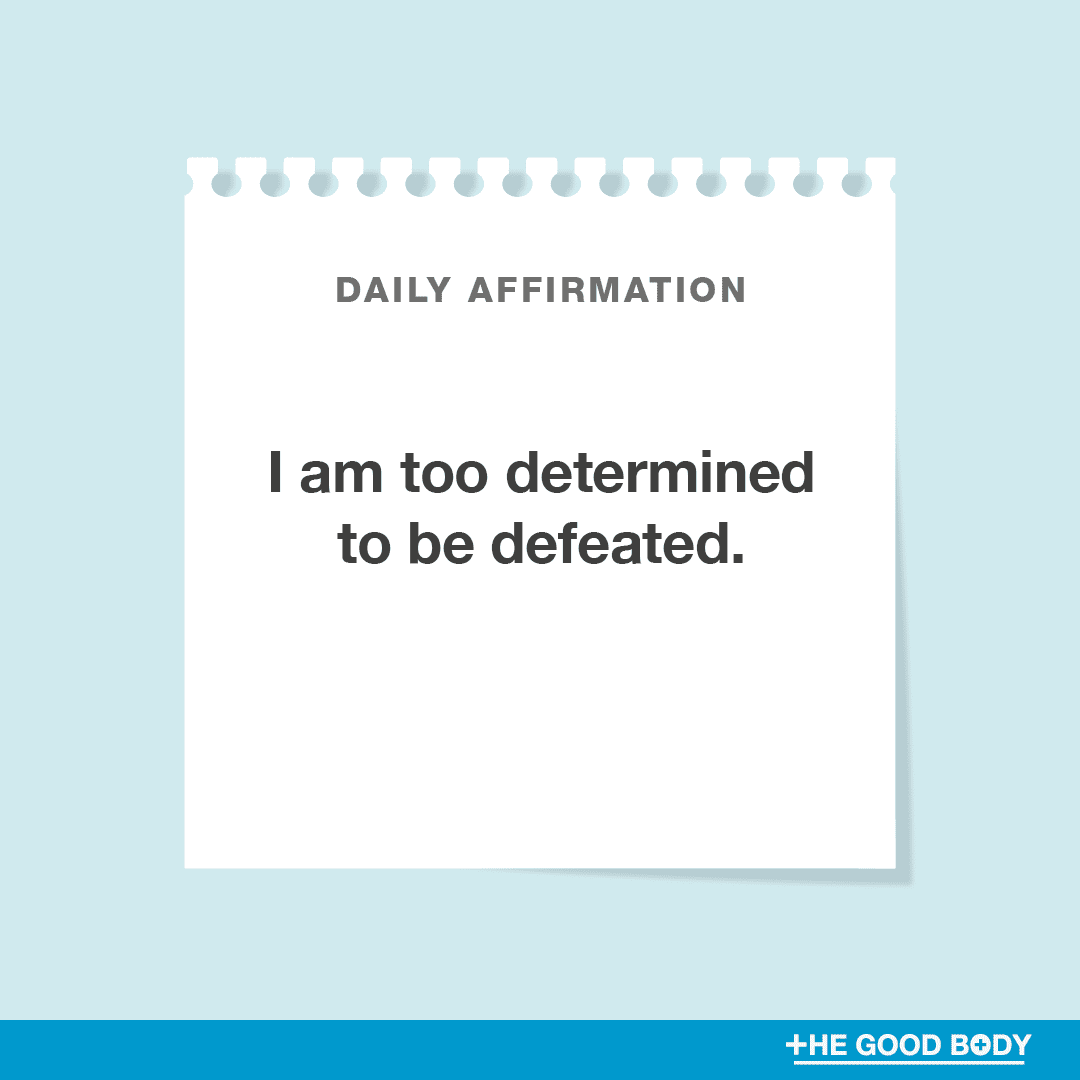 1. I am too determined to be defeated.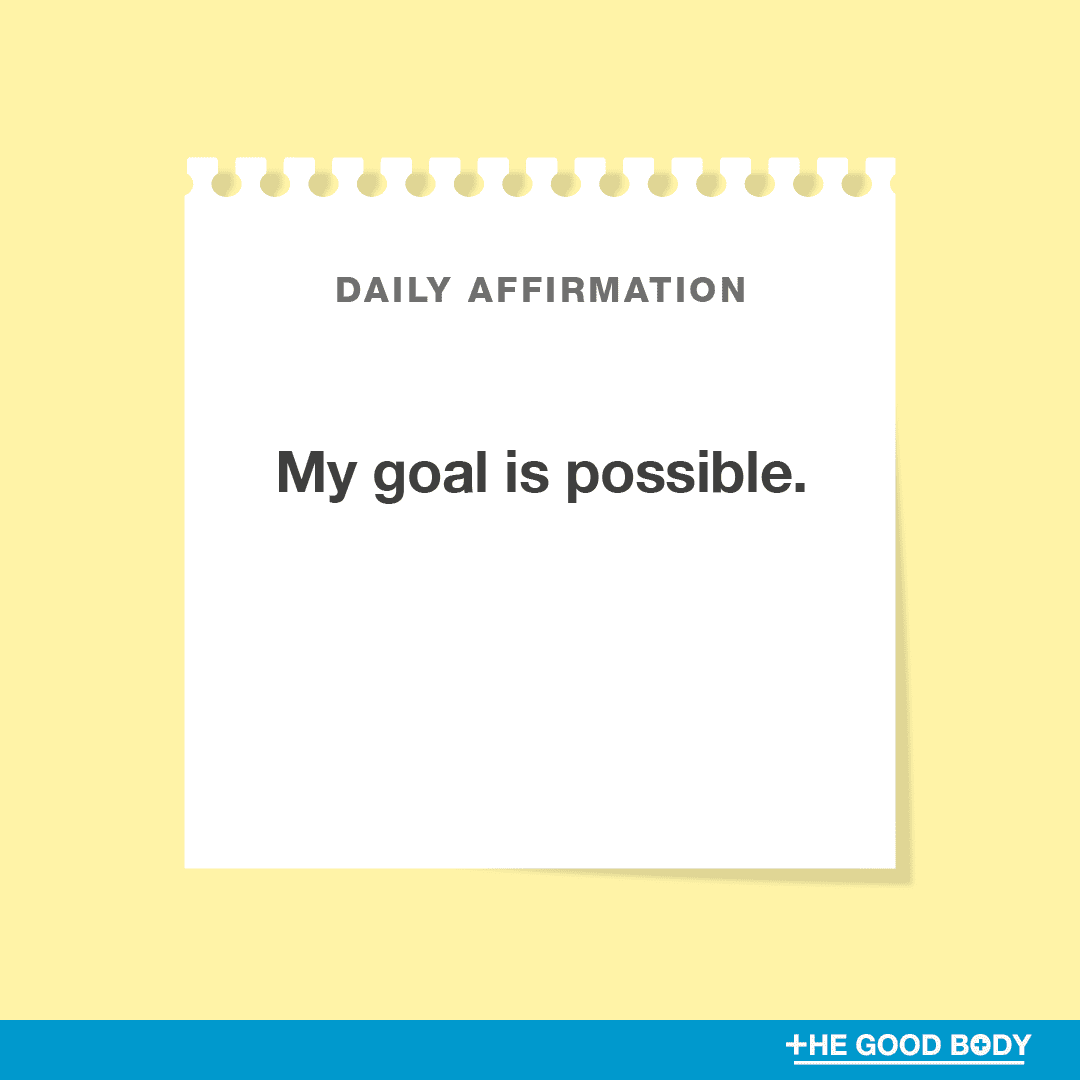 2. My goal is possible.
The simple act of setting a goal is actually proven to make you more motivated, particularly if you want to get in the right headspace to work out.
However setting the right kind of fitness goal is essential.
Process goals, for example saying "I will do a cardio workout twice this week" will lead to better results than an outcome goal such as "I will run a marathon".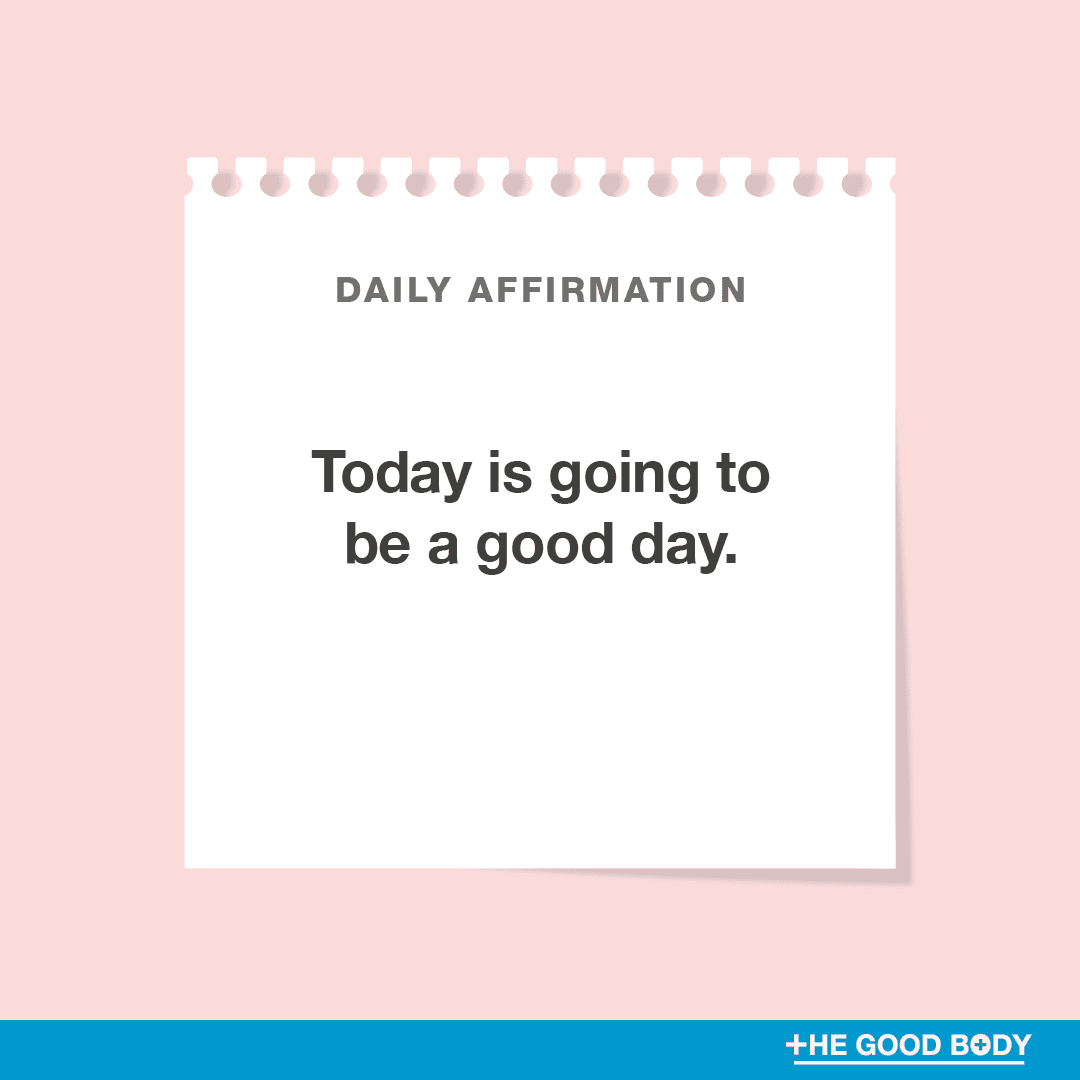 3. Today is going to be a good day.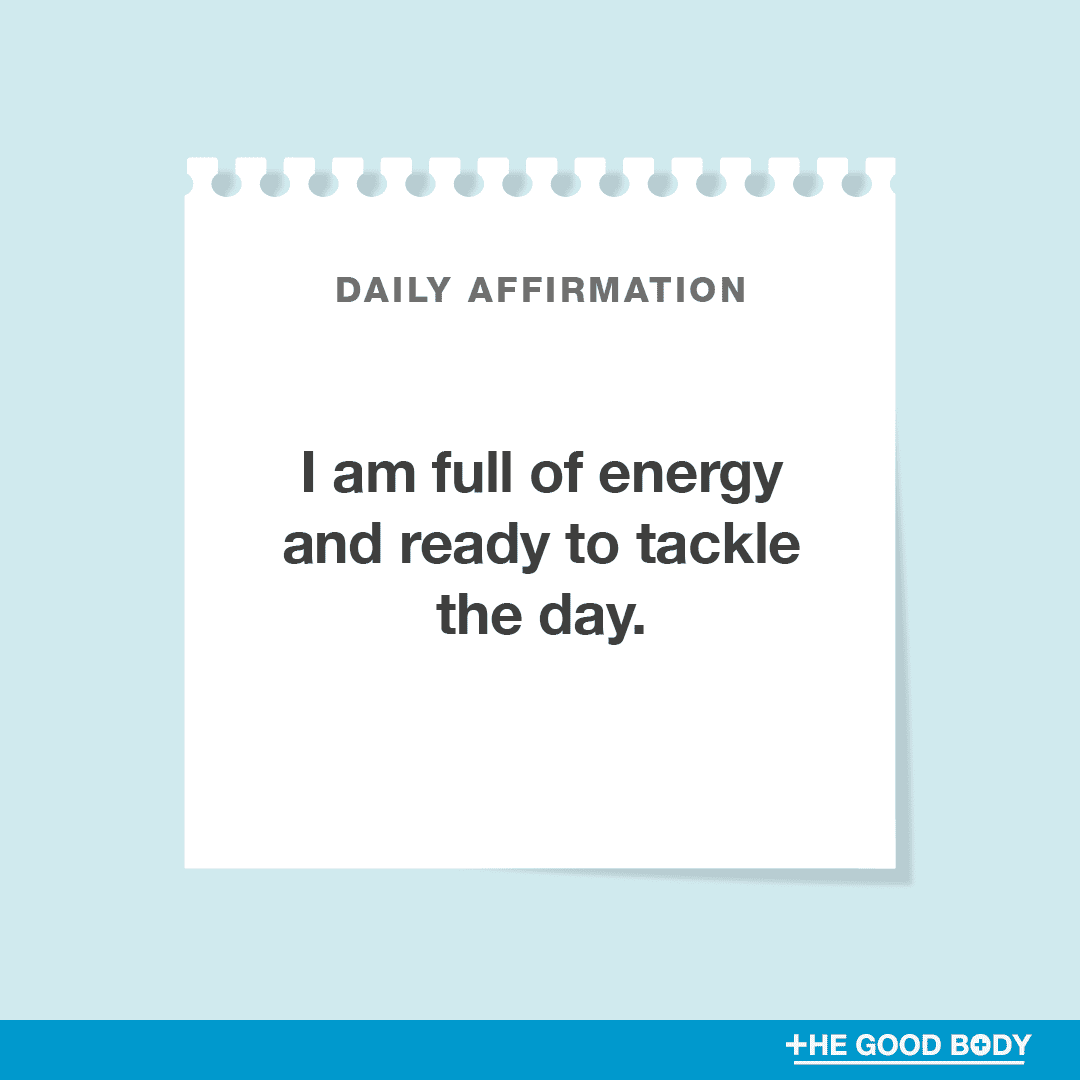 4. I am full of energy and ready to tackle the day.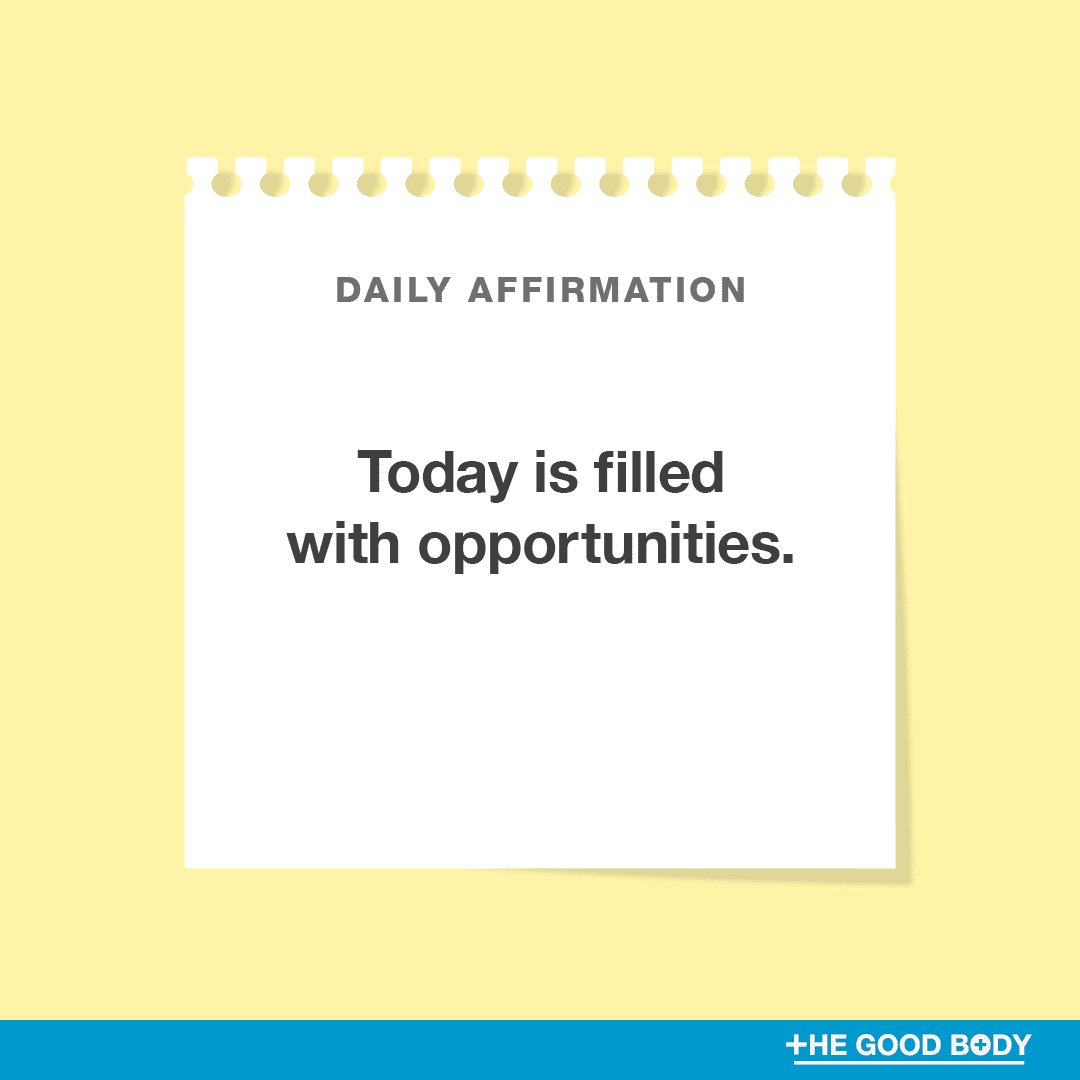 5. Today is filled with opportunities.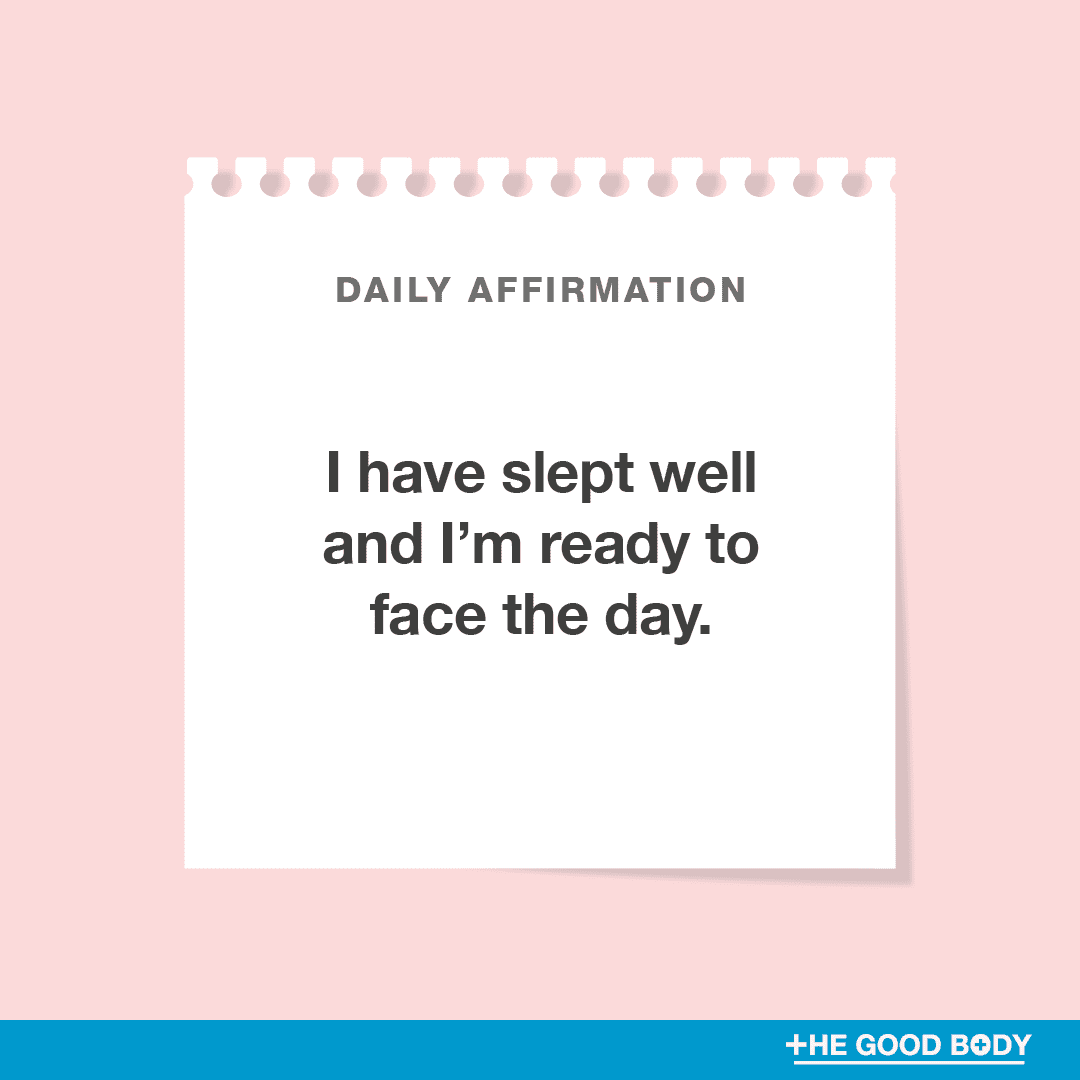 6. I have slept well and I'm ready to face the day.
Believing you've slept well, even if you haven't, has positive effects on your performance!
However a true quality night of sleep is best.
If you're struggling to get a good night's rest, trying adding a bedtime affirmation to your routine.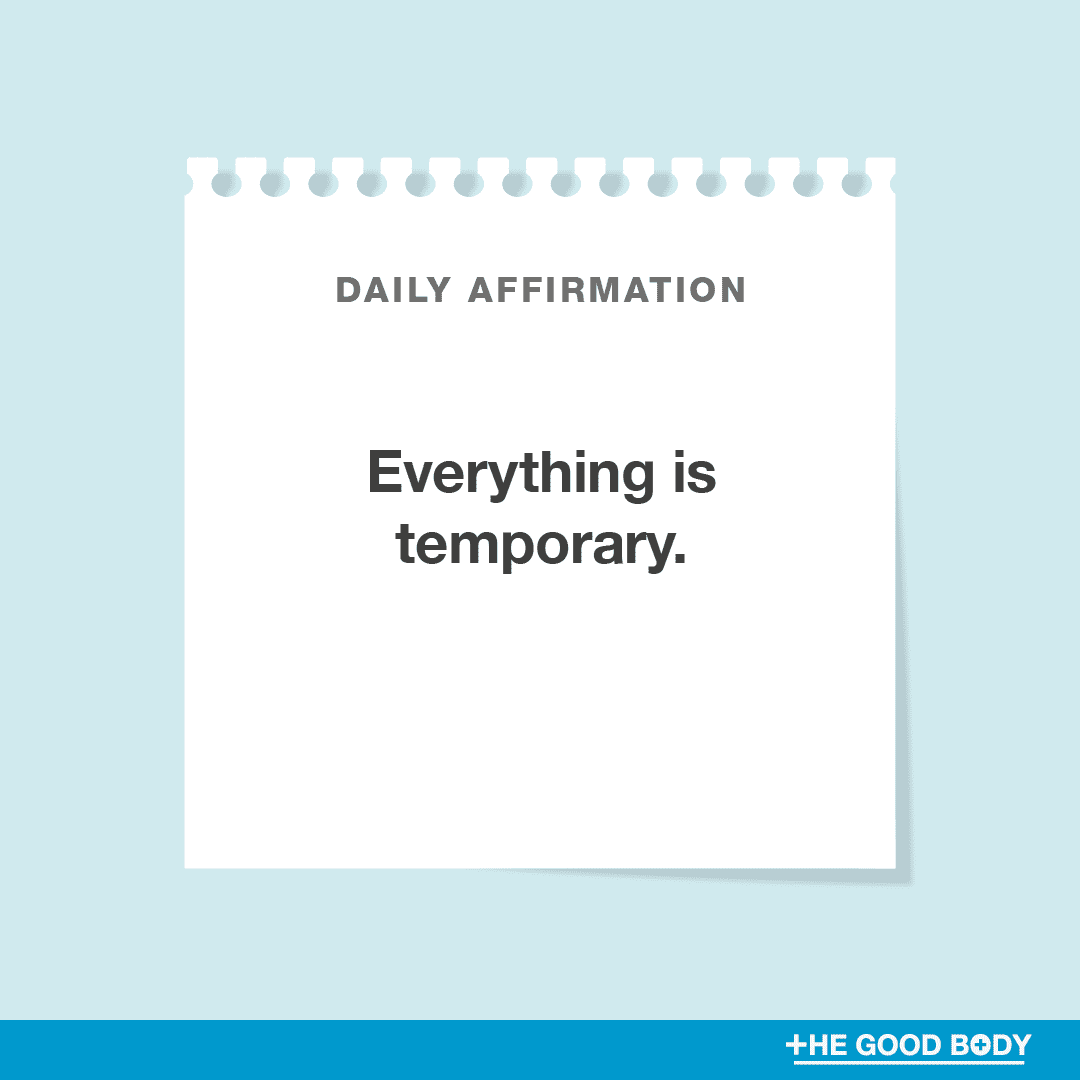 7. Everything is temporary.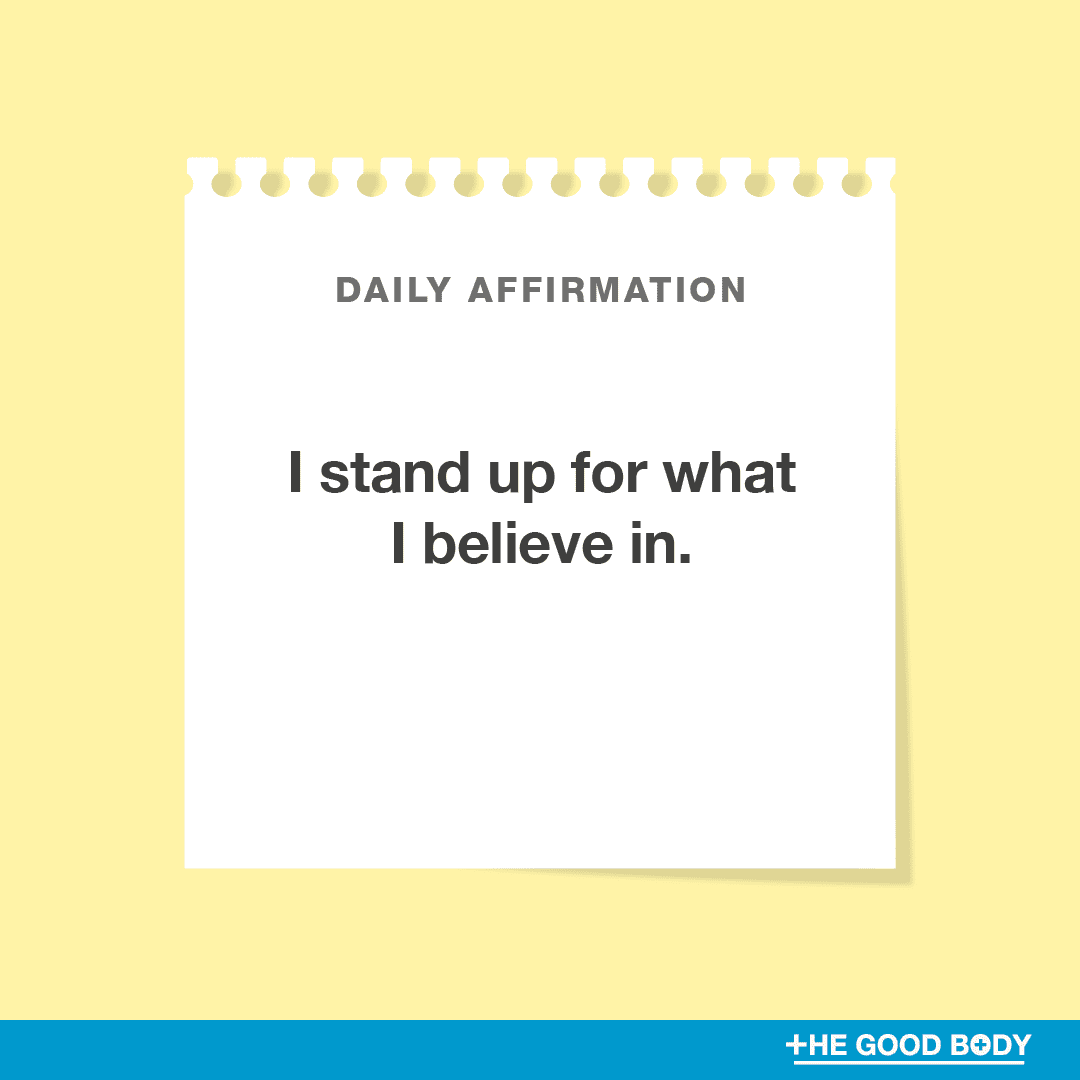 8. I stand up for what I believe in.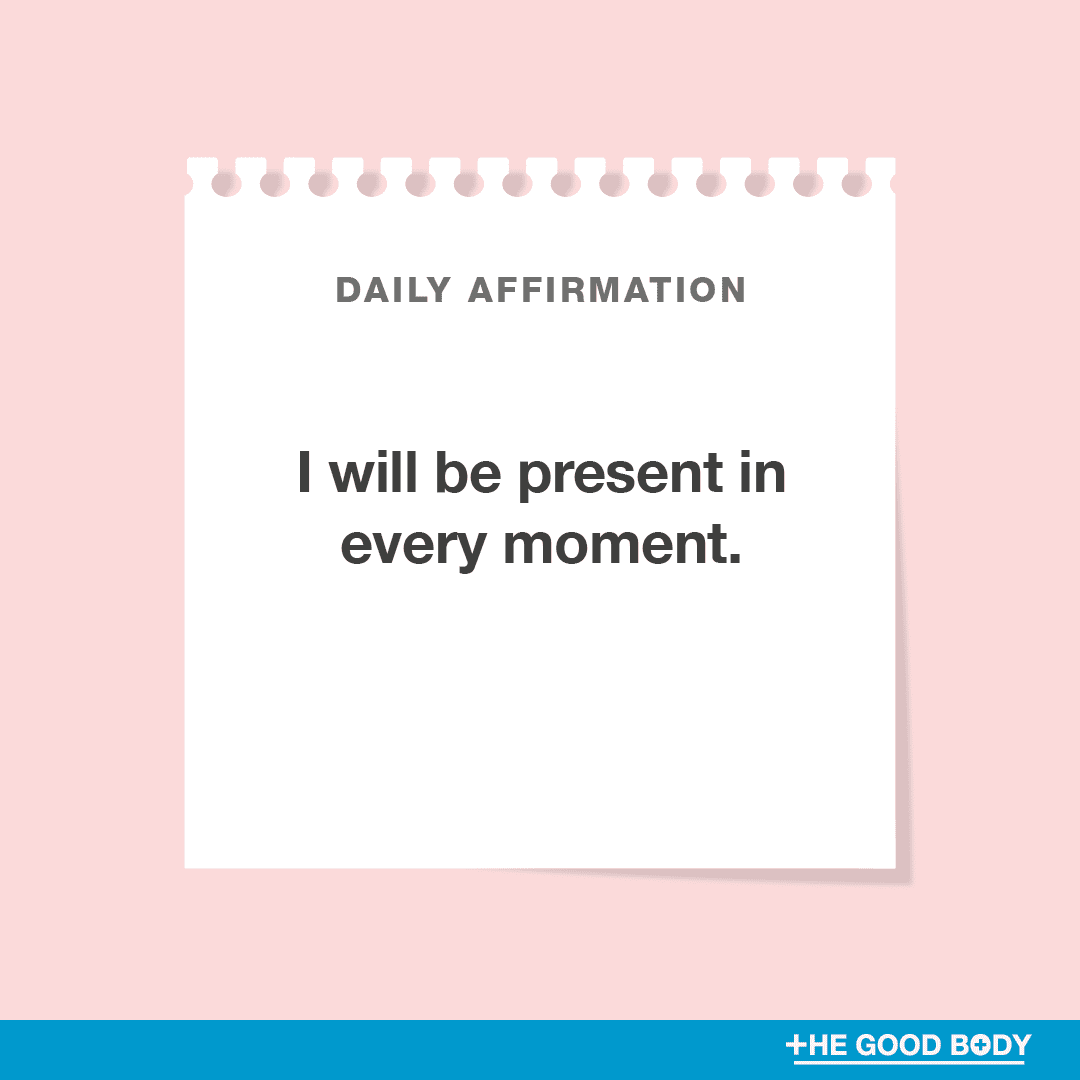 9. I will be present in every moment.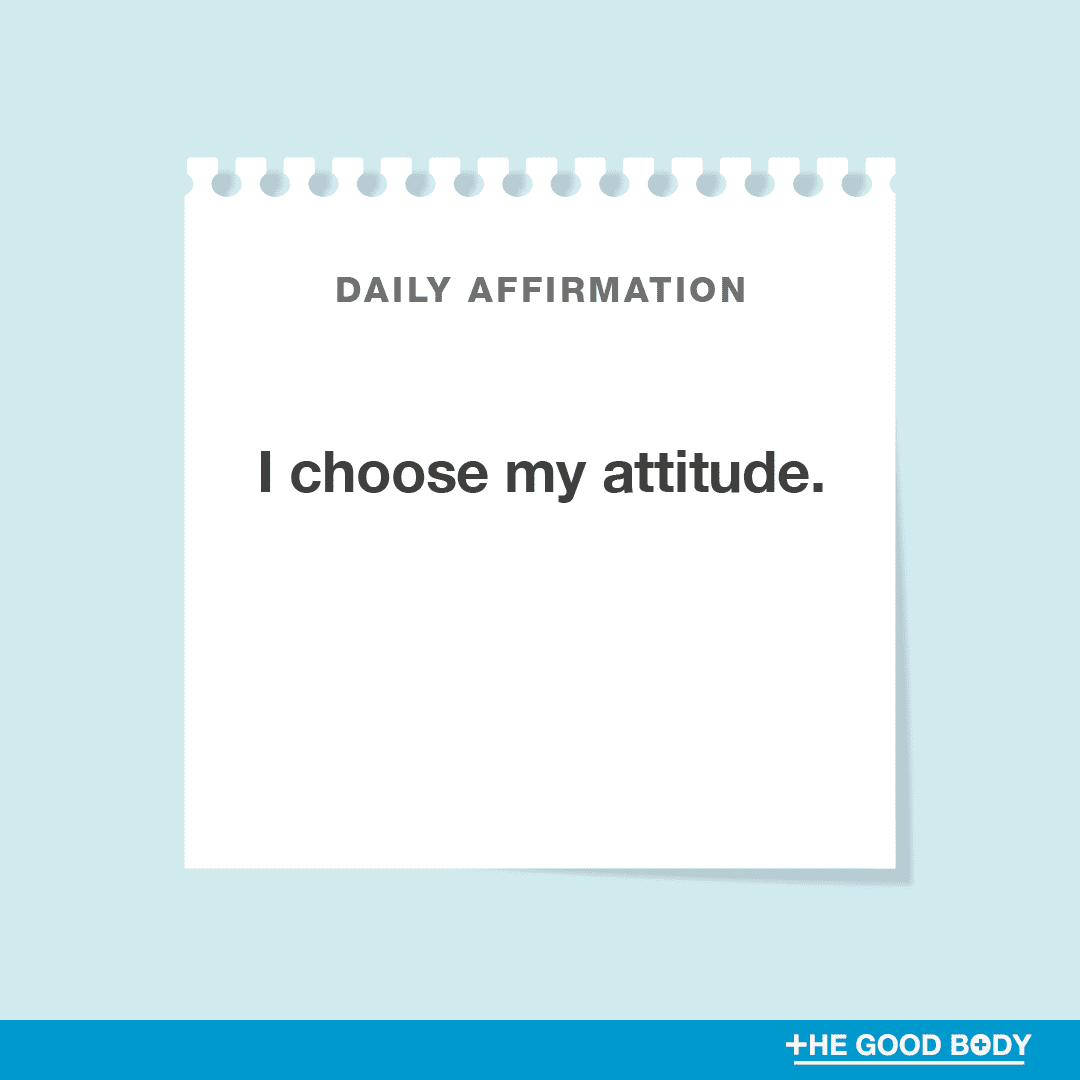 10. I choose my attitude.
Self Love Affirmations for Women
Part of learning how to use affirmations, is finding the right words.
Take a look below at our list of self love mantras for women: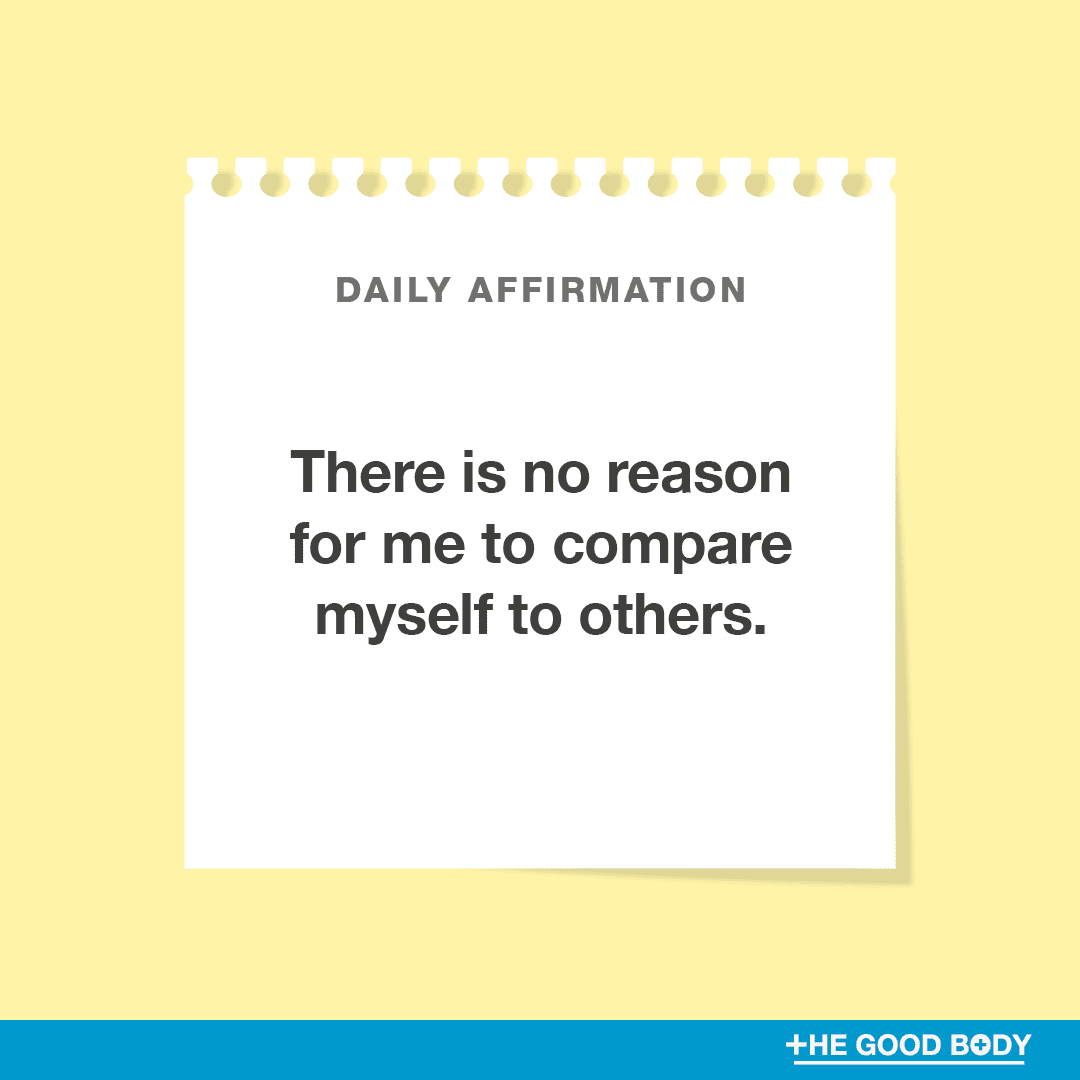 1. There is no reason for me to compare myself to others.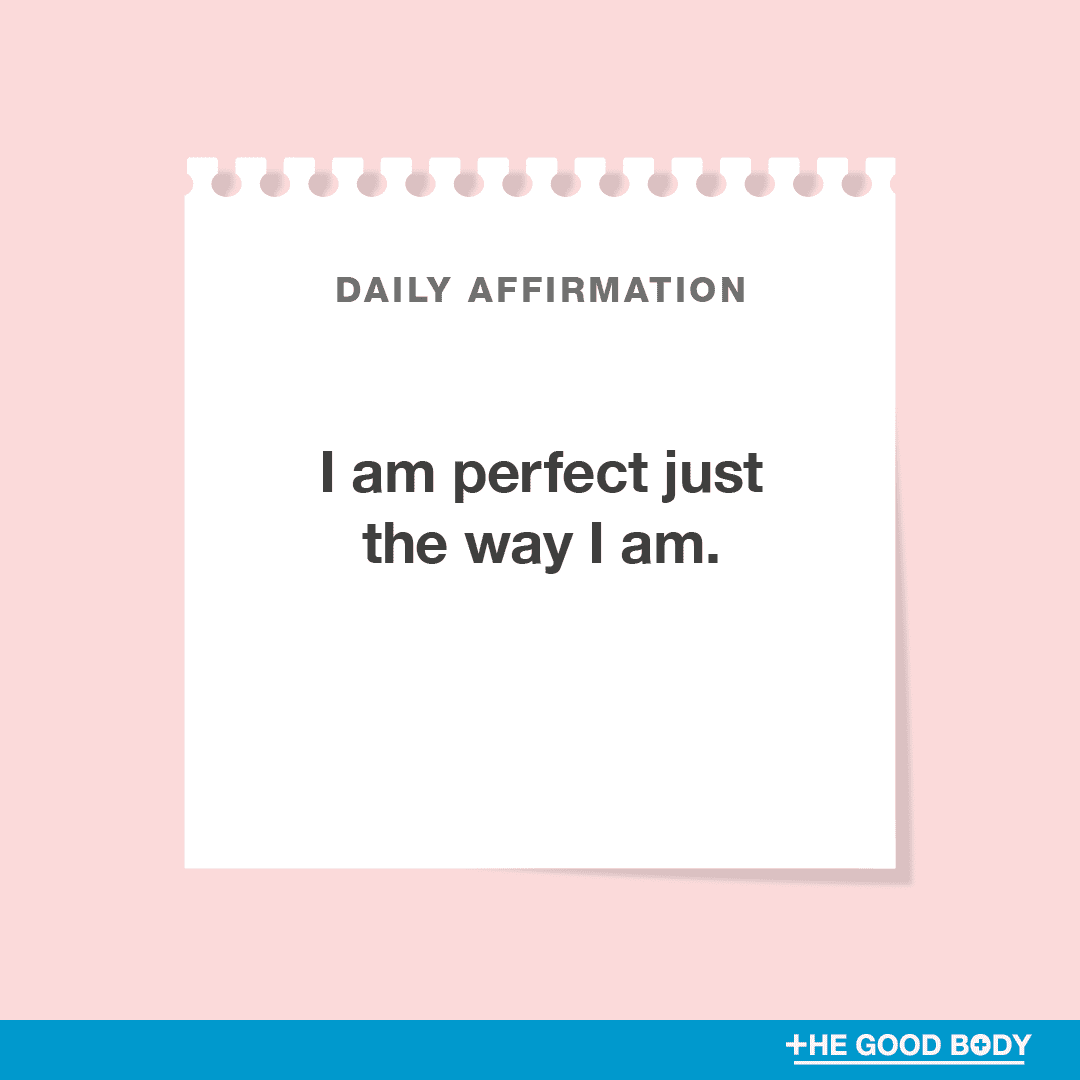 2. I am perfect just the way I am.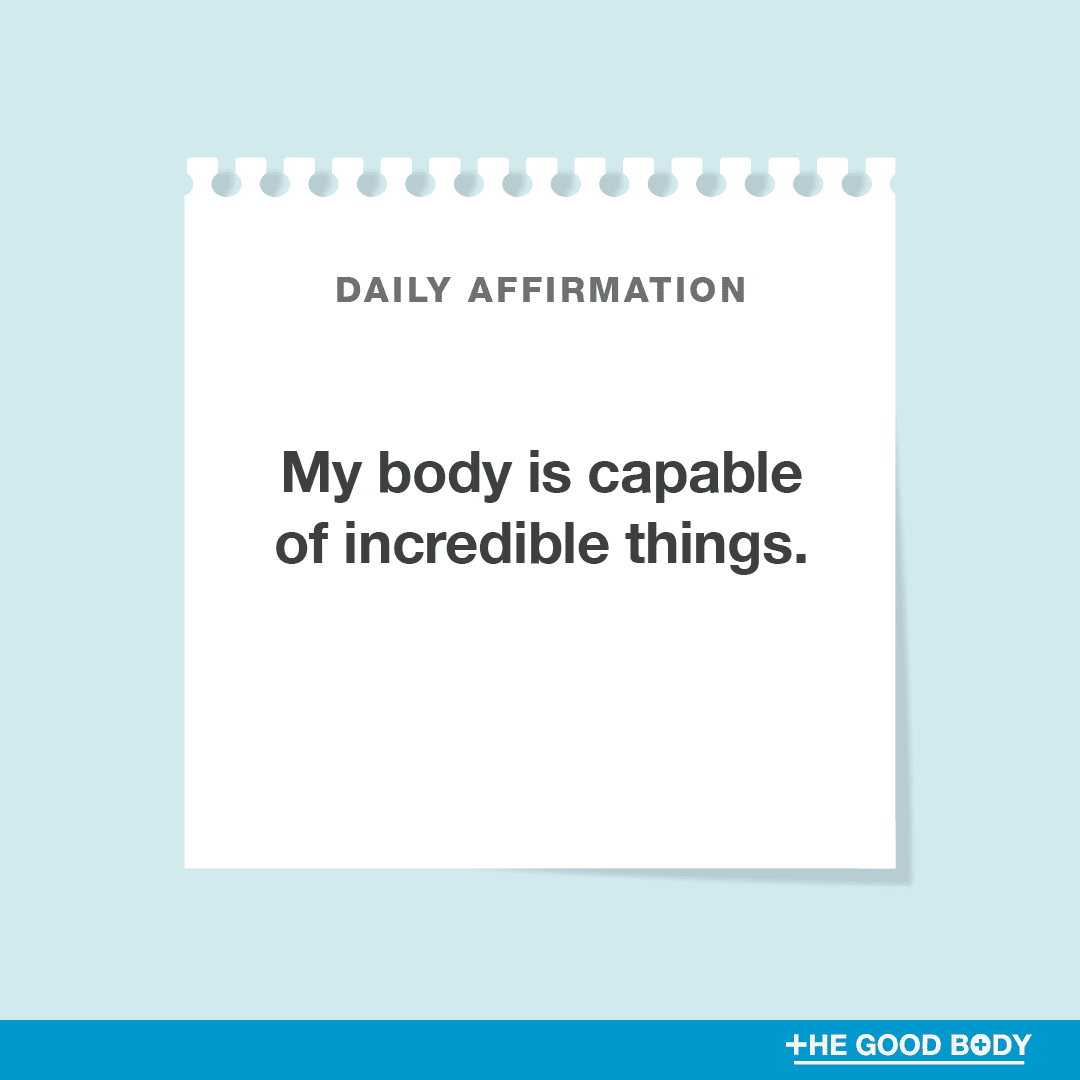 3. My body is capable of incredible things.
Yoga can be a wonderful way to move your body and boost your self-esteem, plus it has other health benefits for women.
Interested in getting started? There are beginner yoga poses you can try or why not choose an affirmation for yogis to put you in the right headspace.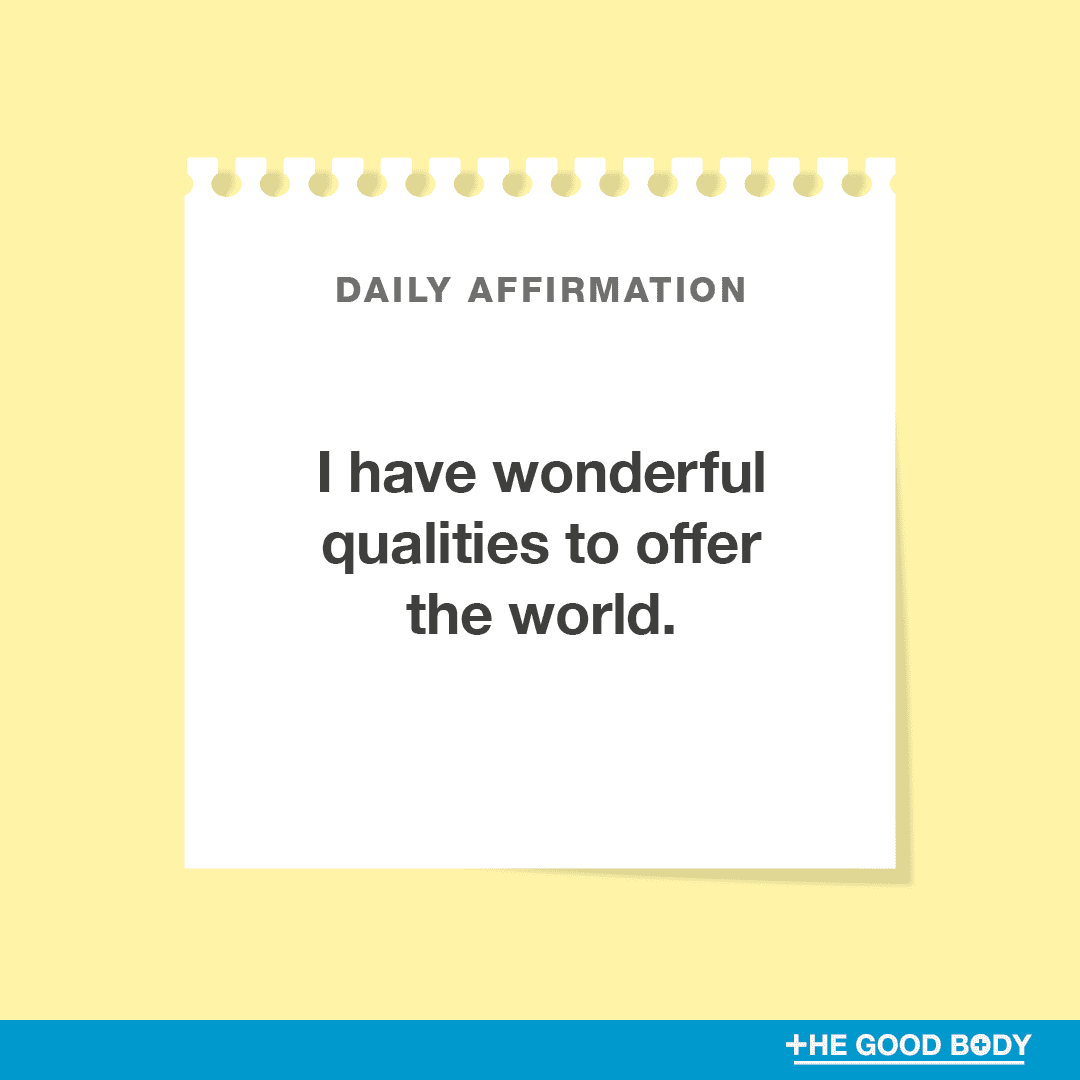 4. I have wonderful qualities to offer the world.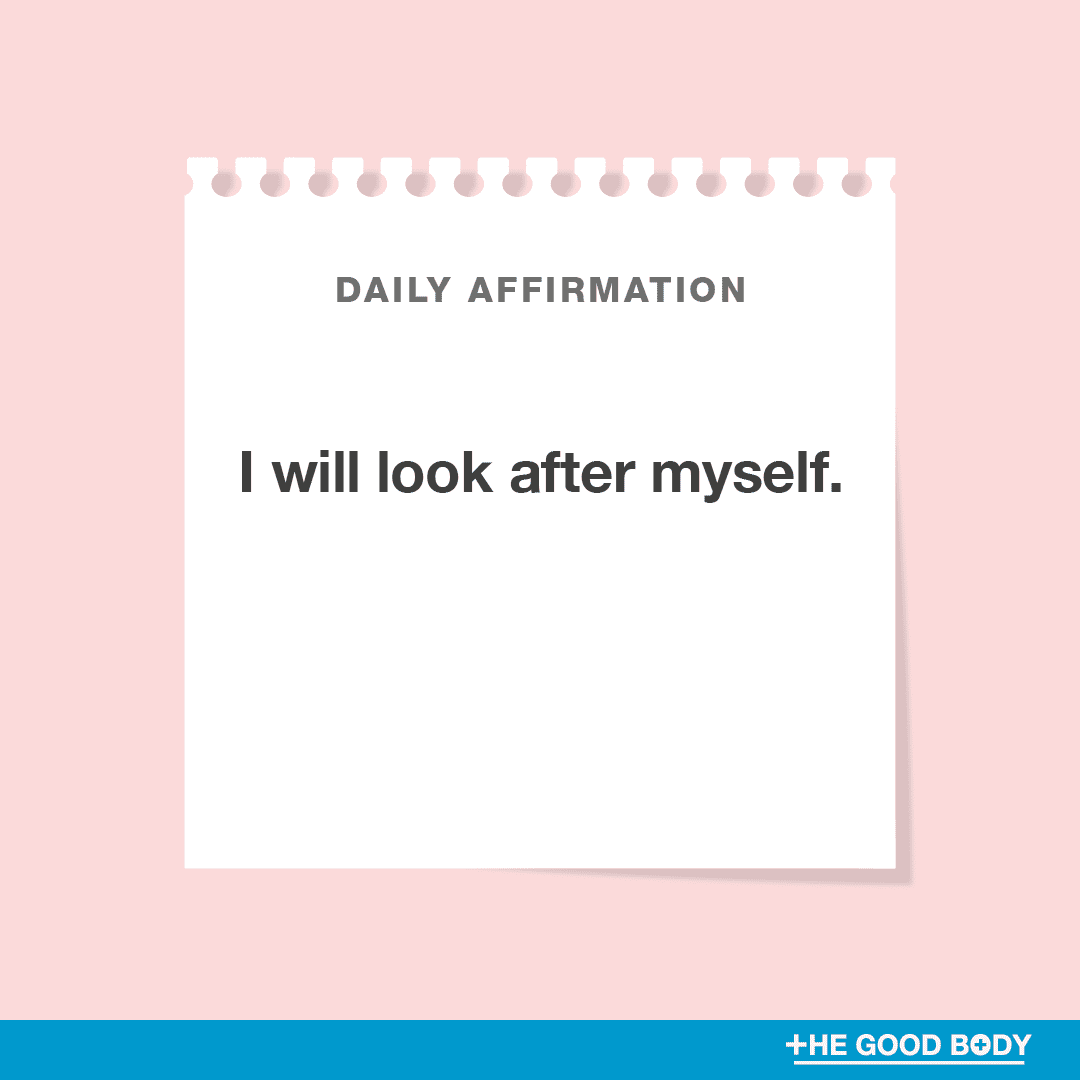 5. I will look after myself.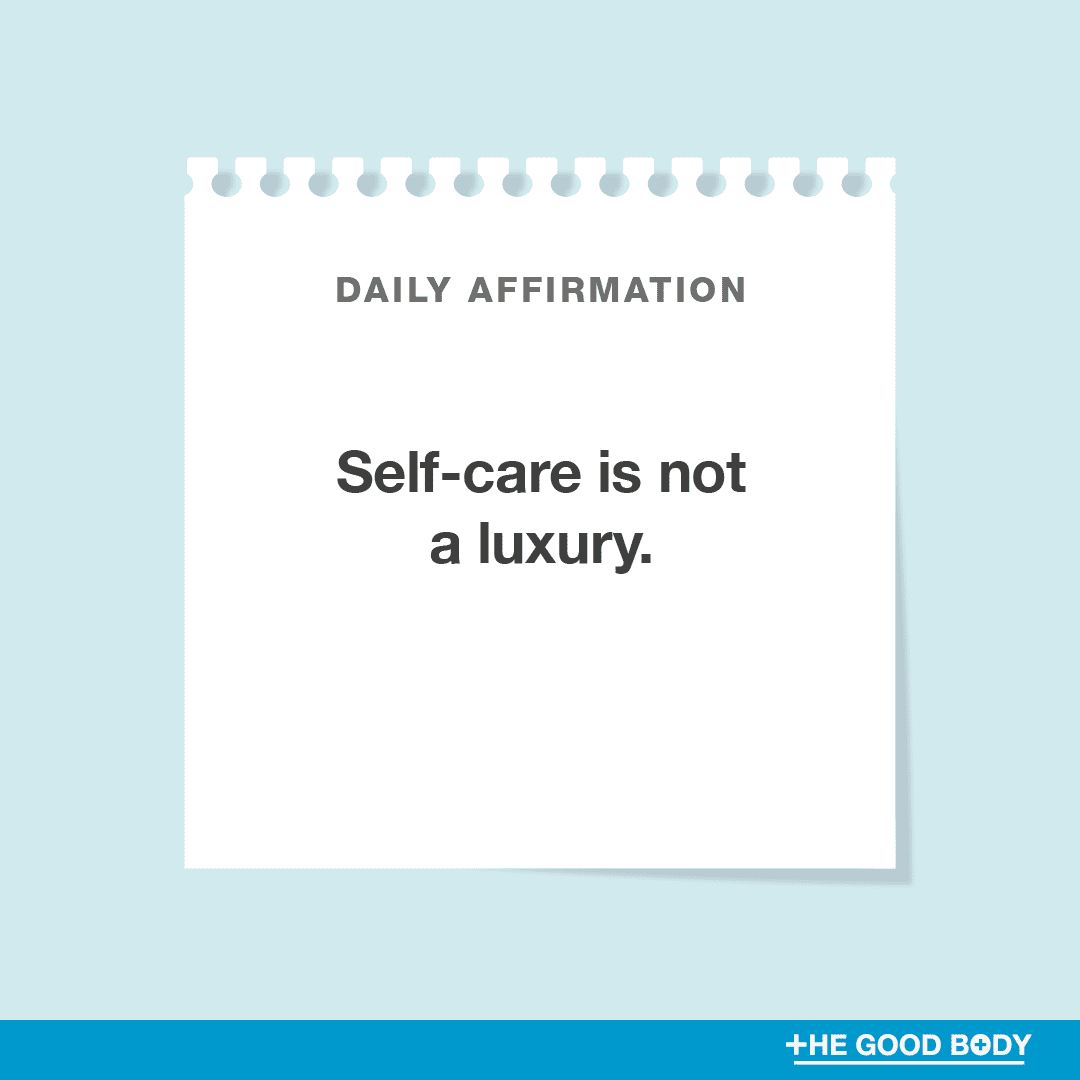 6. Self-care is not a luxury.
Making time for self-care is essential for women.
It could be something as simple as talking a walk in the fresh air each day, putting your phone away for a set amount of time or keeping a mindfulness journal.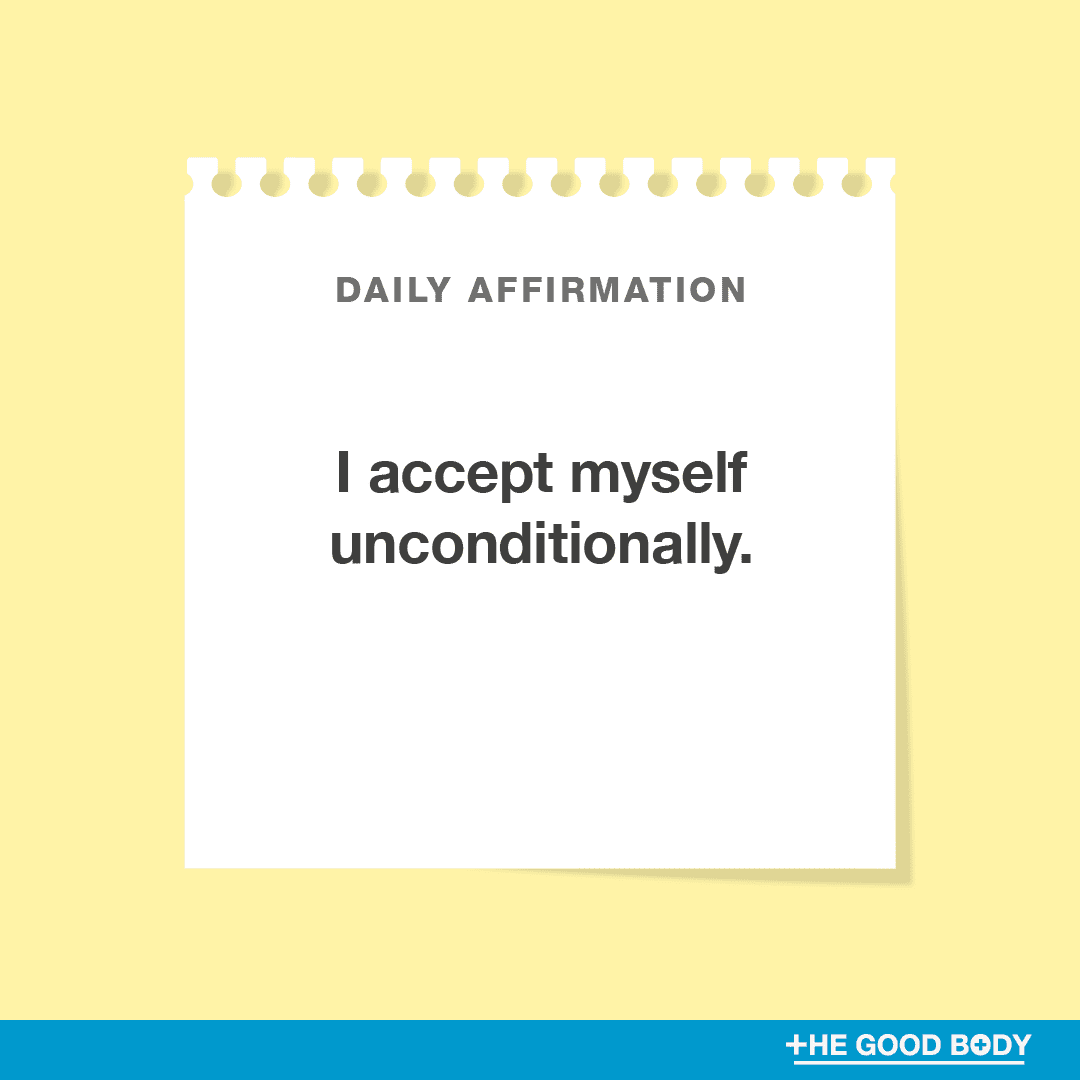 7. I accept myself unconditionally.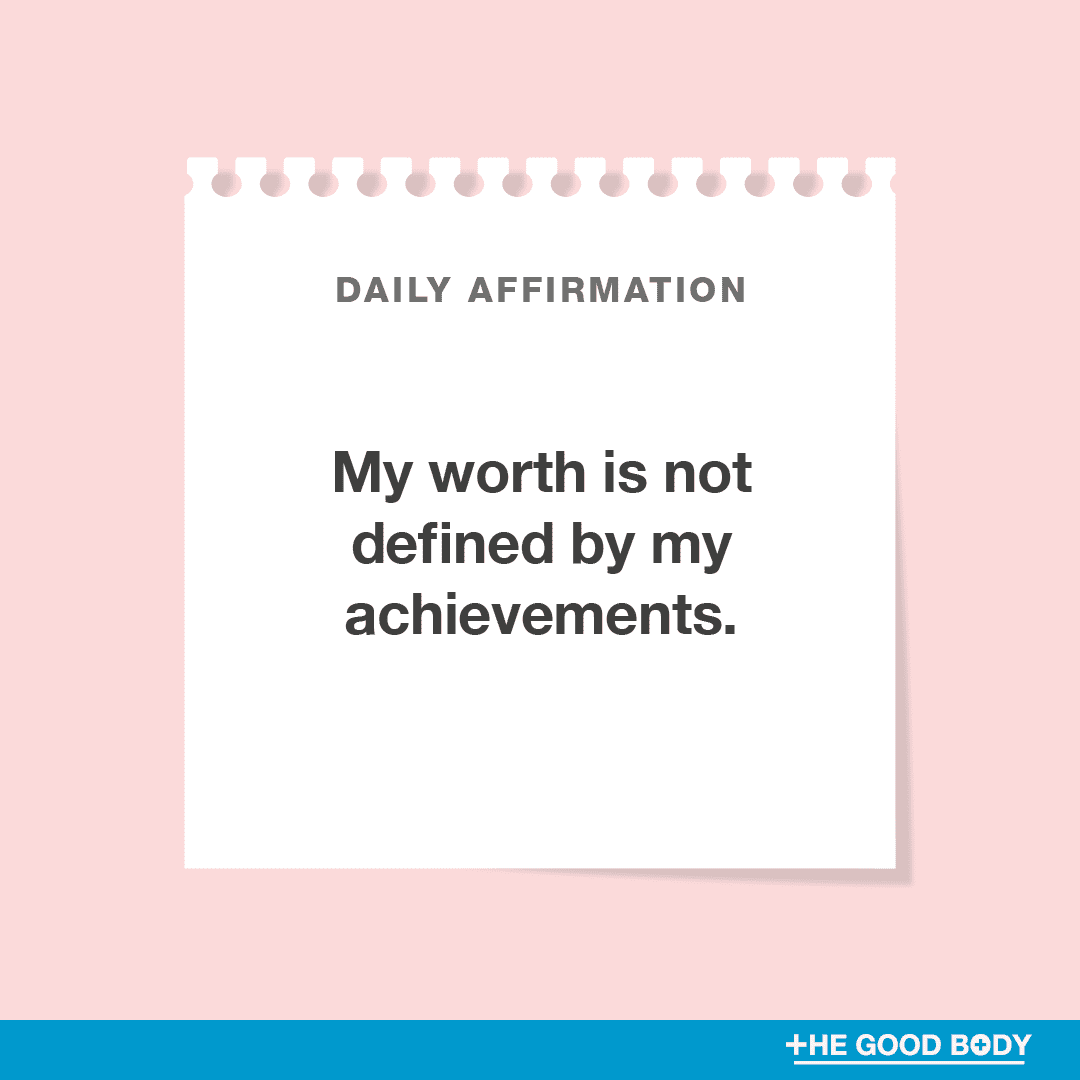 8. My worth is not defined by my achievements.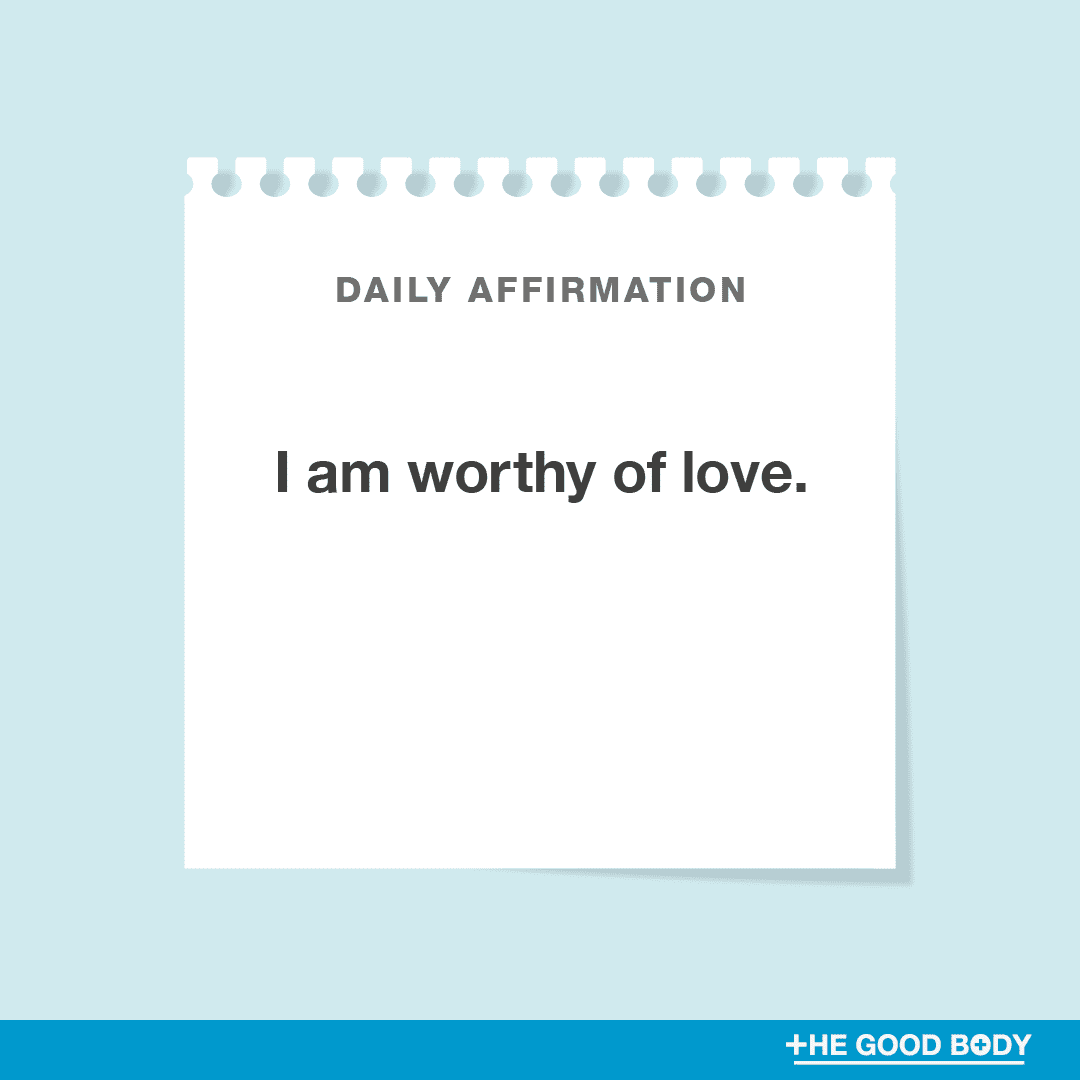 9. I am worthy of love.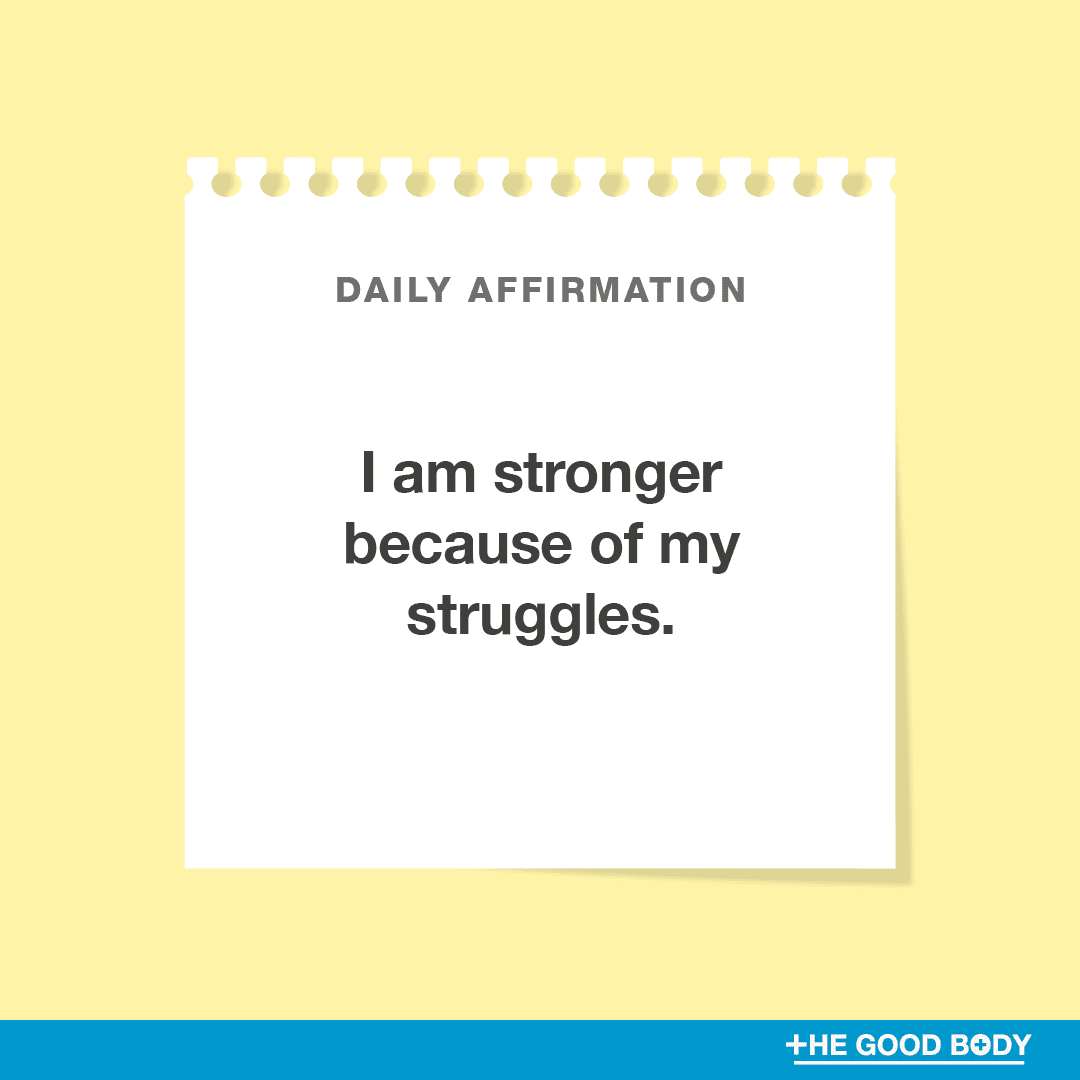 10. I am stronger because of my struggles.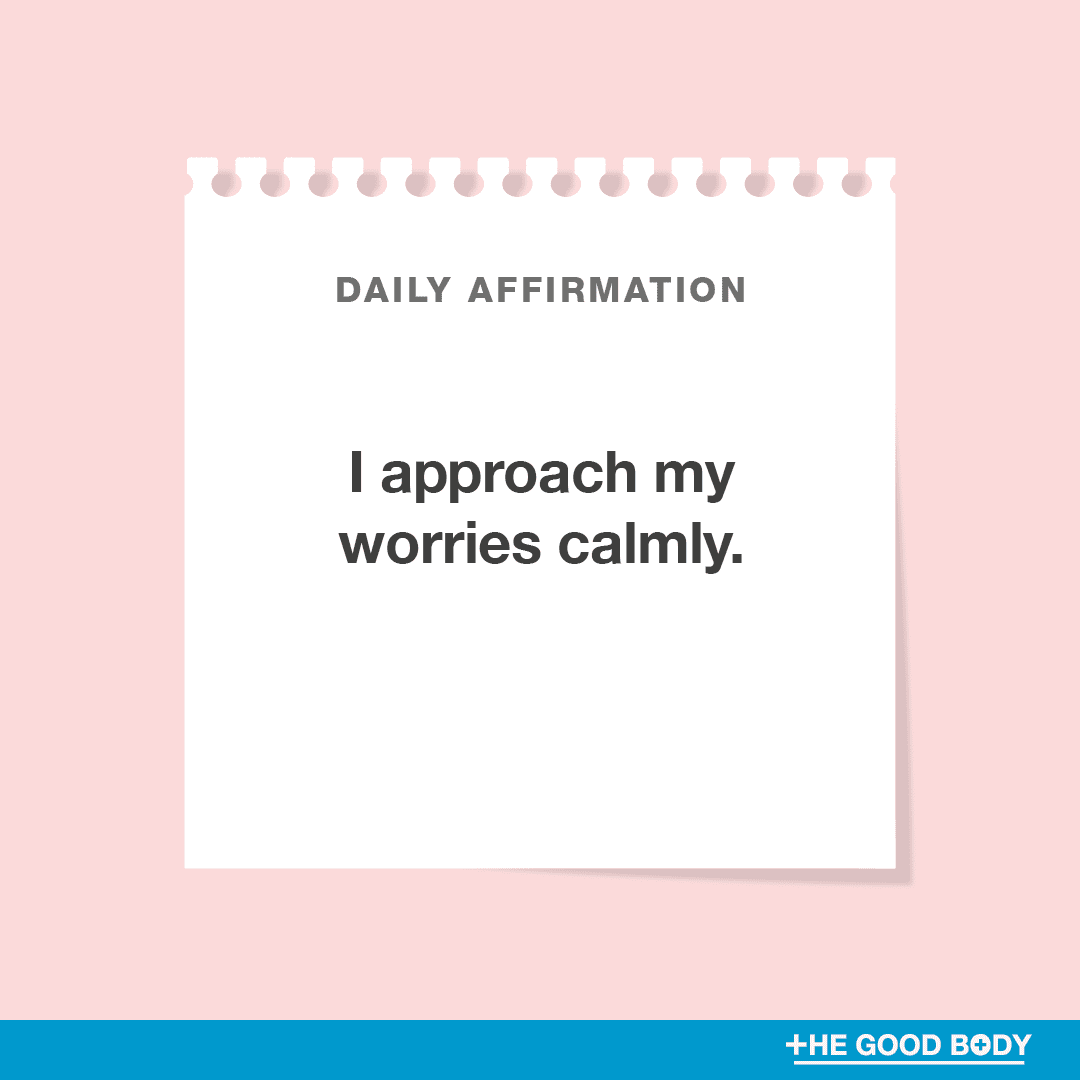 1. I approach my worries calmly.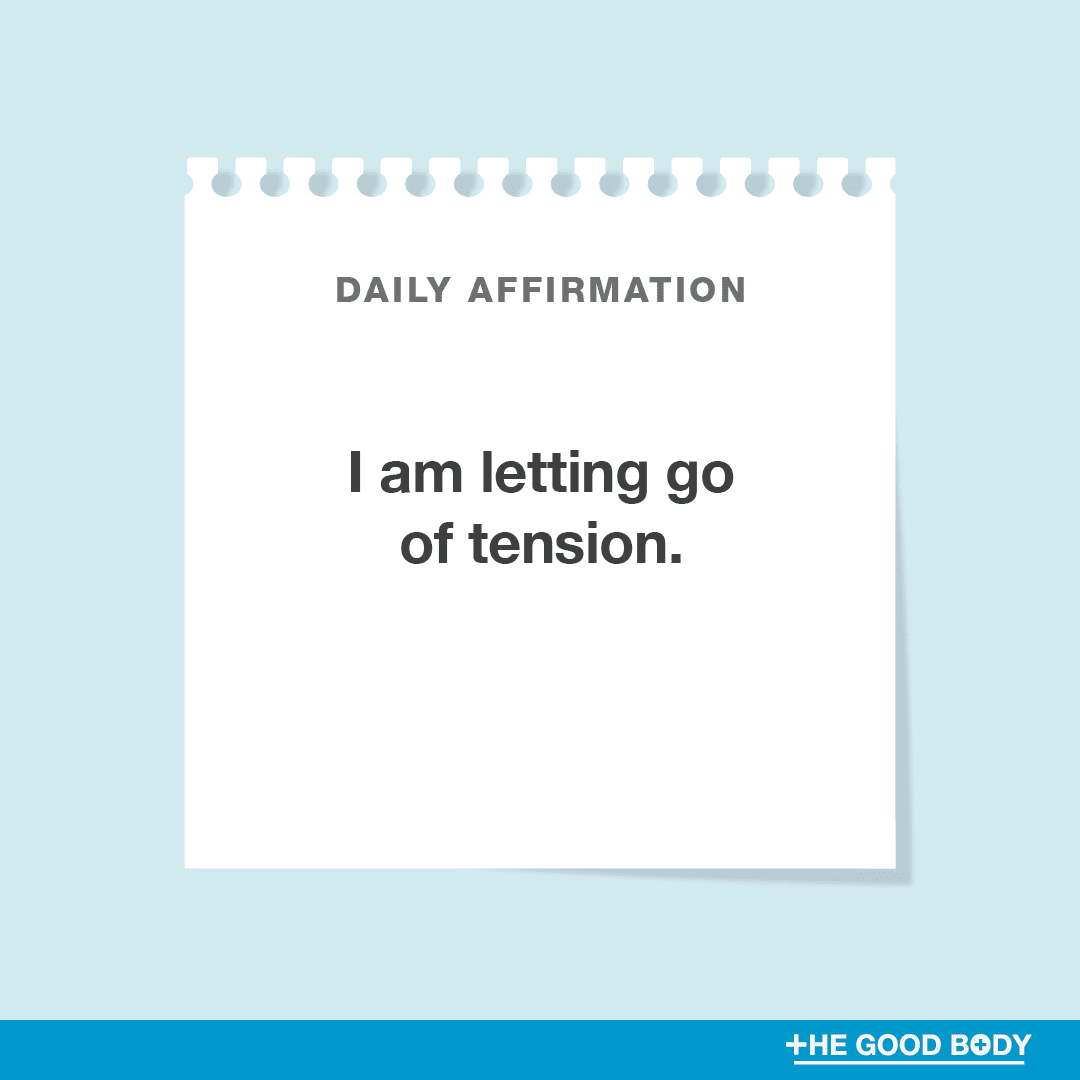 2. I am letting go of tension.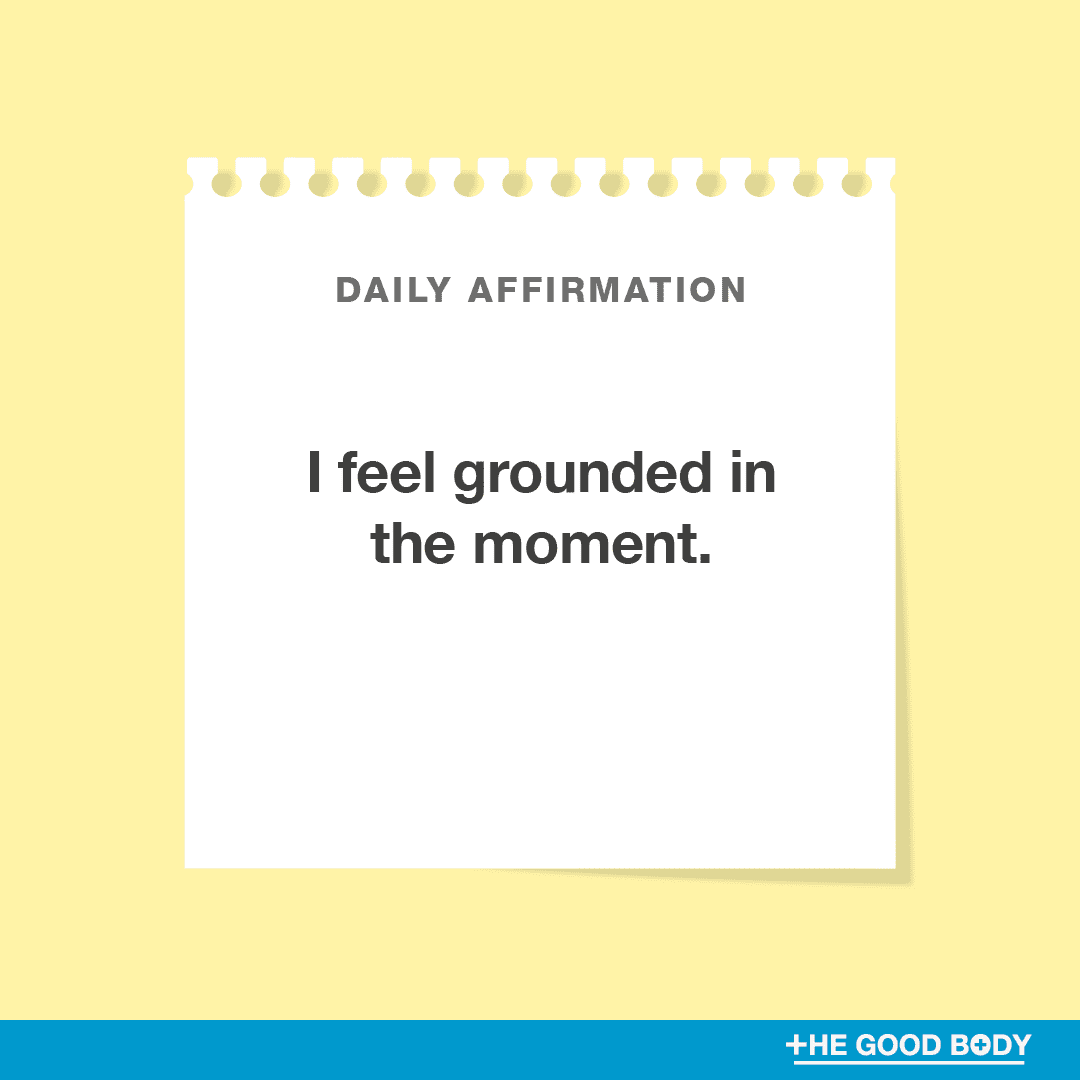 3. I feel grounded in the moment.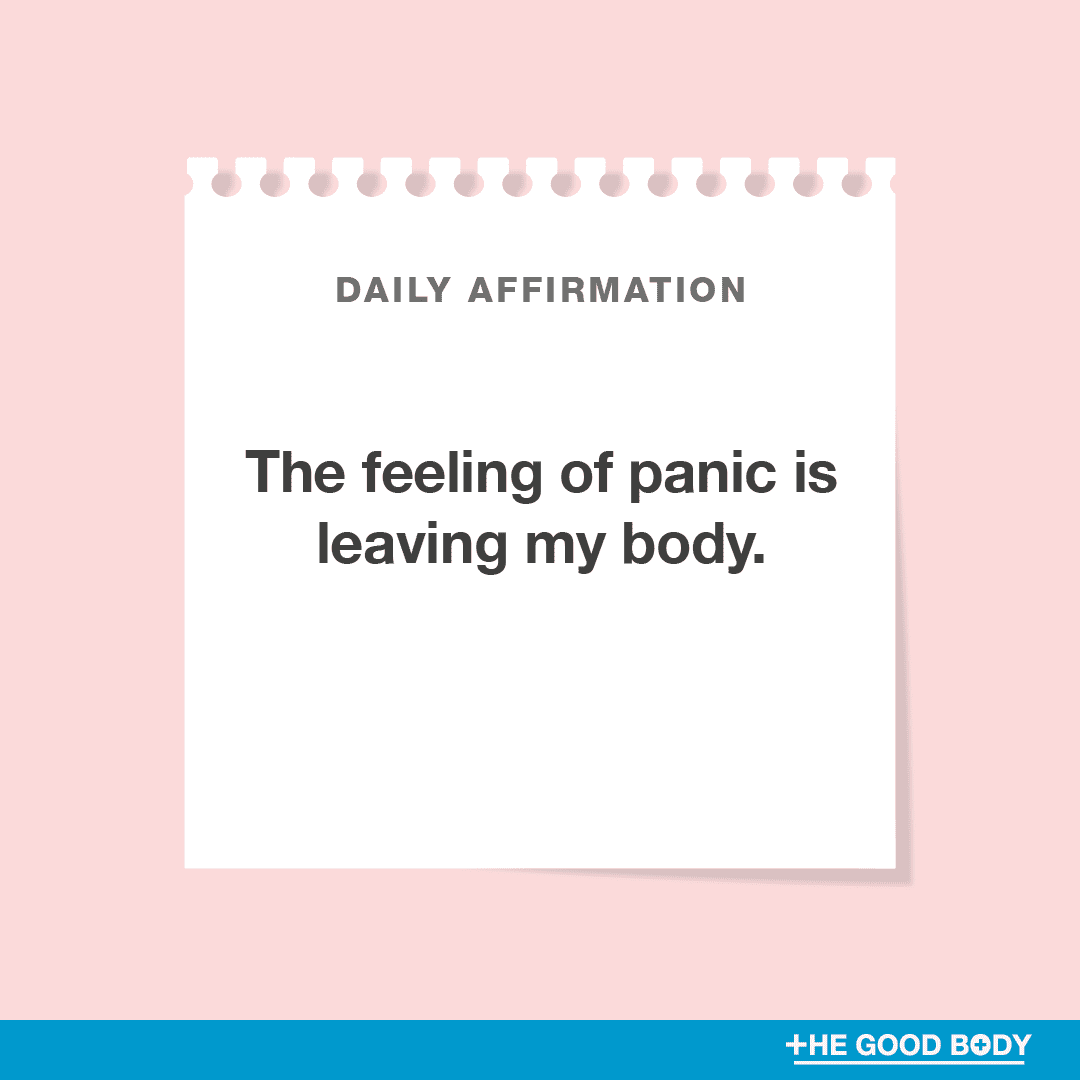 4. The feeling of panic is leaving my body.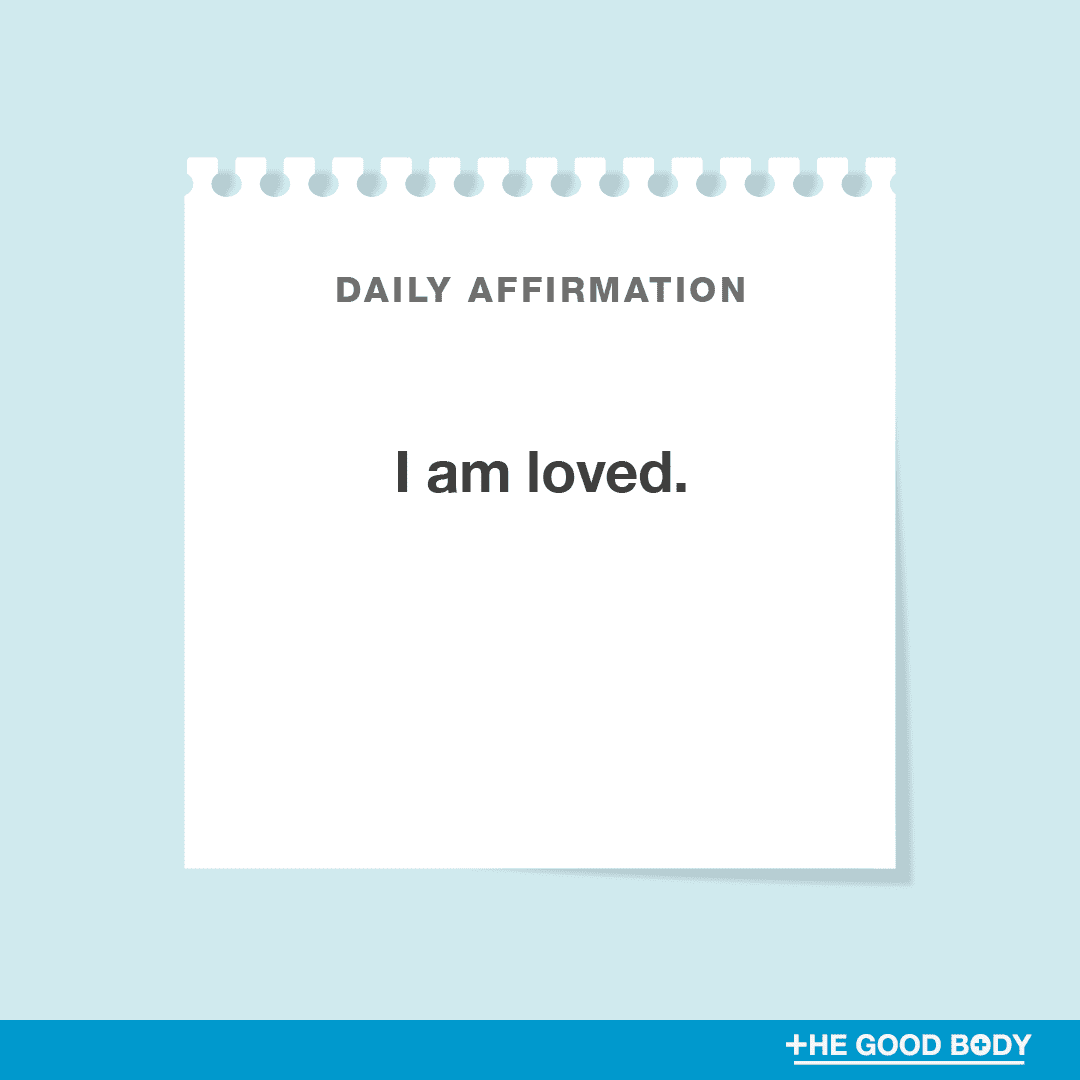 5. I am loved.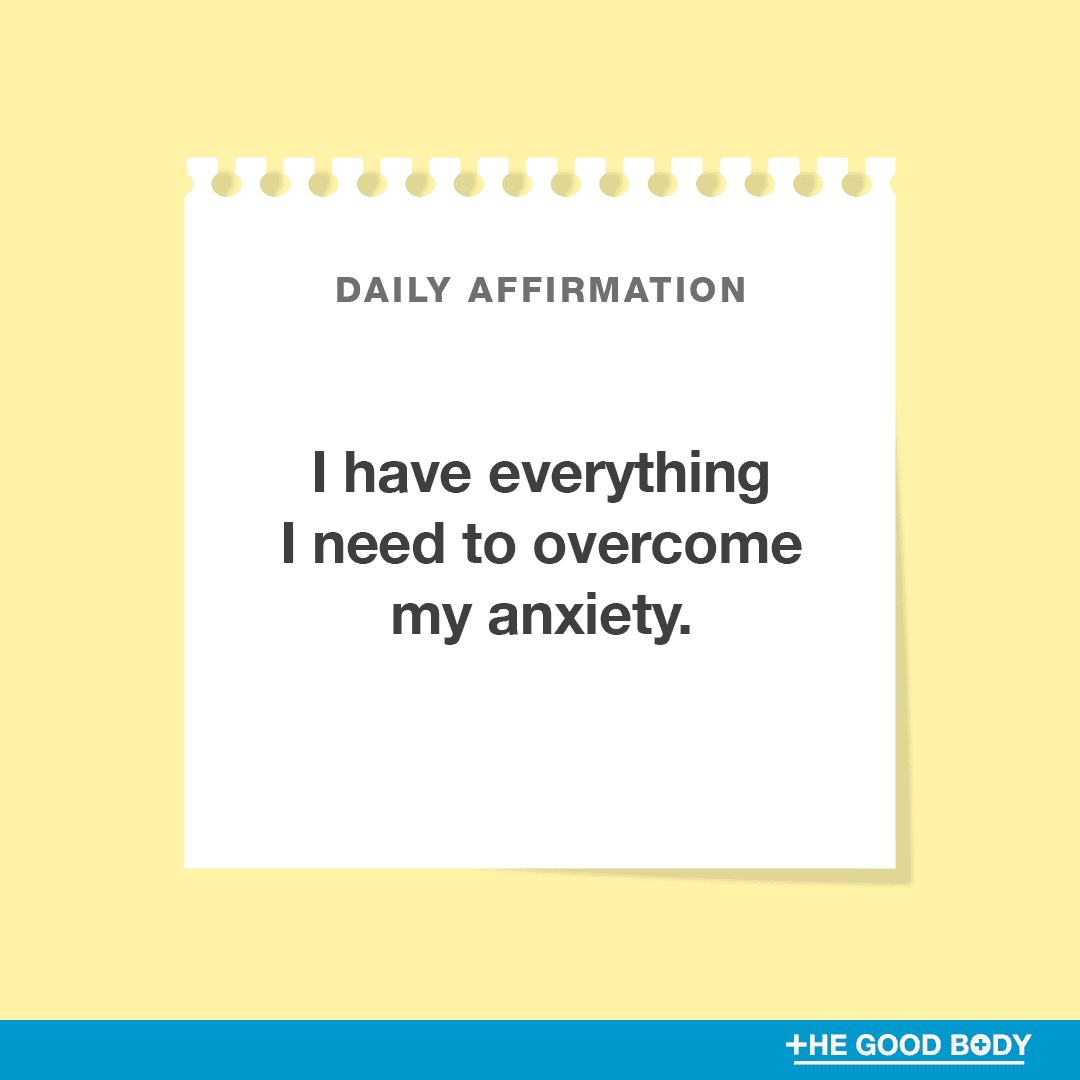 6. I have everything I need to overcome my anxiety.
One proven way to help relieve the symptoms of anxiety is through massage therapy, specifically acupressure.
Research into acupressure and anxiety shows it can provide immediate relief for symptoms, so perfect for your anxiety-relieving toolkit.

Plus this style of massage can be enjoyed in the comfort of your own home, all you need is an acupressure mat!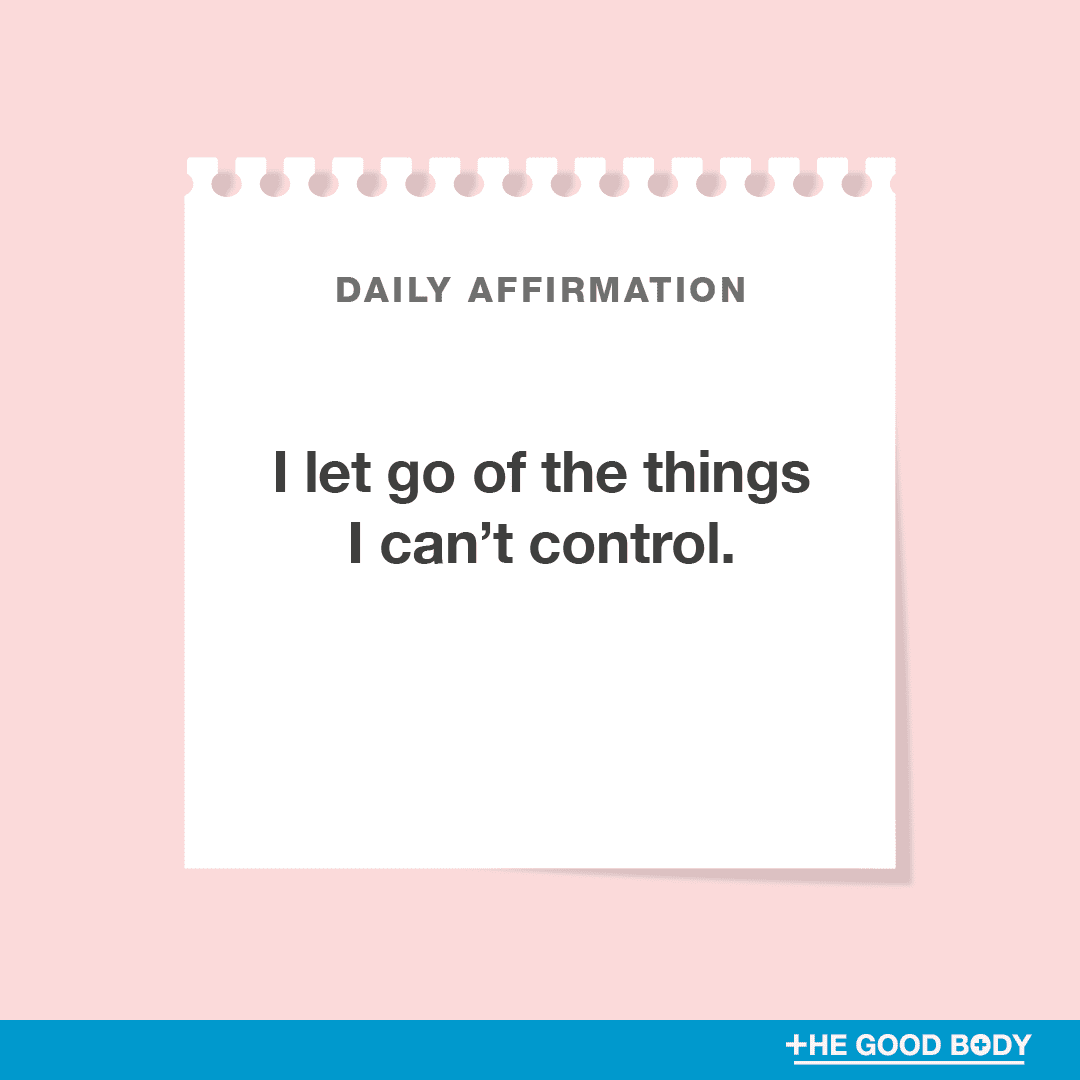 7. I let go of the things I can't control.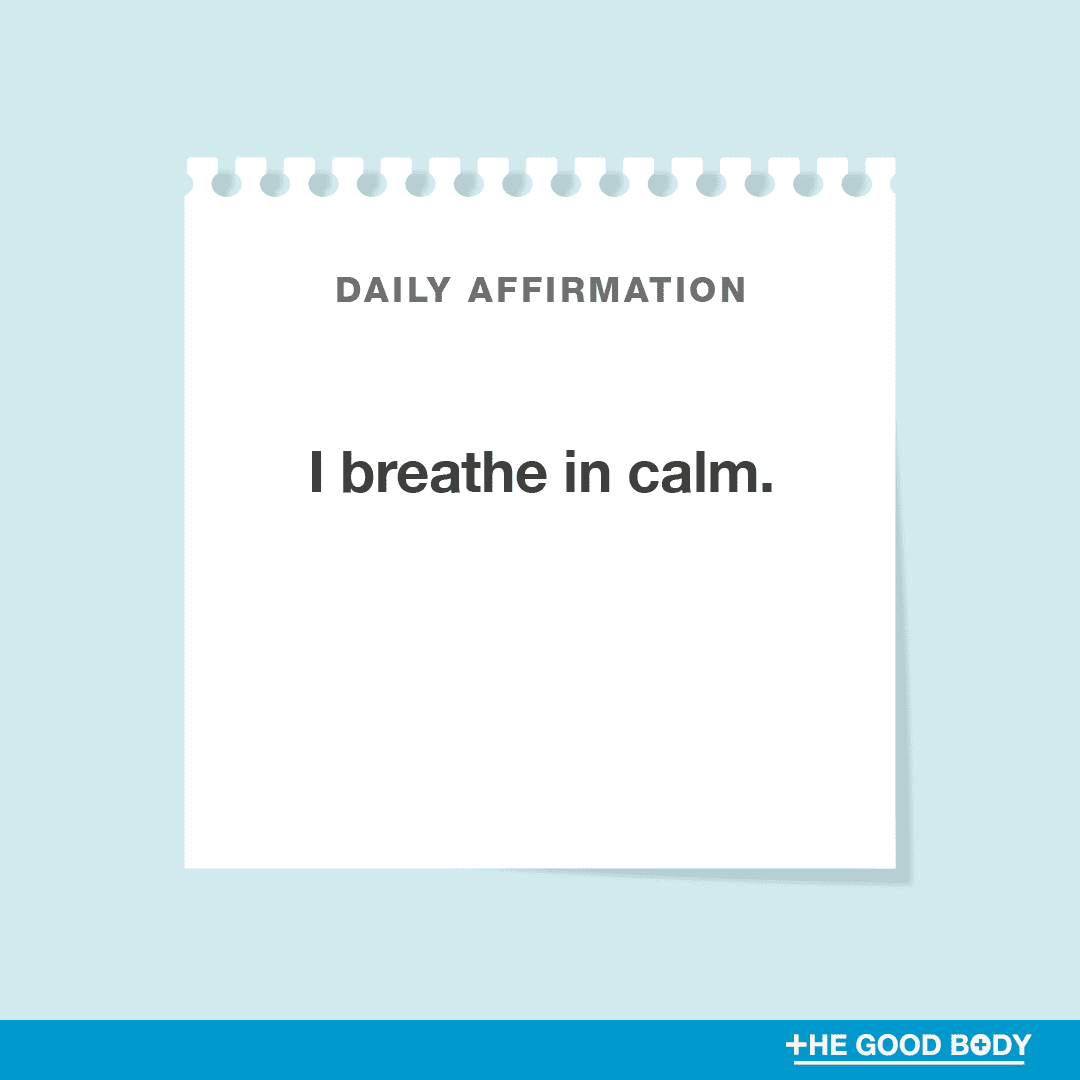 8. I breathe in calm.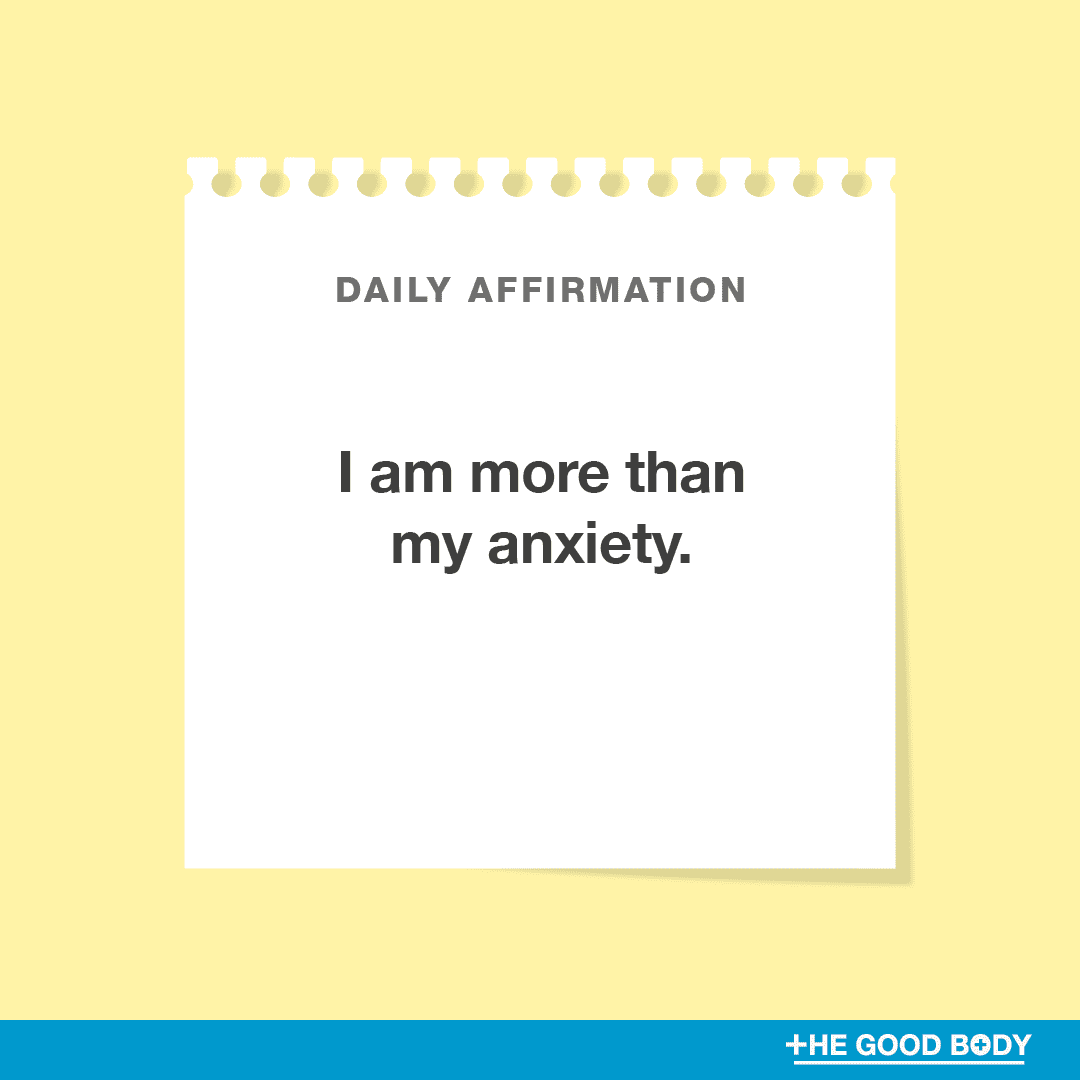 9. I am more than my anxiety.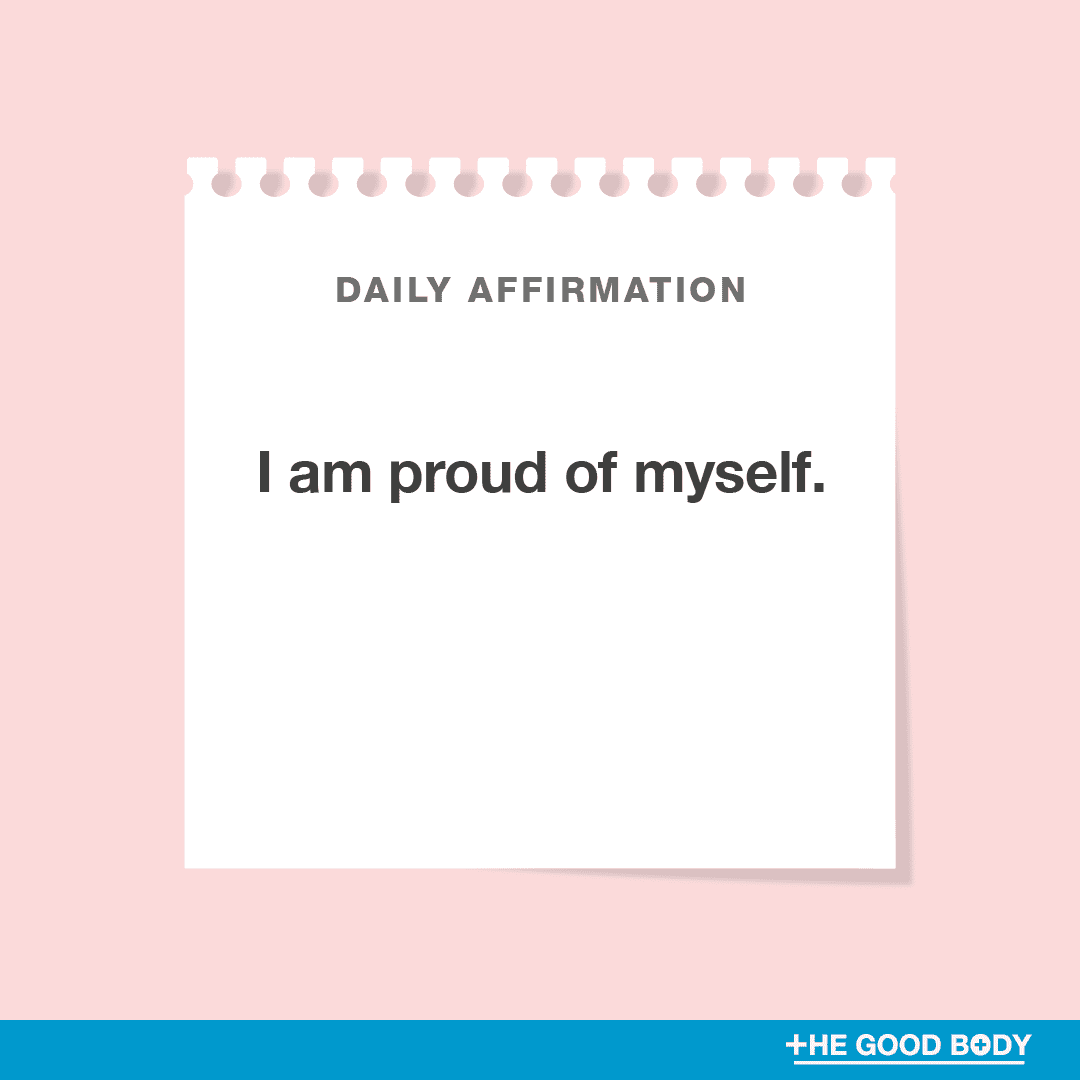 10. I am proud of myself.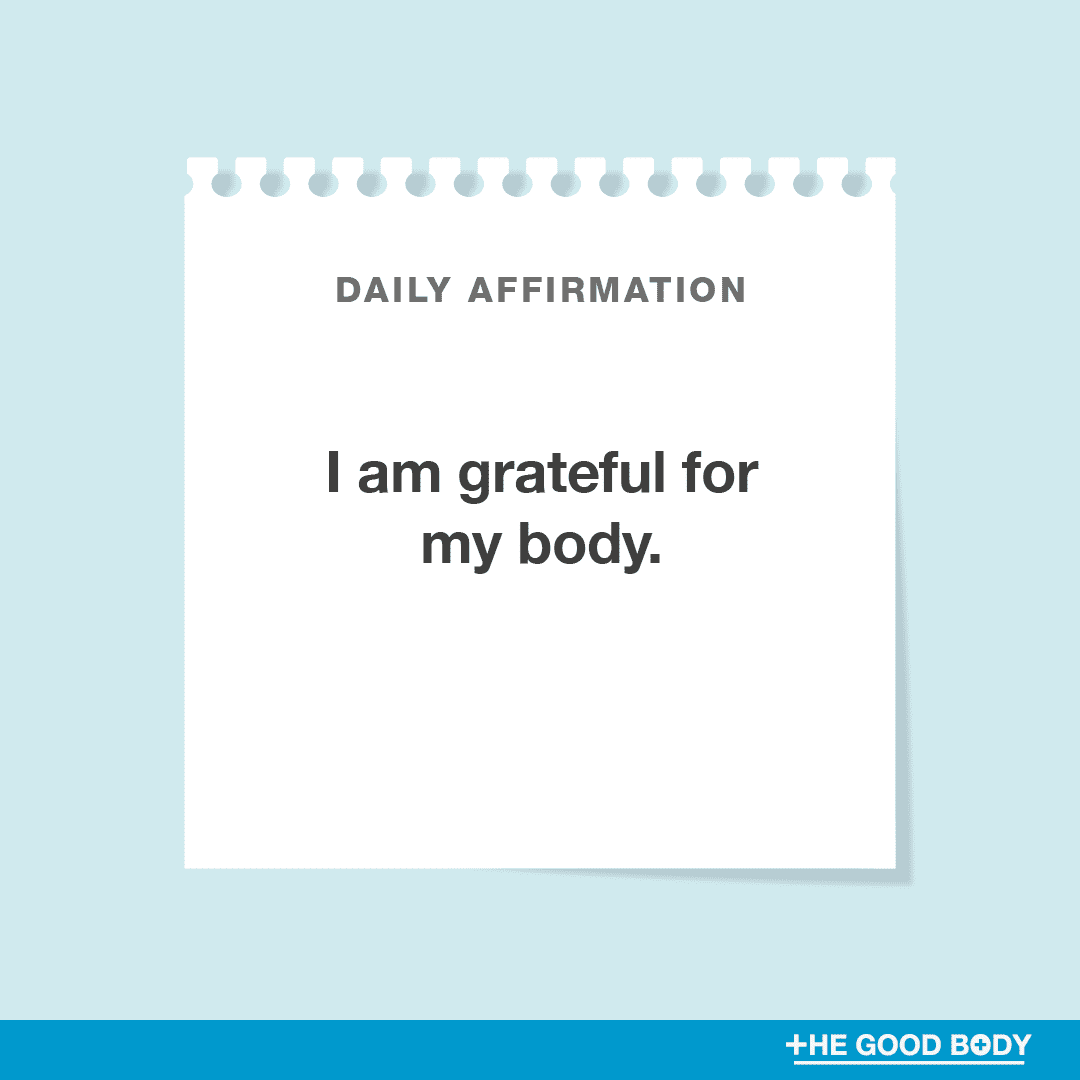 1. I am grateful for my body.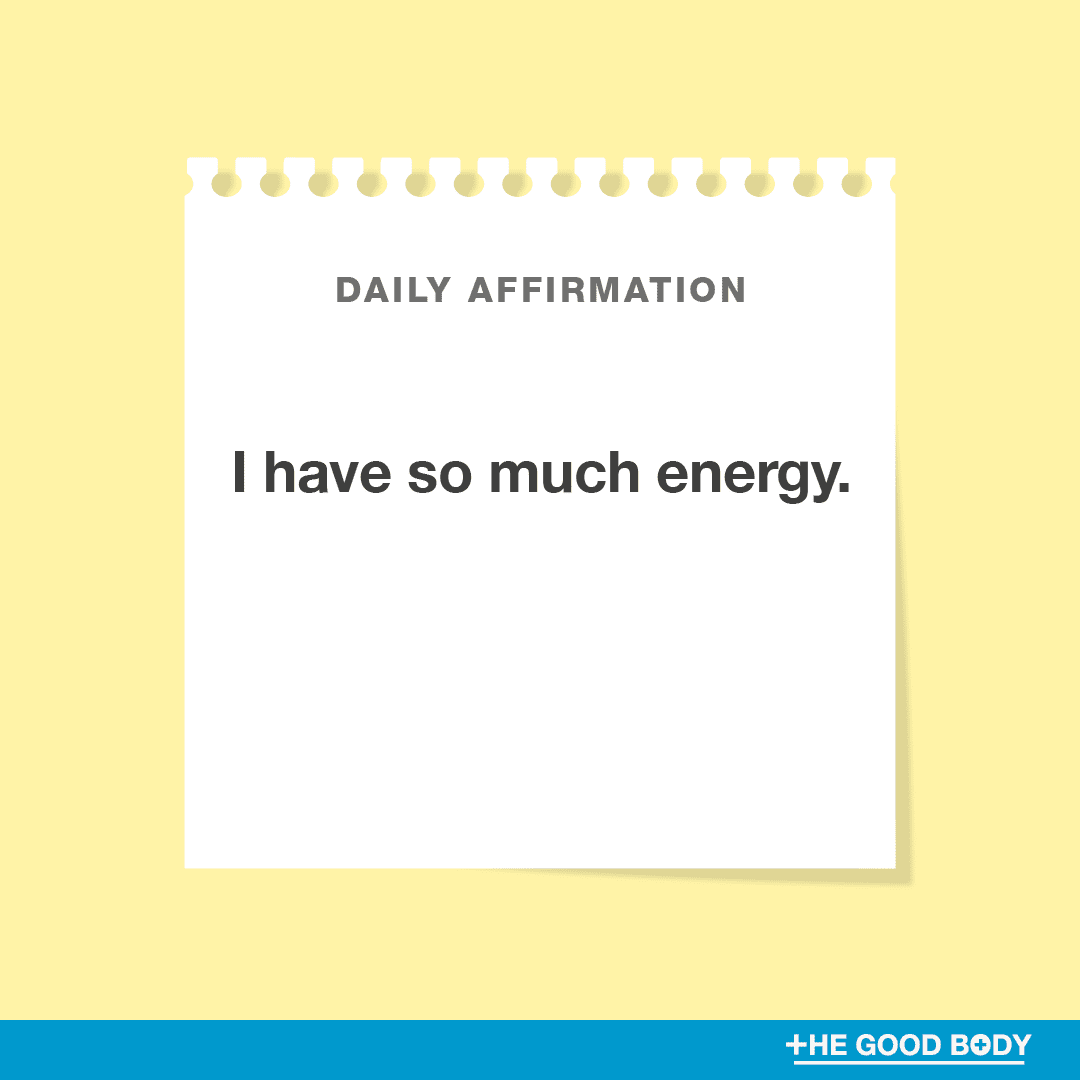 2. I have so much energy.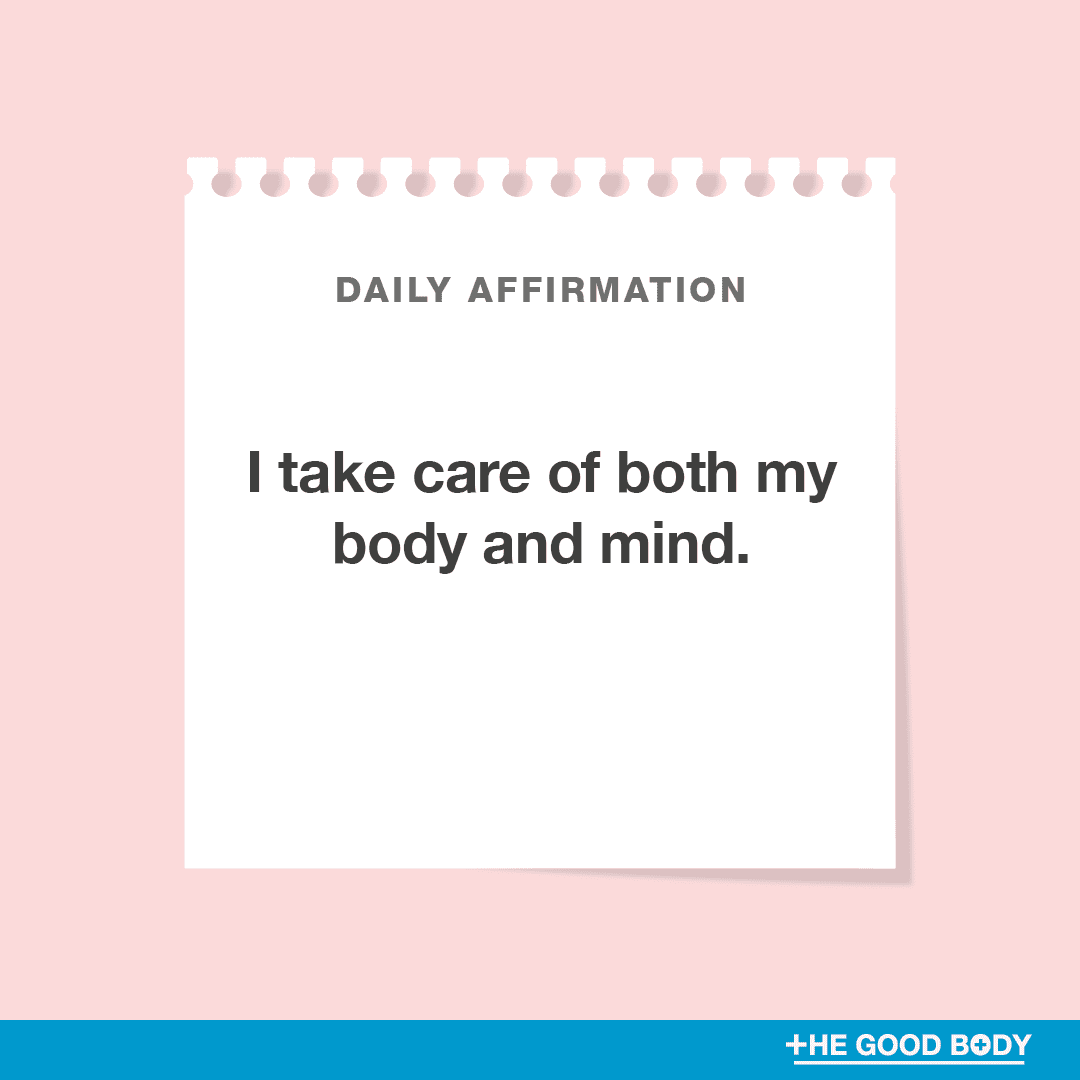 3. I take care of both my body and mind.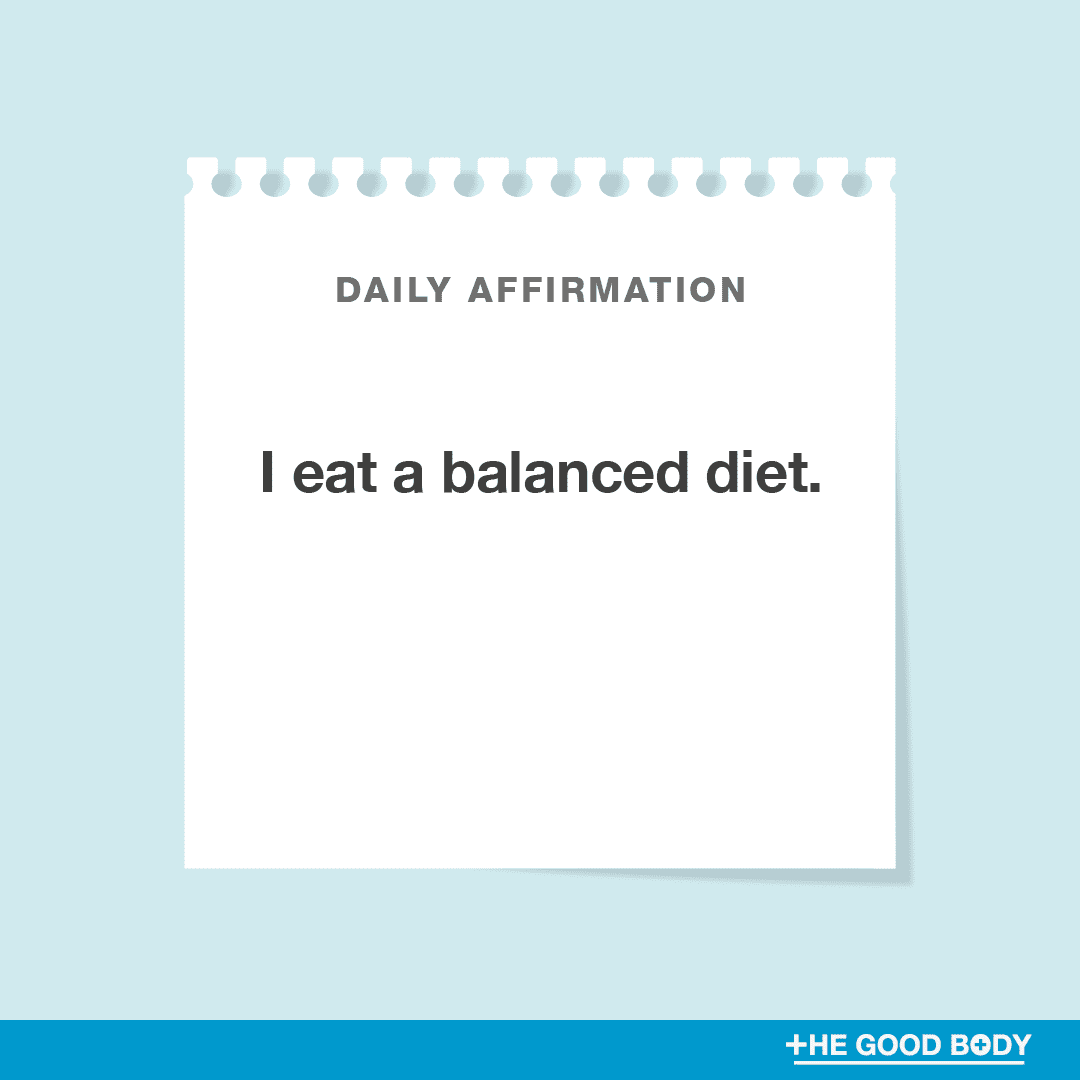 4. I eat a balanced diet.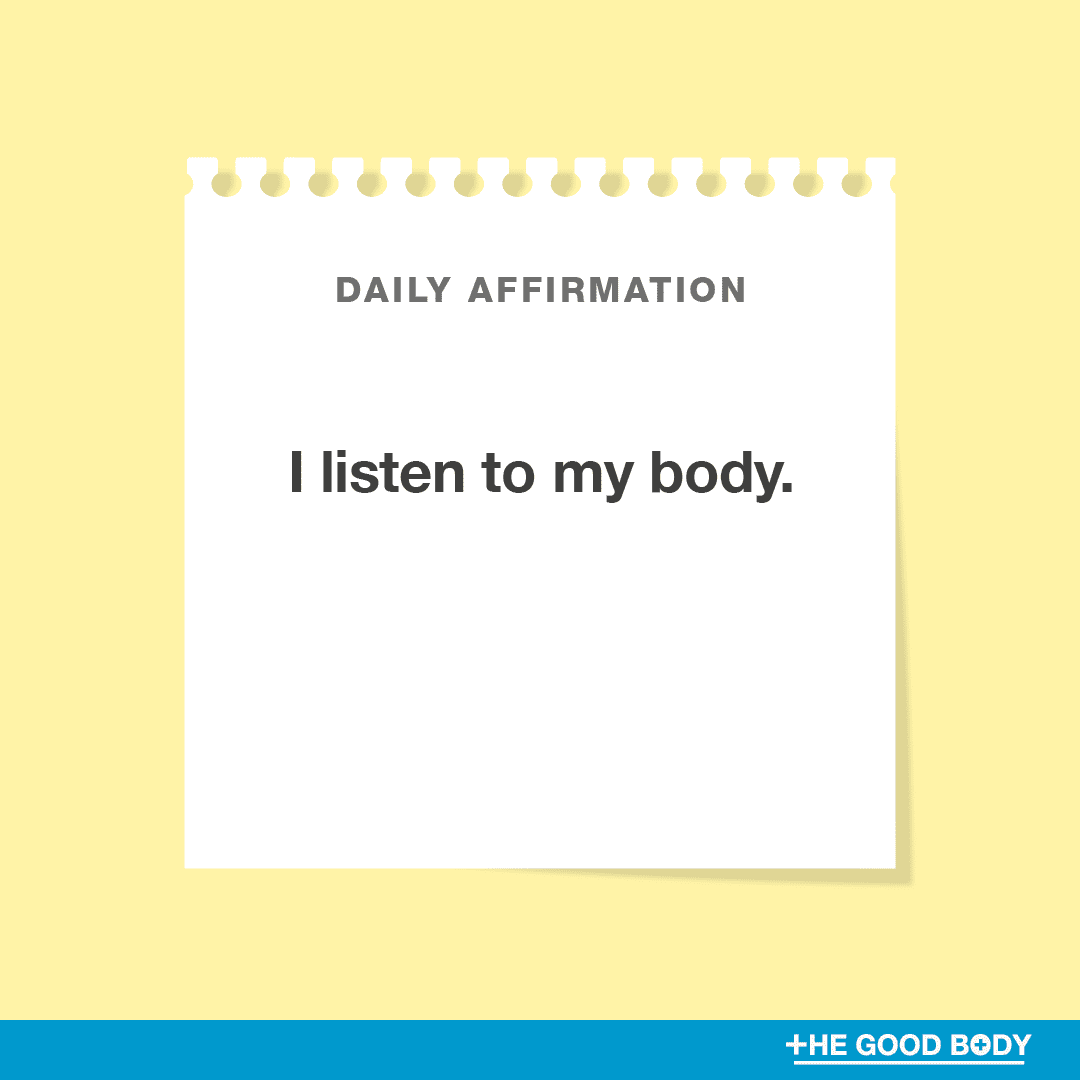 5. I listen to my body.
One way to tune into your body is through practicing meditation.
The art of meditation has many health advantages. It can improve your memory, reduce angry feelings and boost your self-esteem.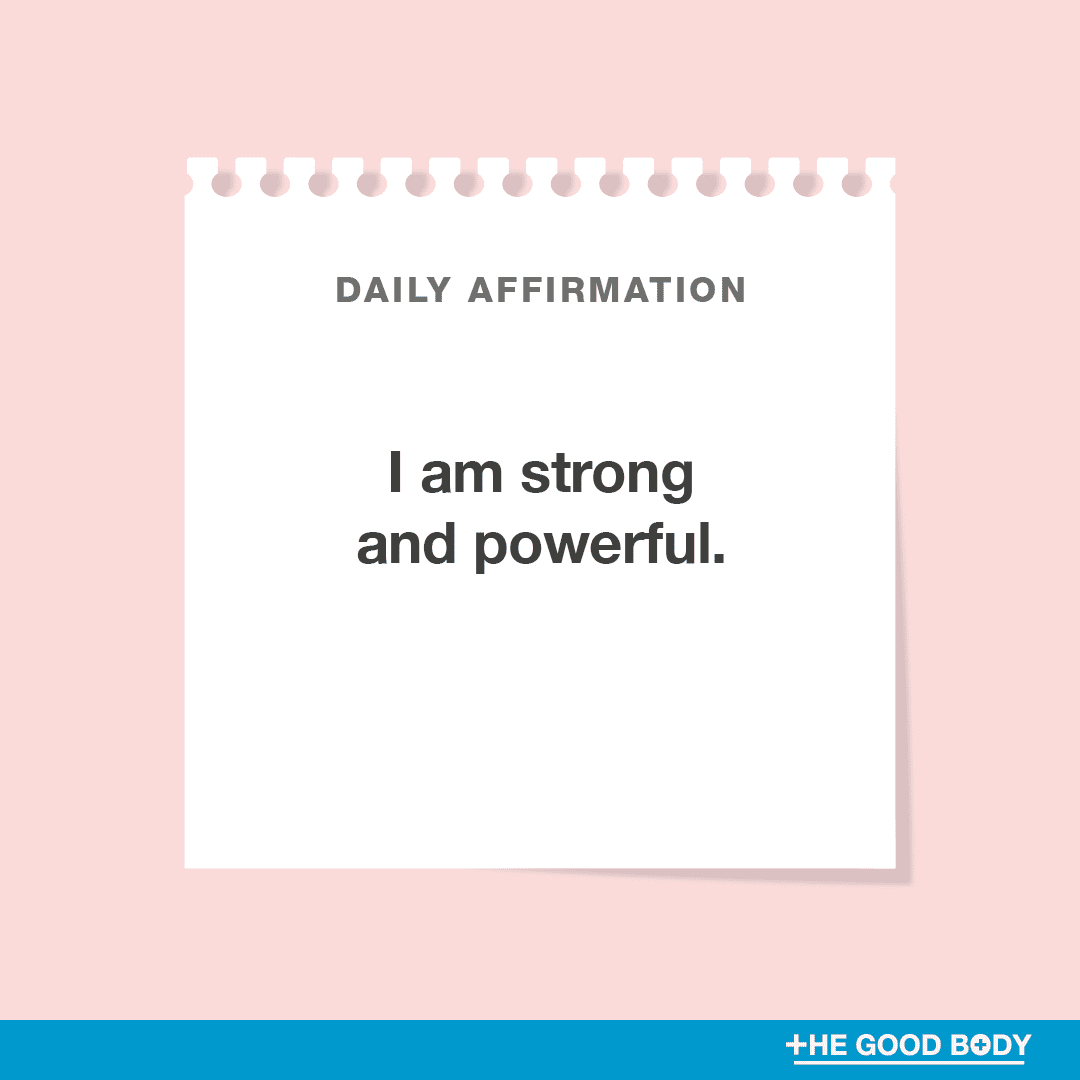 6. I am strong and powerful.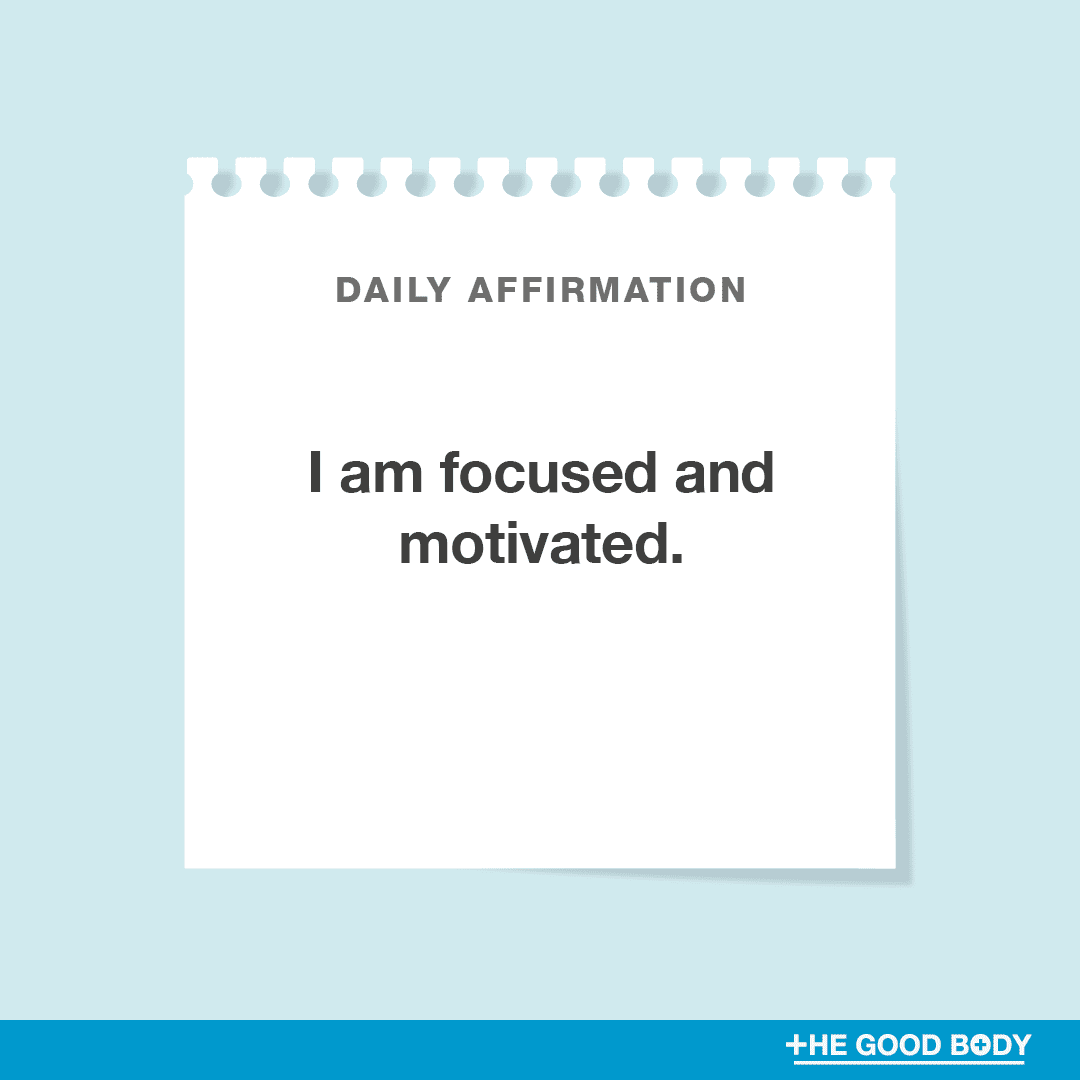 7. I am focused and motivated.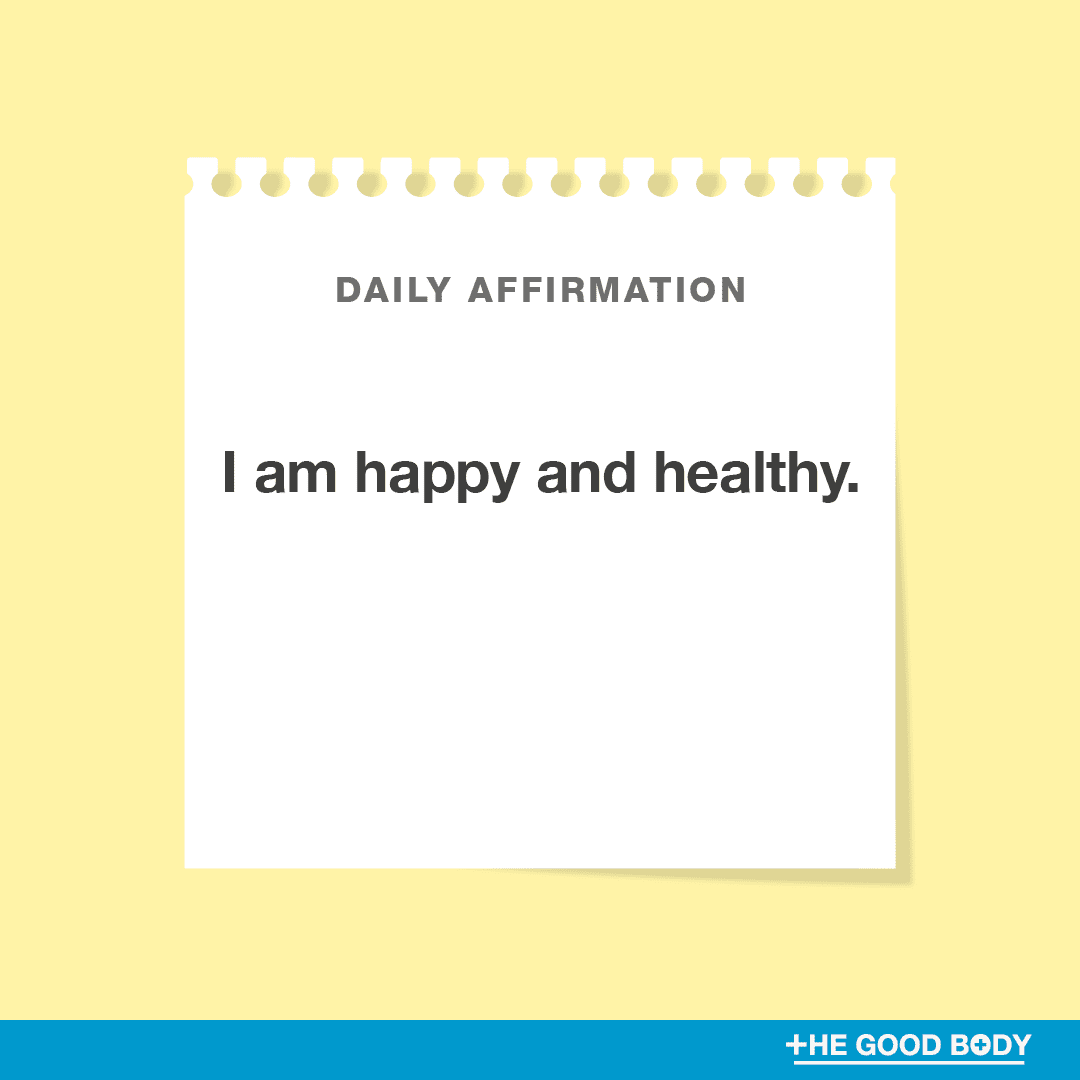 8. I am happy and healthy.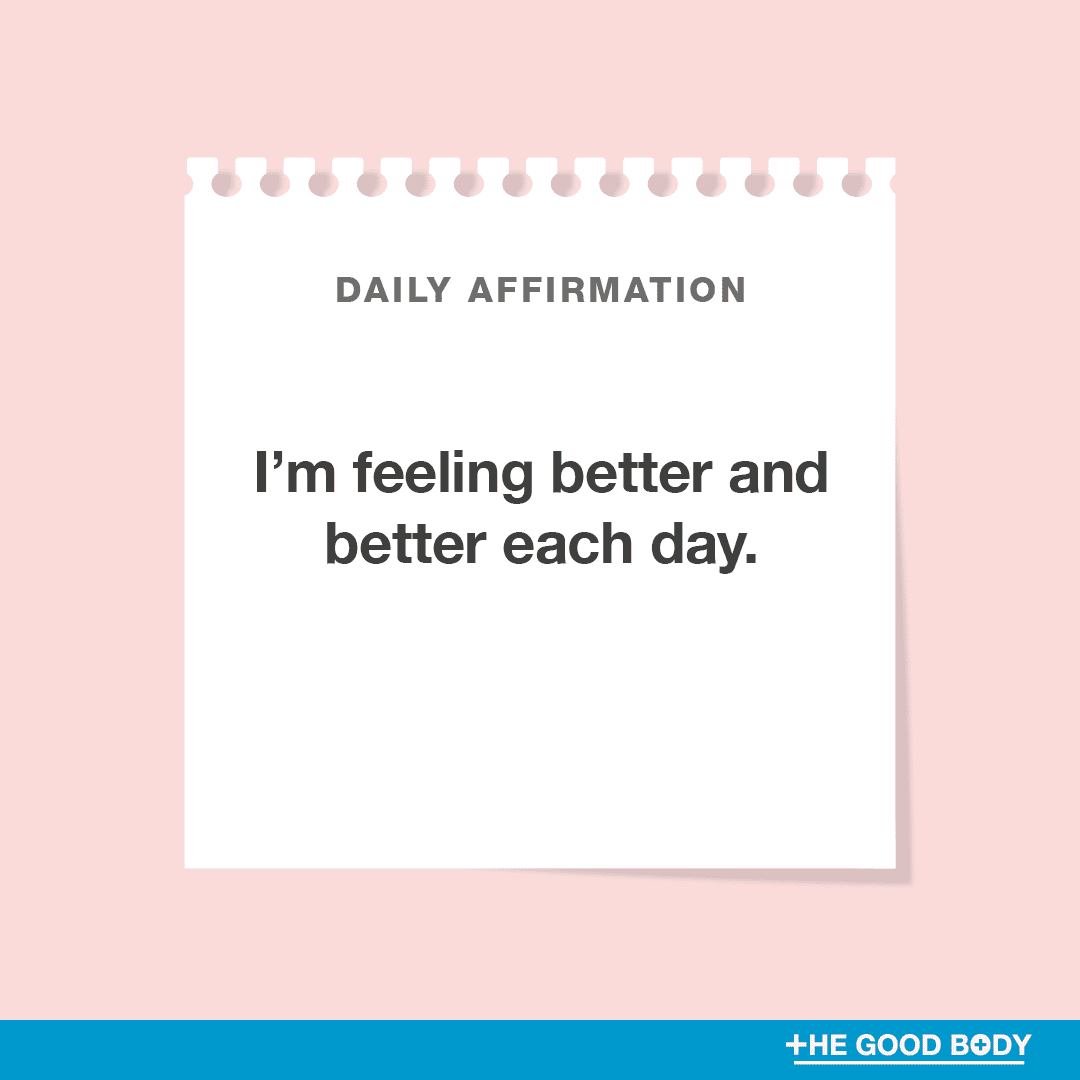 9. I'm feeling better and better each day.
If you're living with daily pain then finding the right words to inspire you can be a little more challenging.
We've compiled a list of chronic pain affirmations to help improve your mood.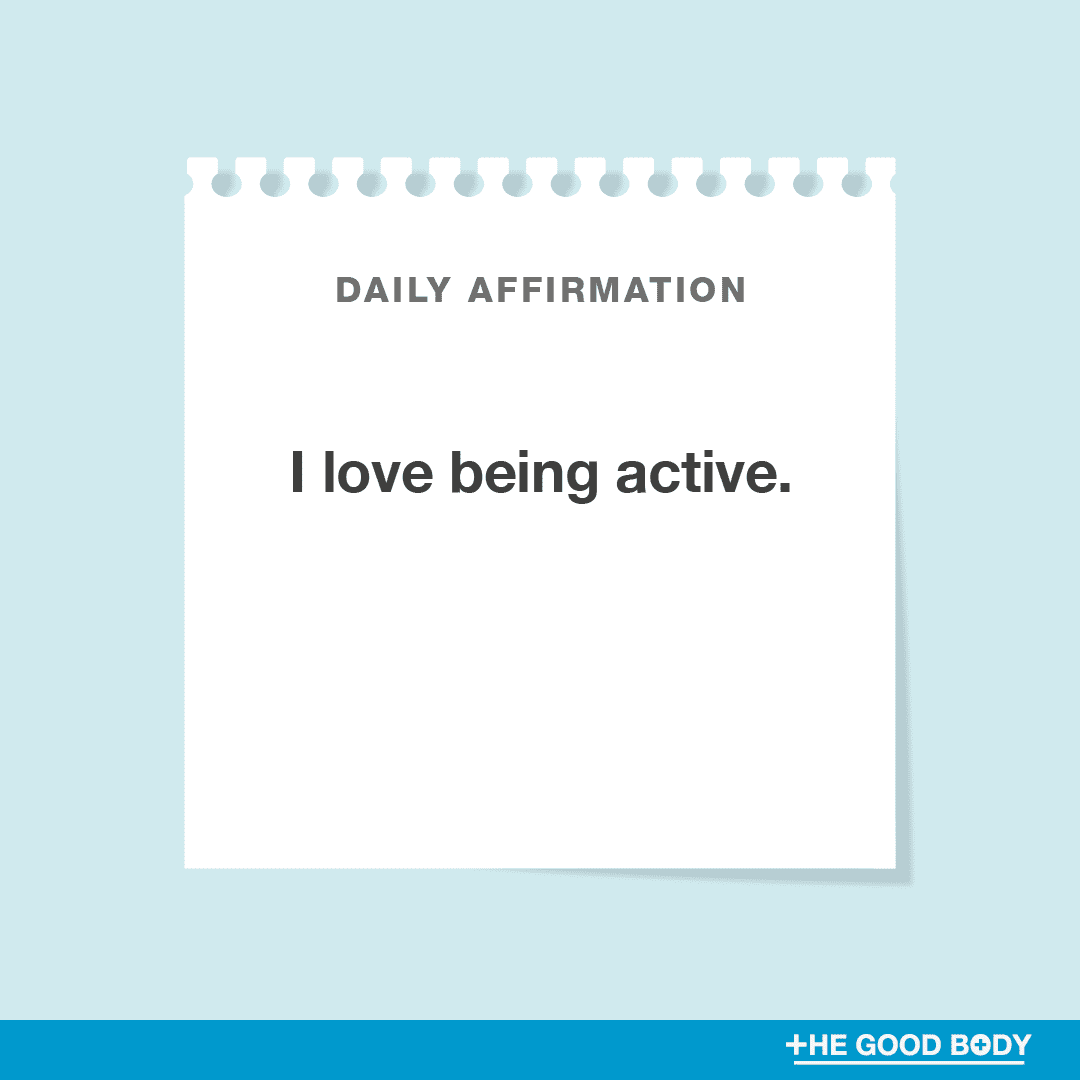 10. I love being active.
Follow Inspiring People
Now you have a wealth of inspiring sentiments, how about learning more about inspiring people you can follow to further uplift you?
Read our round-up of the top 10 wellbeing Instagram accounts and influencers to follow in 2023.