The holiday season is upon us again so here at The Good Body we have put together a list of items to bring a little festive cheer to you and your loved ones and make the holiday season a little easier and healthier. Here's to happy holidays and a great start to 2017!
Withings Body Cardio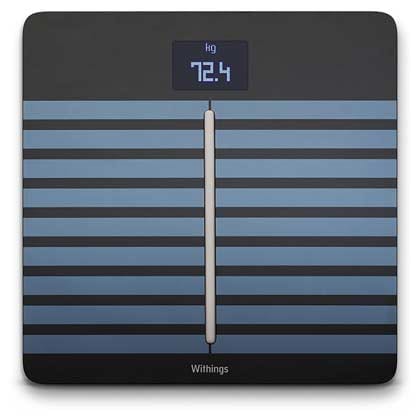 This is no ordinary weighing scale. The Withings Body Cardio allows you to check and monitor your whole family's body composition metrics and cardiovascular health.
Using cutting edge Pulse Wave Technology to monitor heart health, taking into account age and fitness level, each measurement will appear on the Health Mate app thus enabling you to track progress and even follow the advice on small adjustments to reach your goals.
The ergonomic and sleek design brings previously only medically available analytics to the domestic bathroom.
Fitbit Charge 2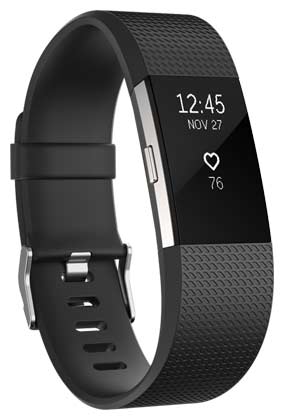 Fitbit has been the the go to name in fitness tracking since the devices came to the market and for good reason.
Now with added features and customisable options, the Fitbit 2 tracks all activity day and night, from tracking heart rate to provide accurate breakdowns of exercise performance too enlightening you on sleep patterns, this attractive watch intelligently attunes you to your body's natural rhythms allowing you to maximise efficiency and keep you on track.
AeroPress Coffee Maker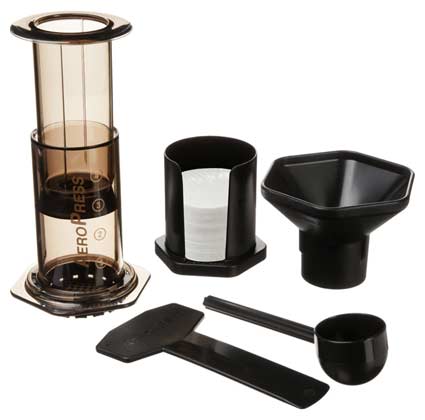 With a house full of guests and energy levels low, the Aeropress is exactly what you need for the holiday season. Making four cups of delicious, rich, smooth coffee in one minute, it is this speed that creates such flavour as you get with the enormous, expensive, top of the range Italian barista machines.
Fast and convenient this compact design will deliver your cafe quality American or expresso style coffee exactly when you need it, be that after dinner with friends and family or just as you rush out of the door for work.
TaoTronics Bluetooth 4.1 Sport Magnetic Headphones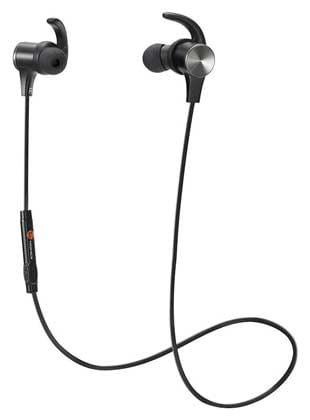 The TaoTronics Bluetooth 4.1 Sport Magnetic Headphones are state of the art wireless earbuds specifically designed for those on the go. Whether listening to your workout tunes, motivational podcast or even taking telephone calls with CVC 6.0 Noise Cancellation technology this system delivers excellent sound quality through the durable, lightweight and sweat-proof headset.
With one hours charge lasting for over five hours playing time lack of connectivity will not limit your performance.
Clever Yoga Premium LiquidBalance Mat Eco and Body Friendly Sweat Grip Non-Slip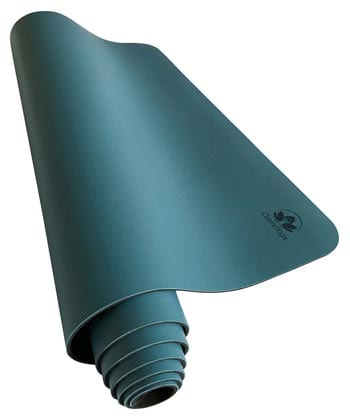 Yoga continues to soar in popularity as its physical and mental health benefits are clear. Eco-friendly and body-friendly made with sustainably sourced and processed, 100% biodegradable, natural tree rubber; this mat contains no PVC, latex or toxic chemicals.
This super comfortable non slip mat will allow you to remain posed even during the most dynamic and sweaty sessions. Here's to a calm and toned 2017.
Amazon Kindle Paperwhite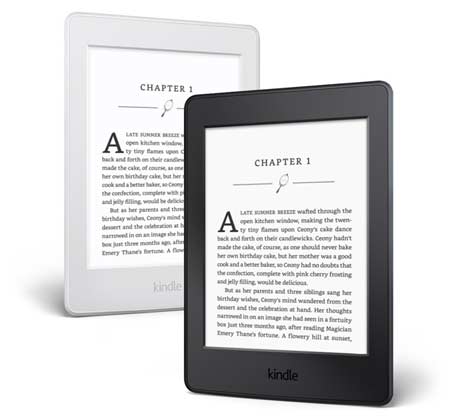 The Kindle Paperwhite from Amazon has over double the amount of pixels delivering the highest resolution reading display at a great price.
Storing literally thousands of books, with the entire Amazon library only a click away this really is the perfect gift for any bibliophile. Reading on the go, or whilst travelling?
The Kindle is lightweight and compact featuring LED backlight allowing you to read in low light or without disturbing others.
Selfie Stick, Foneso Extendable Monopod with Bluetooth Remote and Tripod Stand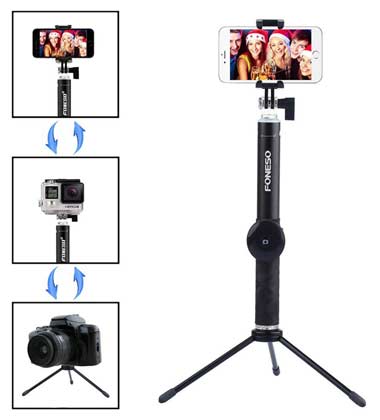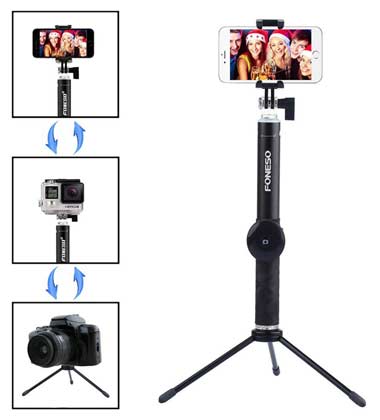 With friends and family around the festive season you'll want to catch every moment. The Foneso Extendable Monopod is the ultimate selfie stick, with bluetooth remote and tripod stand, it is like having your own personal photographer.
The adjustable stand and angle allows you to take group shots of the whole gathering including yourself without having to rely on any tricky timers.
Extendable from 7.1 inches to 32.7 inches the foldable design makes it extremely portable and will easily fit in even the smallest of bags or slip into a pocket, even better, this stick works for any device or phone under 3″ and is easily adapted for your Go Pro… an excellent present and a great gadget to own.
BenQ HT2050 3D Home Theater Projector with HiFi Speaker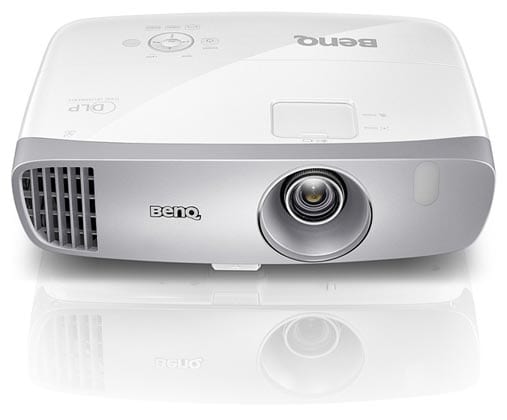 Ben Q is the leading manufacturer of projectors and with this latest offering it is easy to tell why. This HIGH RESOLUTION: 3D 1080p projector with ANSI Brightness of 2,200 Lumens, 15,000:1 contrast, premium RGBRGB Color Wheel and ISFccc Certified Calibration enables you to enjoy cinema quality screening in your own home.
Perfect for professional presentations the whisper quiet operation, with the lowest fan noise in its class allows pure concentration and is ISFccc Certified Calibration for day and night viewing. Sleek and discreet this projector utilises SmartEco technology for energy conservation and auto standby mode to save energy.
Sunflair Mini Portable Solar Oven Deluxe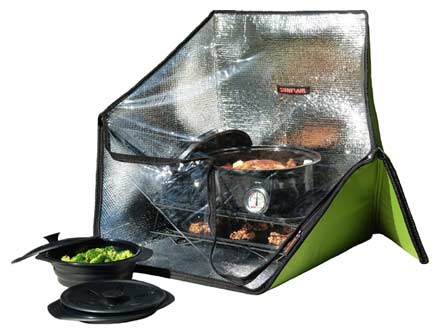 What to buy for the Bear Grylls in your life, the prefect gift for the man who has everything and loves the great outdoors.
Wherever you may be in the world from mountaintop to music festival this portable oven allows you to cook using only the sun! Weighs only 1 lb, 2 oz and folding to 2 x 15.5 x 19 inches it is durable and portable for Camping, Boating, RV-ing or even emergency Preparedness, Crafts.
In keeping with their environmental ethos Sunflair donates a portion of our proceeds toward providing a safer, healthier, and greener cooking experience for all, both here at home and across the globe.
Ultrasonic Cool Mist Humidifier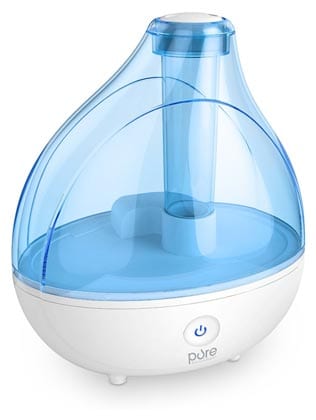 Tis the season of cold weather and central heating…dry skin, colds, flu and sore throats. The Ultrasonic Cool Mist Humidifier improves the quality and moisturises the dry air in your home or office in minutes helping to prevent all of these ailments.
The humidifier's 1.5-liter tank delivers a moisture output of 150 milliliters per hour making it the perfect solution to relieve the symptoms associated with dry air. On the low setting, you can expect up to 16 hours of continuous, safe operation and stay healthy throughout the year.
So confident are they with this product that Ultrasonic Cool Mist Humidifier is backed by Pure Enrichment's industry-leading 2 Year Warranty so your satisfaction is guaranteed.
Wave Premium Sleep Therapy Sound Machine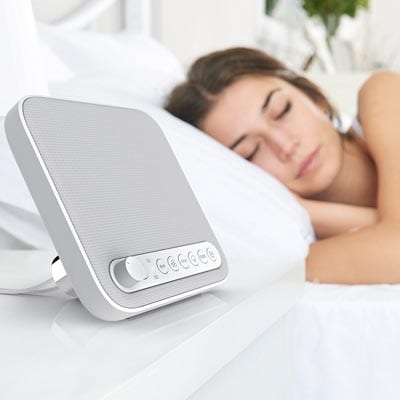 Sometimes when we need it most is when it is hardest to get a good nights sleep and with the party season in full swing you will want to get the best of your beauty sleep.
Creating the optimum environment for sleep and relaxation the Wave Sleep Therapy Sound Machine you can choose six different high-fidelity sound settings, you can drown out distractions and escape into a personal peaceful environment for rest and rejuvenation. The unit's modern and compact design fits well on any size night stand and is a great complement to any décor.
First Aid Only All-purpose First Aid Kit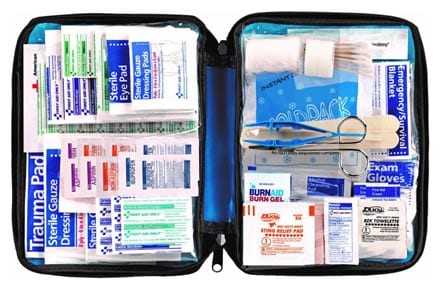 Now not the first thing you would think of for a gift but probably the most important item you can own during the festive season. With full families, their animals and excitement running high, not least with all the unfamiliar environments, crowded kitchens and festive cheer that come this time of year are the invariable accidents.
Be prepared for these minor incidents and stop them from becoming more serious. Be prepared for the holidays, set yourself in good stead for the entire year.
TaoTronics Garment Steamer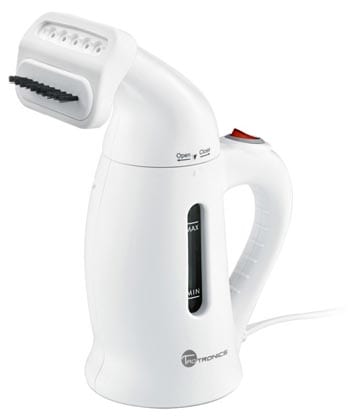 During the holiday season we want to look our best, often have a host of events and engagements to attend and no time to rush to the dry cleaners.
Heating up in less than 90 seconds this steam cleaner will have your clothes looking freshly pressed, perfect for that dash from office to party. Bringing out your festive jumper or seasonal dress this works on even delicate fabrics, so you are party ready in minutes.
Anker PowerCore 20100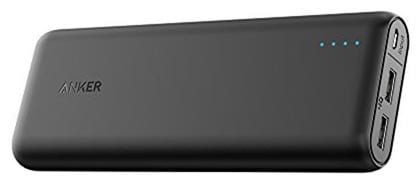 Anker's new portable power bank, the PowerCore 20100. This compact charger weighs only 12.5 ounces yet providers hours of power.
The Advance Charging Technology detects cable resistance to ensure the correct current is continuously delivered and intelligently identifies the connected device to provide high speed charge tailored to your machine.